About Stone River eLearning
Stone River eLearning was founded in 2011, and since then we have taught over 300,000 students through our website and through our reseller partners. Our focus is on developing high quality video training in all areas of the technology field.
Benefits of Stone River eLearning Online Courses
Available 24/7 - Start learning immediately

30 day money back guarantee - No questions asked

Lifetime access to all purchased courses

Earn Certificates for completing courses

Project files included

We're here to help you when you need it
Stone River eLearning Staff
Mark Trego
Founder | CEO
Stone River eLearning is owned and operated by Mark Trego and his support and development staff of outstanding eLearning enthusiasts from around the world. Mark originally hails from Bismarck, North Dakota, but now resides near the tiny town of Sheldon, Iowa where he lives with his wife and 3 children on a working farm.
Mark's passions are entrepreneurship and online learning, so it was only natural that he gravitated towards what became the Stone River family of companies. Mark received his Master's Degree in Business Administration/Entrepreneurship from Benedictine University in Lisle, Illinois. His early career found him in finance, but he really found his passion as an education technology professional, instructional designer and teacher before starting Stone River eLearning in 2011.
Peter Doak
Marketing
Peter Doak, previously head of a number of successful digital marketing agencies, has passion for the internet and its use within organisations. Peter has had a principal focus in the digital marketing space for some excellent past and present blue chip customers across the world.
Prasannika Thakur
eLearning Project Manager
Prasannika has been an eLearning project manager for 7 years for large online training companies. Now she helps Stone River eLearning develop and publish a wide variety of online training courses.
Cheryl Ureta
Student Experience Manager
Cheryl began her career as a home health care nurse, caring for those who needed it most. She decided she wanted to work from home, and now she cares for you as our Student Experience Manager. Cheryl has been with Stone River eLearning from its inception.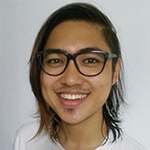 Gerard Millares
Account Executive
Gerard has worked in affiliate marketing for over 5 years, and joined the Stone River eLearning team to expand our popular Enterprise eLearning offering.