Unlimited Course Access
Get unlimited access to our entire catalog of courses for a small monthly fee
Enroll in Course
No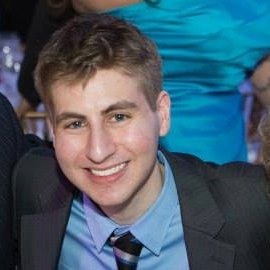 "Interesting, engaging and delivers what it sets out to do. The instructor is confident in his delivery and you feel like you're learning, rather than being dragged along by a gibbering buffoon (other courses take a bow). Worth the money and time invested."
- Daz Burgin (On our Python Programming for Beginners course)
"I personally love your online certificates when you finish a course. I'm able to add it to LinkedIn so people can see what I've learned. I use them as a place to store and display all the projects I created. I want the world to see my work, and the certificates are a nice simple way to do that."
- Melinda McLaren
"Excellent course! This course not only talk about basic programming concepts, but also let students learn by looking at real world projects. In this way, I get to know the practical aspects of php. These projects learning experience can not be gained in any other platforms online."
- Ziyan Wang (On our Learn PHP Programming From Scratch course)
It's about time you bring something new to the table. You know you should upgrade your skills but you never seem to have the time to do anything else besides work.
The thought of having to be in class at a certain time and place is absolutely daunting.
What if you had the possibility to learn anything, anytime, anywhere?
Through the Stone River Unlimited Course Access Subscription now you can! It's that good and it's true.
You'll get full access to our entire catalog of 800+ (and counting) technology, programming, and digital design courses. Get a step ahead of the competition, land that dream job, up your skill level and make more money; all for a small monthly investment.
No matter if you need coding, design or development in your career or as a hobby, this subscription is exactly what you need.
1,200,000 students have already enrolled in our courses. Every one of them has gained better job prospects, a chance to improve their salary and lifestyle, and most importantly a belief that they can do it, and do it well.
That's just the tip of the iceberg. Here's why this unlimited subscription is the best value for money around:
Total access to 800+ courses
24/7 access
Free VIP Perks access
Learn from any computer or mobile device
Learn in any location
Learn for as long as you need it
Free access to certification exams
You will get a free certificate for each course you complete. Add your certificates to your Linkedin profile or your resume to prove that you're as good as you say you are. Potential employers can verify every certificate with a unique ID verification (provided).
Your Unlimited Course Access Subscription is just that; unlimited. That means any new, hot topics we release (like Big Data, mobile development or JavaScript) will be automatically added to your account. So you can future-proof your skills without any extra cost, and remain at the cutting edge of your chosen field.
Your subscription comes with a 30-day, no-risk, money back guarantee. If you're not happy with what you've learned after the first month, you can cancel your subscription and receive a full refund, no questions asked. But we're willing to bet you'll stick with us.
Forget about endless hours of Googling and reading through blog posts or watching unorganized tutorials.
Forget about handing out your personal details left right and center so these sites can sell you stuff instead of teaching you what you need to know.
Instead, picture an expert instructor ready and waiting to teach you up to date, relevant, and practical skills - without the sales pitch. Start getting the skills you want, today, while going at your own pace. Use these skills to your advantage right now.
That's what you get with the Stone River eLearning Unlimited Course Access Subscription. Save time, save money, become a leader and win that dream career.
Don't put your education off any longer. Enroll risk-free today!
That's our promise to you. We hate games, gimmicks and tricks as much as you do. We guarantee no hassles if you want a refund, go ahead and order with confidence. You have absolutely nothing to lose.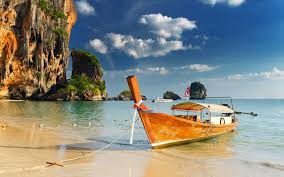 "Wow. This is a really well put together course. This is my first course on here, and if this one's any indication I'm going to like it here. I'm only a third of the way through and I've already learned (and can now do) more than I expected I'd pick up through the entire thing. Cheers!"
- Gerard Stinson
"I have been very happy with service I received. Always responsive and help with the tough coding questions. There are lots of good stuff to learn here."
- Sarfran Akhtar

"Excellent course to learn angular 2. The instructor is explaining the concepts very clearly. I hope going further in this course will make the concepts more clear."
- Veera Venkata Durga Prasad Chimmili
Frequently Asked Questions
When do the courses start and finish?
The courses start now and never end! This is a completely self-paced learning environment - you decide when you start and when you finish.
How long do I have access to the courses?
After subscribing you will have immediate unlimited access to all of our courses for as long as your monthly subscription fee is being paid.
Can I cancel my subscription any time?
Yes. You will never be locked into any long term contract with us. Simply cancel your subscription any time from your account using the 'Manage Subscriptions' option. You can always enroll again any time you like.
Courses Included with Purchase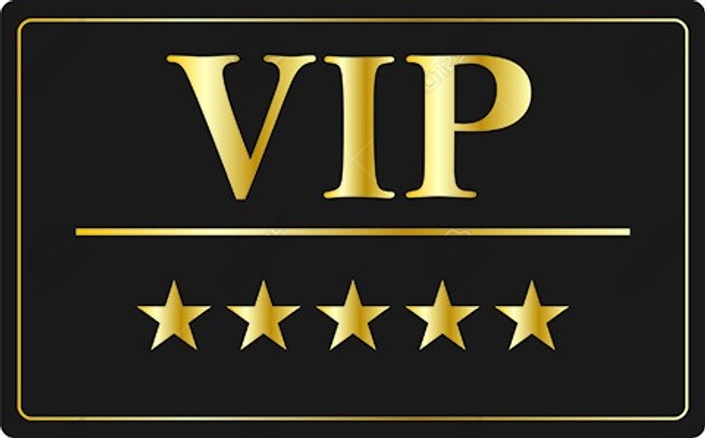 VIP Access Area
Personalized priority support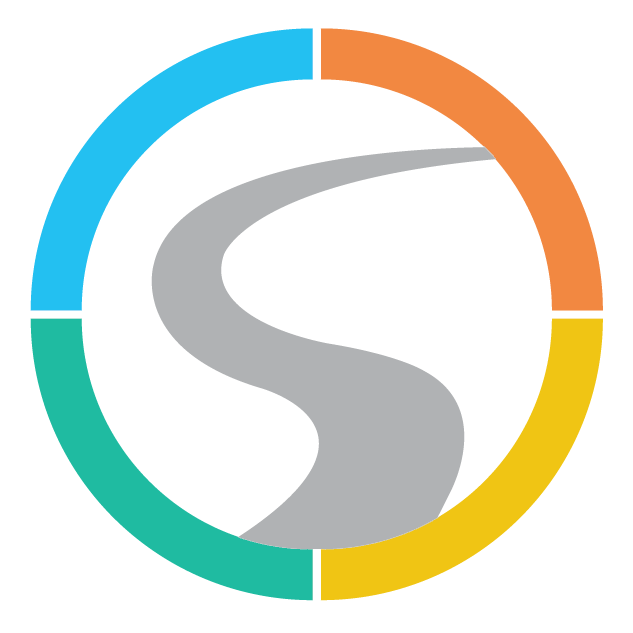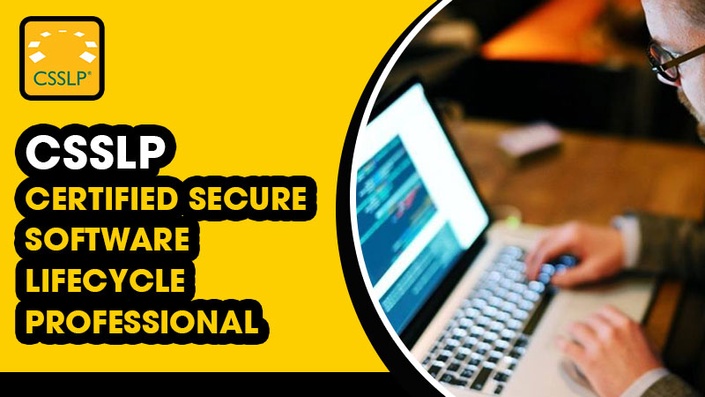 Certified Secure Software Lifecycle Professional Exam Bootcamp
Part 1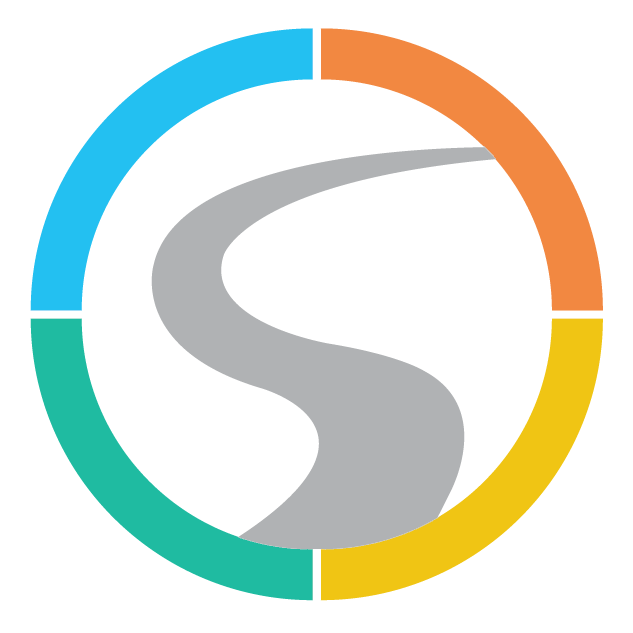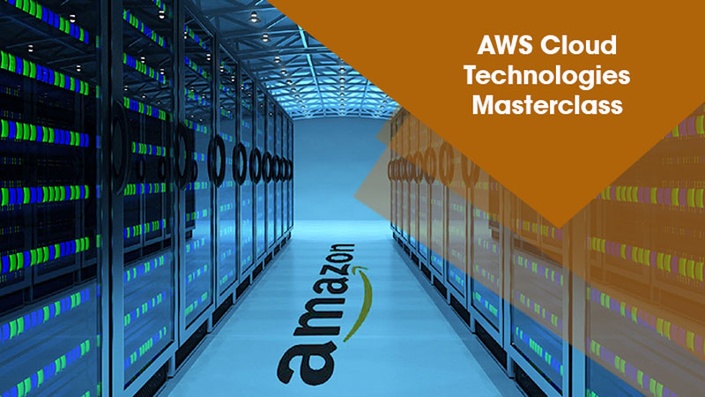 AWS Cloud Technologies Masterclass
Gain a solid understanding of the AWS Cloud Technology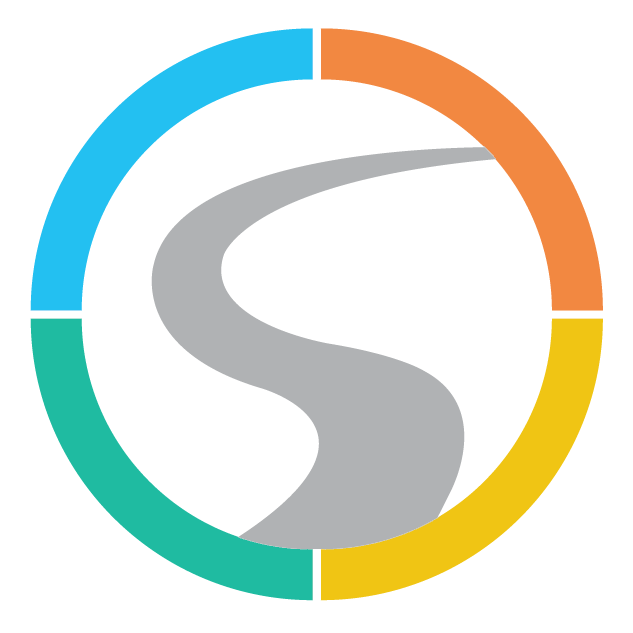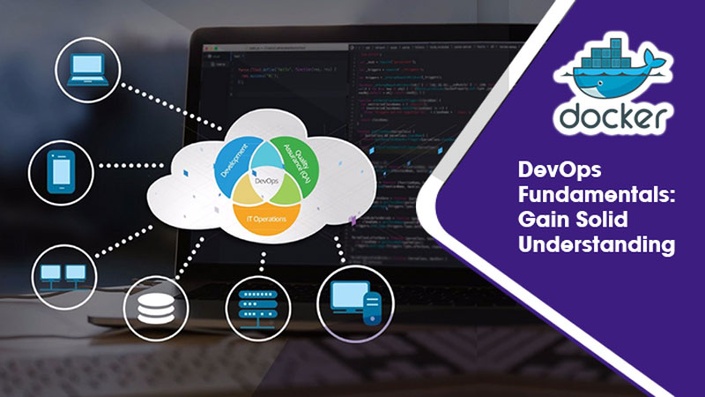 DevOps Fundamentals: Gain Solid Understanding
Learn the fundamentals of DevOps including the entire software development lifecycle. Agile, Scrum, and CI/CD with Demos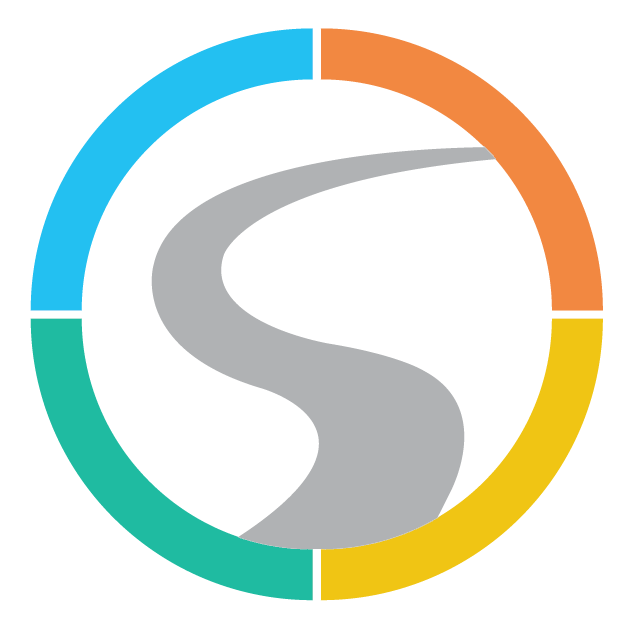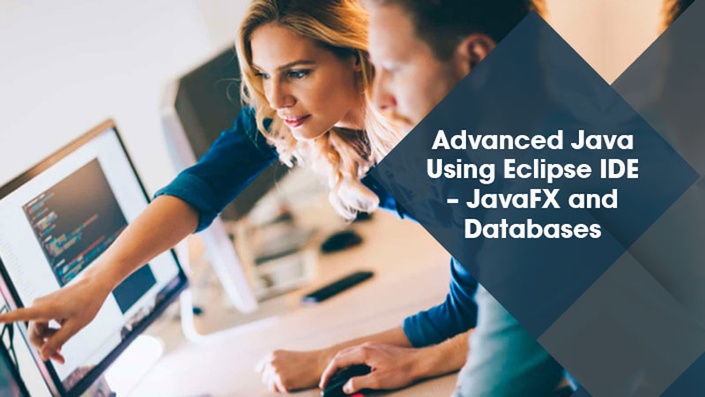 Advanced Java Using Eclipse IDE
JavaFX and Databases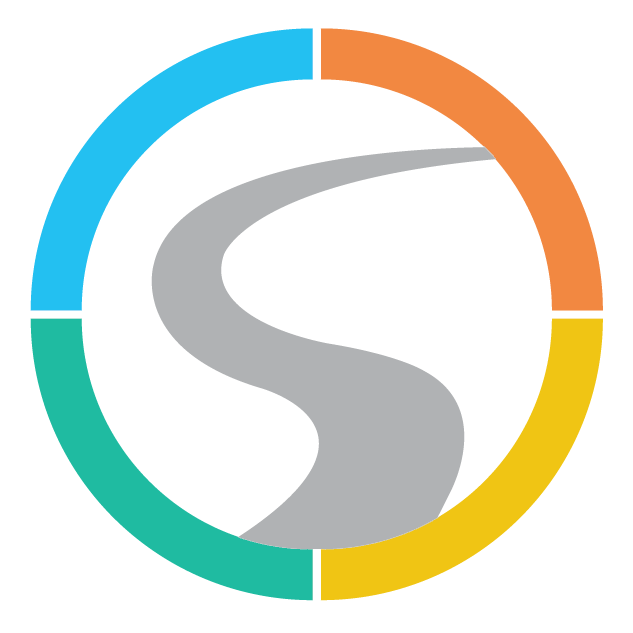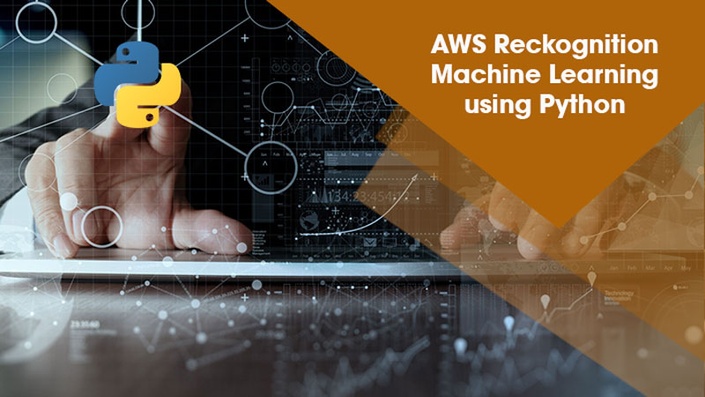 AWS Rekognition Machine Learning using Python
Use Python programming to extract text and labels from images using Pycharm, Boto3, and AWS Rekognition Machine Learning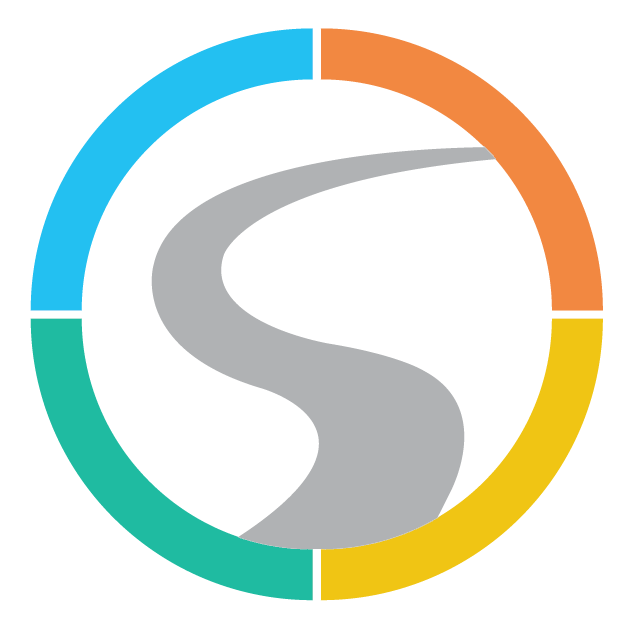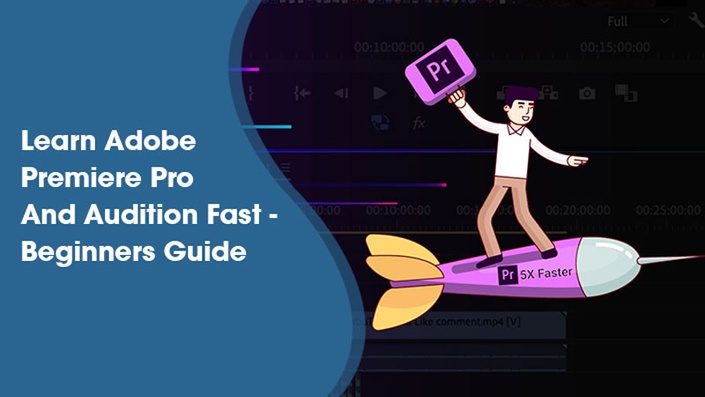 Learn Adobe Premiere Pro And Audition Fast - Beginners Guide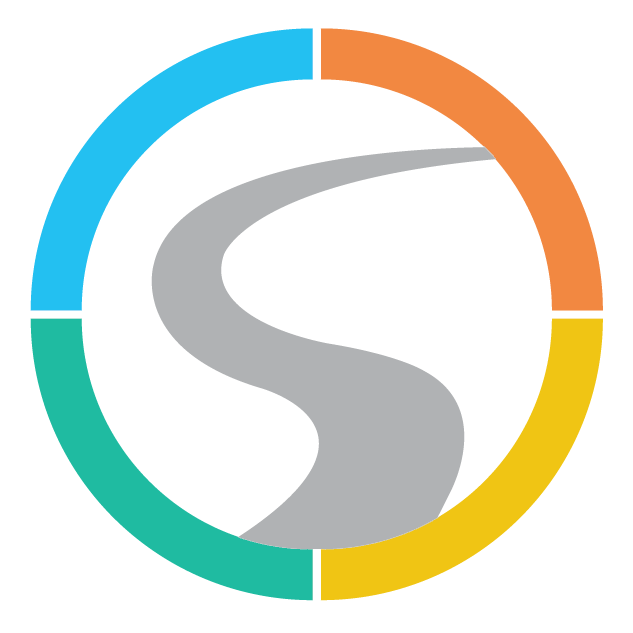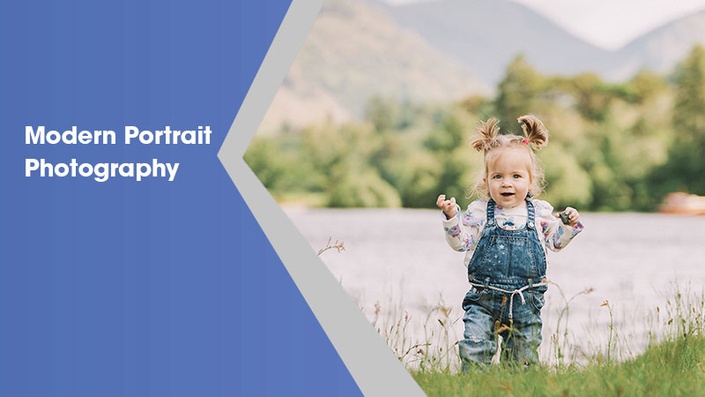 Modern Studio Portrait Photography
Learn Popular Studio Lighting Techniques For Portraits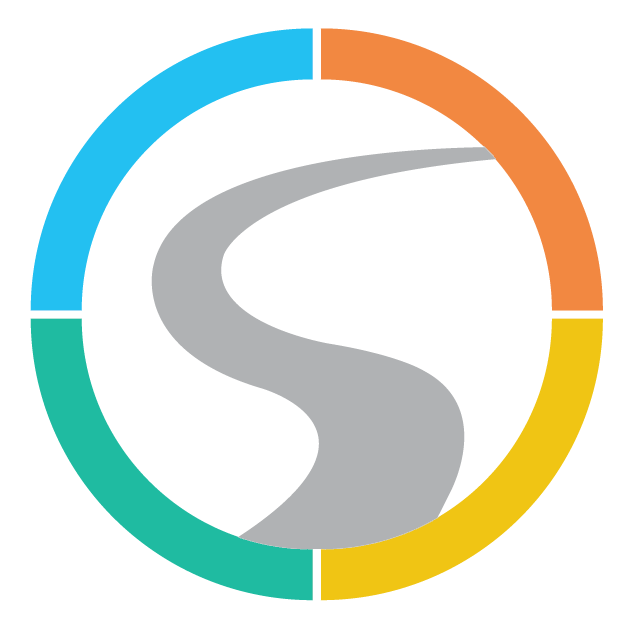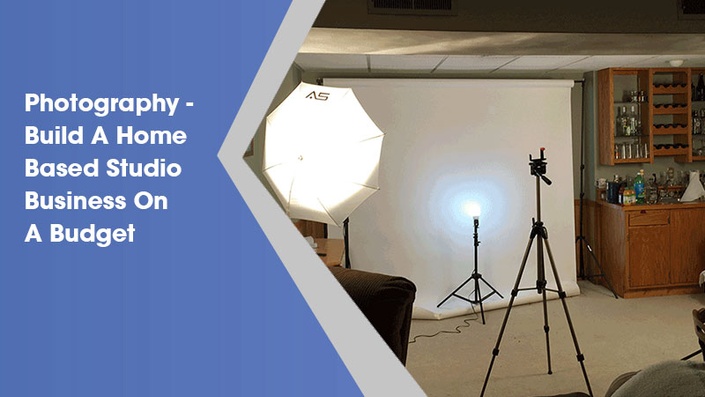 Home Based Photography Studio Business
Build Your Own On A Budget Search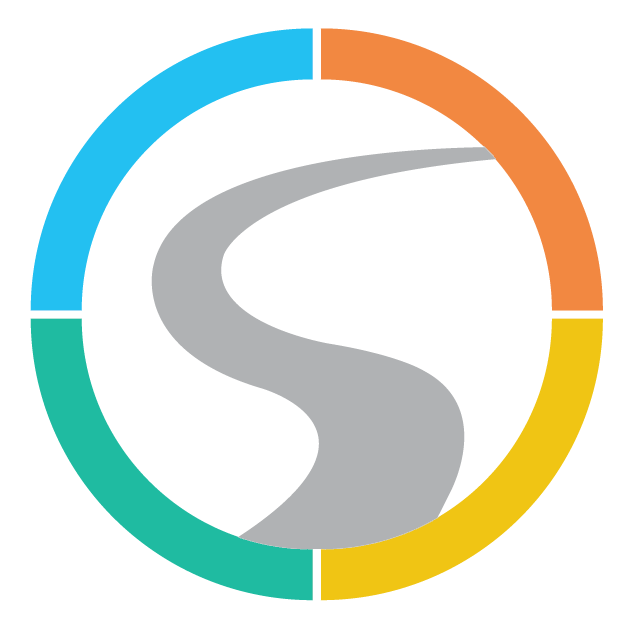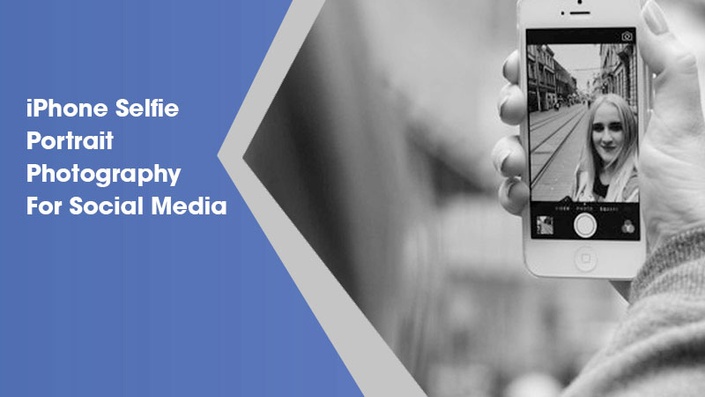 iPhone Selfie Portrait Photography For Social Media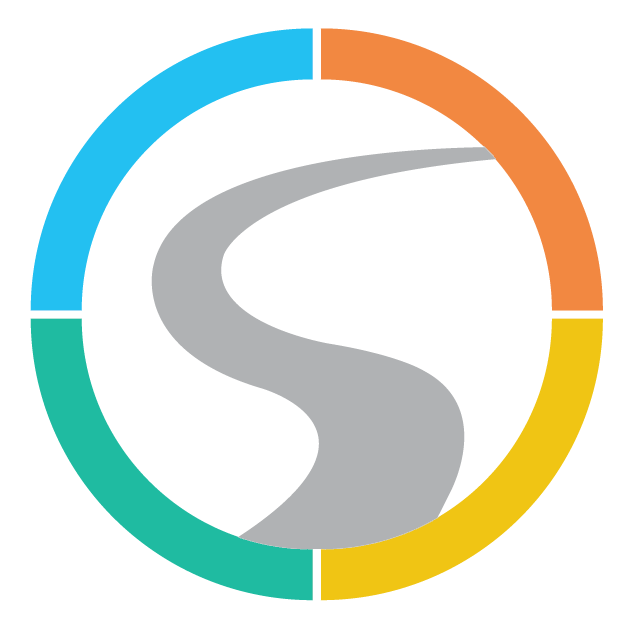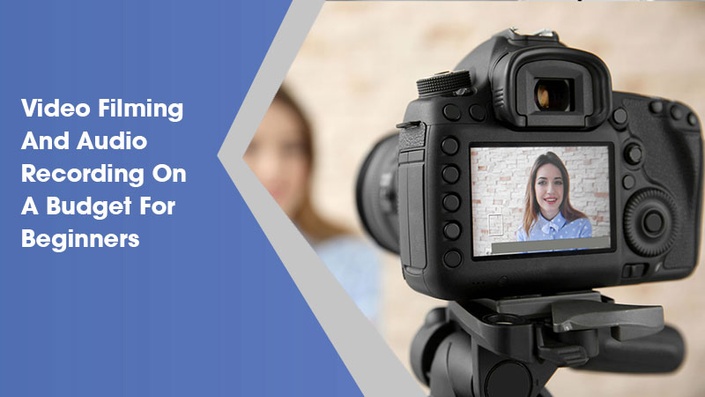 Video Filming And Audio Recording On A Budget For Beginners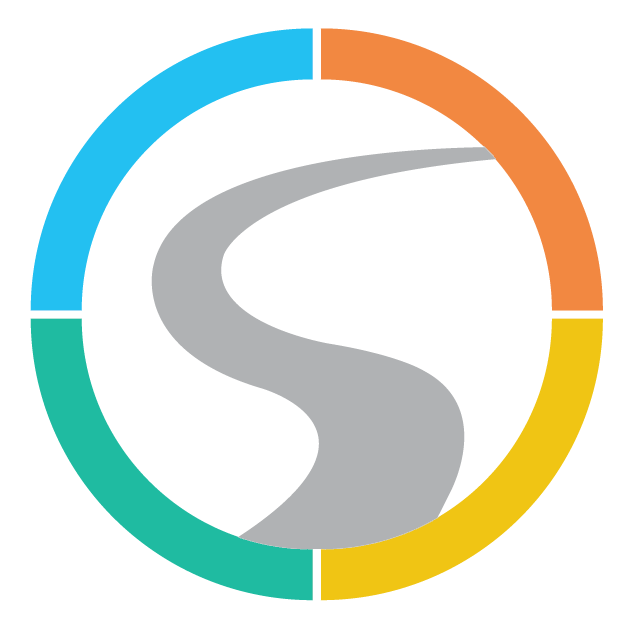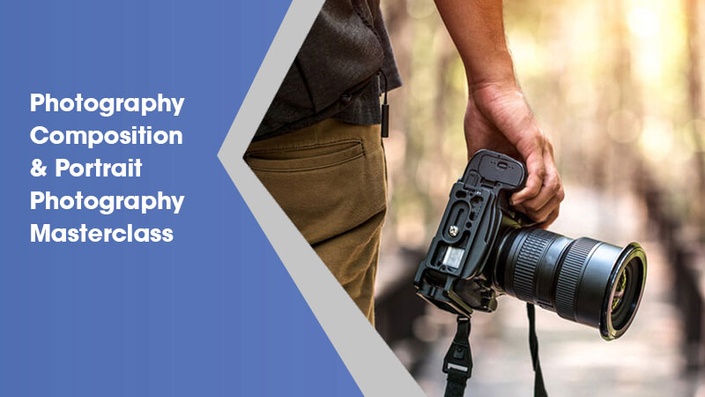 Photography Composition & Portrait Photography Masterclass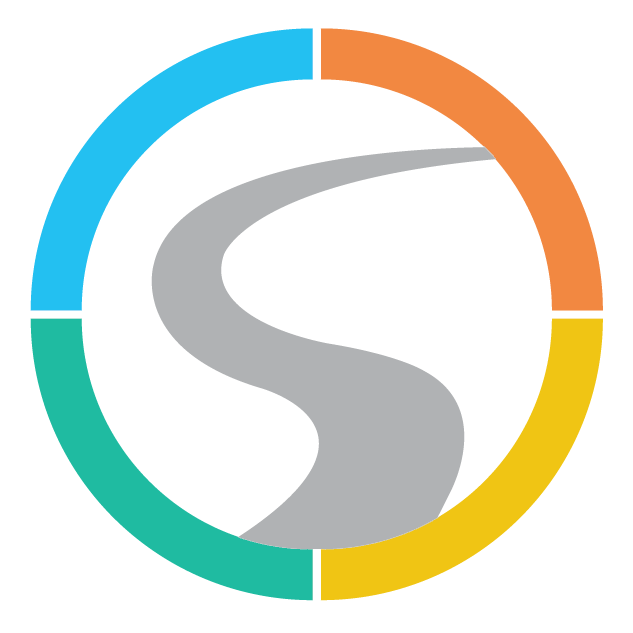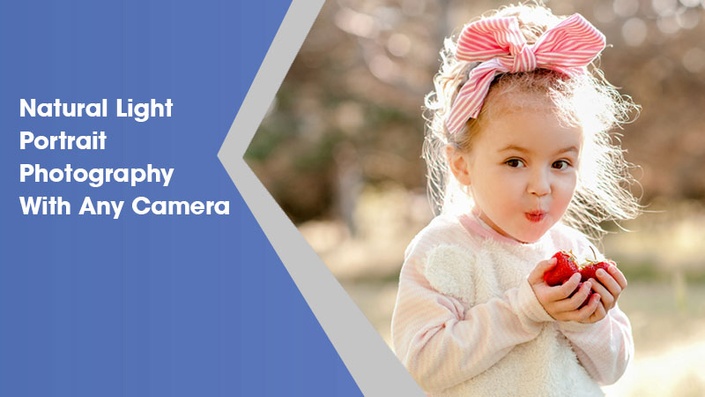 Natural Light Portrait Photography With Any Camera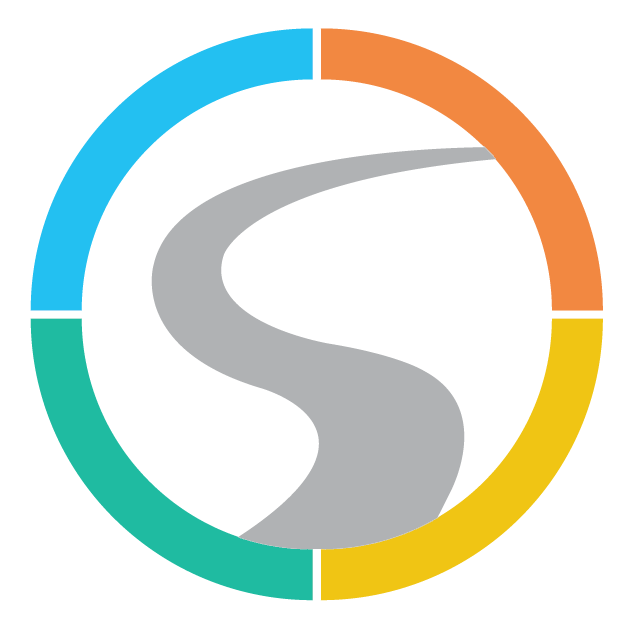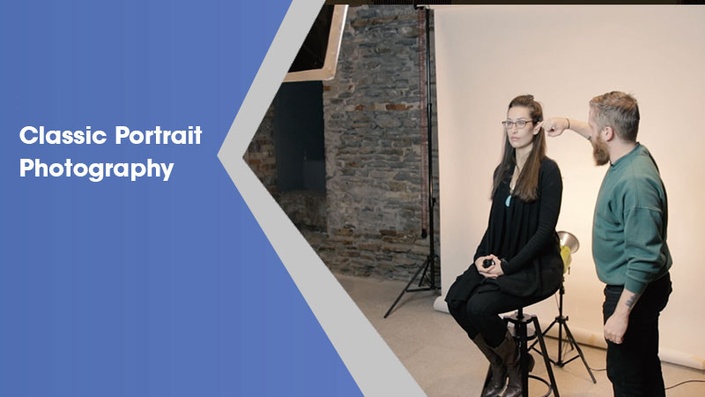 Classic Portrait Photography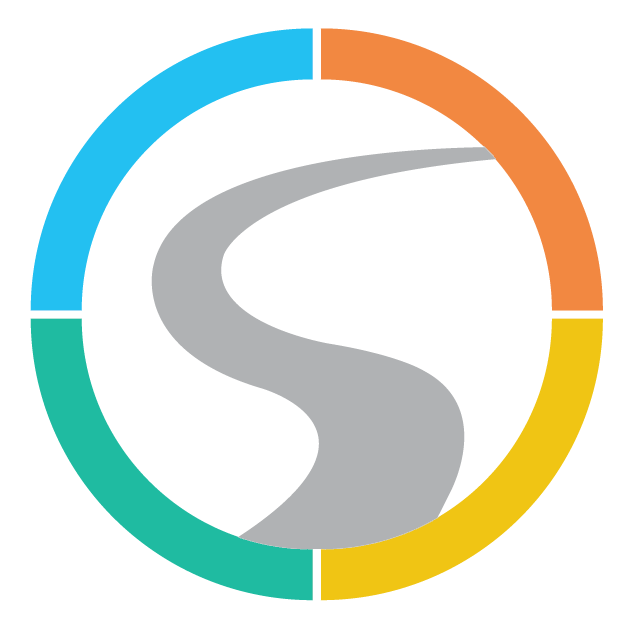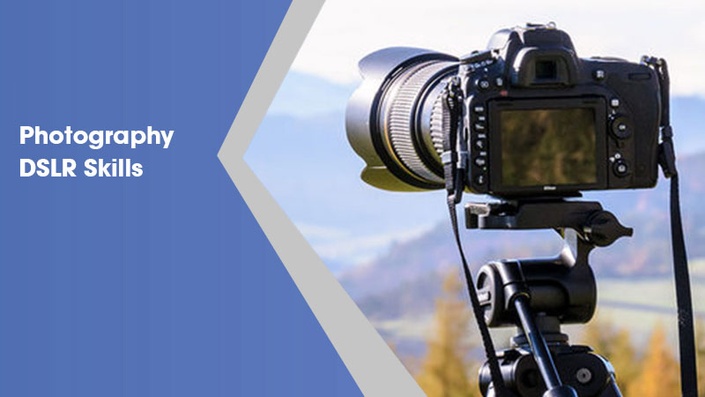 Photography DSLR Skills
Learn To Use Your DSLR Camera Like A Professional Photographer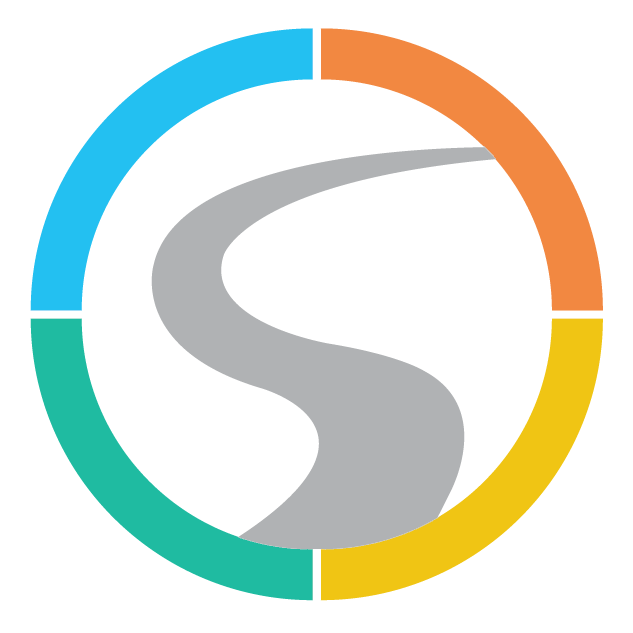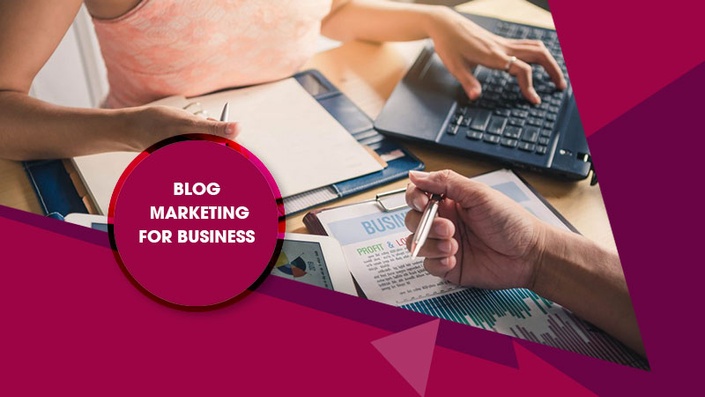 Blog Marketing For Business
Learn How To Use Blog Marketing To Grow Your Business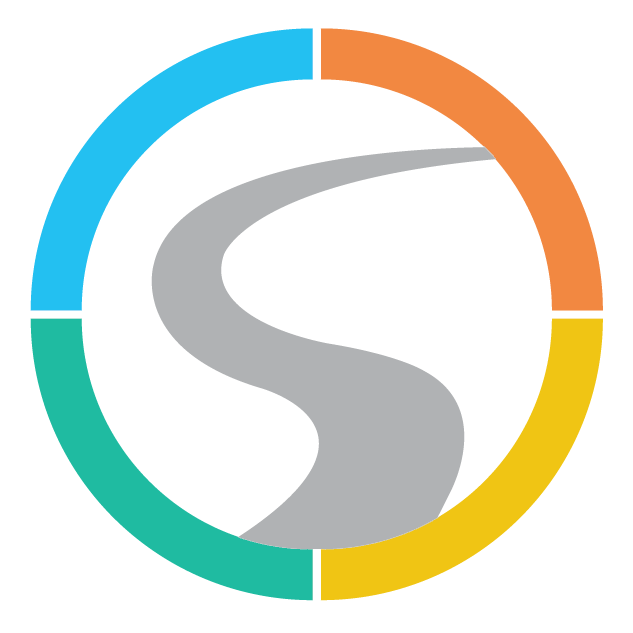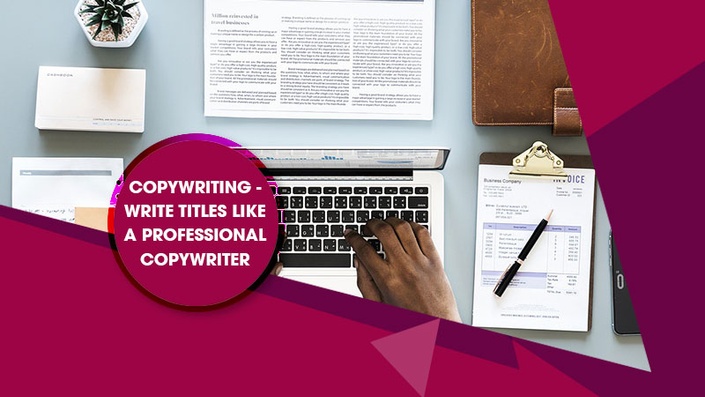 Copywriting : Write Titles Like A Professional Copywriter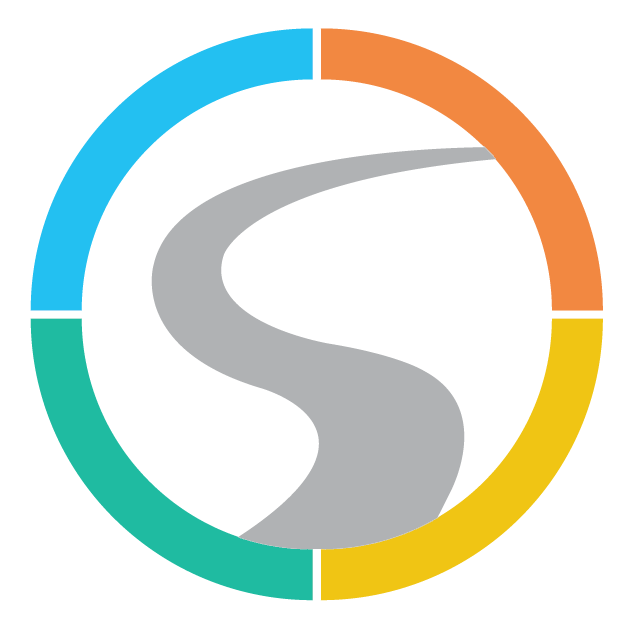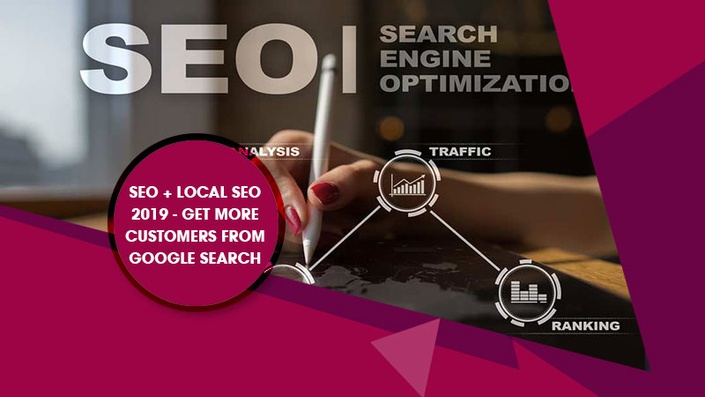 SEO + Local SEO Get More Customers From Google Search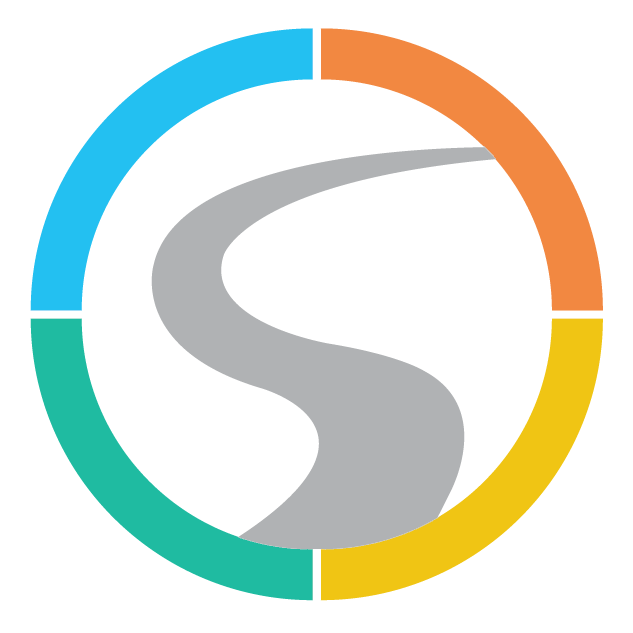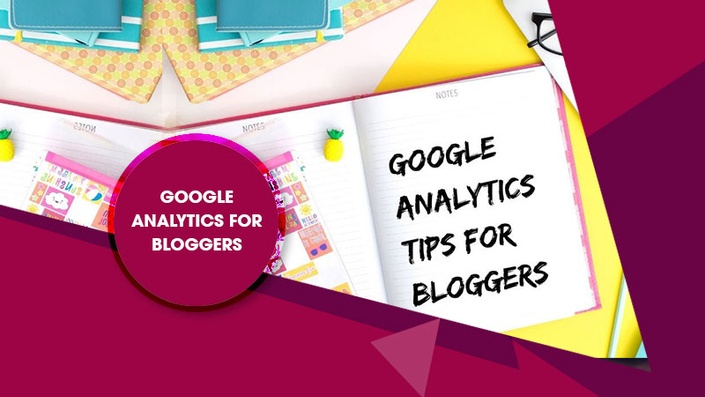 Google Analytics for Bloggers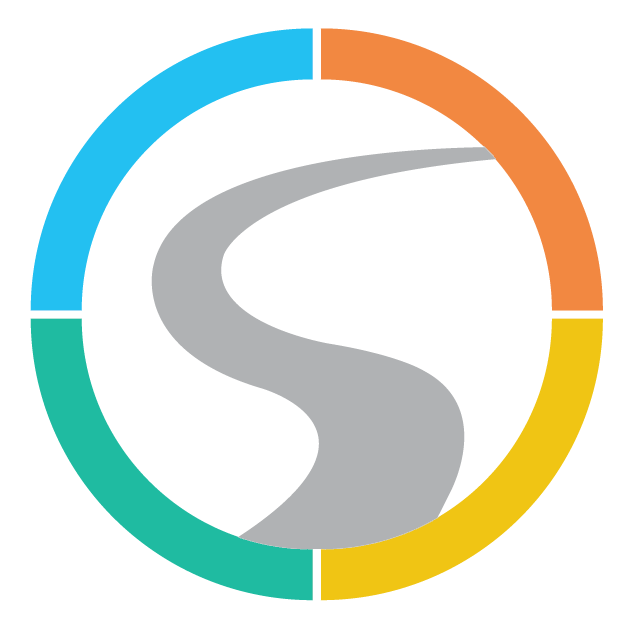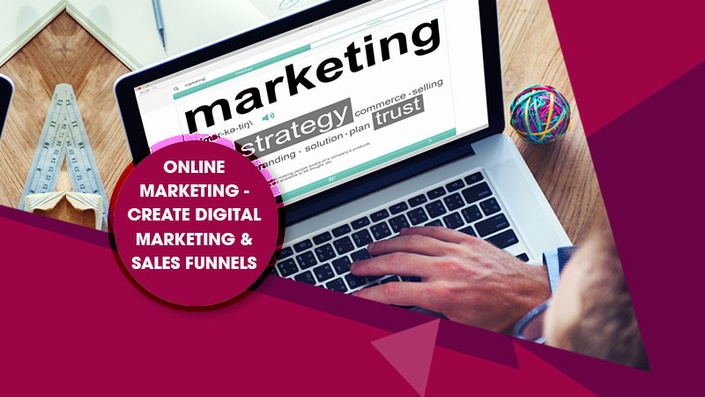 Create Digital Marketing & Sales Funnels
Online Marketing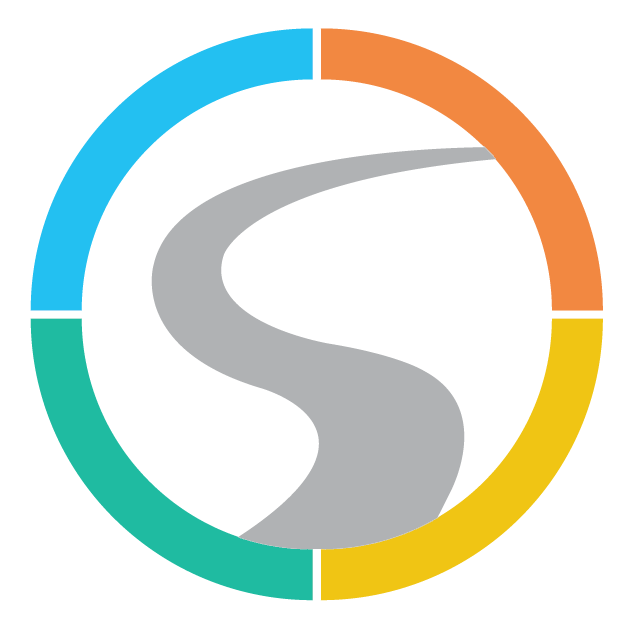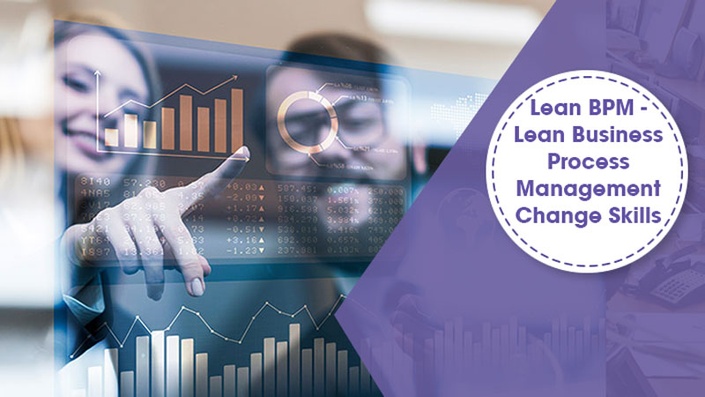 Lean Business Process Management Change Skills
Lean BPM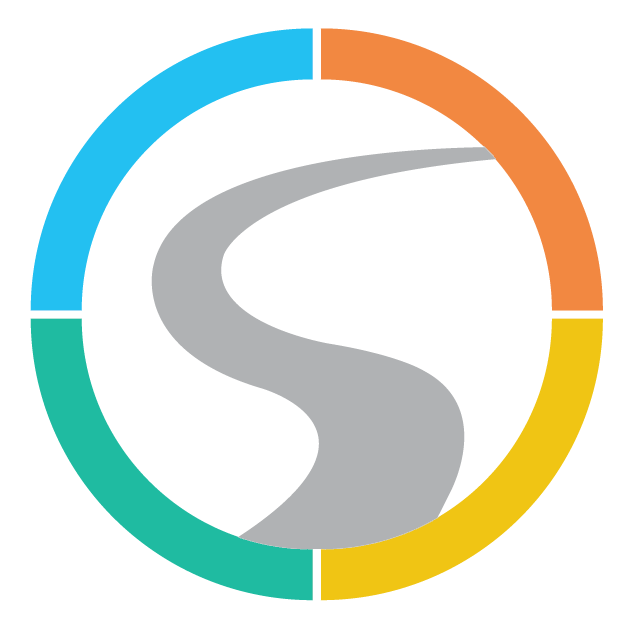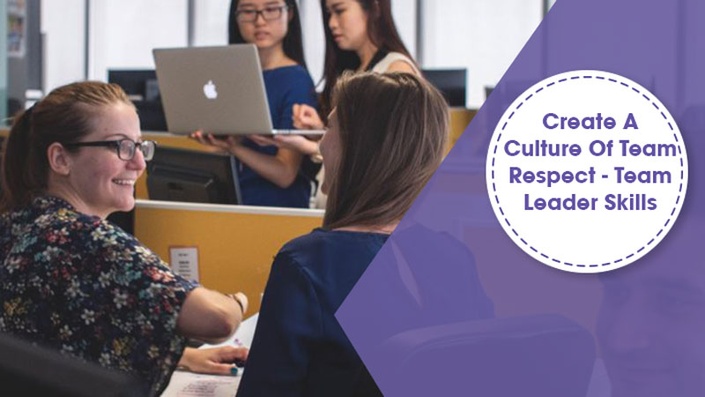 Create A Culture Of Team Respect
Team Leader Skills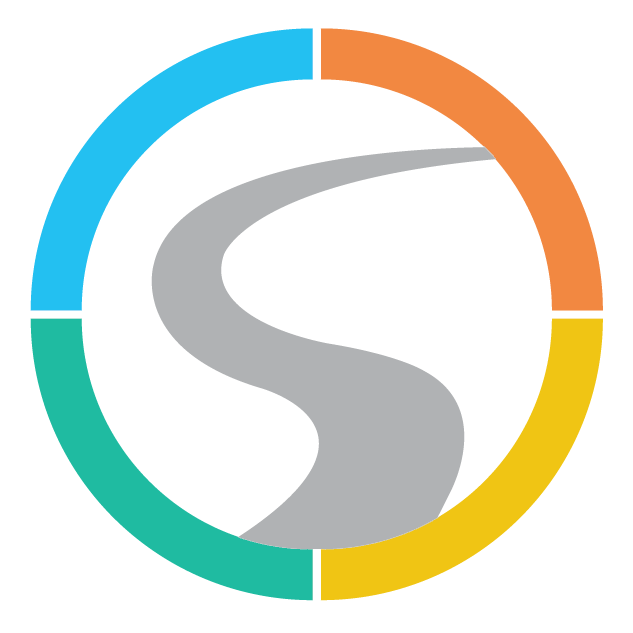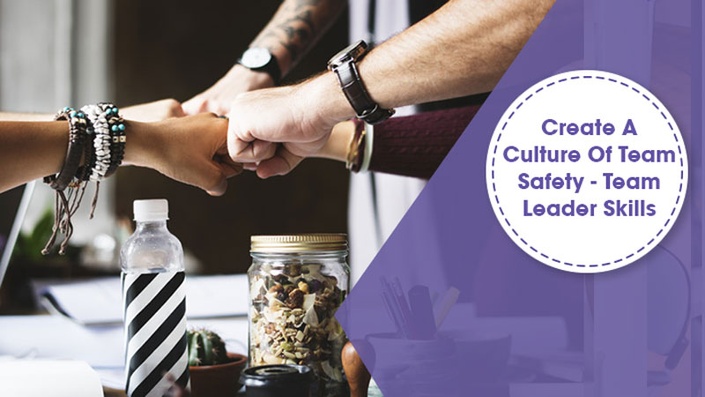 Create A Culture Of Team Safety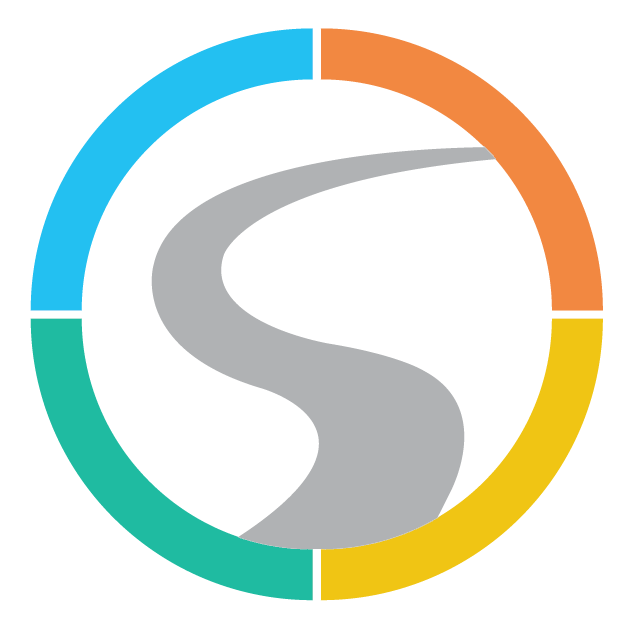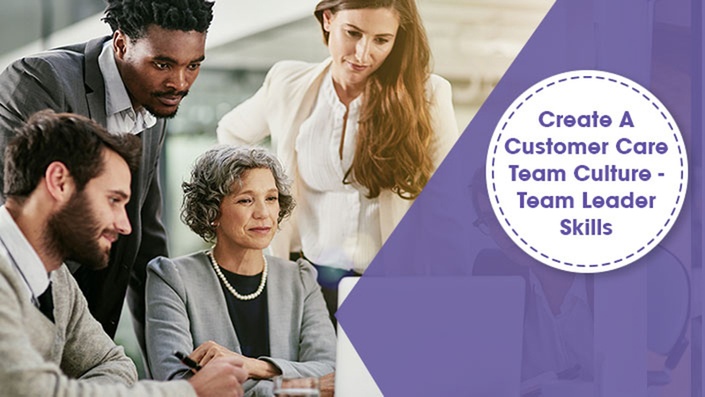 Create A Customer Care Team Culture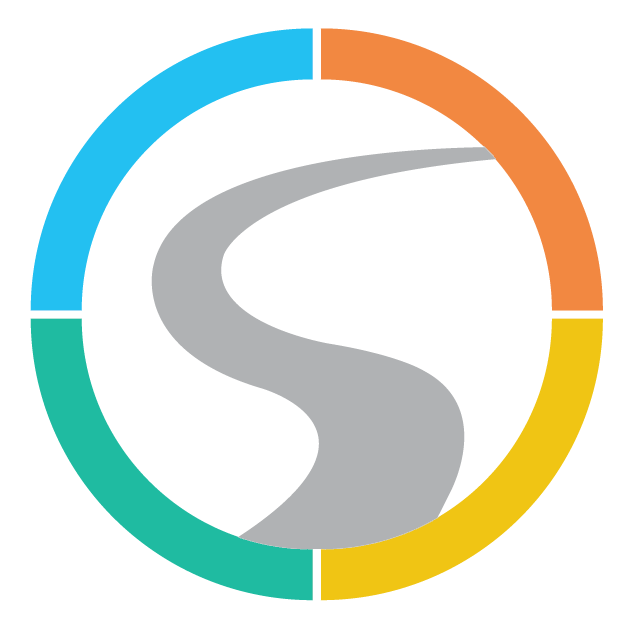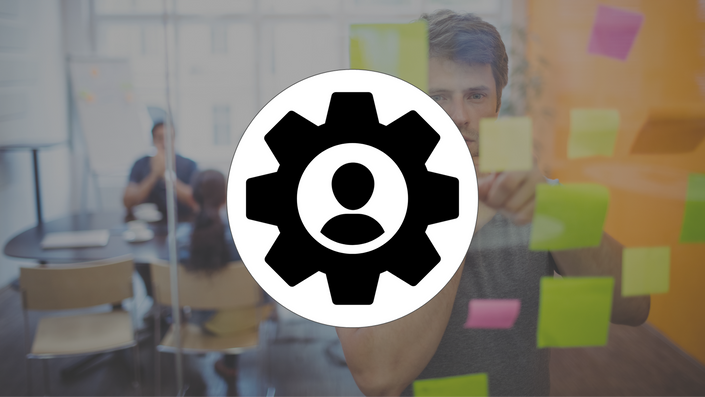 Value Stream Mapping Masterclass: Become a VSM Specialist
Get Value Stream Mapping (VSM) Trained and Become a Certified Value Stream Mapping (VSM) Specialist in 3 hours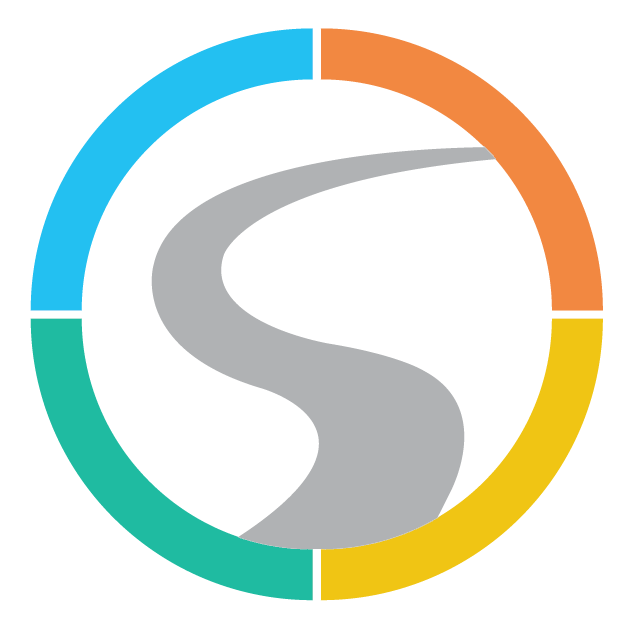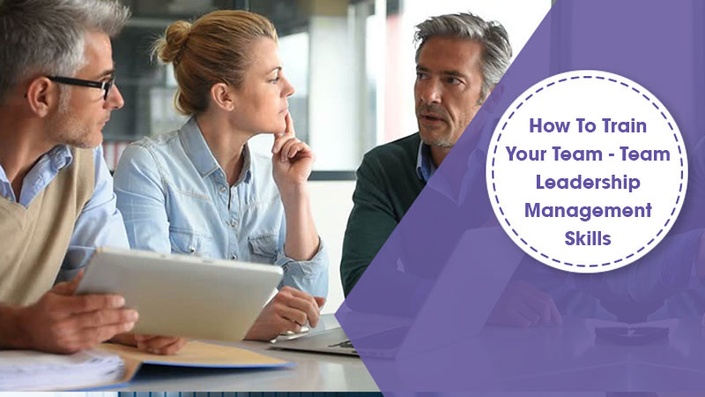 How To Train Your Team
How To Train Your Team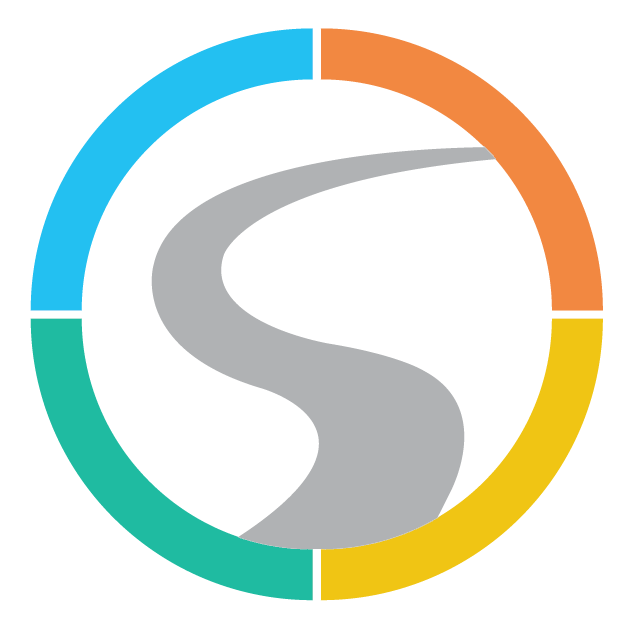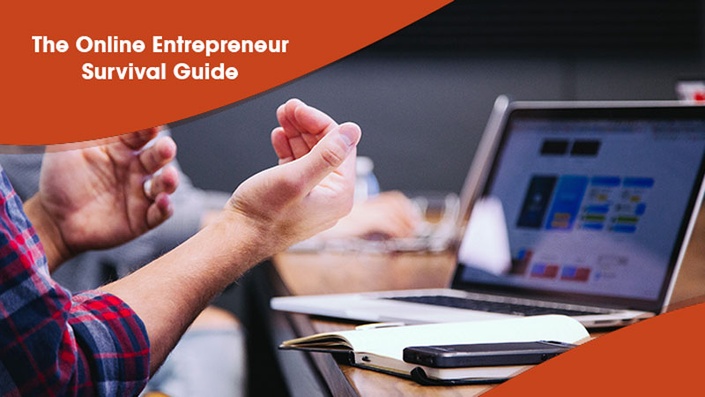 The Online Entrepreneur Survival Guide
Work From Home & Thrive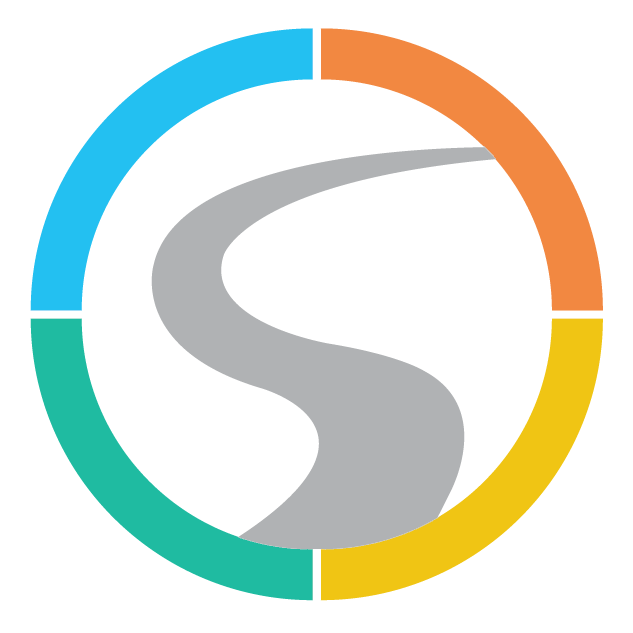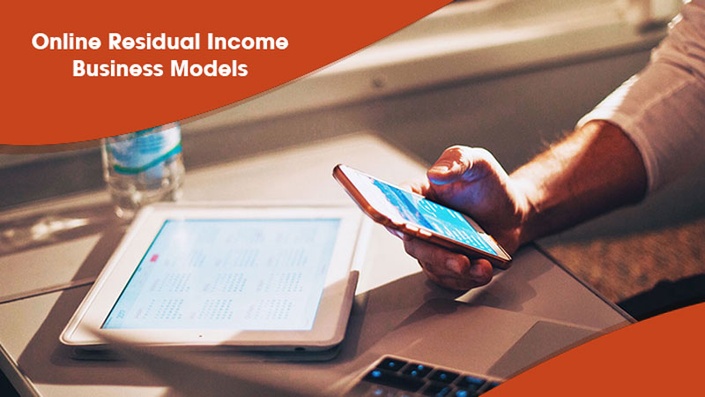 Online Residual Income Business Models
Start you own online business and work from home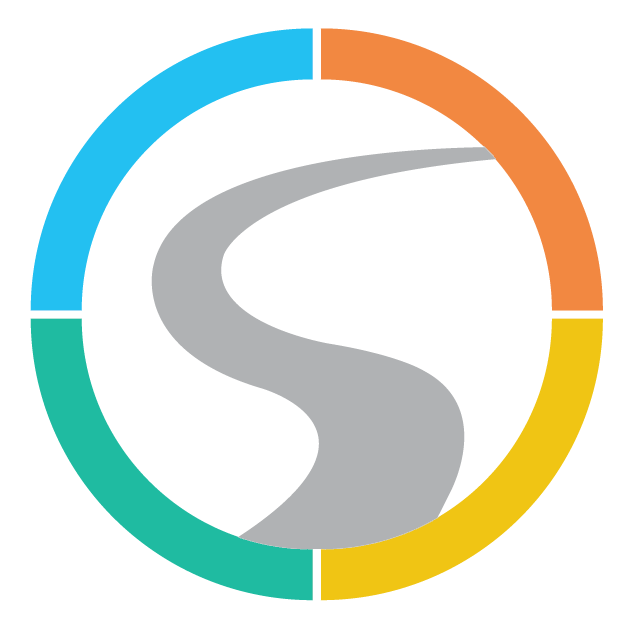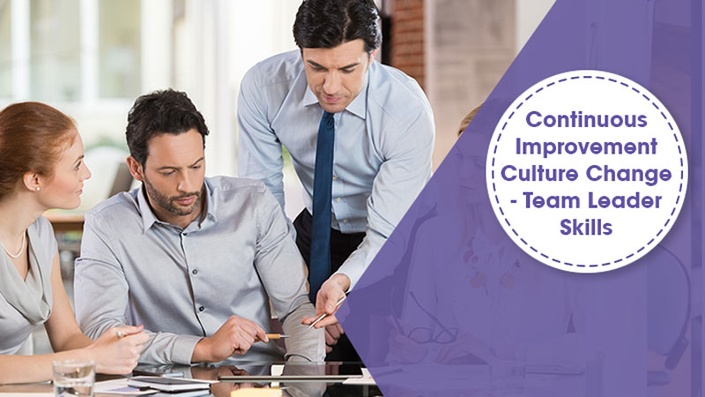 Continuous Improvement Culture Change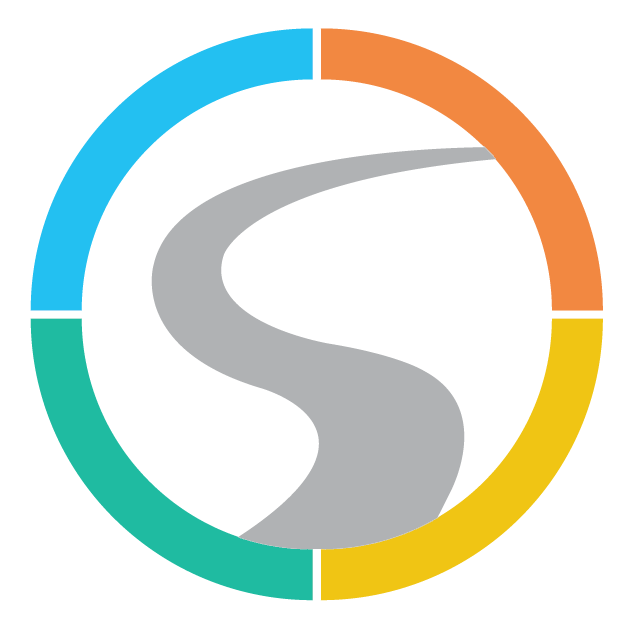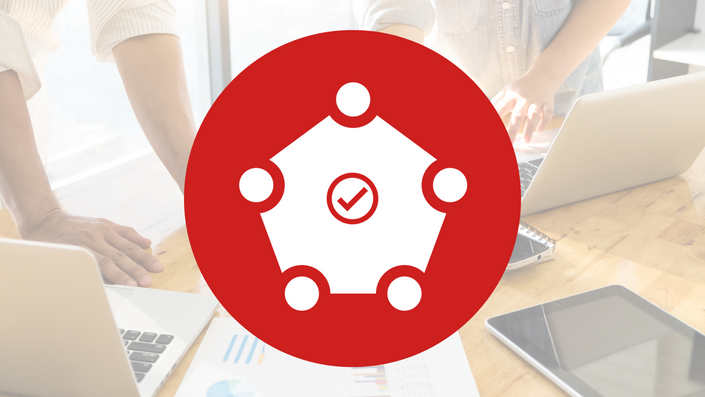 Porters Five Forces Masterclass - Strategy Skills Training
Porters Five Forces Analysis - A Complete Guide to Competitive Position Framework and Analysis - Essential for Everyone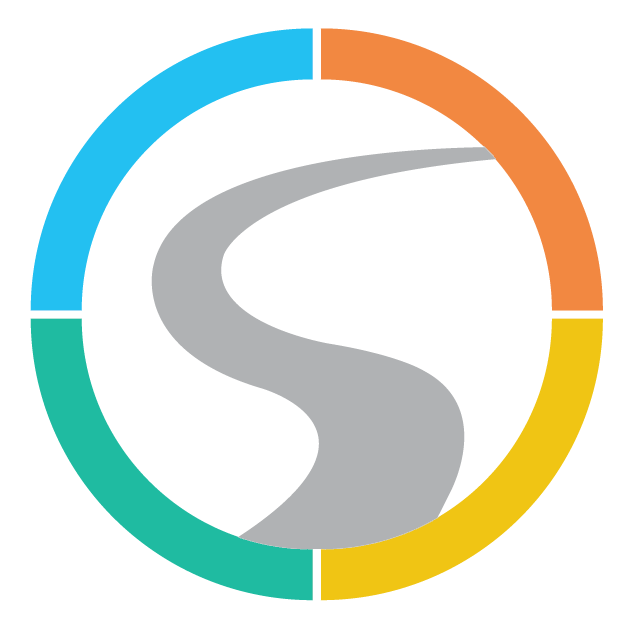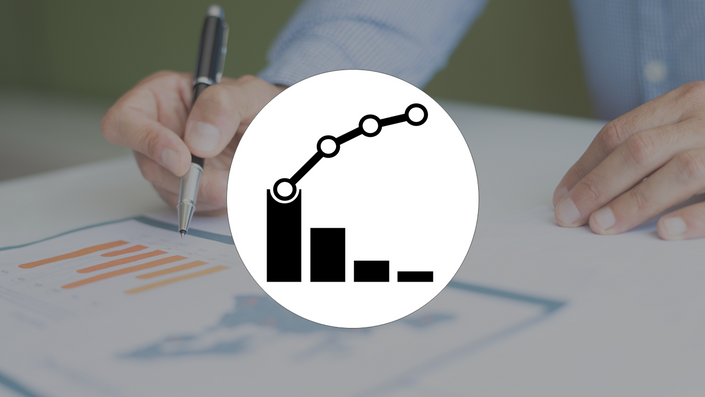 Pareto Analysis Masterclass: Complete Guide to 80:20 Rule
What is Pareto Analysis? When to use a Pareto Analysis? How to Create Pareto Analysis in Excel 2016? What is 80:20 Rule?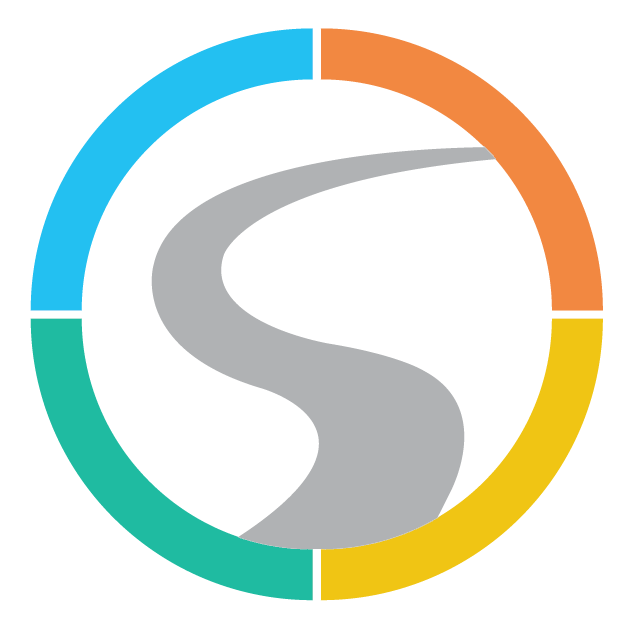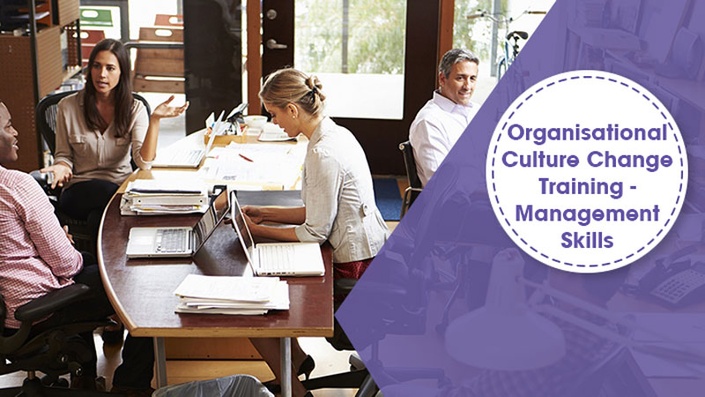 Organisational Culture Change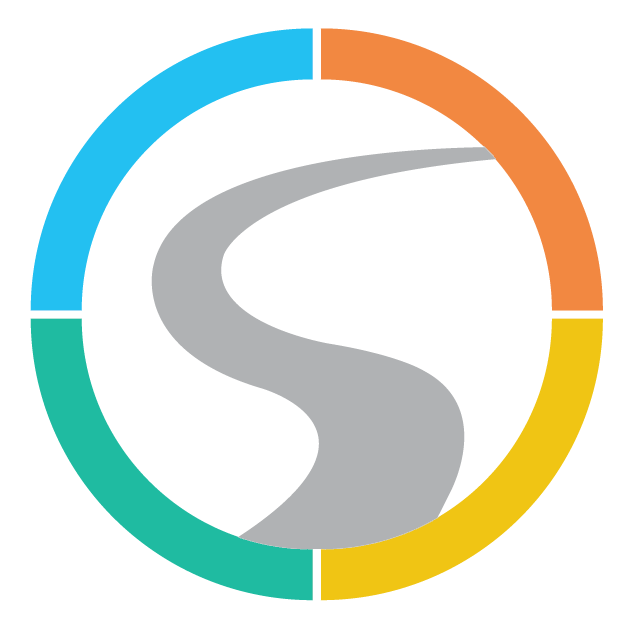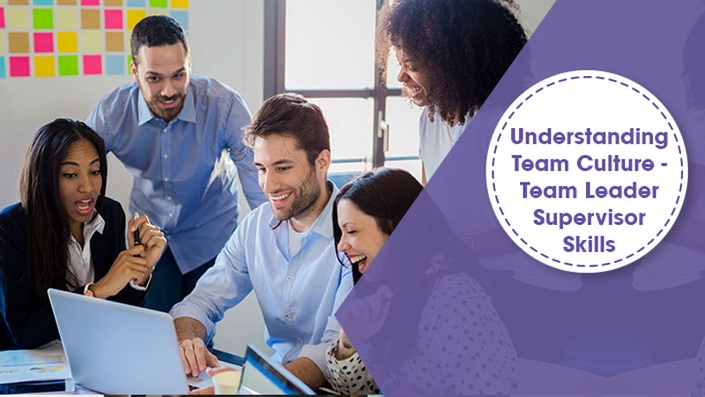 Understanding Team Culture - Team Leader Supervisor Skills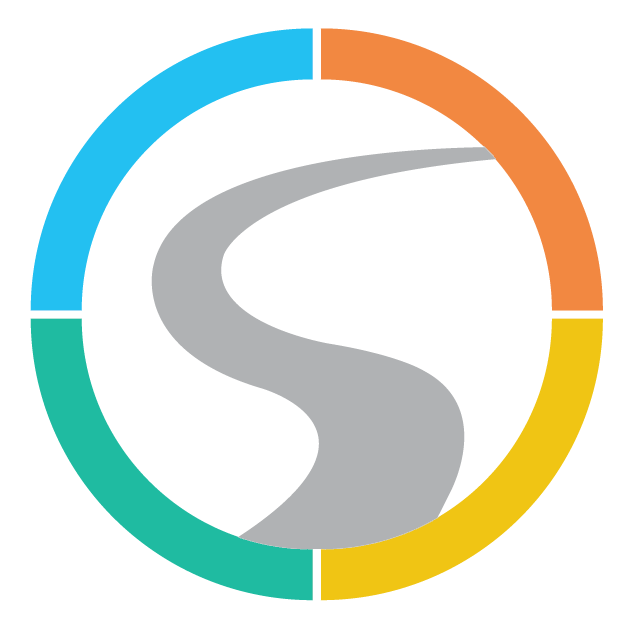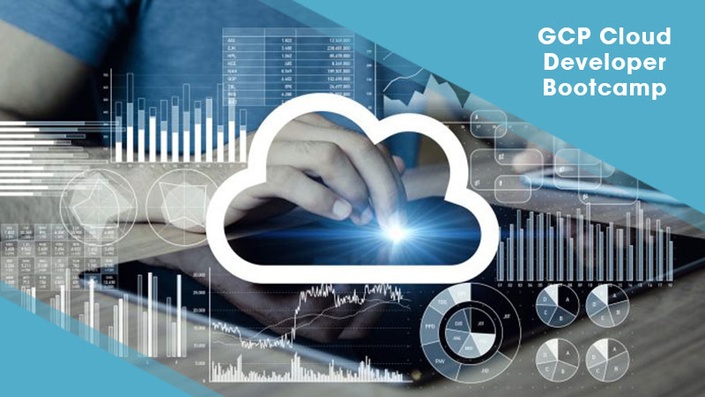 Google Cloud Platform Developer Bootcamp (Part 1 of 2)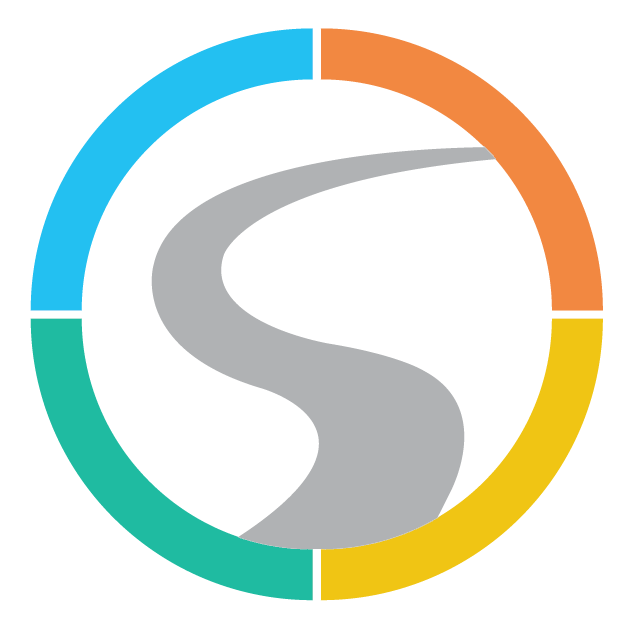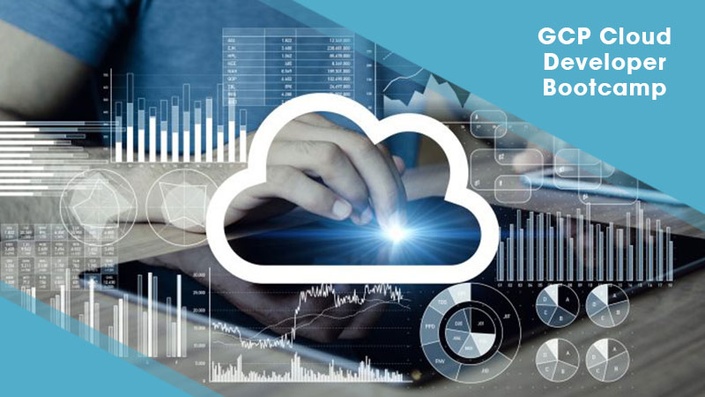 Google Cloud Platform Developer Bootcamp (Part 2 of 2 )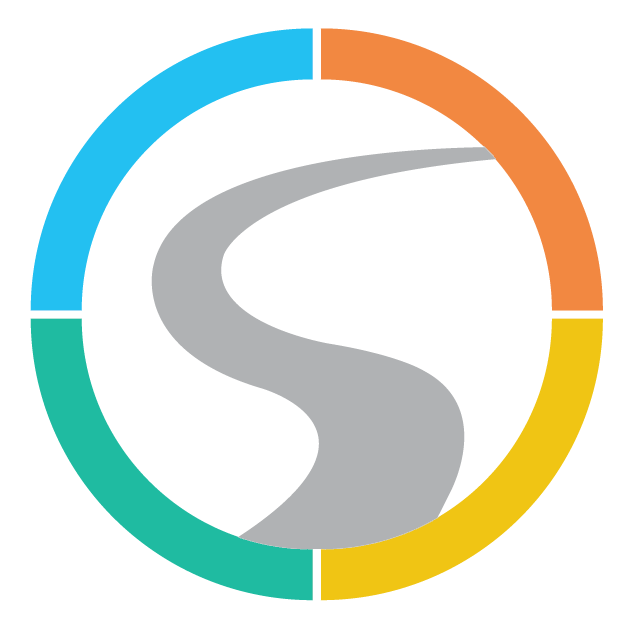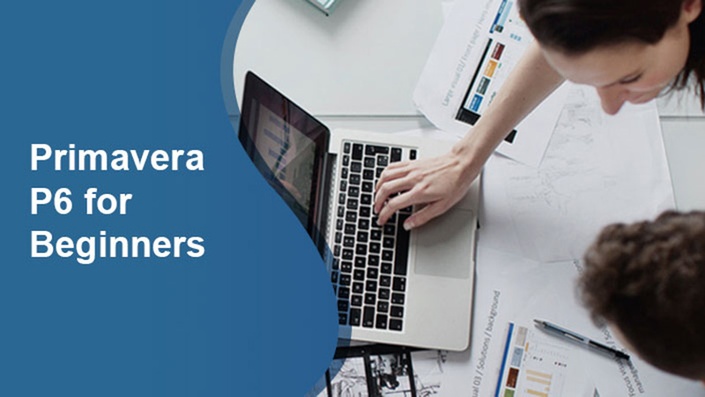 Primavera P6 for Beginners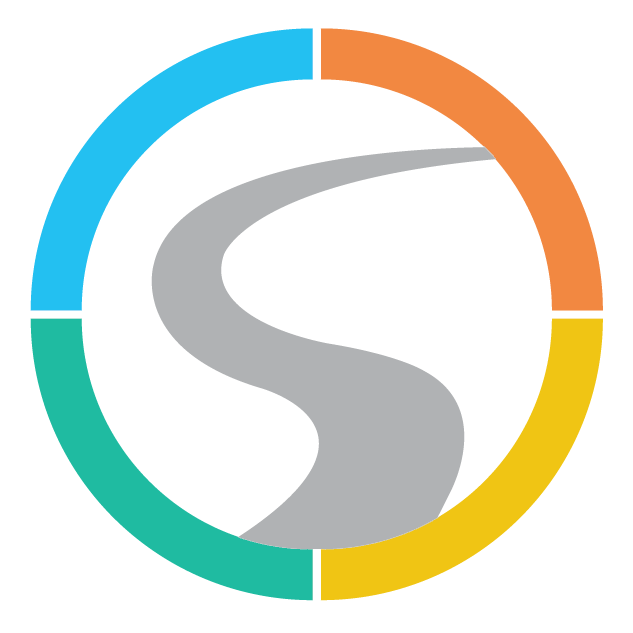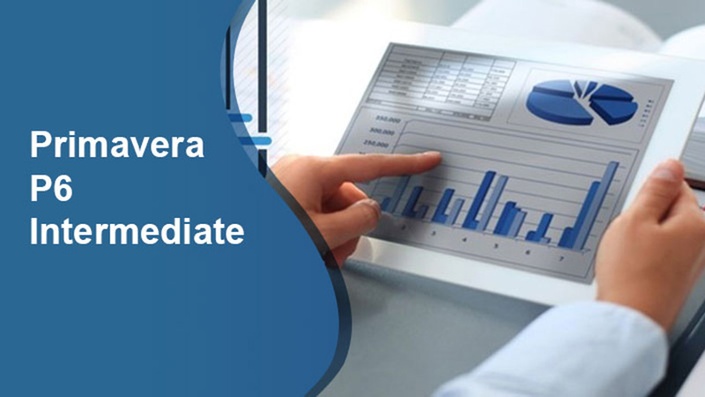 Primavera P6 Intermediate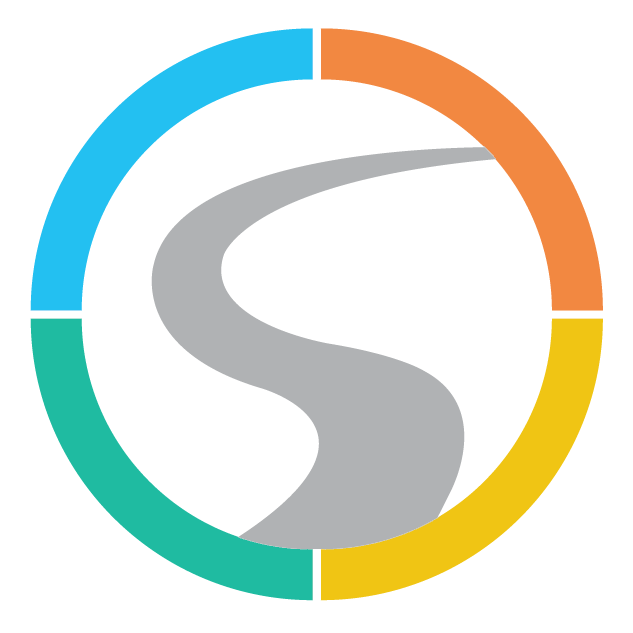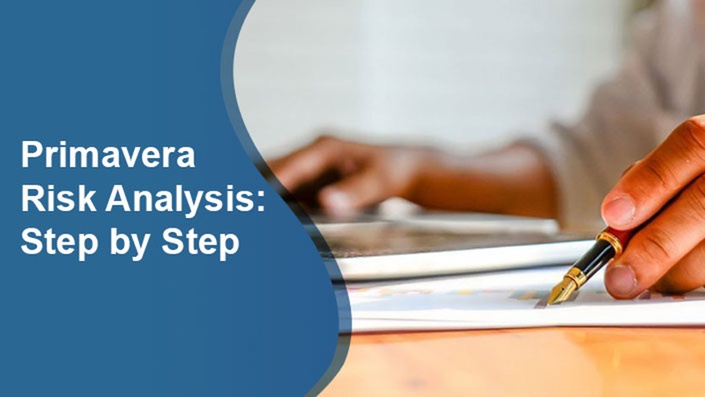 Primavera Risk Analysis - Step by Step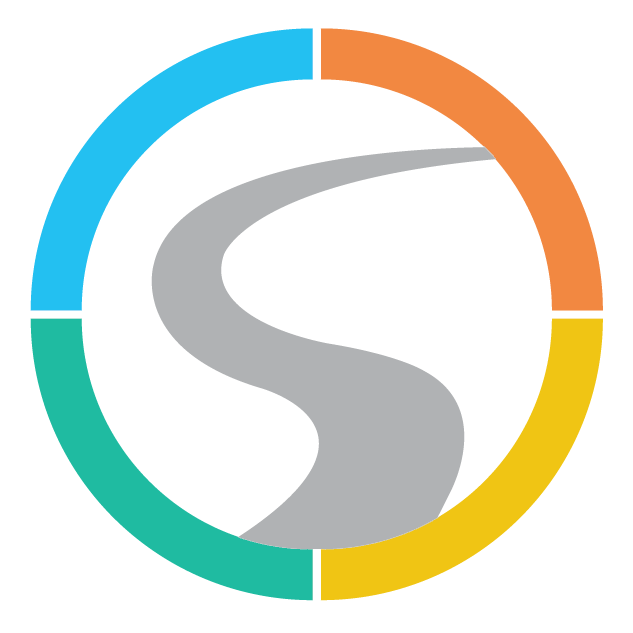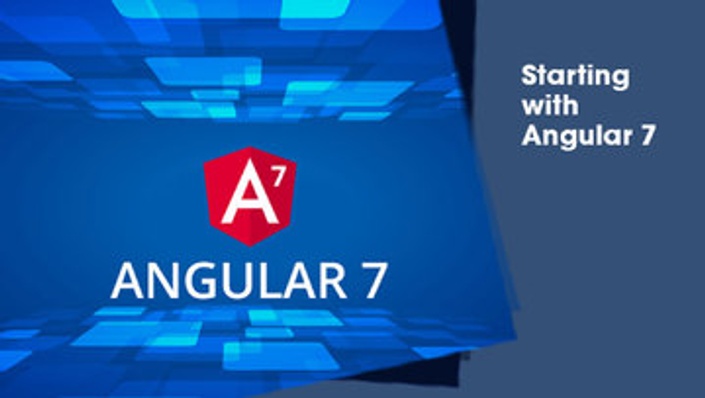 Starting with Angular 7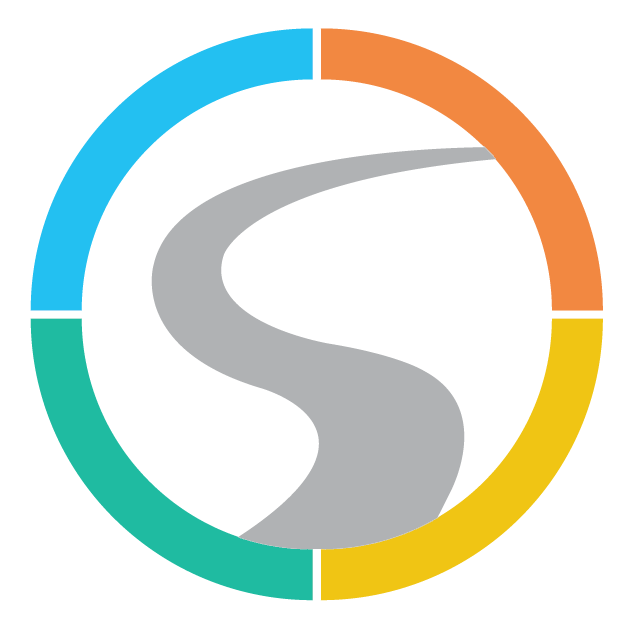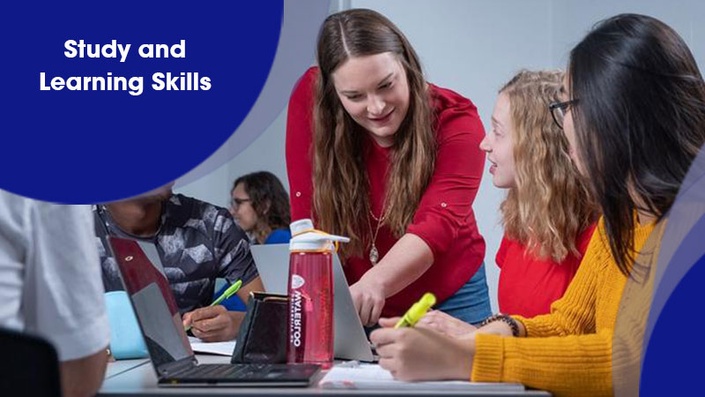 Study and Learning Skills For College & University Students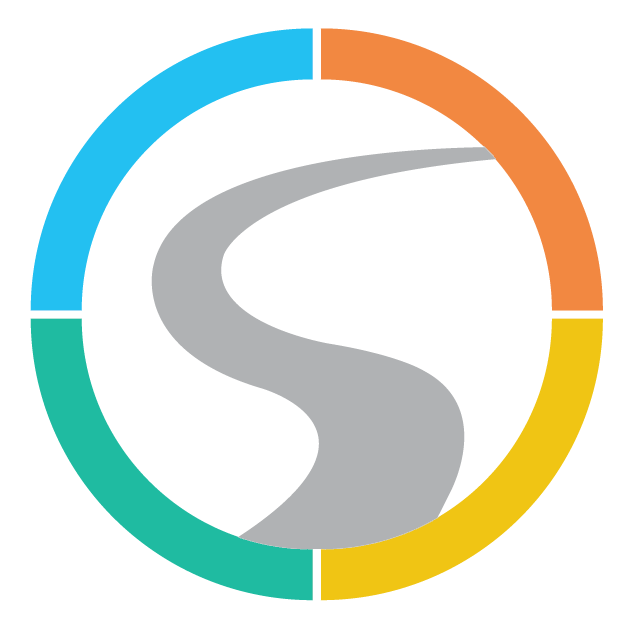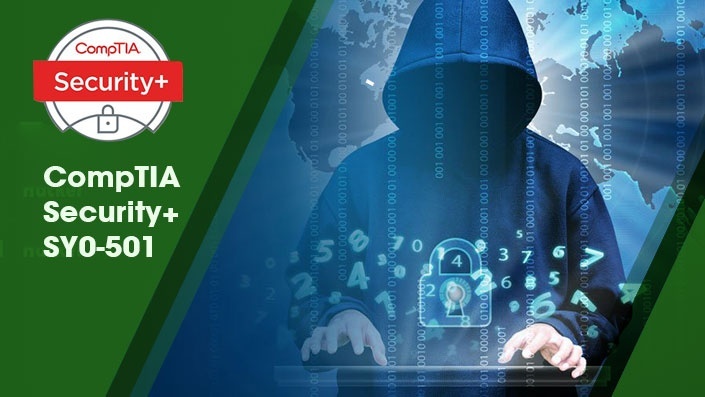 CompTIA Security+ Certification (Exam number SY0-501)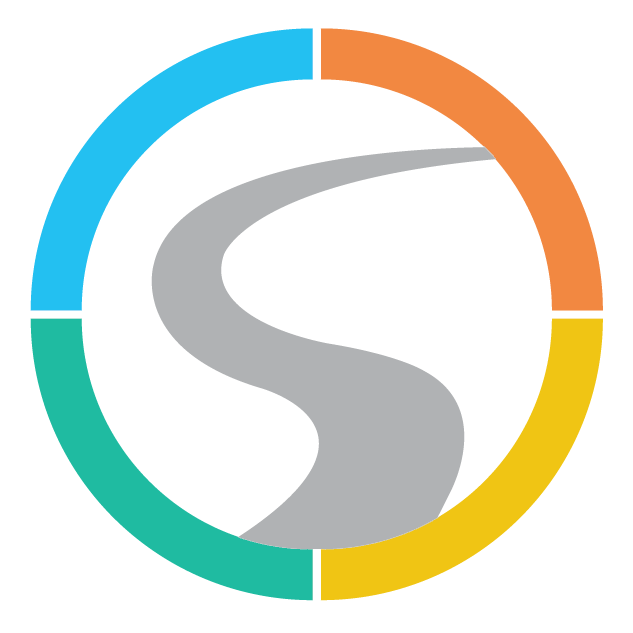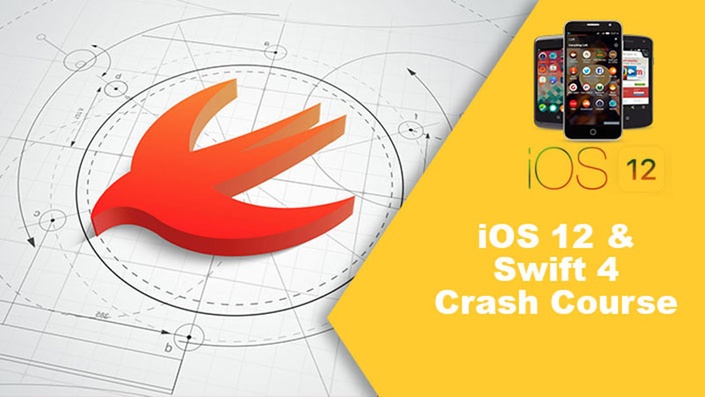 iOS 12 and Swift 4 Crash Course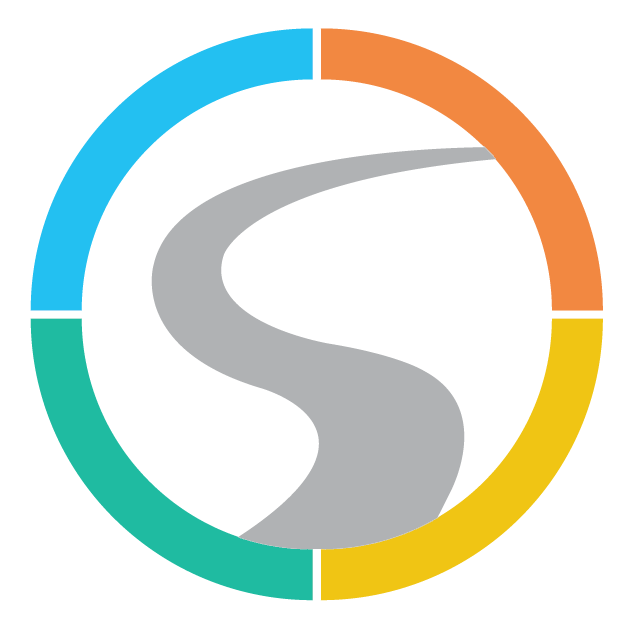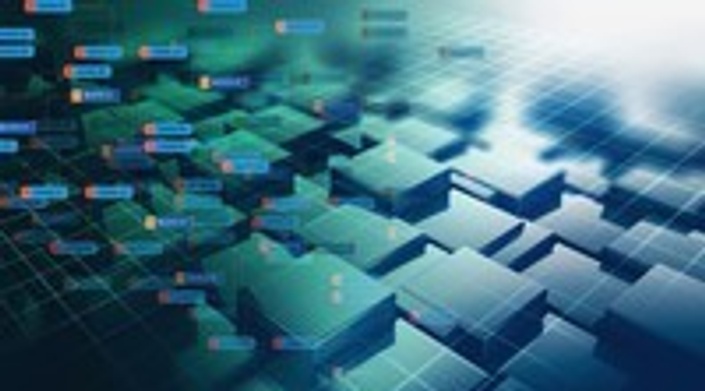 Starting with Blockchain Technology for Developers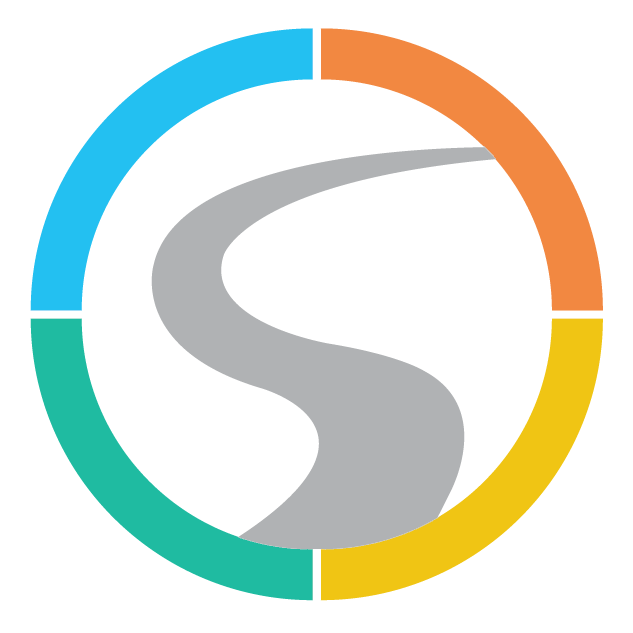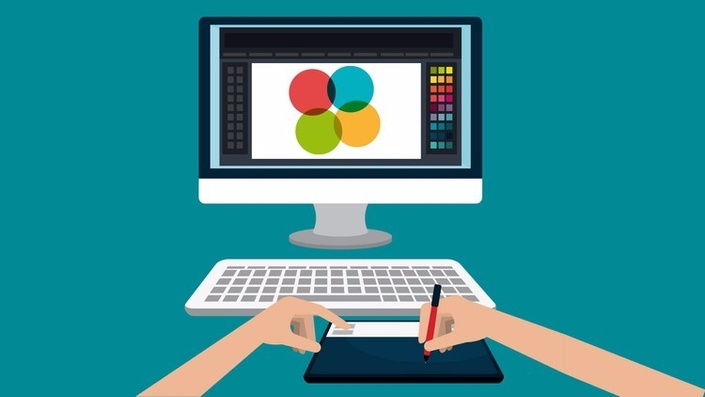 Become a Professional Logo Designer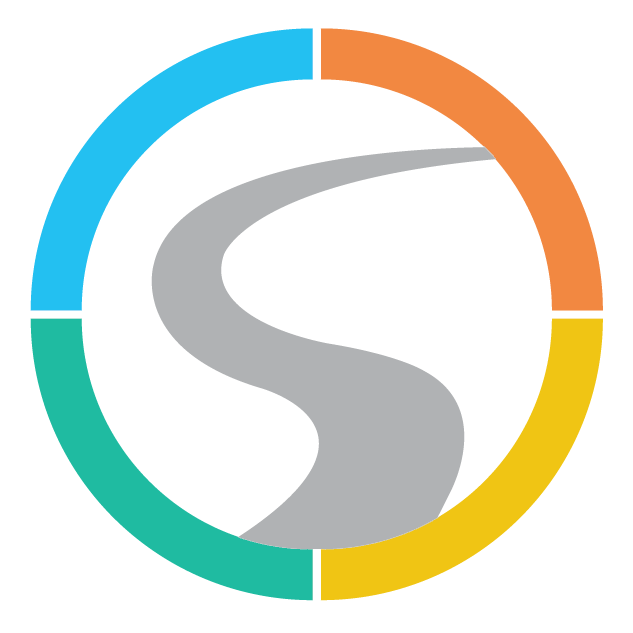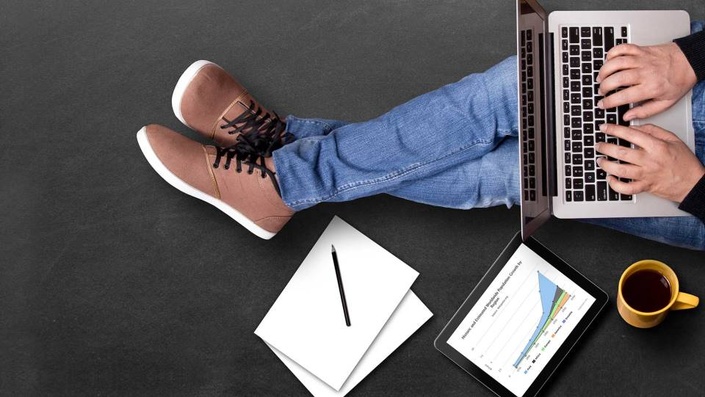 Introduction to Marketing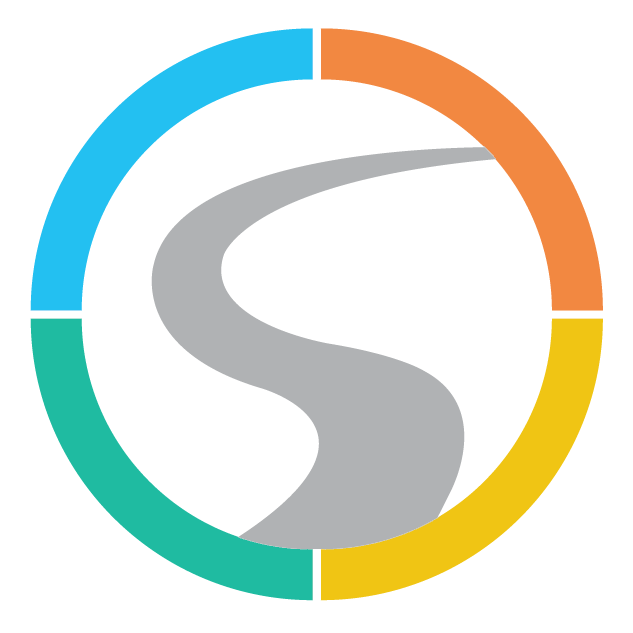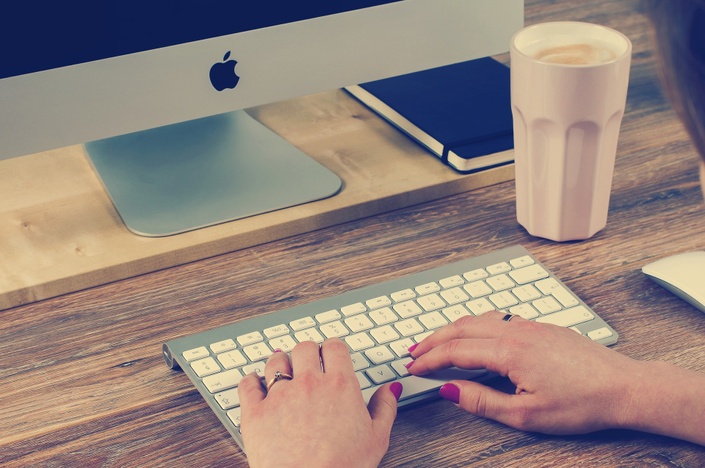 Kotlin for Android Crash Course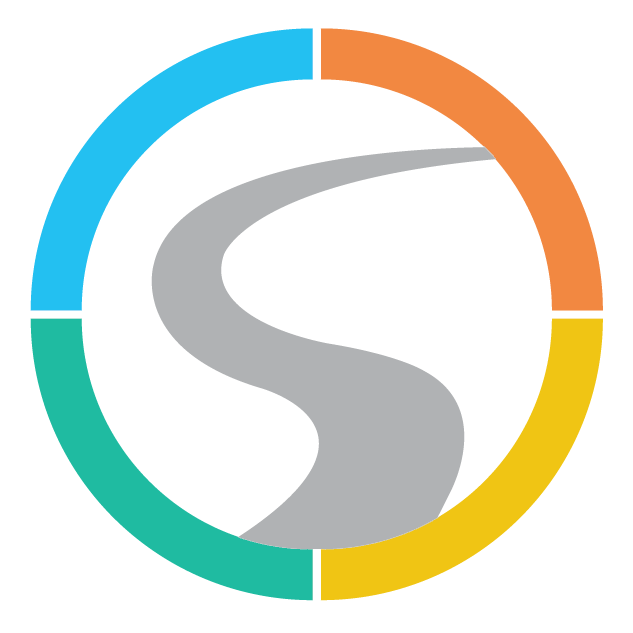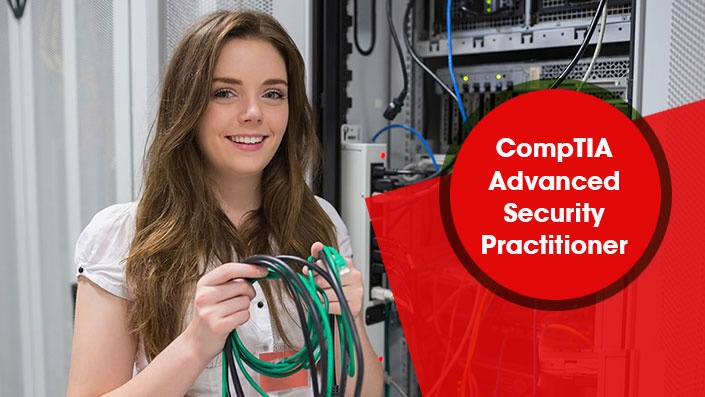 CompTIA Advanced Security Practitioner (CASP-002)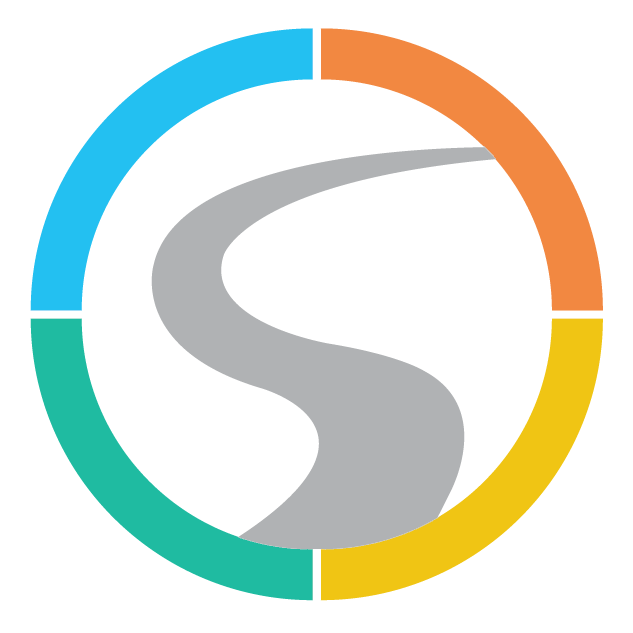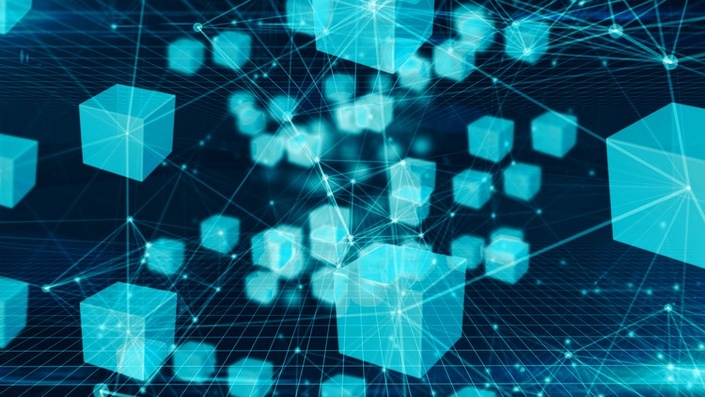 Starting with EOS Blockchain for Developers
Learn the popular EOS blockchain system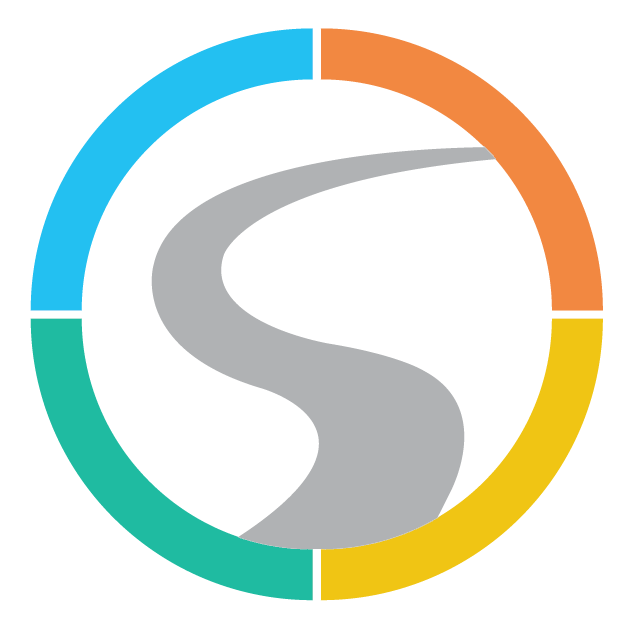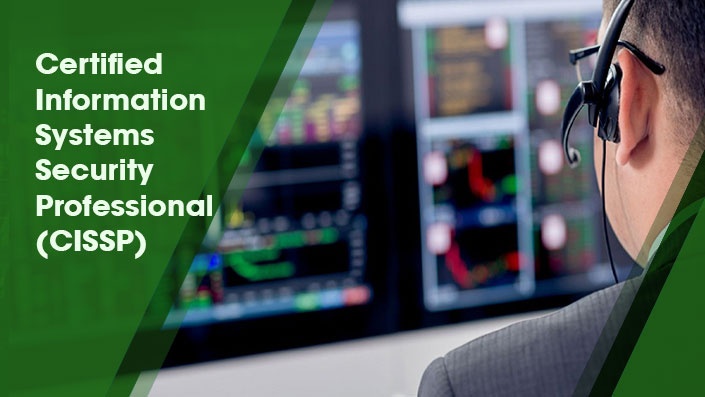 Certified Information Systems Security Professional (CISSP)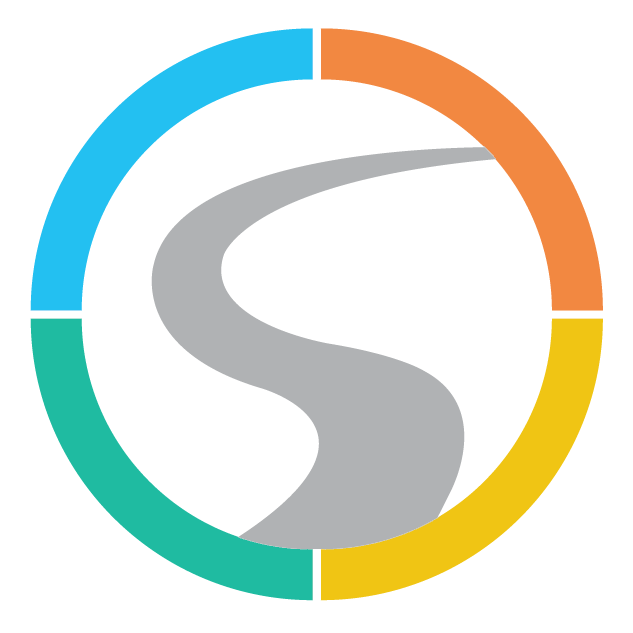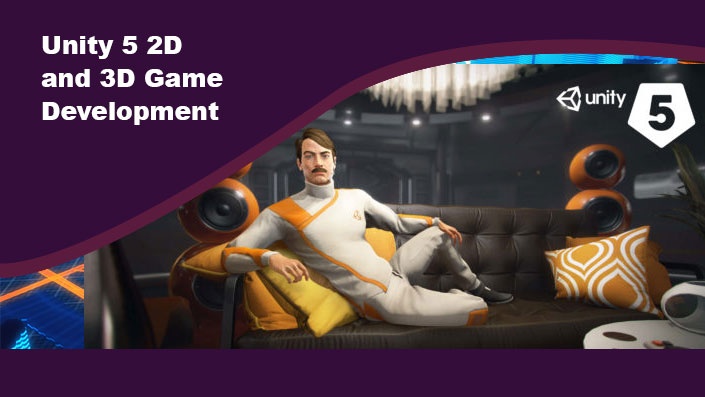 Unity 5 2D and 3D Game Development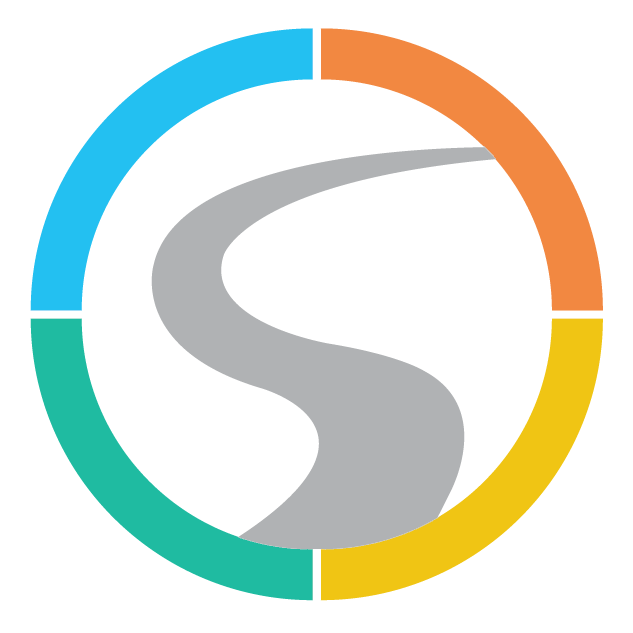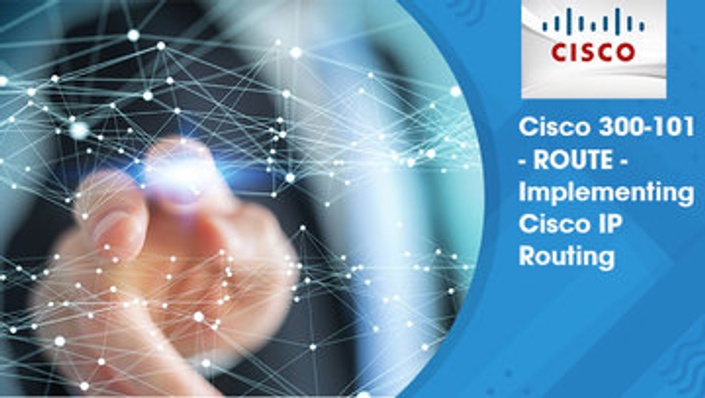 Cisco 300-101 - ROUTE - Implementing Cisco IP Routing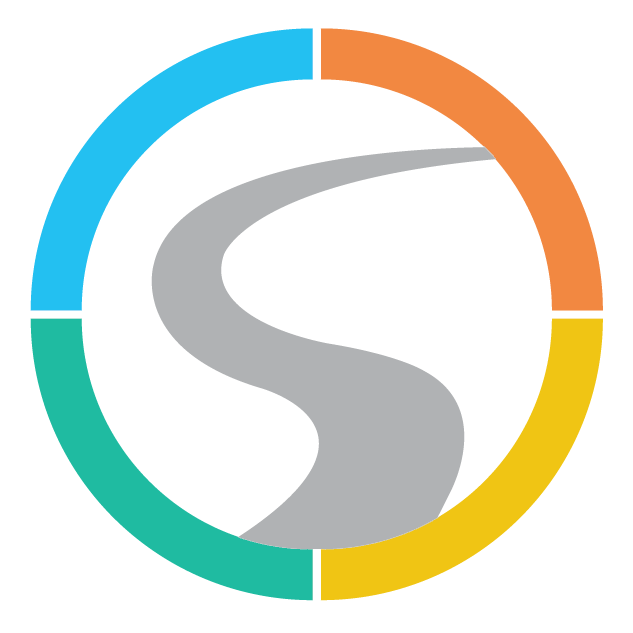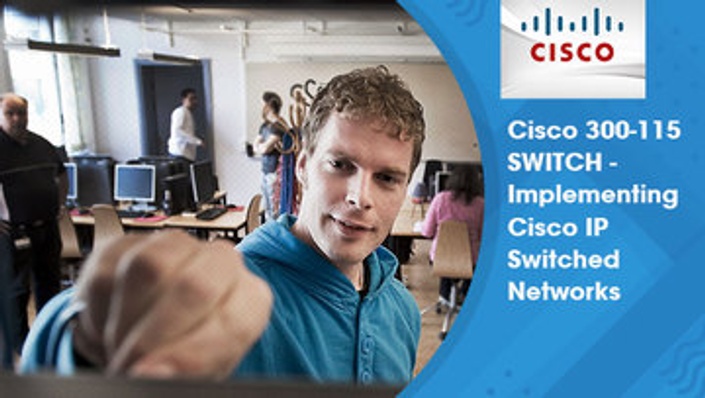 Cisco 300-115 - SWITCH - Implementing Cisco IP Switched Networks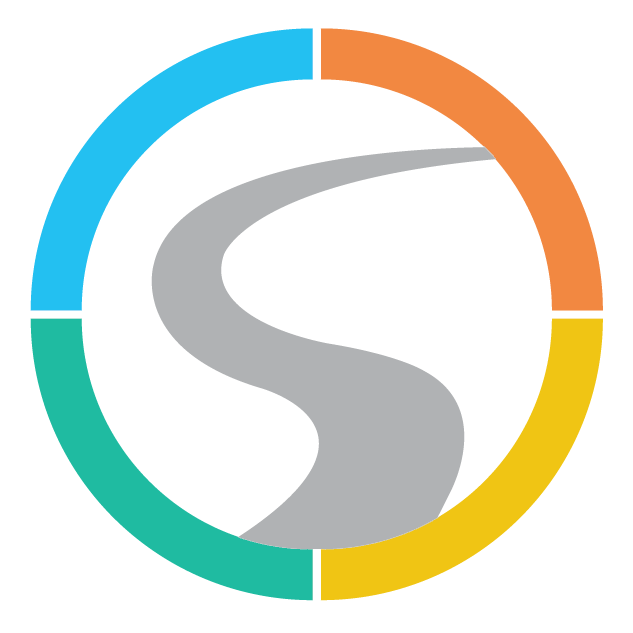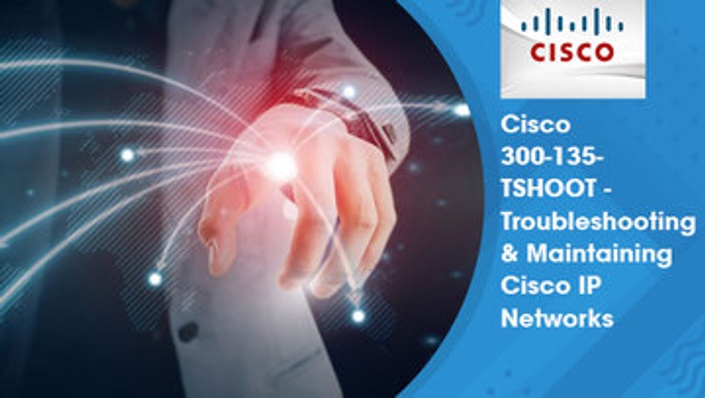 Cisco 300-135 - TSHOOT - Troubleshooting And Maintaining Cisco IP Networks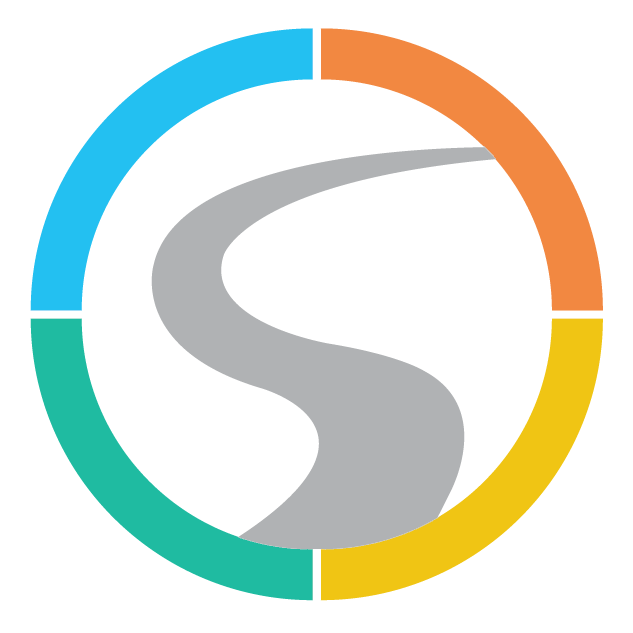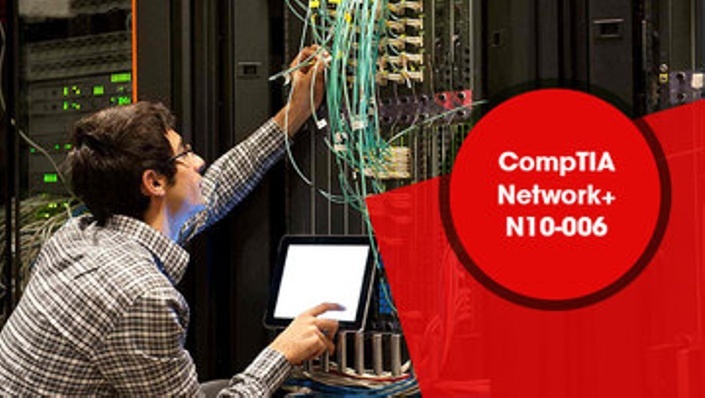 CompTIA Network+ N10-006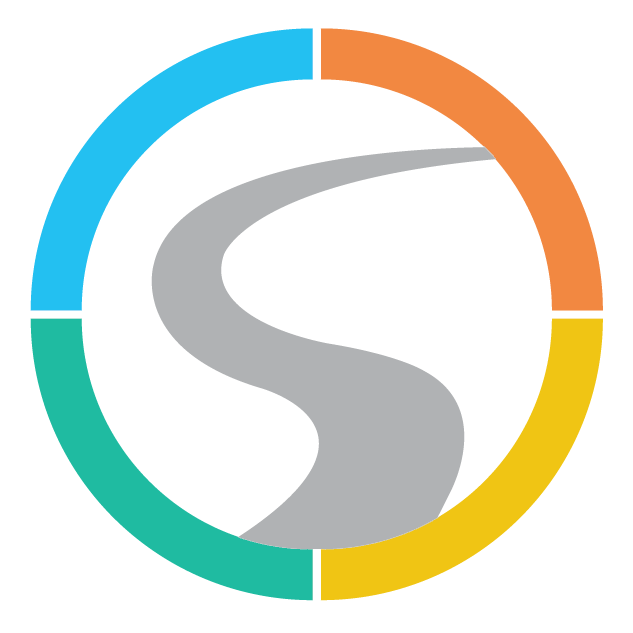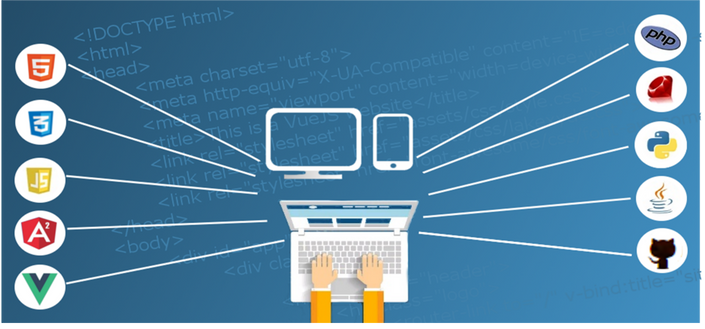 Fundamentals of Full Stack Web Development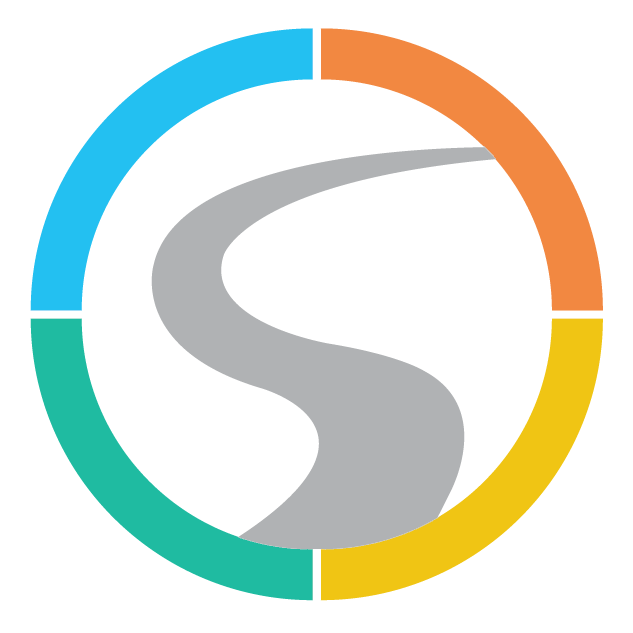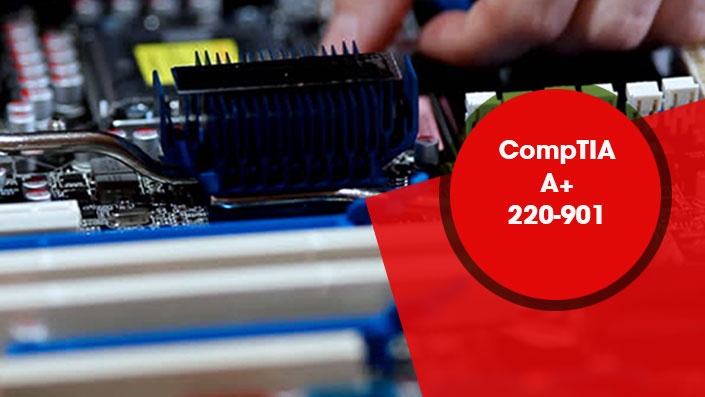 CompTIA A+ 220-901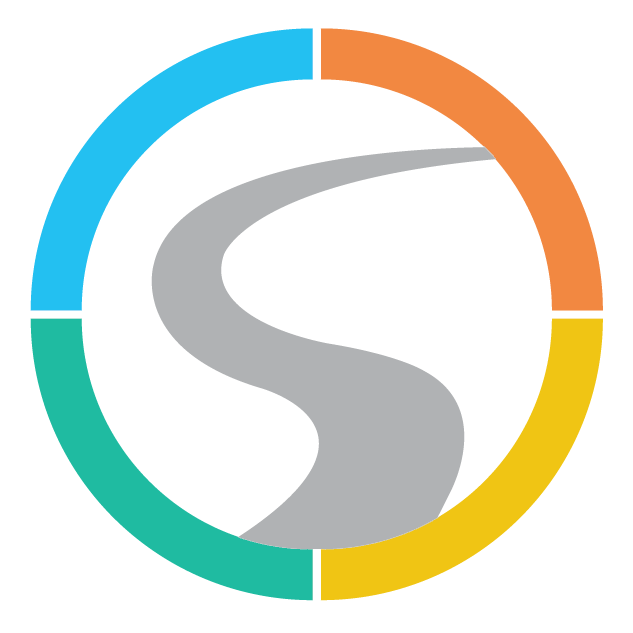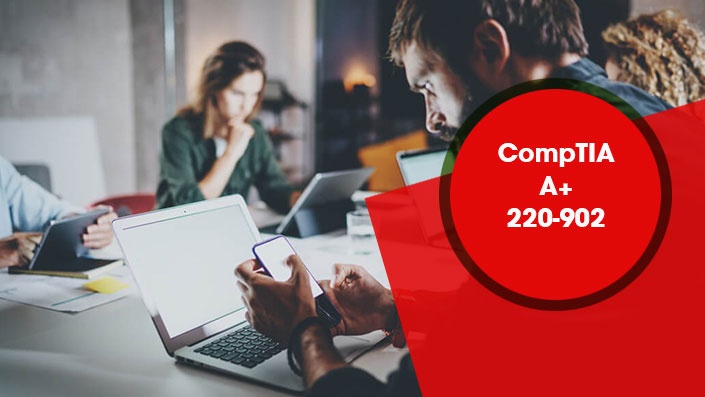 CompTIA A+ 220-902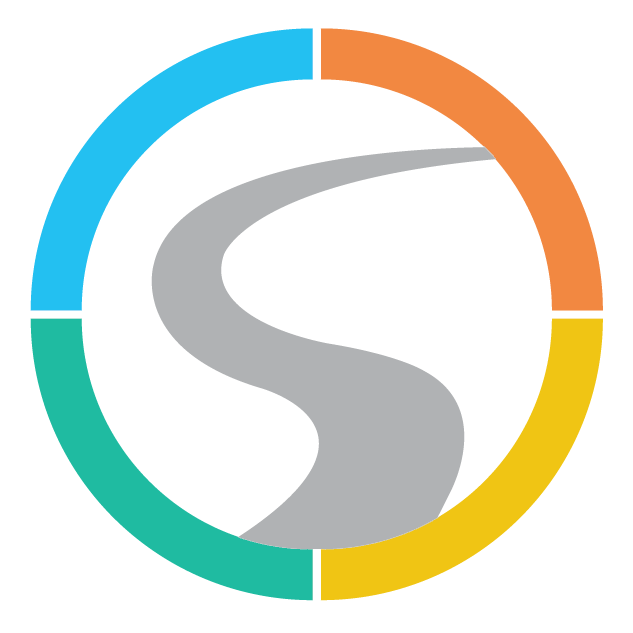 Android N Crash Course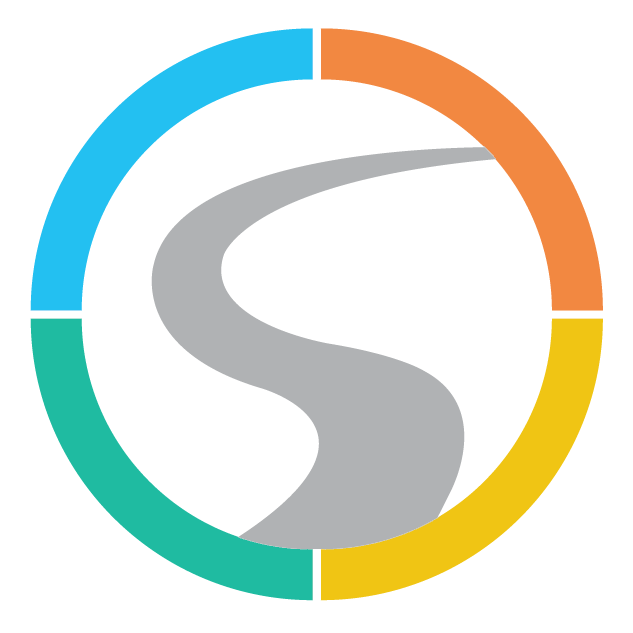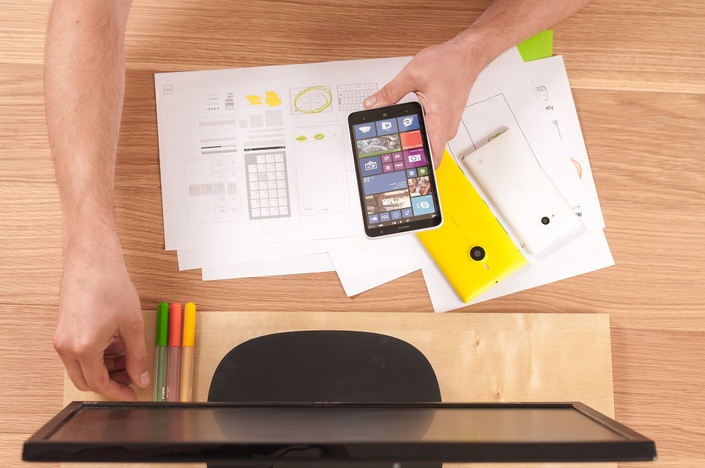 Firebase Firestore for Android
Firebase Firestore for Android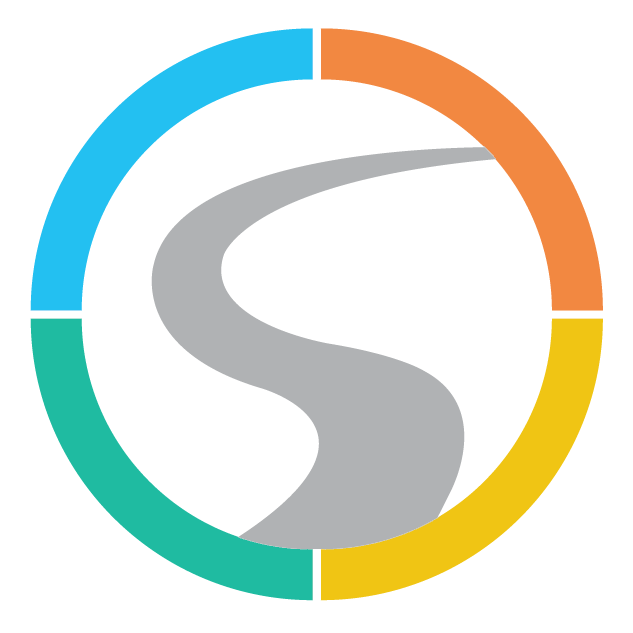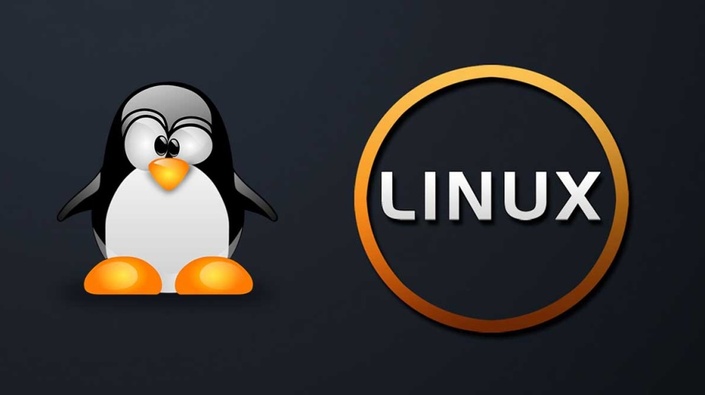 Linux for Beginners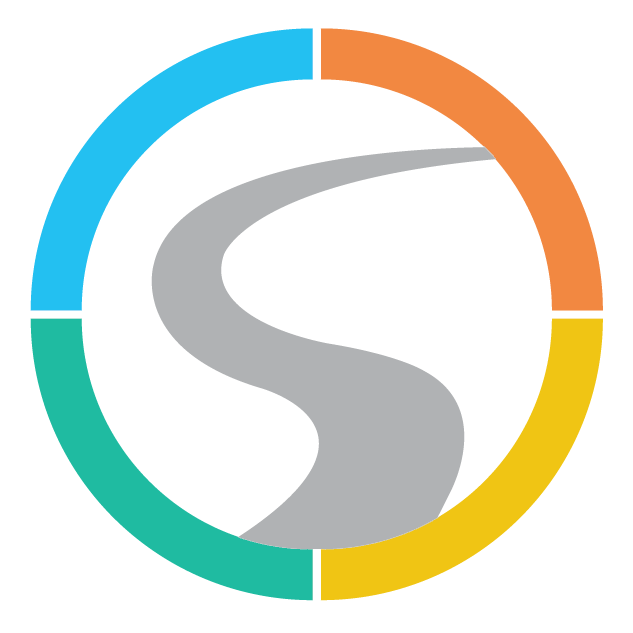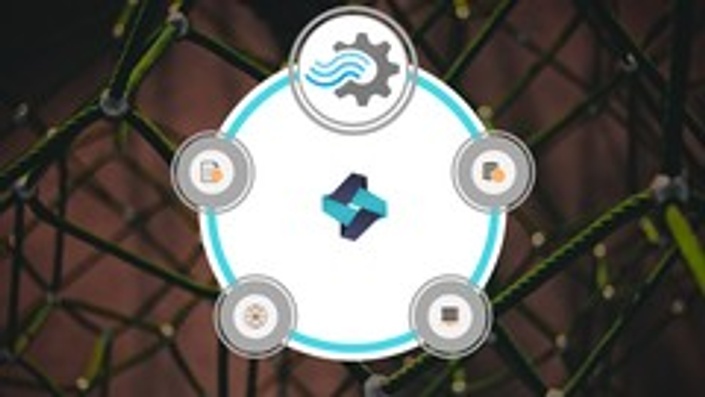 Azure MasterClass: Analyze Data With Azure Stream Analytics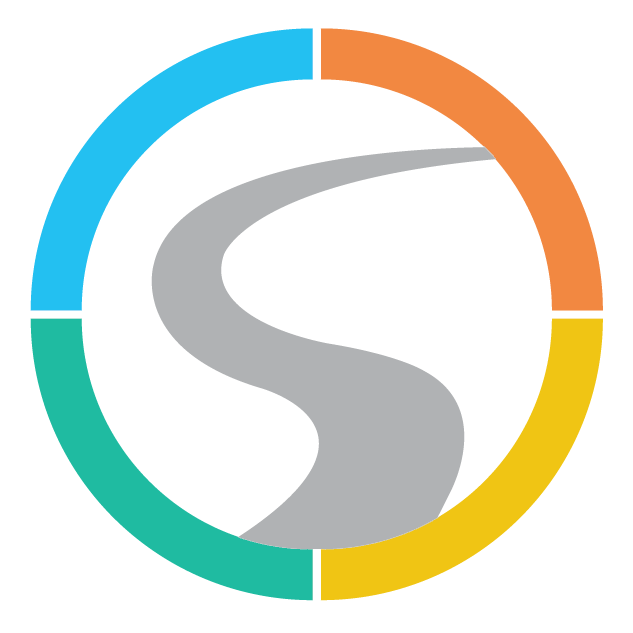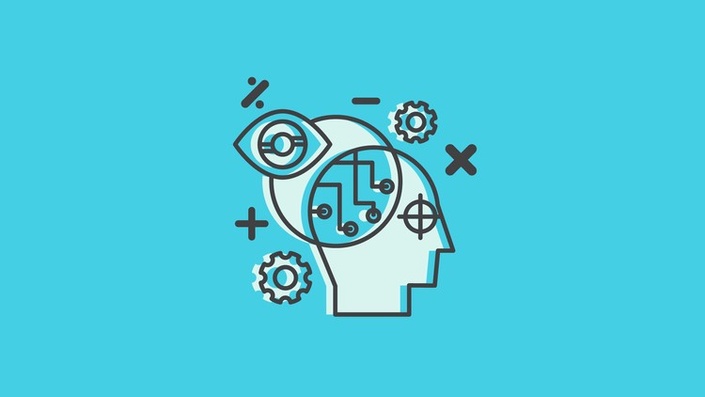 Math for Machine Learning
Learn the core topics of Machine Learning to open doors to data science and artificial intelligence.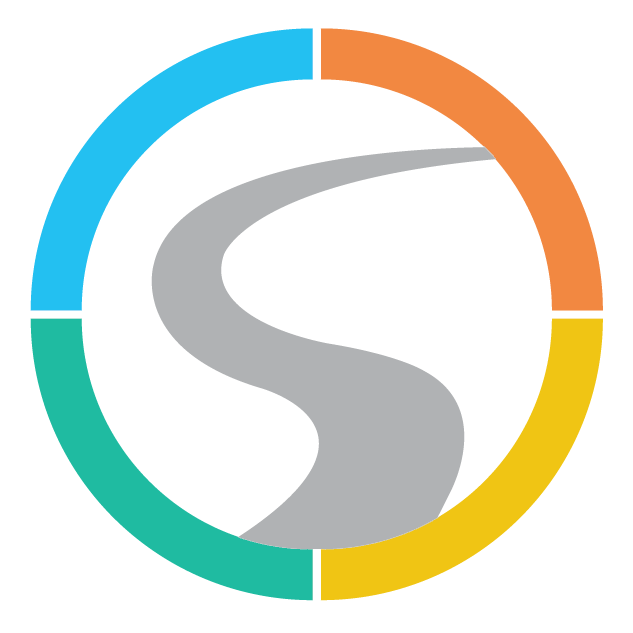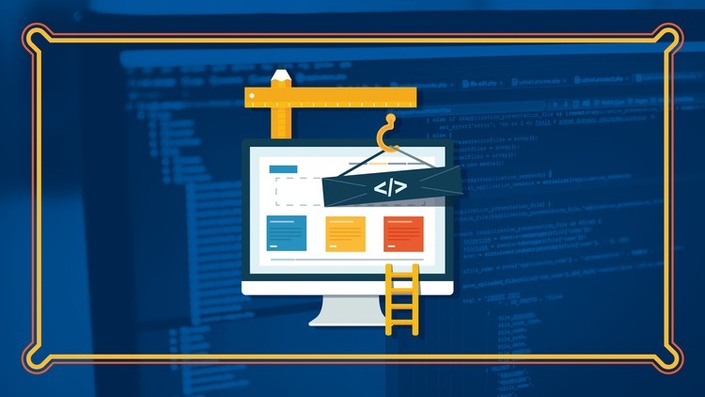 Building Cryptocurrencies with JavaScript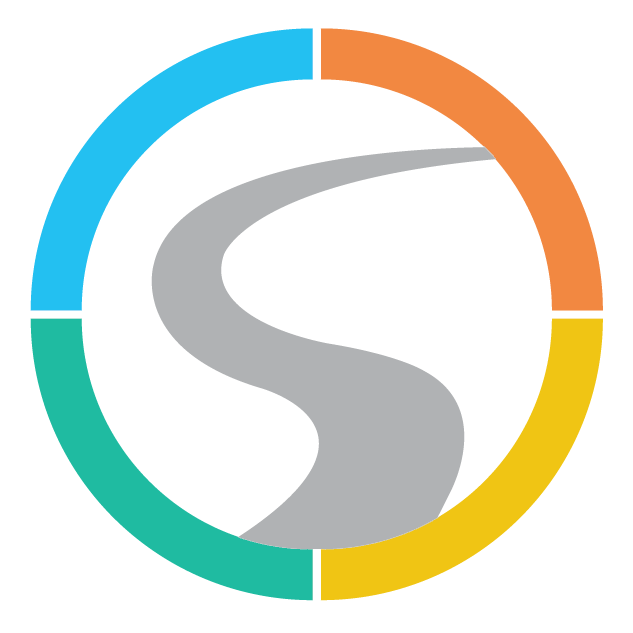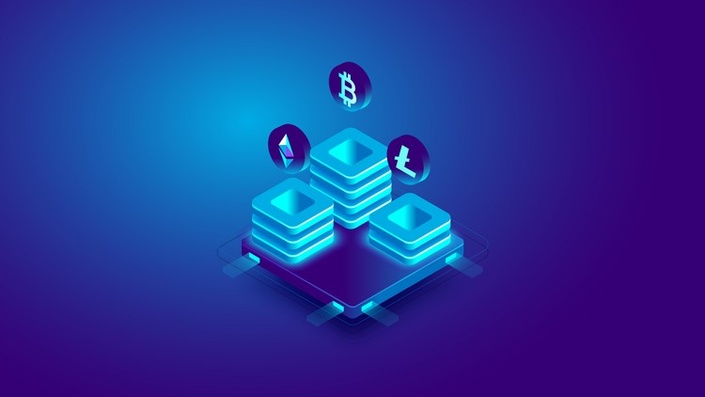 Intro to the NEM Blockchain for Developers
New NEM version (2.x)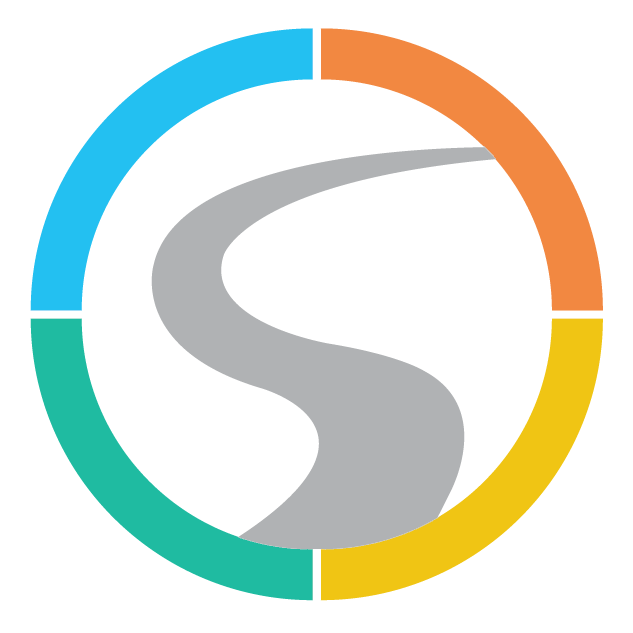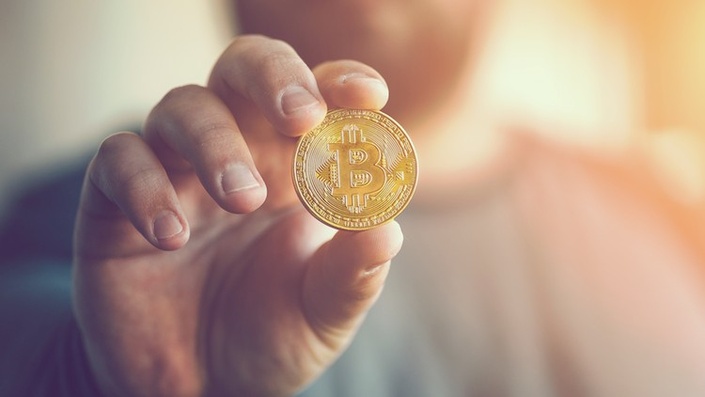 Building Cryptocurrencies and Smart Contracts
Cryptocurrencies and Smart Contracts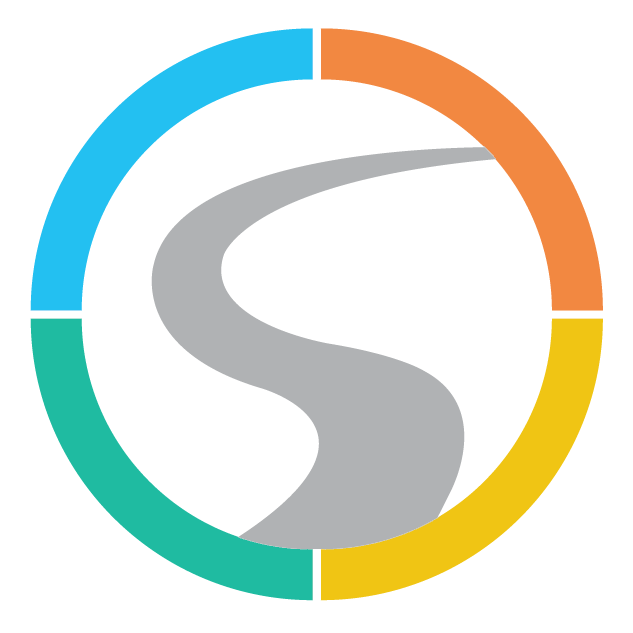 Cryptocurrency Investing Master Class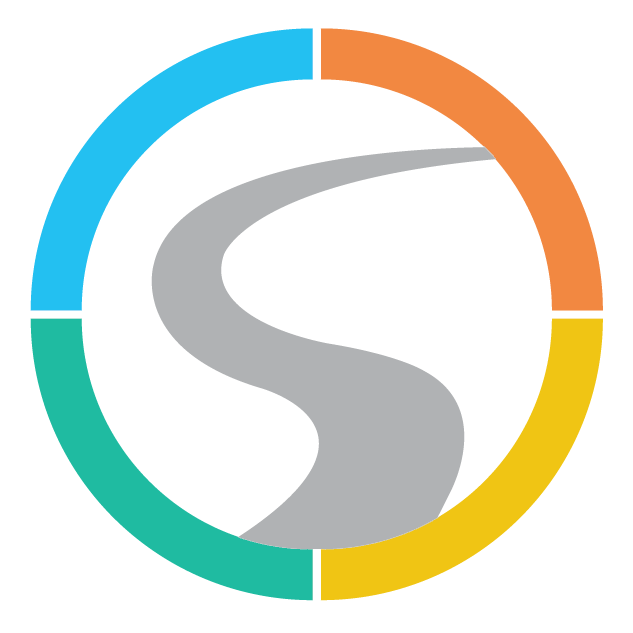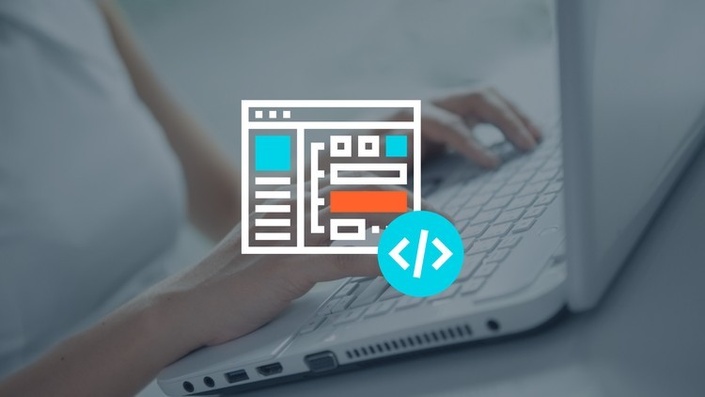 Starting with Angular 5
Master this popular JavaScript based framework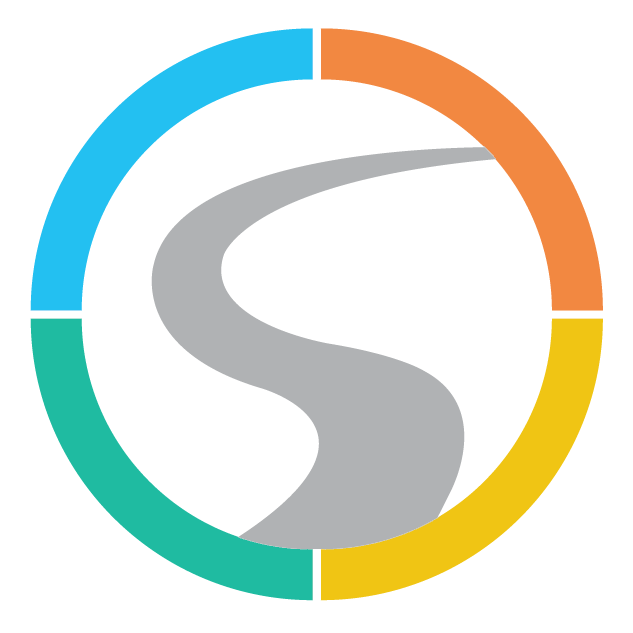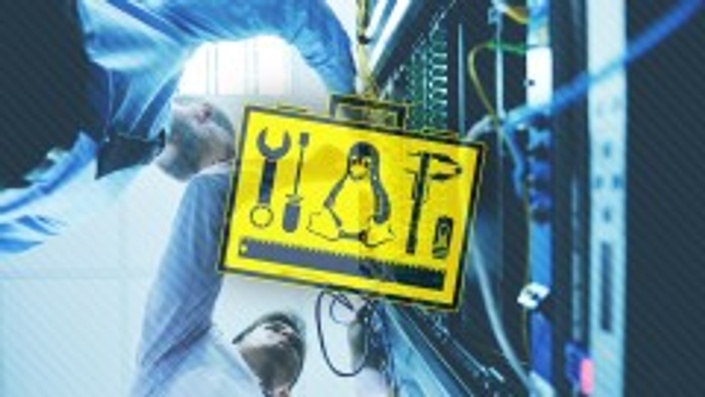 Linux Administration Fundamentals
In-demand Linux skills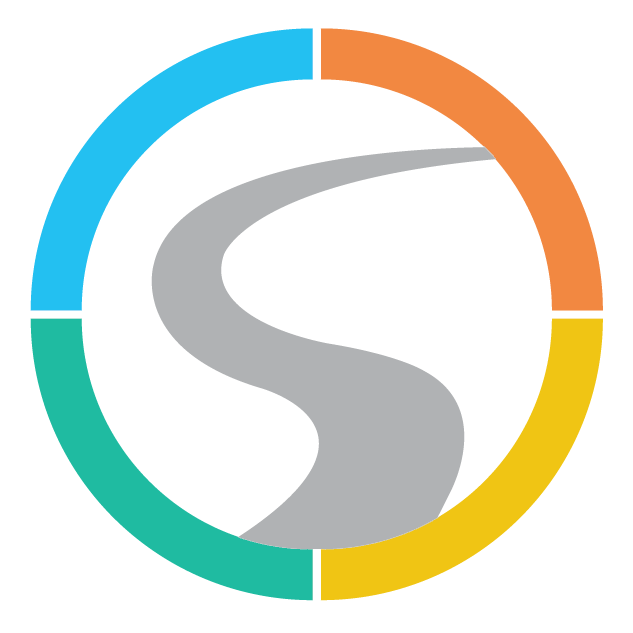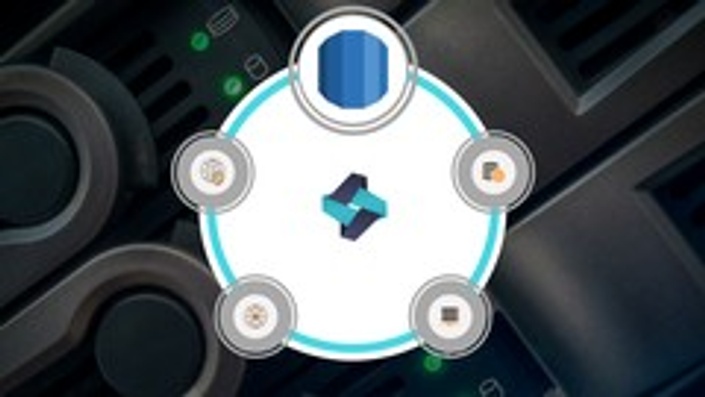 AWS Master Class: Databases In The Cloud With AWS RDS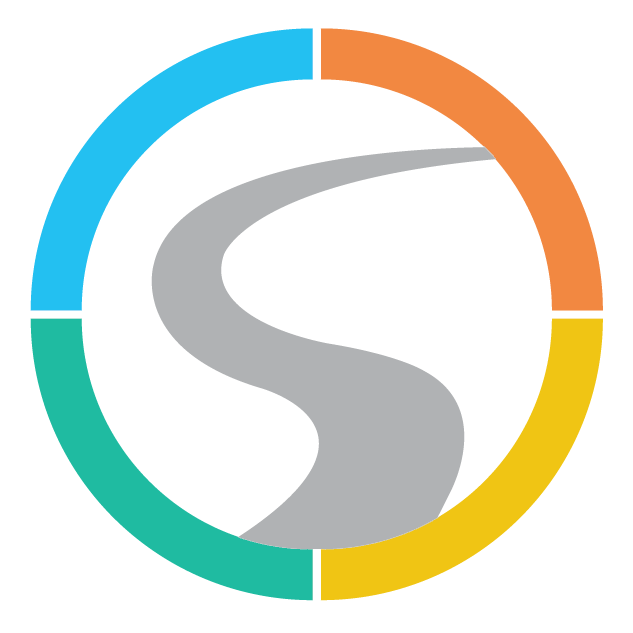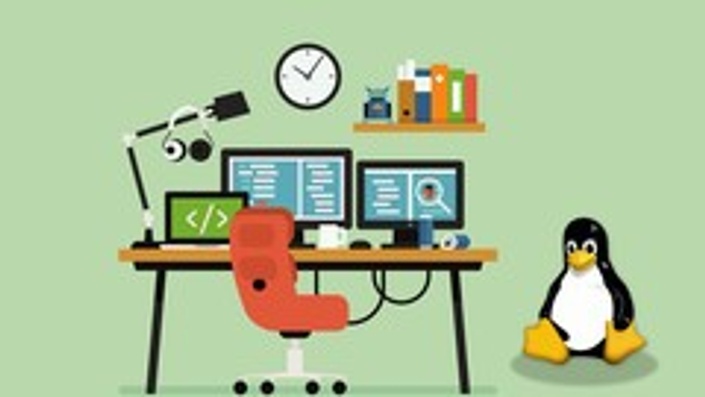 Bash Scripting and Shell Programming
Learn how to write bash scripts like a pro & solve real-world problems!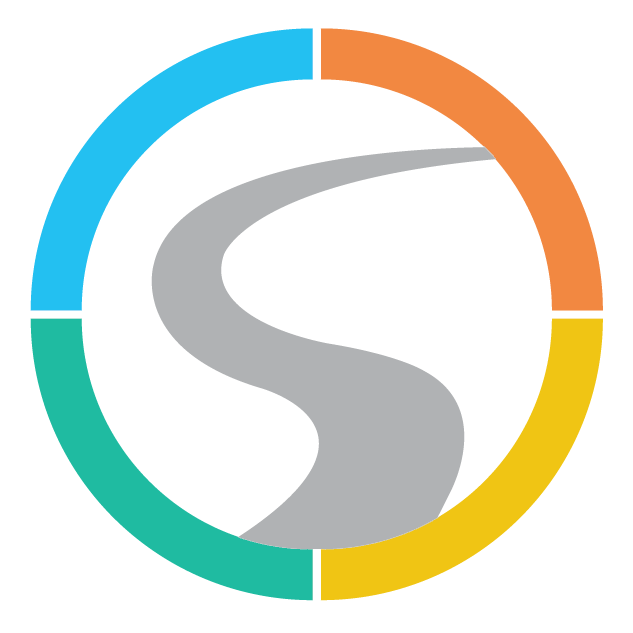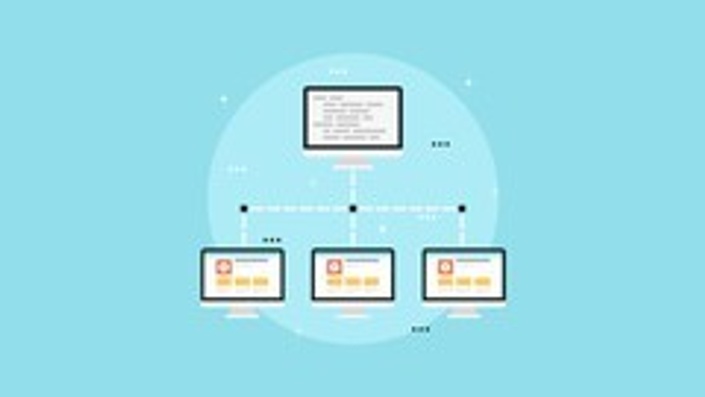 Professional Web Scraping with Java
Learn how to scrape data from any static or dynamic / AJAX web page using Java in a short and concise way.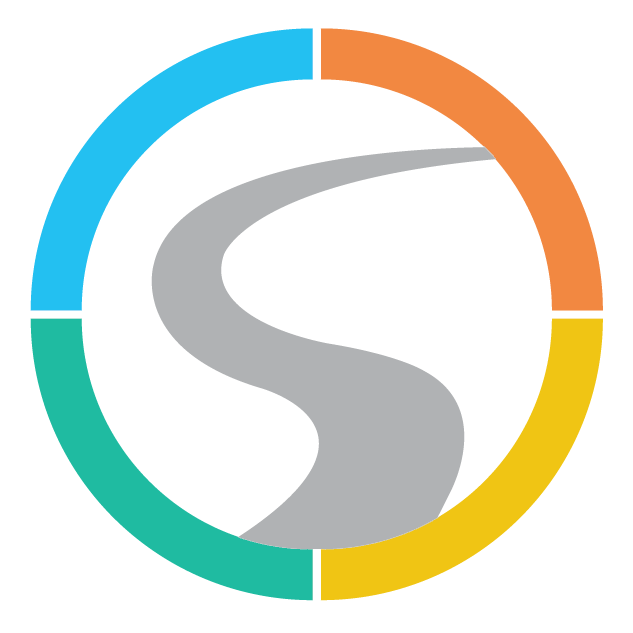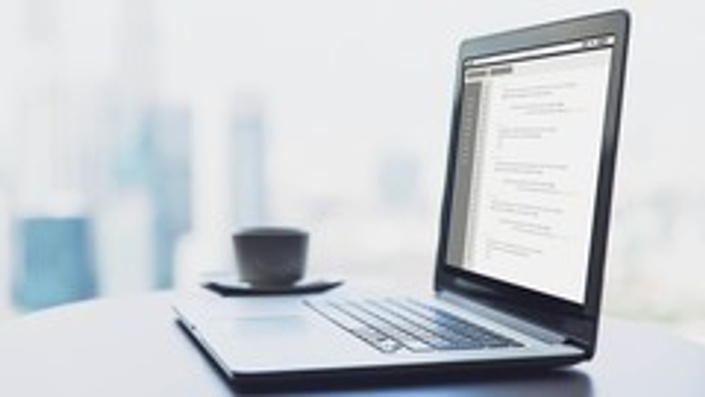 hapiJS Crash Course
Develop enterprise grade applications using hapiJS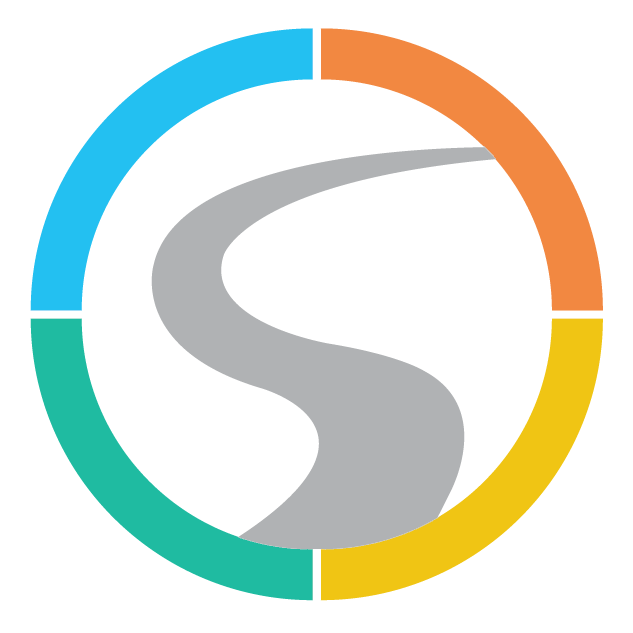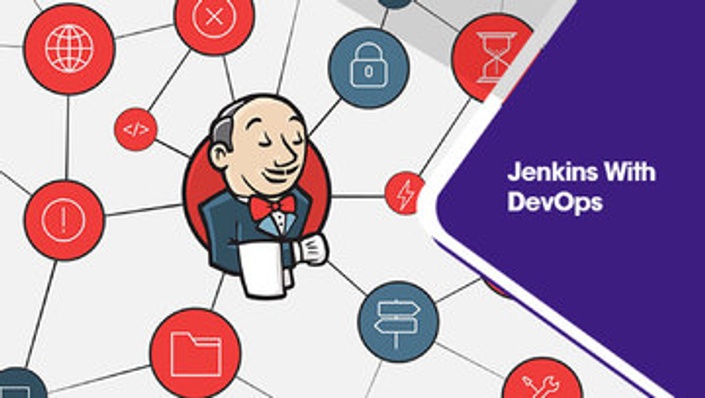 Jenkins With DevOps For Developers
The basic guide to your Jenkins CI and DevOps. Learn Jenkins Continuous Integration pipeline build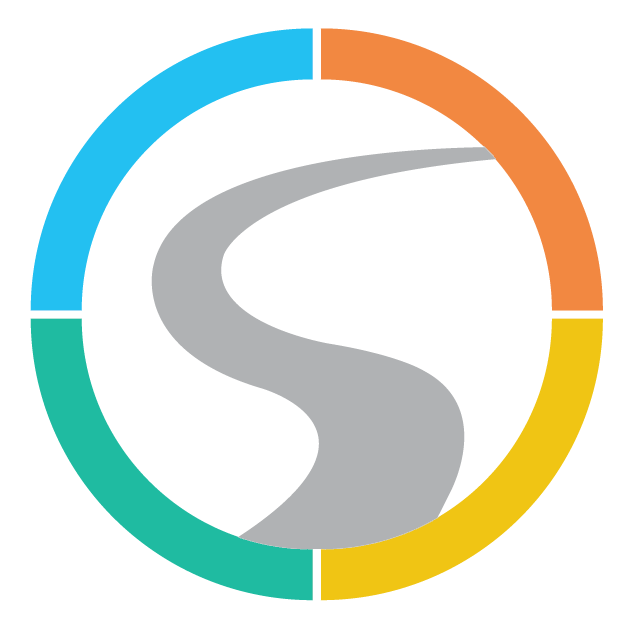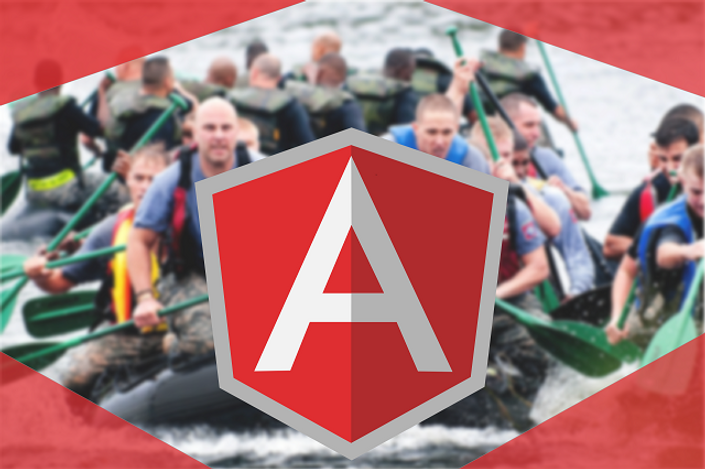 Build an eCommerce Site with Angular 5
An Intense Bootcamp Course That FastTracks Your Angular Learning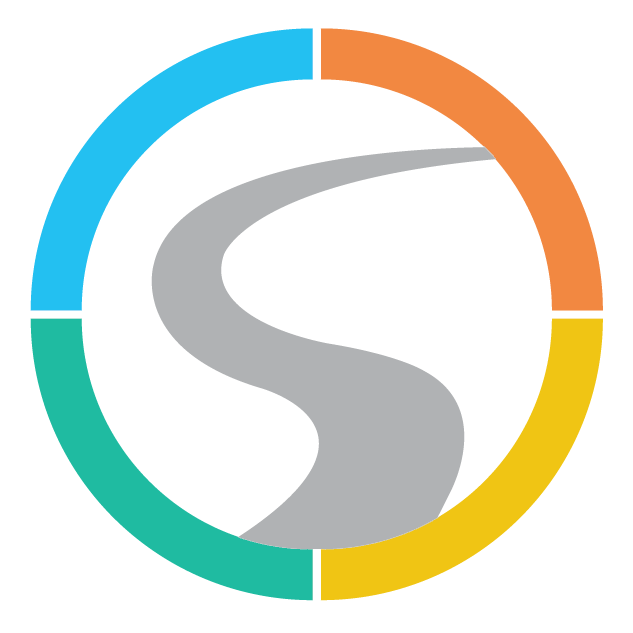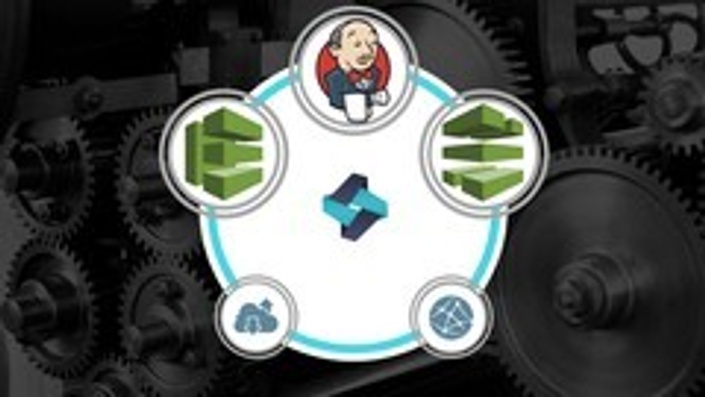 DevOps with AWS CodePipeline, Jenkins and AWS CodeDeploy
Learn DevOps skills with rising demand.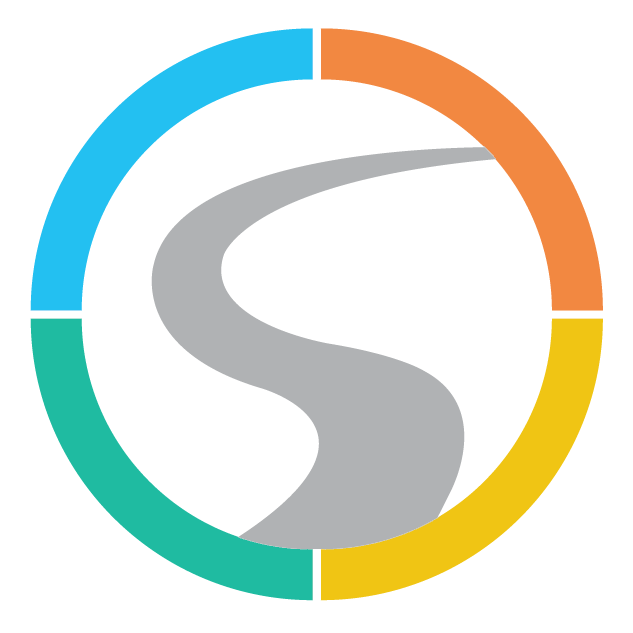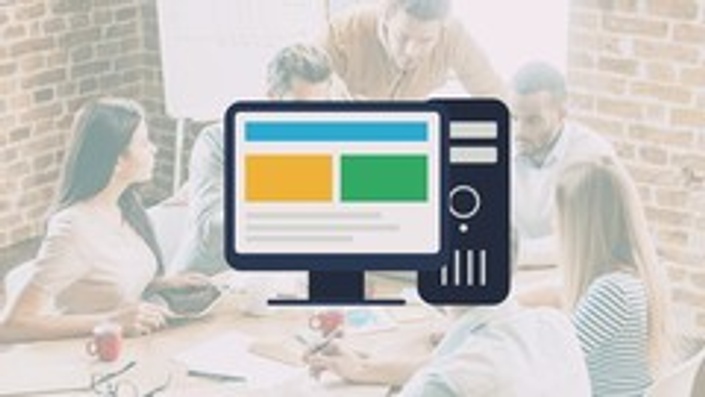 Vim Masterclass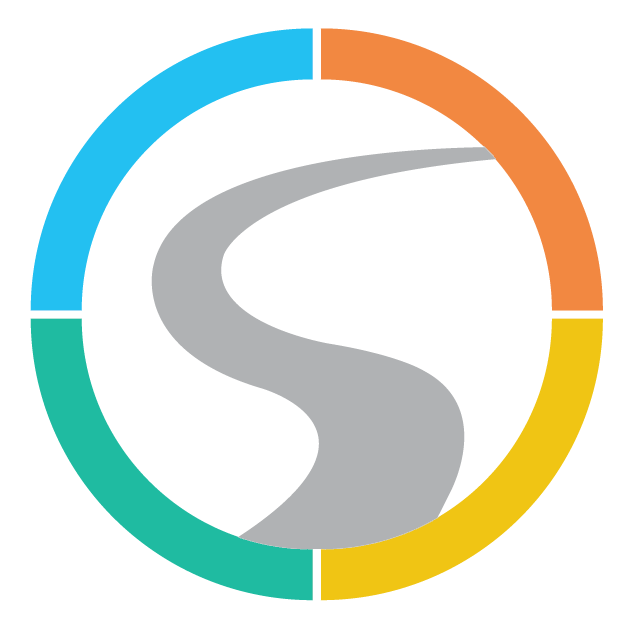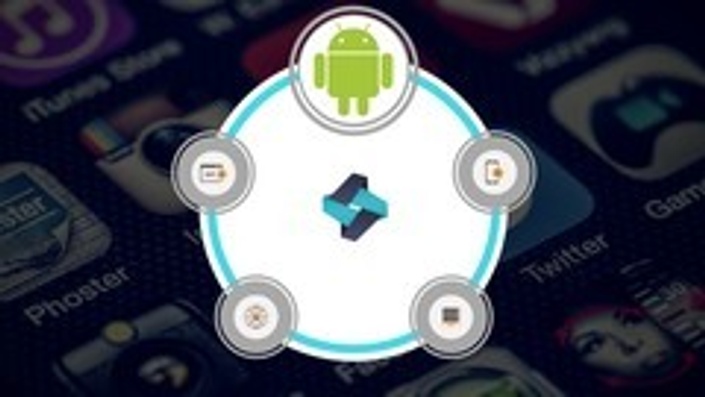 Architect Android apps with MVP, Dagger, Retrofit & RxJava
Build apps with Model-View-Presenter pattern.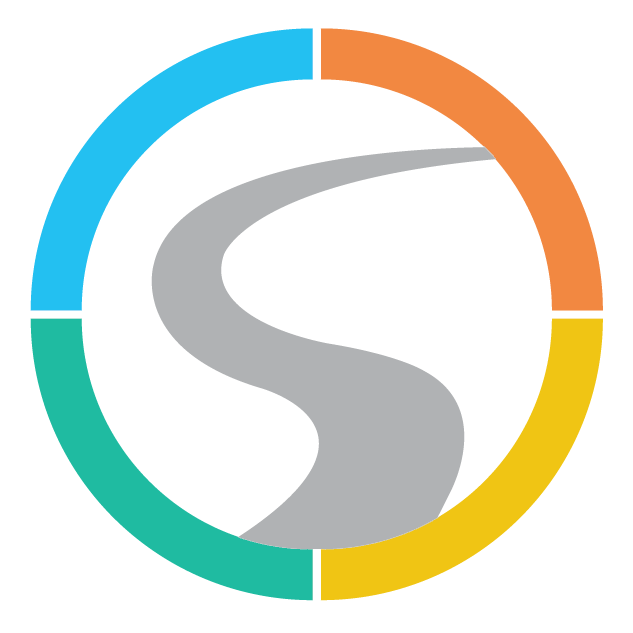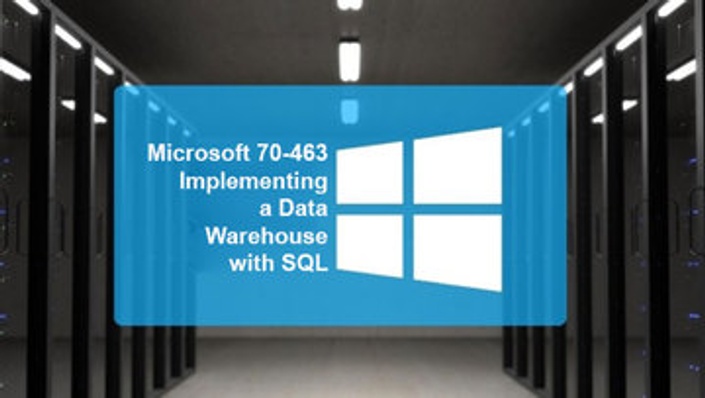 Microsoft 70-463 Implementing a Data Warehouse with SQL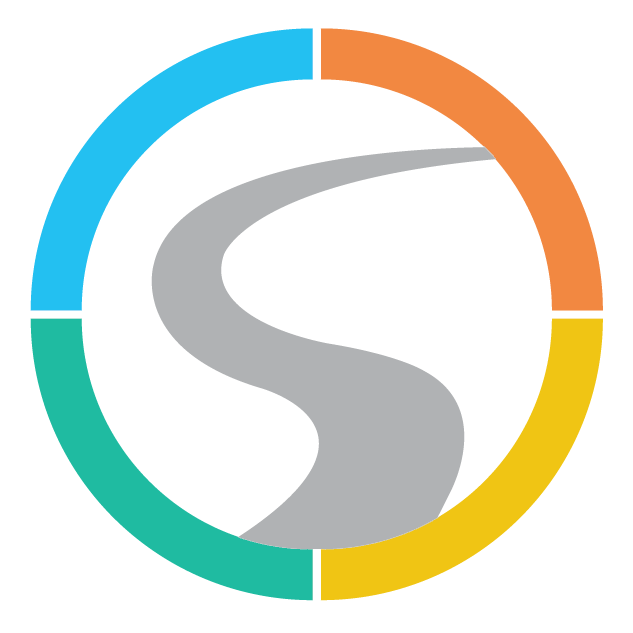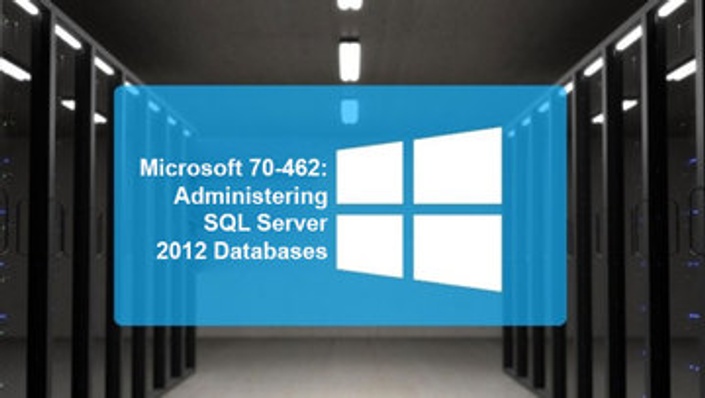 Microsoft 70-462: Administering SQL Server 2012 Databases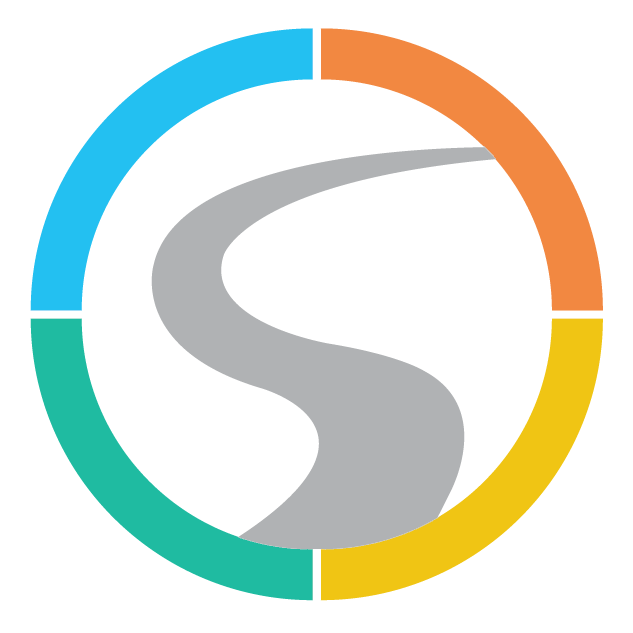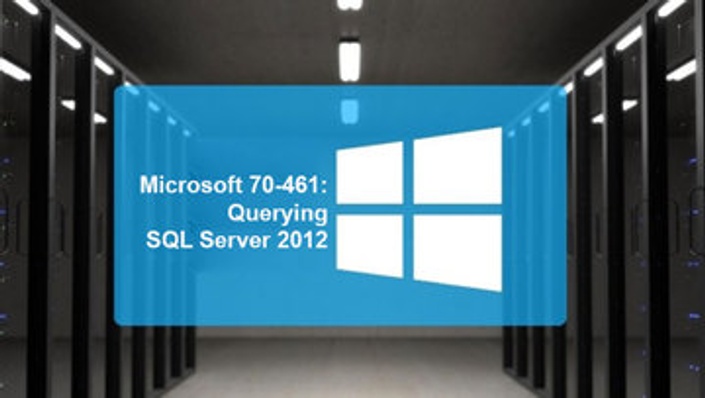 Microsoft 70-461: Querying SQL Server 2012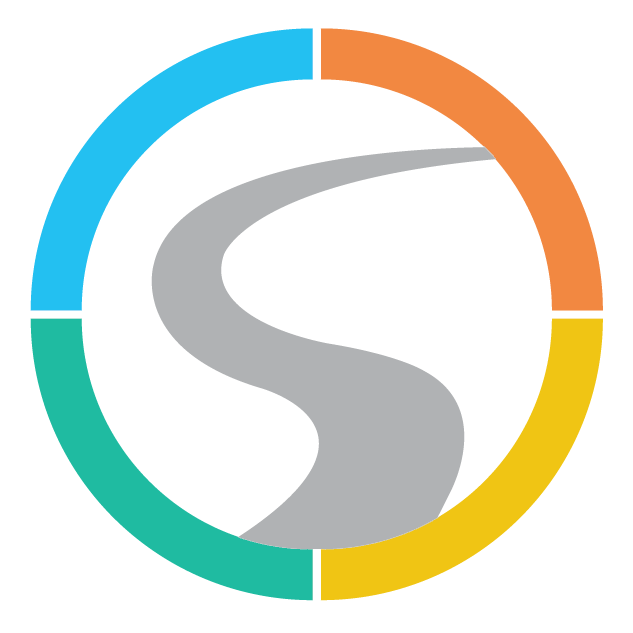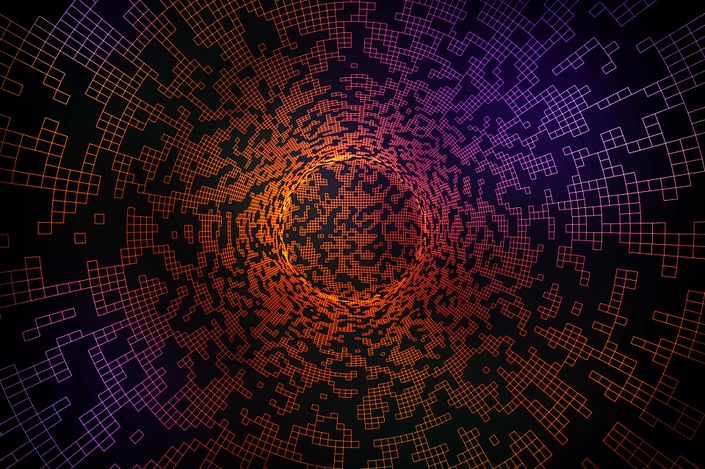 Machine Learning for Apps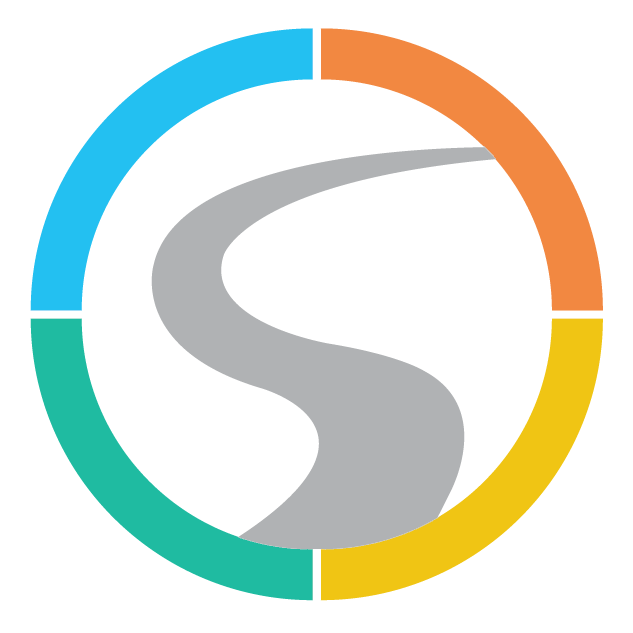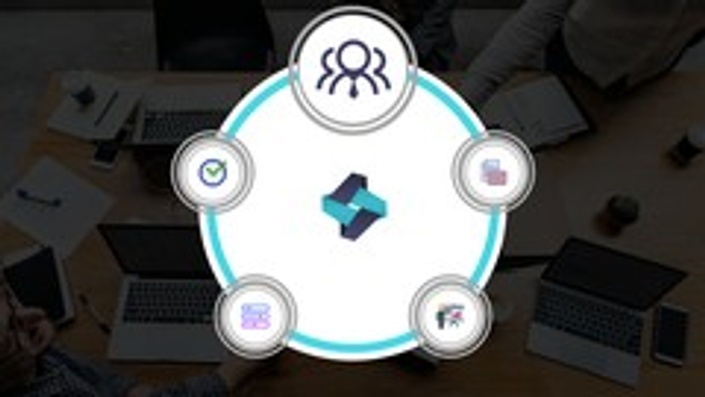 Project Planning & Management For Software & IT Engineers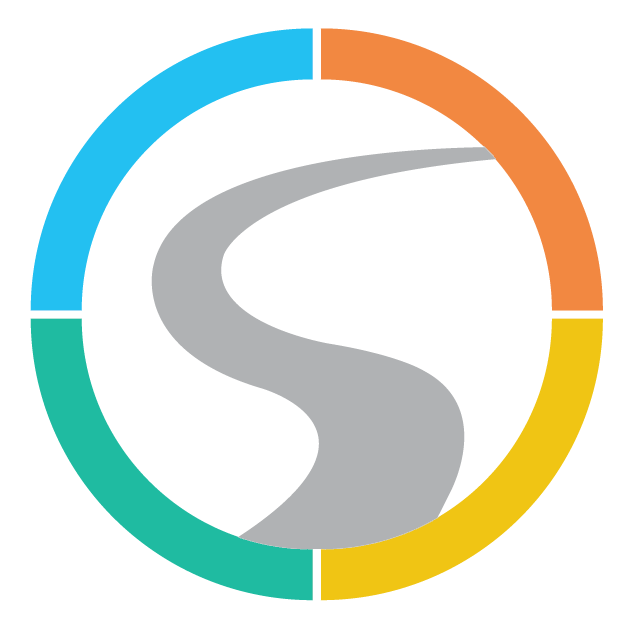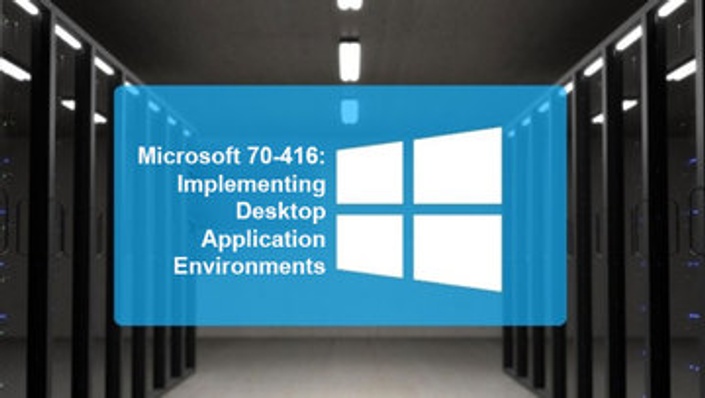 Microsoft 70-416: Implementing Desktop Application Environments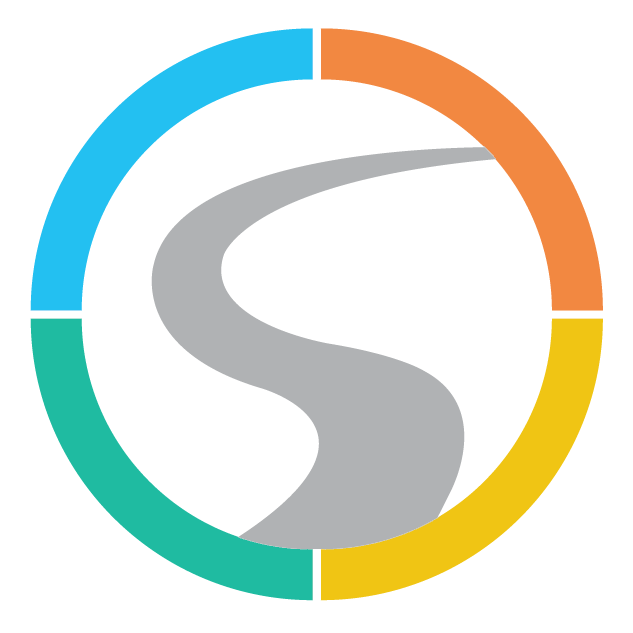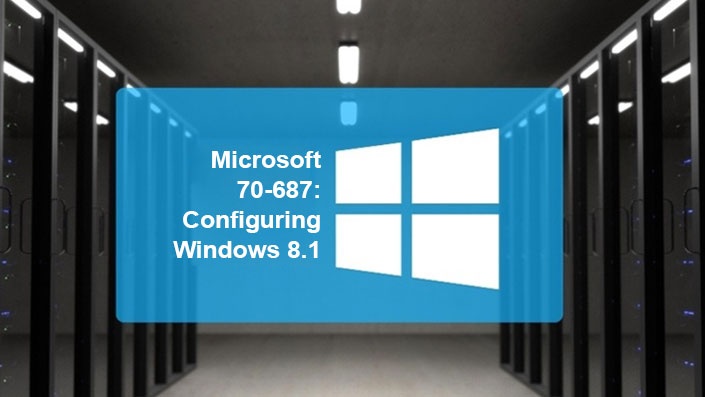 Microsoft 70-687: Configuring Windows 8.1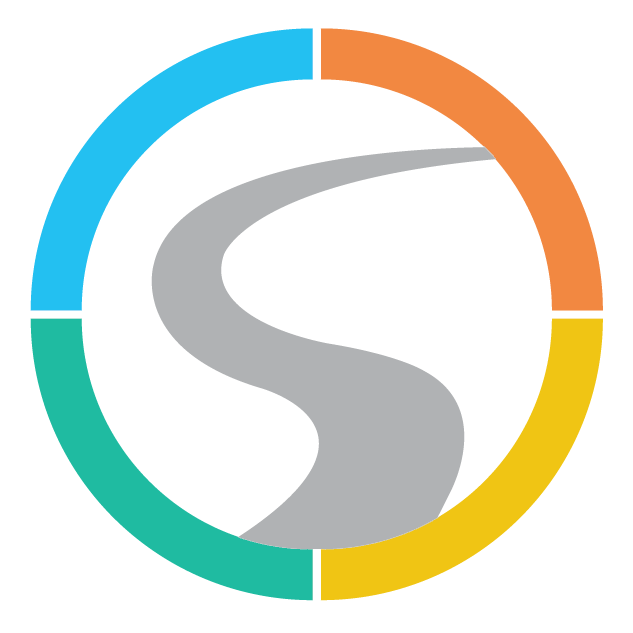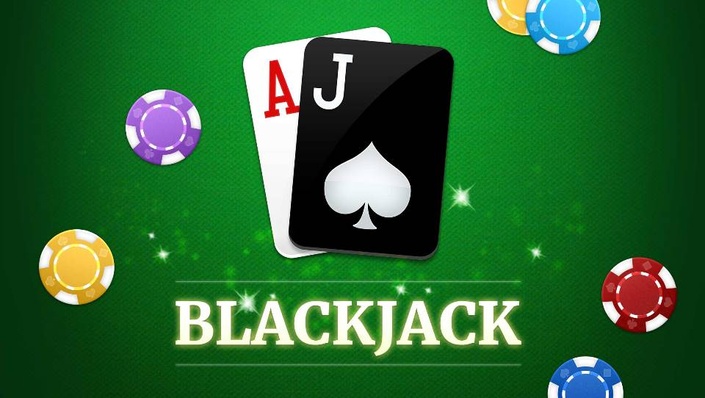 Learn 2D Game Development with Unity and C# Programming
Make a Blackjack game using Unity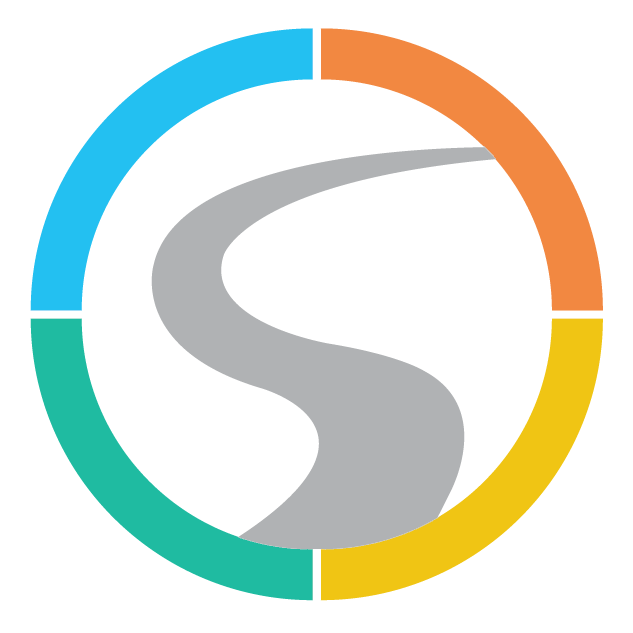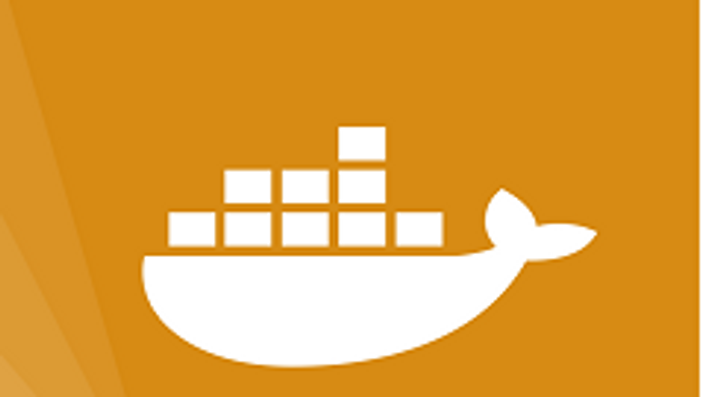 Scaling Docker for AWS
Ruby on Rails application on AWS.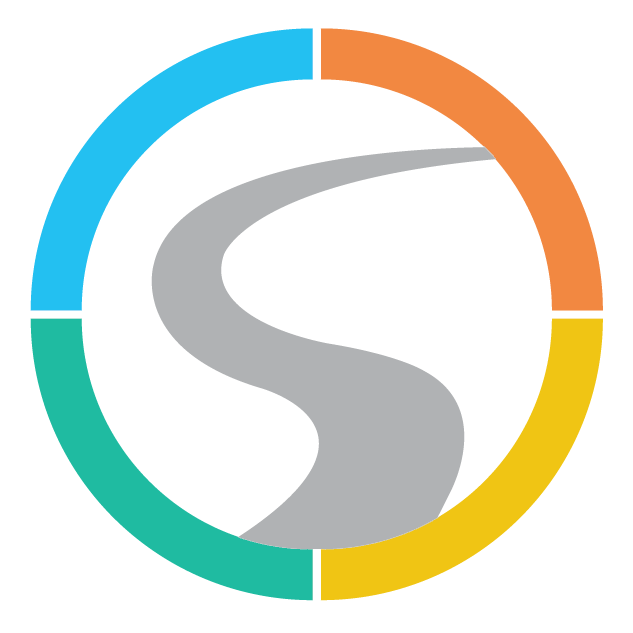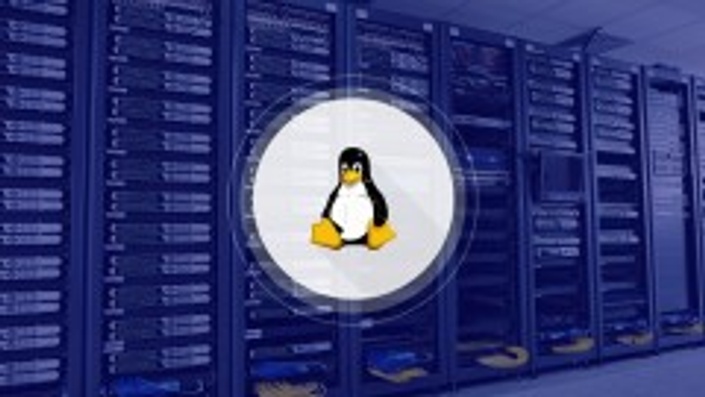 High Availability for the LAMP Stack
Linux, Apache, MySQL, & PHP Based Web Sites & Apps.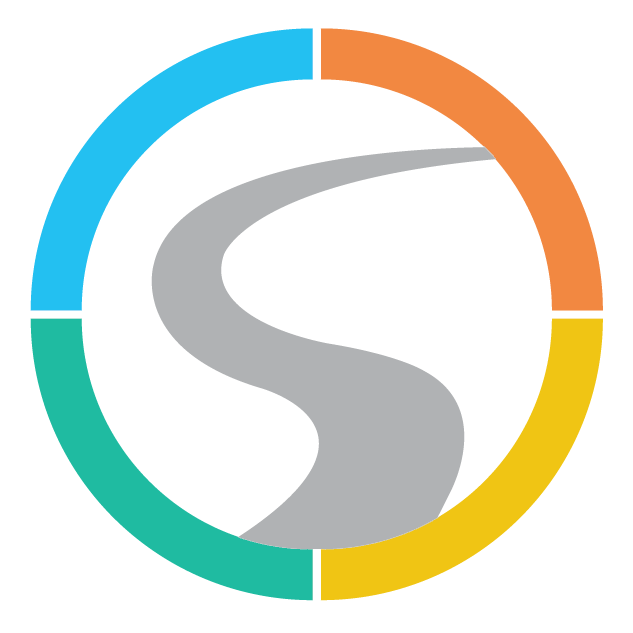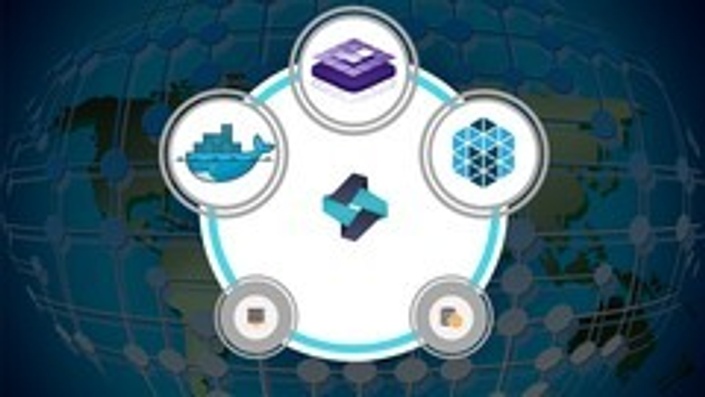 Docker, Apache Mesos & DCOS
Run and manage you own IaaS cloud datacenter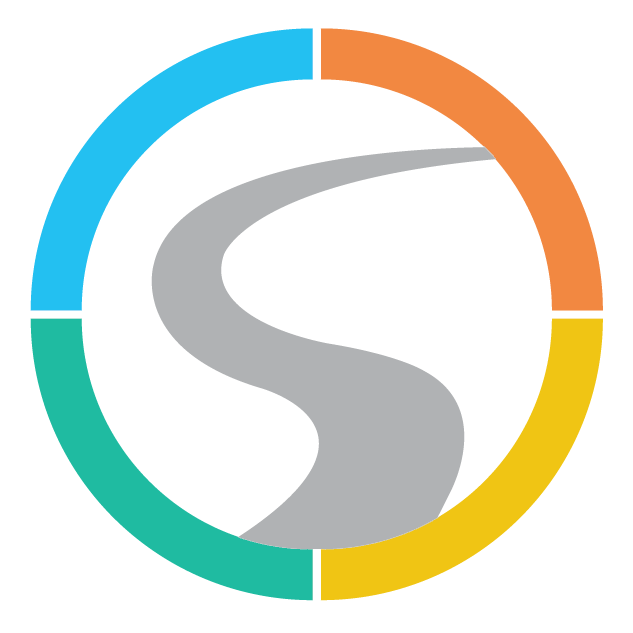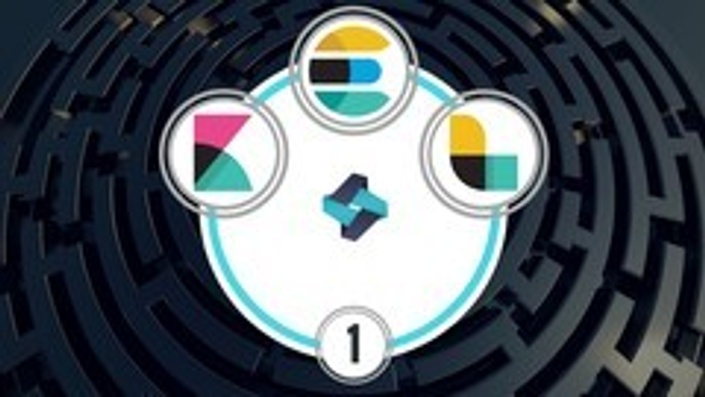 ElasticSearch, LogStash, Kibana (the ELK Stack) # 1
Learn all about Elastic search server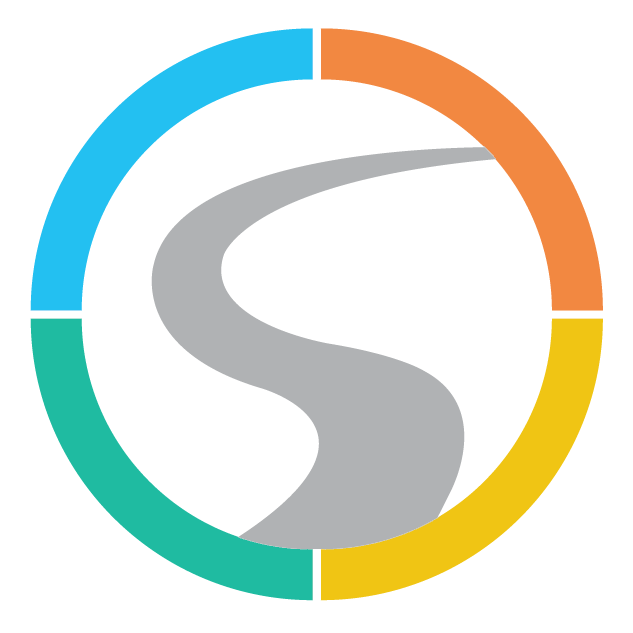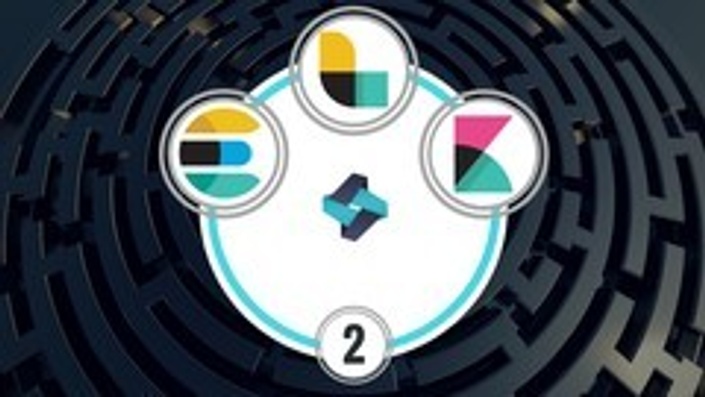 ElasticSearch, LogStash, Kibana (the ELK Stack) # 2
Learn all about LogStash data ingestion tool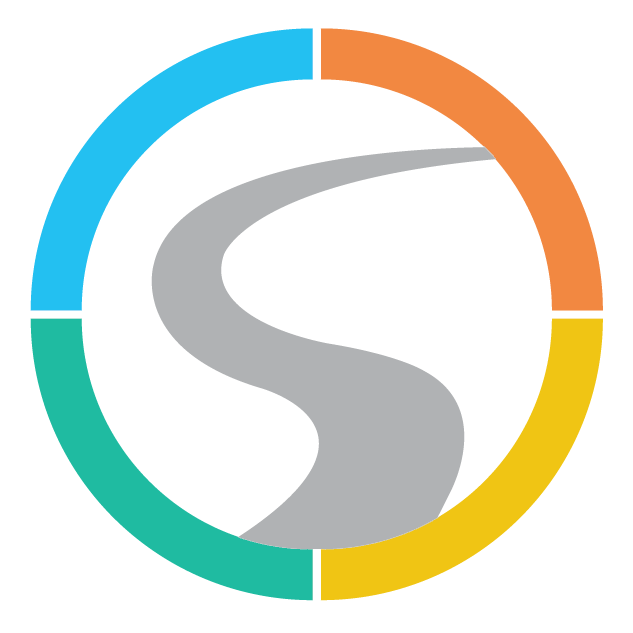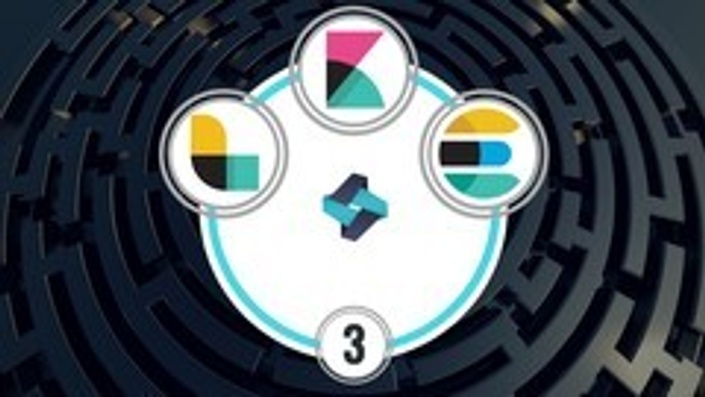 ElasticSearch, LogStash, Kibana (the ELK Stack) # 3
Learn all about Kibana visualization tool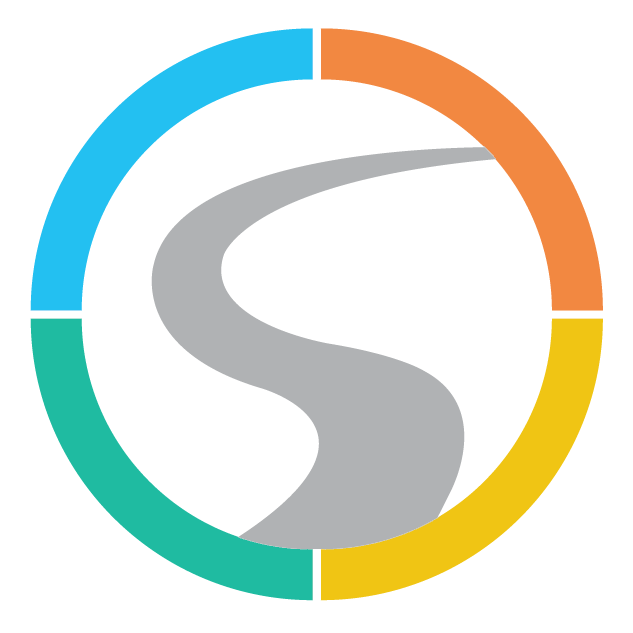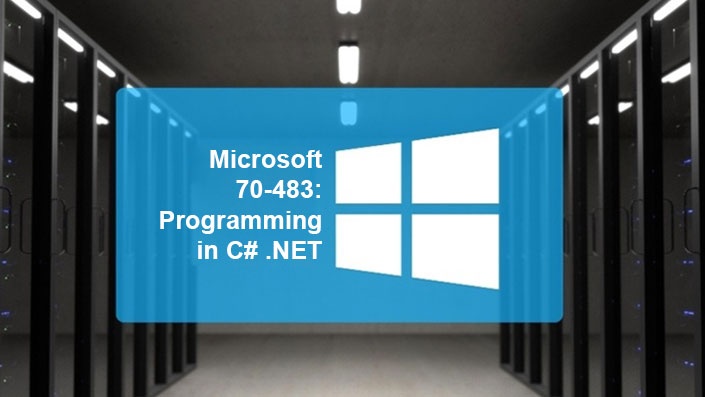 Microsoft 70-483: Programming in C# .NET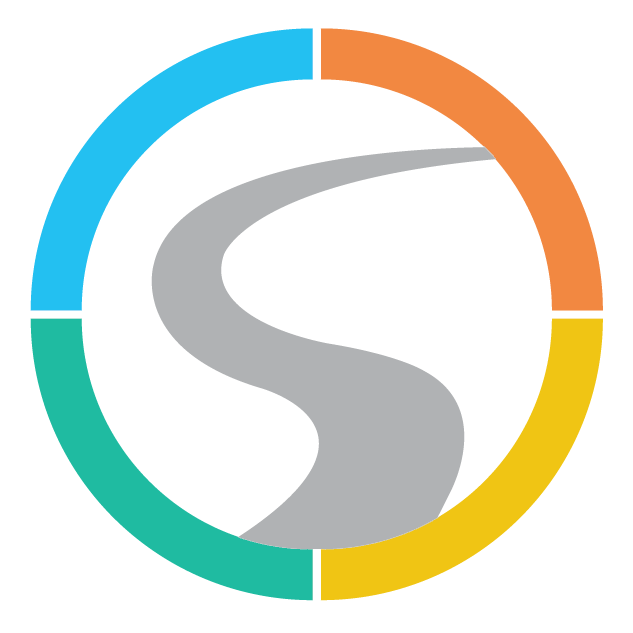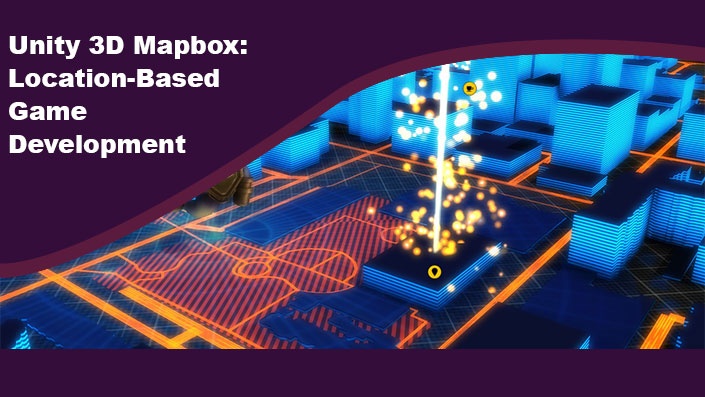 Unity 3D Mapbox: Location-Based Game Development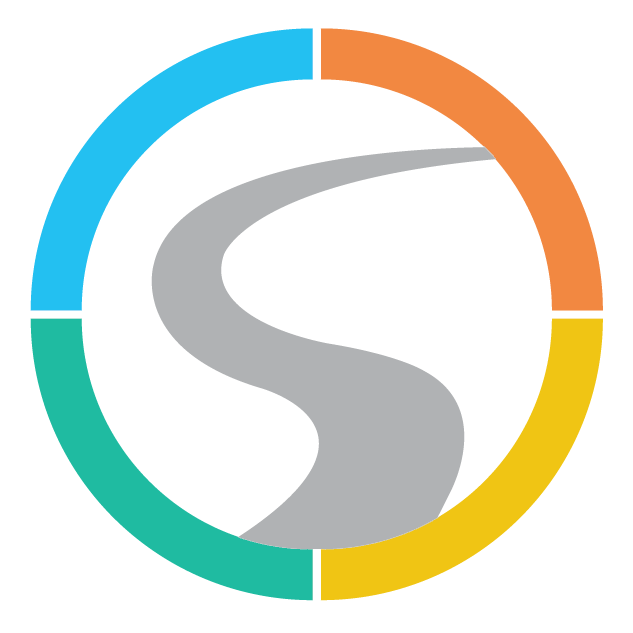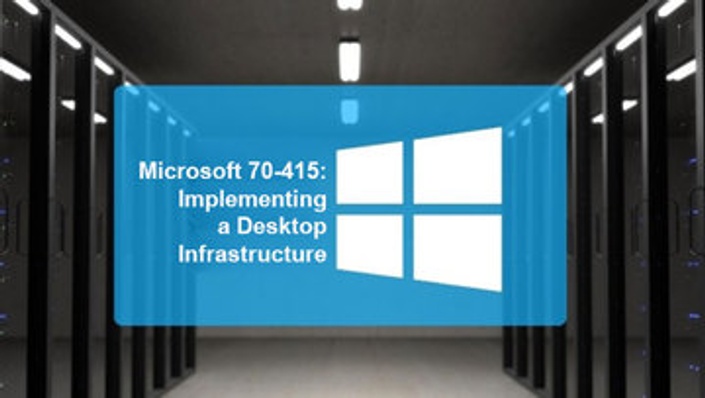 Microsoft 70-415: Implementing a Desktop Infrastructure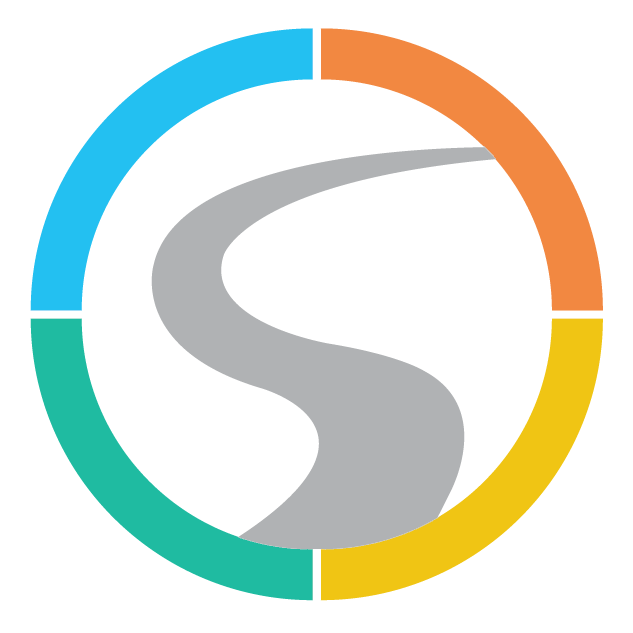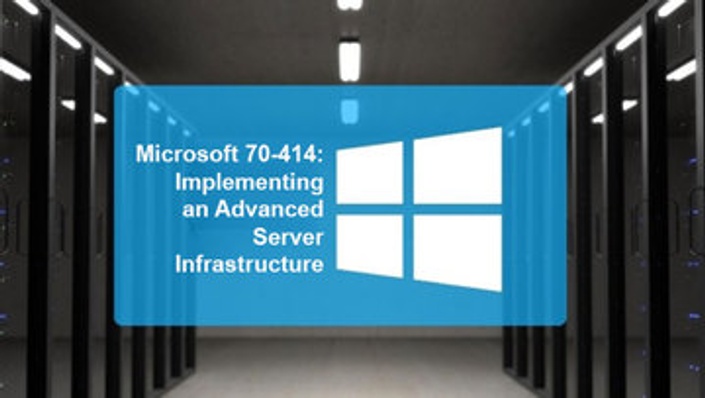 Microsoft 70-414: Implementing an Advanced Server Infrastructure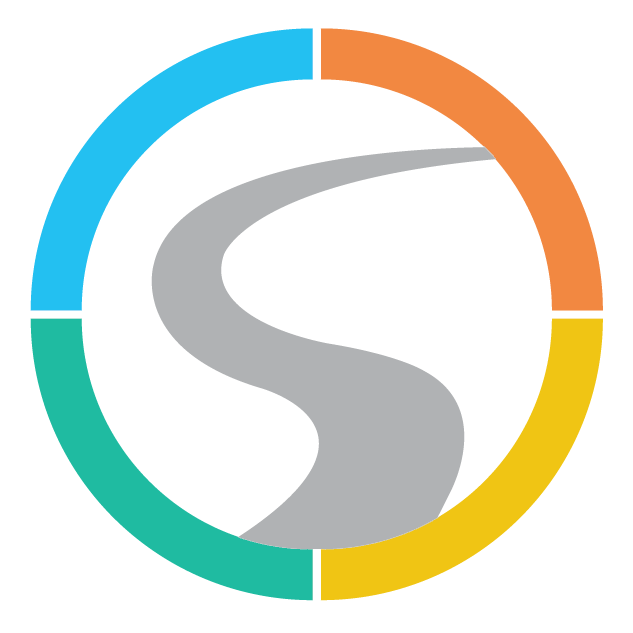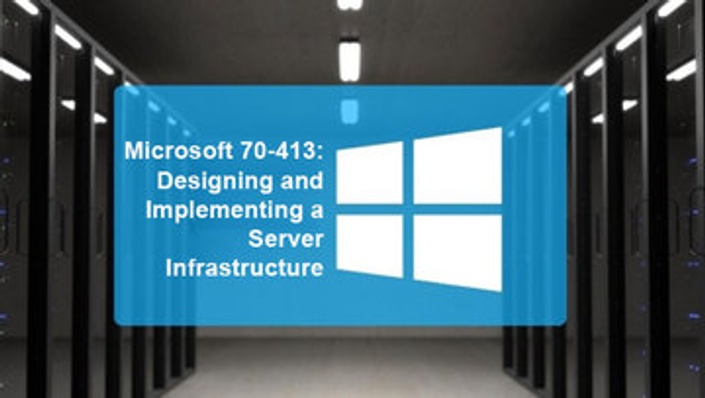 Microsoft 70-413: Designing and Implementing a Server Infrastructure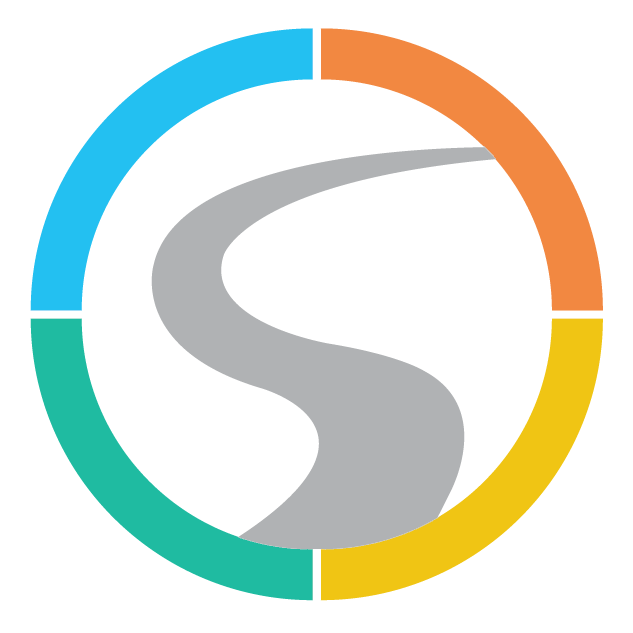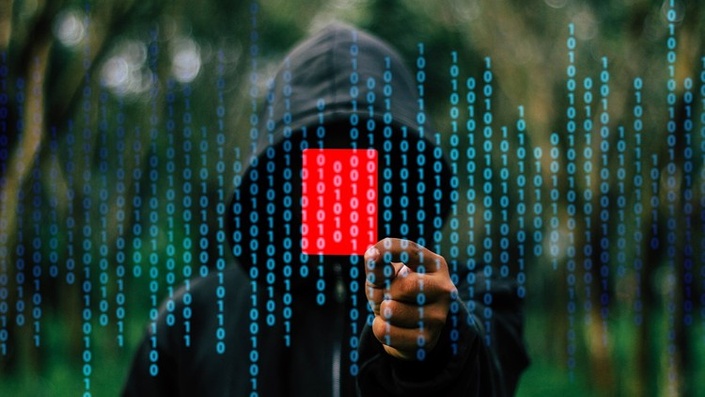 Introduction to Ethical Hacking
Certified Ethical Hacking Introduction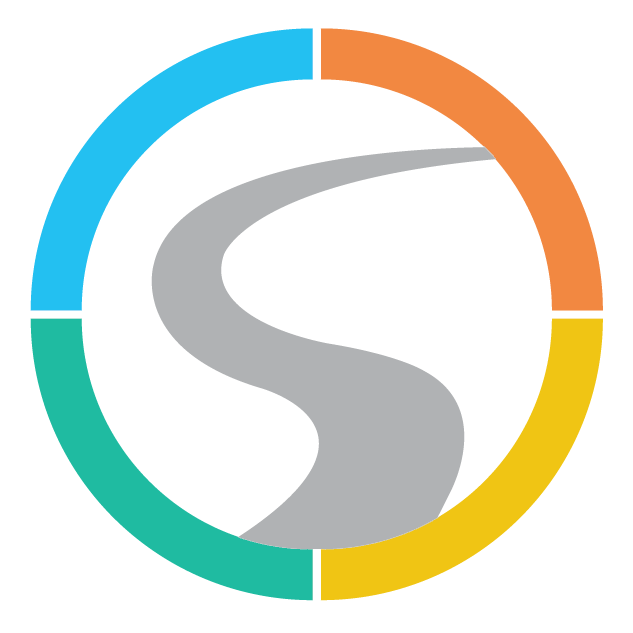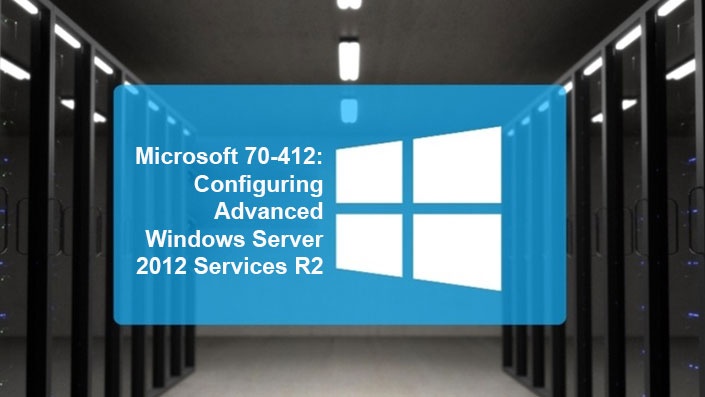 Microsoft 70-412: Configuring Advanced Windows Server 2012 Services R2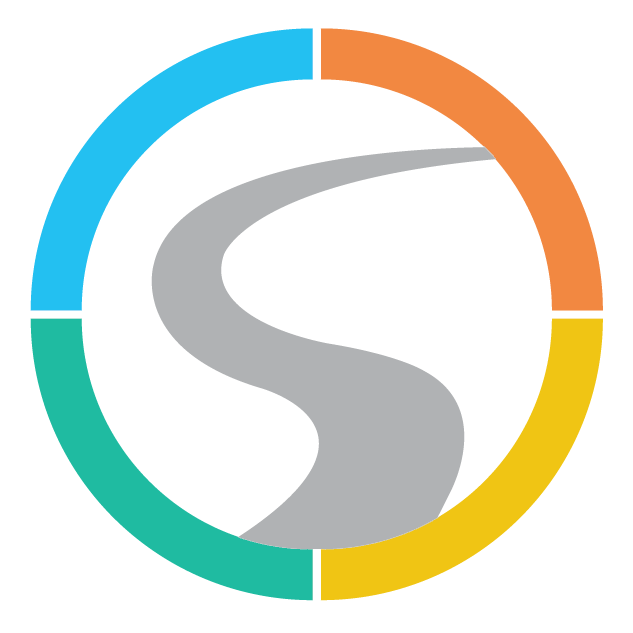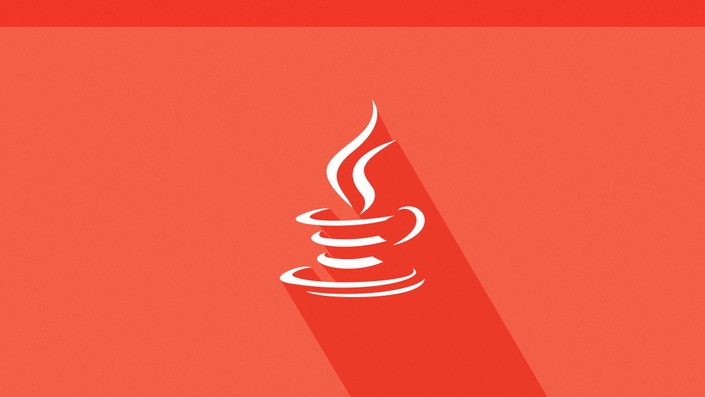 Mastering Java Swing
Java's GUI development framework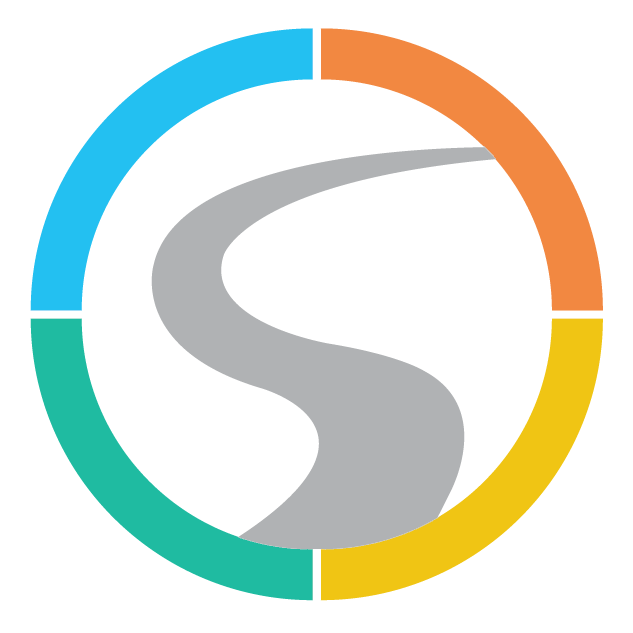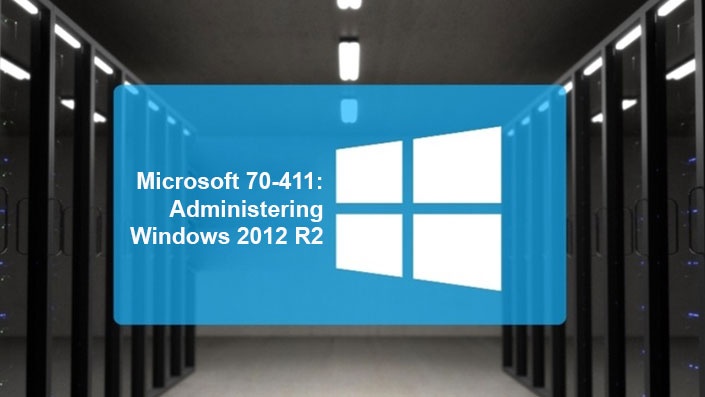 Microsoft 70-411: Administering Windows 2012 R2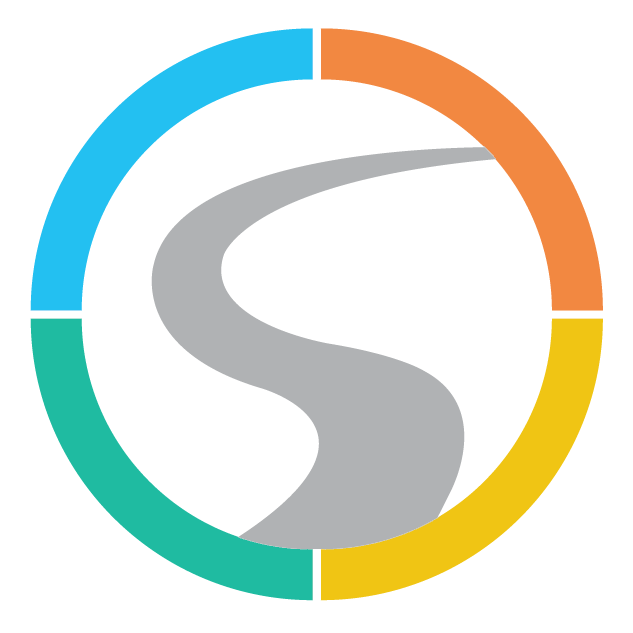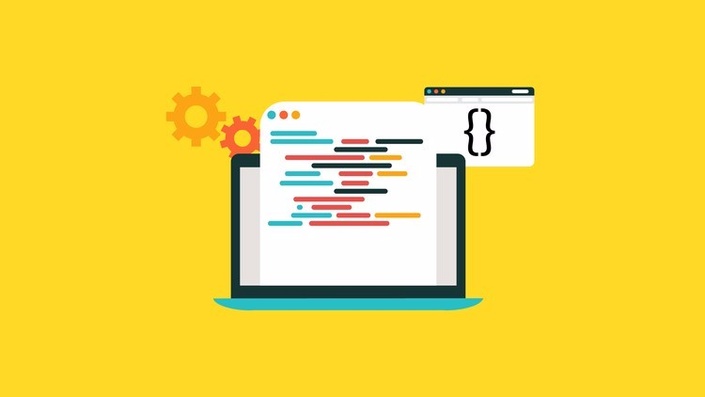 JavaScript Best Practices
Be your best JavaScript developer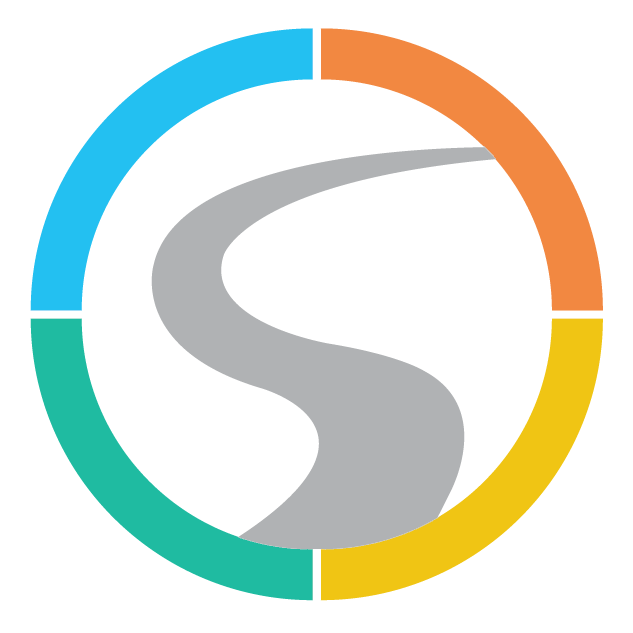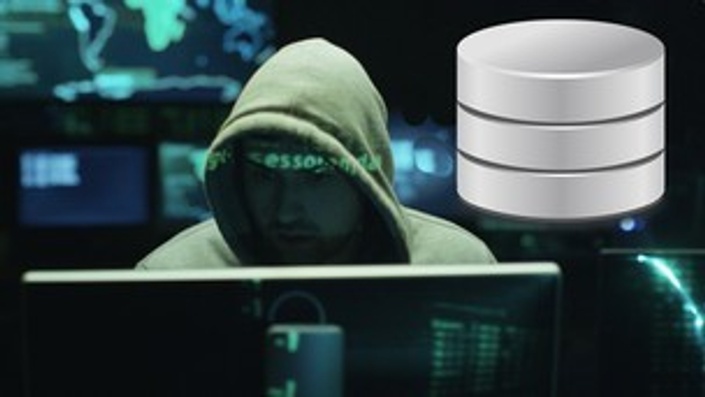 Digital Forensics for Cyber Professionals
Open source tools, Windows and Linux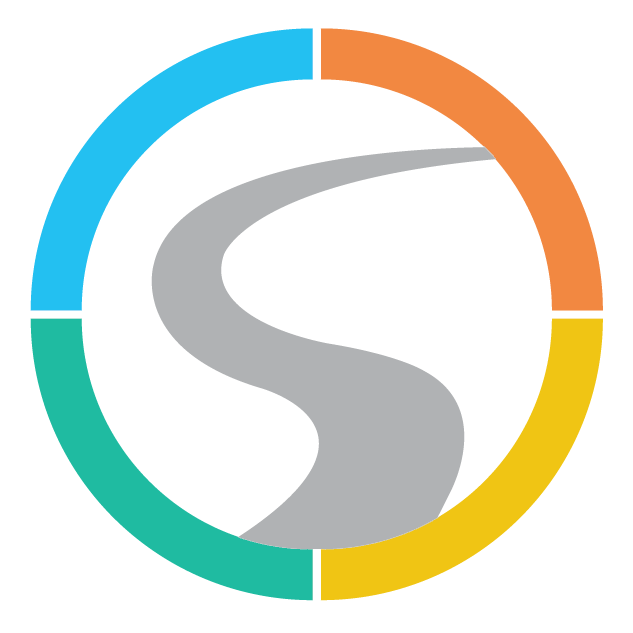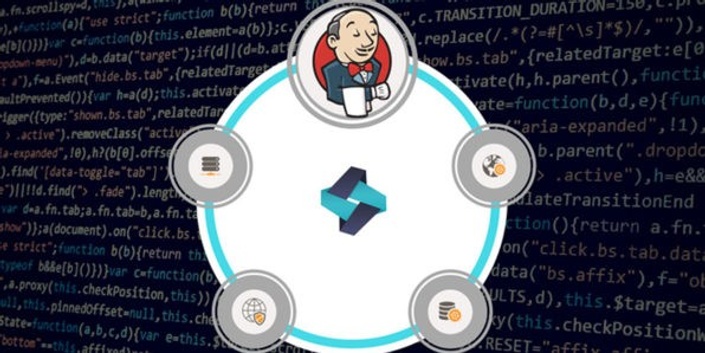 DevOps: CI/CD with Jenkins pipelines, Maven, Gradle
Build continuous integration, delivery and DevOps pipelines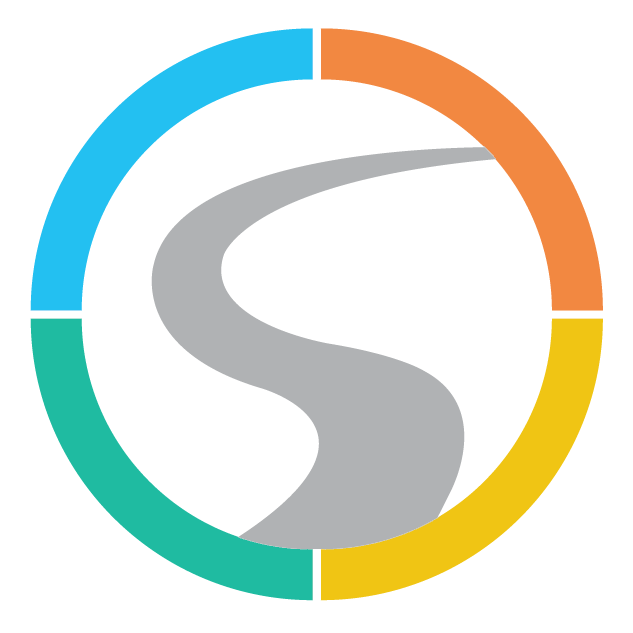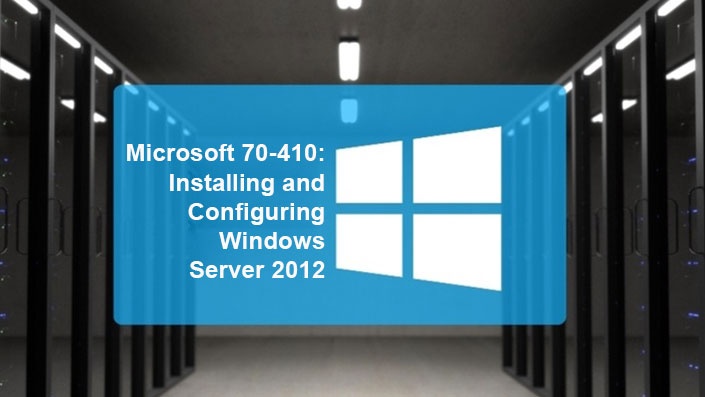 Microsoft 70-410: Installing and Configuring Windows Server 2012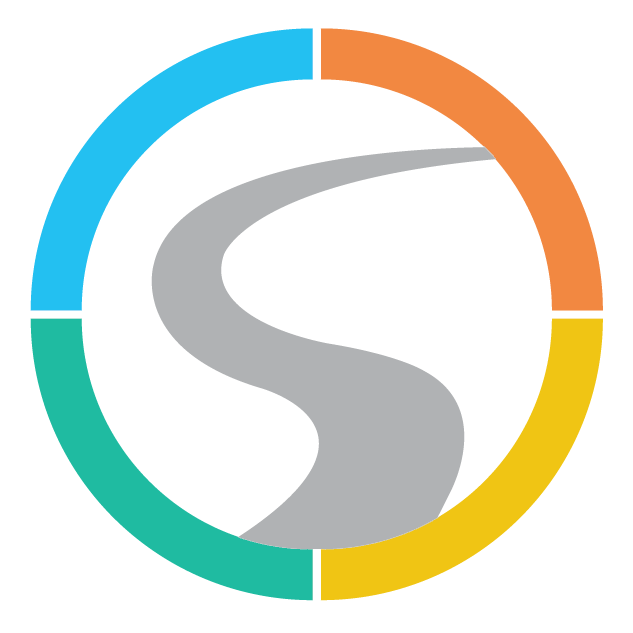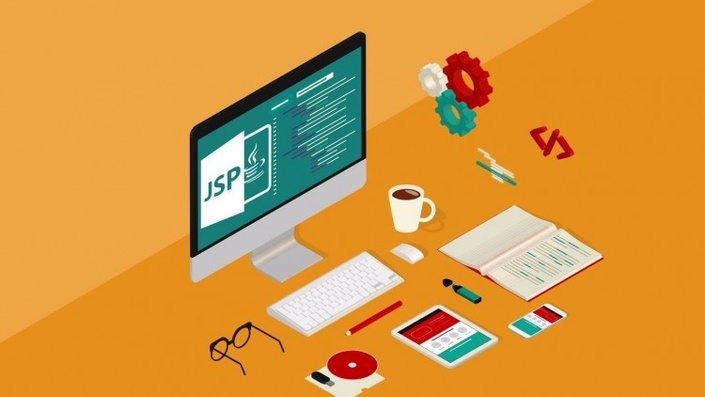 Java Web Technologies
Java Enterprise Edition with Glassfish Server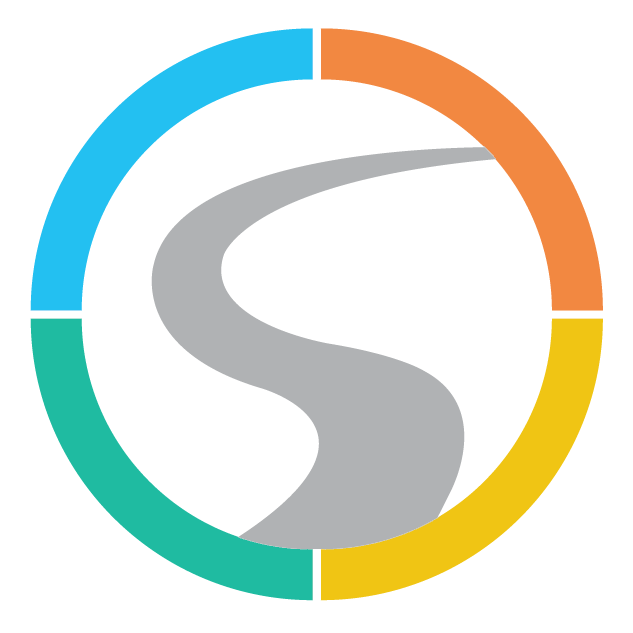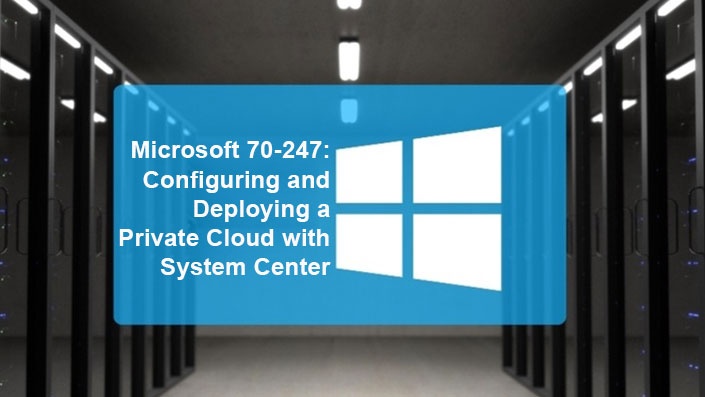 Microsoft 70-247: Configuring and Deploying a Private Cloud with System Center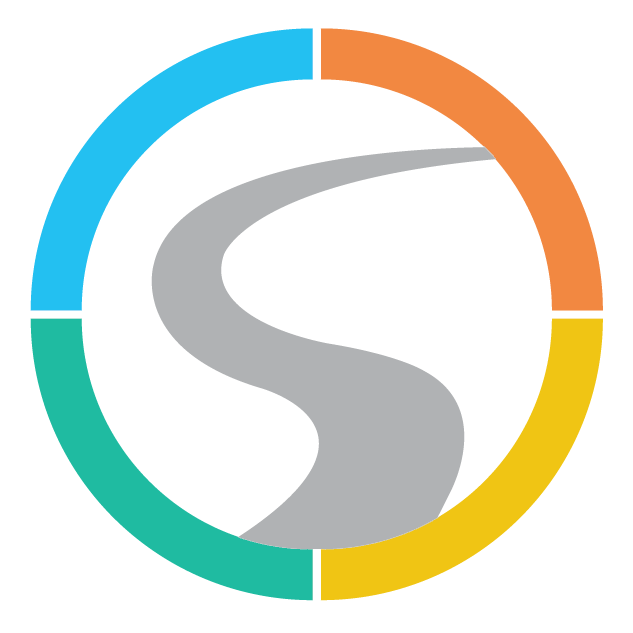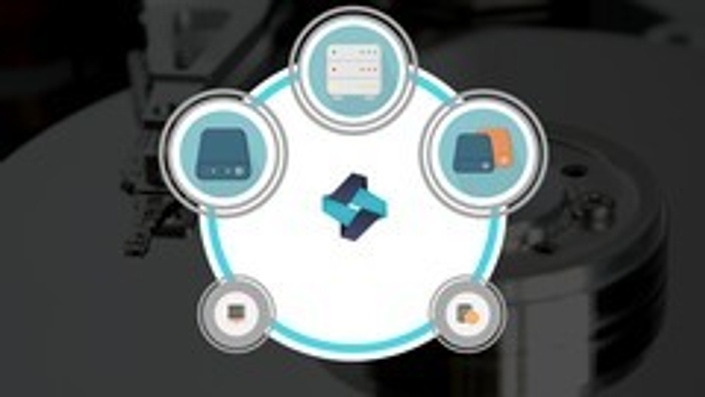 Amazon Web Services: Storage, S3 and CloudFront
Storage and CDN services in Amazon cloud - AWS S3, EBS, EFS, CloudFront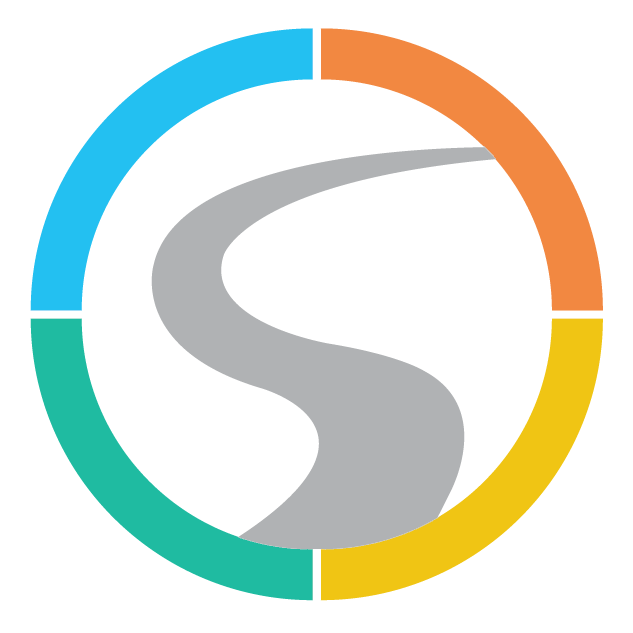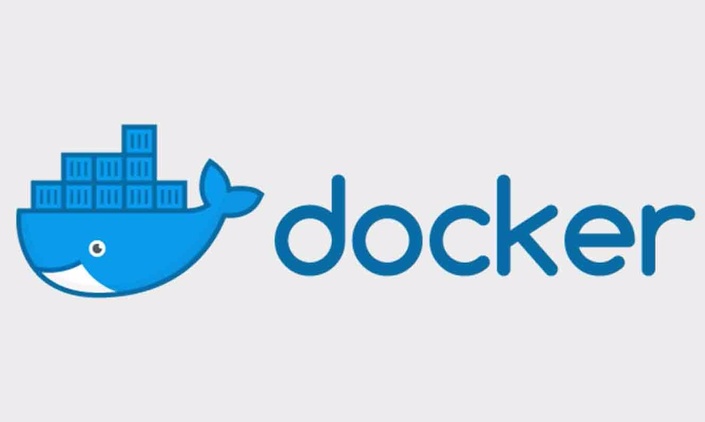 Docker for DevOps
Application development and life cycle management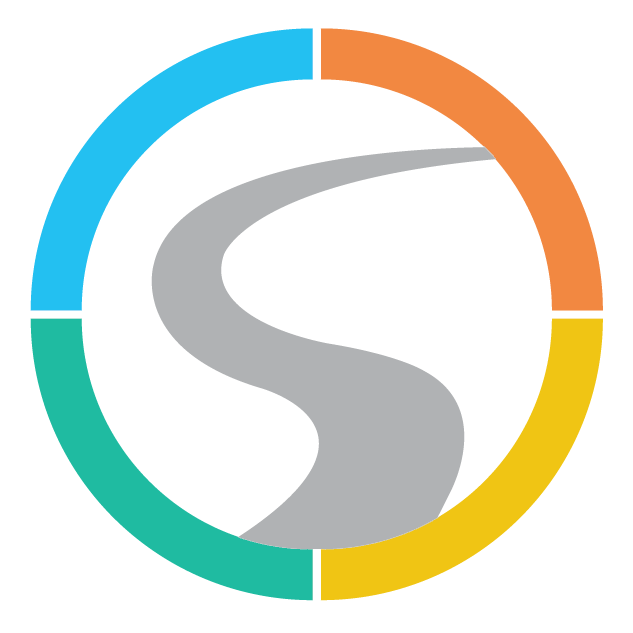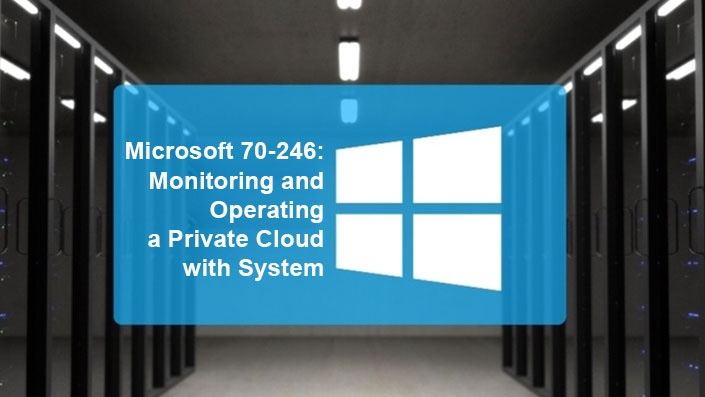 Microsoft 70-246: Monitoring and Operating a Private Cloud with System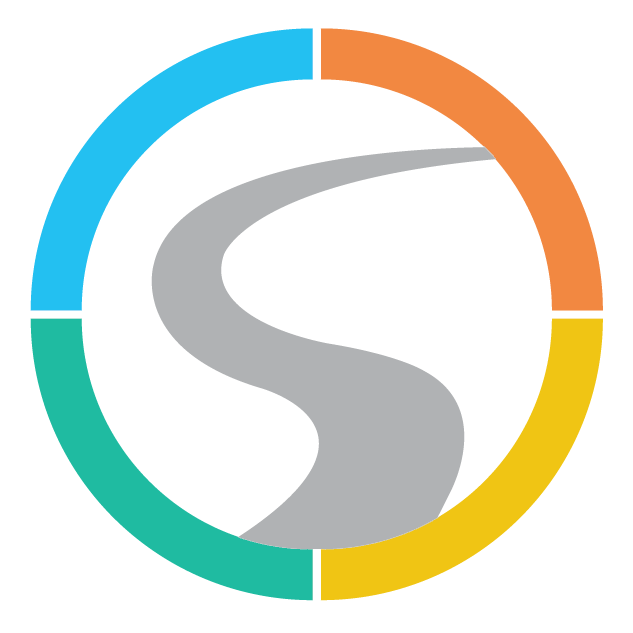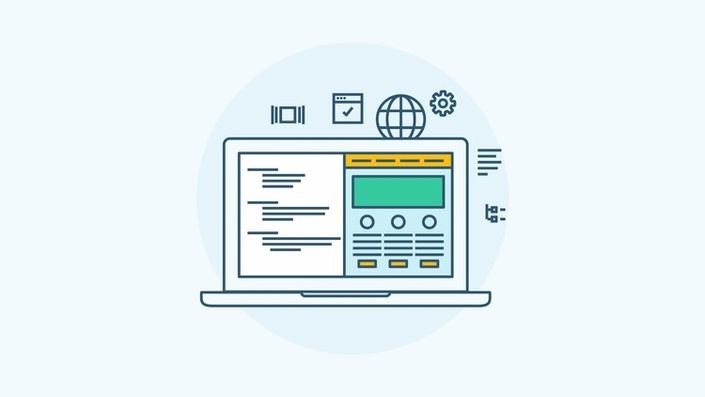 Introduction to Kubernetes using Docker
Build projects on Google Cloud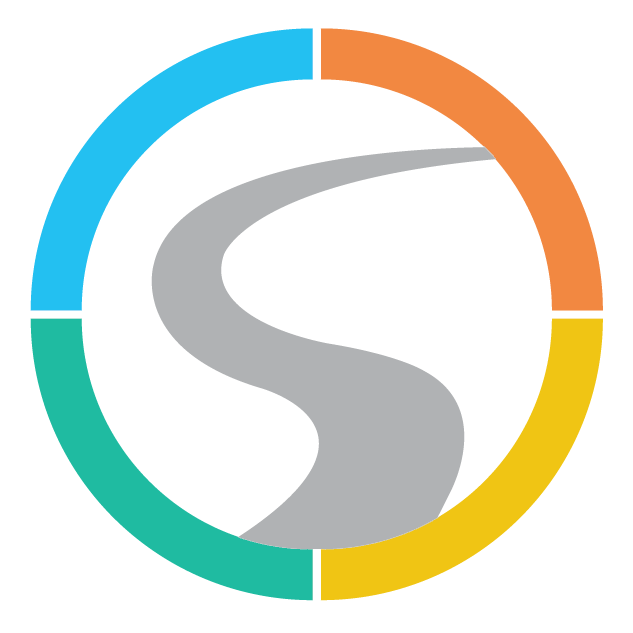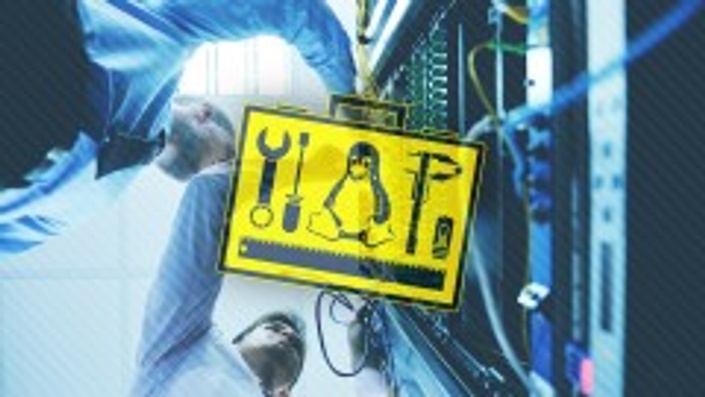 Learn Linux Administration and Supercharge Your Career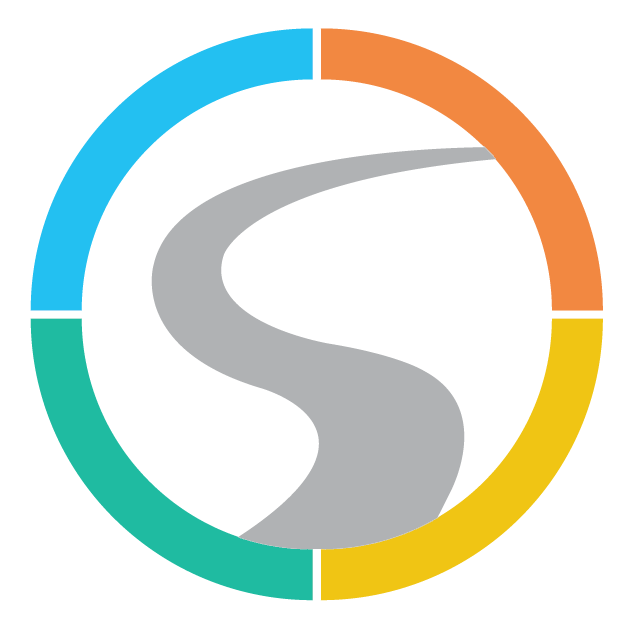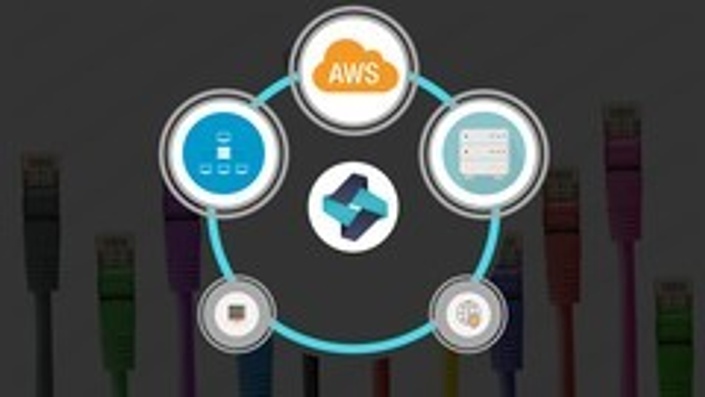 Amazon Web Services: Networking & Virtual Private Cloud
Core networking components of AWS cloud.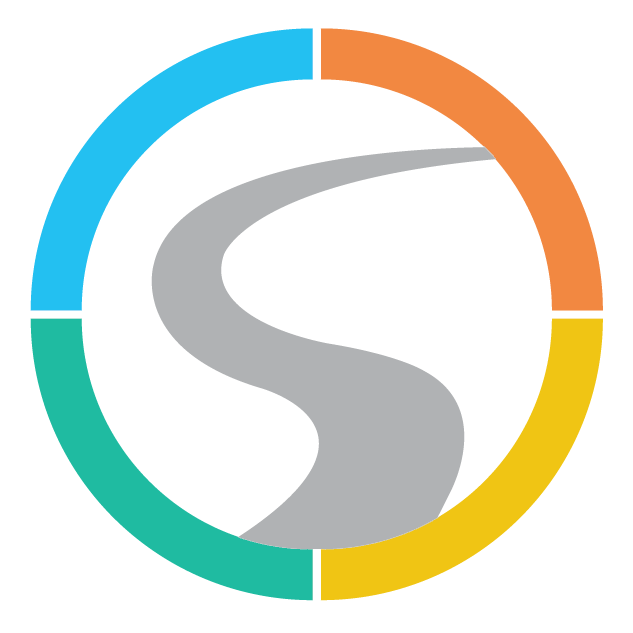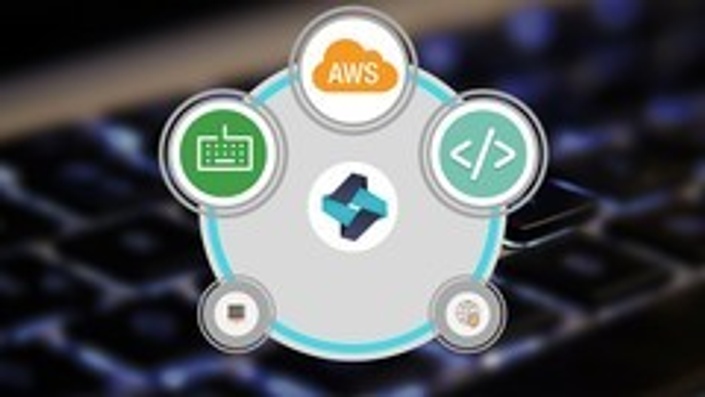 DevOps with AWS Command Line Interface
Automating AWS cloud services with CLI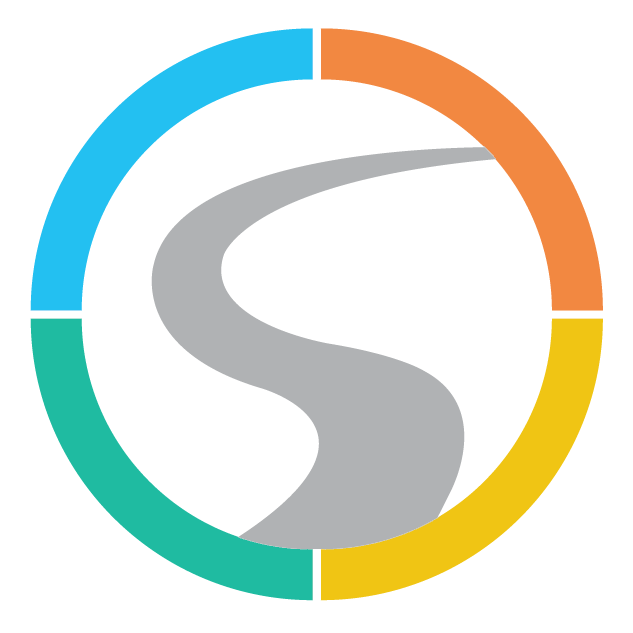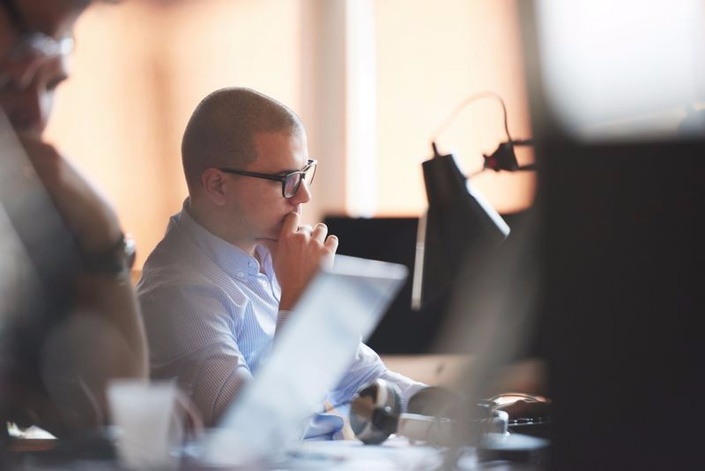 AngularJS For ASP.NET MVC Developers
Client side Angular working with .NET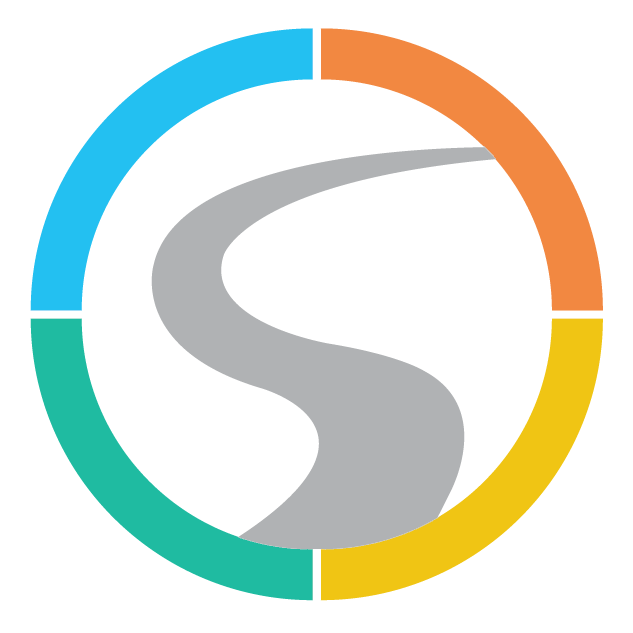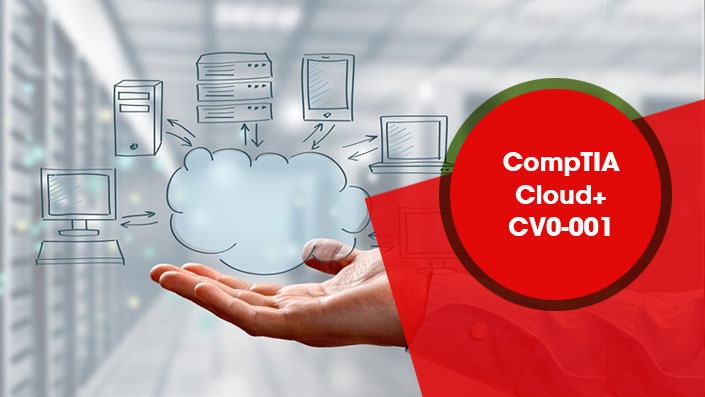 CompTIA Cloud+ CV0-001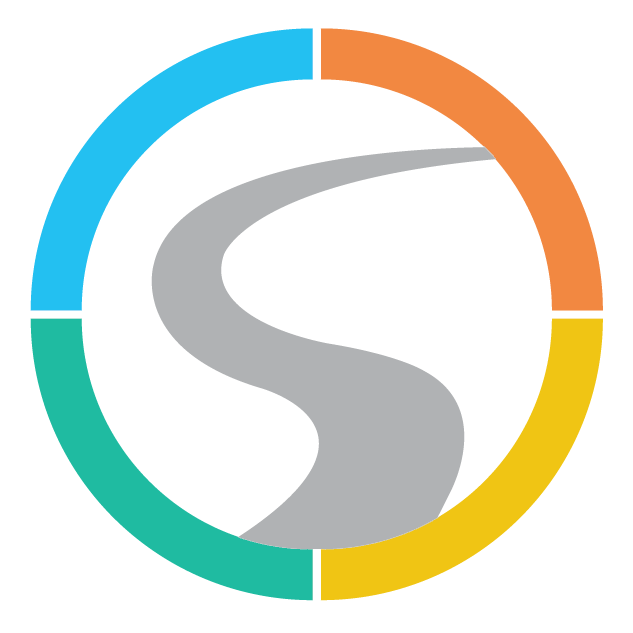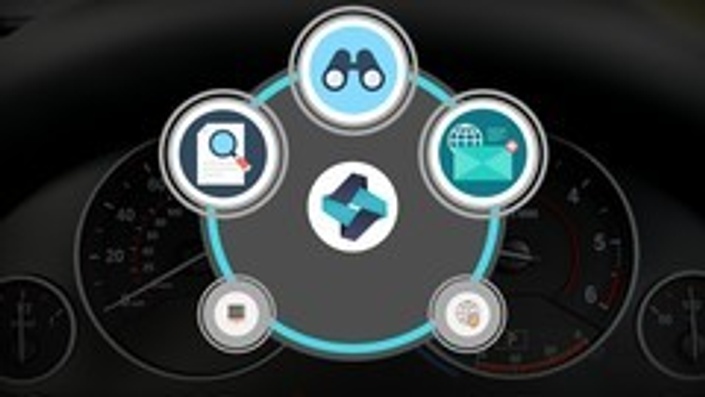 AWS: Monitoring & DevOps with CloudWatch
Master Monitoring and Alerting Services in Amazon Cloud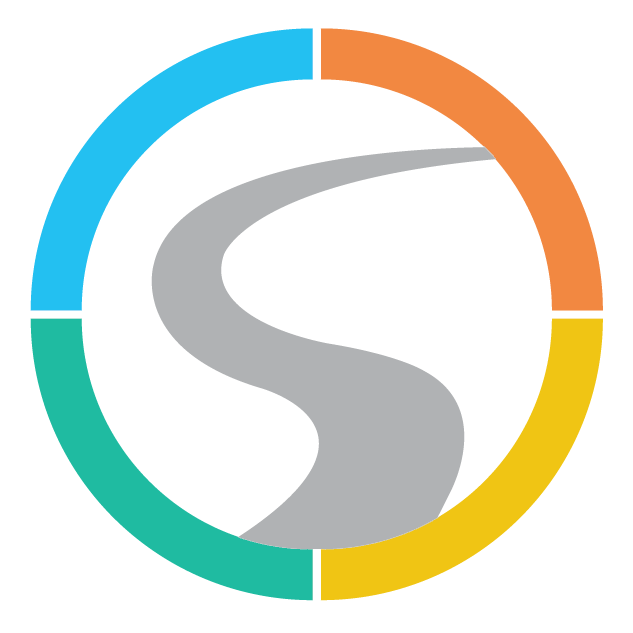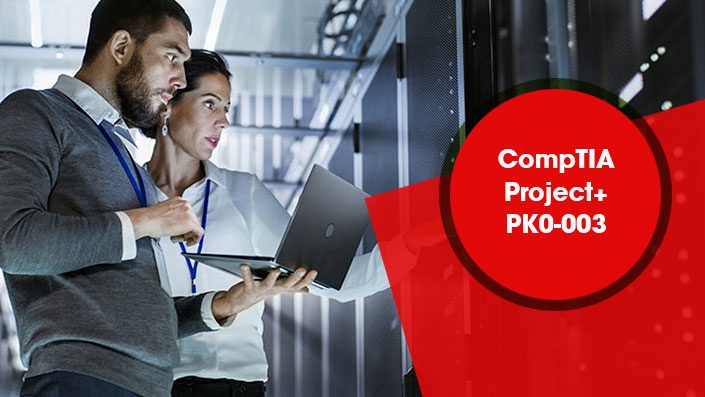 CompTIA Project+ PK0-003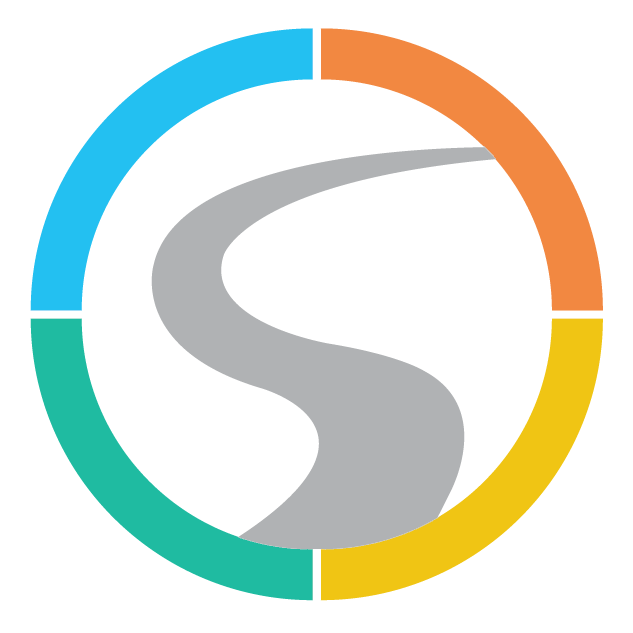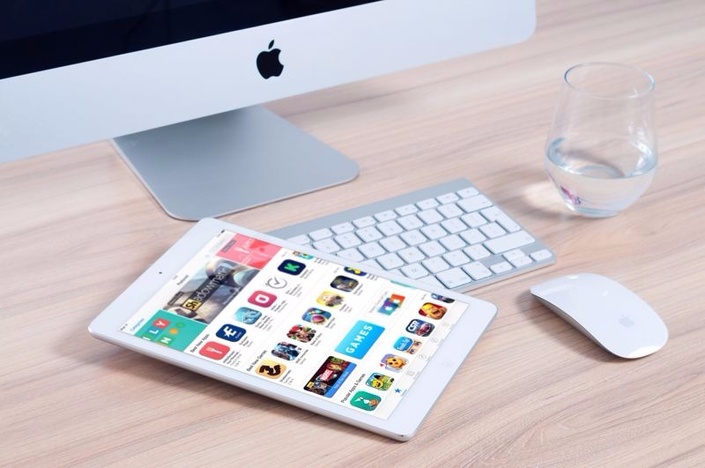 Learn Swift TableViews By Building An iOS App
A Foundational iOS Skill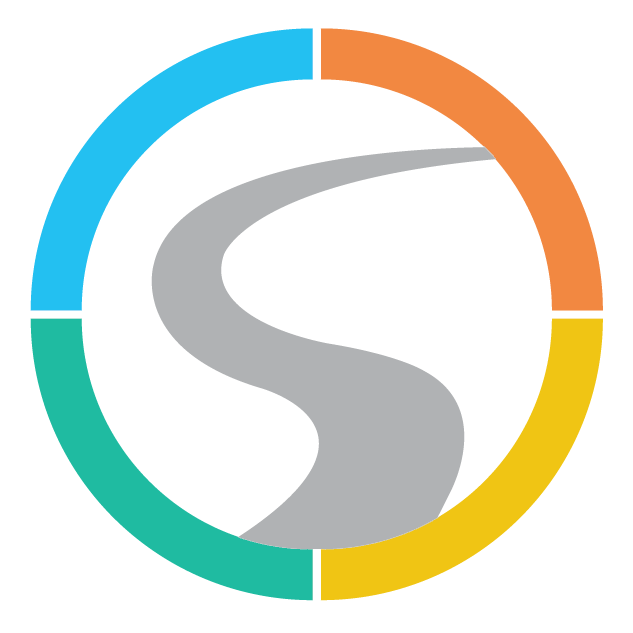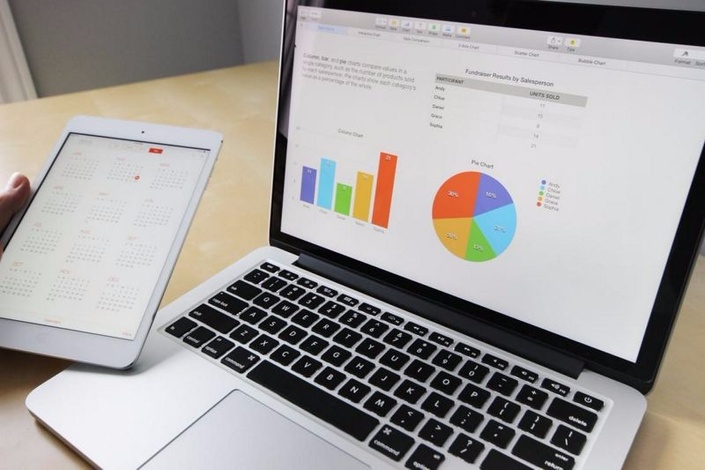 Excel Productivity
Work faster and smarter in Excel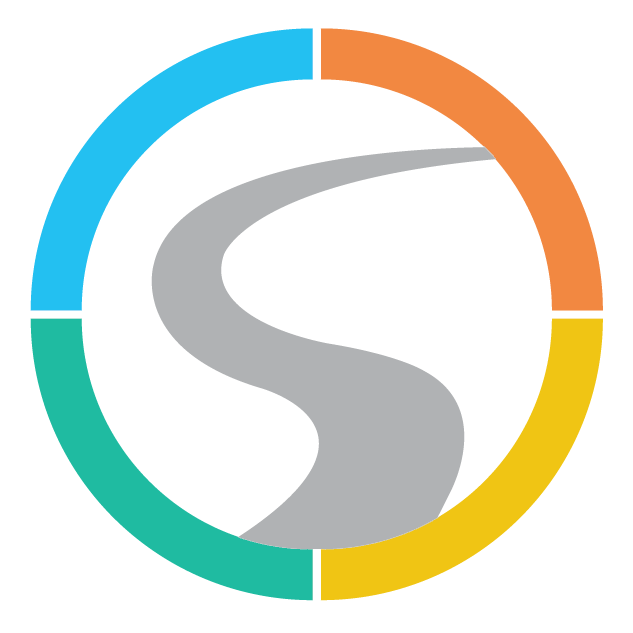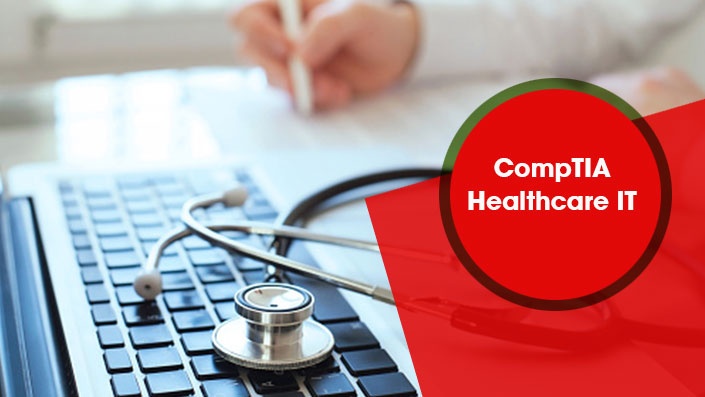 CompTIA Healthcare IT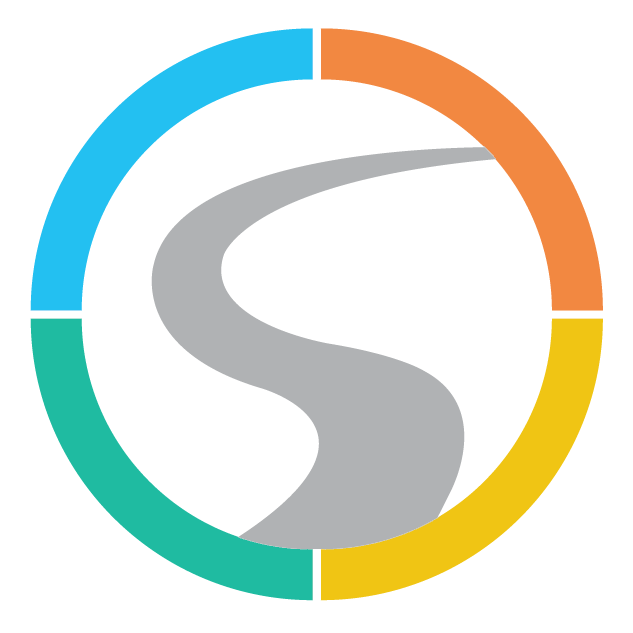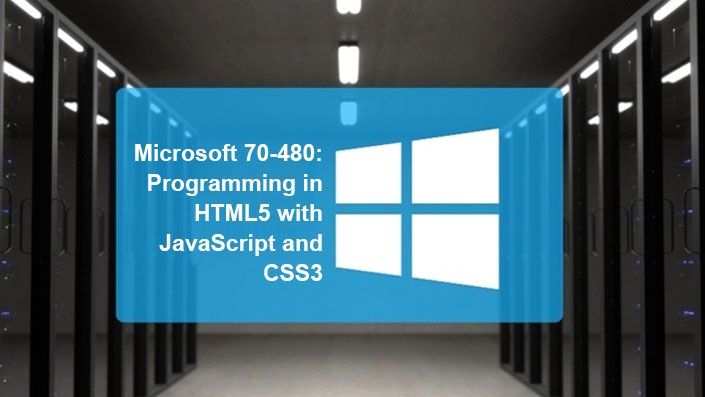 Microsoft 70-480: Programming in HTML5 with JavaScript and CSS3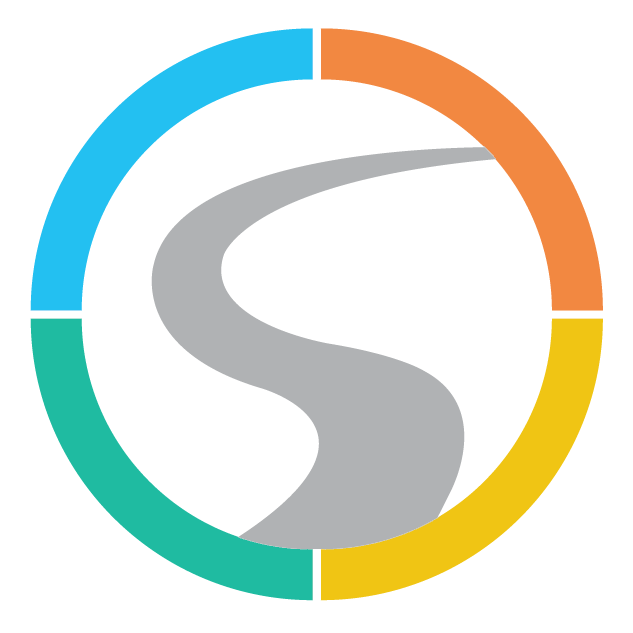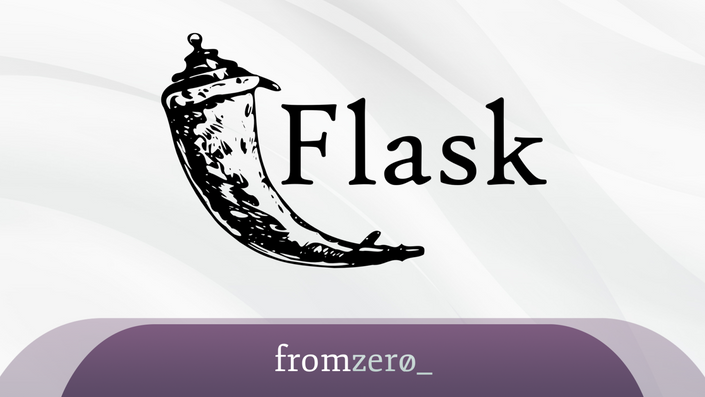 From Zero to Flask: The Professional Way
Develop back end web apps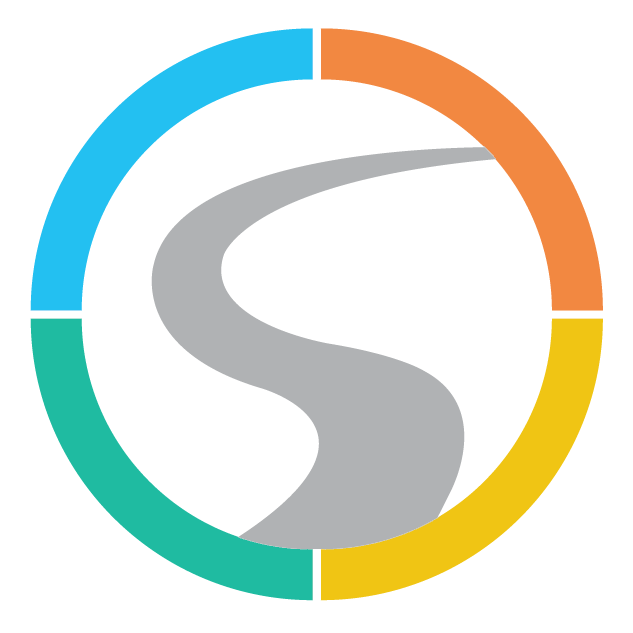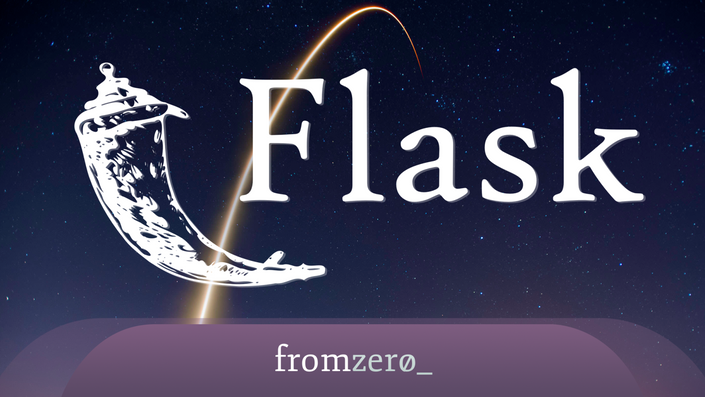 Advanced Scalable Python Web Development Using Flask
Build a real app using Flask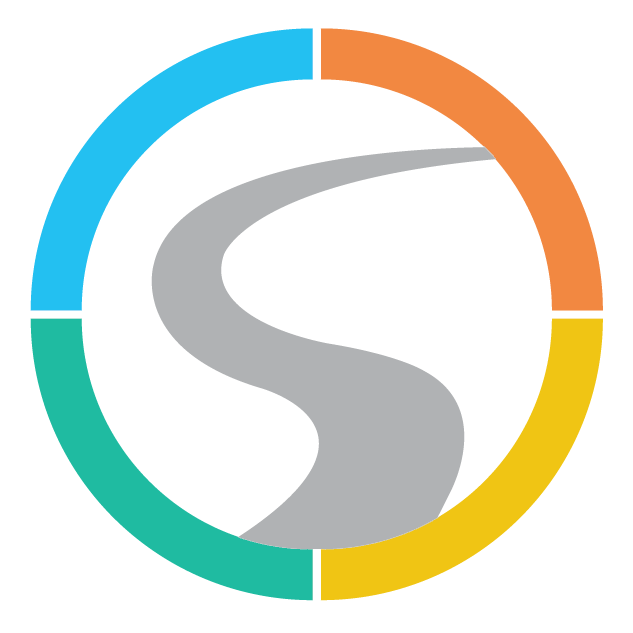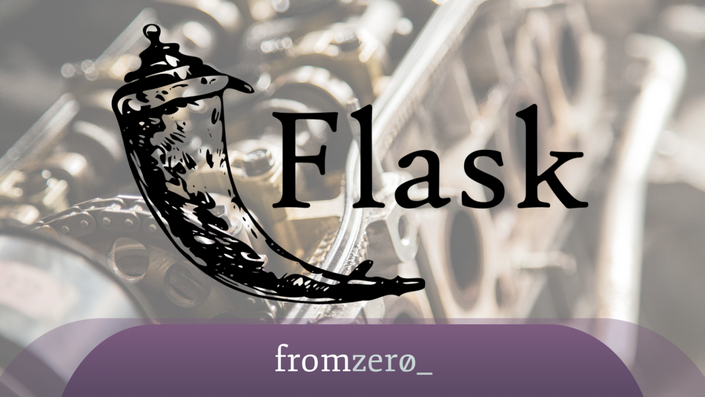 Professional RESTful API Design using Python Flask
Best practice API architecture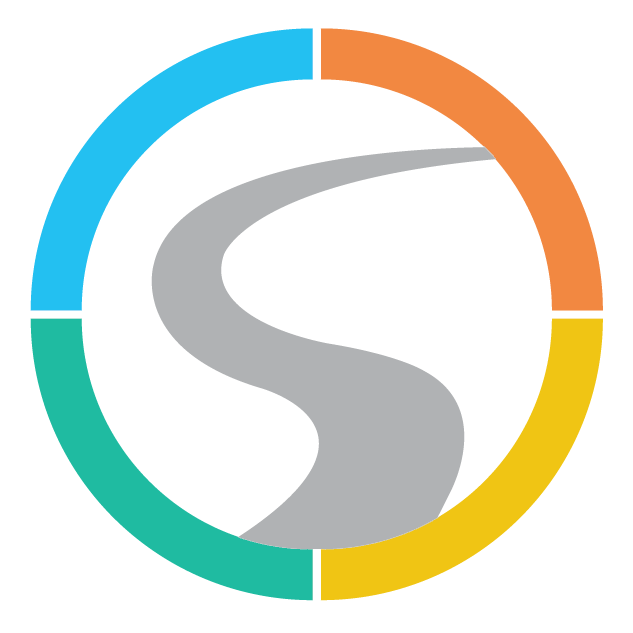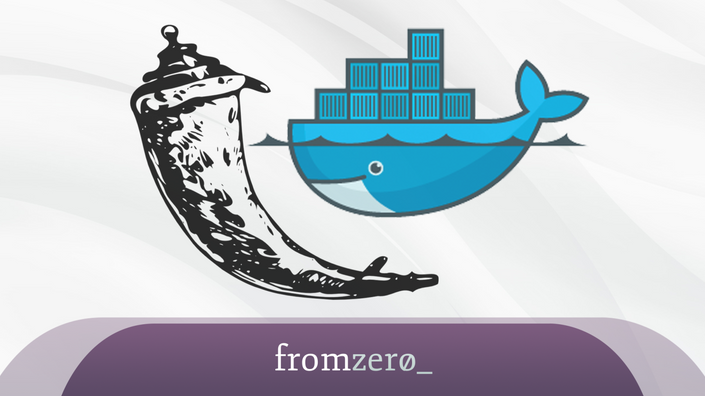 Essential Docker for Python Flask Development
Best practice API architecture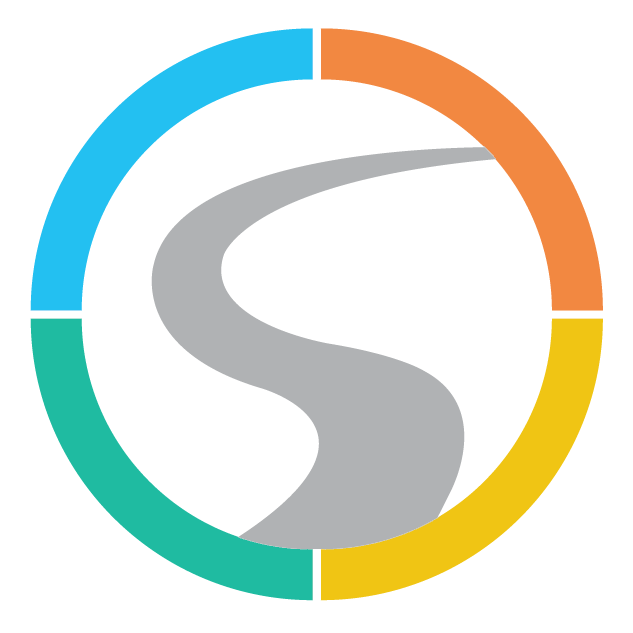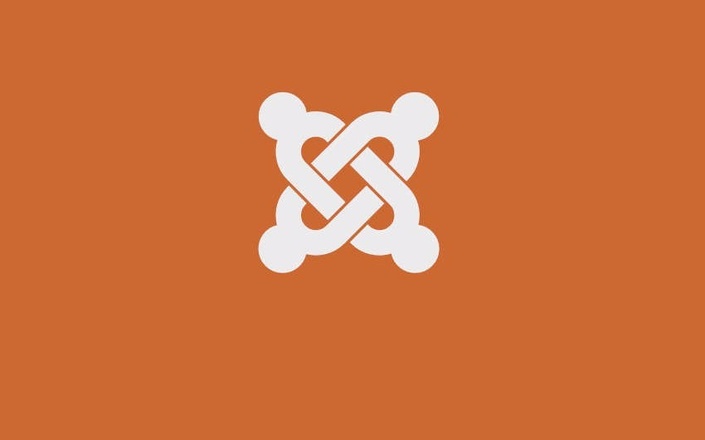 Joomla for Beginners - Build a website with CMS
Build, run, maintain your own website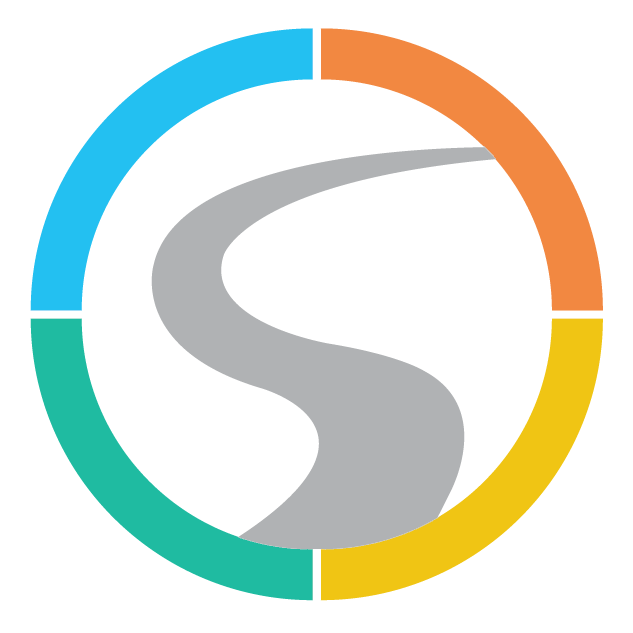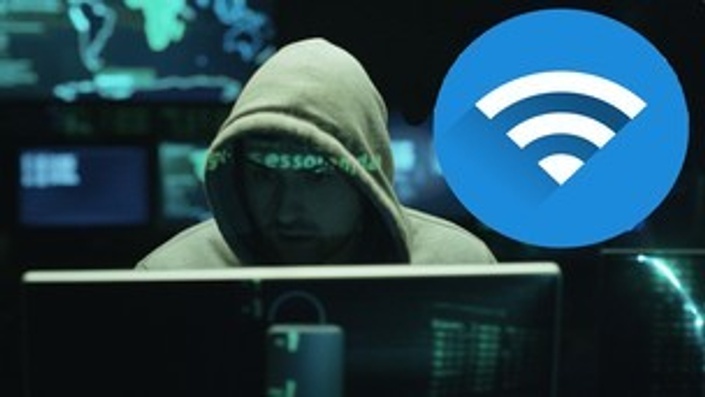 Wireless Hacking for Cyber Professionals
Understand and prevent advanced wireless attacks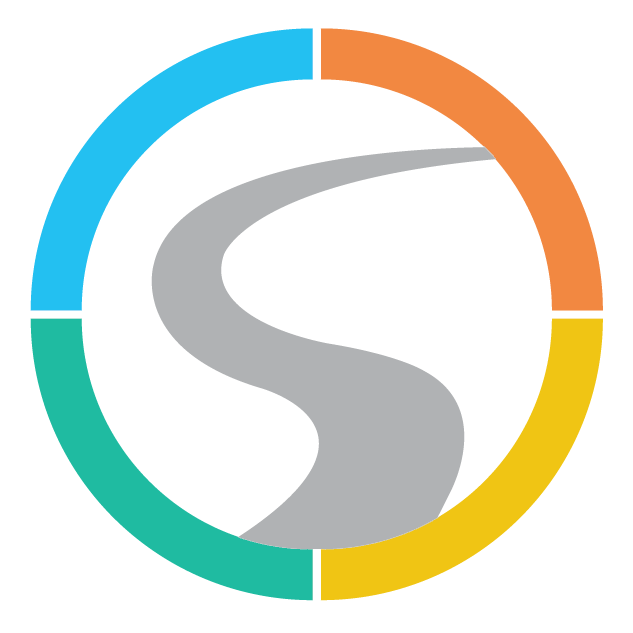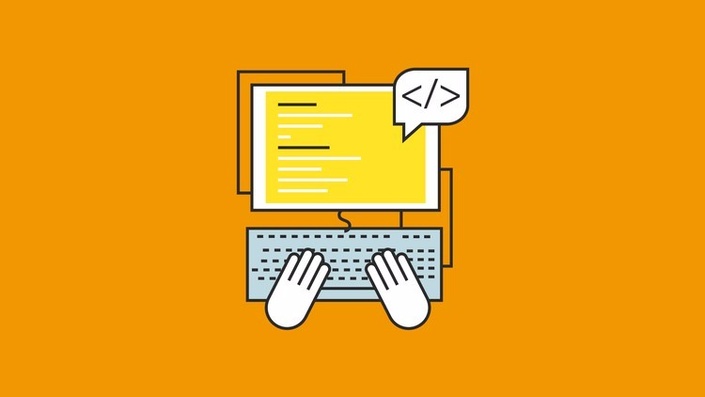 Javascript Debugging Crash Course
Use the best tools for efficient coding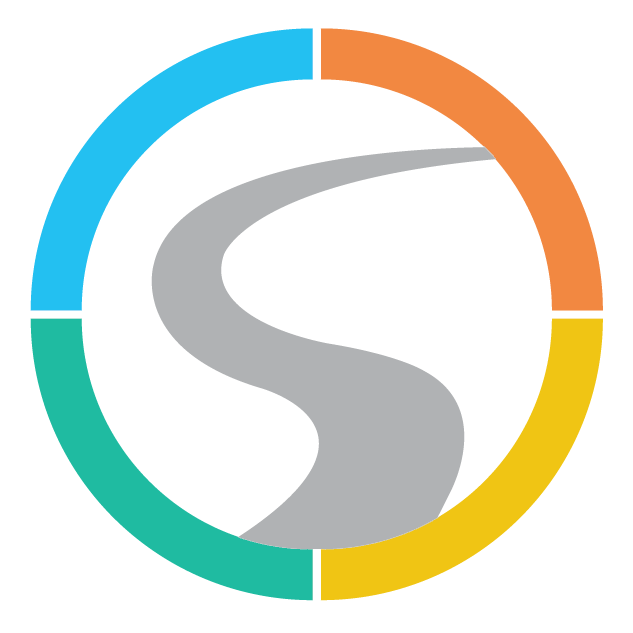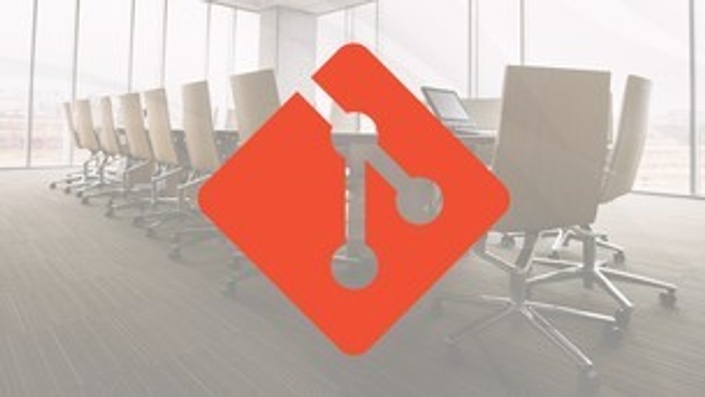 Essential Git - All You Need to Know to Use Git Effectively
Master the popular source control system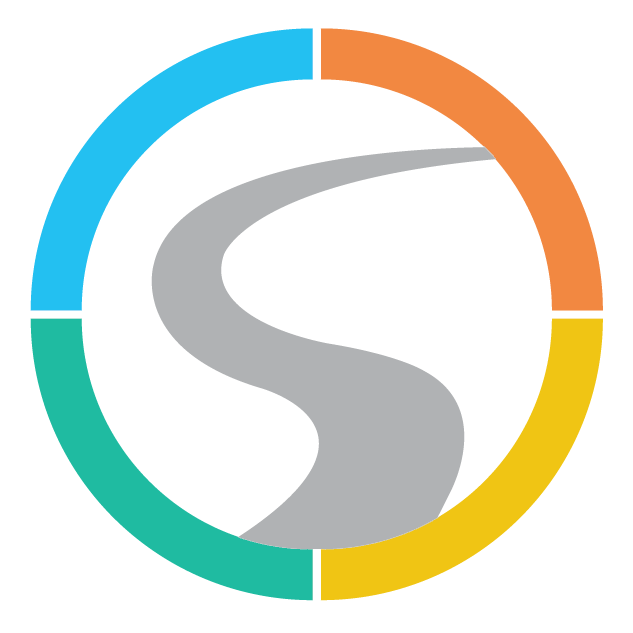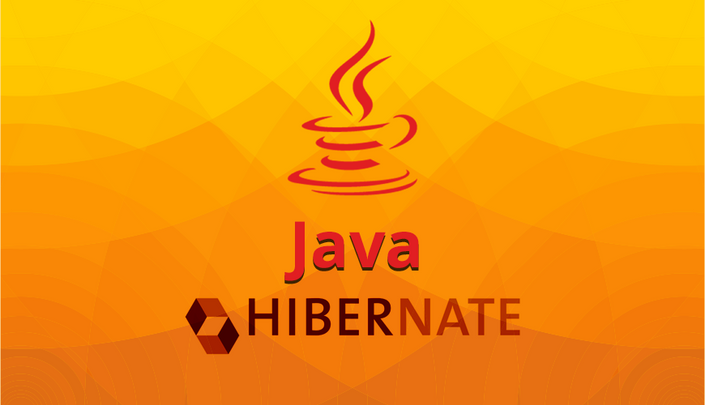 Hibernate Object/Relational Mapping (ORM)
Master Java's Hibernate tool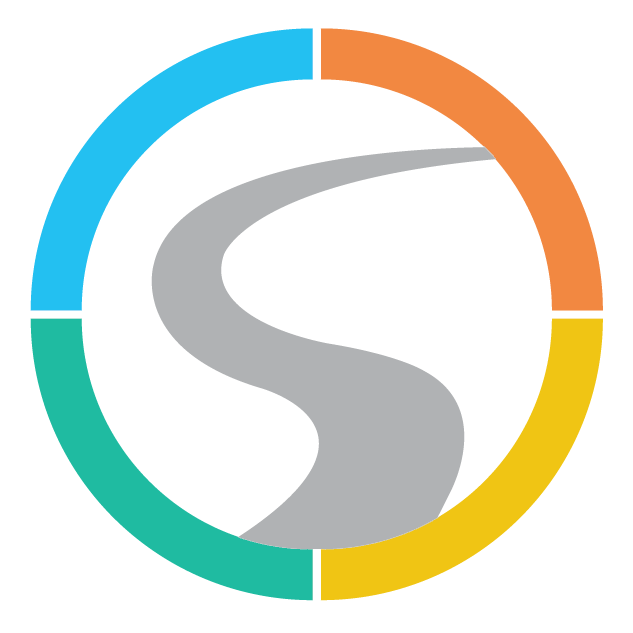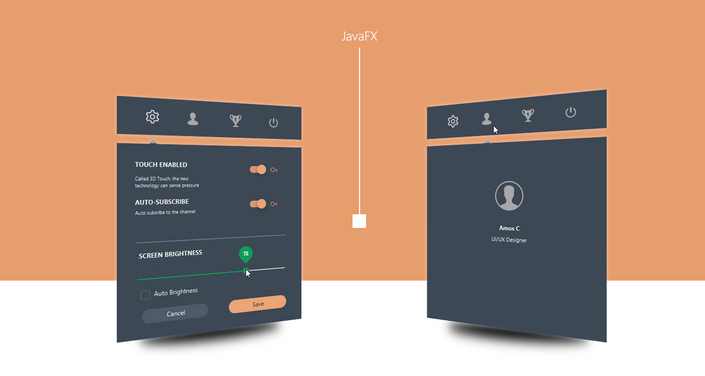 JavaFX: Building Client Applications
Java alternative to Flash and Silverlight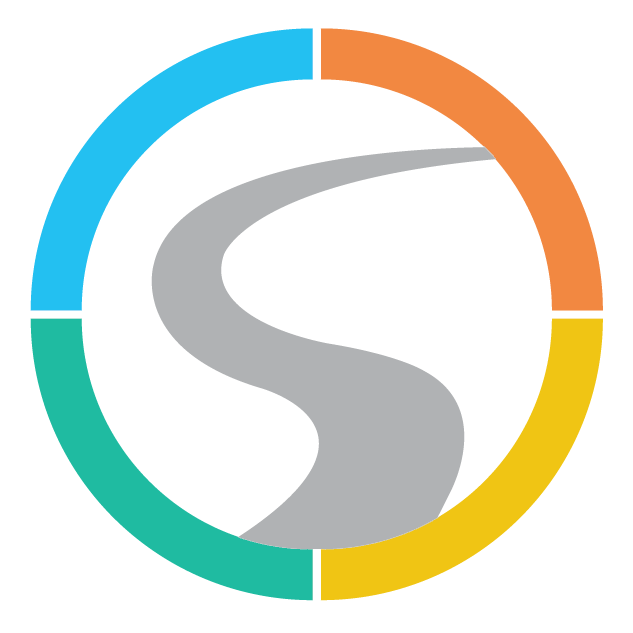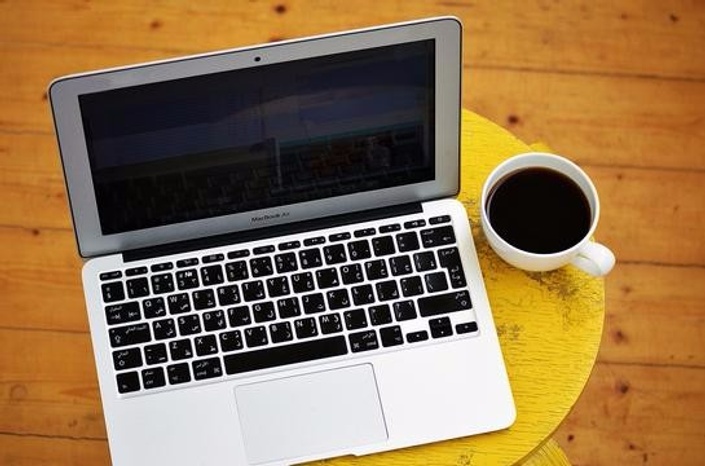 Oracle Java SE 8 Certification
Programmer 1 and Programmer 2 certifications ||All about Java, NetBeans and more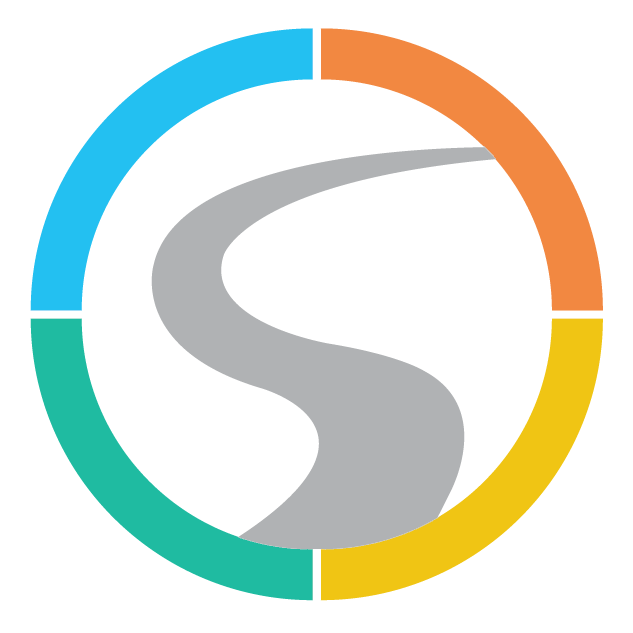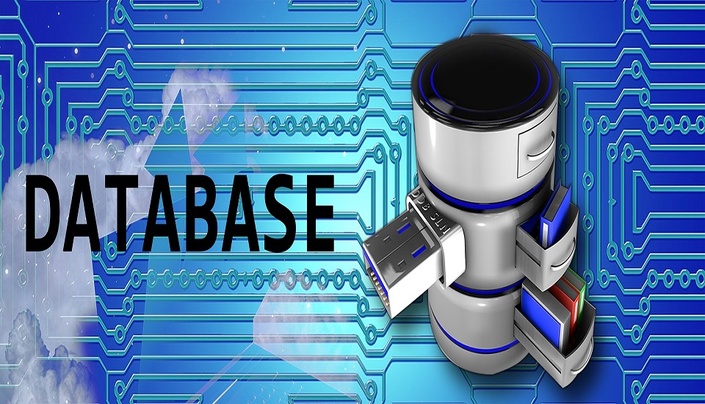 MySql: Become a Certified Database Engineer
Understand databases and SQL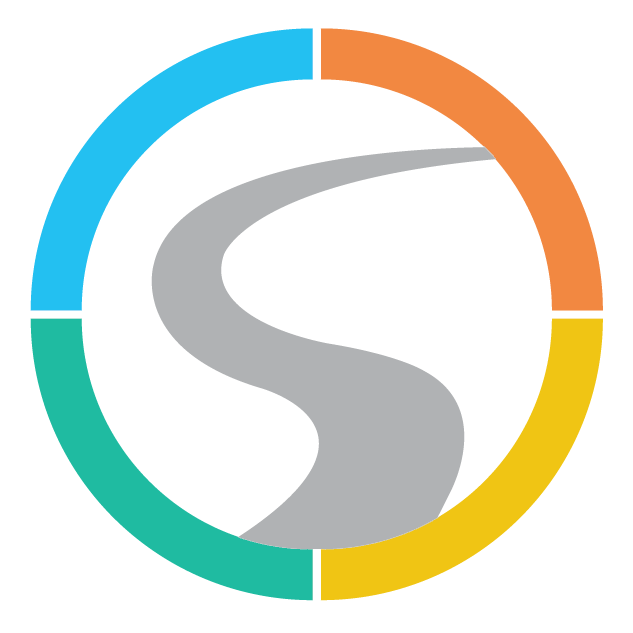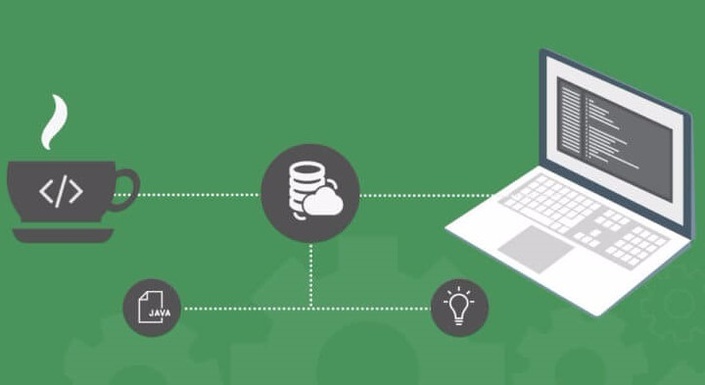 Java Web Services and XML :ORACLE Exam Preparation
From XML basics to service development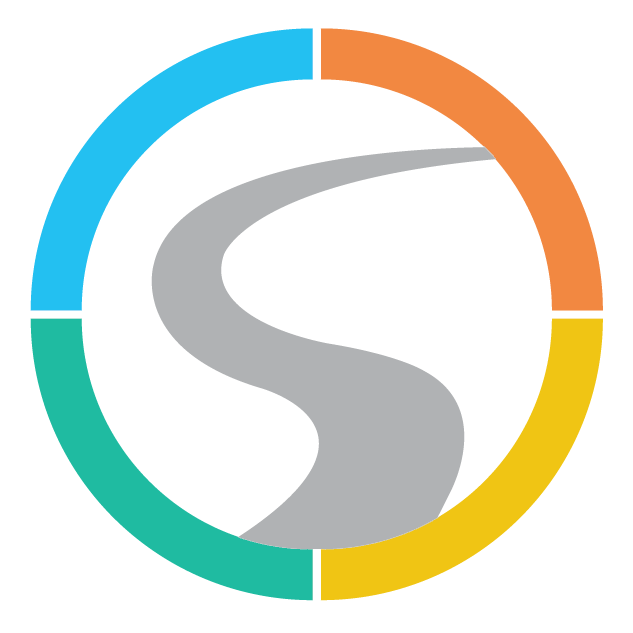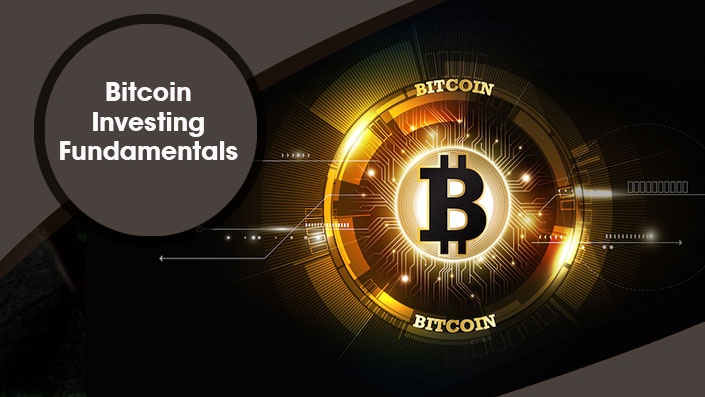 Bitcoin Investing Fundamentals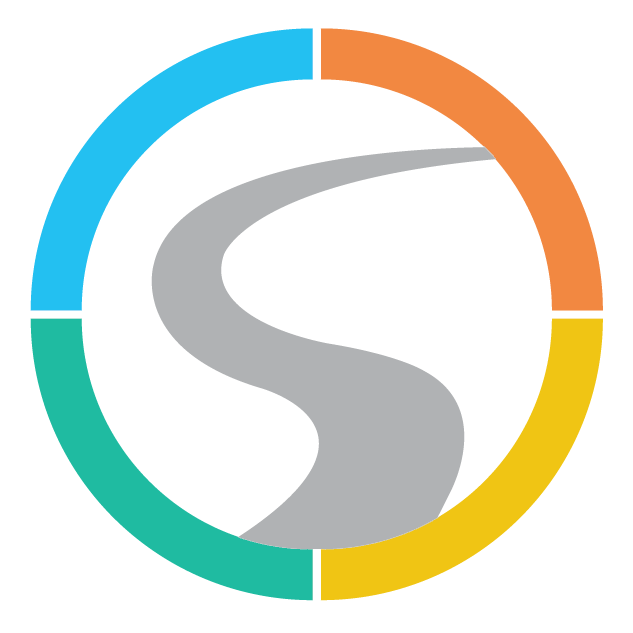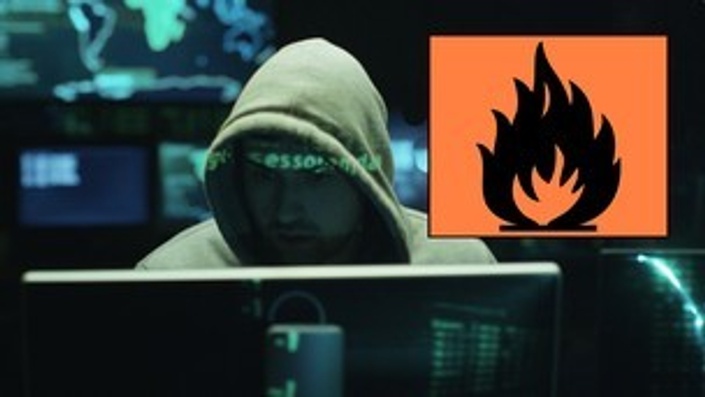 Incident Response for Cyber Professionals
Incident response using open source tools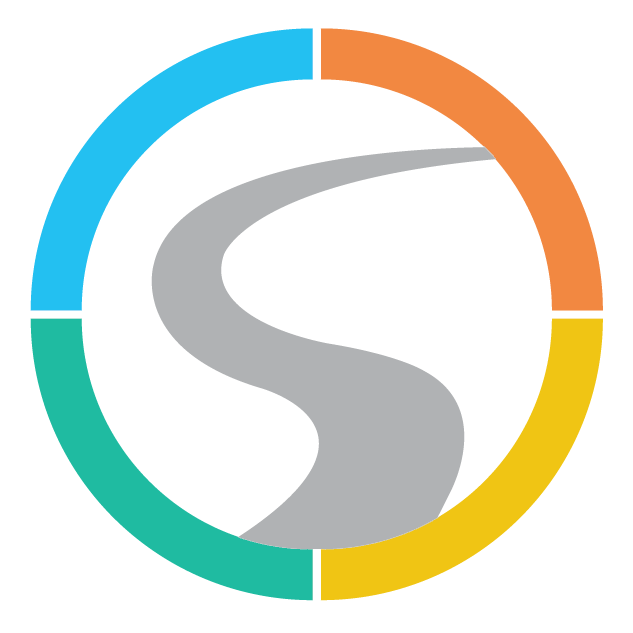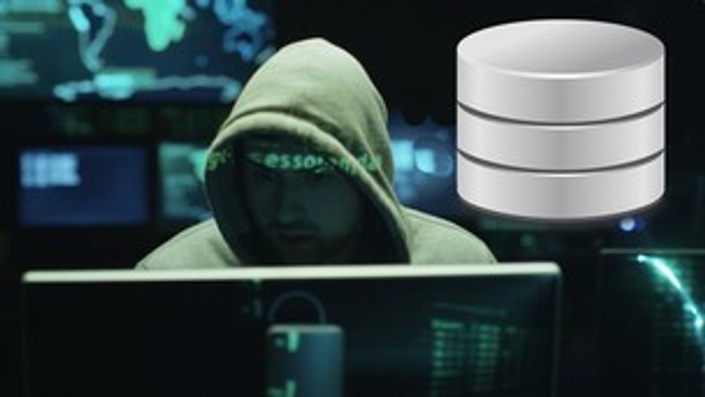 Database Security for Cyber Professionals
Understand and mitigate database threats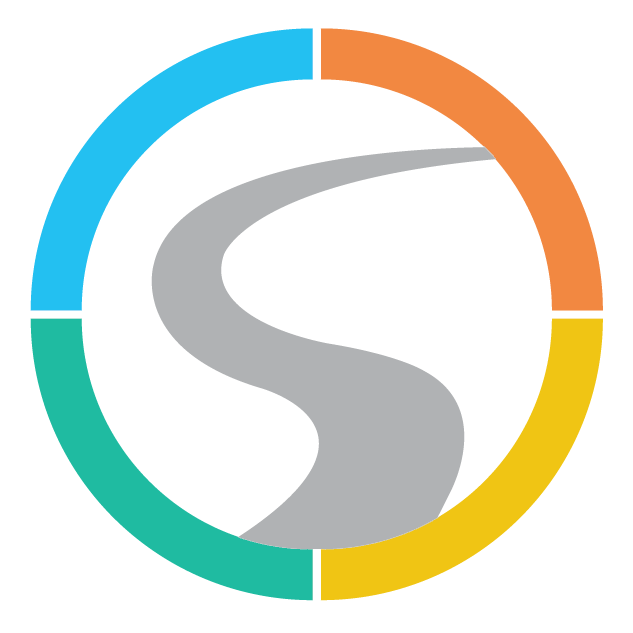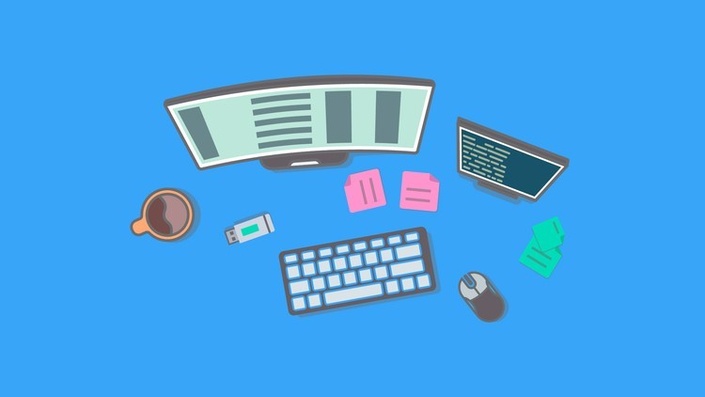 Working with JavaScript Streams
Asynchronous programming for performance and clarity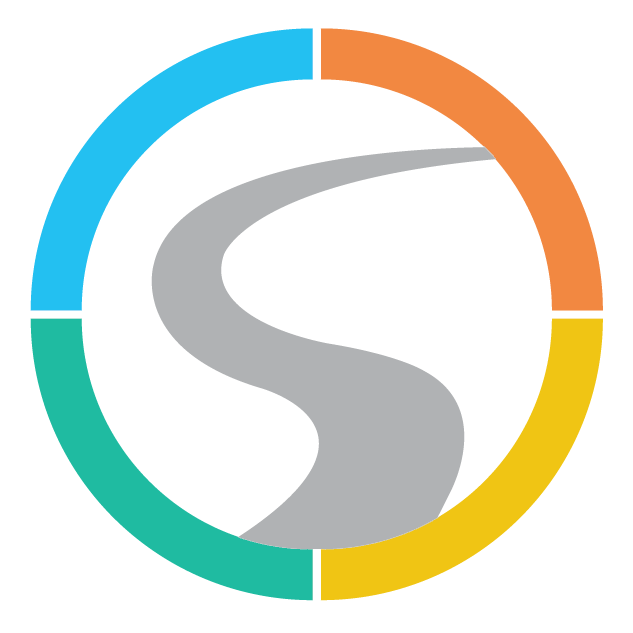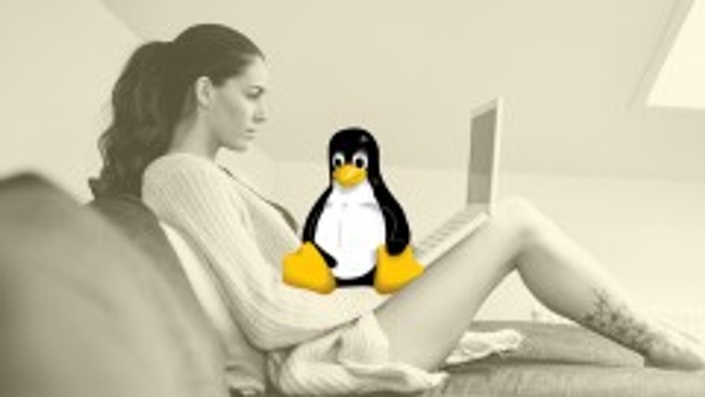 Linux Command Line Essentials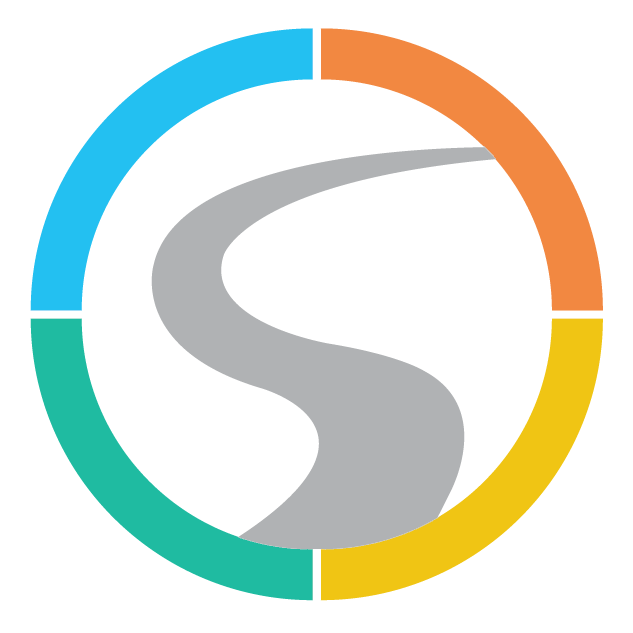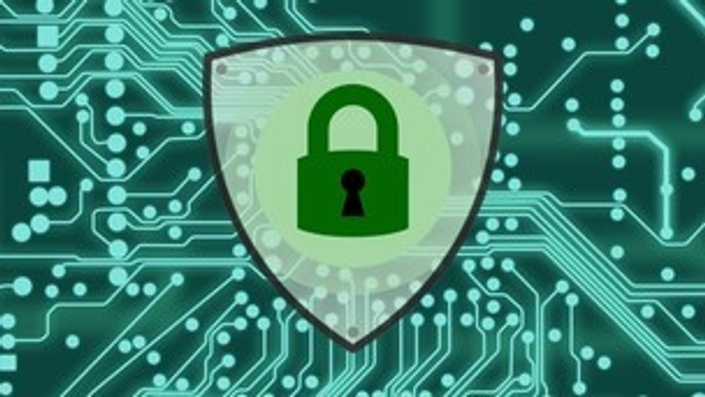 Ethical Hacking: Social Engineering
Techniques used and defenses available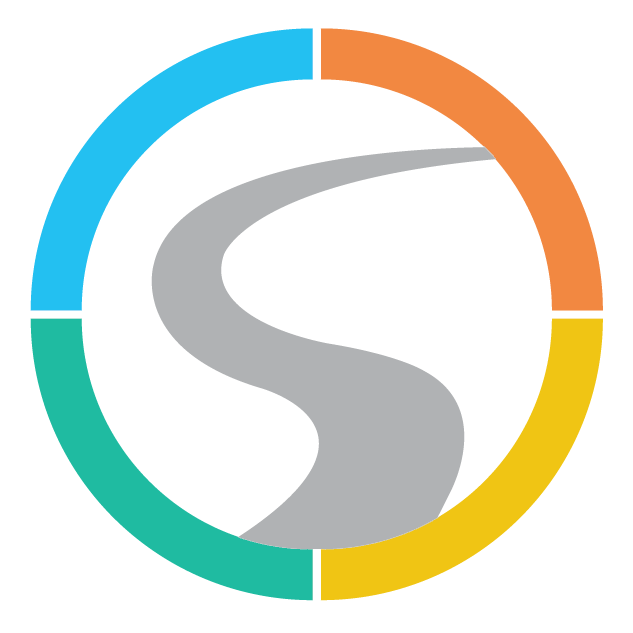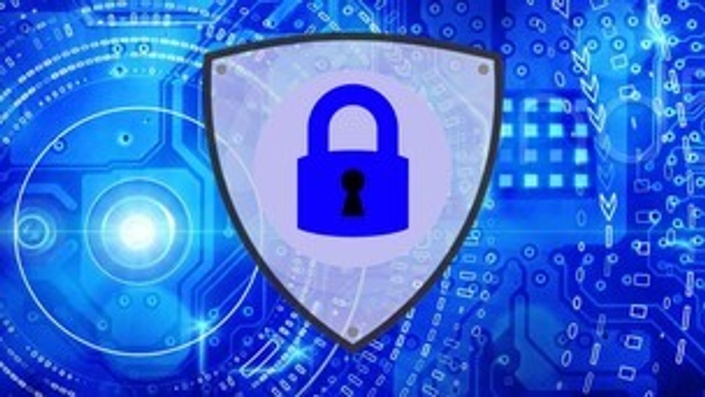 Ethical Hacking: Hacking Applications
Understanding and securing modern application architecture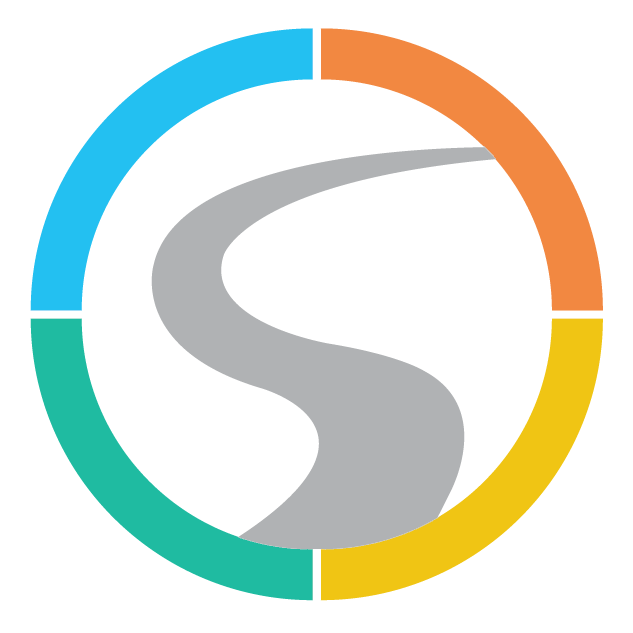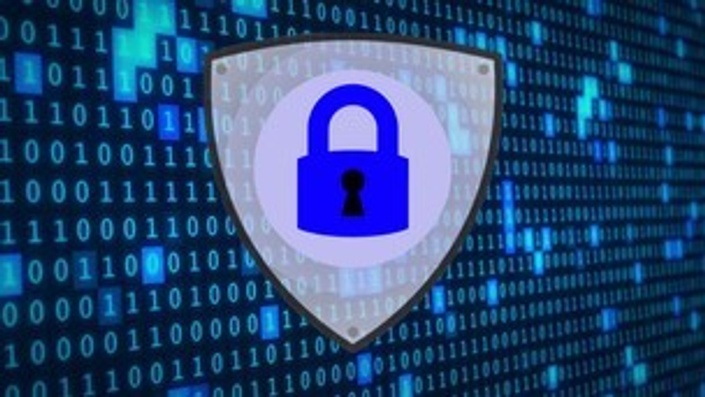 Ethical Hacking: Hacking Databases
Understand and mitigate database threats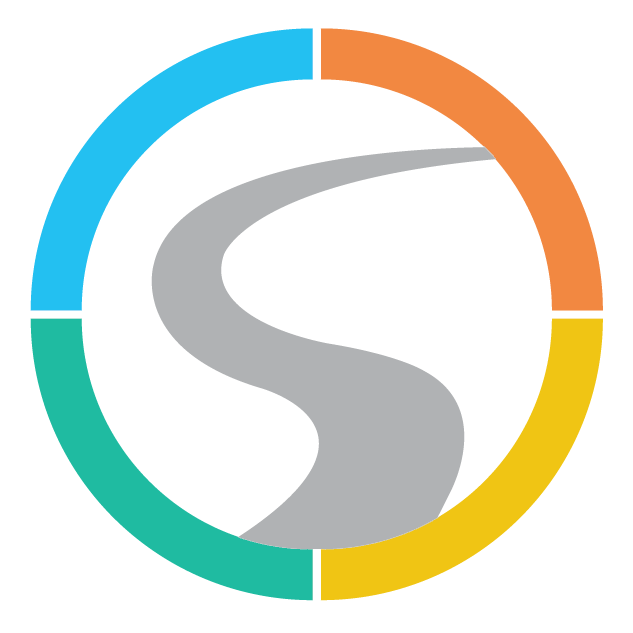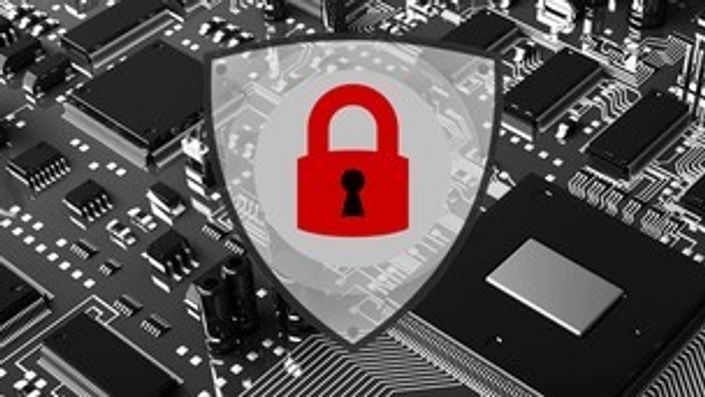 Ethical Hacking: Honeypots, IDS and FW's
Confuse, detect and prevent intrusion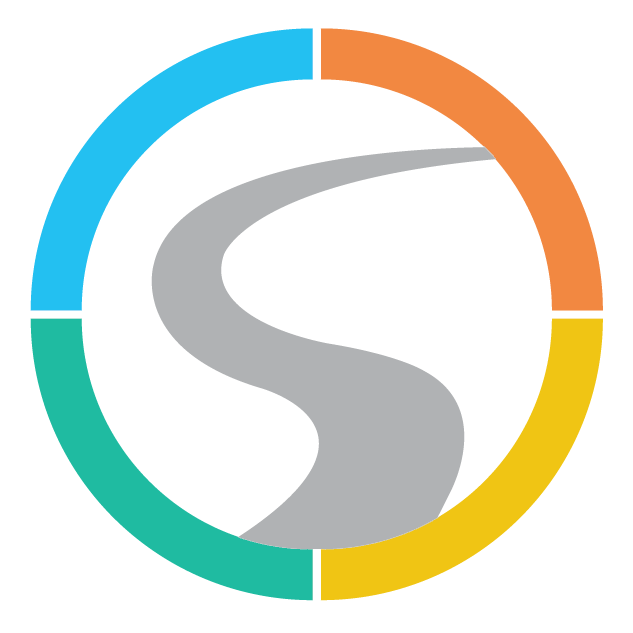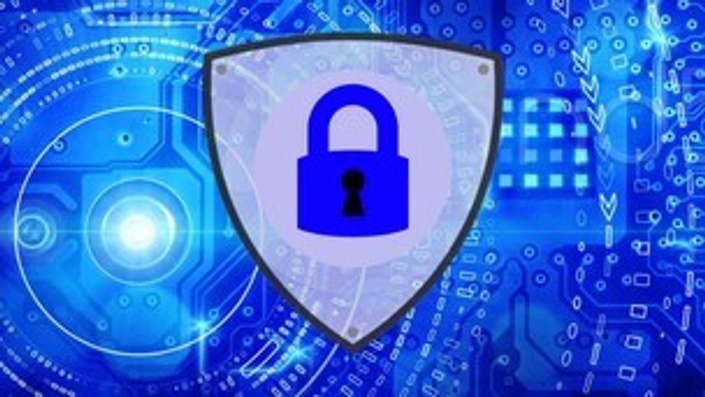 Ethical Hacking: Cryptography for Hackers
Encryption types and attack methods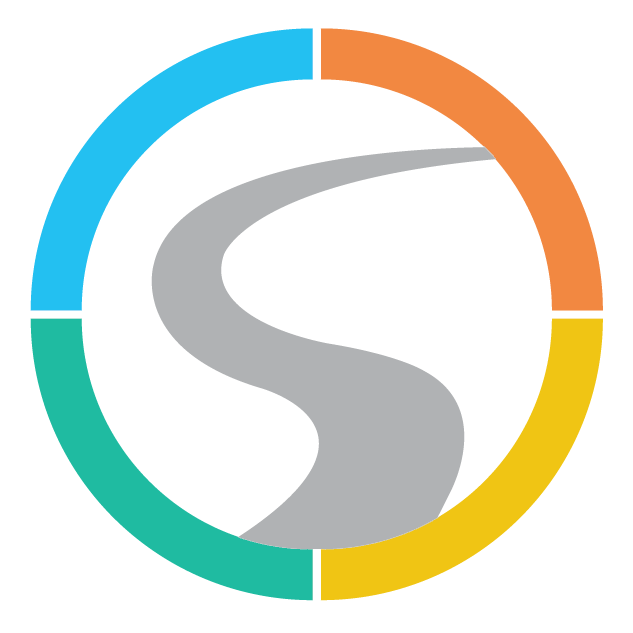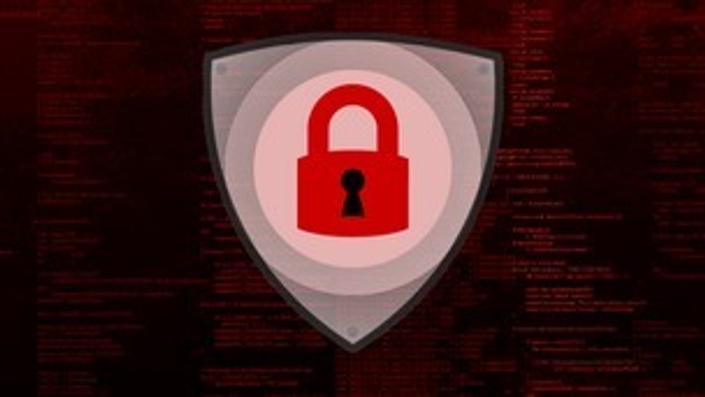 Ethical Hacking: Recon and Footprinting
Web site analysis and attack methods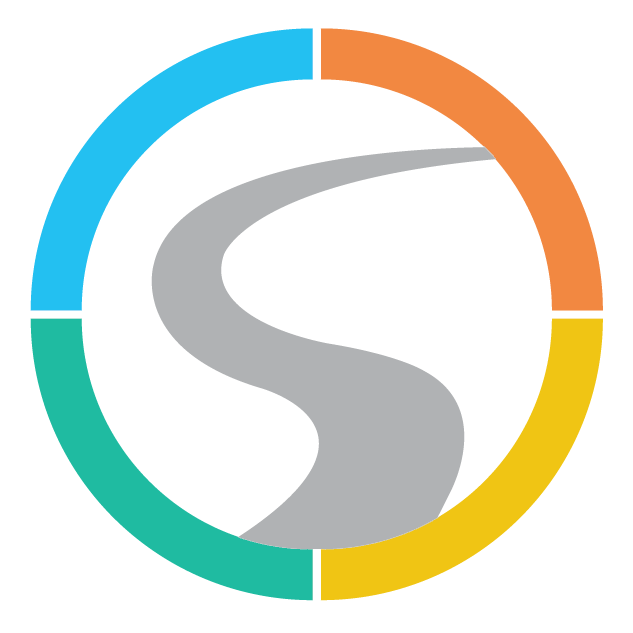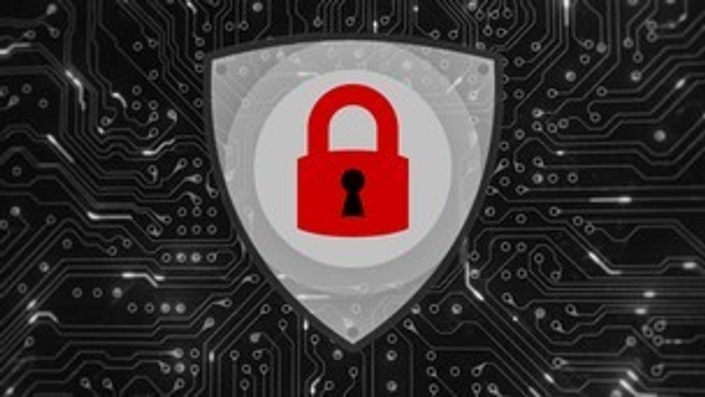 Ethical Hacking: Wireless Hacking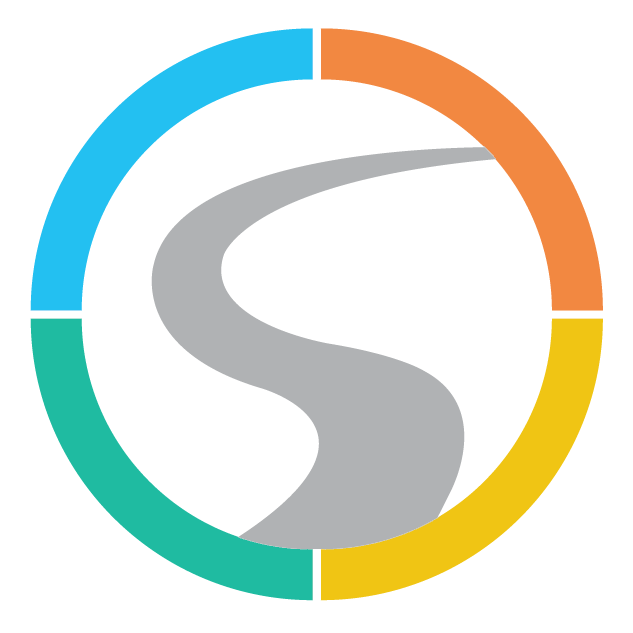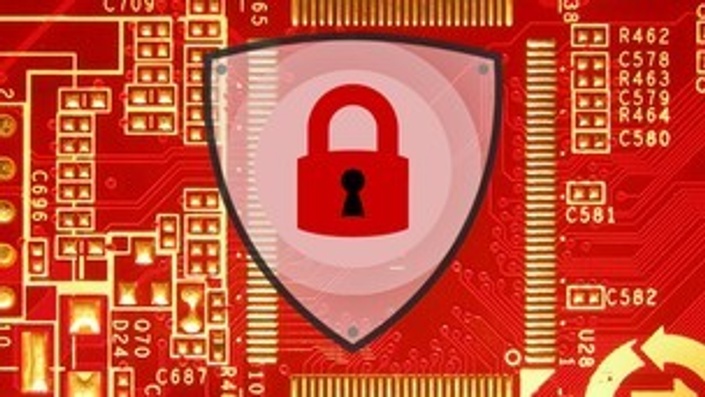 Ethical Hacking: Cyber Anonymity
IP Spoofing, MAC Spoofing, email security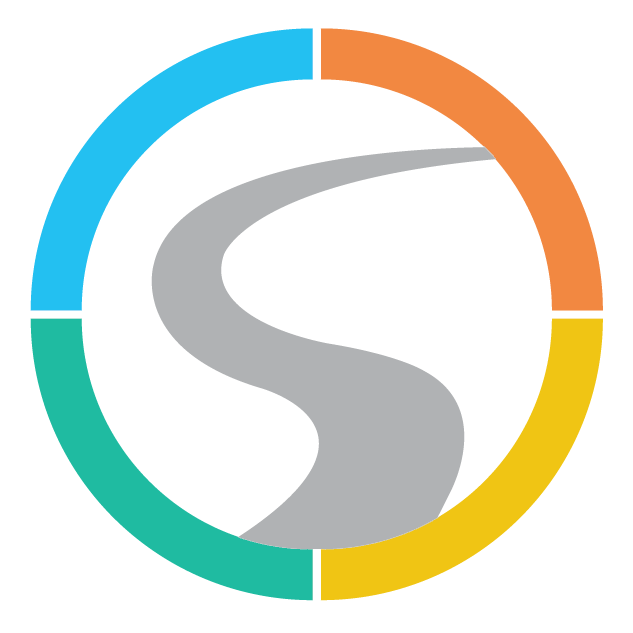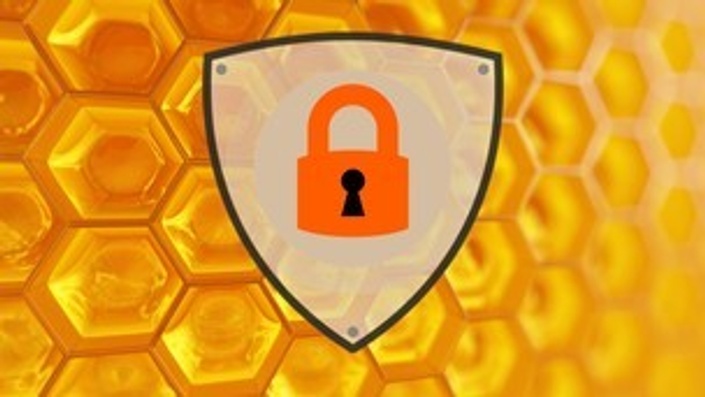 Ethical Hacking: Malware Development
Understand and prevent malicious software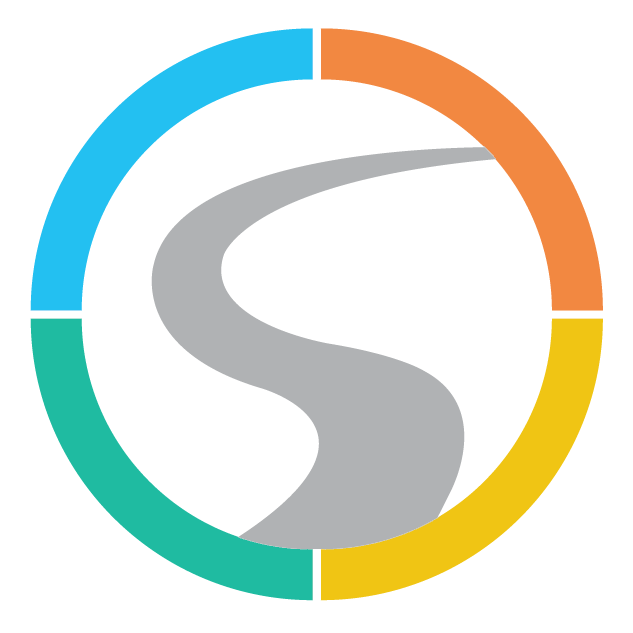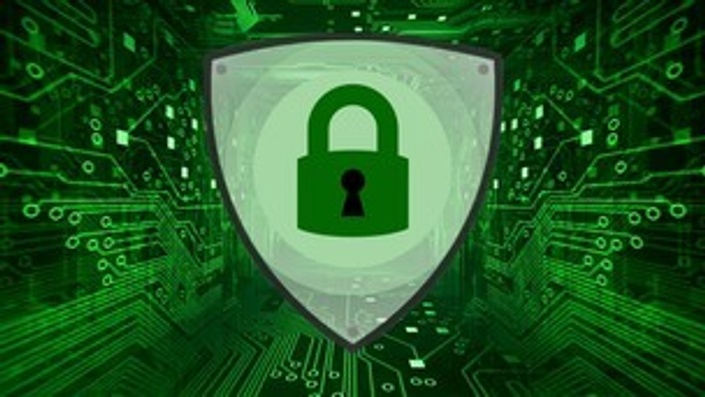 Penetration Testing the Right Way
Ethical hacking pen testing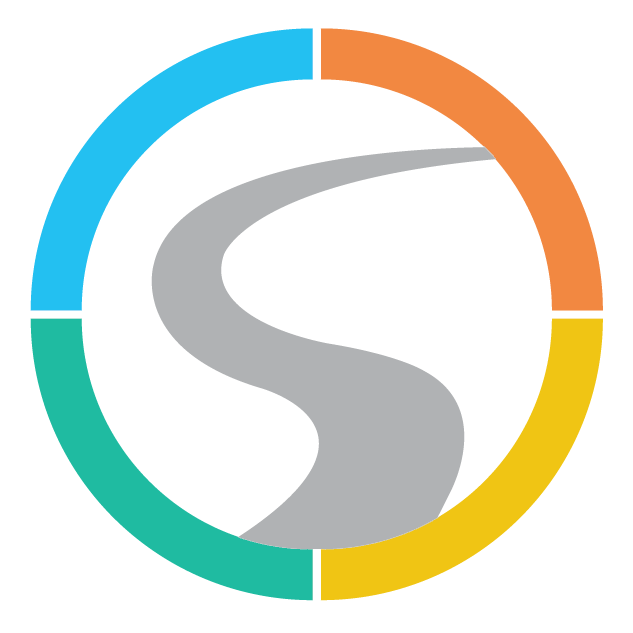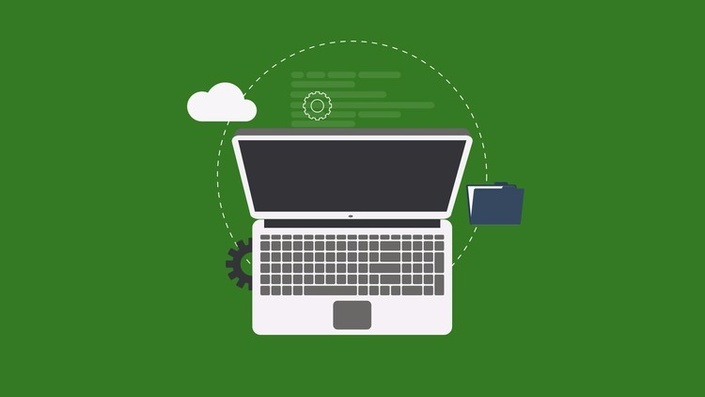 Java Spring MVC Quickstart
Spring framework for Model View Controller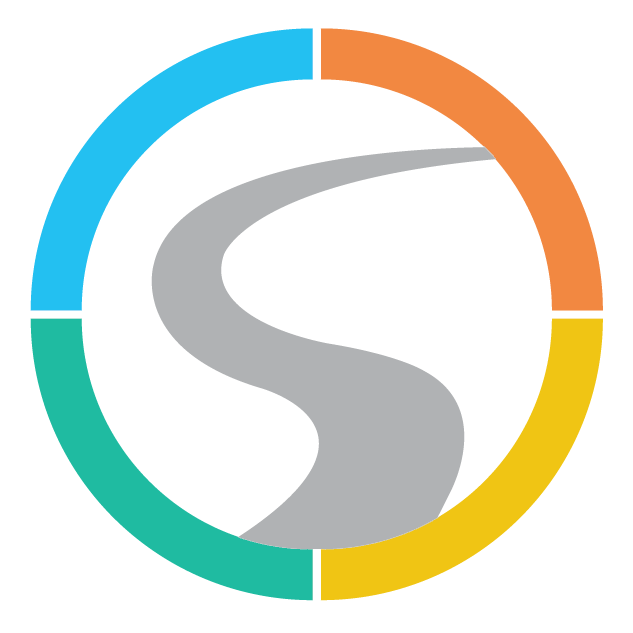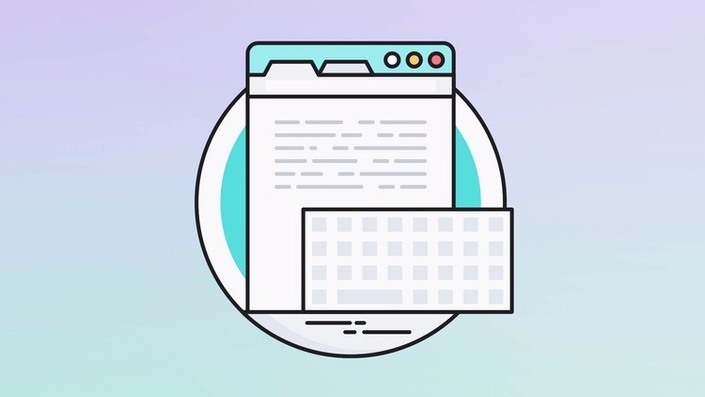 JavaScript Unit Testing with Jasmine
Master the leading unit testing framework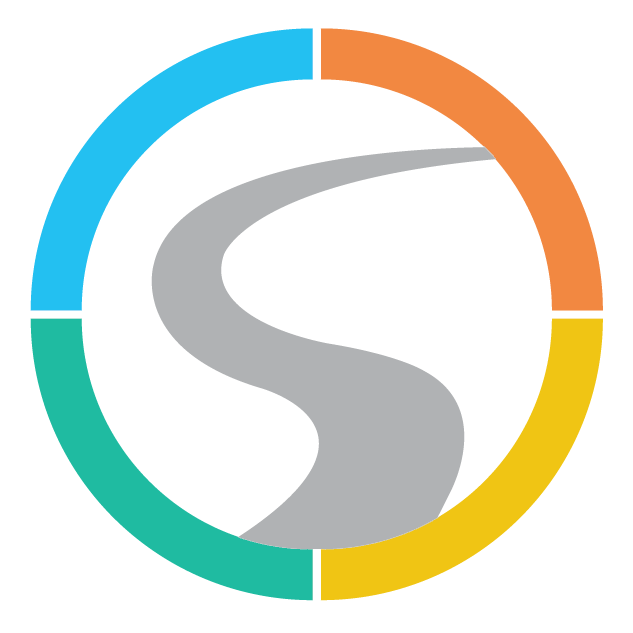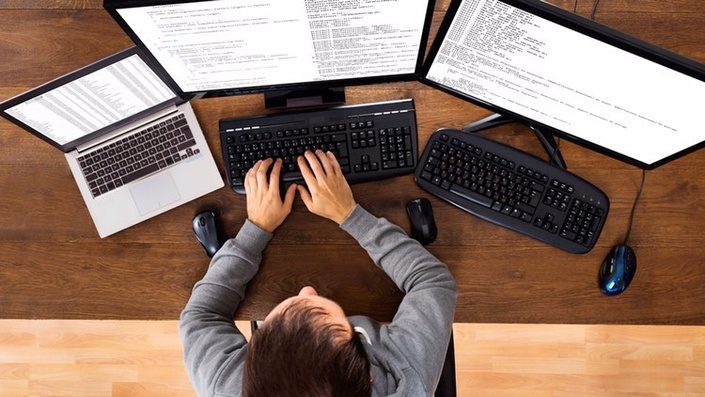 Starting with Webpack
The leading Build and Deployment tool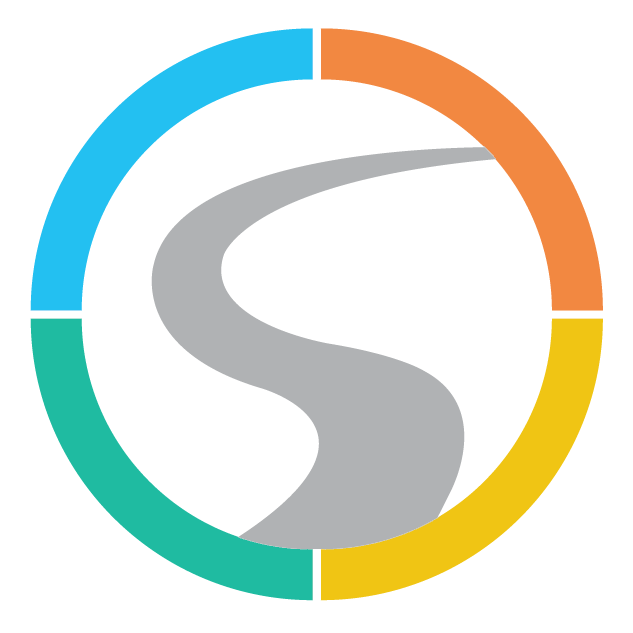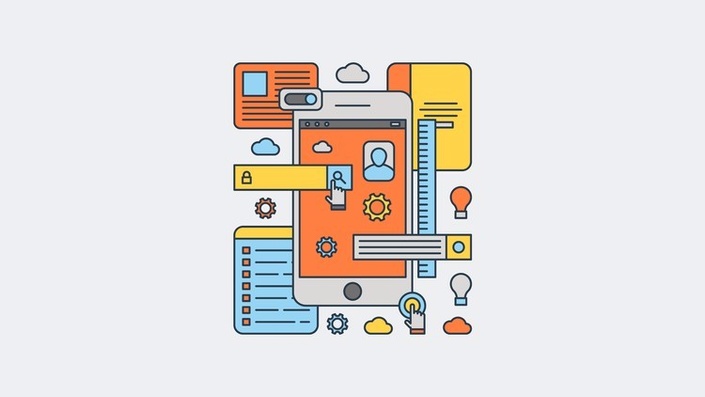 Starting with REST API's
Understand the leading Web server protocol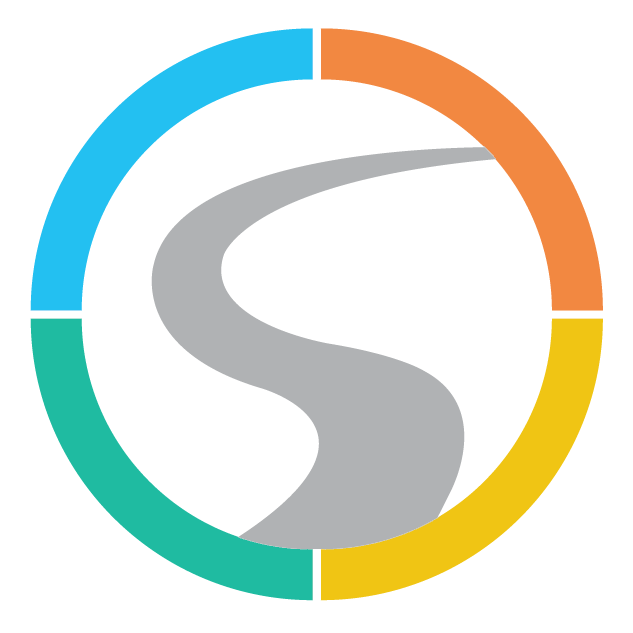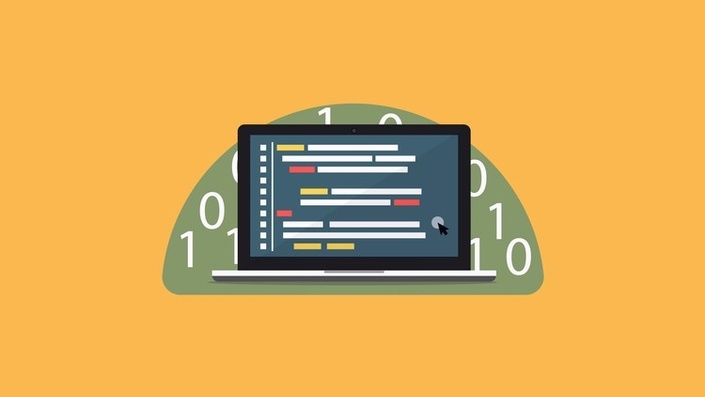 Starting with JSON
A simple, lightweight data exchange format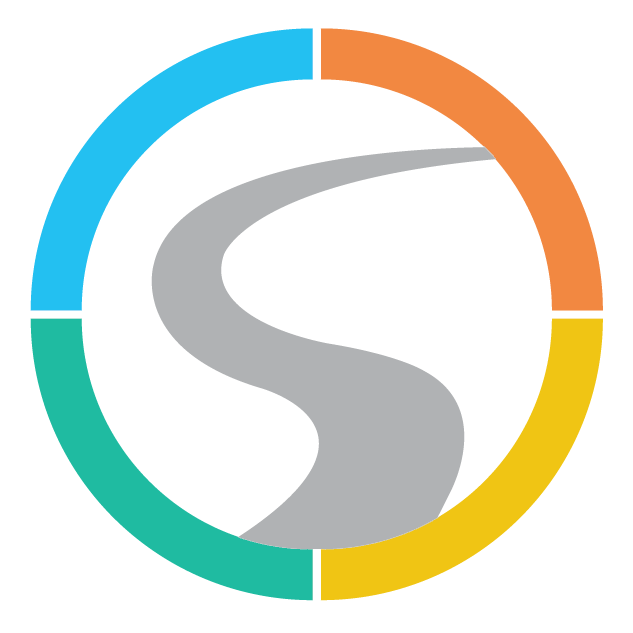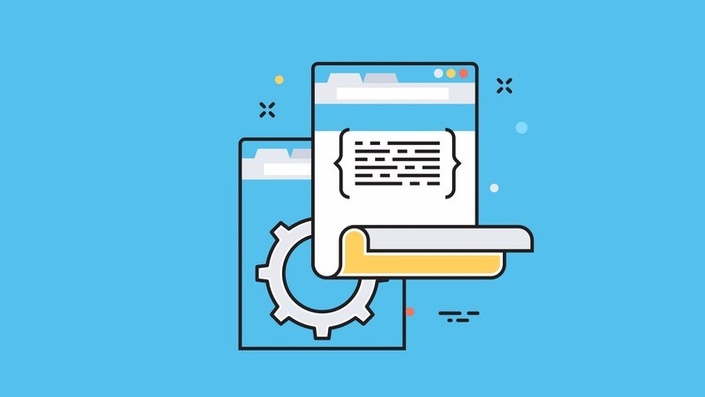 Starting with Git & GitHub
World's most popular source control system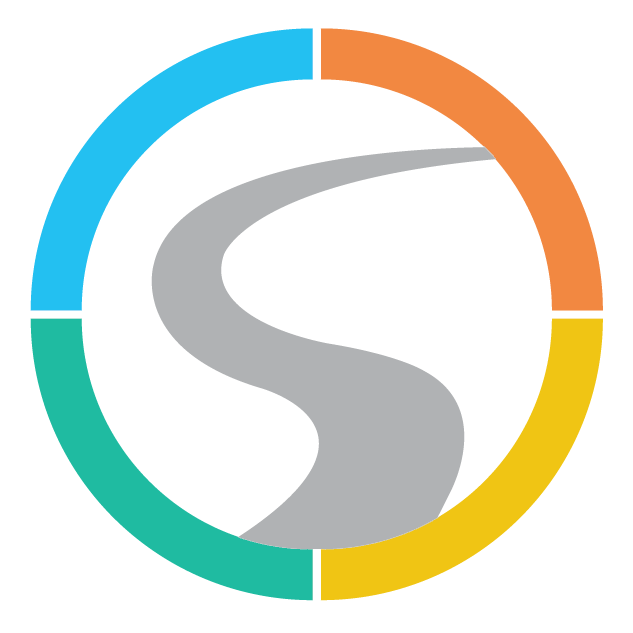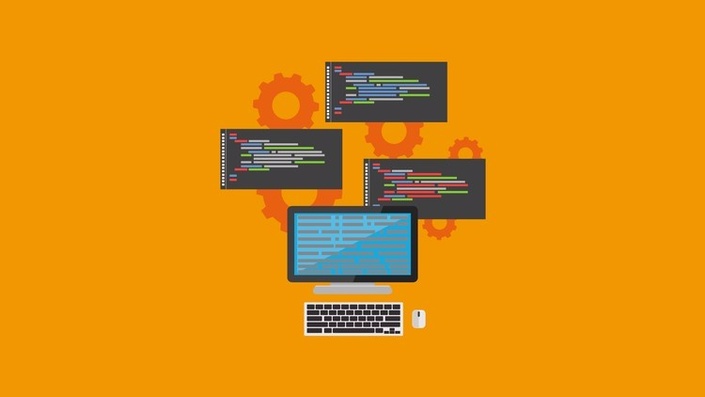 Starting with Firebase
Rapid JavaScript Development platform from Google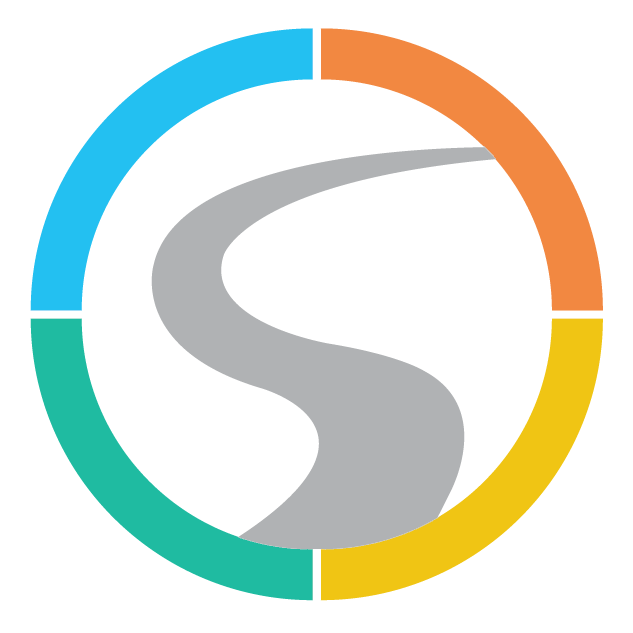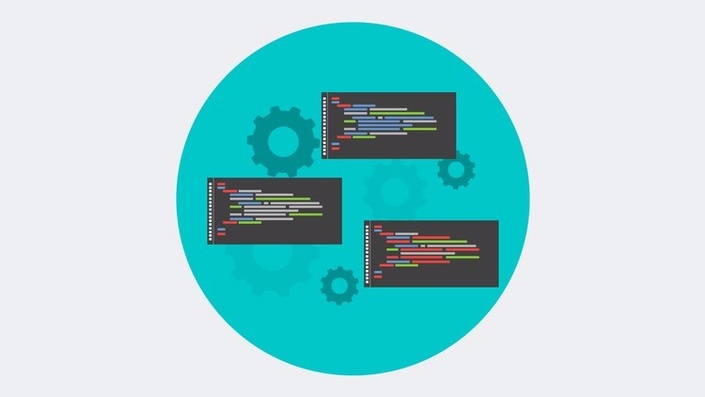 Starting with Gulp
The task manager for JavaScript development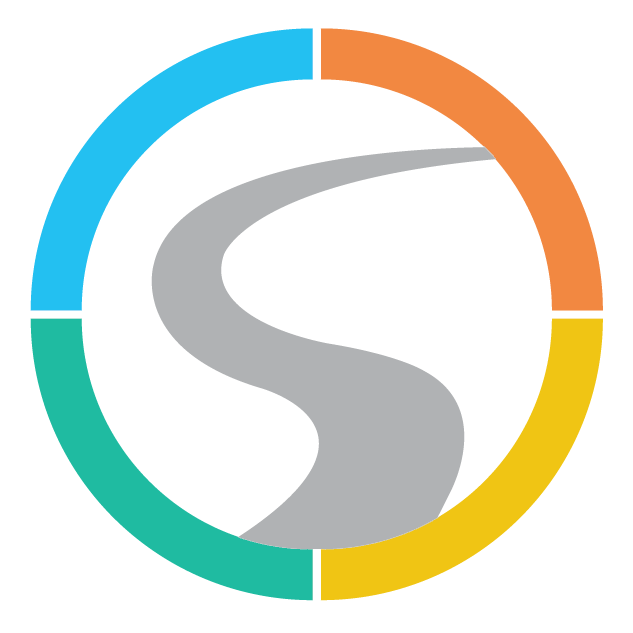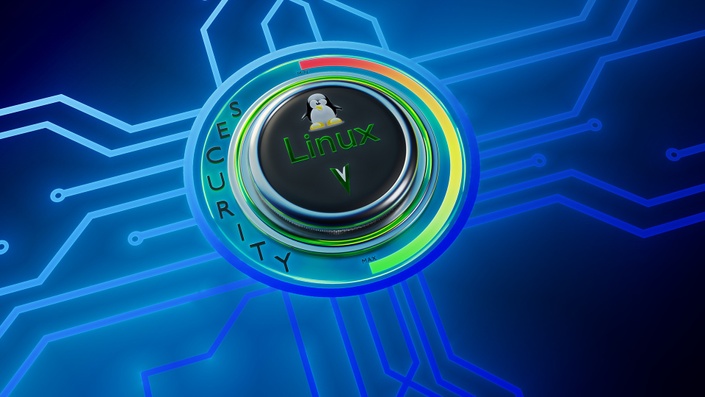 Linux Security and Hardening
The Practical Security Guide.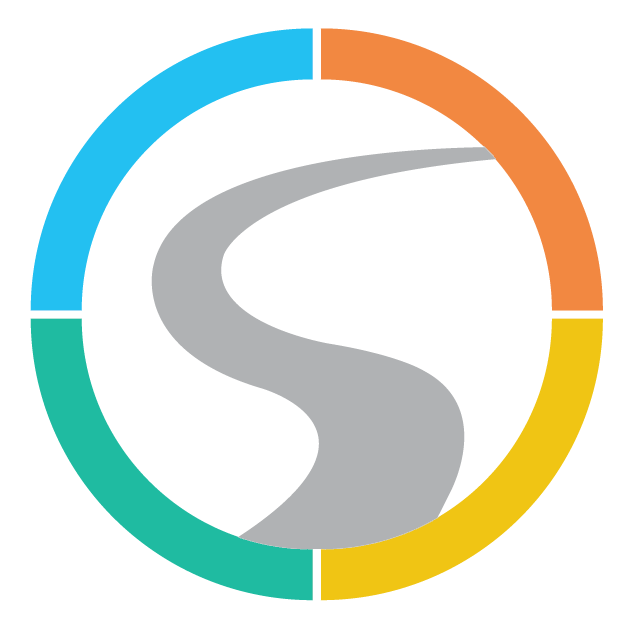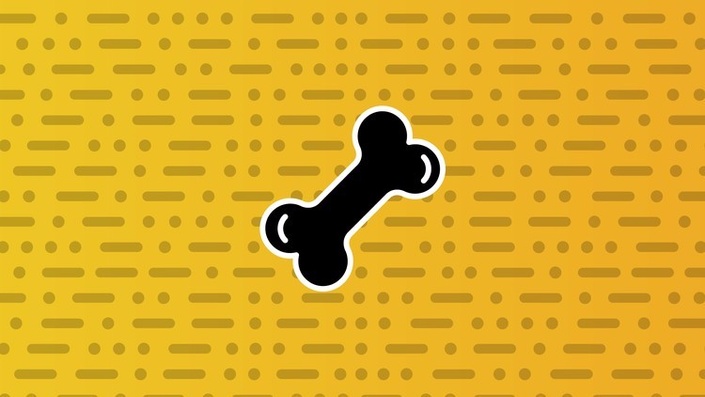 Starting with Backbone.js
Powerful flexible library for JavaScript development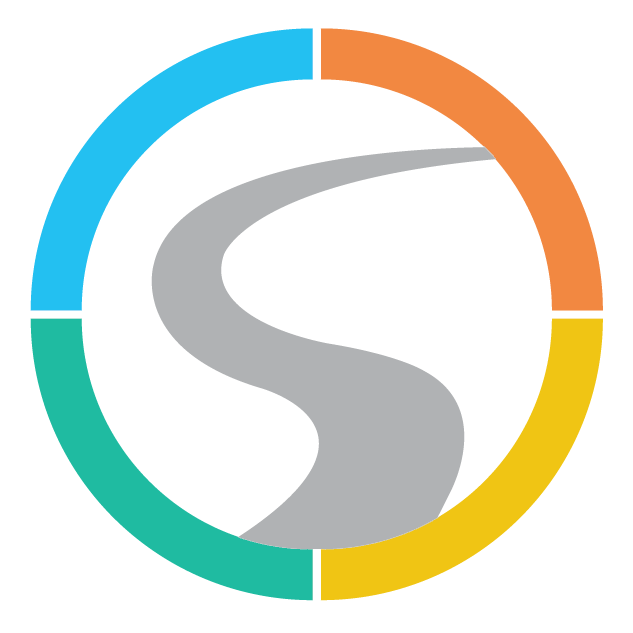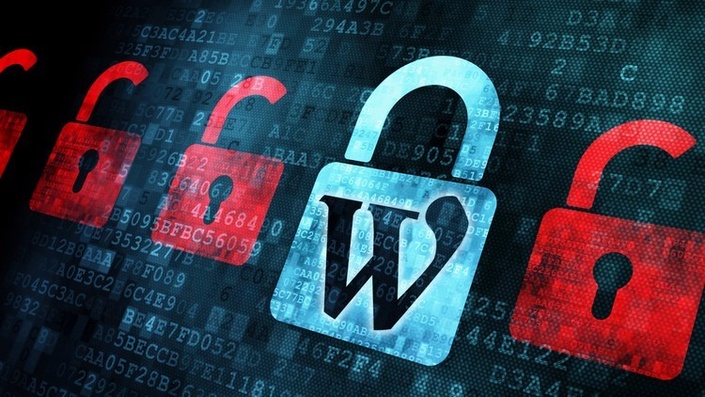 WordPress Security : Secure Your Site Against Hackers!
Secure your whole life against cybercriminals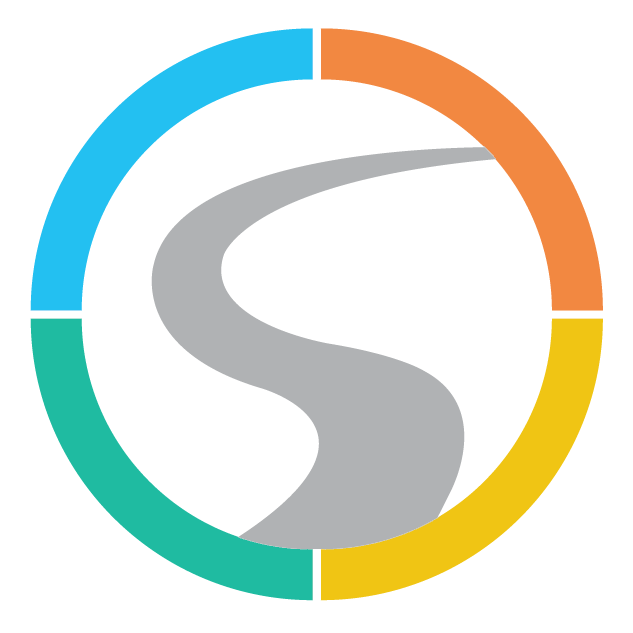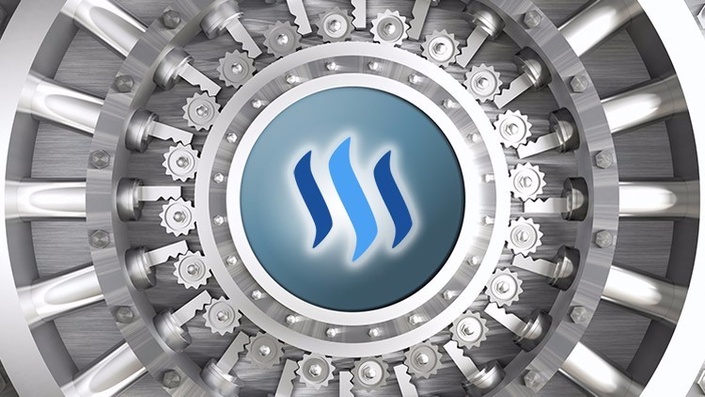 Complete Steemit Course: Earn Cryptocurrency For Free
Tips for a new social media platform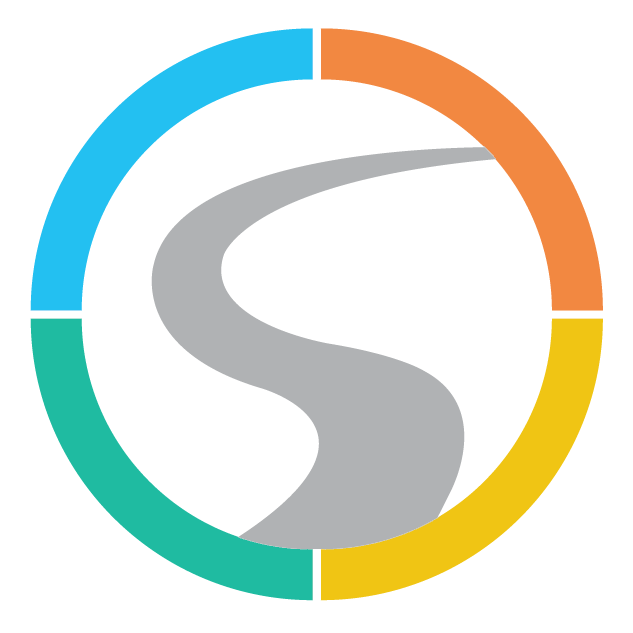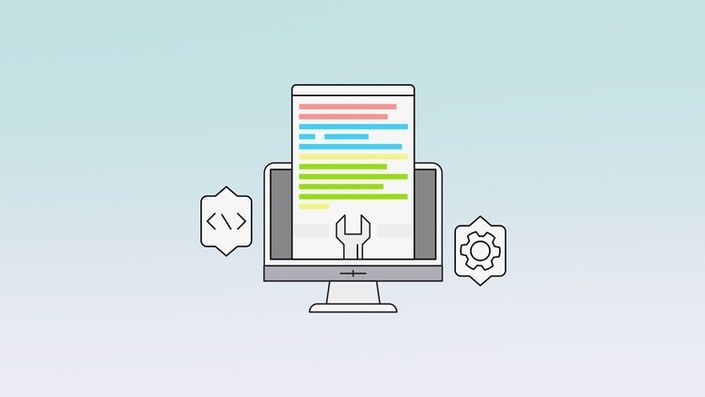 Learn C Programming from Scratch
In demand now and in future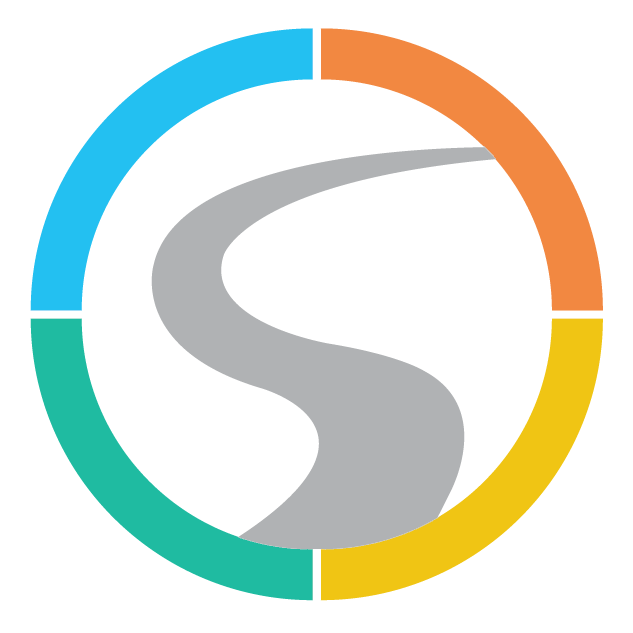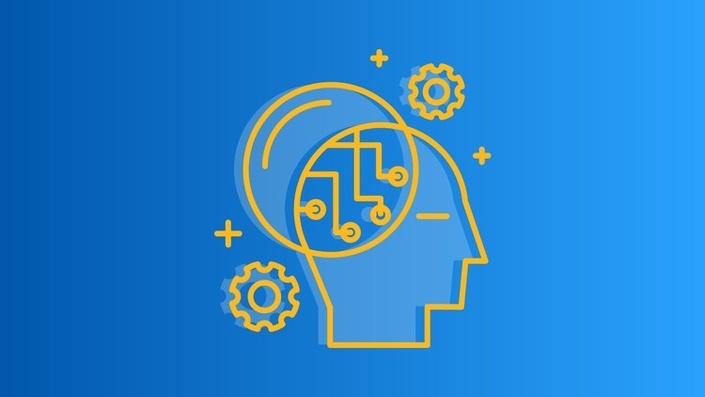 Machine Learning with Python
Linear Algebra, Natural Language and more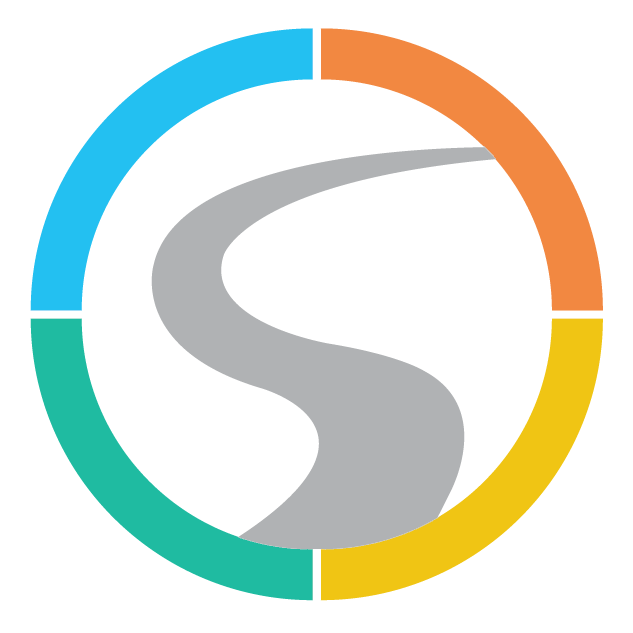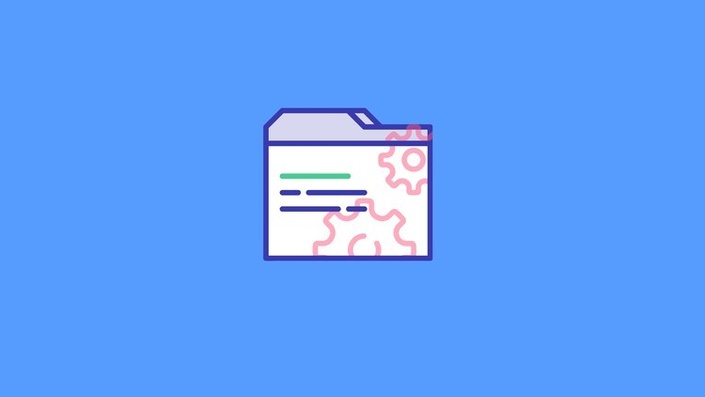 The Rust Programming Language
A fast systems programming language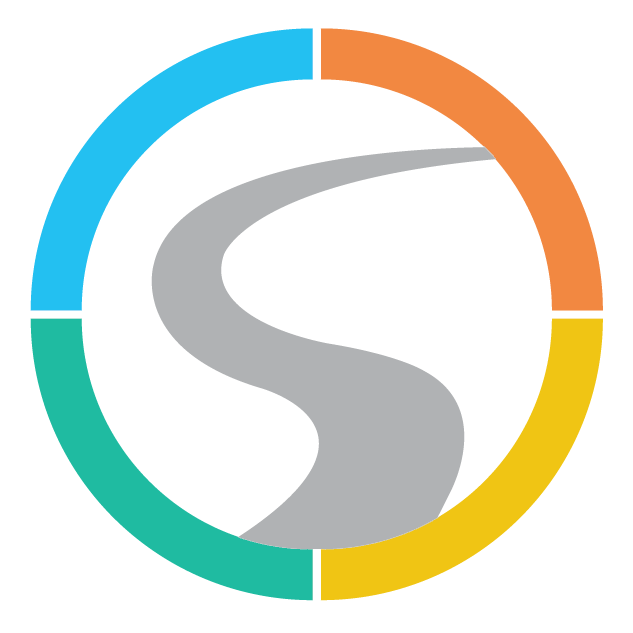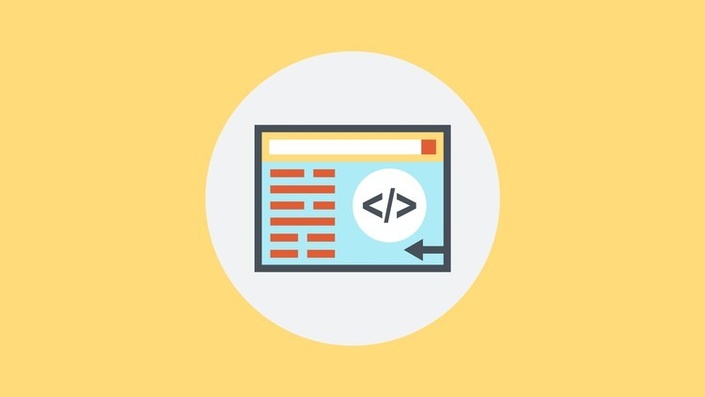 Scala Programming Language
A general purpose strongly typed language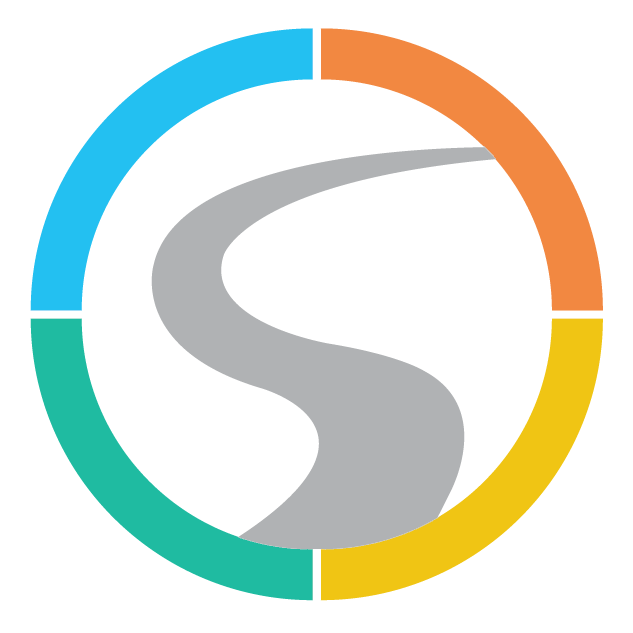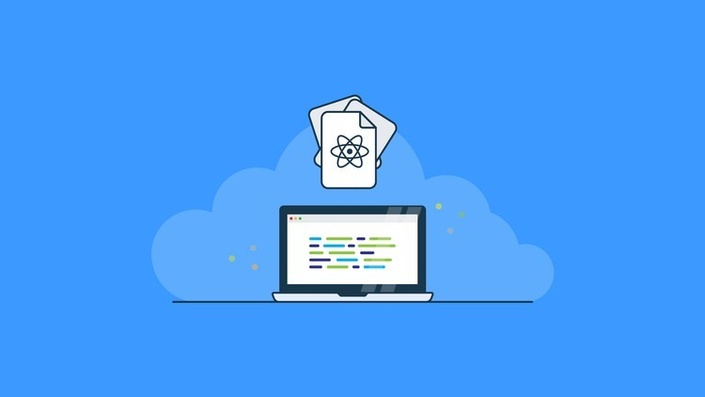 Starting with React.js
JavaScript library for building user interfaces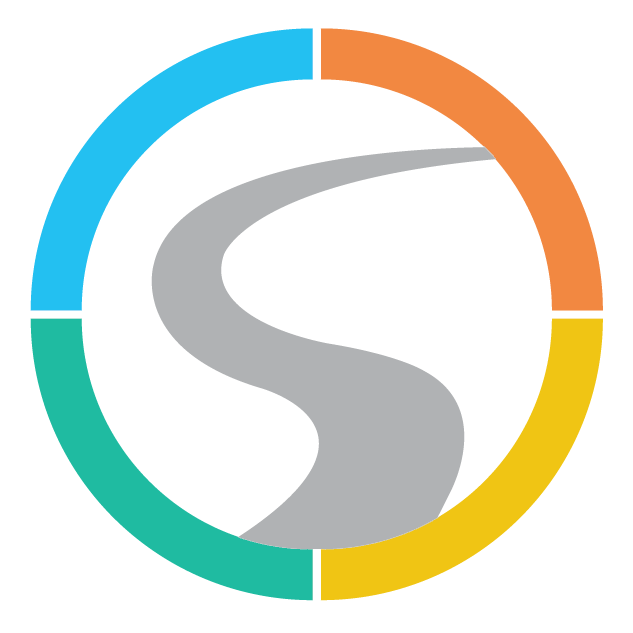 Swift 3: Exploiting the Latest iOS 10 Features
Hands on mini apps for Mac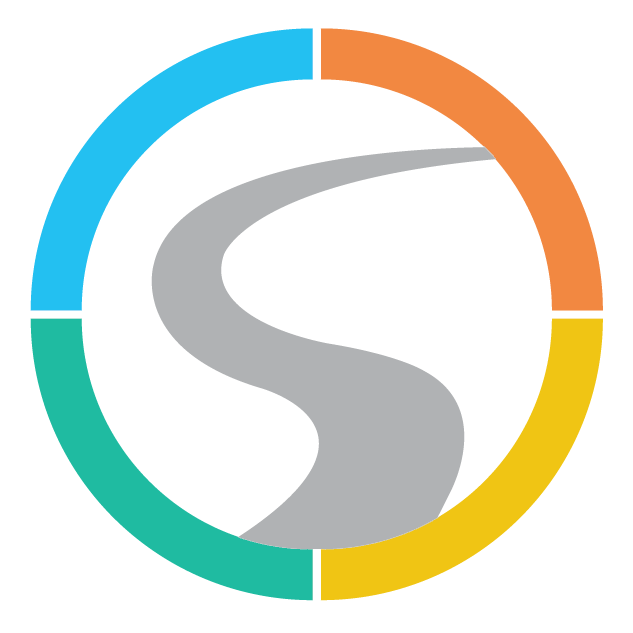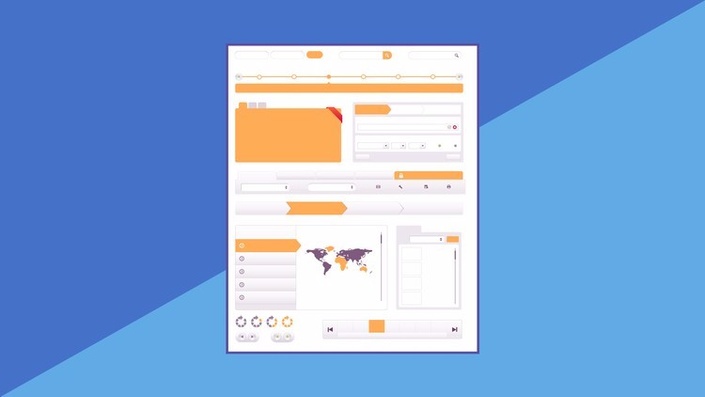 CSS Flexbox : Build Modern Web Layouts With Flexbox
Hands on in depth Flexbox framework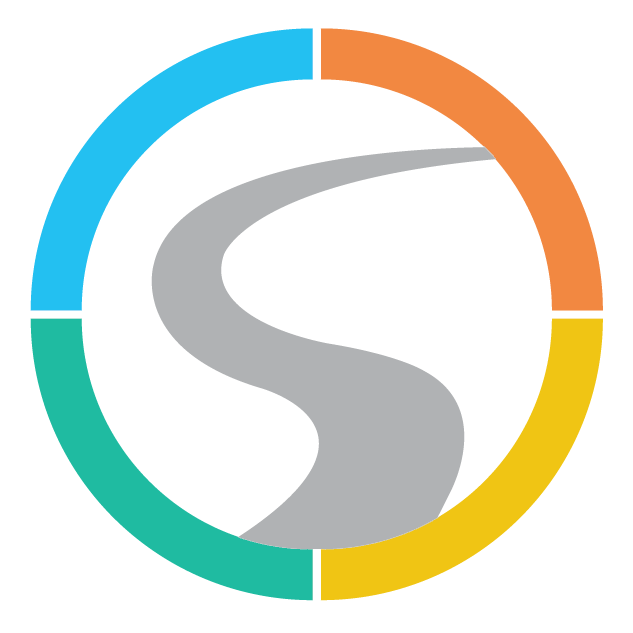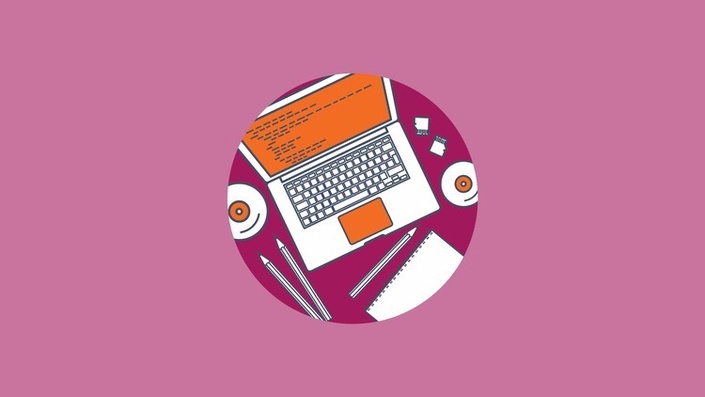 Ruby Programming Fundamentals
Install Ruby and build apps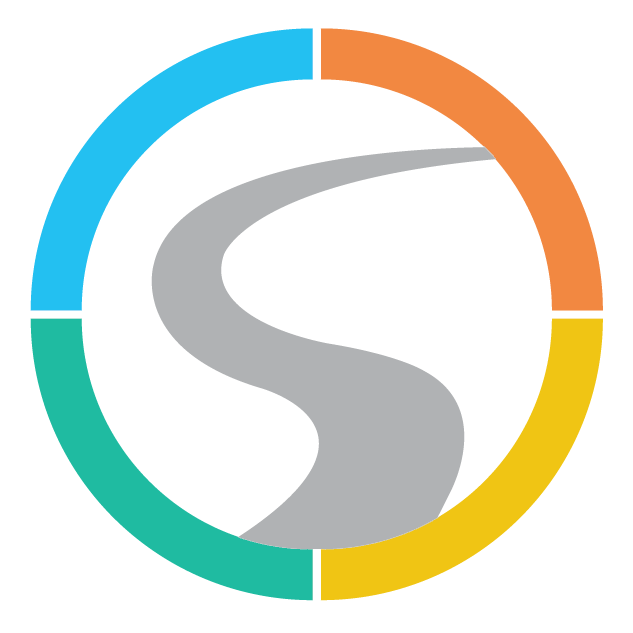 Python Libraries Bundle
Learn five popular Python libraries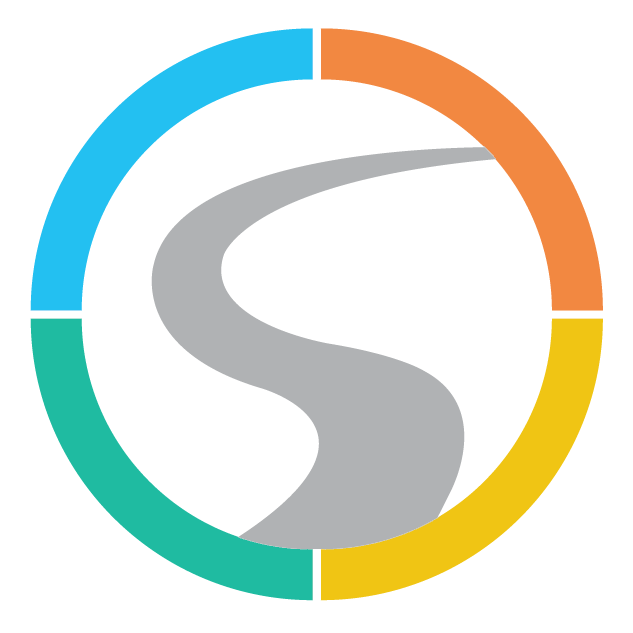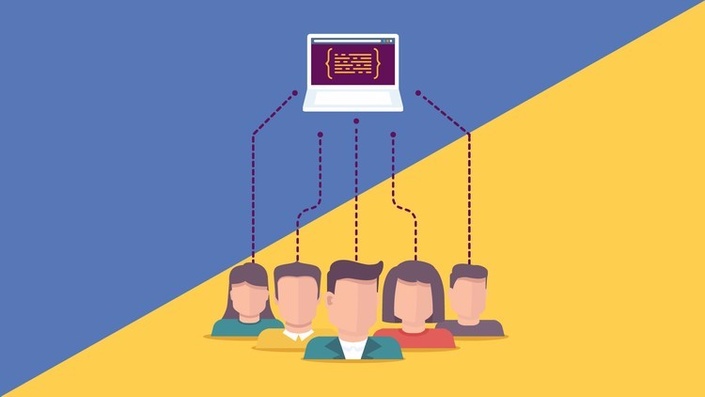 Python Scrapy: Scrape Web Data Using Python
One of five popular Python libraries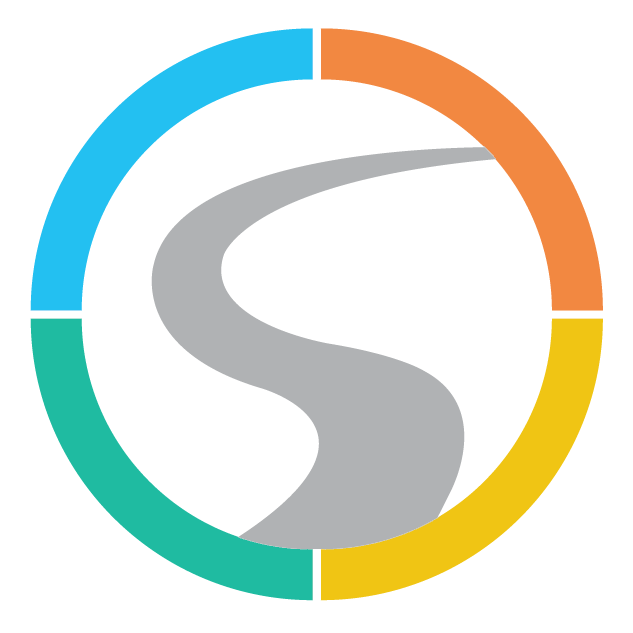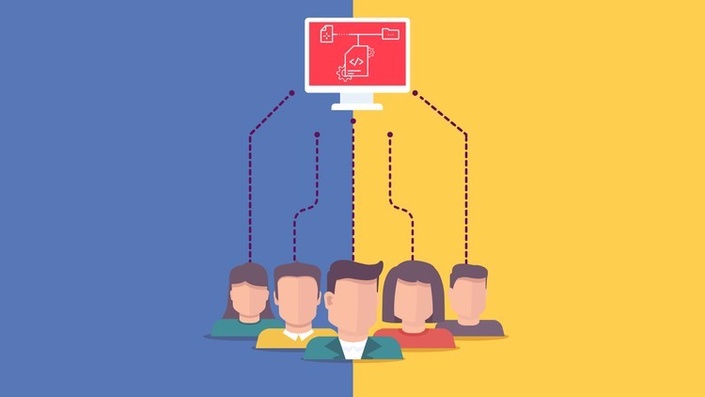 Python SciPy: The Open Source Python Library
Advanced scientific library for Python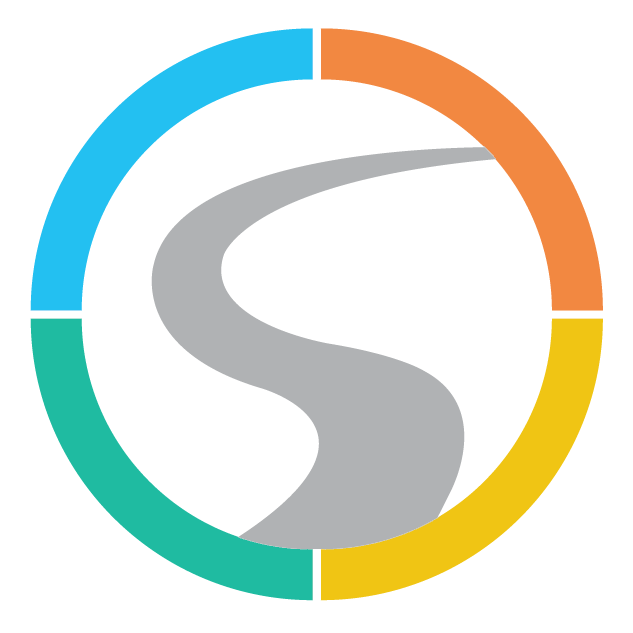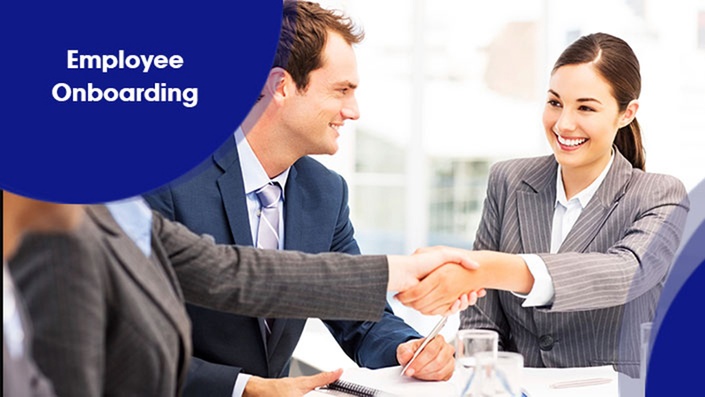 Employee Onboarding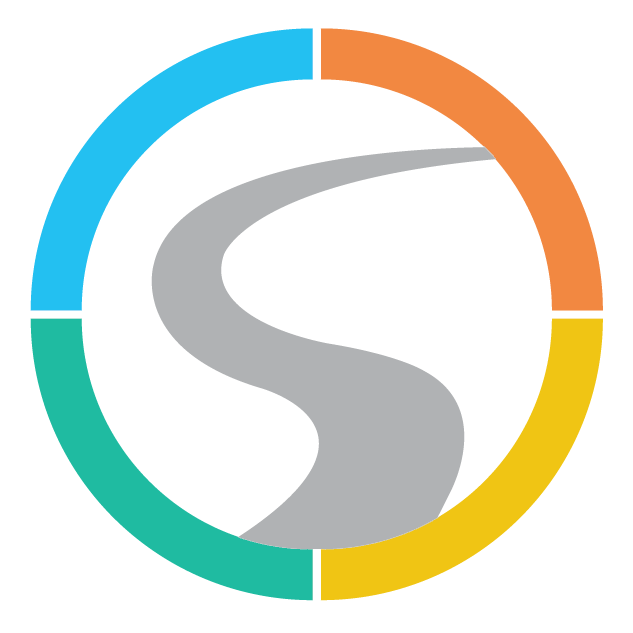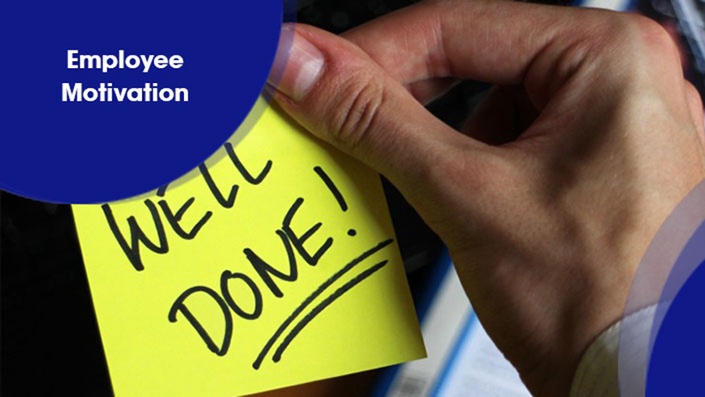 Employee Motivation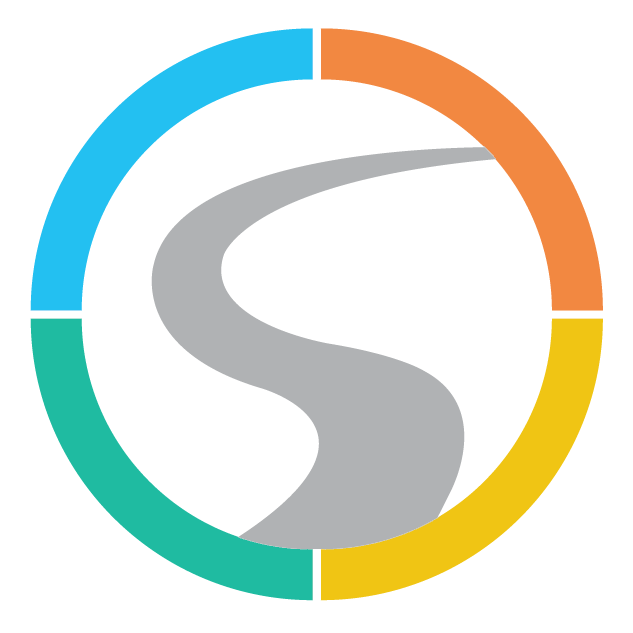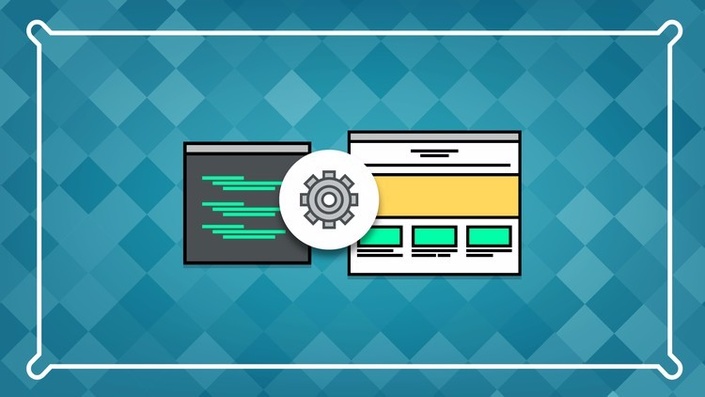 Python NumPy: Scientific Computing with Python
Fundamental scientific library for Python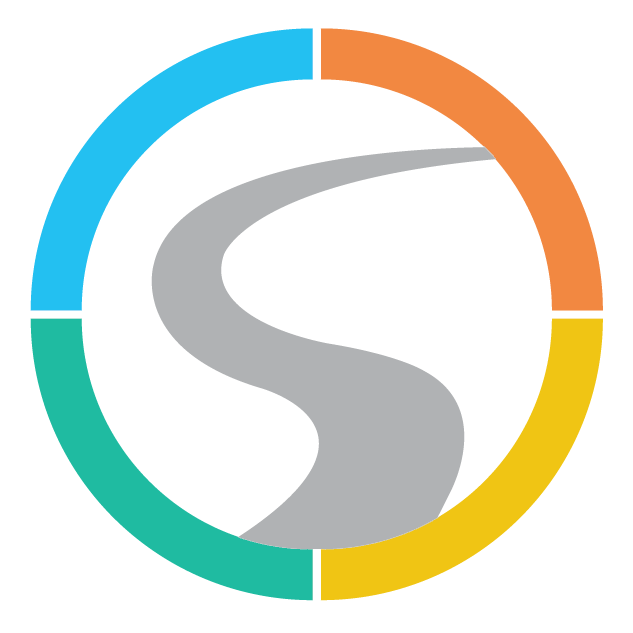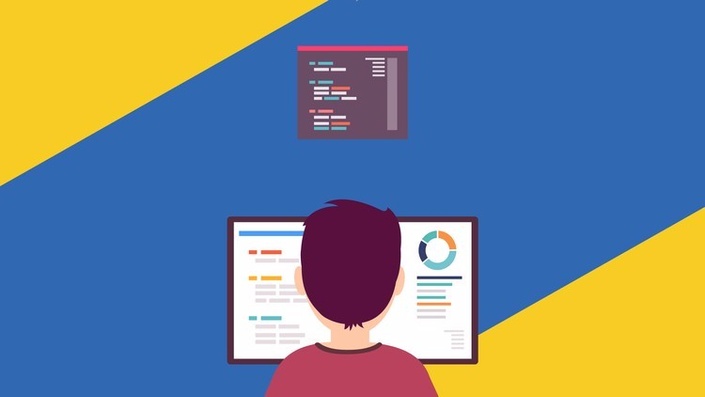 Learn iPython: The Full Python IDE
The engine for Jupyter IDE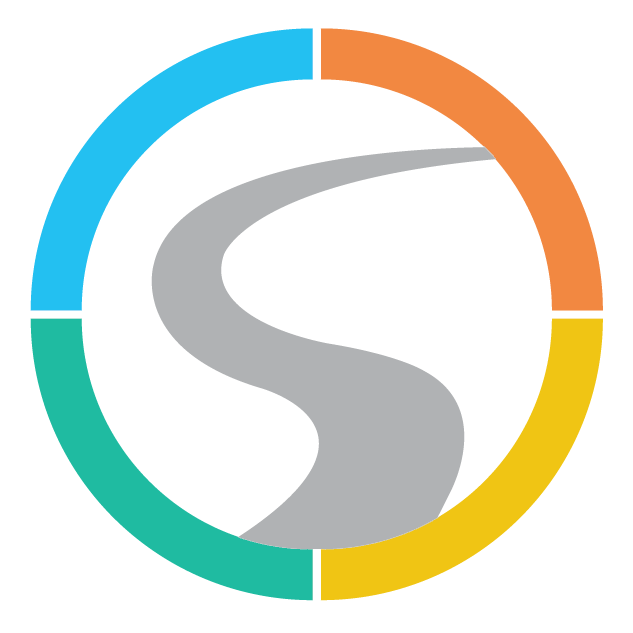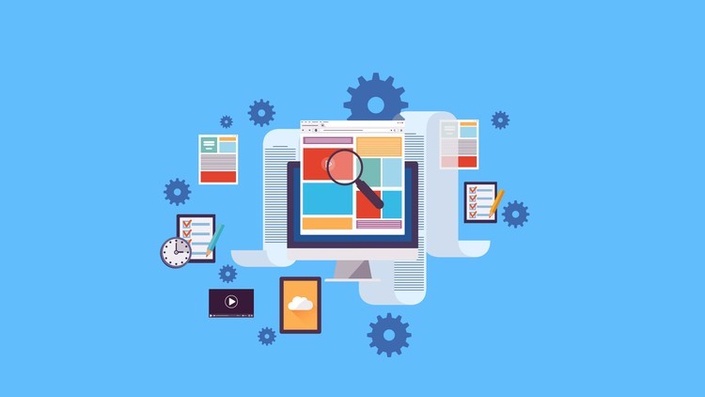 Python BeautifulSoup: Extract Web Data Beautifully
Parse and extract from HTML streams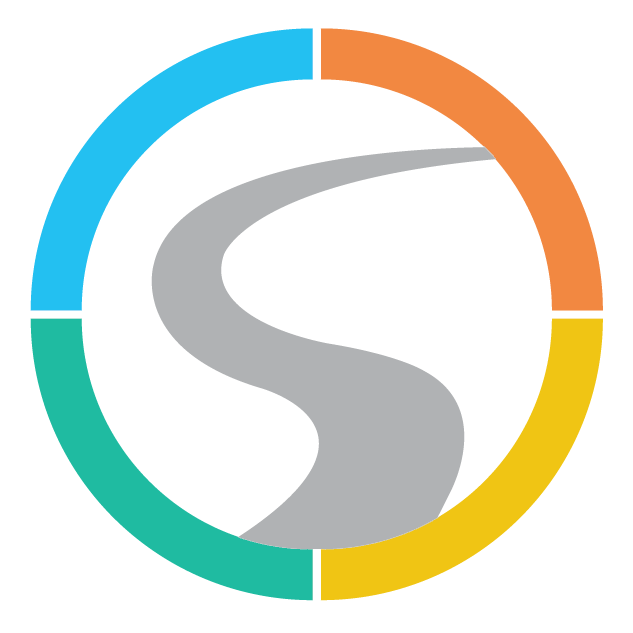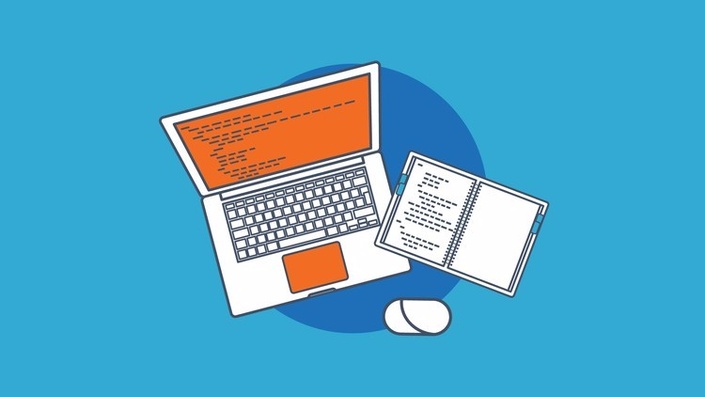 Starting with Ember.js 2
Create amazing web apps with Ember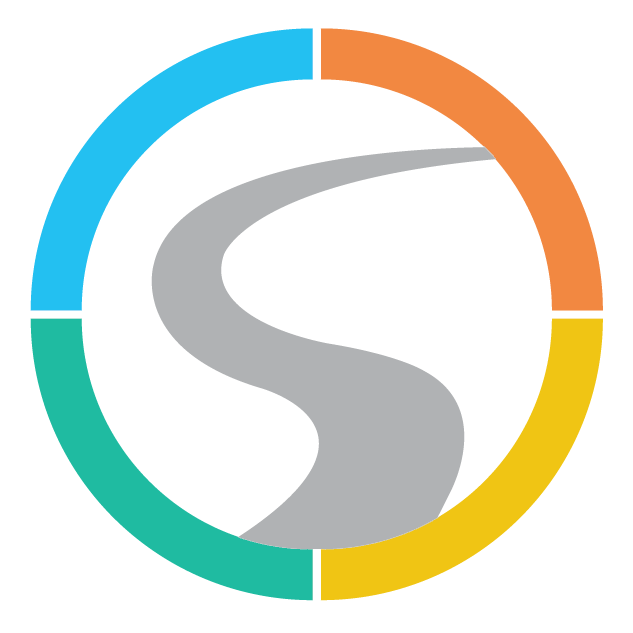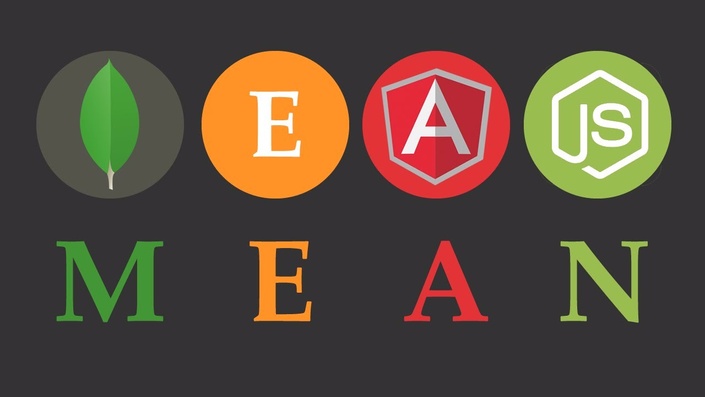 Learn MEAN Stack
MEAN - MongoDB, Express.js, AngluarJS and Node.js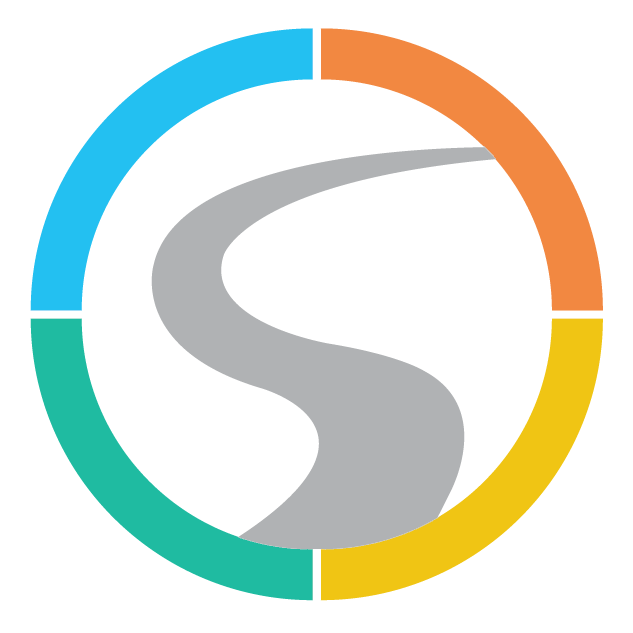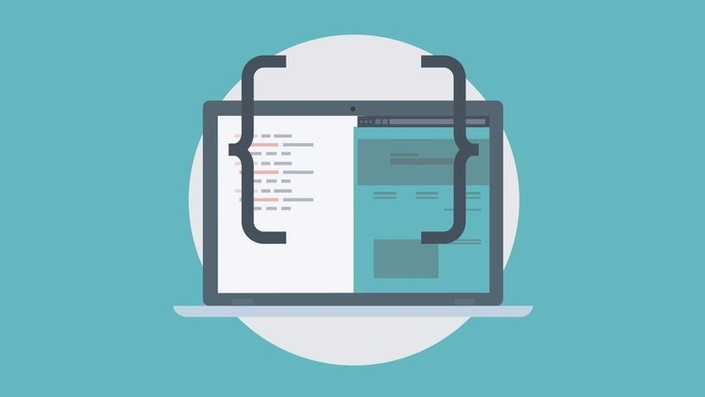 Docker Compose in Depth
Build multi-container environments with Compose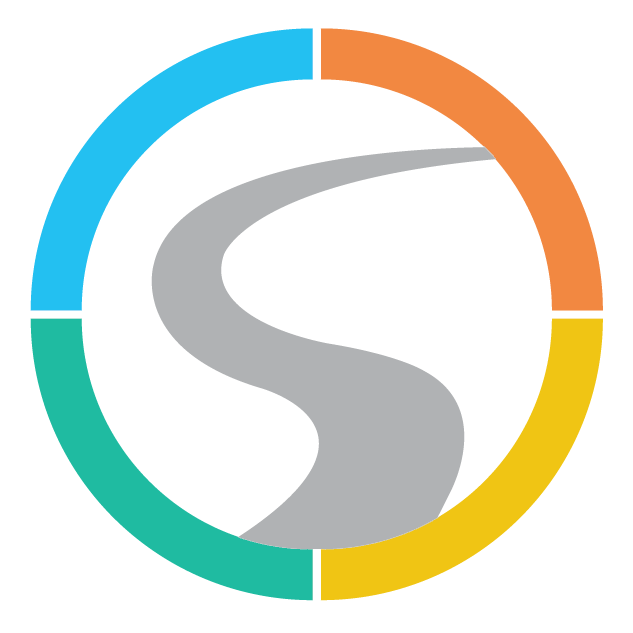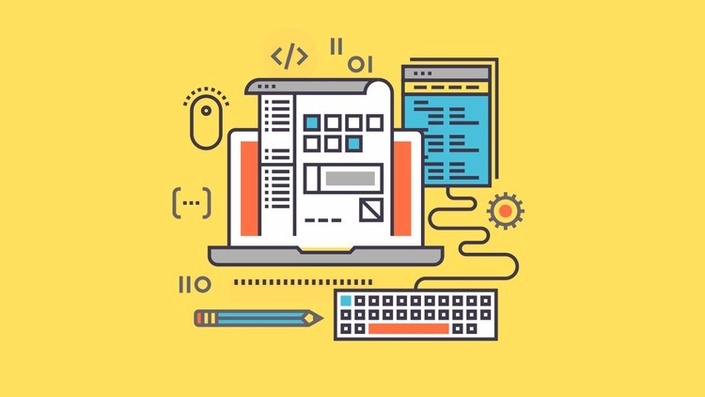 C# Programming Crash Course
Understand and use C#.NET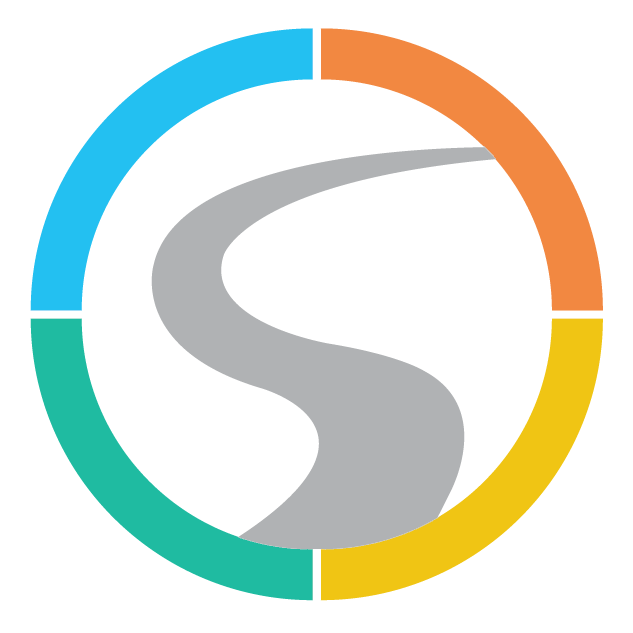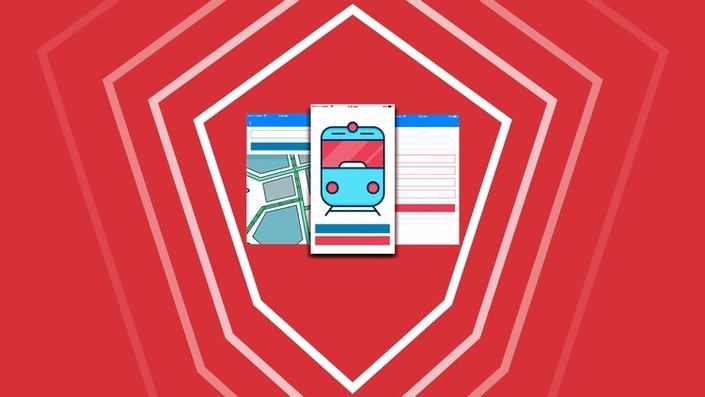 Angular 2 Crash Course with TypeScript
Build a fully functional app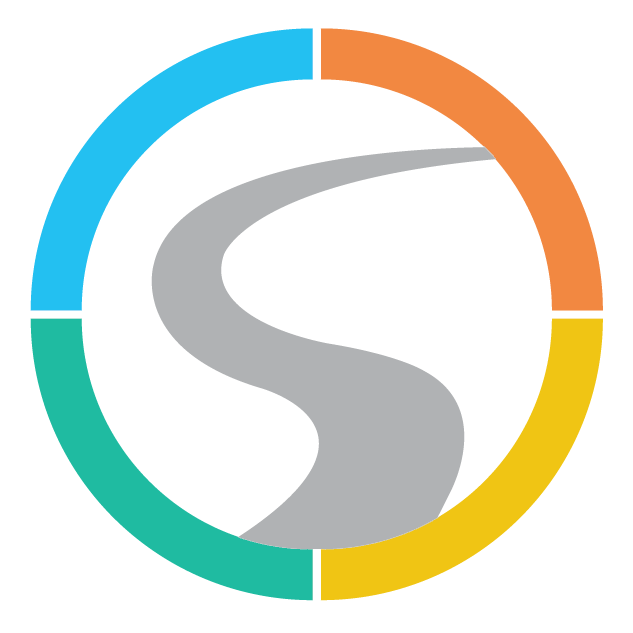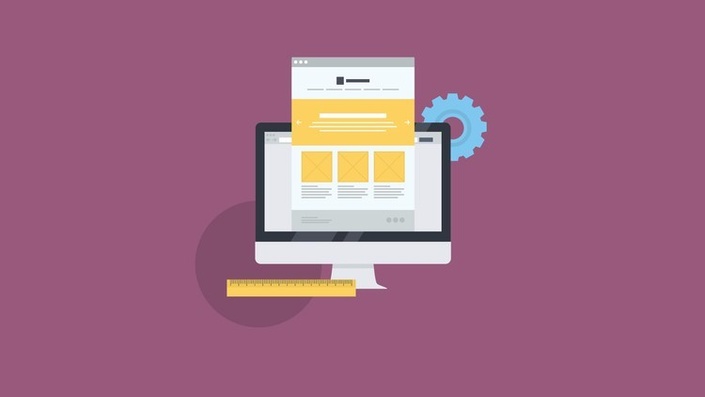 Getting Started with Vue.js
A simple, powerful JavaScript Framework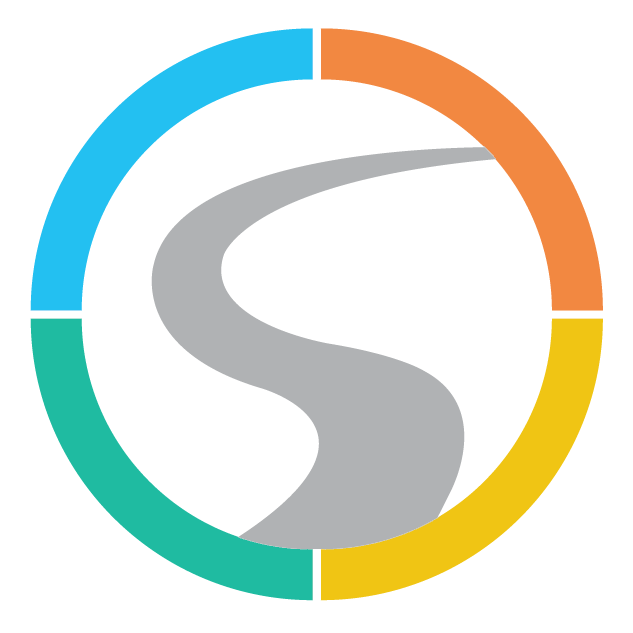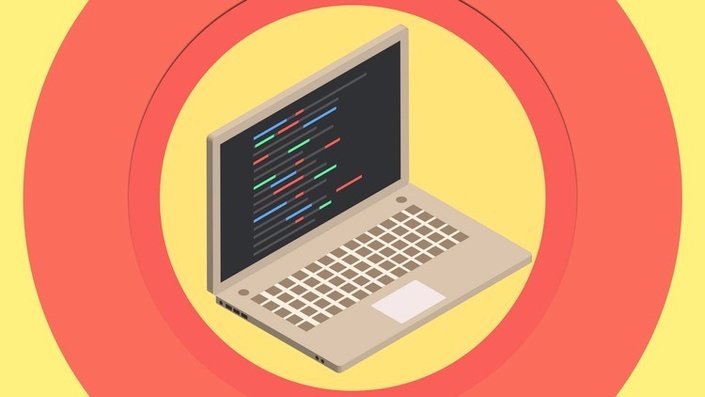 Hello Julia: Learn the New Julia Programming Language
From installation to advanced topics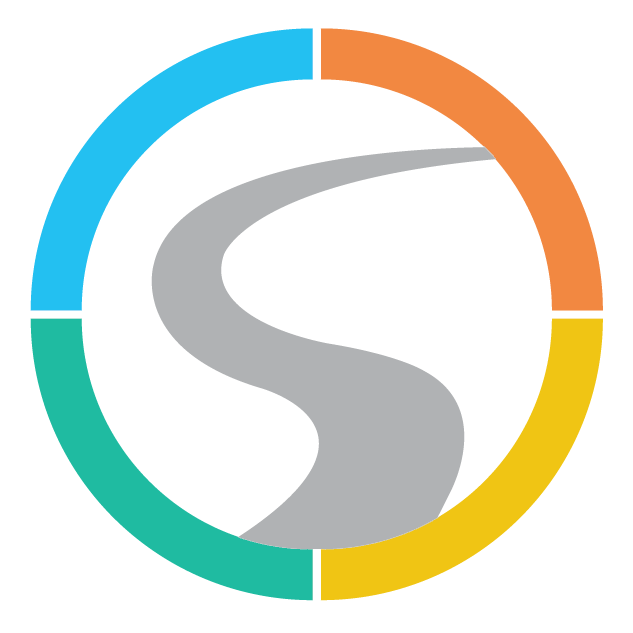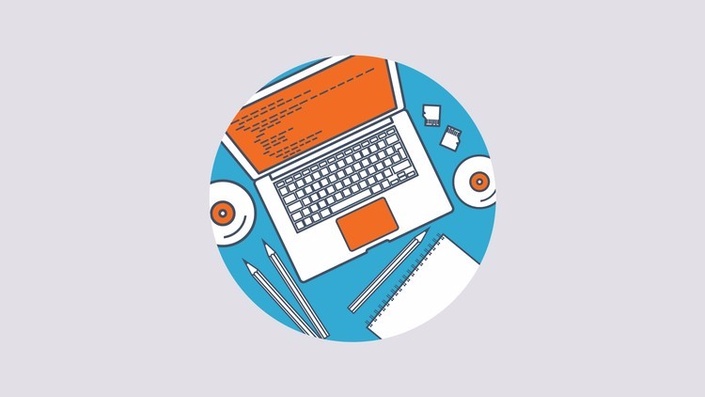 Learn Pascal Programming from Scratch
Starting from fundamentals, build multi-platform apps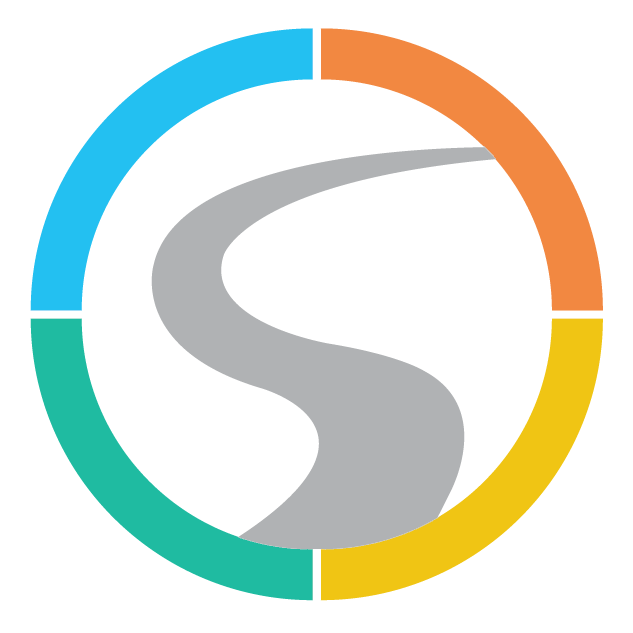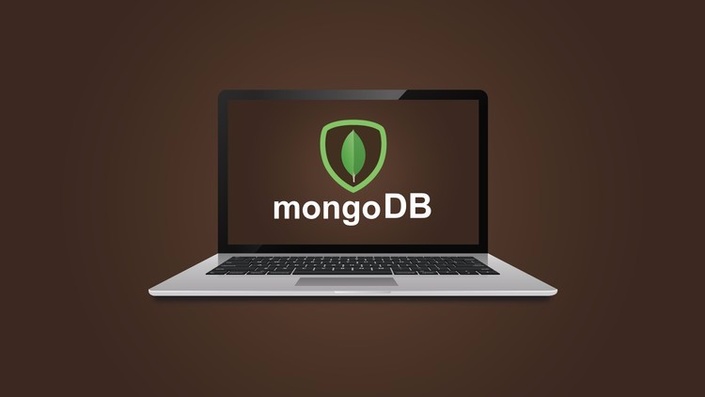 Learn MongoDB From Scratch
No SQL, simple and complete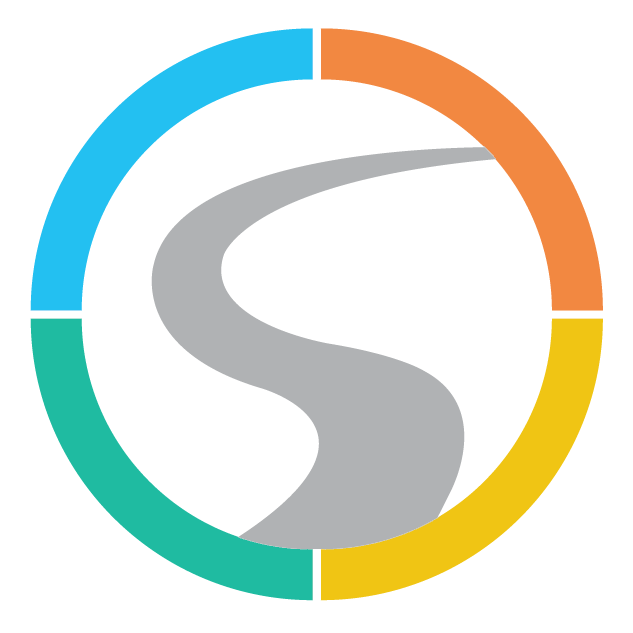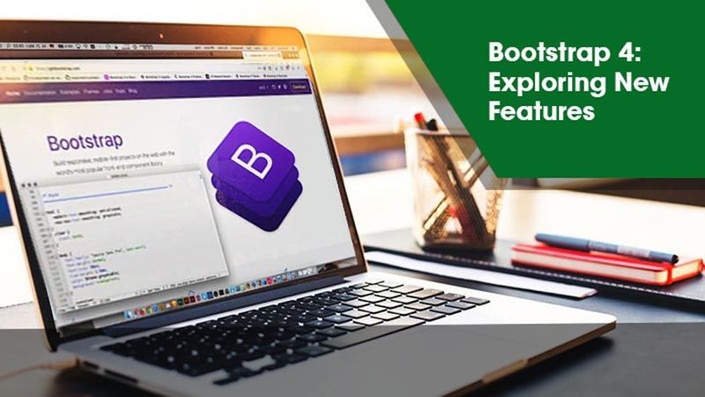 Bootstrap 4: Exploring New Features
Build responsive web sites from scratch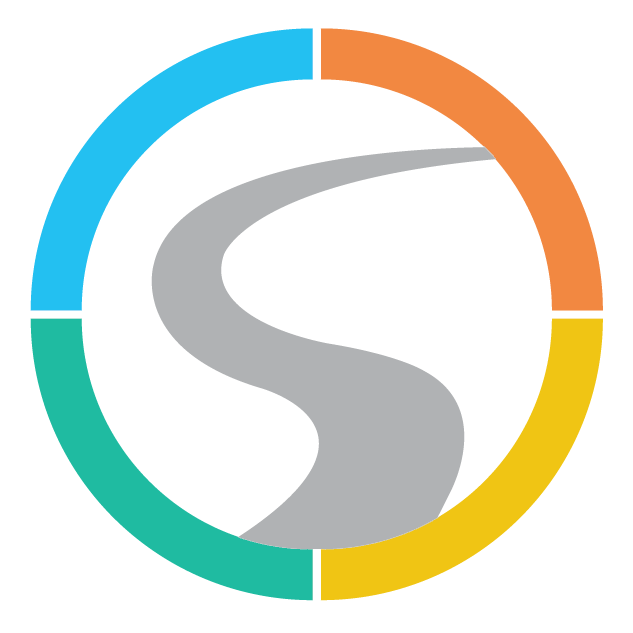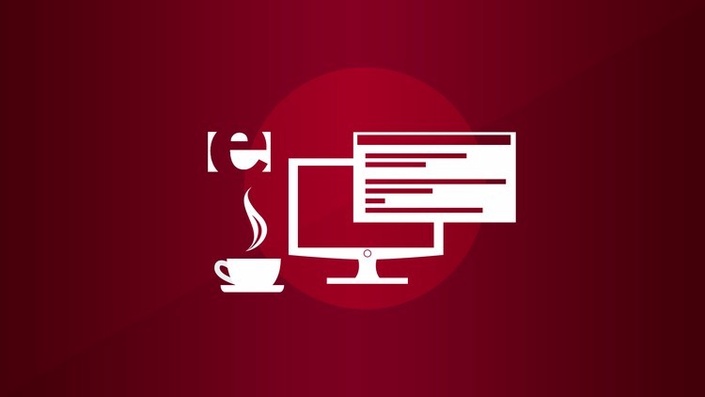 Erlang Programming for Beginners
History, fundamentals and advanced features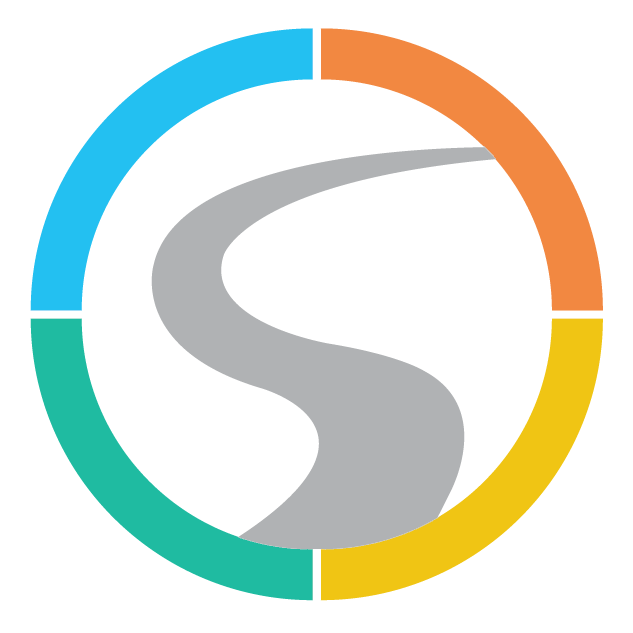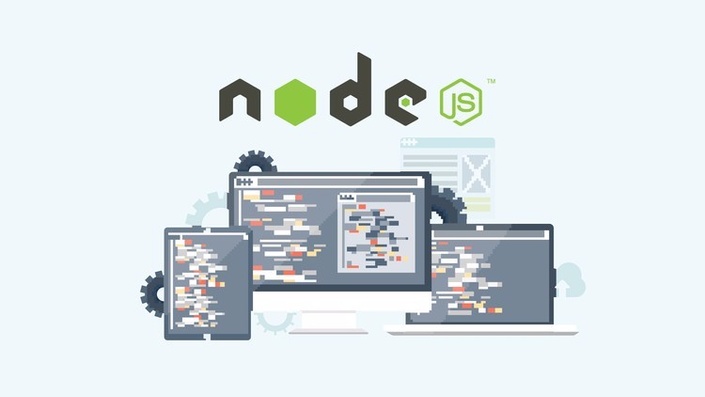 Node.js - From Zero to Web Apps
Hands on project on Cloud9 IDE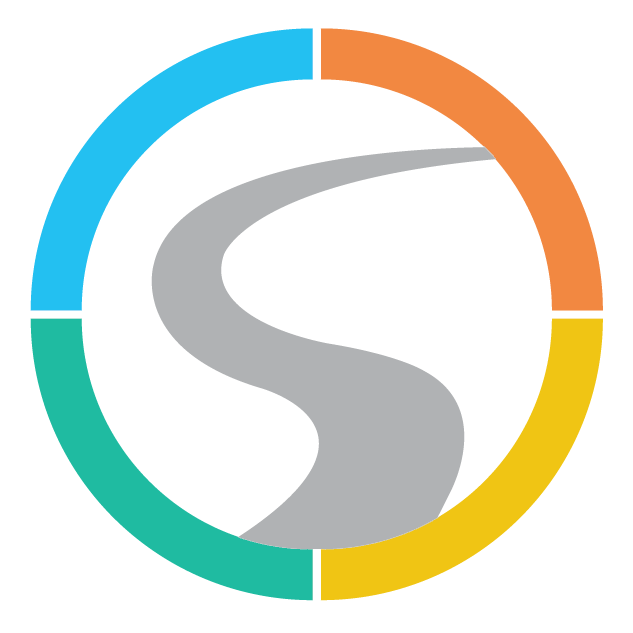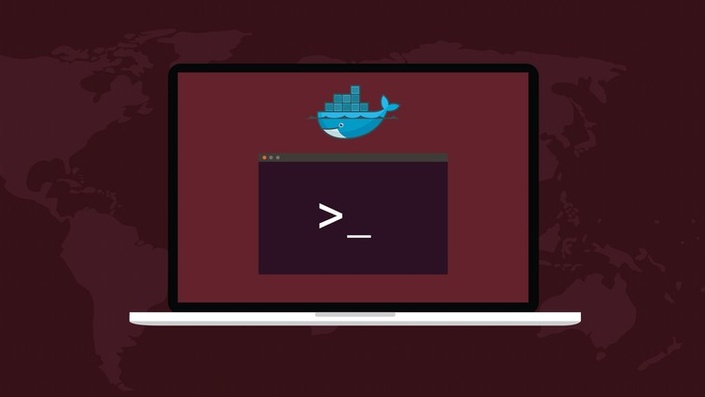 Introduction to Docker
Use Docker to build a web site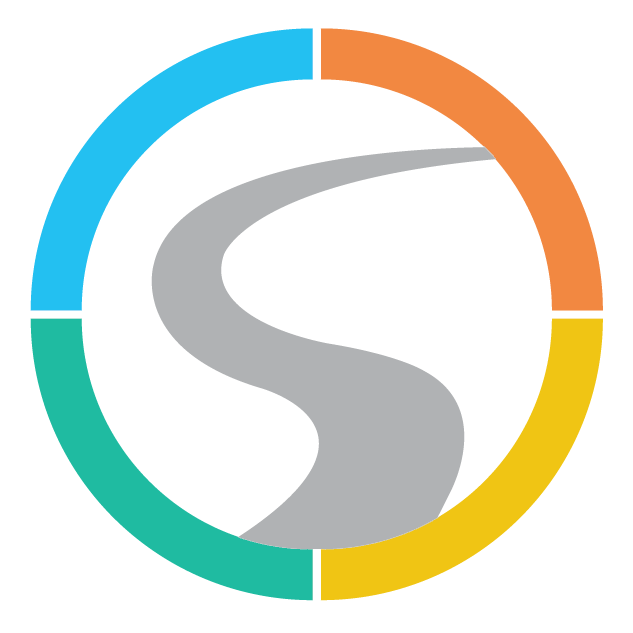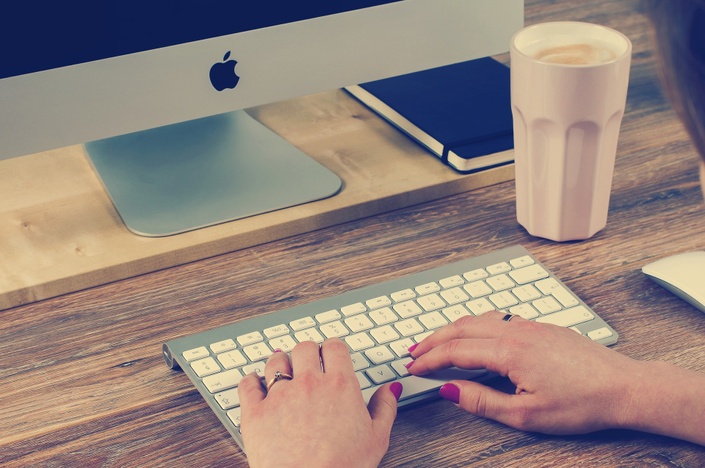 macOS Development Crash Course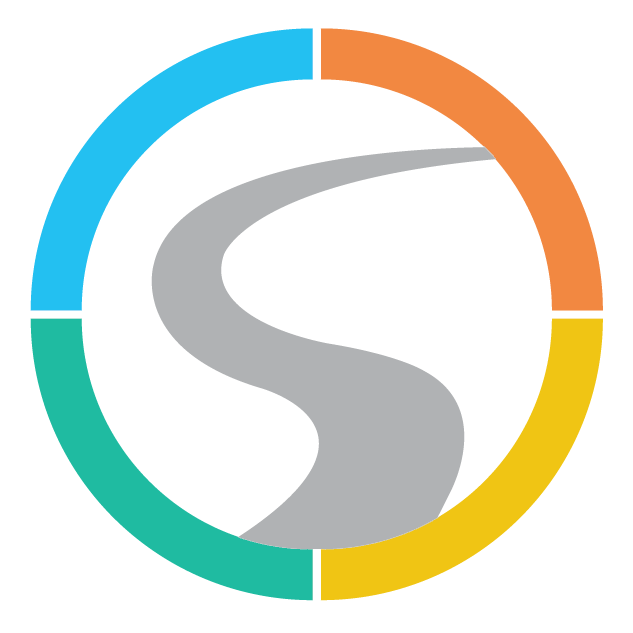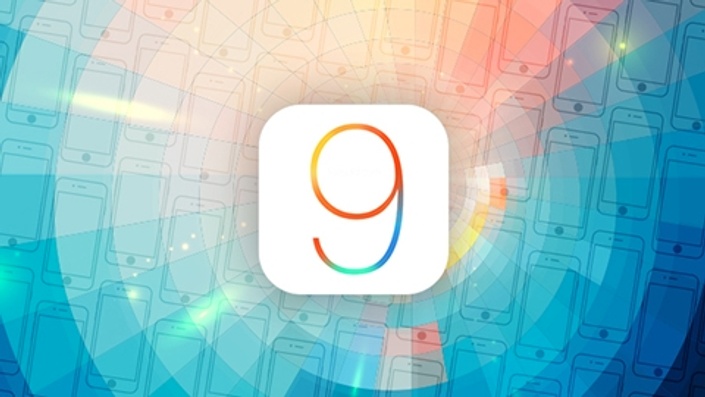 iOS 9 App Development For Beginners
Become an Apple developer on mobile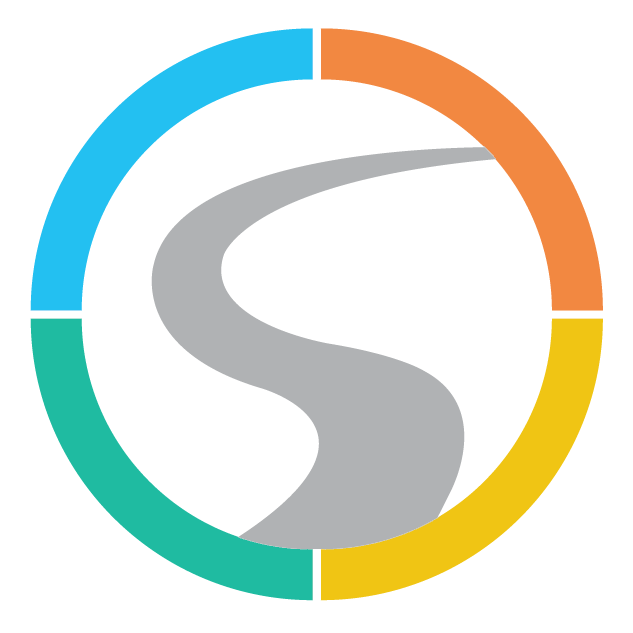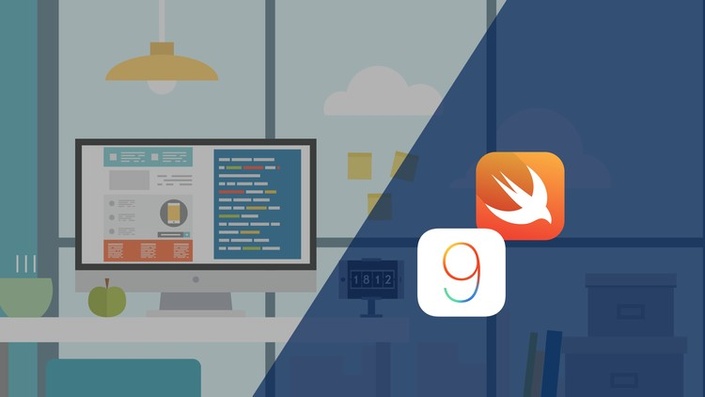 Intermediate iOS 9 Programming
Dive deeper into IOS development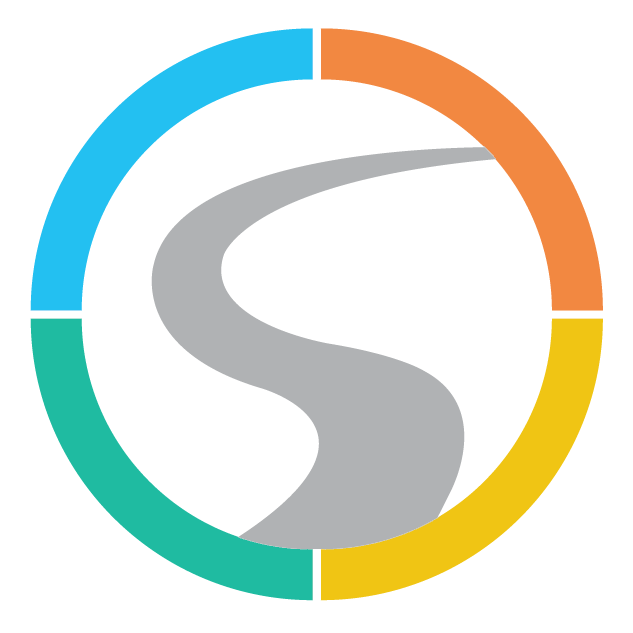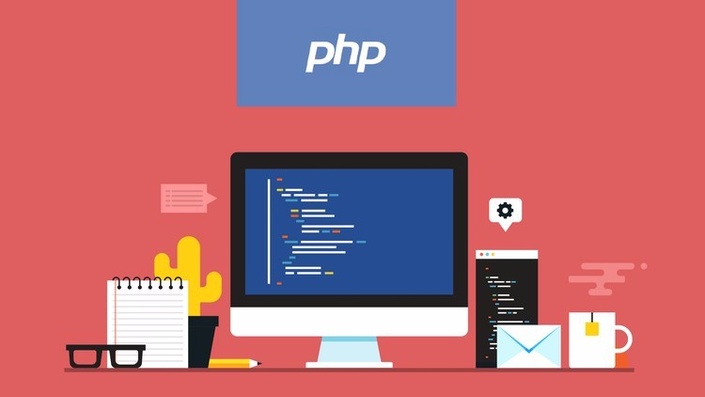 PHP Object Oriented Programming Fundamentals
Introducing OOP in a PHP environment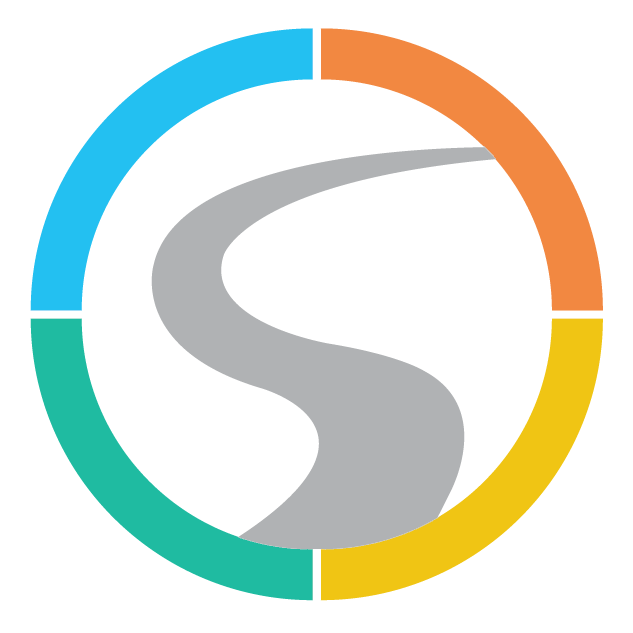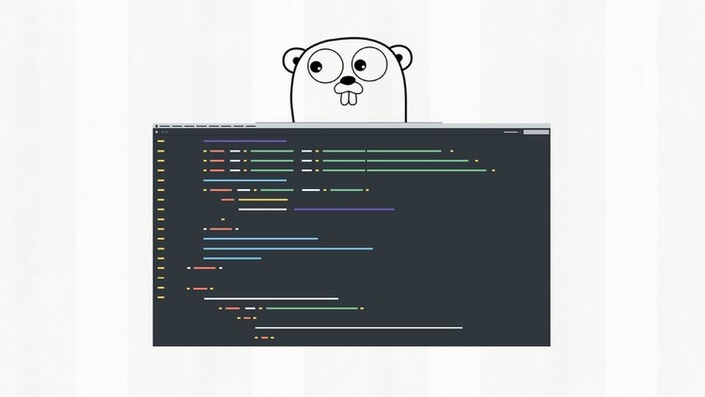 Google Go Programming for Beginners (Golang)
Why Go? Use two development environments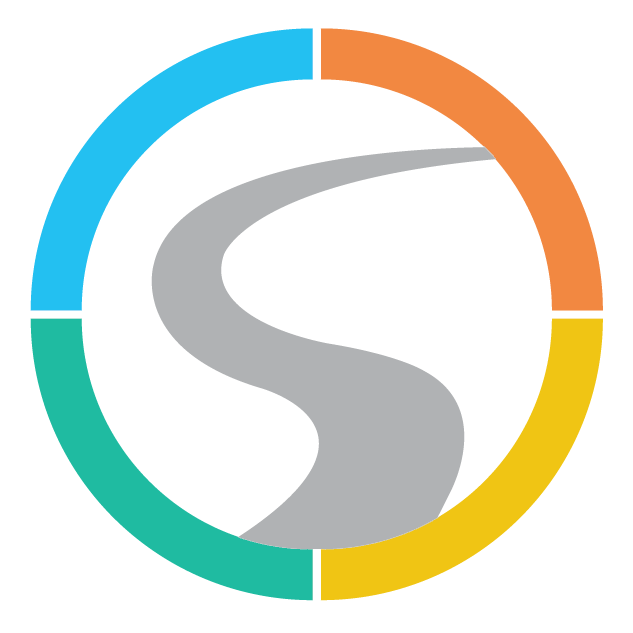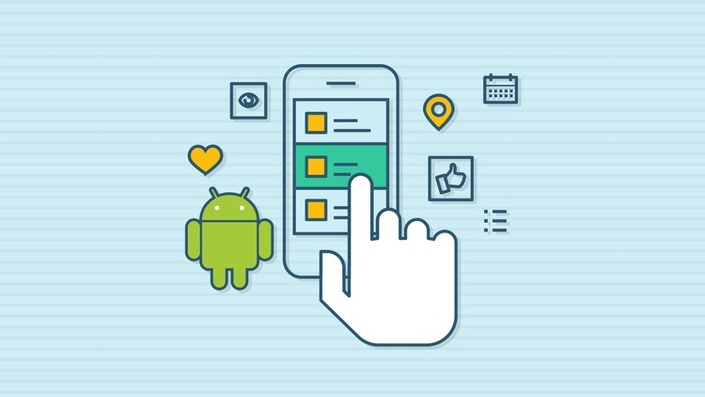 Android App Development: Easy and Quick Programming
Become an Android Developer on mobile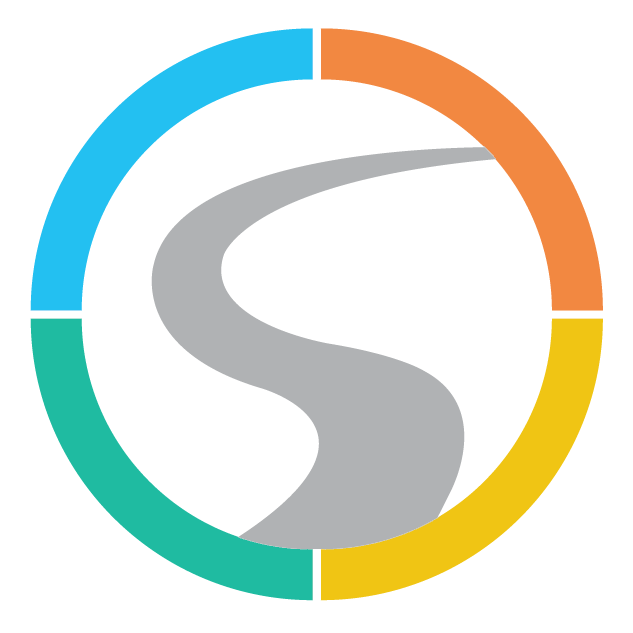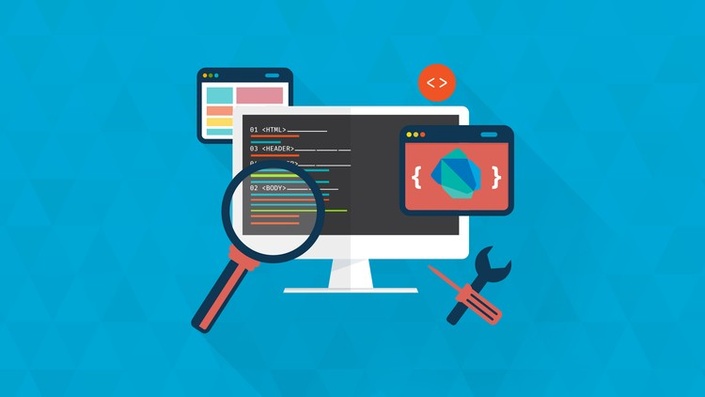 Beginning Web Components with Dart
Use Google's new language in real projects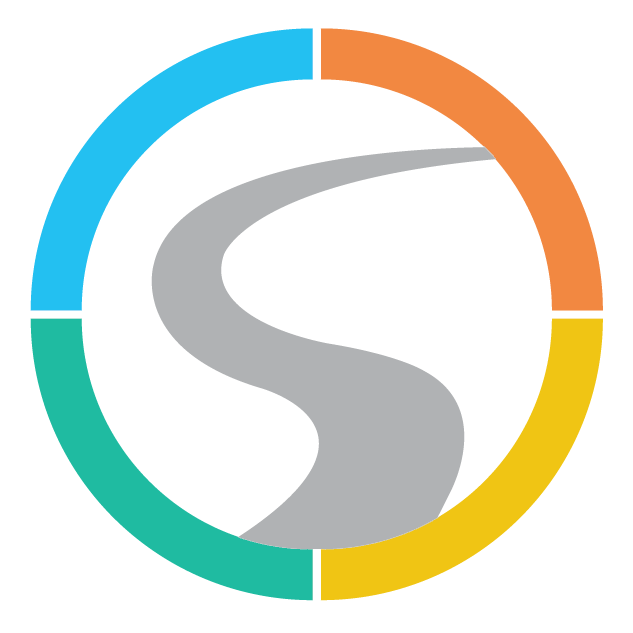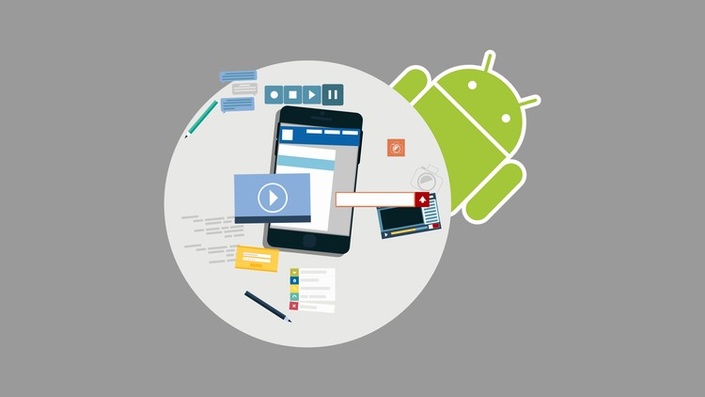 Build Android Apps with App Inventor 2 - No Coding Required
Create applications with drag and drop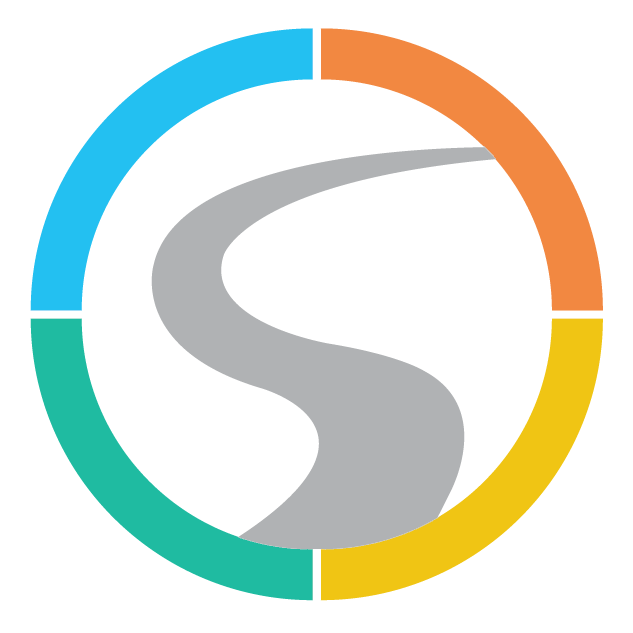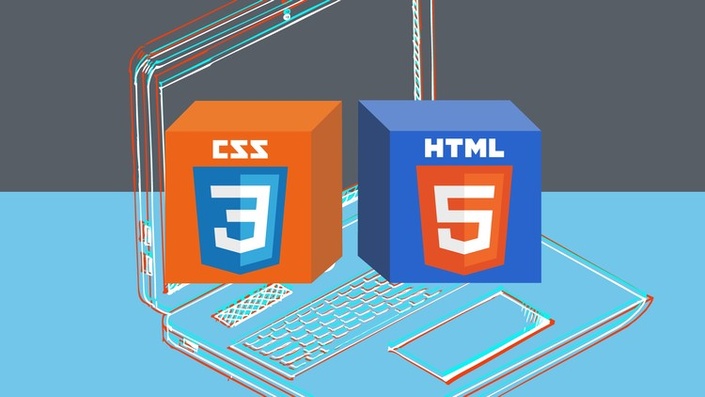 HTML5 and CSS3 Fundamentals
Build a complete website from scratch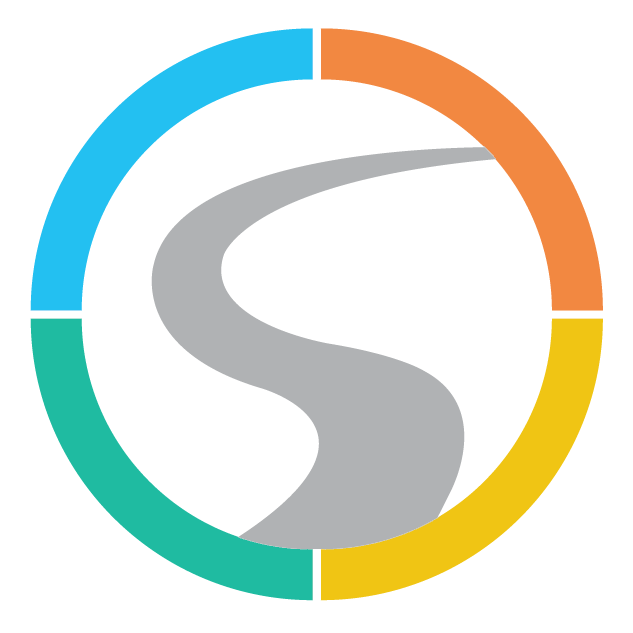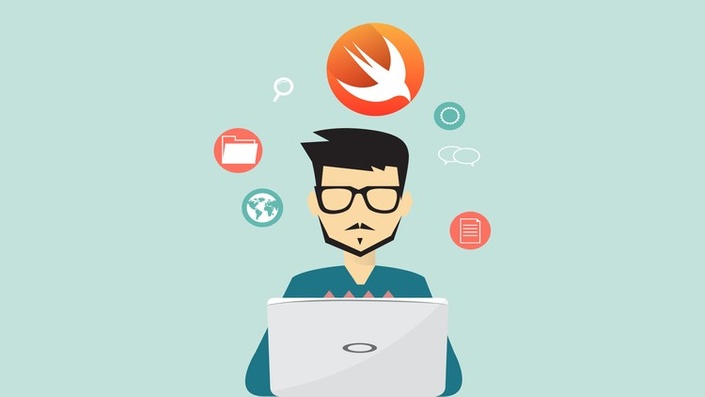 Swift Programming for Beginners
Learn to write iOS apps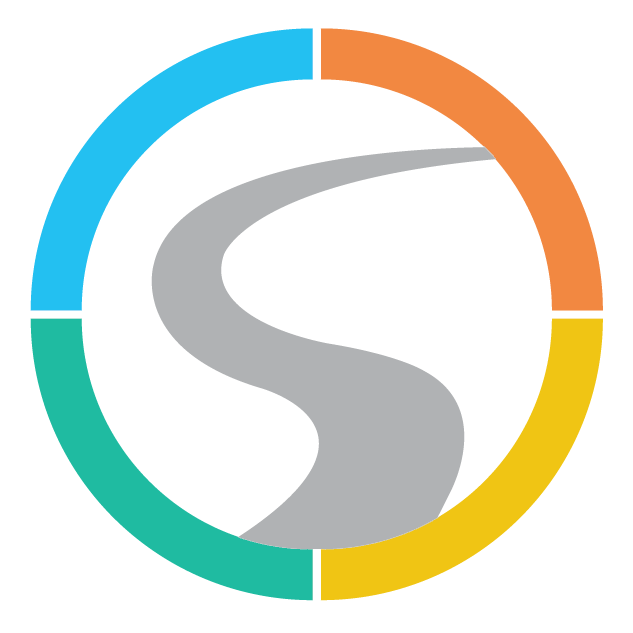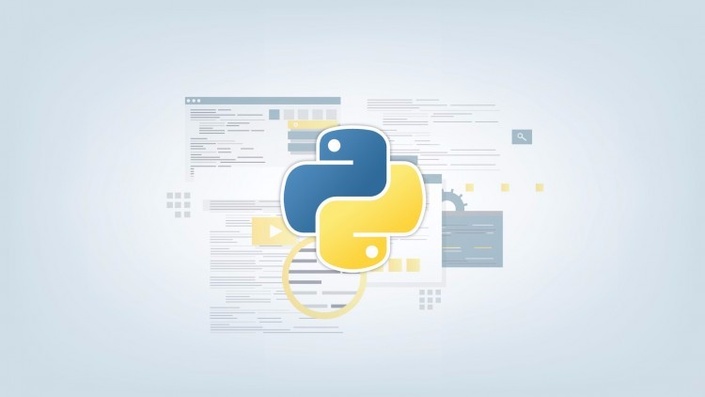 Python Web Programming
Python on the Internet, crash course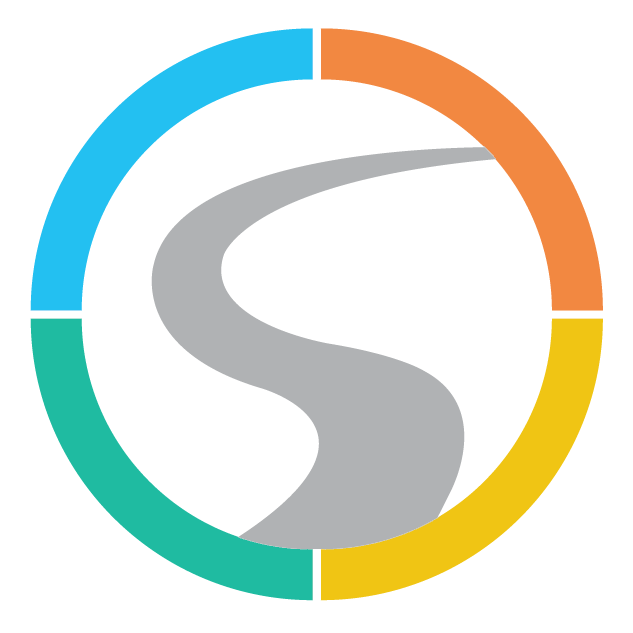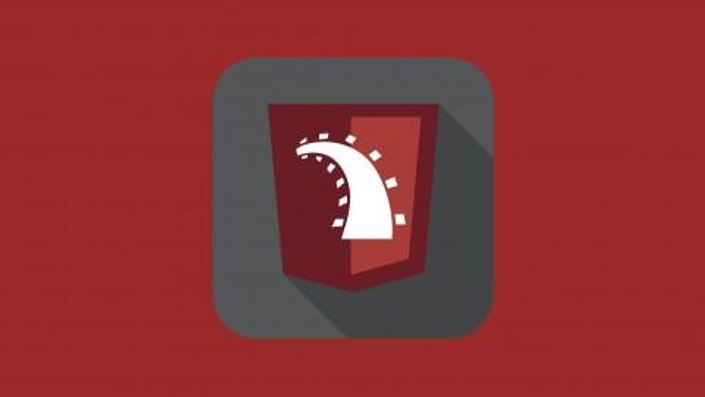 Ruby On Rails for Beginners
No prior knowledge of Ruby required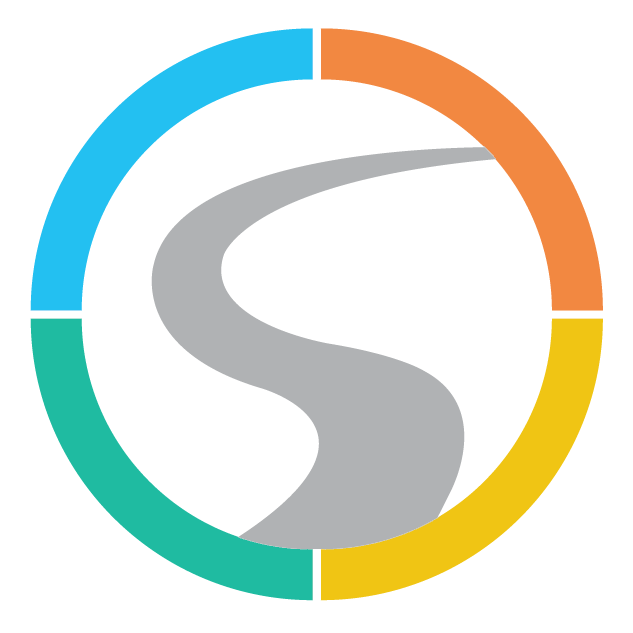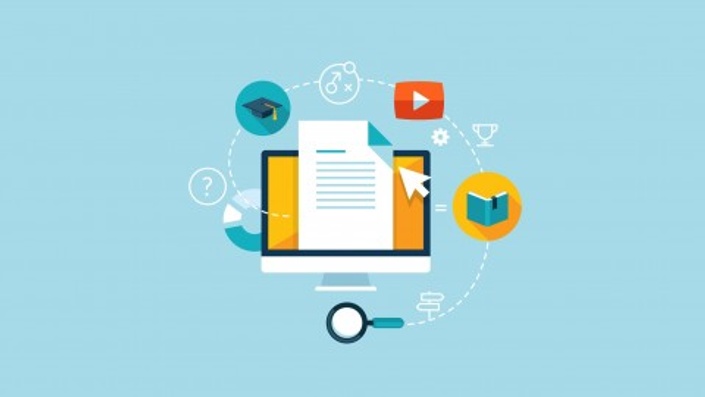 Fundamentals of HTML
Demystify the language of the Web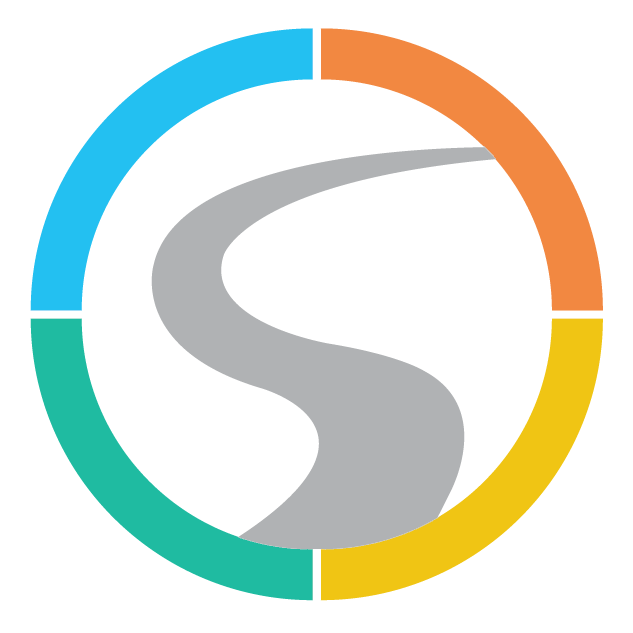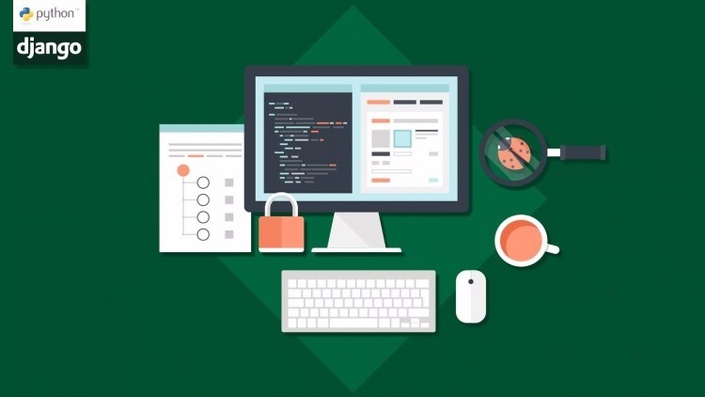 Learn Python Django From Scratch
Python developers, master the Django framework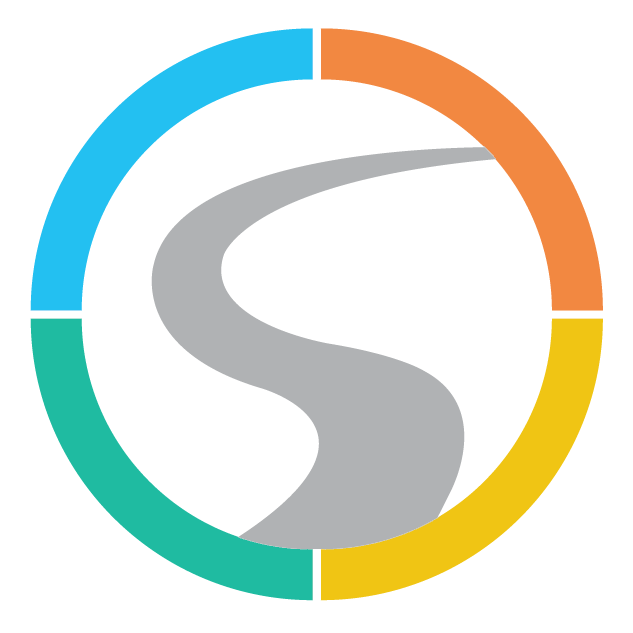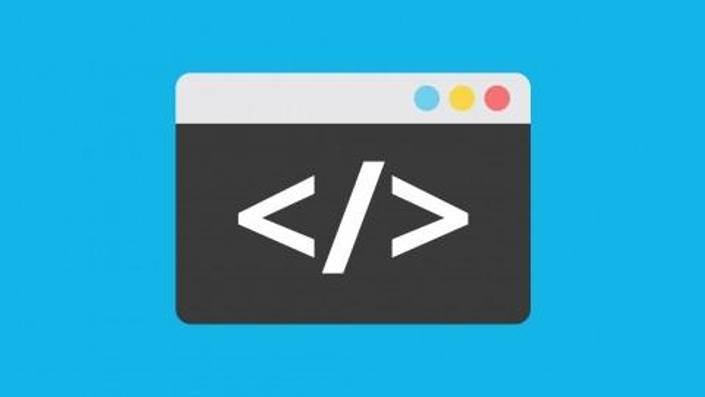 Fundamentals of JavaScript
Understand and write Javascript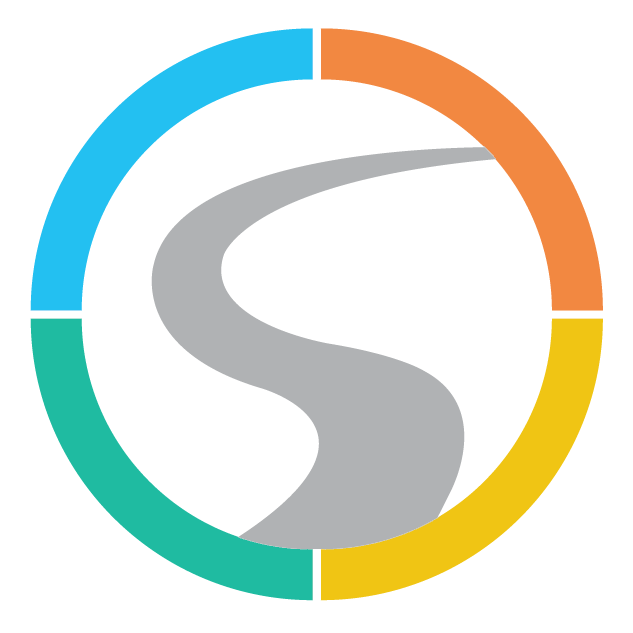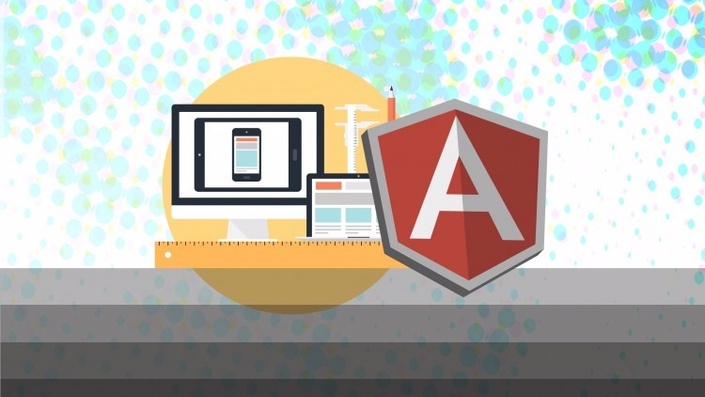 AngularJS For Beginners
Build a grocery list application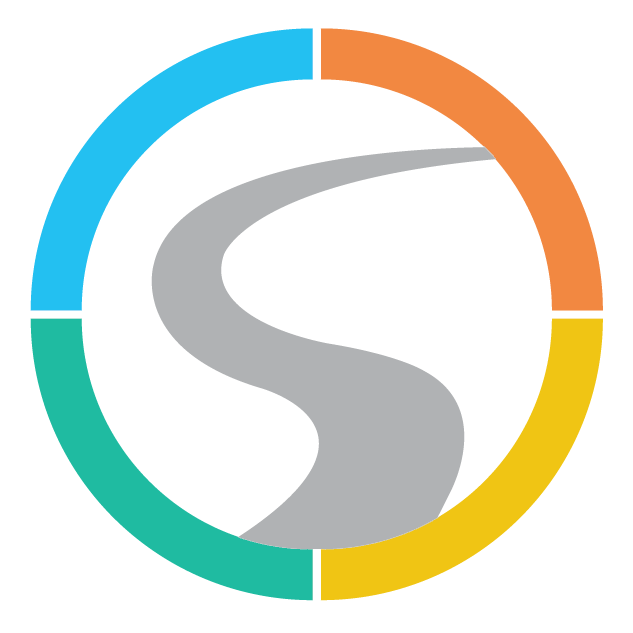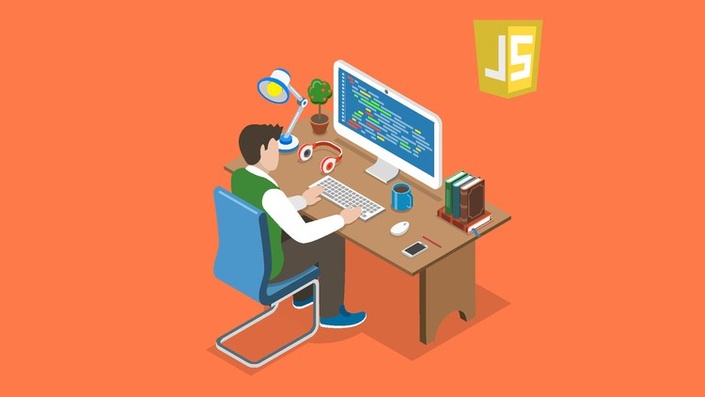 jQuery for Beginners
Install jQuery, understand and use it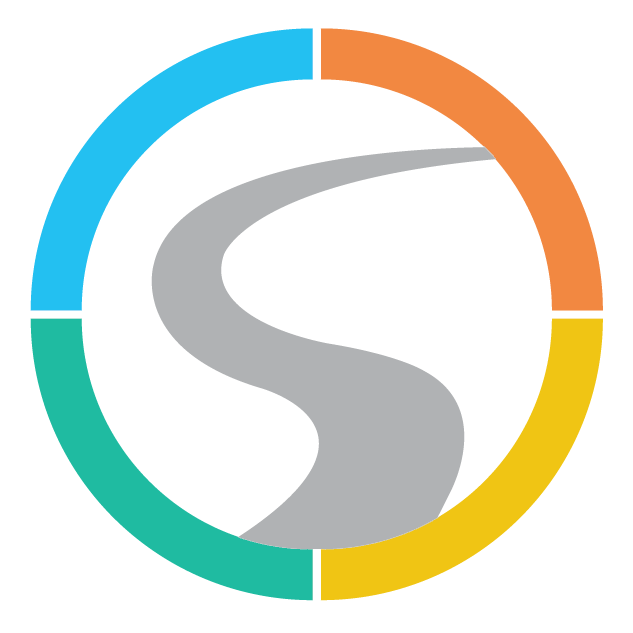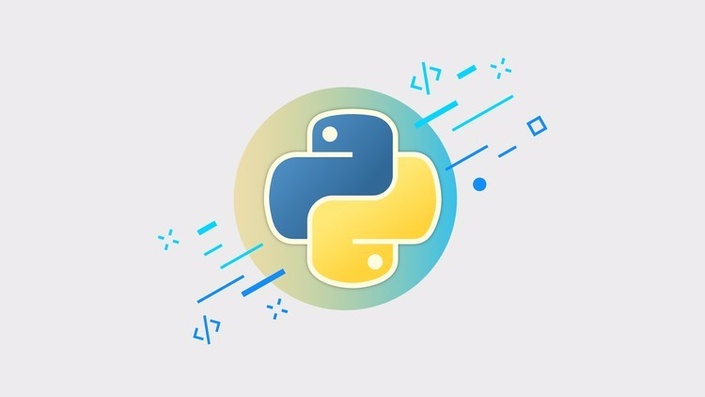 Python Object Oriented Programming Fundamentals
Demystify OOP in a Python context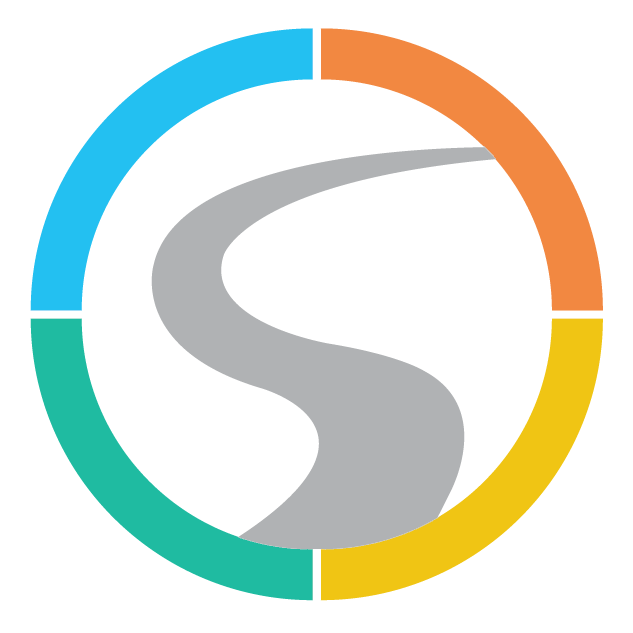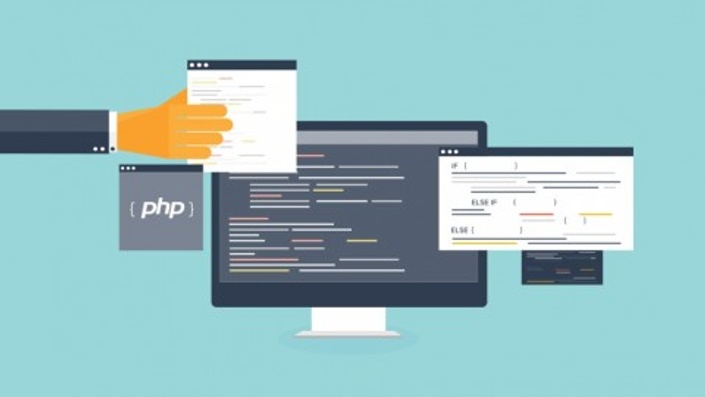 Fundamentals of PHP
PHP basics for coders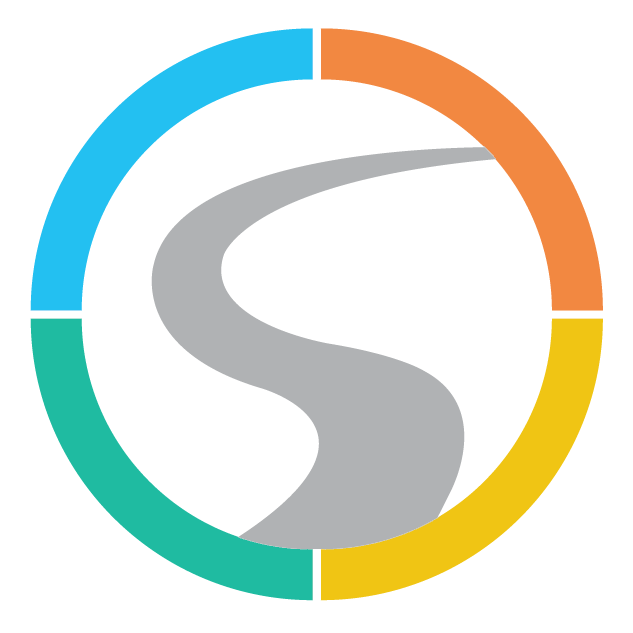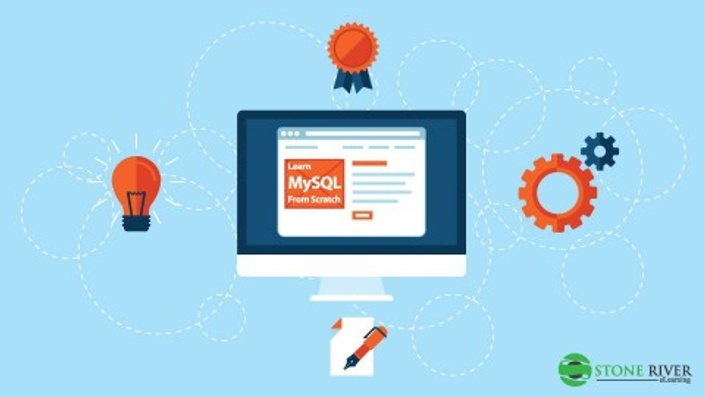 Fundamentals of MySQL
The most popular free web database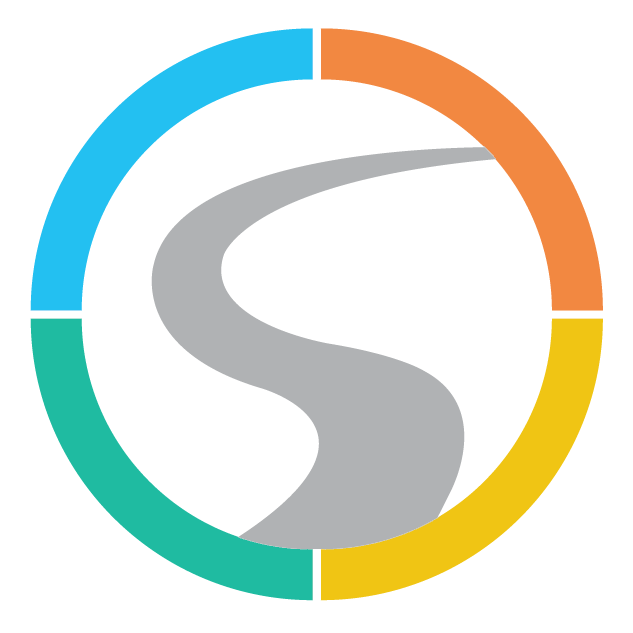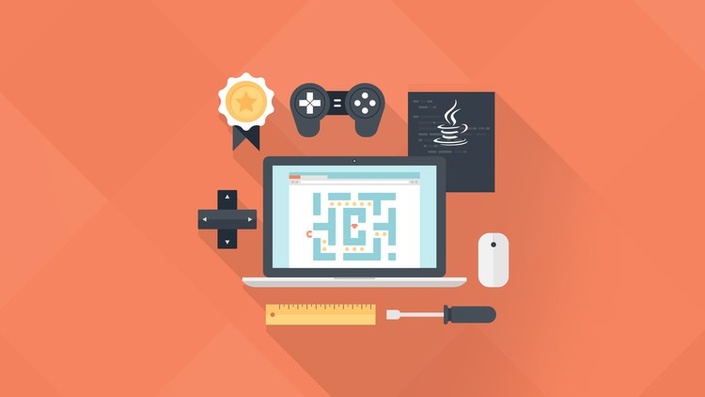 Java Game Development - Create a Flappy Bird Clone
Key game concepts for Java developers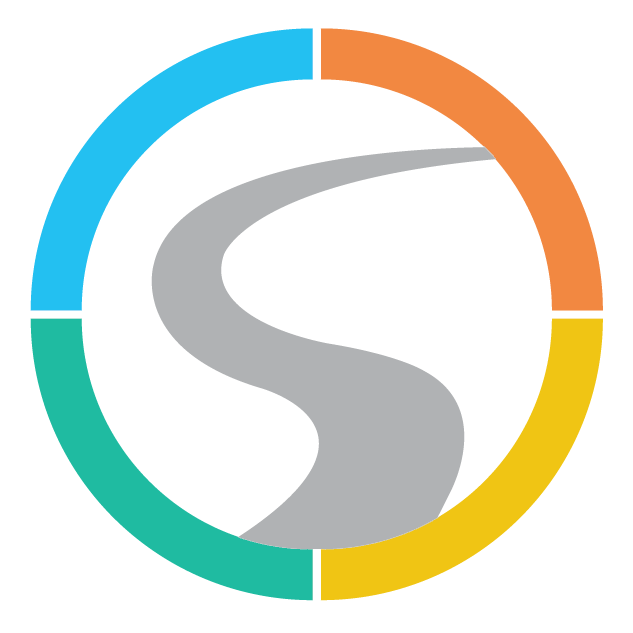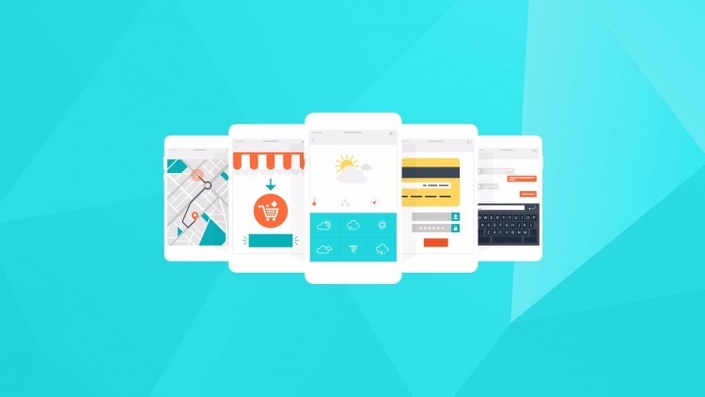 Mobile UI and UX Design
Mobile User Interface and User Experience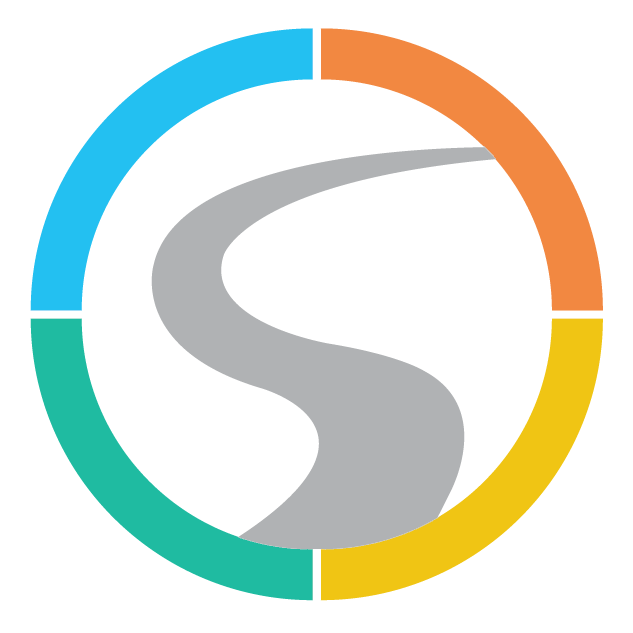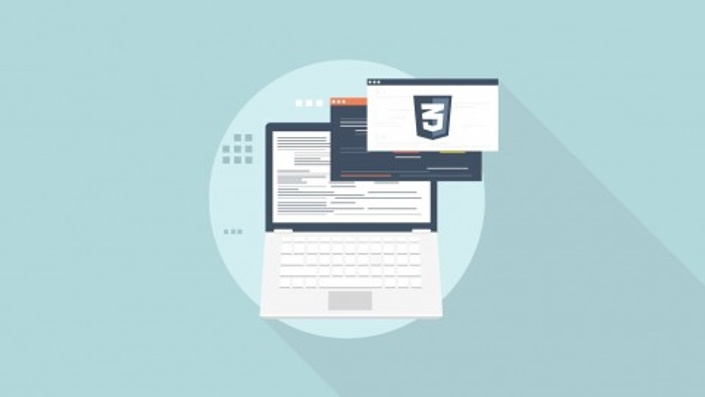 Fundamentals of CSS and CSS3
Improve consistency and simplify maintenance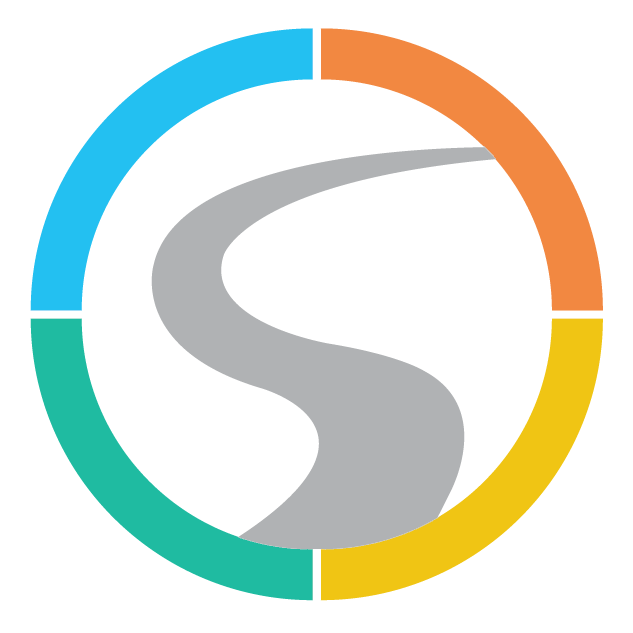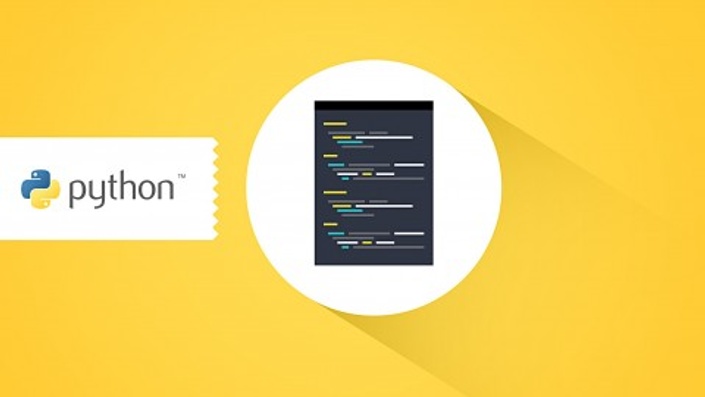 Python Programming for Beginners
Install Python and write your first program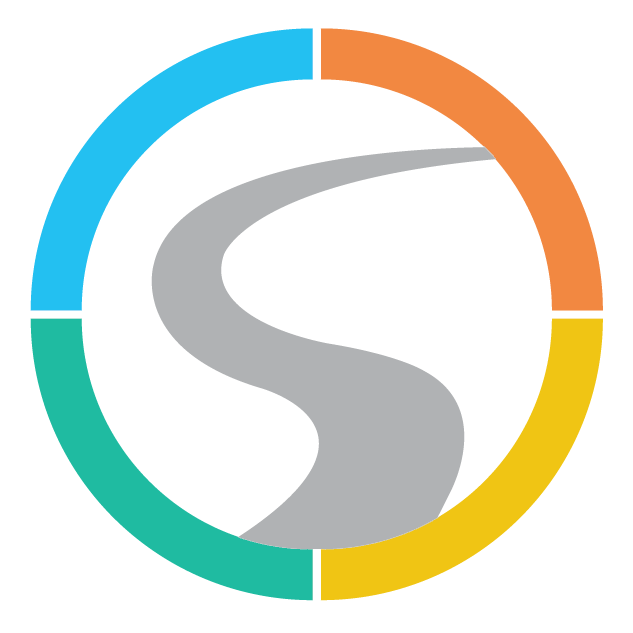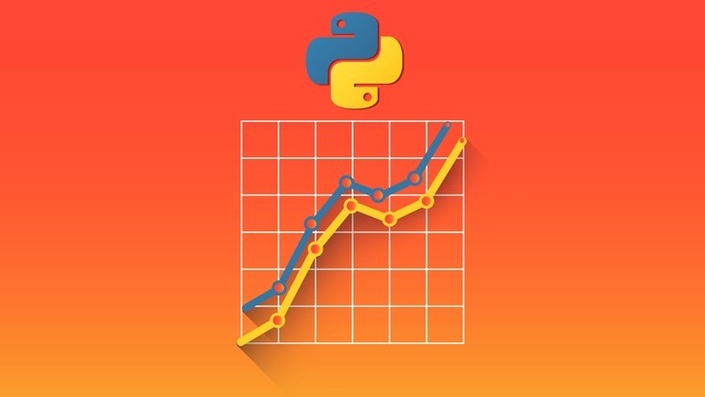 Data Analysis with Python and Pandas
Create dataframes using the Pandas add-on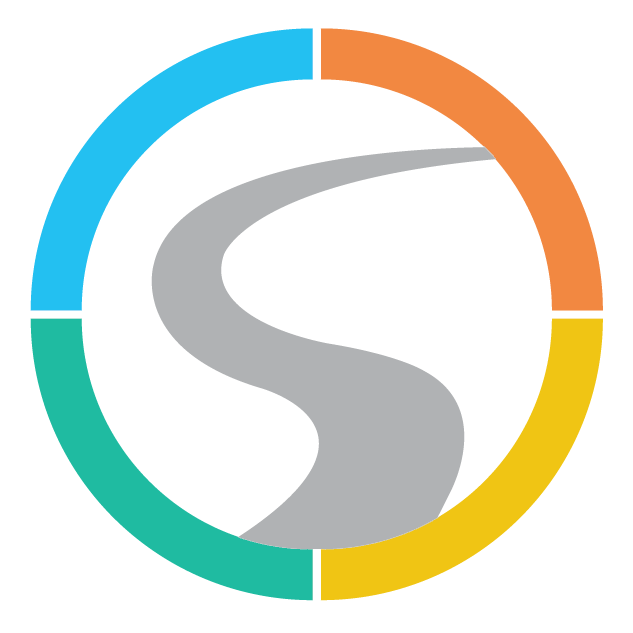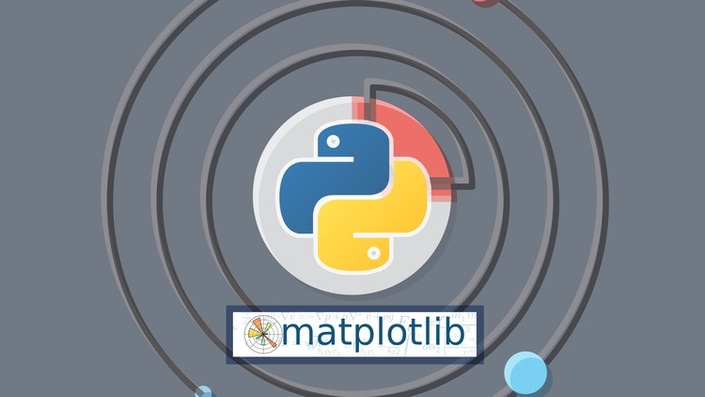 Data Visualization with Python and Matplotlib
Advanced graphs with the Matplotlib add-on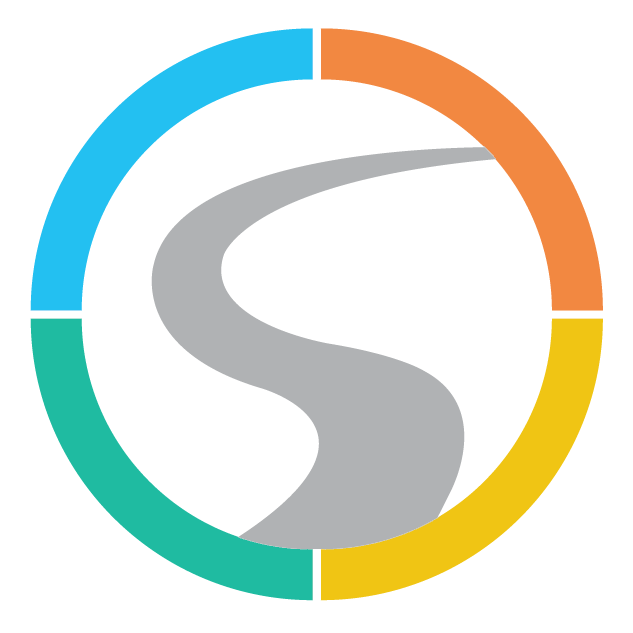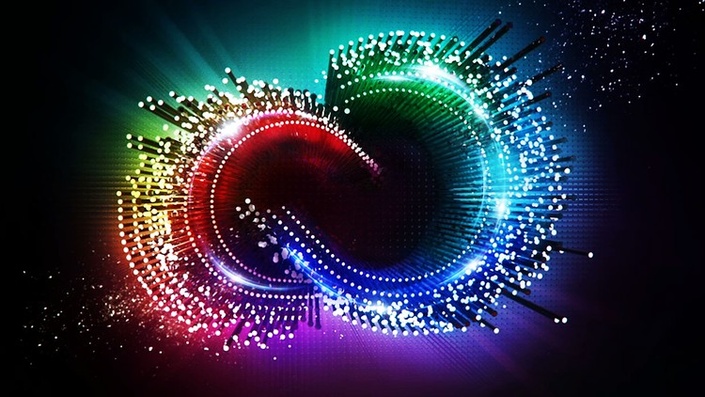 What's New In Adobe CC 2015 Graphics & Web
Explore Creative Cloud features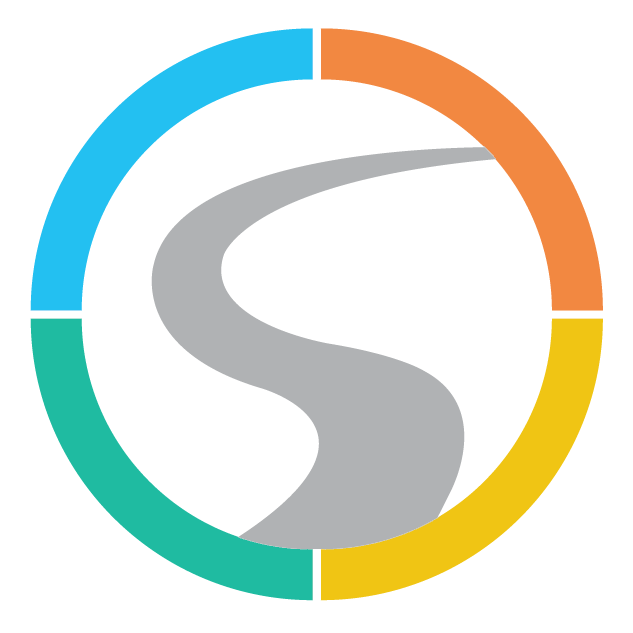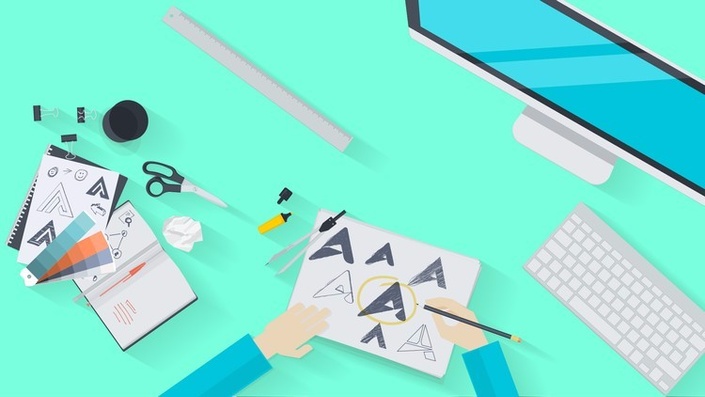 Typography From A to Z
For print media and the web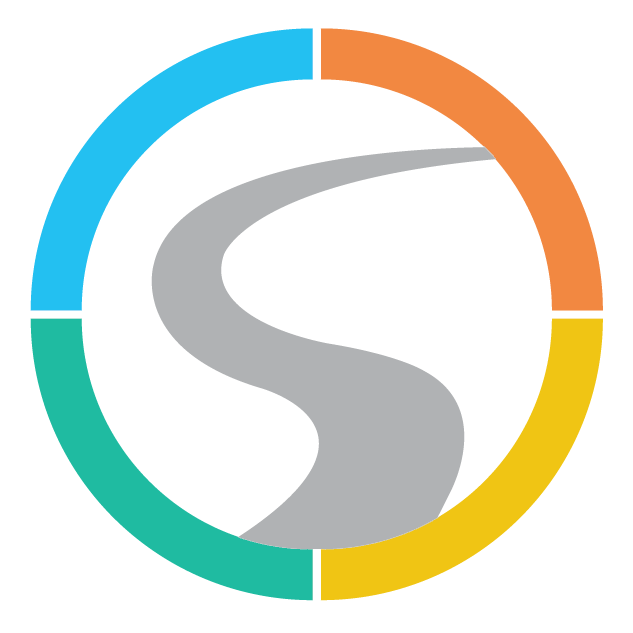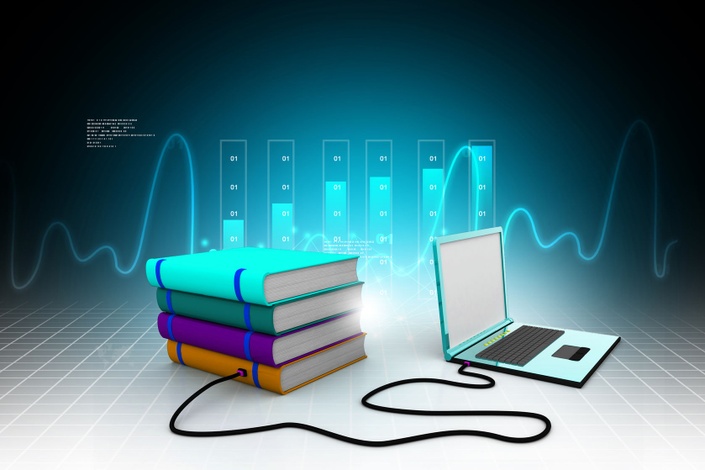 Cisco CCNA (200-120) Online Certification Course
Take this complete Cisco CCNA course - it will cover everything you need to prepare for the 200-120 certification exam!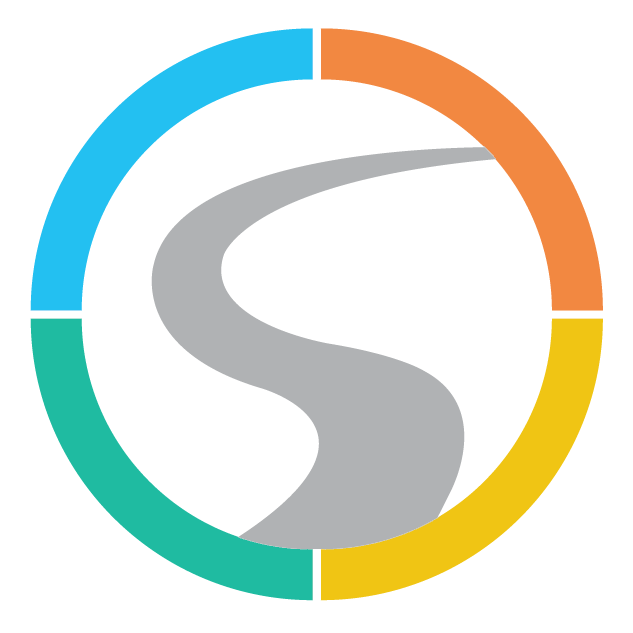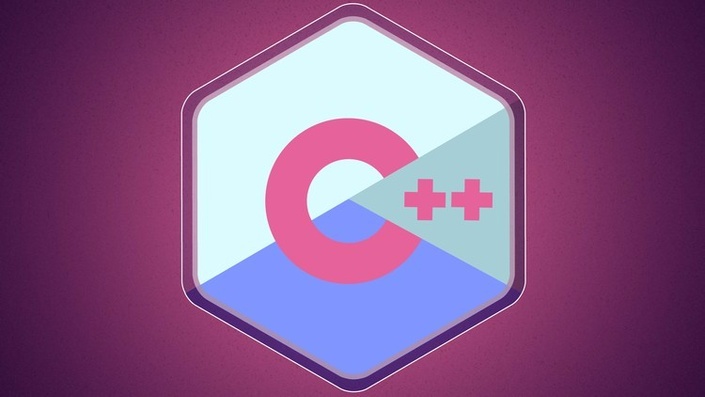 C++ Programming Fundamentals
Get started in this popular language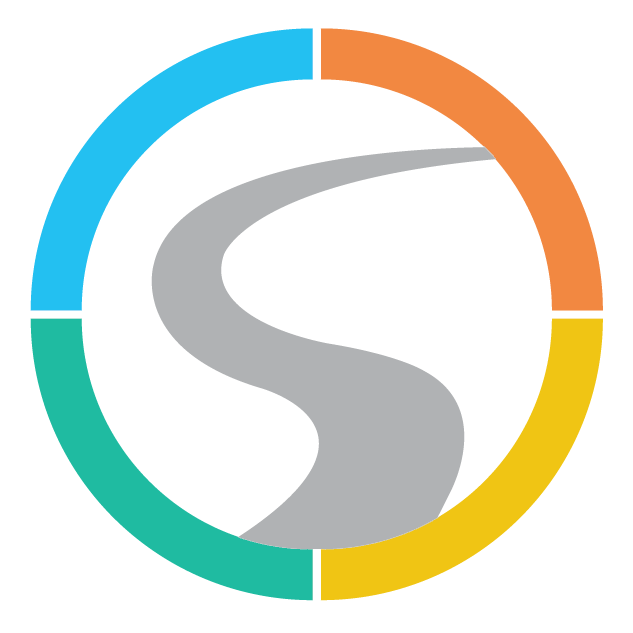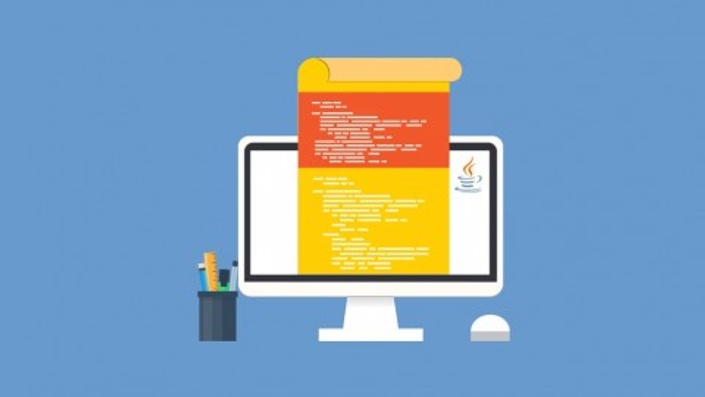 Fundamentals of Java Programming
From installation to your first program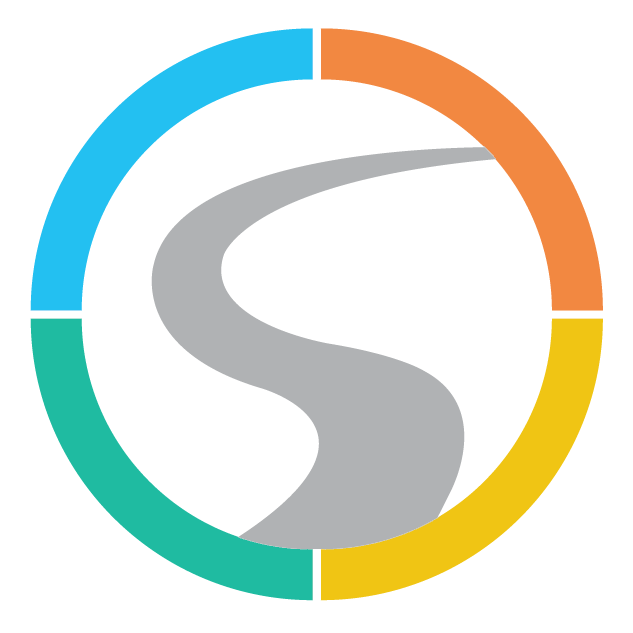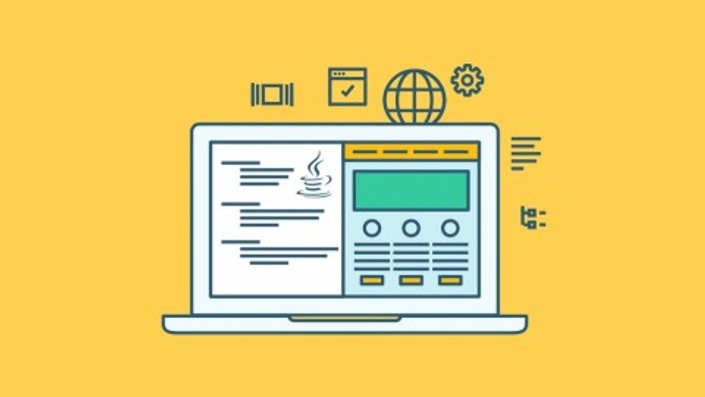 Intermediate & Advanced Java Programming
Object Oriented Programming to advanced networking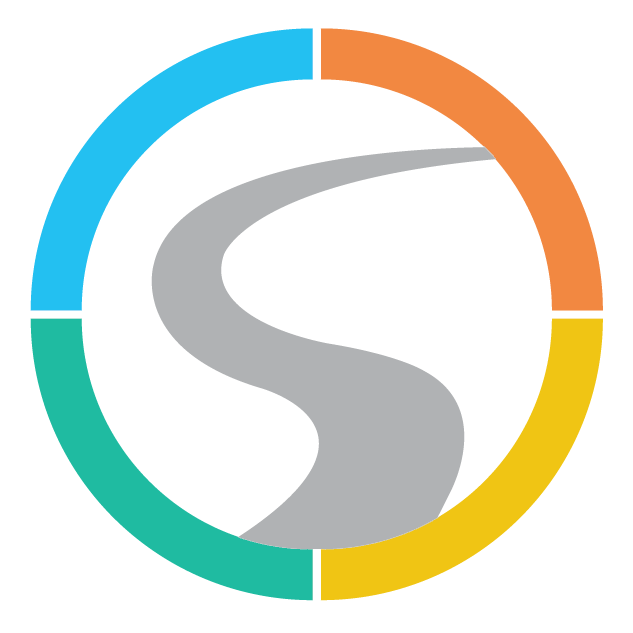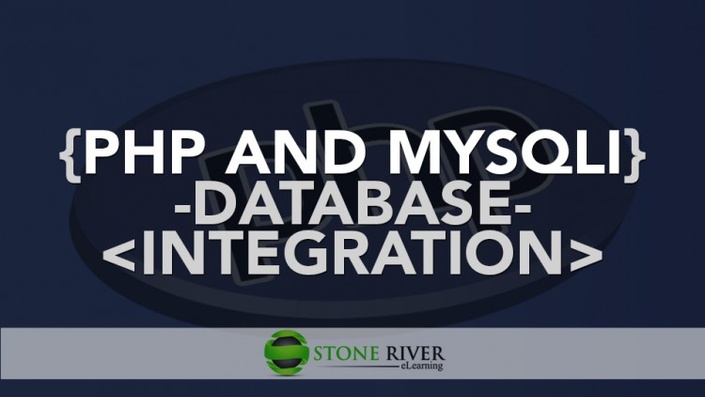 MySQLi For Beginners
Best practices and security considerations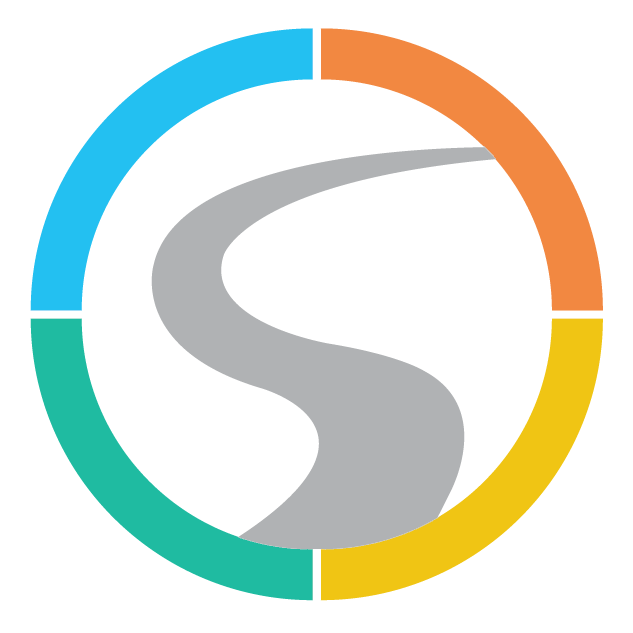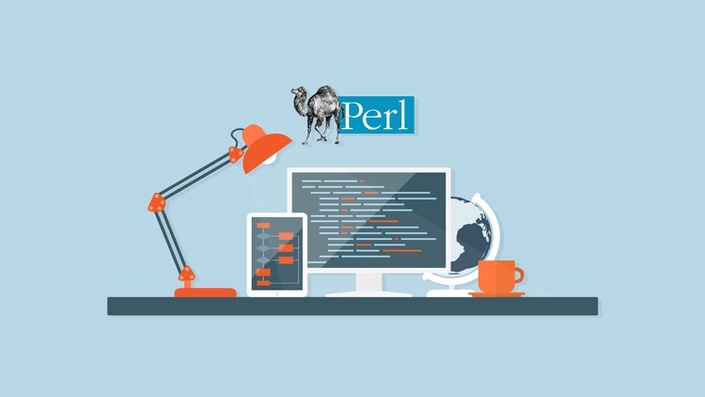 Perl Programming for Beginners
Use Perl for analysis and reporting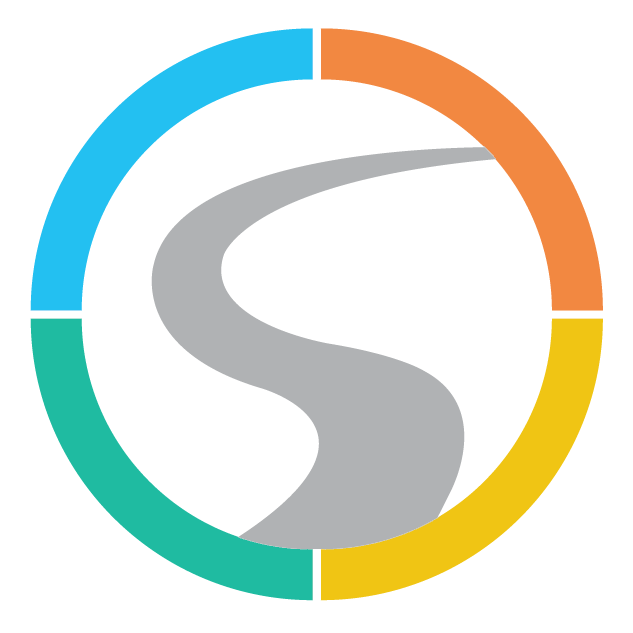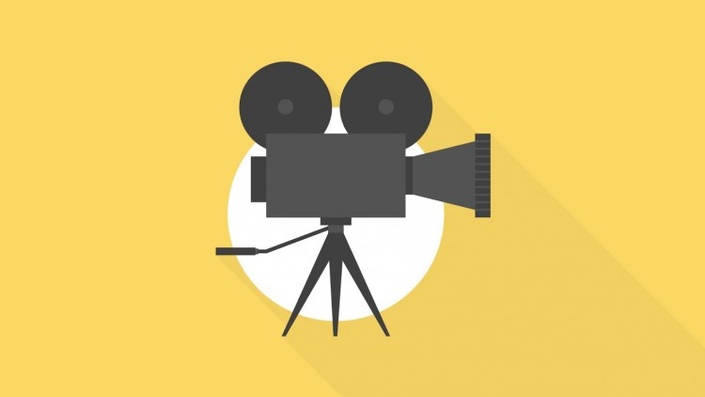 Create Stunning Promo Videos in 30 Minutes or Less
Use Adobe After Effects and more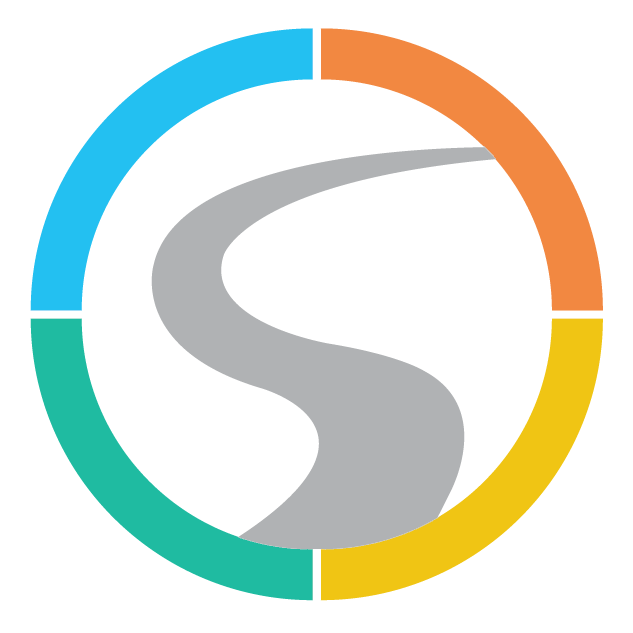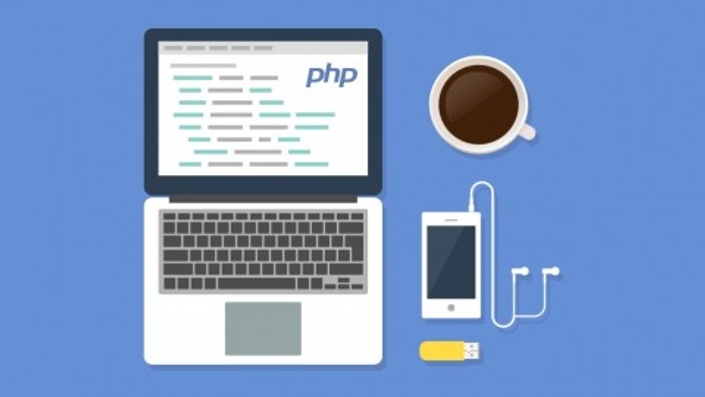 Learn PHP Programming From Scratch
Use PHP for web development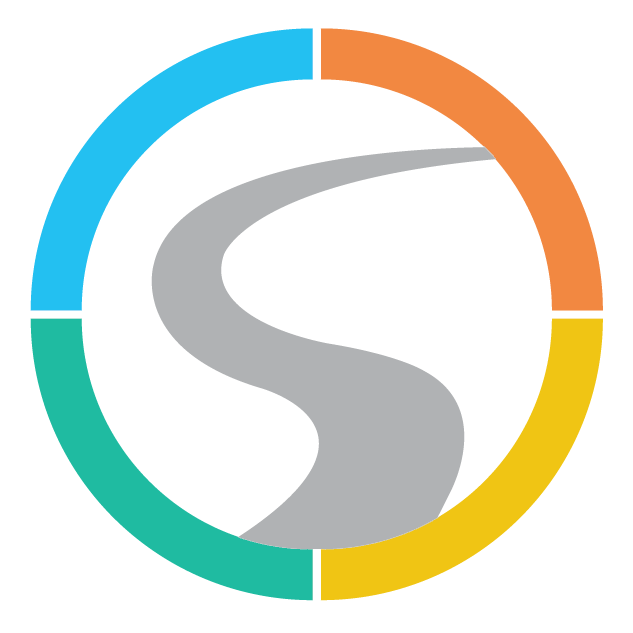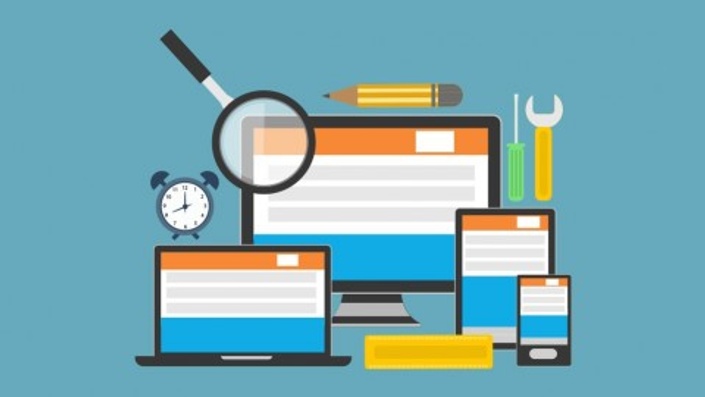 Introduction to Web Design
From HTML to advanced tools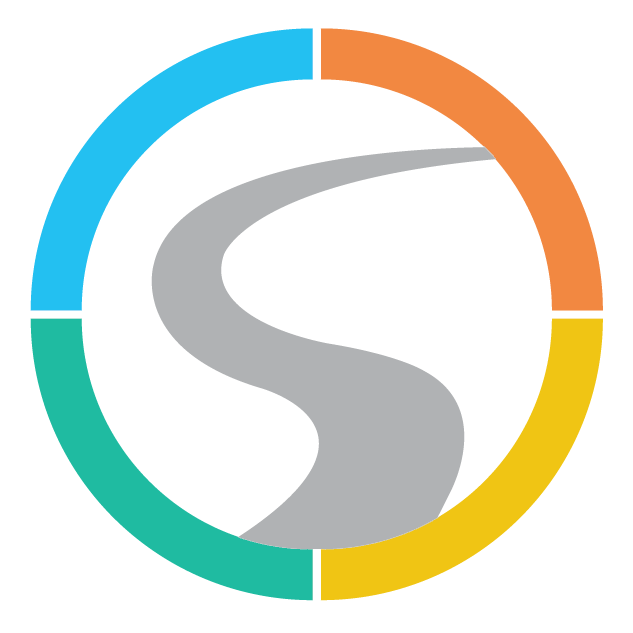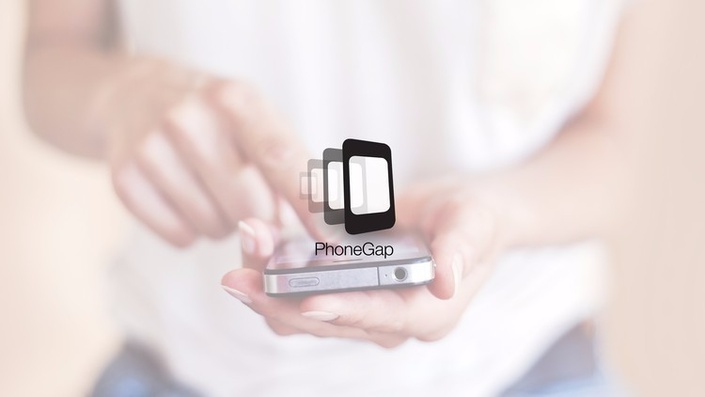 PhoneGap for Beginners
Write multi platform mobile applications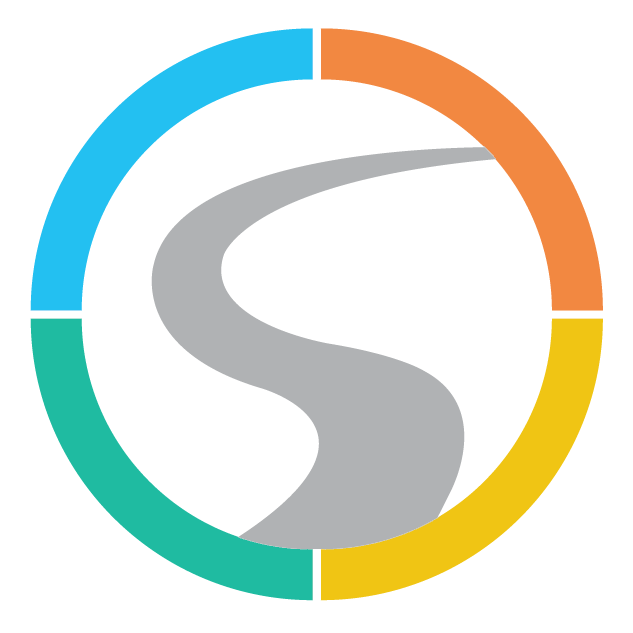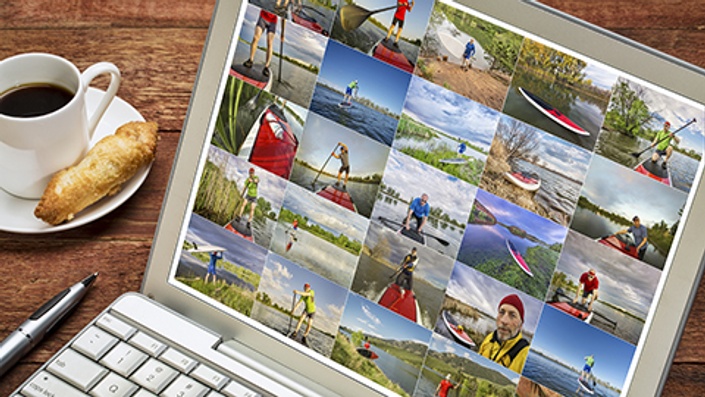 Photo Editing with Corel Paint Shop Pro
Retouch and recompose digital photos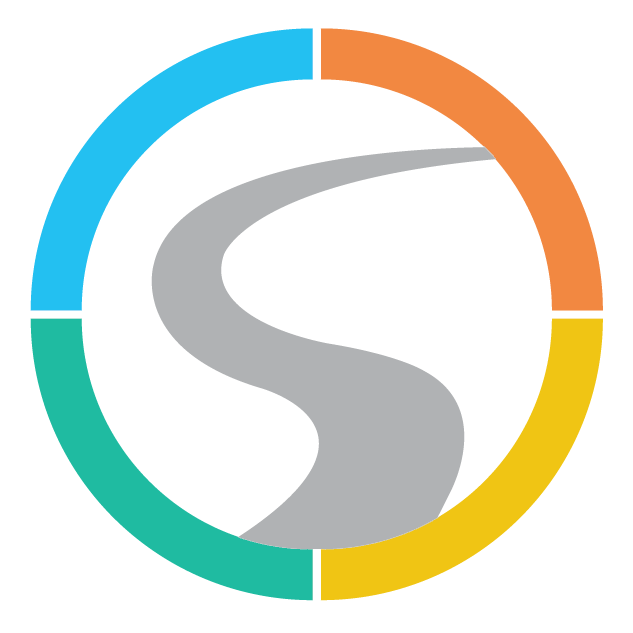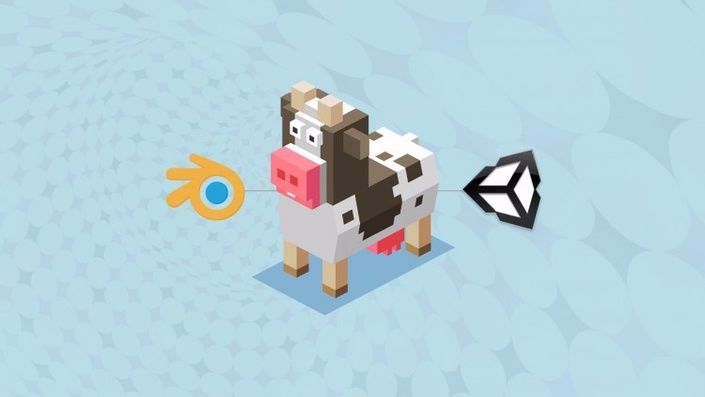 Learn Level Design with Blender and Unity 3D
Enhance your video game creation skills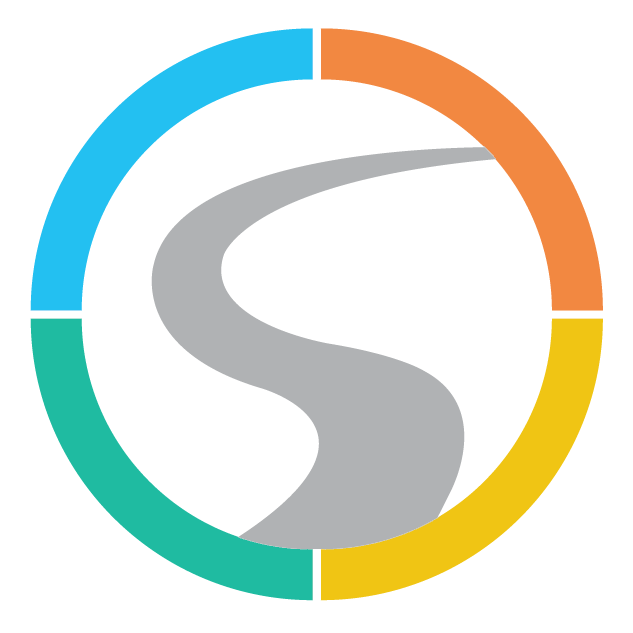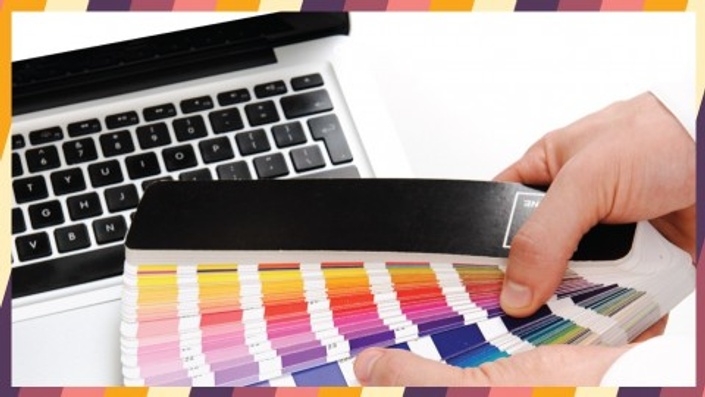 Become a Professional Graphic Designer
Tools and techniques for visual communication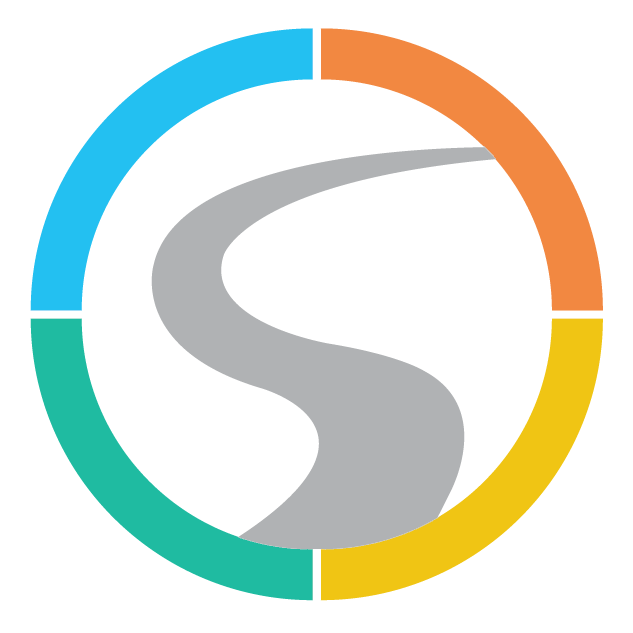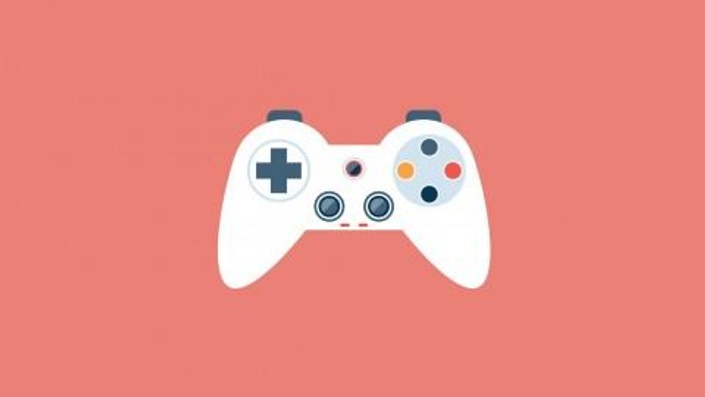 Professional Video Game Art School
Don't waste $200,000 on art school. Everything you need is right here.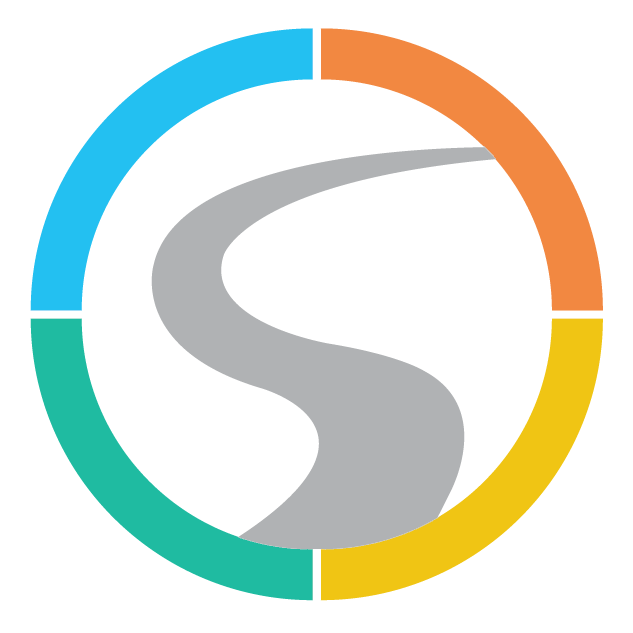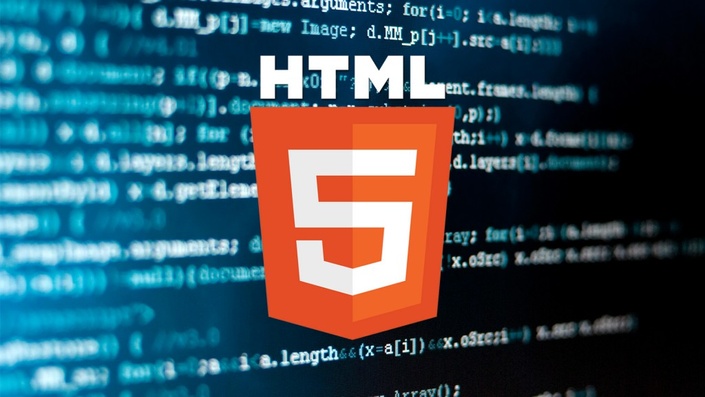 HTML5 & CSS3 Site Design
Learn the latest web languages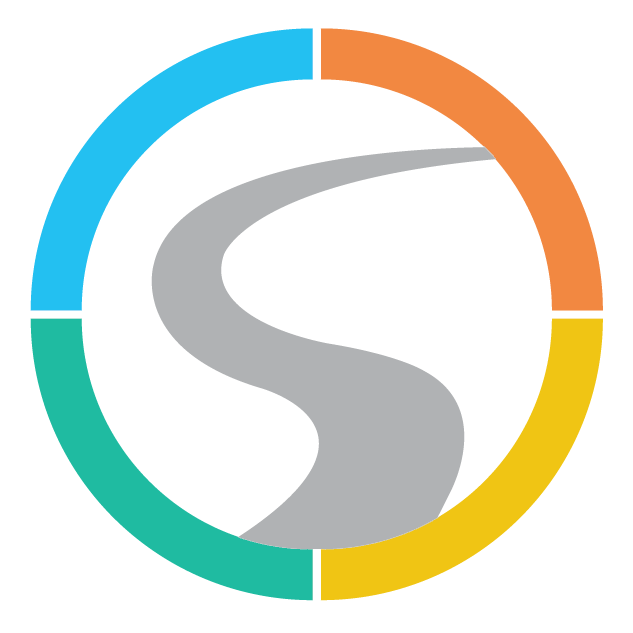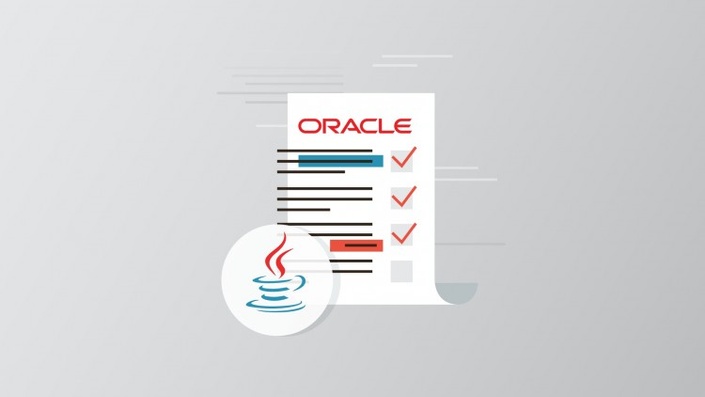 Oracle Java SE7 Programmer Level 1 Certification
Concepts, fundamentals and details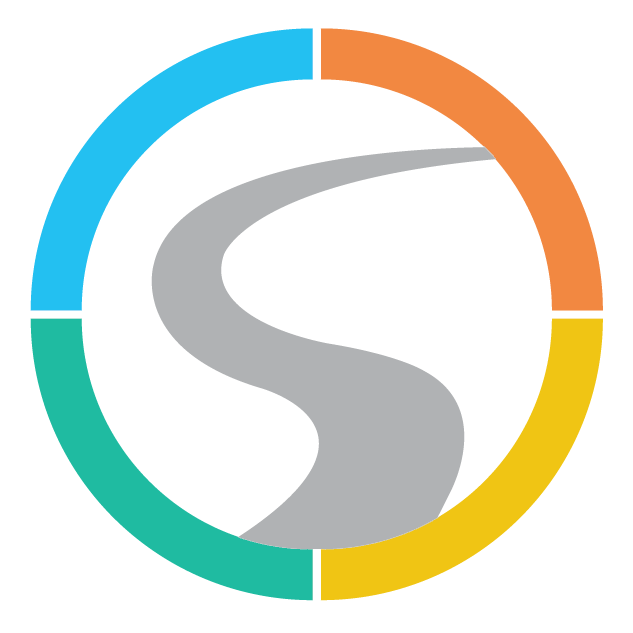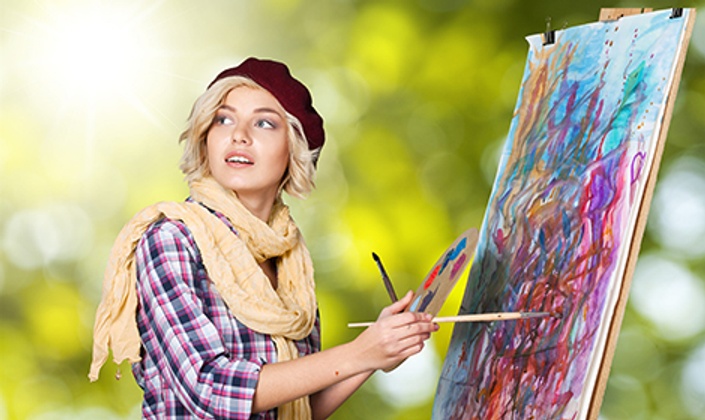 Digital Art with Wacom Tablets and Corel Painter
A whole new world of drawing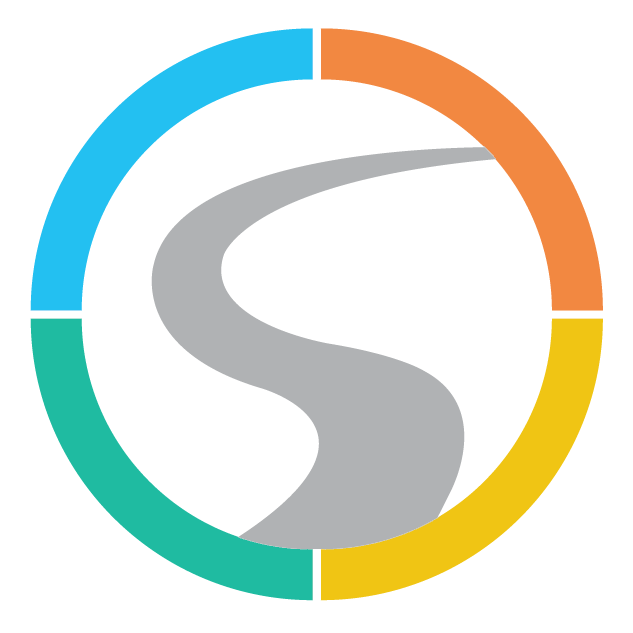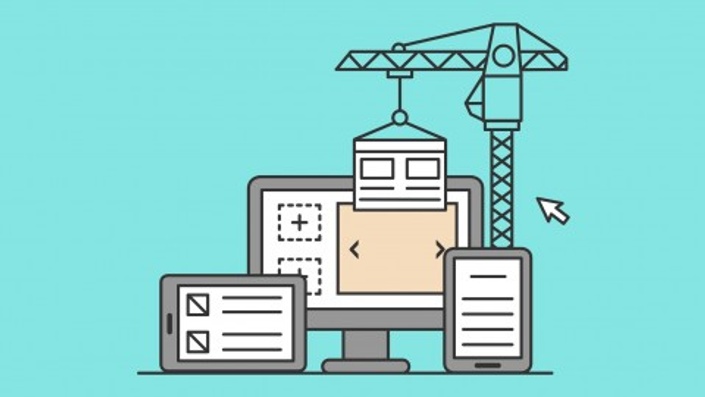 Introduction to Sass for CSS
Extend CSS with this preprocessor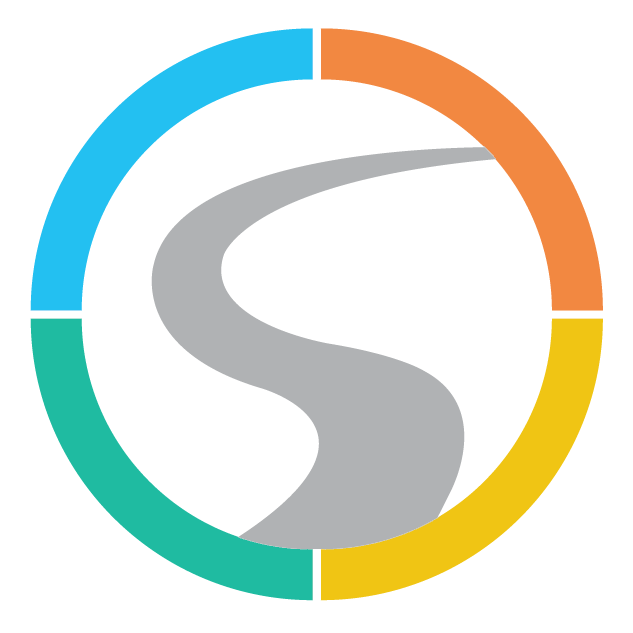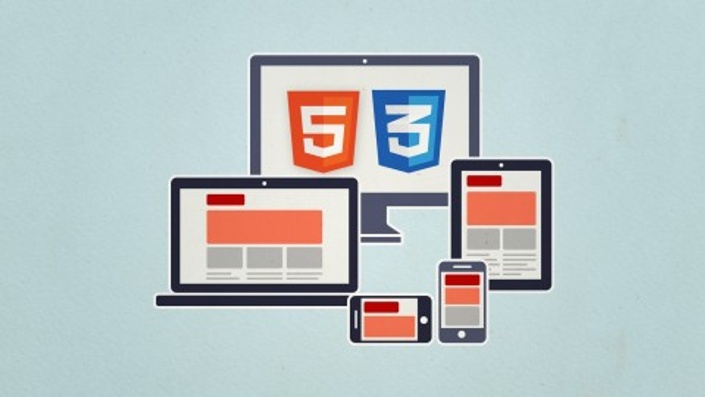 Building Responsive Websites with HTML 5 & CSS3
Build one layout for multiple displays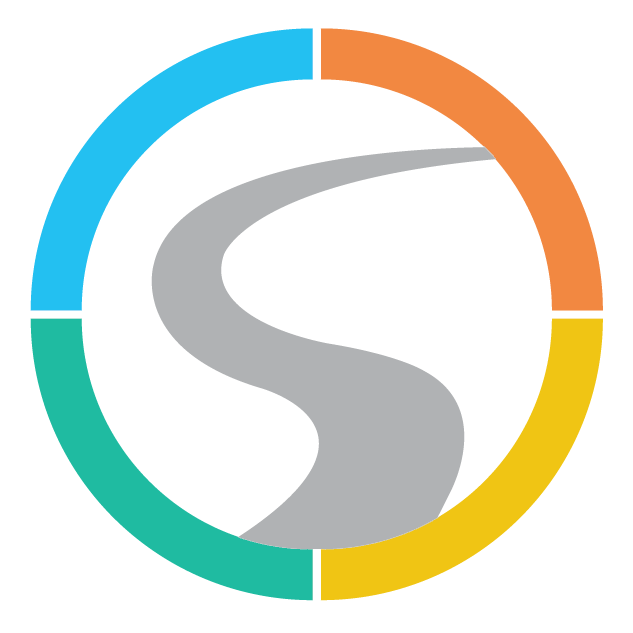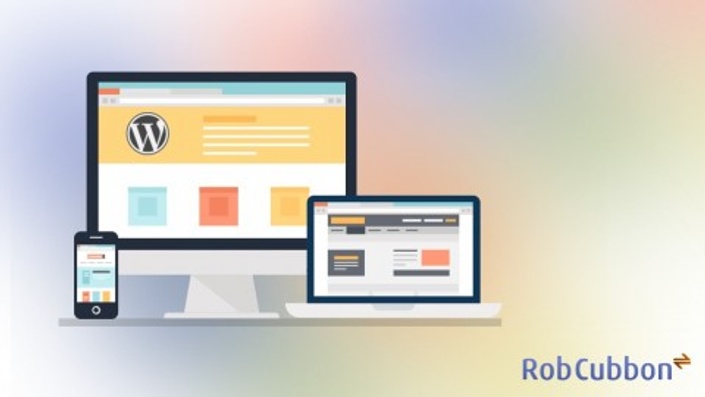 Creating a Business Website with a Responsive Design
Create future-proof responsive website designs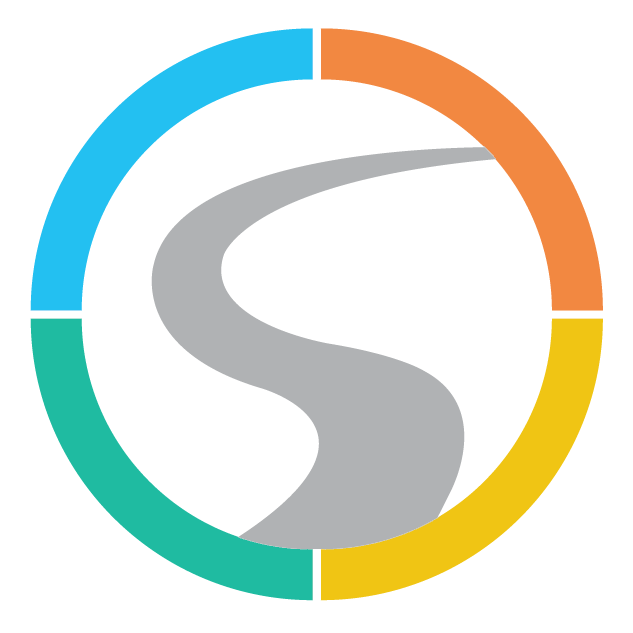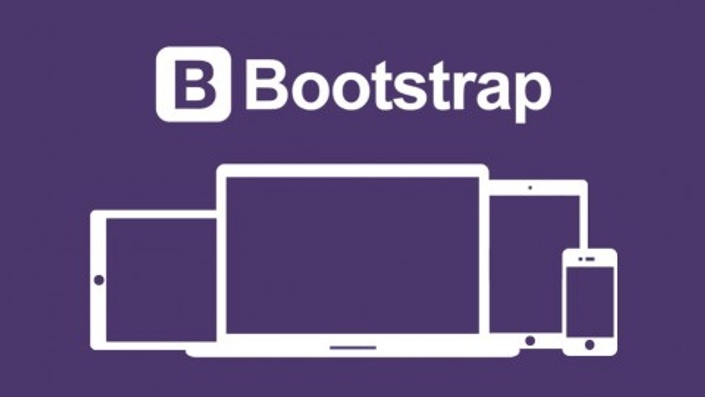 Develop Responsive Websites with Bootstrap 3
Build your own responsive website using the powerful Bootstrap 3 platform.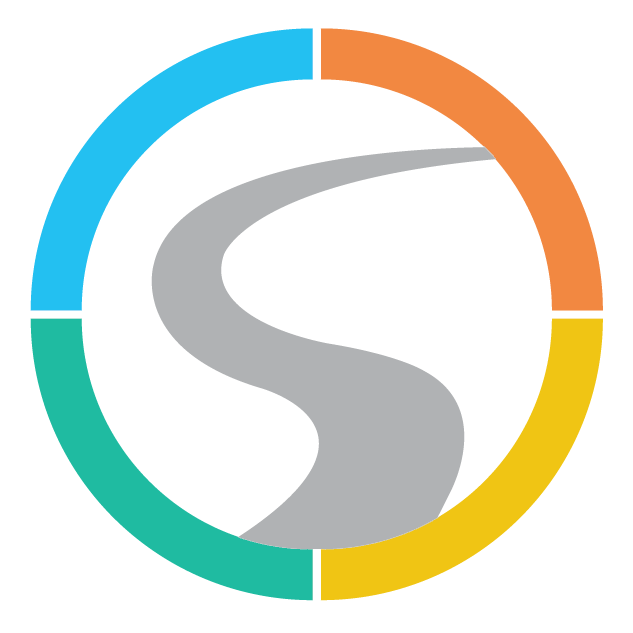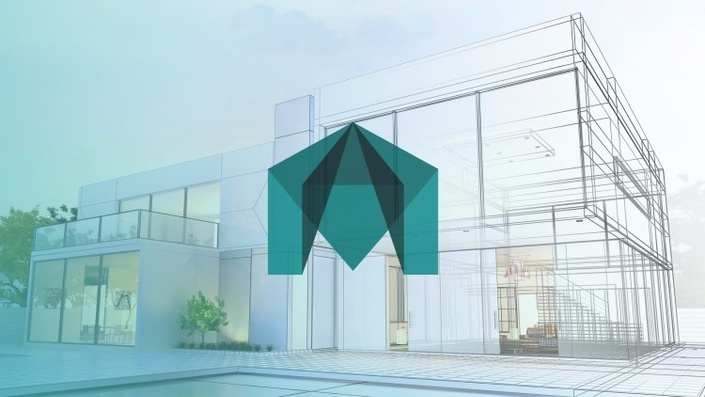 Modeling a Room in Maya
3D modeling from basic to advanced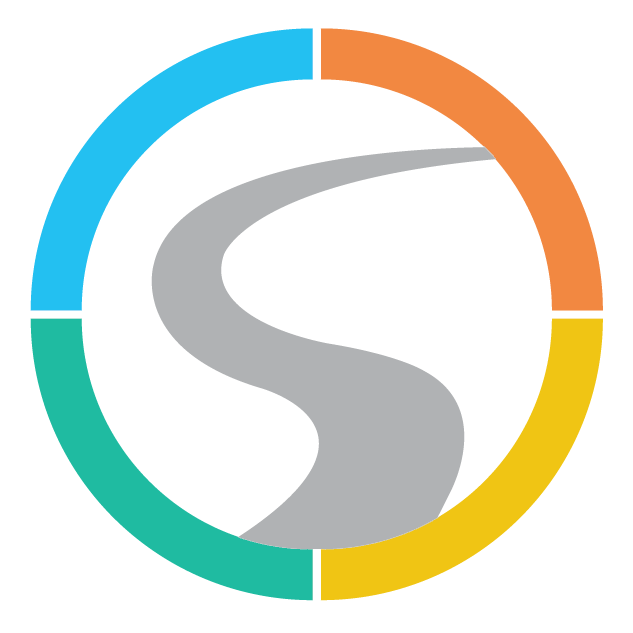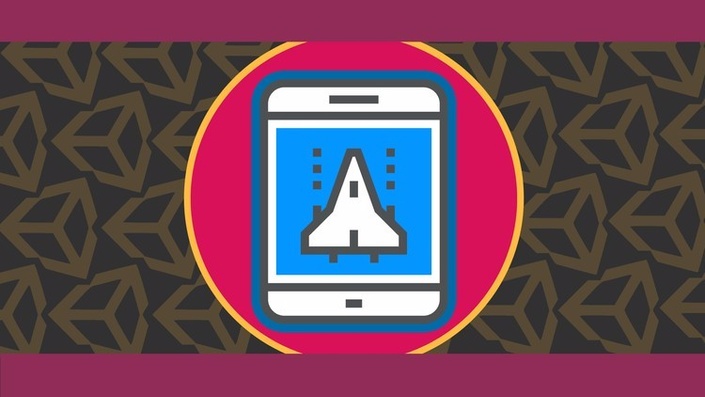 Game Development with Unity 5
Quickly build stunning multi-platform games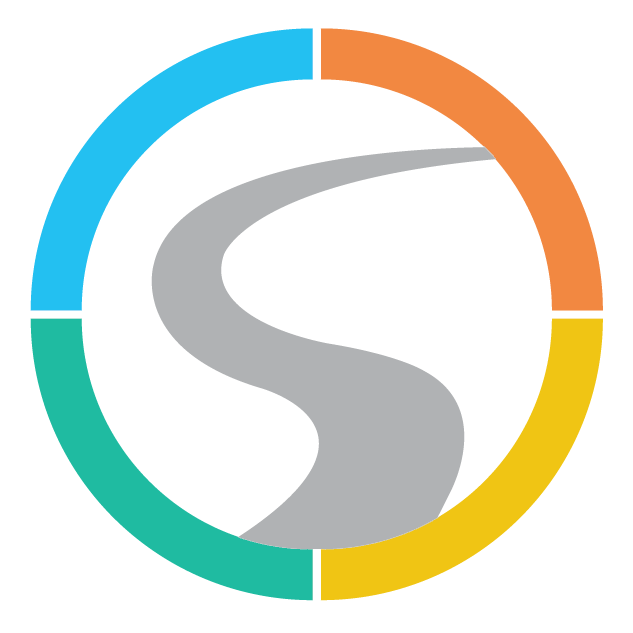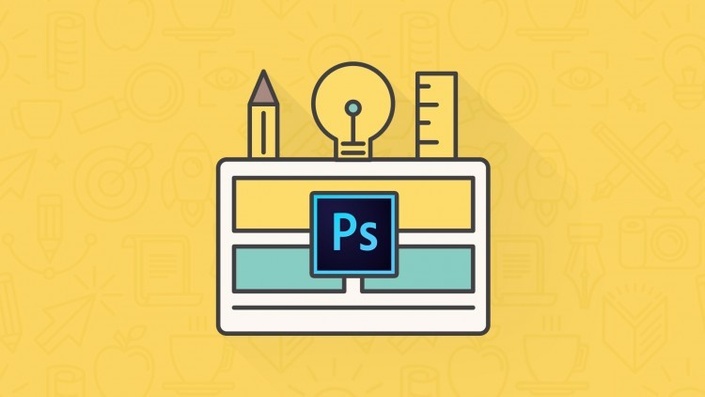 Learn Photoshop CC Essentials
Make the most of Photoshop features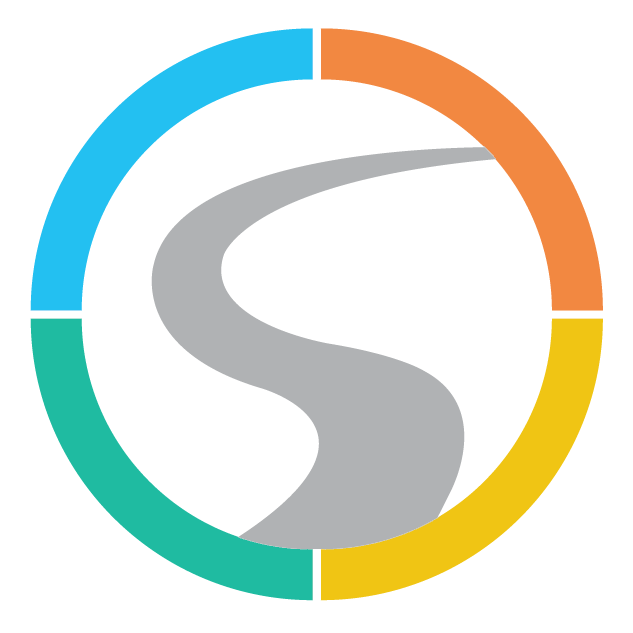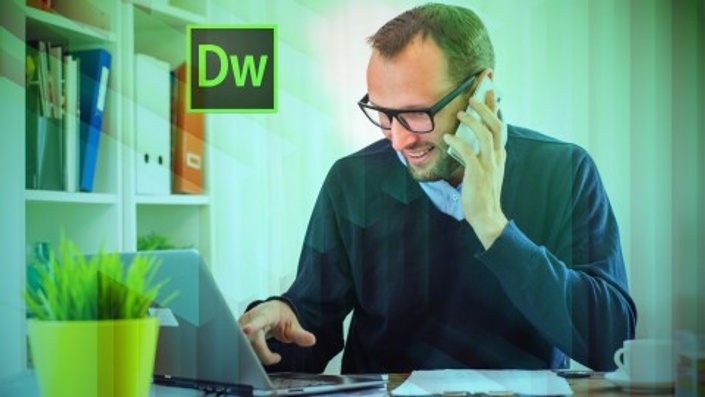 Getting Started with Dreamweaver CC
Learn to build exciting websites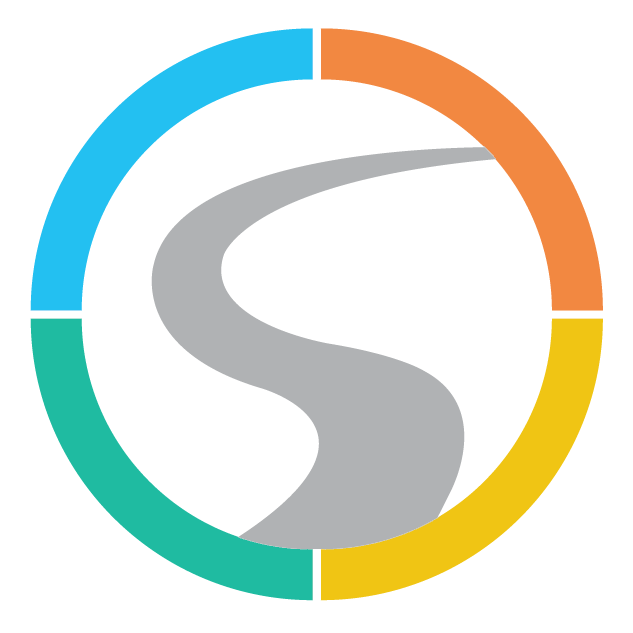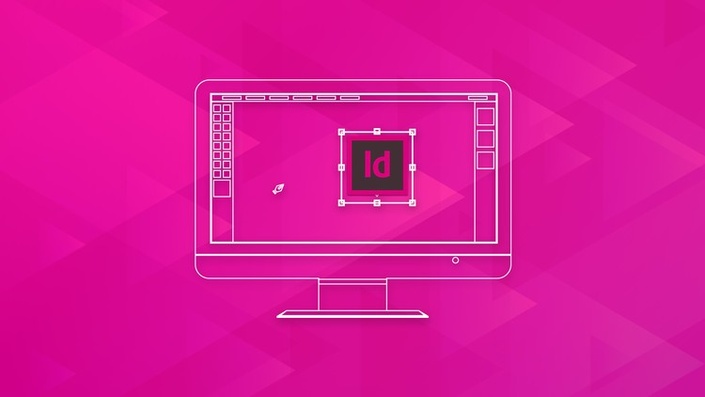 Getting Started With InDesign CC
Create elegant desktop and mobile layouts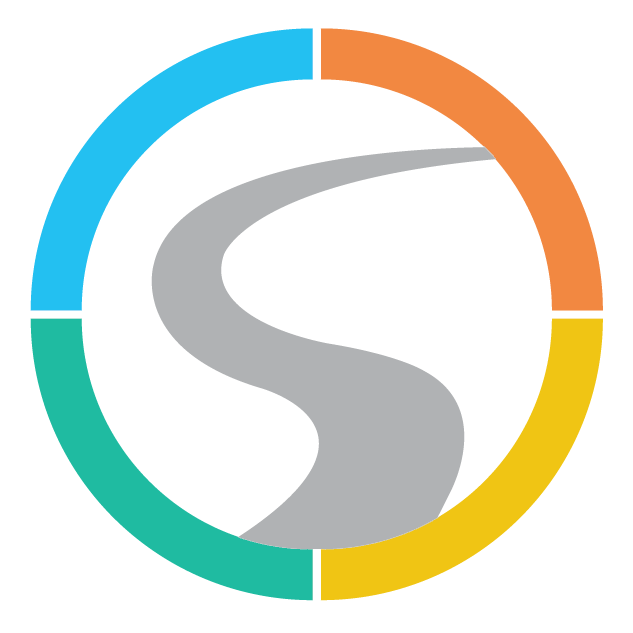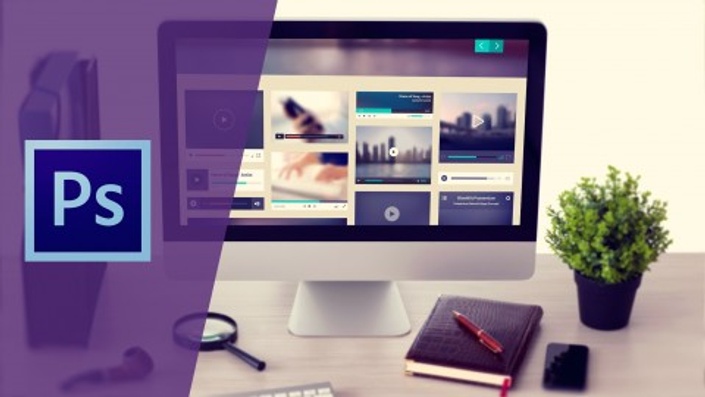 Photoshop CC For The Web
From fundamentals to advanced productivity techniques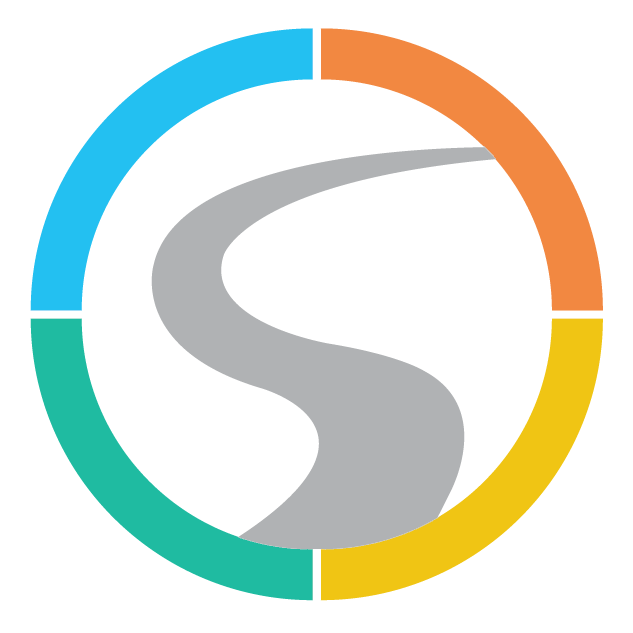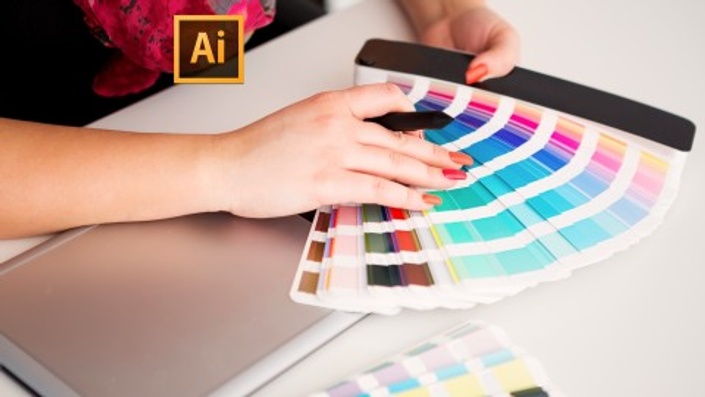 Getting Started with Illustrator CC
Basics, the environment, advamced techniques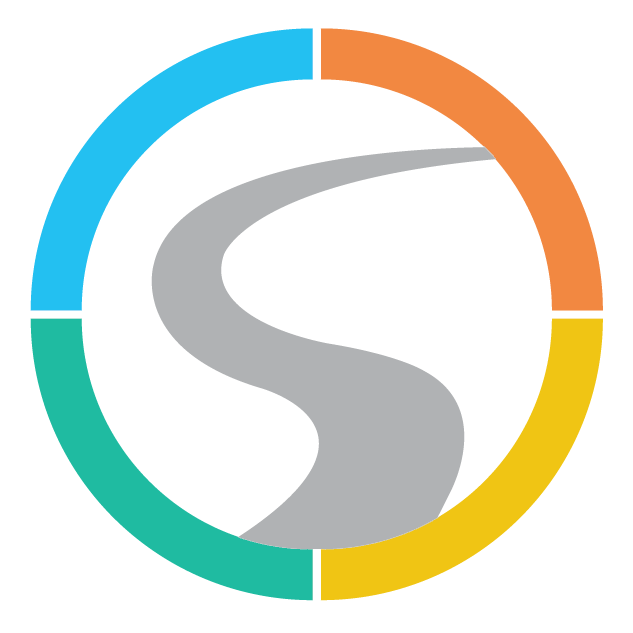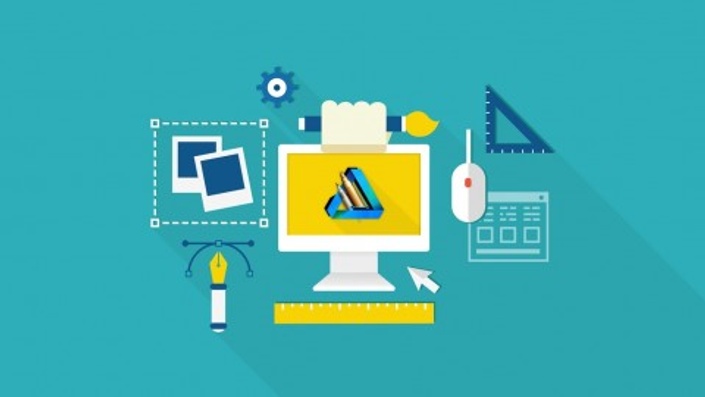 Affinity Designer For Beginners
Everything you need for great designs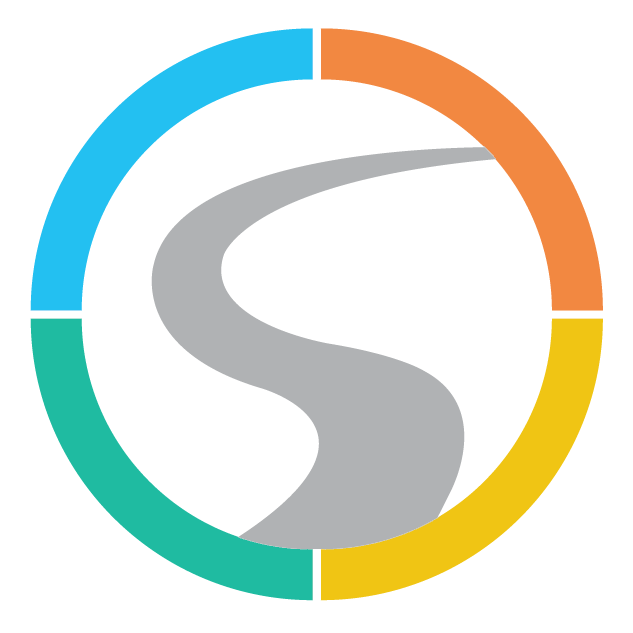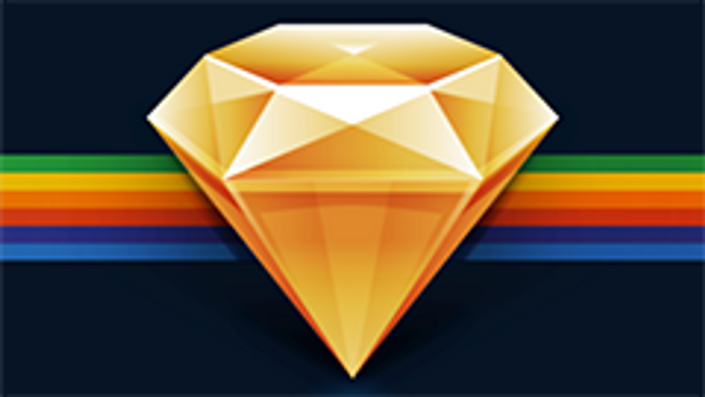 Sketch 3 Mobile App Design
Quickly create stunning application mockups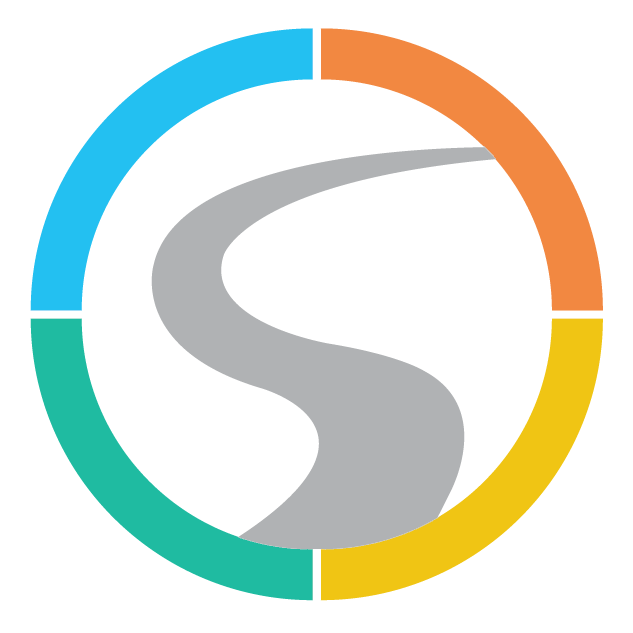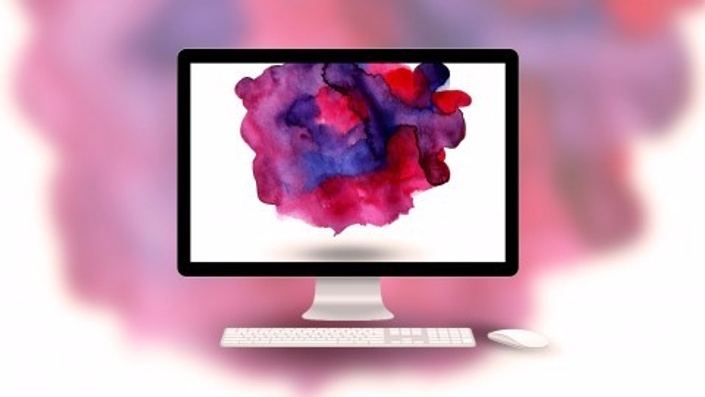 Learn Blender Modeling and Texturing
Model objects and surfaces in 3D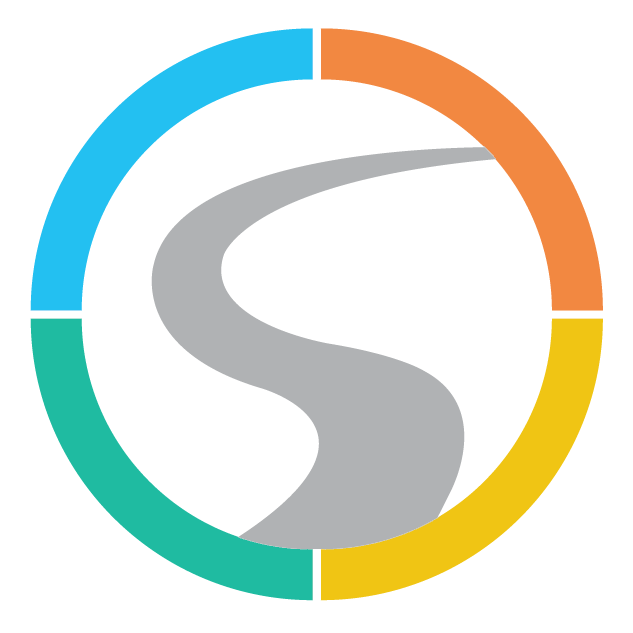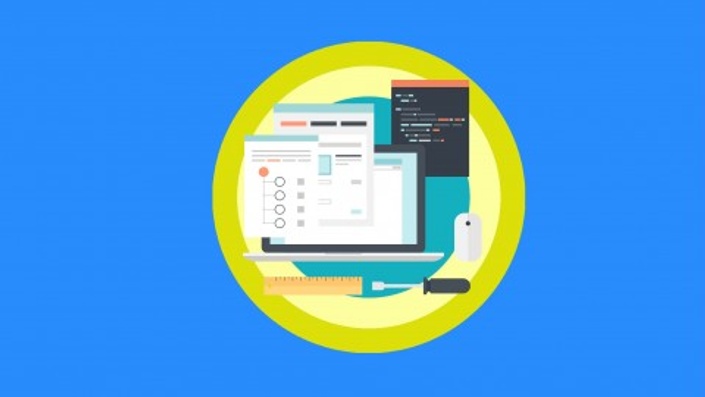 Website Wireframing with HTML5 & CSS3
Size and structure before detailed design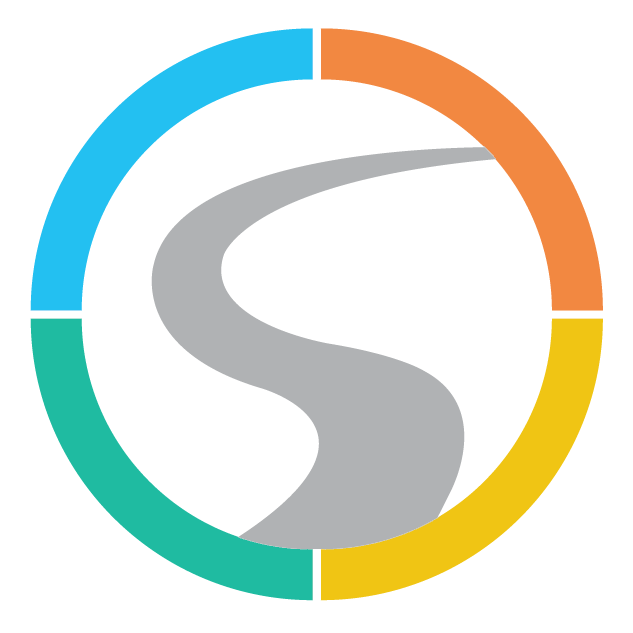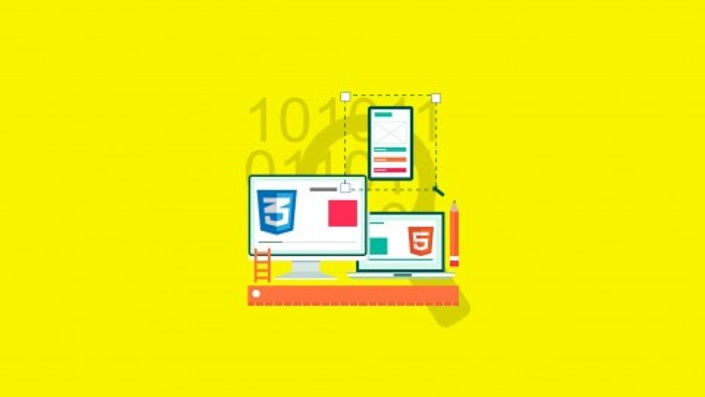 Applying Design To Wireframes with HTML5 & CSS3
Apply typography and colour to Wireframes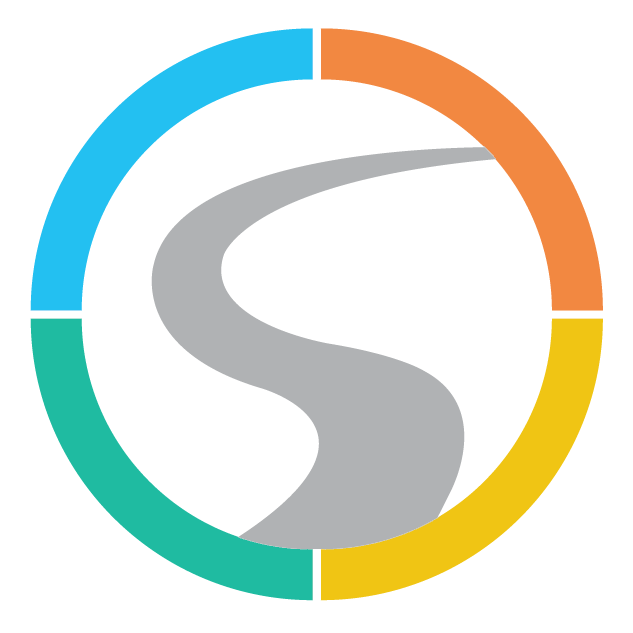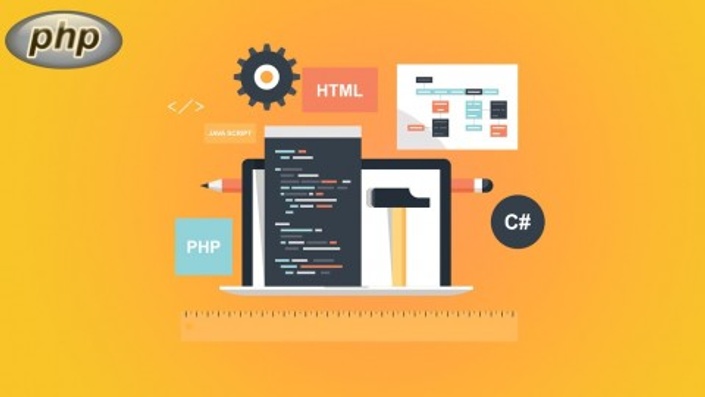 PHP Object Oriented Programming: Build a Login System
Learn high demand skills by doing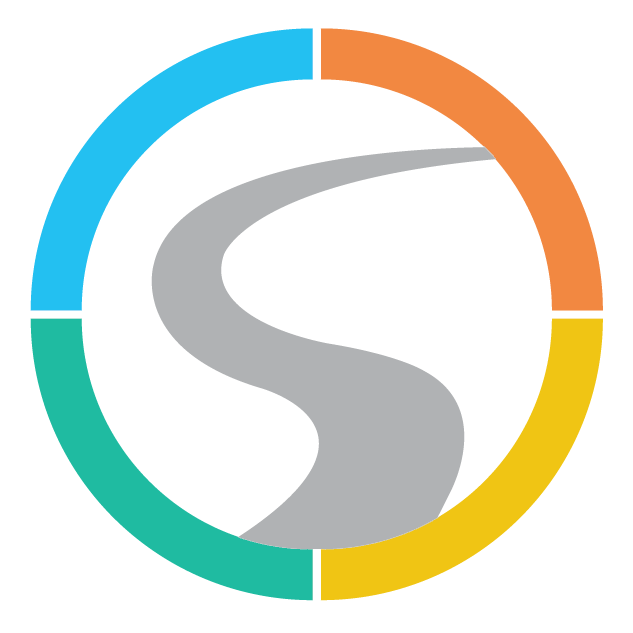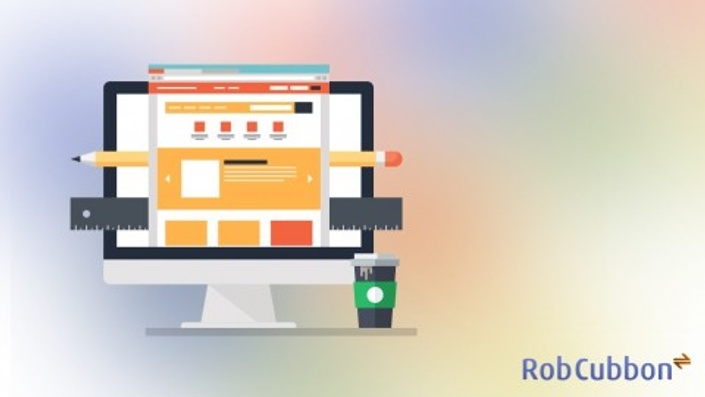 Running A Web Design Business
Learn how to actually make money in web design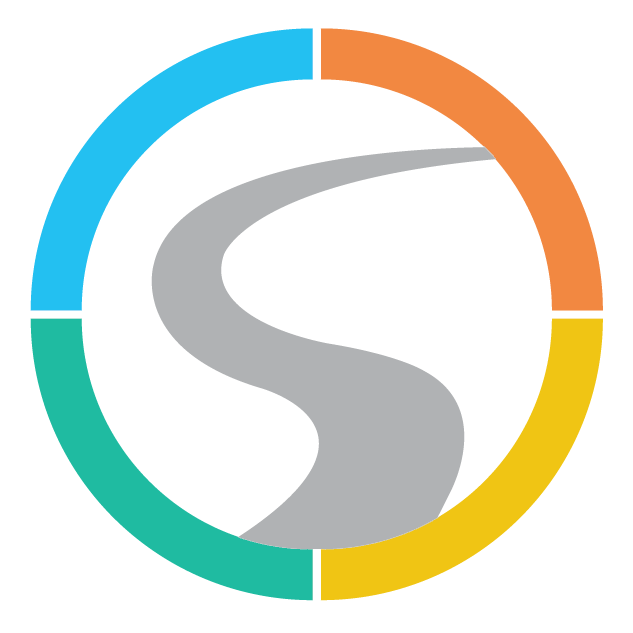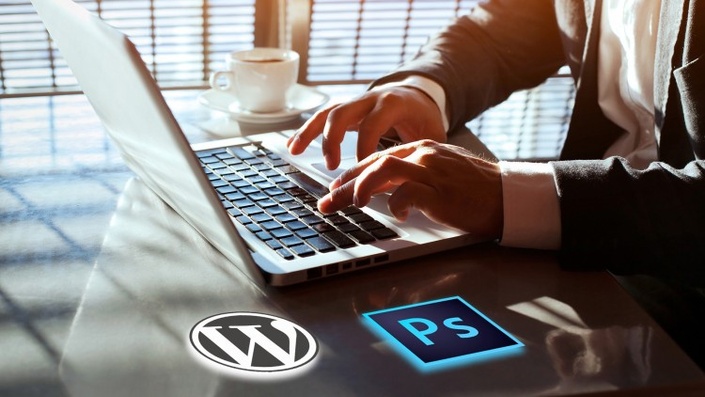 Building Wordpress Themes From Scratch with Photoshop
Make money building custom Wordpress Themes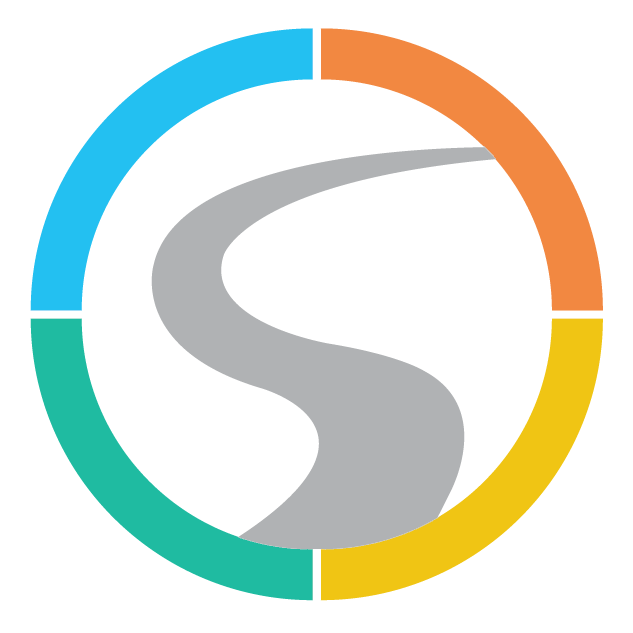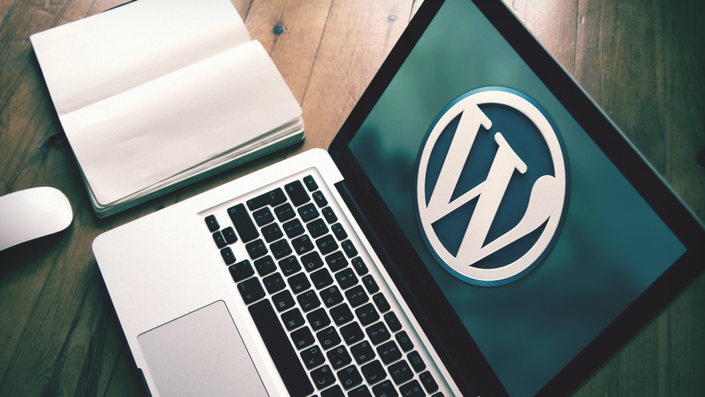 Create a Wordpress Blog From Scratch
Create a Wordpress blog with zero experience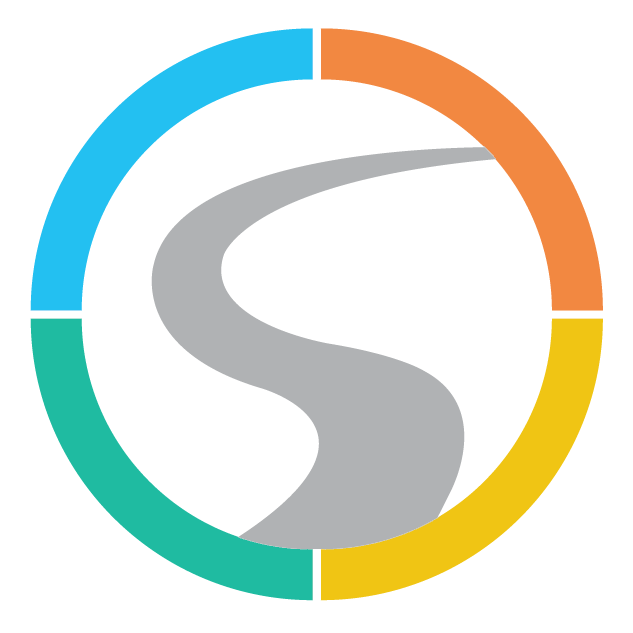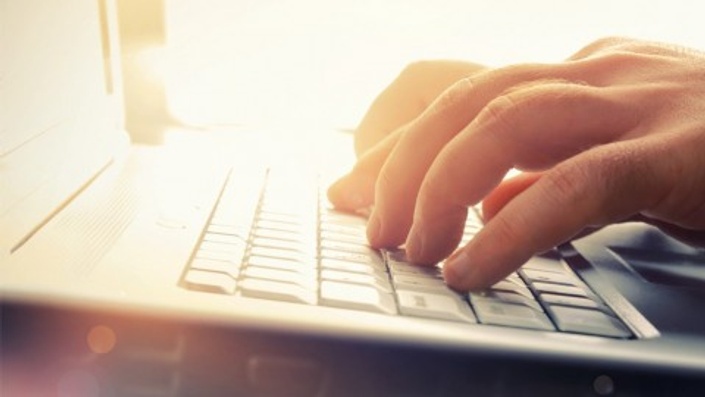 How to Build Your Own Online Business with WordPress
Build websites, set up emails, accounting and more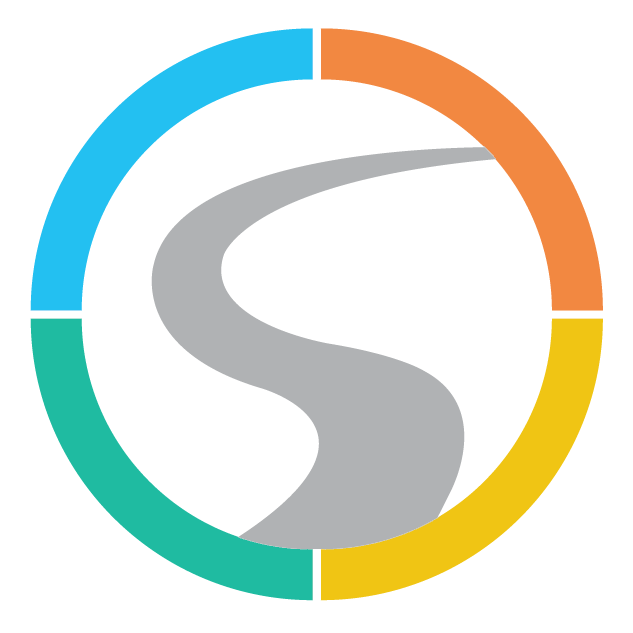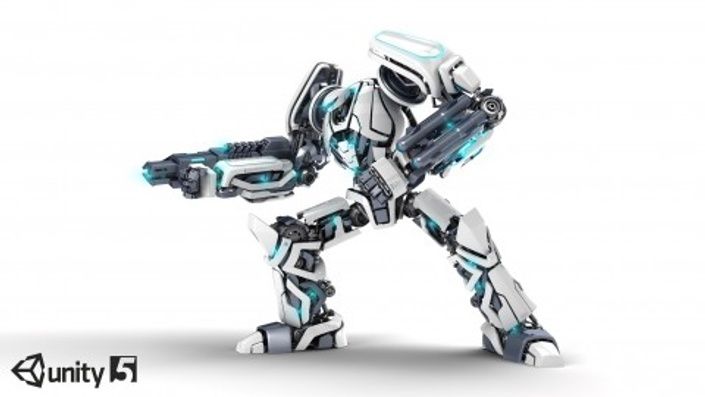 What's New In Unity 5
Experienced Unity developers: get a look at what's new in v5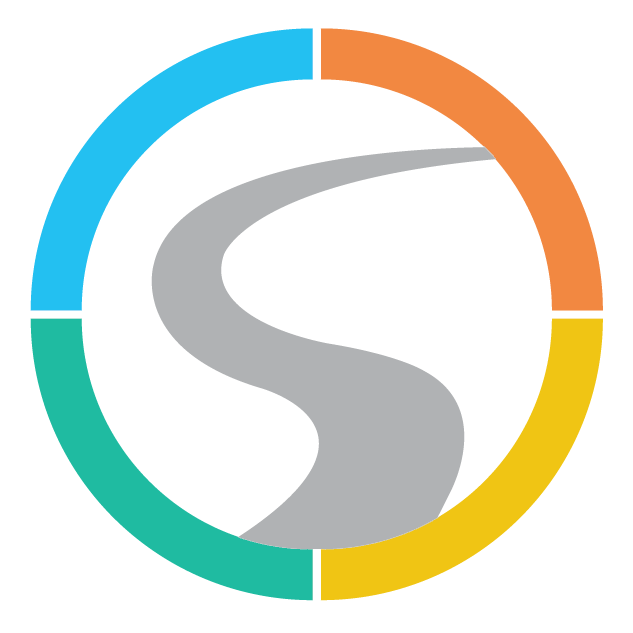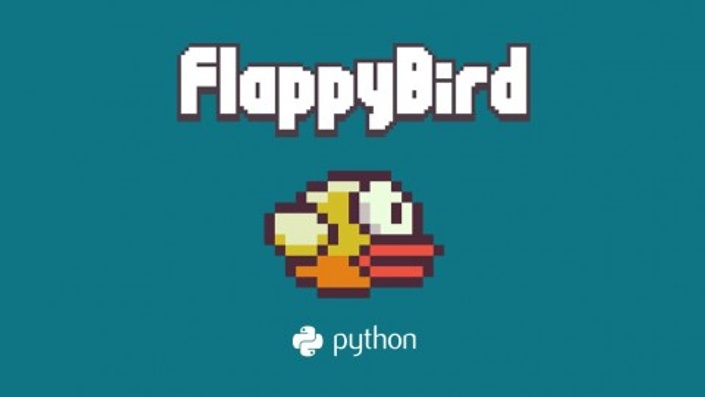 Python Game Development - Create a Flappy Bird Clone
Learn Python game development by creating your very own Flappy Bird game!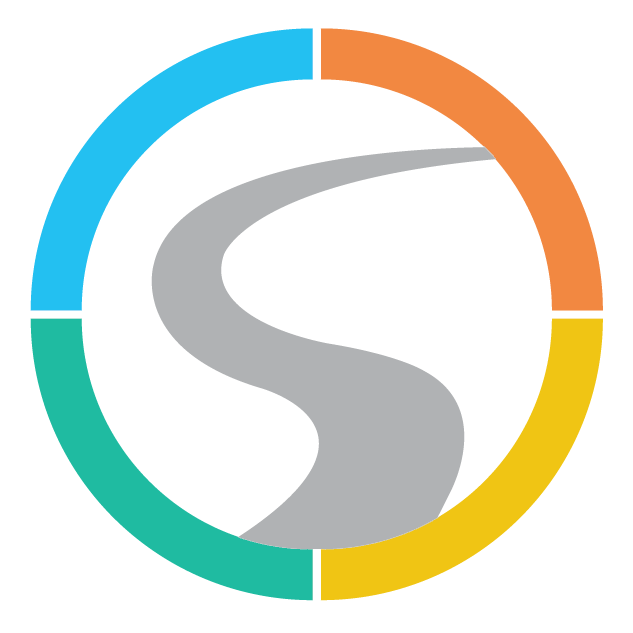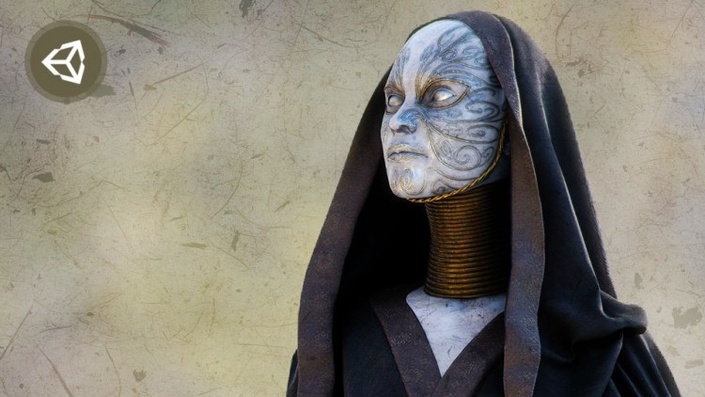 Introduction to Unity 3D Game Development
Calling all newbie game developers! Learn Unity 3D, the most powerful game engine in the world.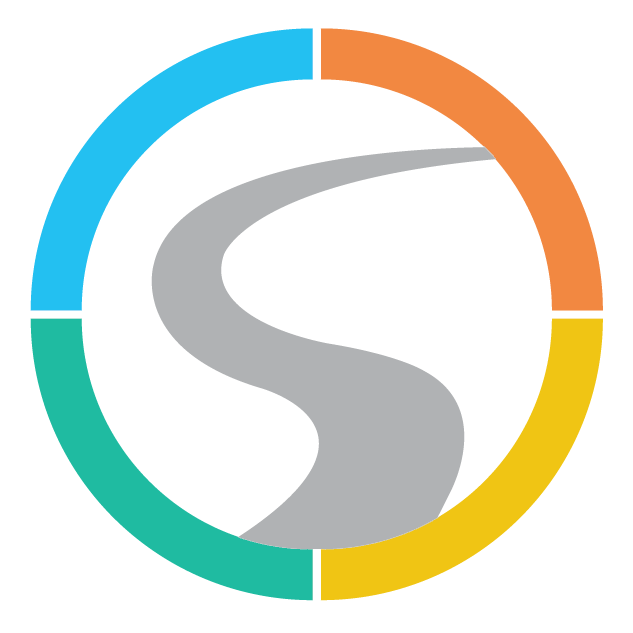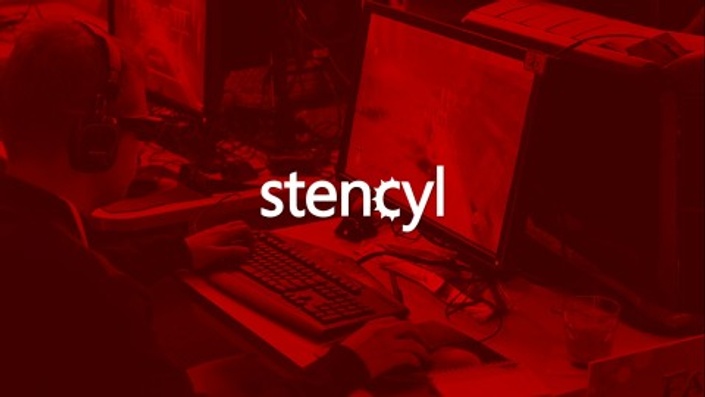 Create your First Computer Game with Stencyl
Official Stencyl endorsed game development course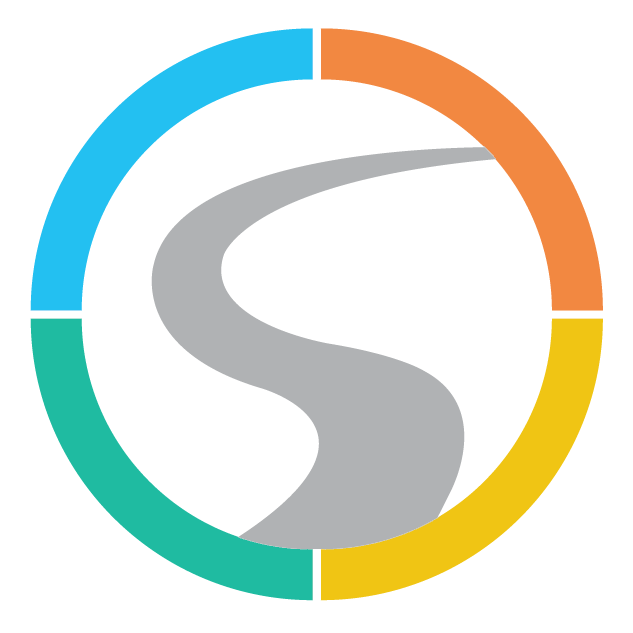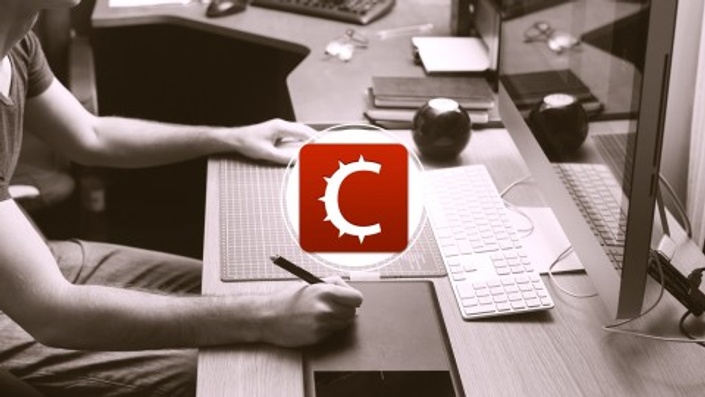 Design and Develop Advanced Computer Games using Stencyl
Become a professional indie game developer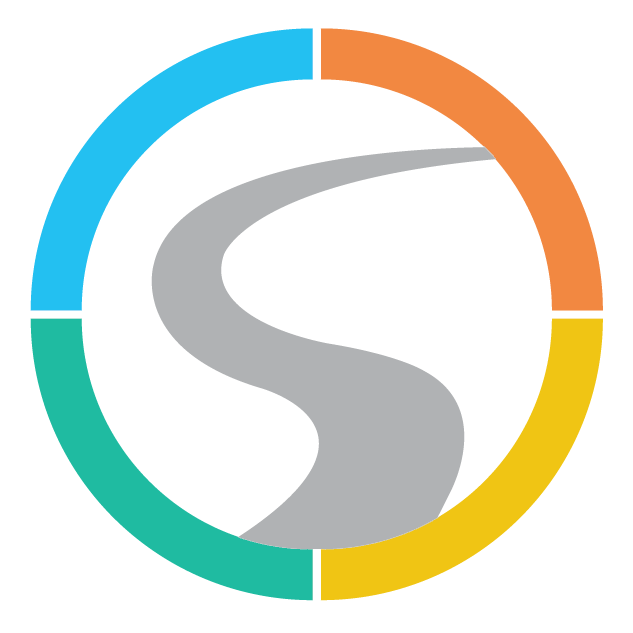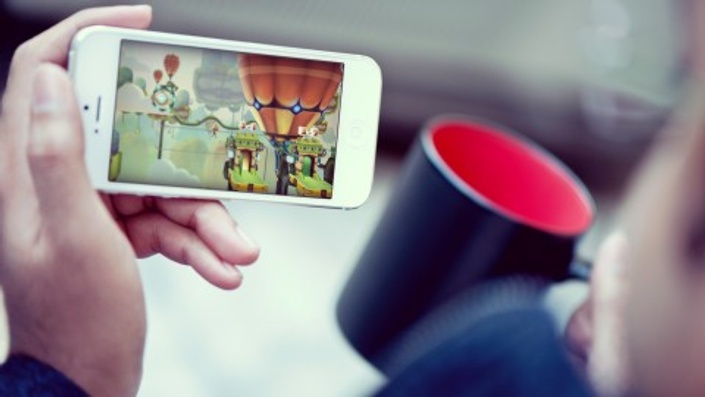 Mobile Game Development with Unity 3D
Make a living making and selling mobile games with Unity 3D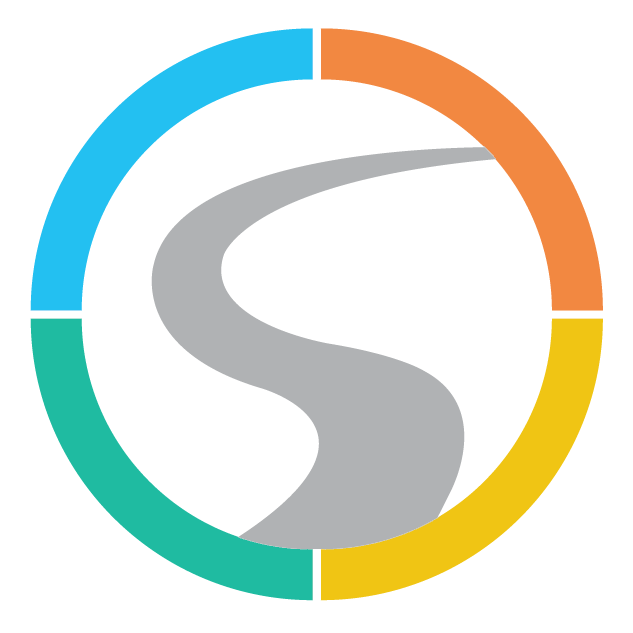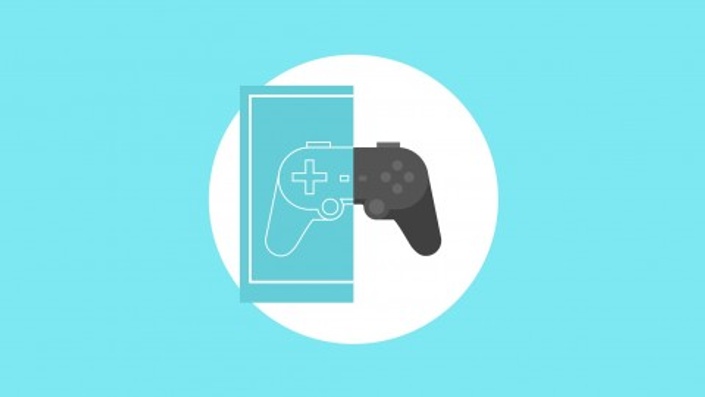 Create Your First 3D Game with Unity 3D
Create three levels of a fun sci-fi inspired puzzle game from scratch.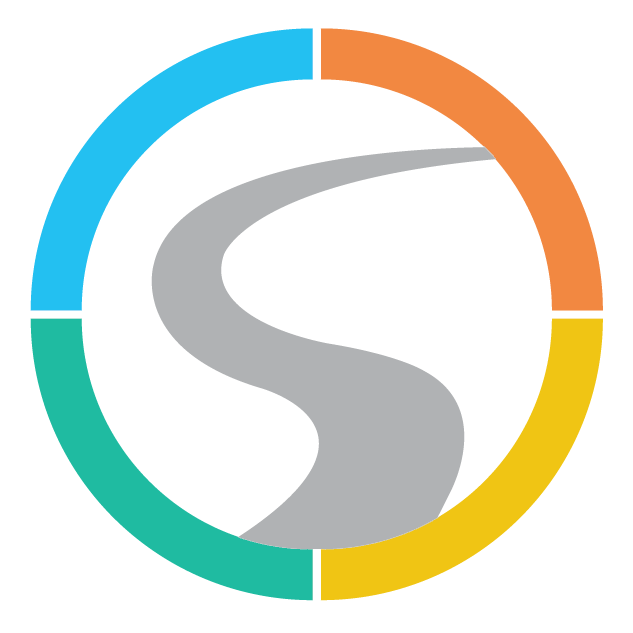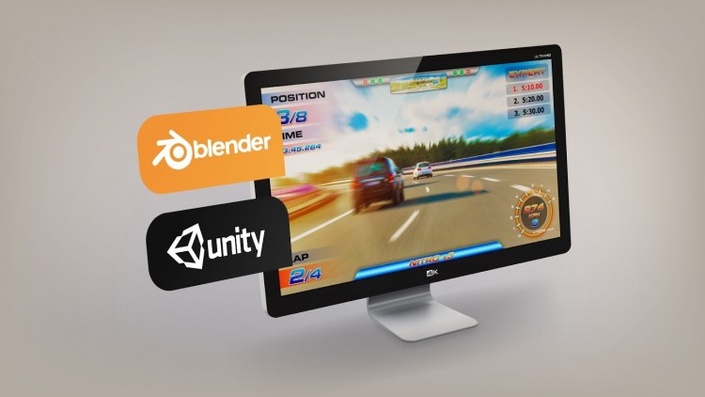 Game Hacking | Create a Game in 1 Hour
Crank out your very first game without being a coding genius.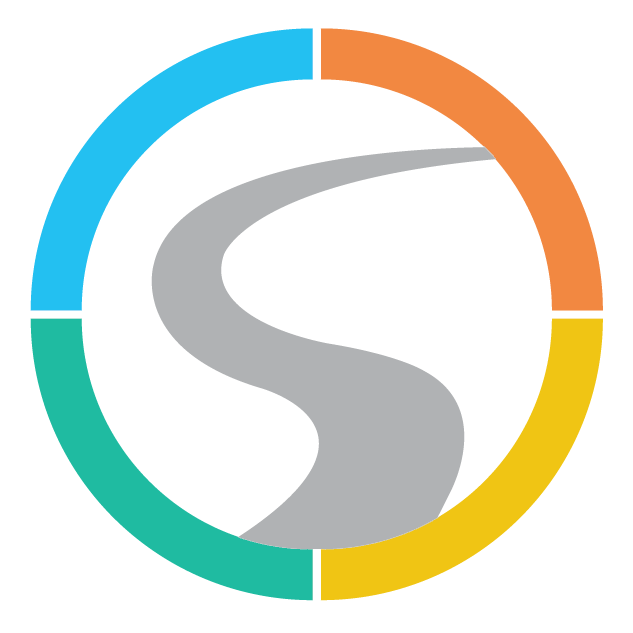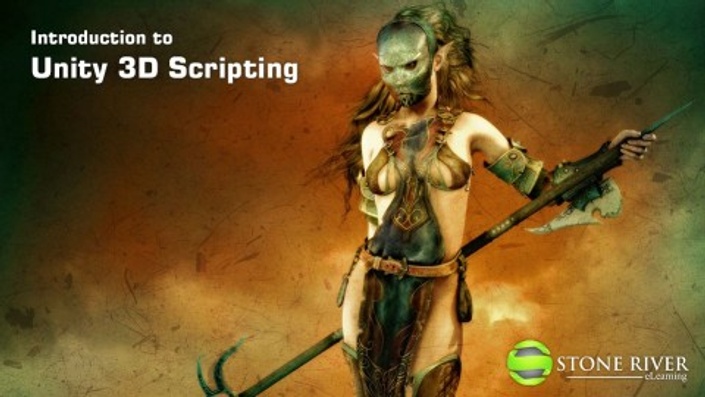 Introduction to Unity 3D Scripting in C#
Learn the basics of coding video games with Unity 3D.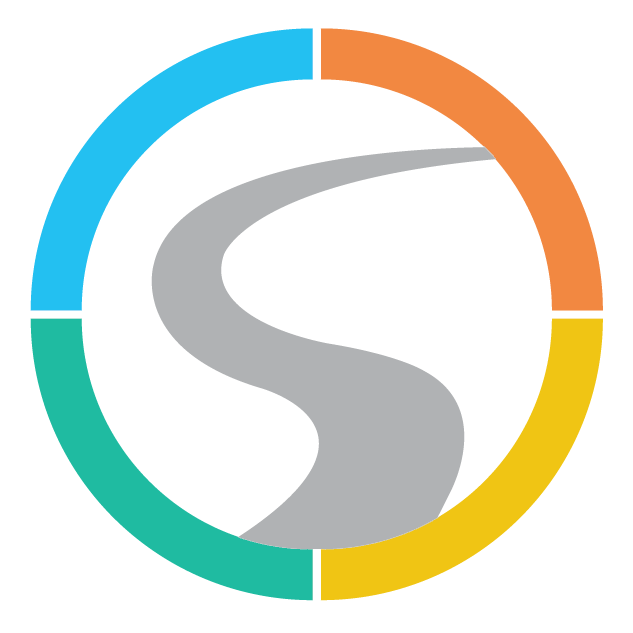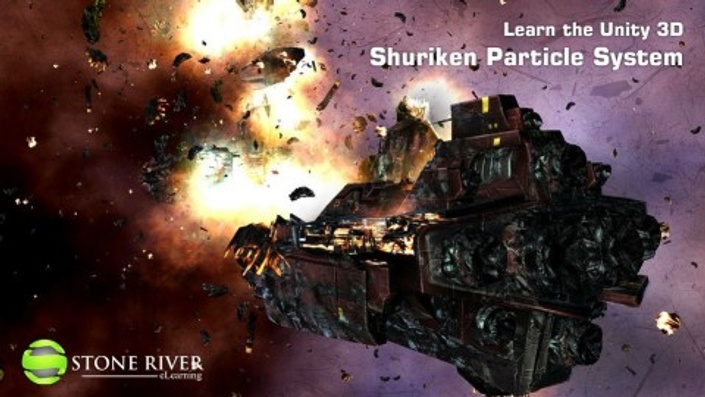 Learn the Unity 3D Shuriken Particle System
Learn how to create game effects with the famous Shuriken Particle System on Unity 3D.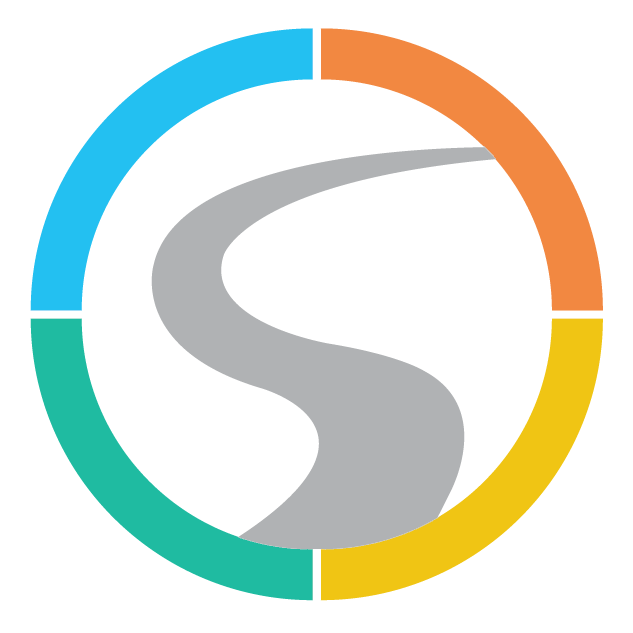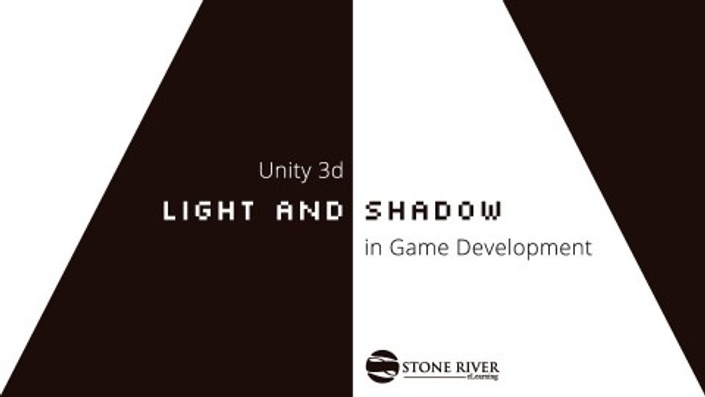 Unity 3d | Using Light and Shadow in Game Development
Learn how to use light and shadow to create amazing game levels and scenes.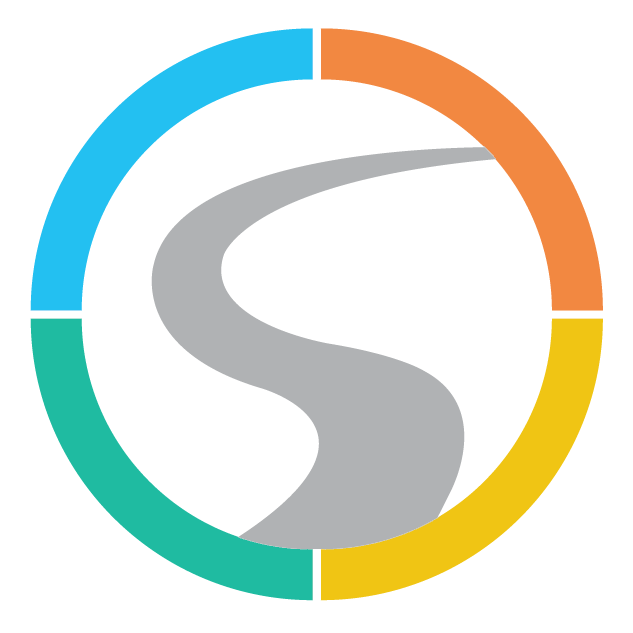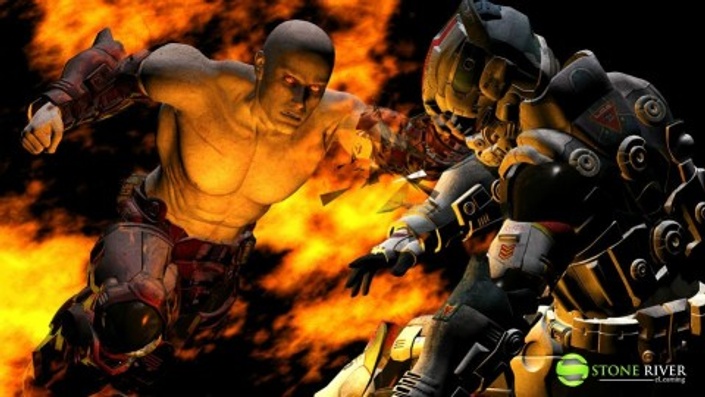 Unity 3D Game Development | 3D Engine Fundamentals
Understand how 3D game engines really work so you can create better games.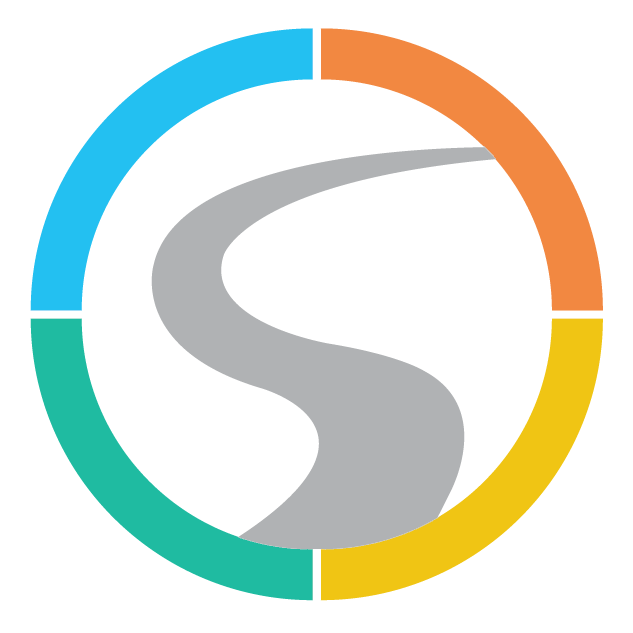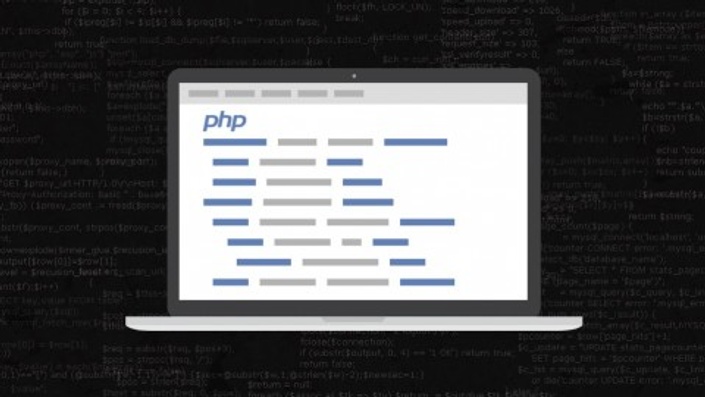 Learn PHP Model View Controller Pattern (PHP MVC)
MVC is important for all PHP developers to know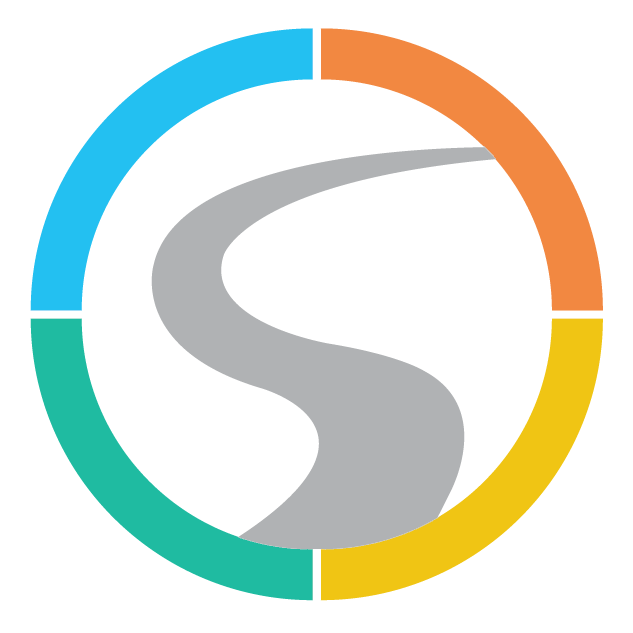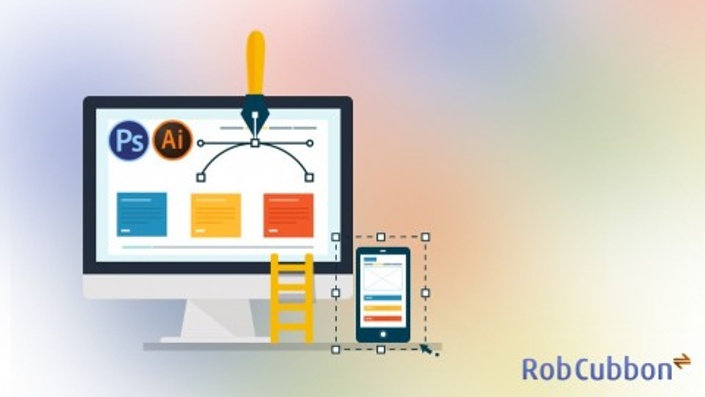 Designing A Website in Photoshop, Illustrator (& GIMP)
Don't have Photoshop? Learn GIMP for web design (free tool)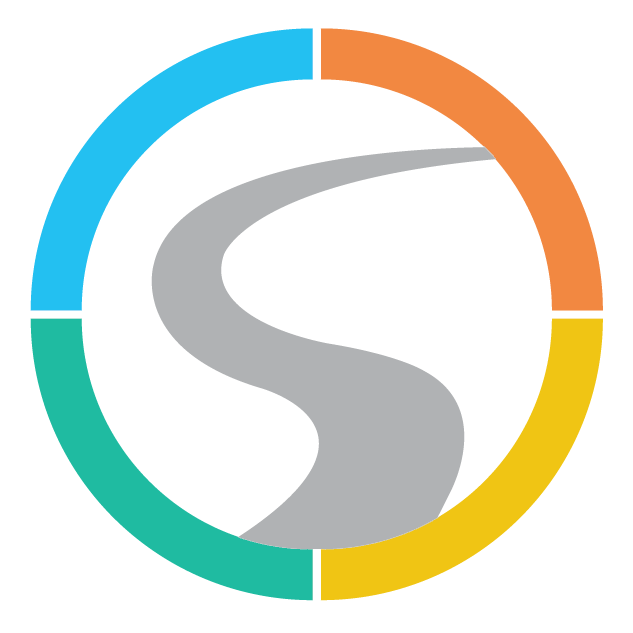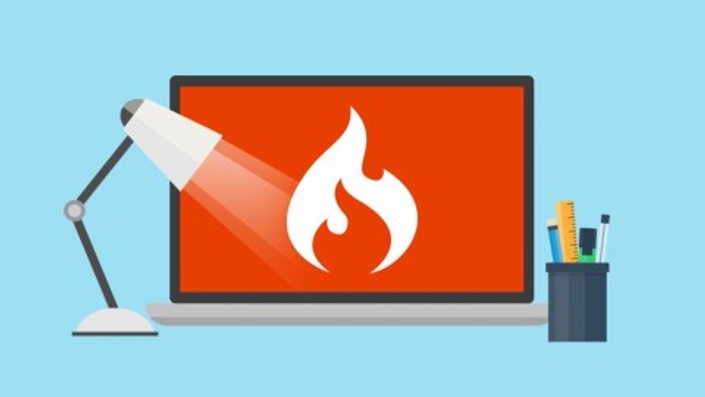 Introduction to CodeIgniter
Learn the basics of CodeIgniter, then build your first website. All in just a couple hours.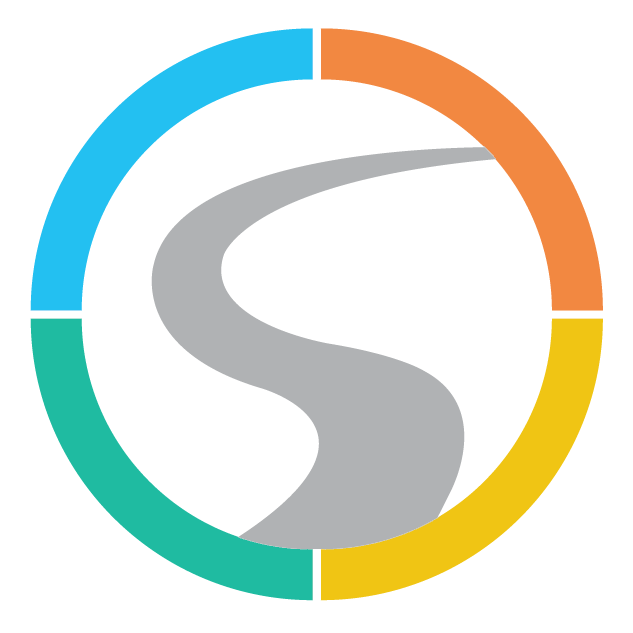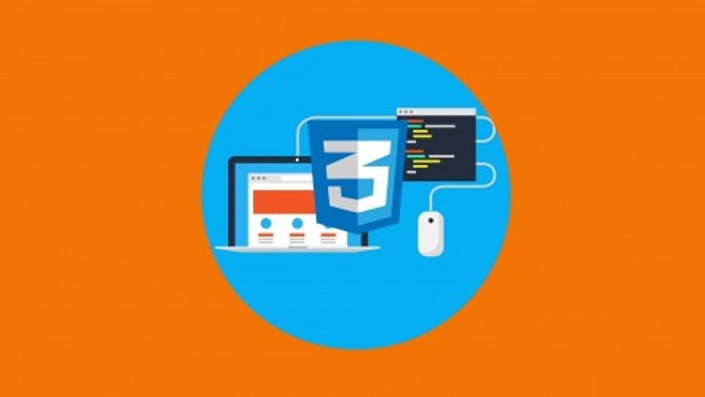 CSS Floating Layouts
Take the mystery out of floating layouts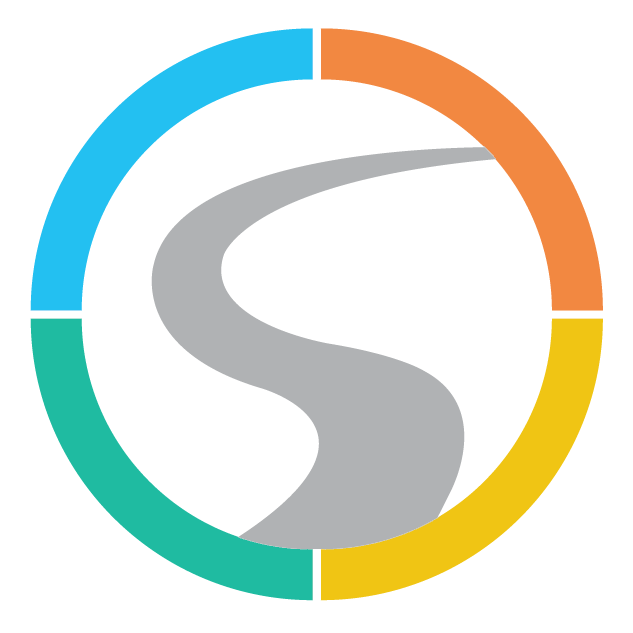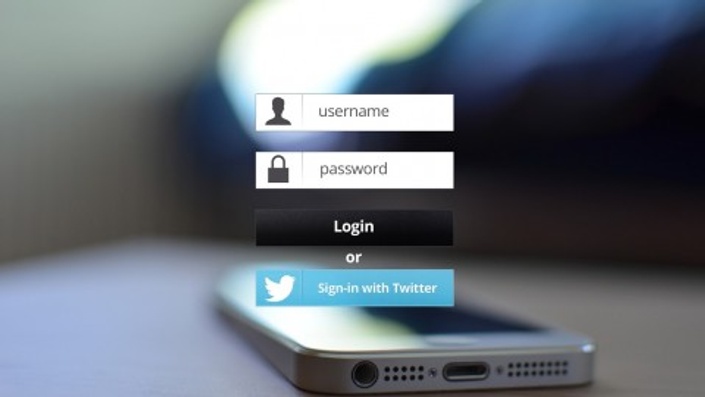 How to Implement Sign In with Twitter
Add a functional login with Twitter button for any website in less than an hour.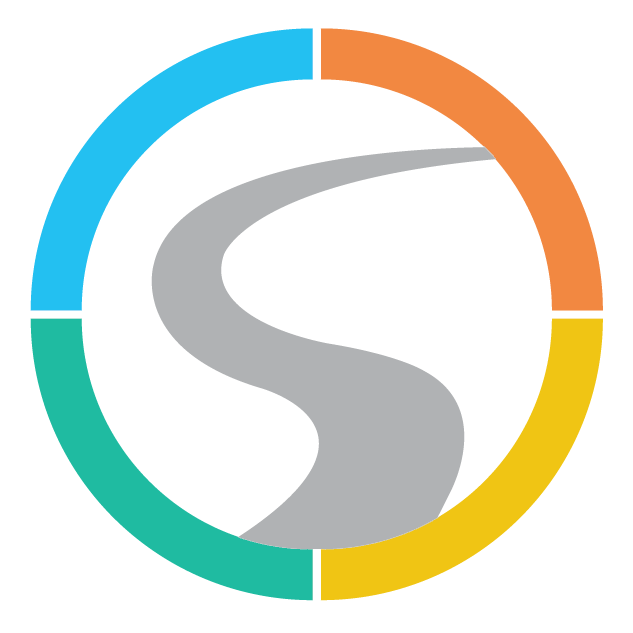 How to Create a Facebook Connect Login System for Websites
Add a 'Log In To Facebook' option for your site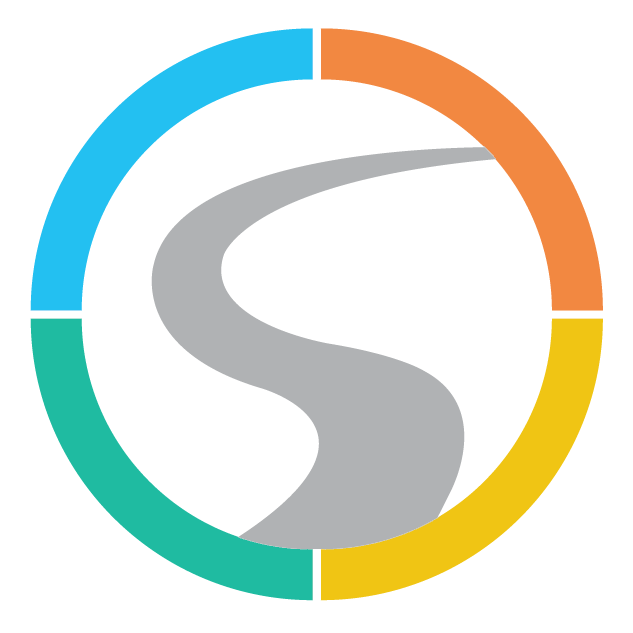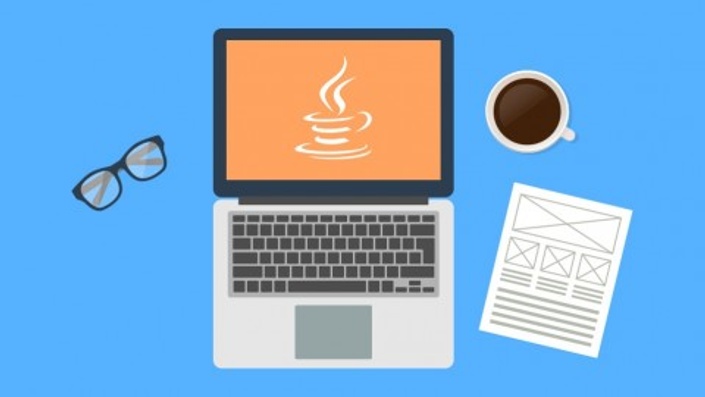 Learn Java From Scratch
Includes beginner, intermediate and advanced Java programming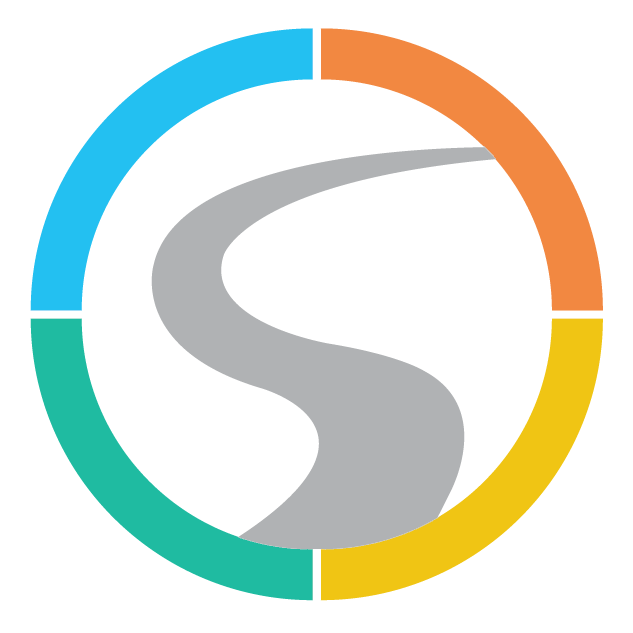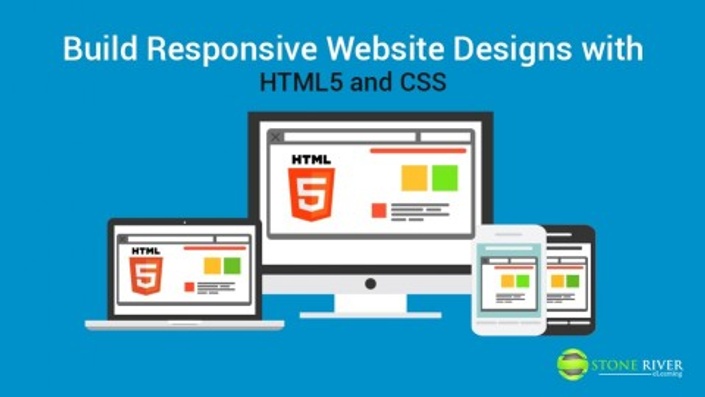 Build a Responsive Website with a Modern Flat Design
Build a great looking flat design website using a simple but well coded template.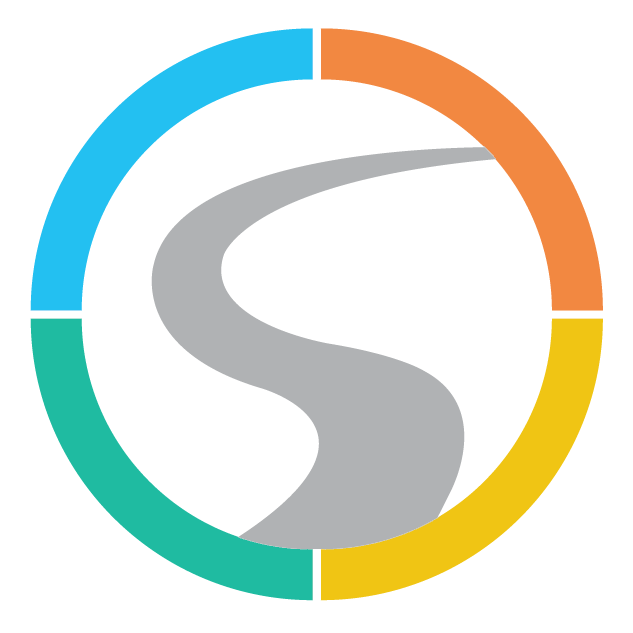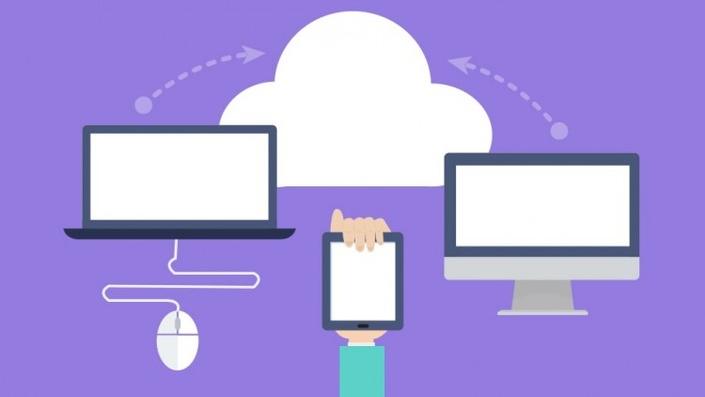 How to Set Up Your Own Cloud Server from Scratch
Create a cloud server for personal use or to start a cloud hosting business. Everything you need to know!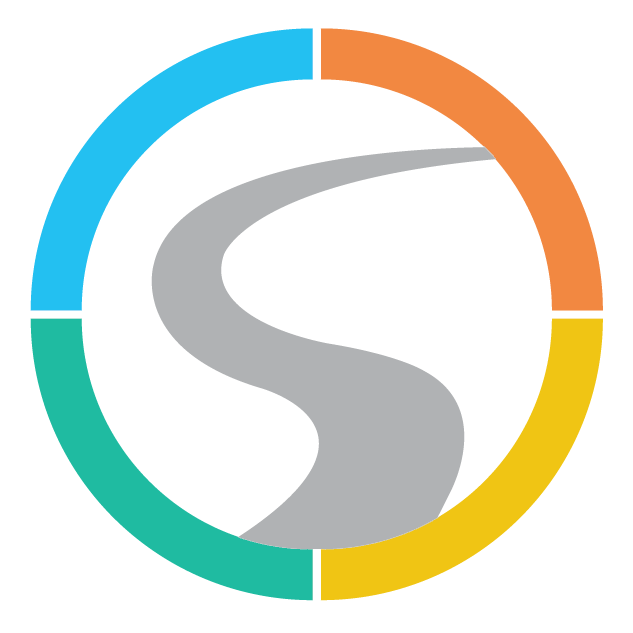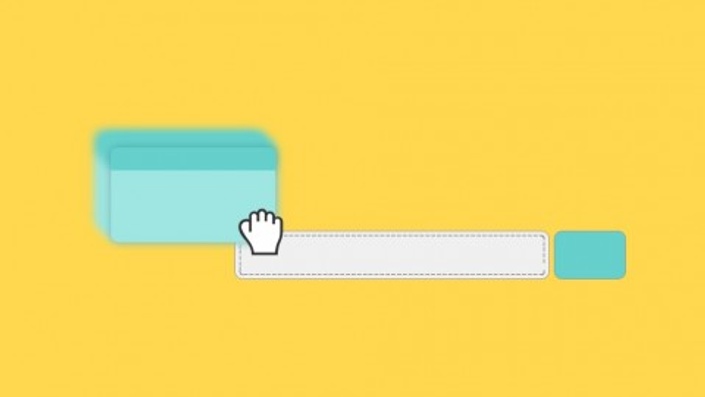 Create a Drag & Drop File Uploader For Websites
Add a nicely designed drag and drop file uploader to any website including your own online learning platform!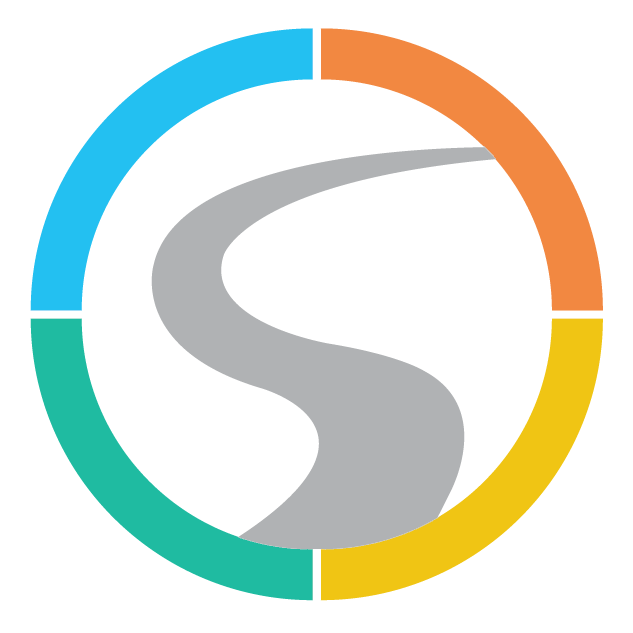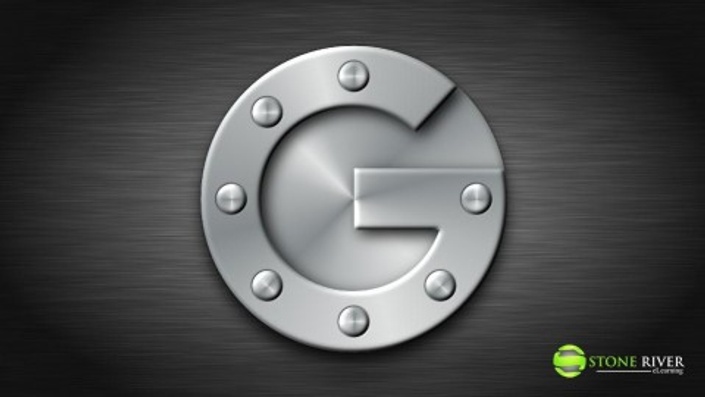 How To Add Google Authentication To a Website
Create a login on any website using any Google account and capture all the information you need.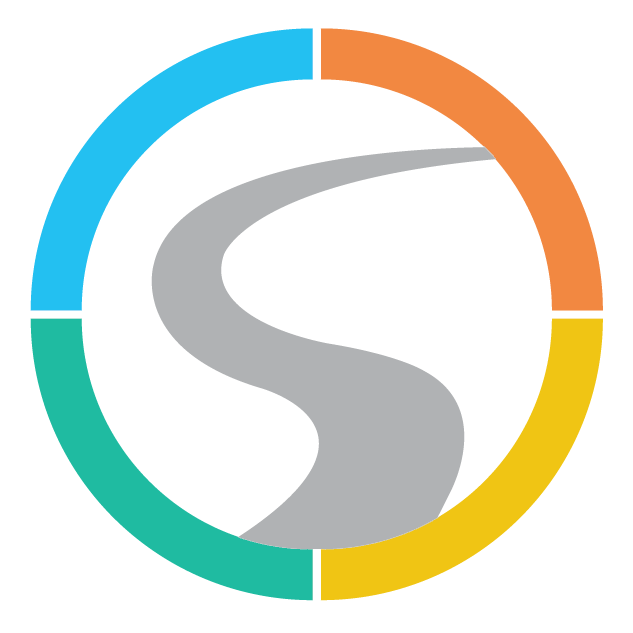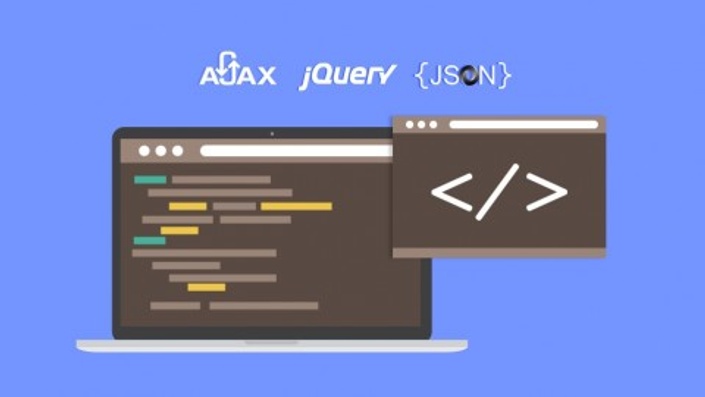 Fundamentals of Ajax, jQuery and JSON
Learn we development with Ajax, jQuery and JSON by creating real projects.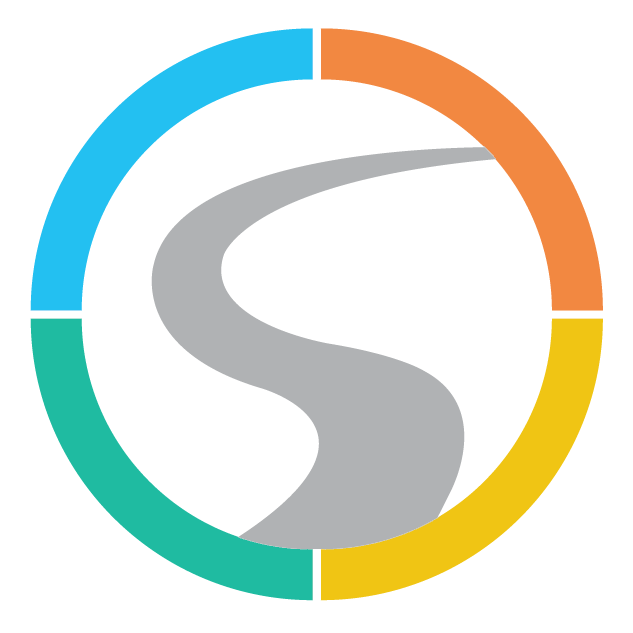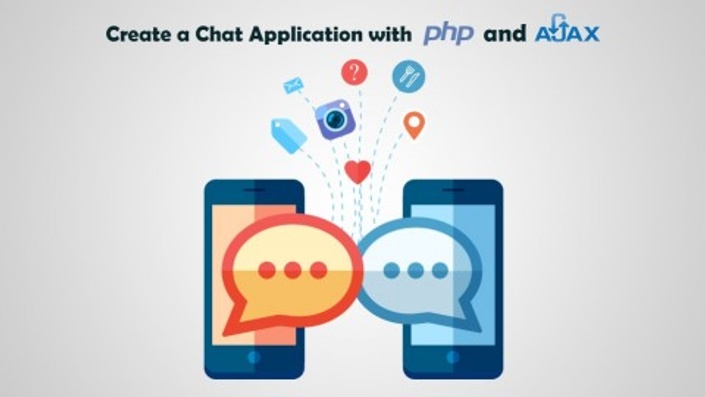 Create a Chat Application with PHP and Ajax
Create your own usable chat application with this easy to follow set of tutorials.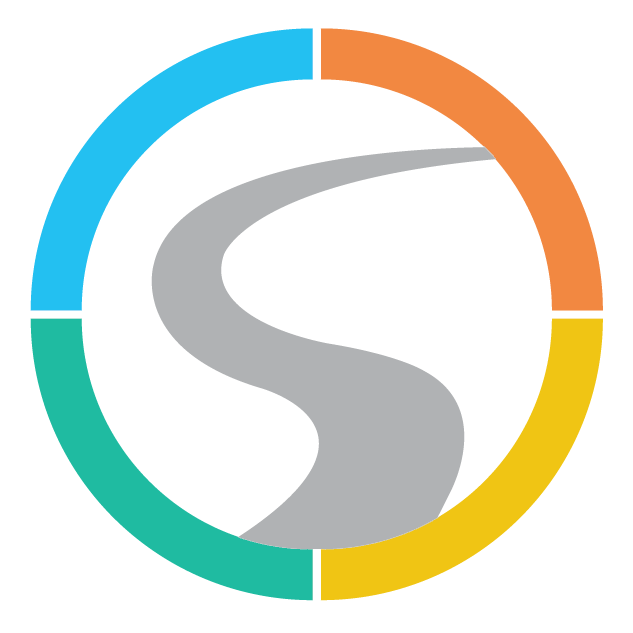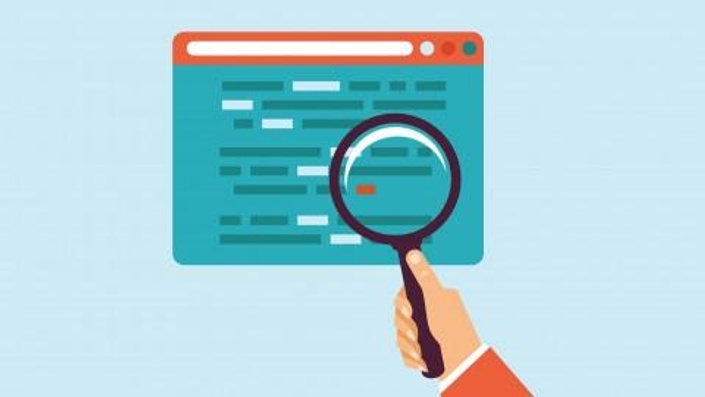 How to Use Chrome Developer Tools
Using Chrome developer tools to your advantage: for the newbie!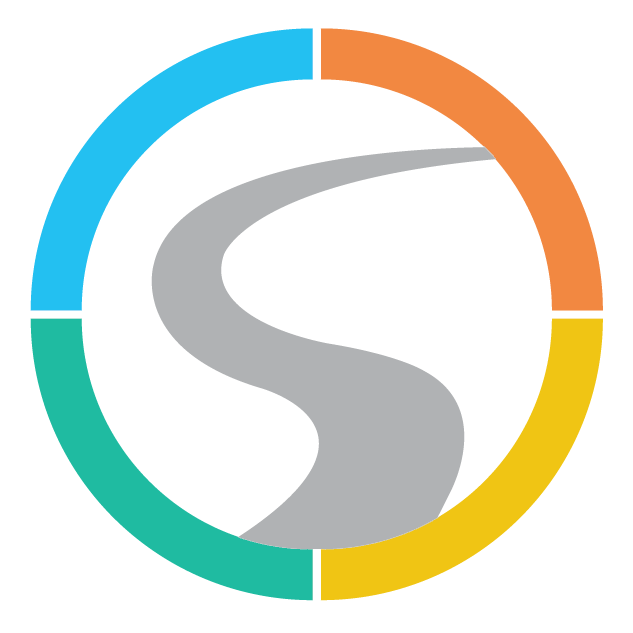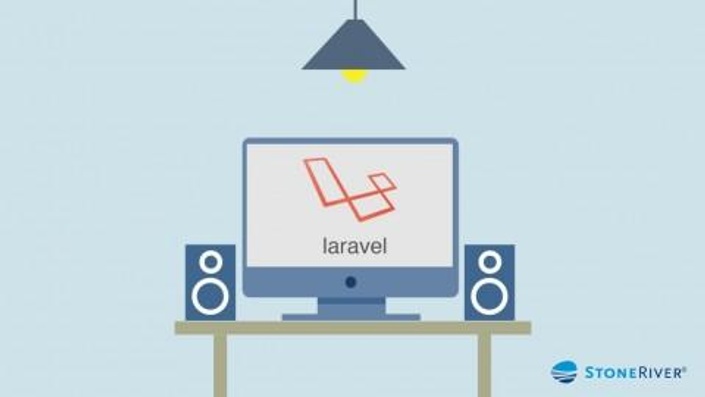 PHP Development with the Laravel 4 Framework
Create an authorization system with the Laravel PHP framework.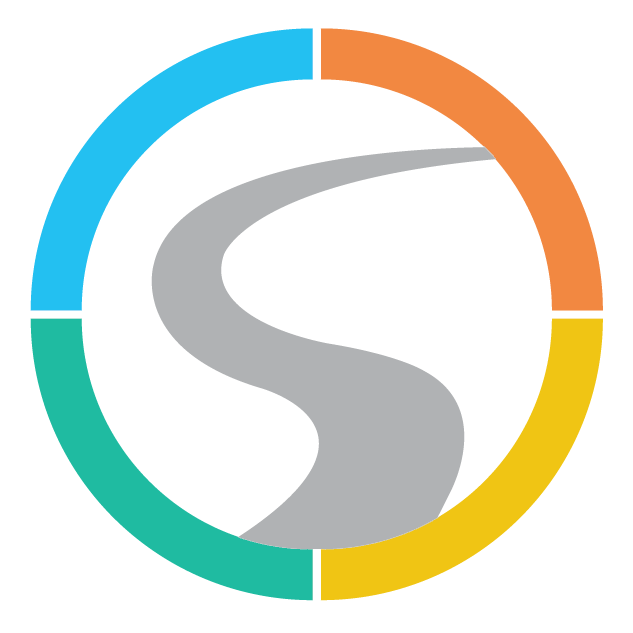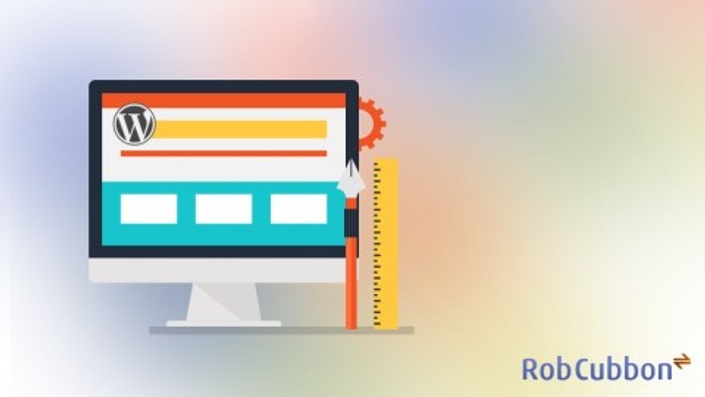 Responsive Wordpress Site Design for Clients
Learn responsive design that meets your client's needs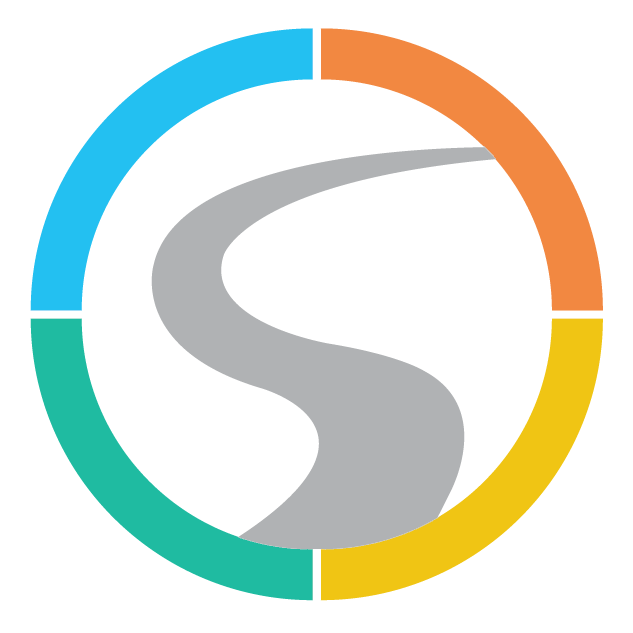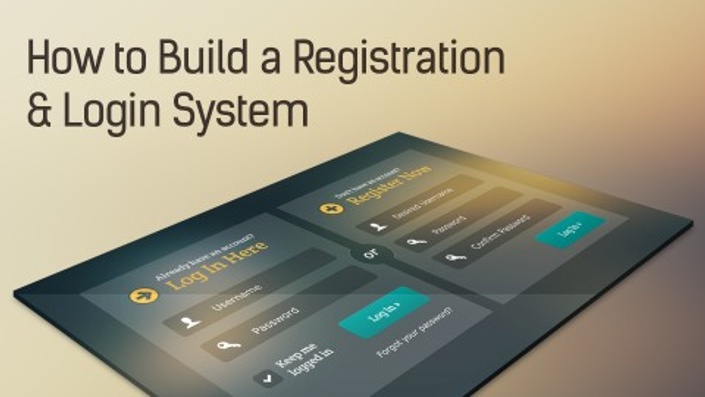 How to Build a Registration & Login System
Leverage your PHP skills and create a slick login system.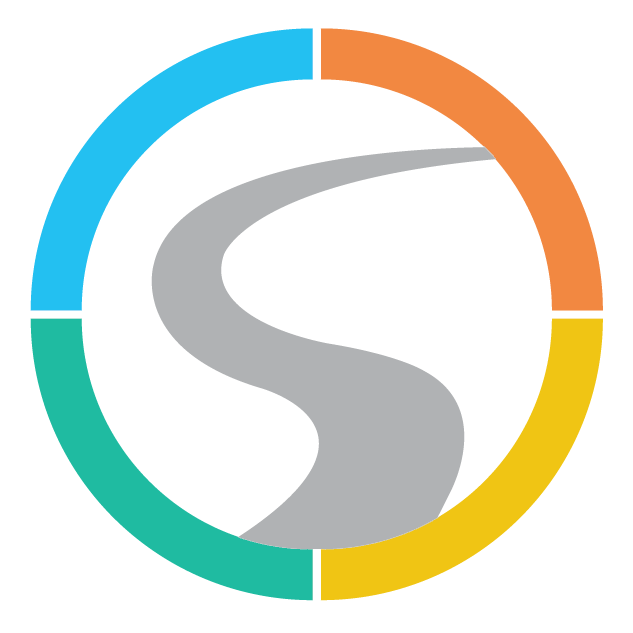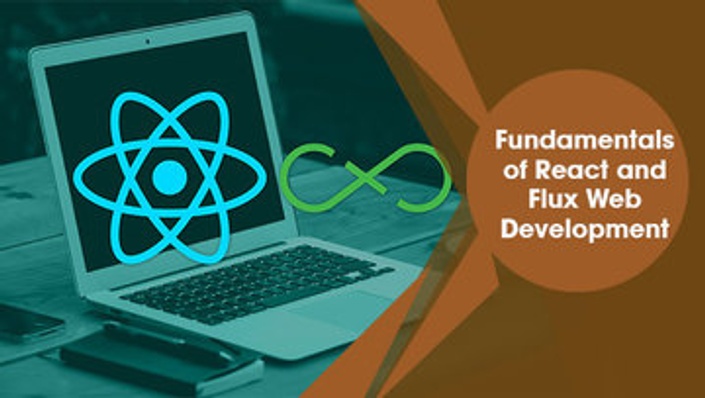 Fundamentals of React and Flux Web Development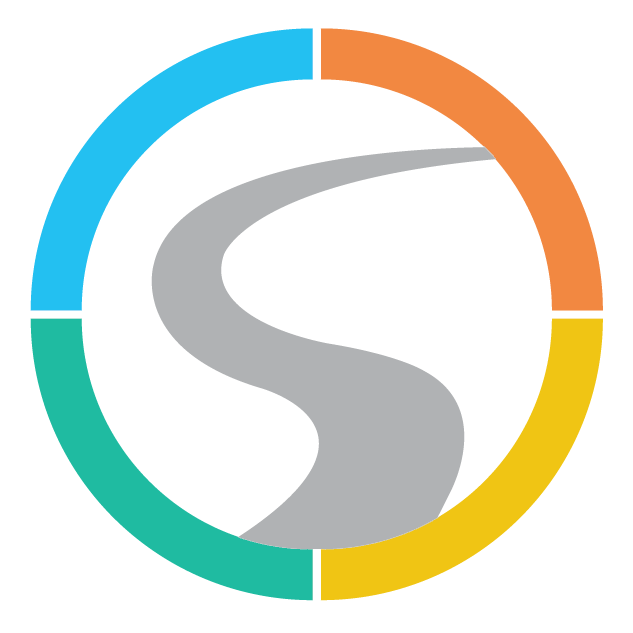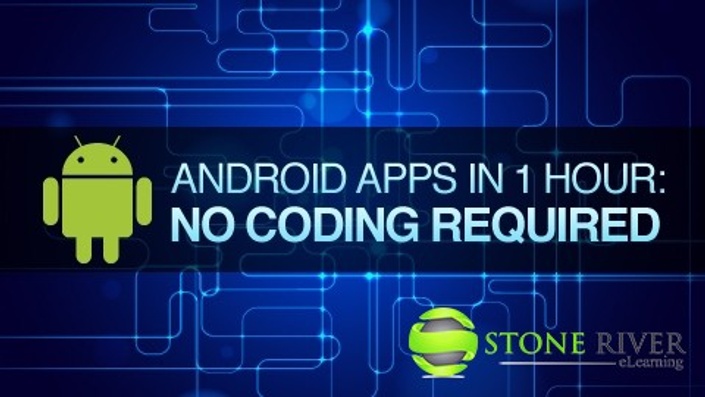 Android Apps in 1 Hour: No Coding Required
Build Android apps with this slick drag and drop system built by Google. No monthly fees.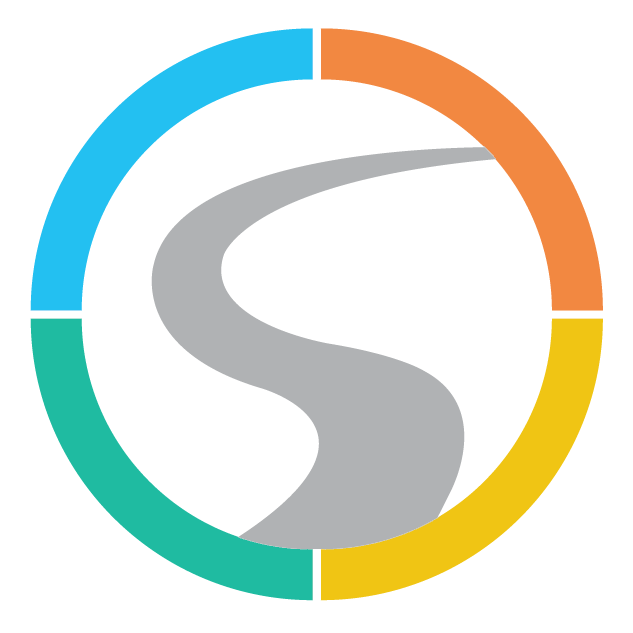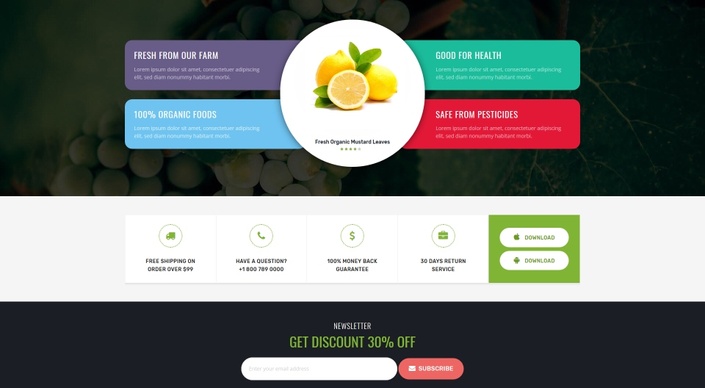 Building Websites With Photoshop CC
Use Photoshop CC to design awesome looking websites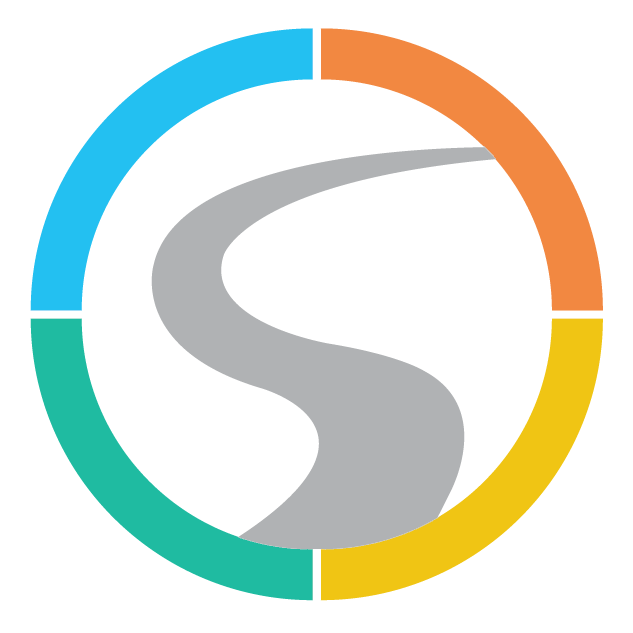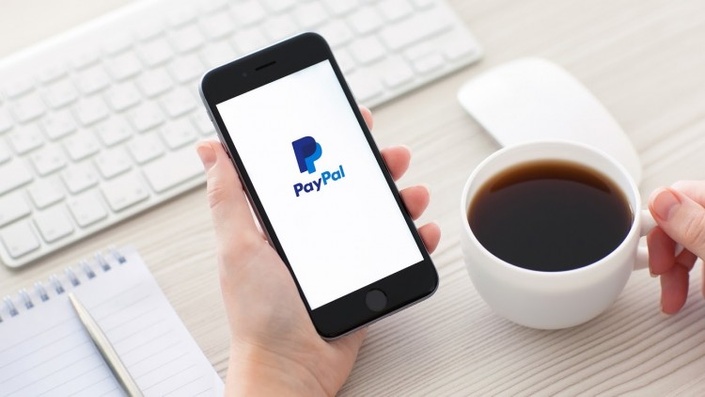 How to Set Up PayPal Instant Payment Notification with PHP
PayPal is the most widely used payment system on the planet. You need to know this stuff.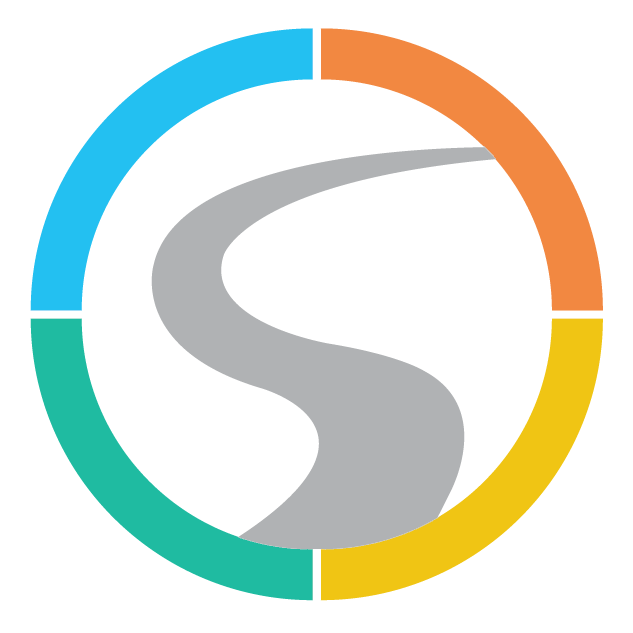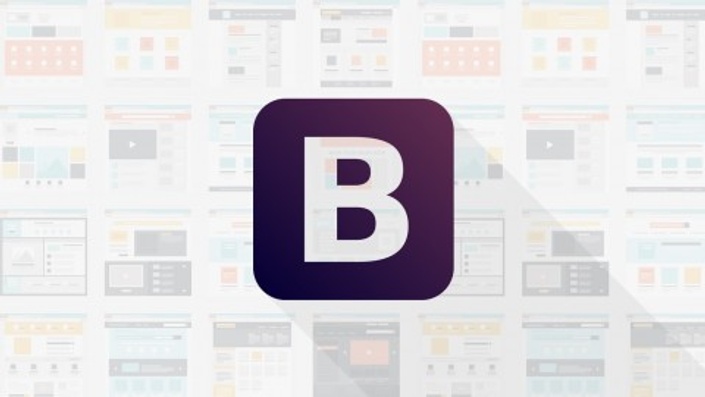 Bootstrap 2 for Beginners
Twitter Bootstrap is an amazing tool. Try it out today.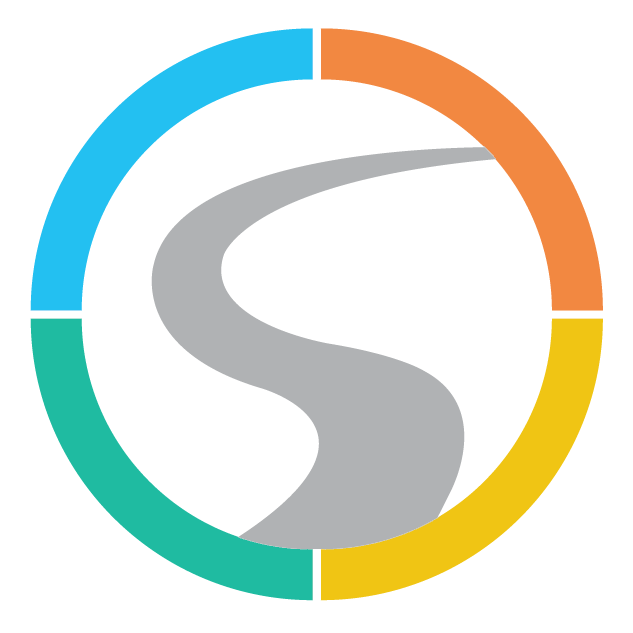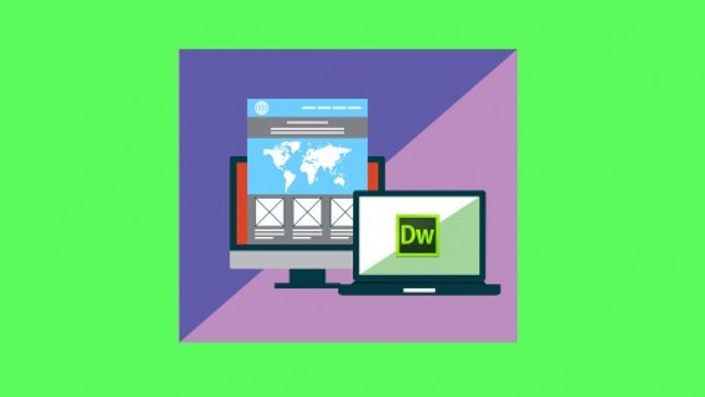 Building Websites with Dreamweaver CS6
Build sites in Dreamweaver for complete beginners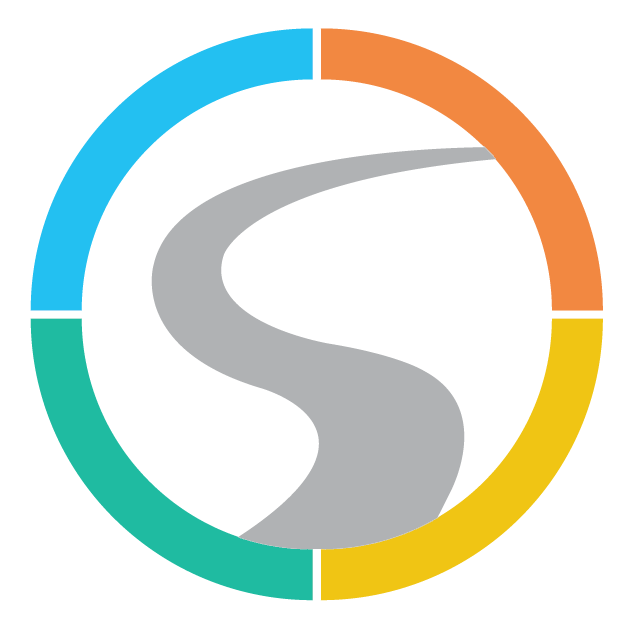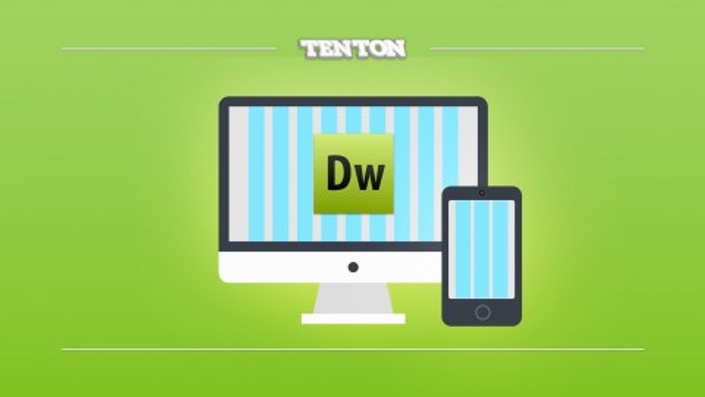 Responsive Design with Dreamweaver CS6
Learn about Dreamweaver fluid grid layouts and more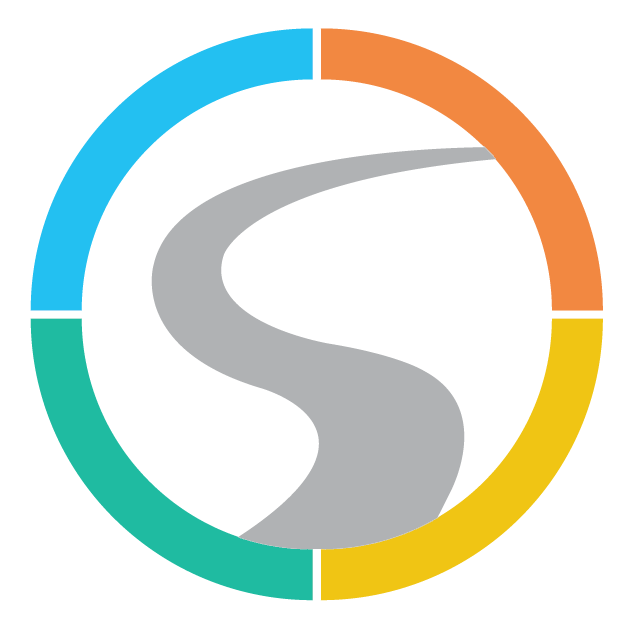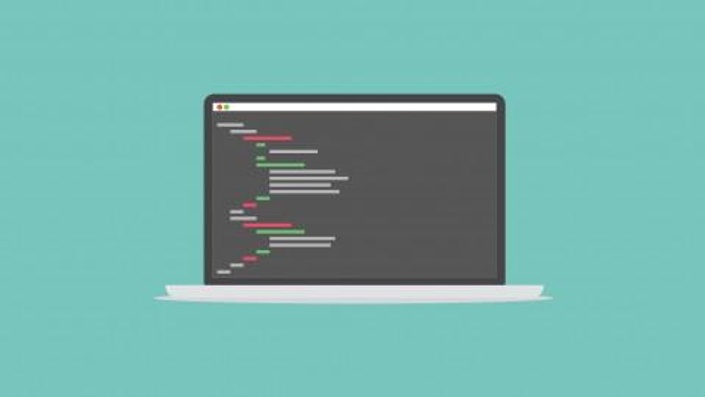 How to Build a CMS with PHP
Use your PHP skills to build your own content management system!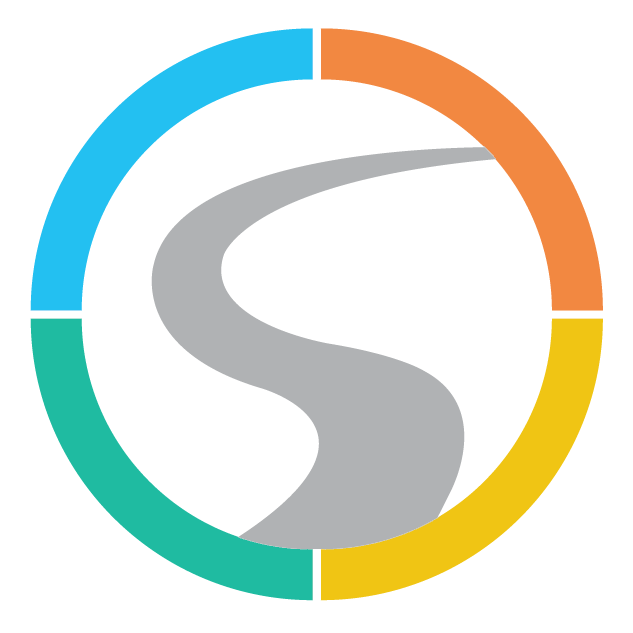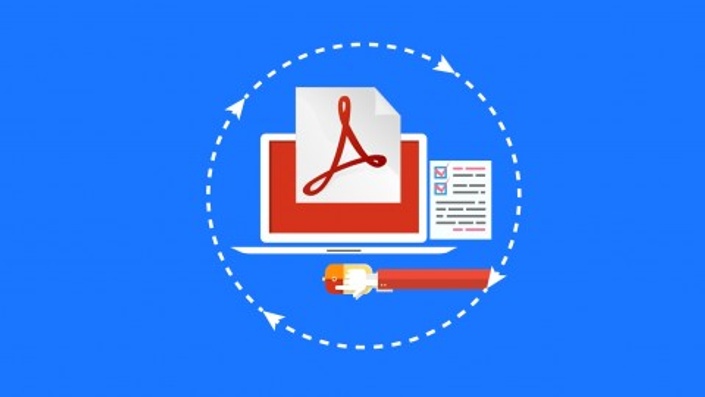 Getting Started with Acrobat XI Professional
Adobe acrobat video training from Geoff Blake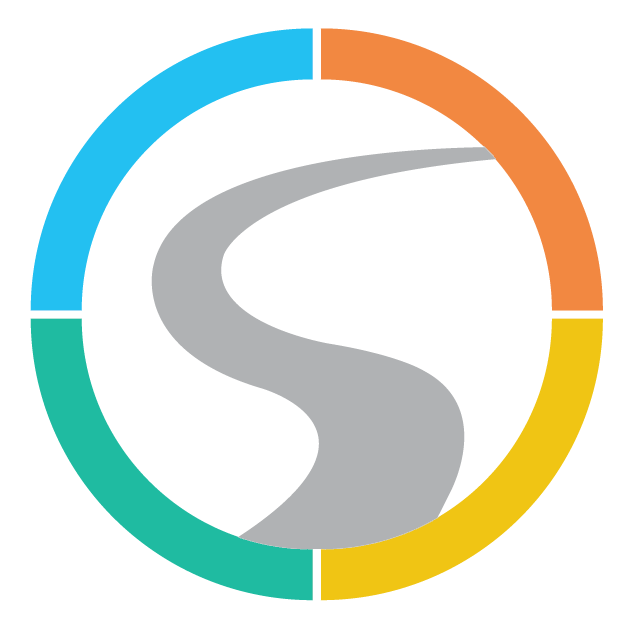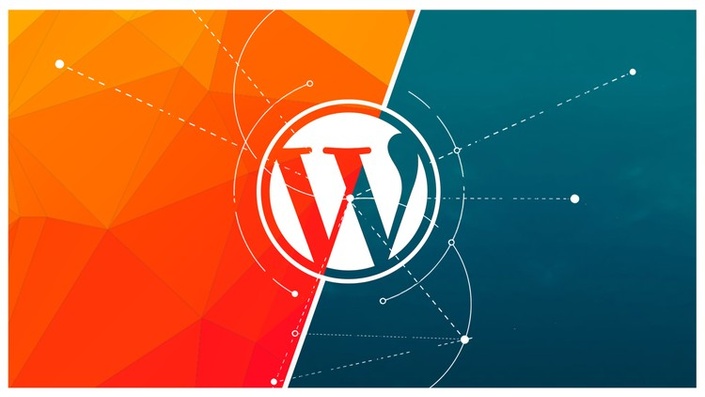 WordPress Essentials
Everything you need to know to build Wordpress sites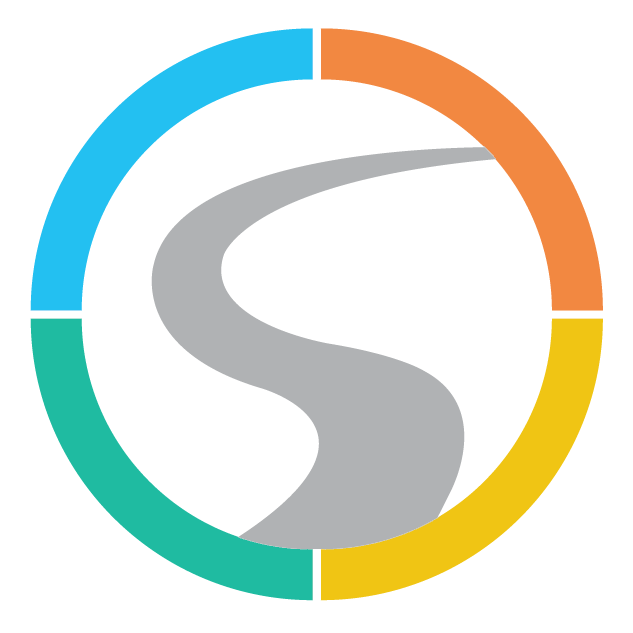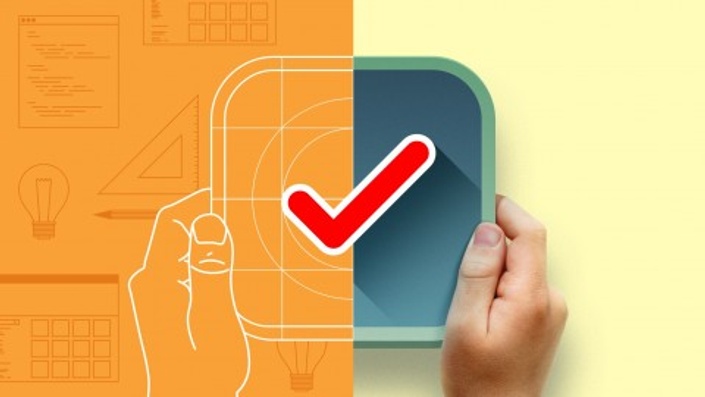 Create A Do-It-Yourself App for Any Business
Anyone can build an app for their business using this powerful app building tool.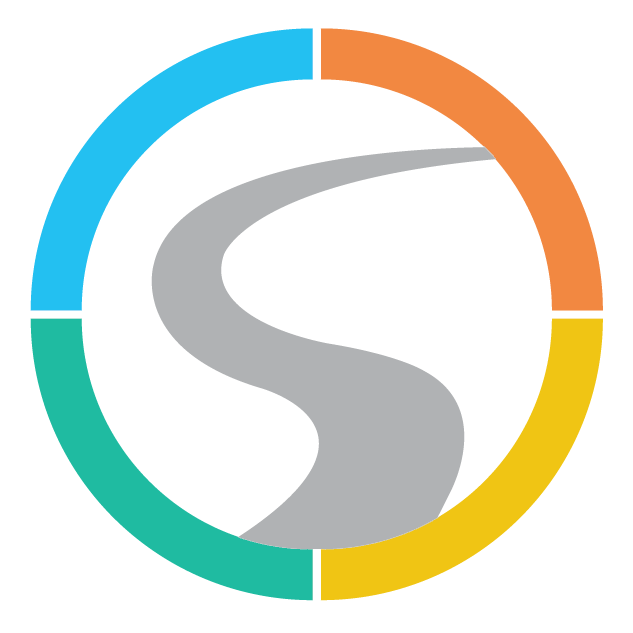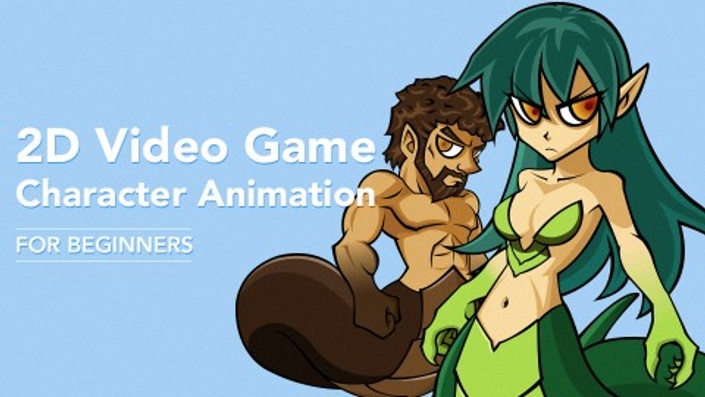 2D Video Game Character Animation for Beginners
Learn how the pros develop their animations for games so you can do it too.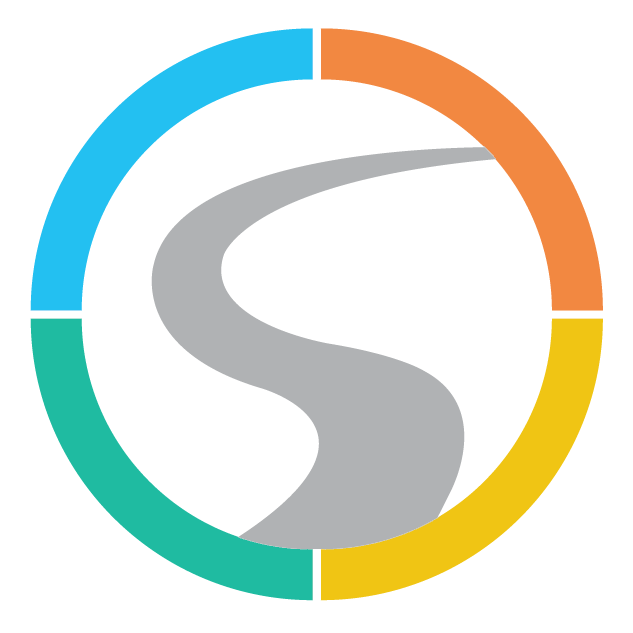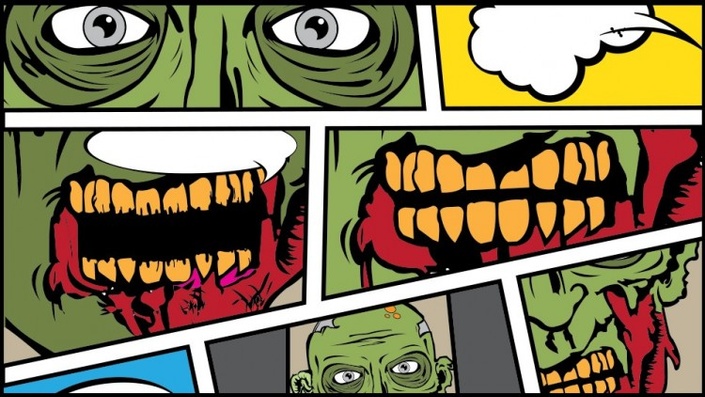 Storyboarding Layout and Design
Learn movie-style storyboarding layout and design from a professional.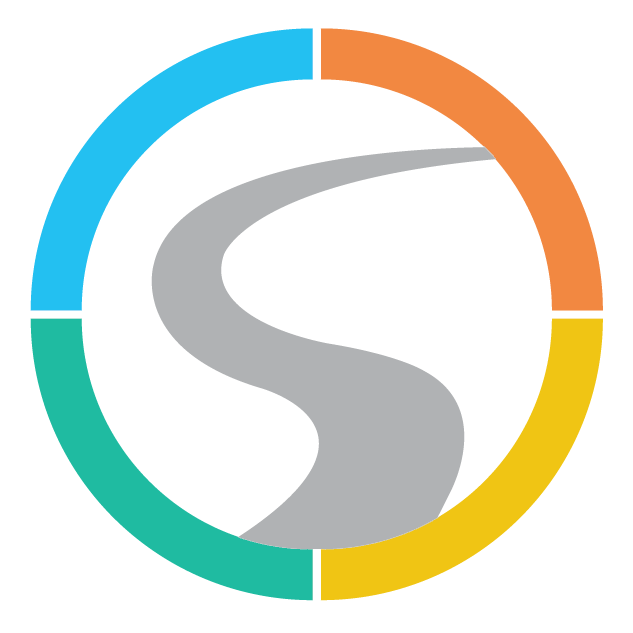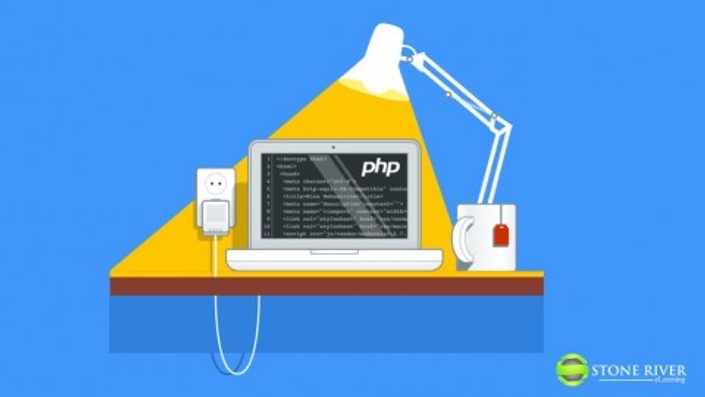 PHP Object Oriented Programming
Getting started with Object Oriented Programming is easier than you think when you have a good instructor.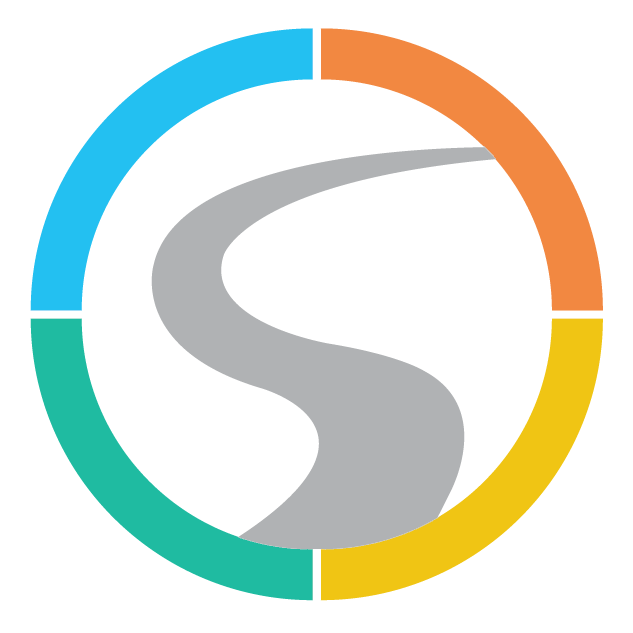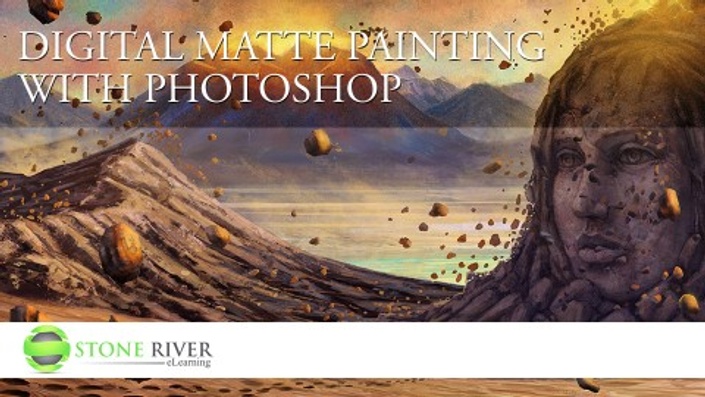 Digital Matte Painting with Photoshop
Create a stunning digital scene using matte painting in Photoshop.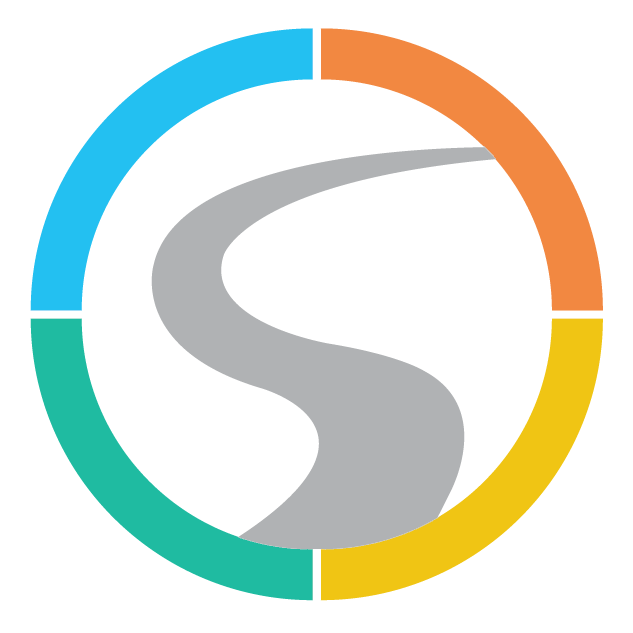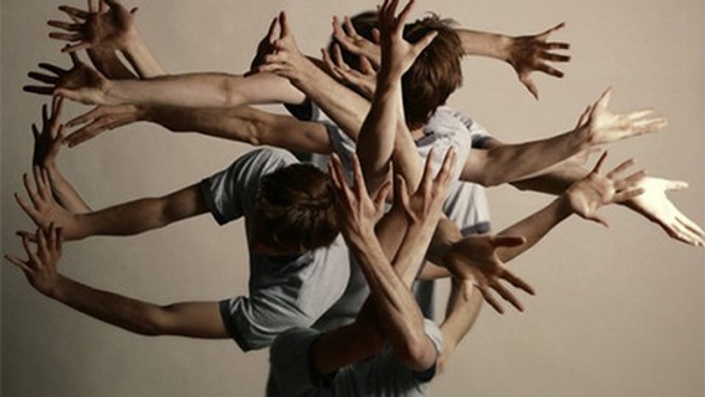 Photoshop For Artists
Get more out of a Photoshop course than just learning the tools. Learn to create art!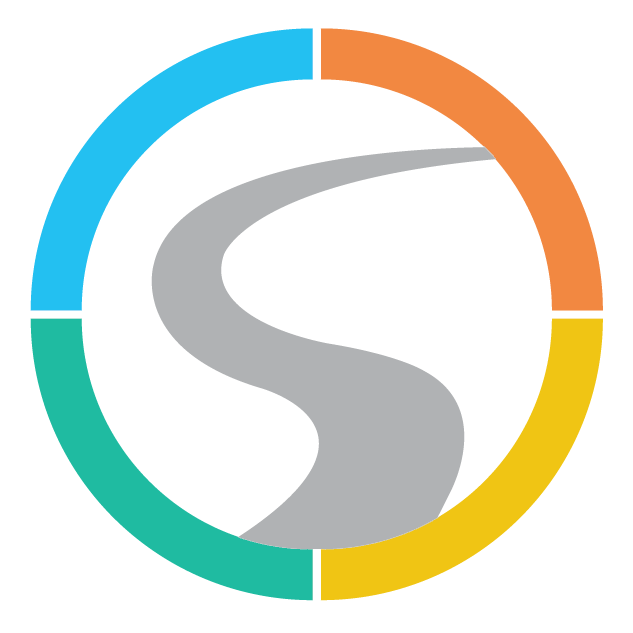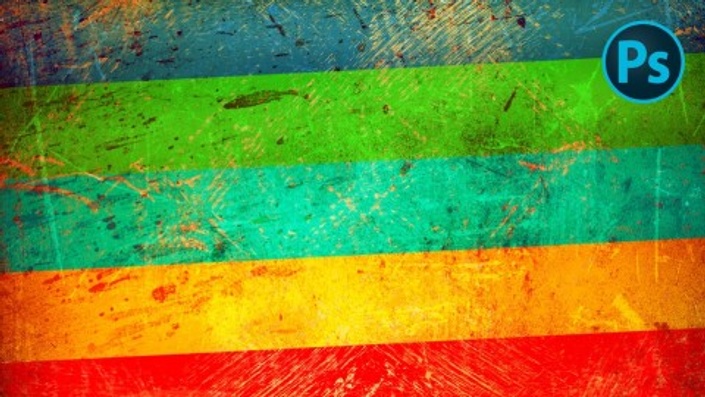 Creating Seamless Textures in Photoshop
A designer's approach to creating professional looking image textures using Photoshop.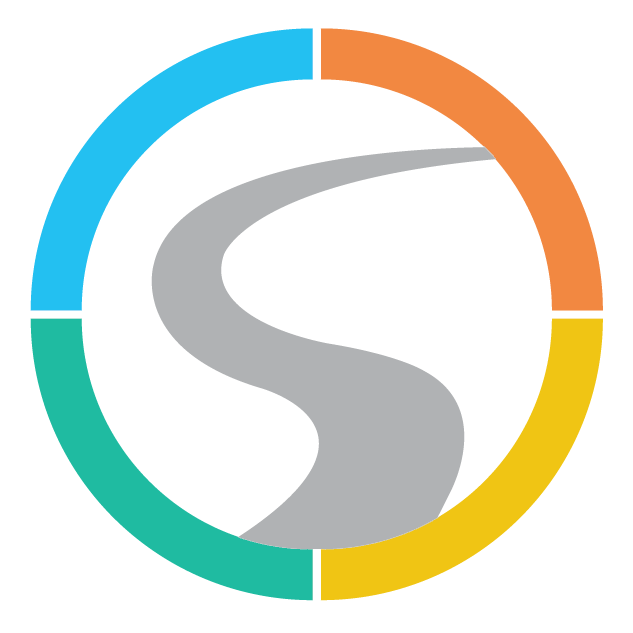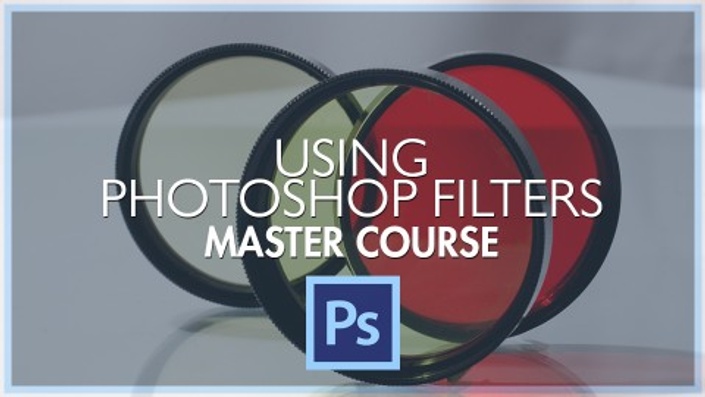 Using Photoshop Filters Master Course
Learn to create great looking images with filters like glass and metal using Photoshop software.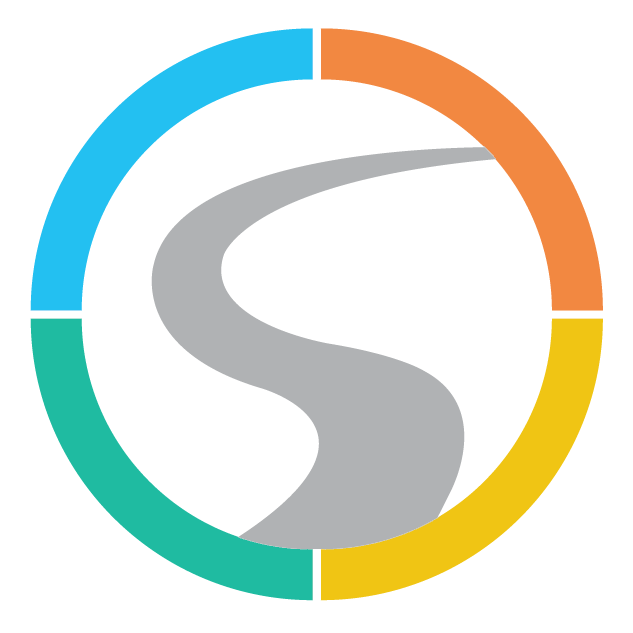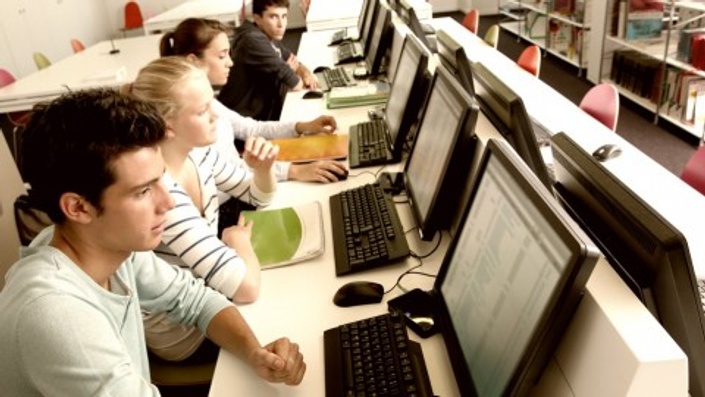 HTML and CSS for Beginners
HTML and CSS are like peanut butter and jelly for web designers and developers. Get started with the basics today.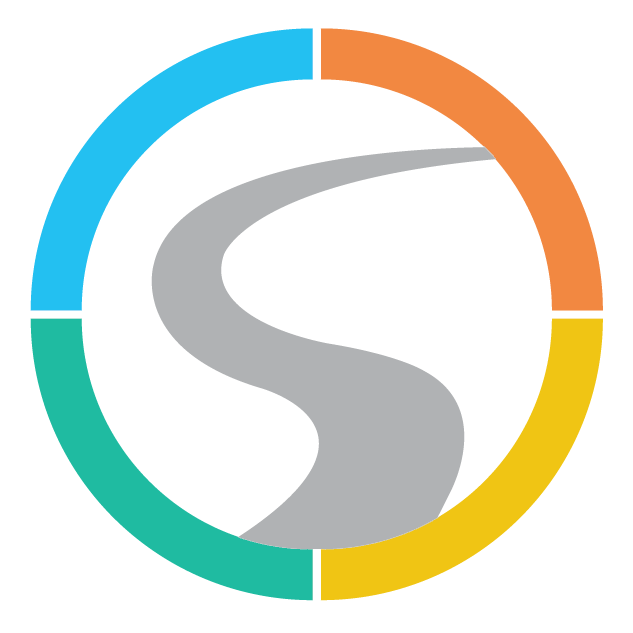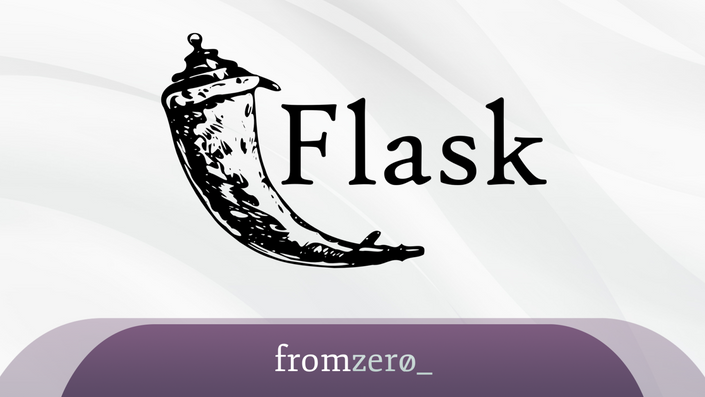 Professional Python Web Development with Flask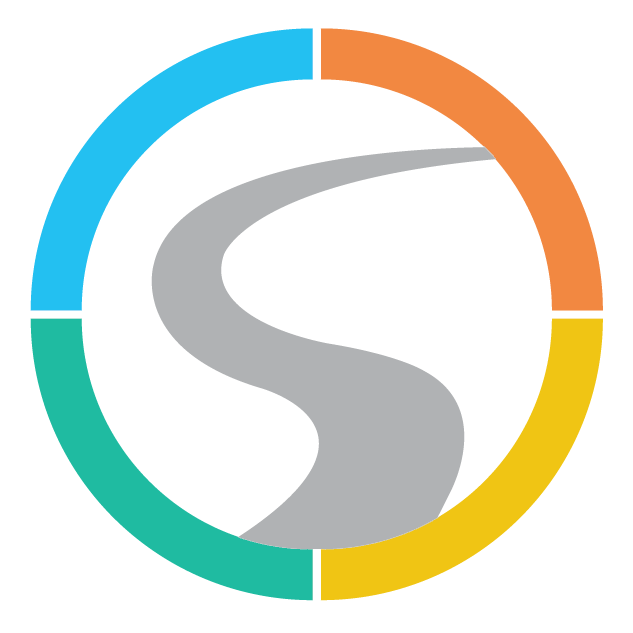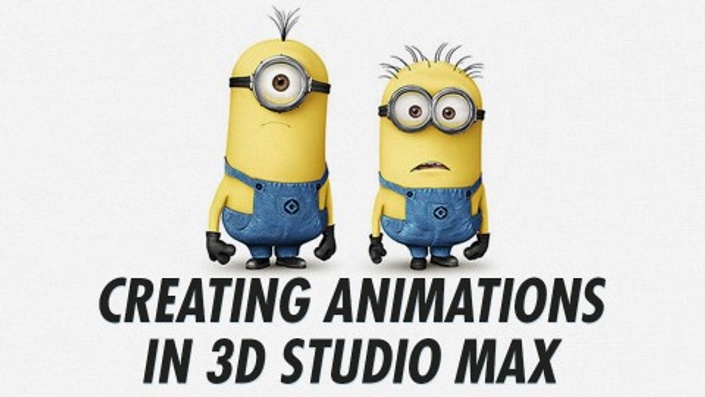 Creating Animations in 3D Studio Max
Learn how animators create professional looking animations for movies, games and more.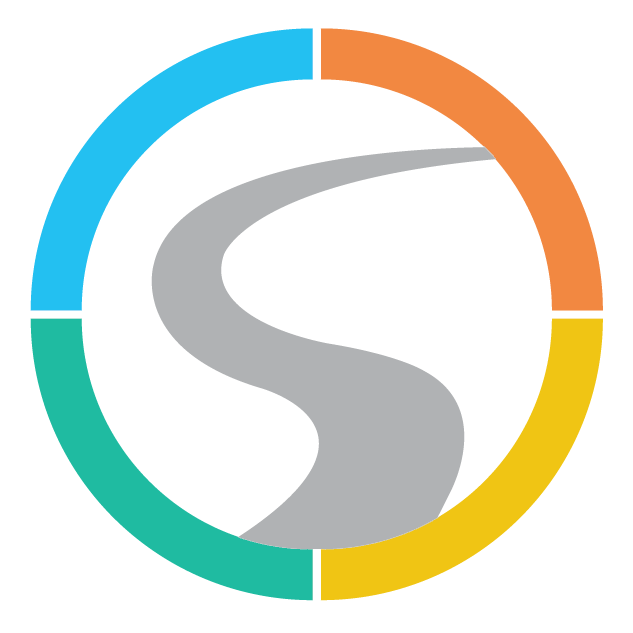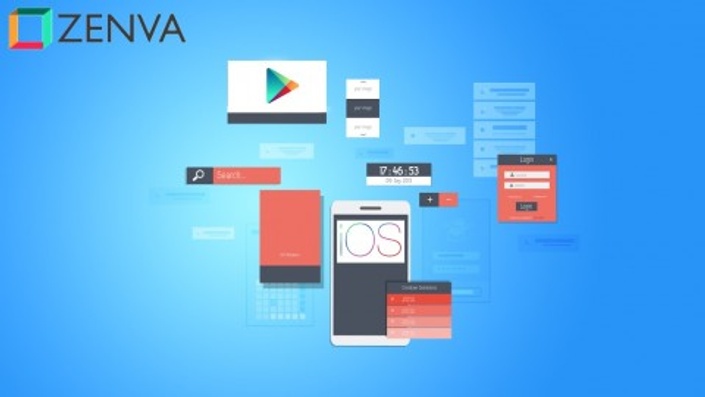 iOS and Android HTML5 Apps for Beginners
Make cross-platform apps using the HTML5 programming language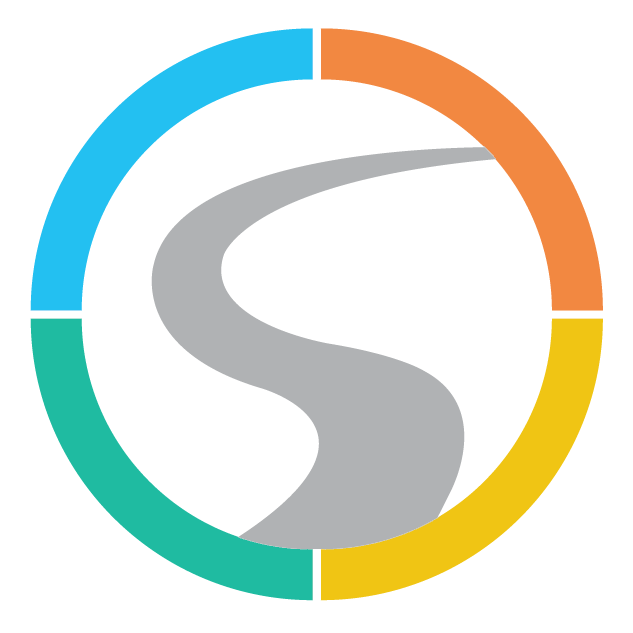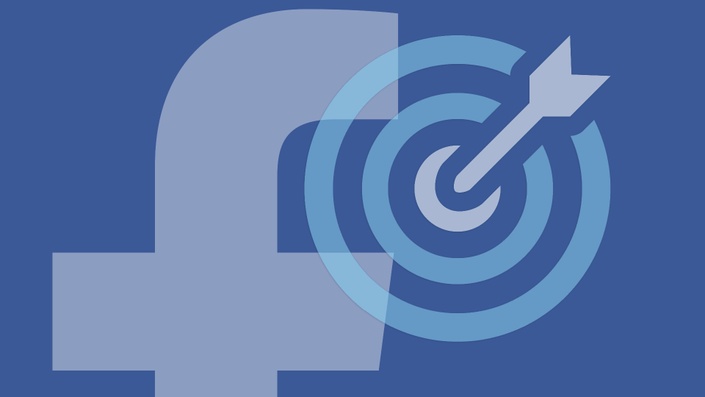 Facebook Marketing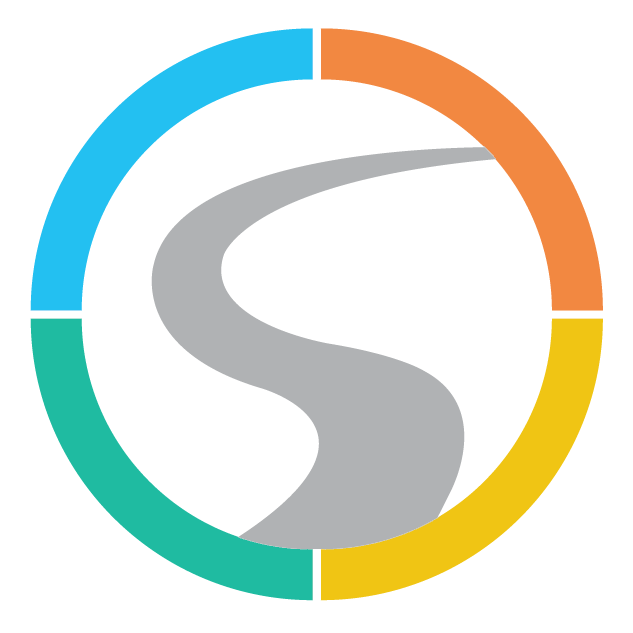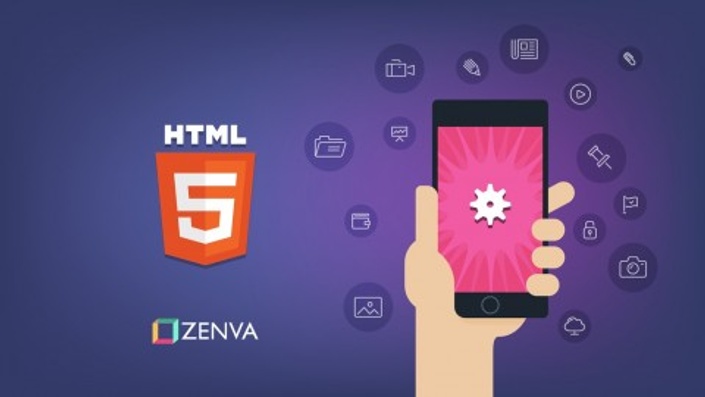 Mobile HTML5 App and Web Development for Beginners
Develop apps without learning a new programming language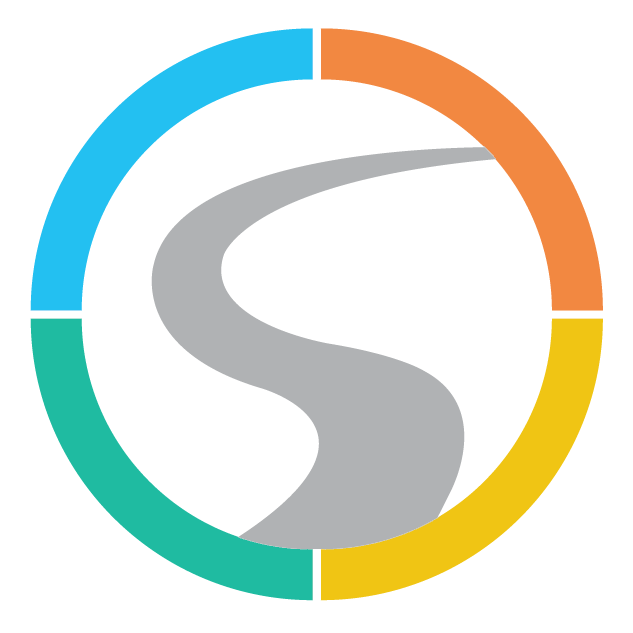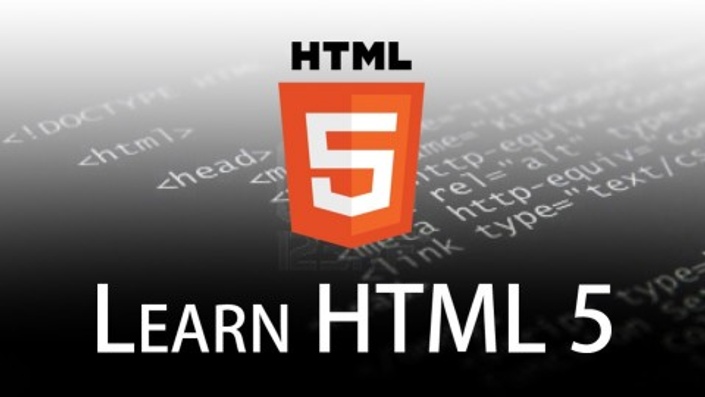 Get Started with HTML5
Learn the basics of the new HTML5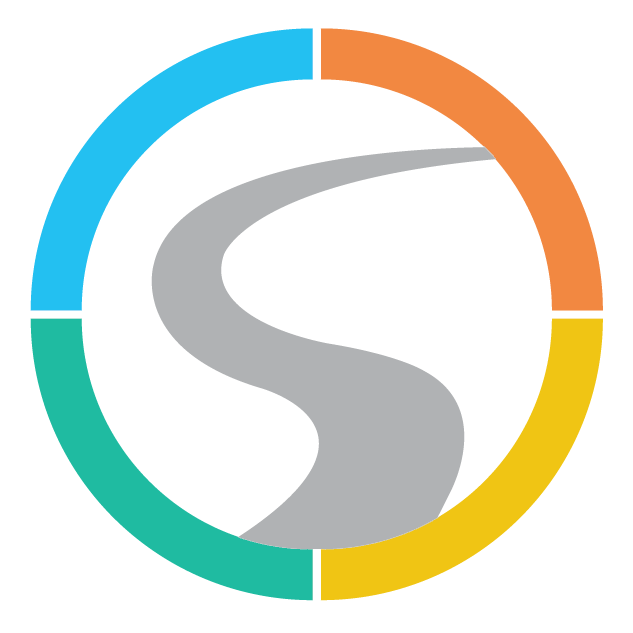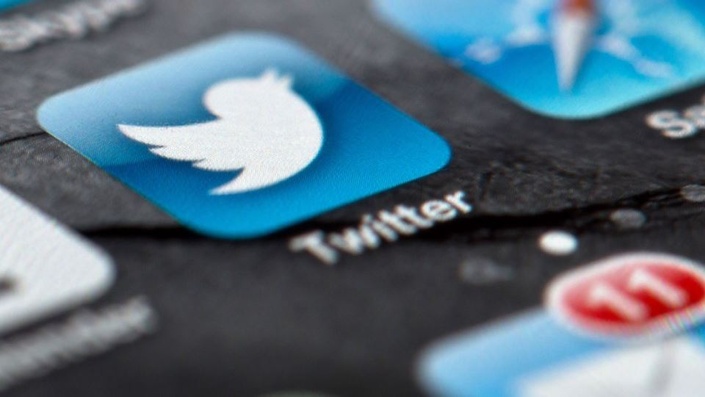 Twitter Marketing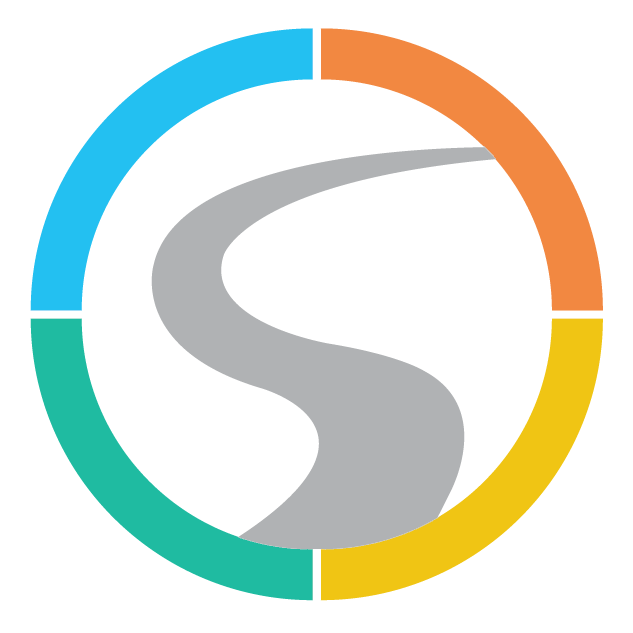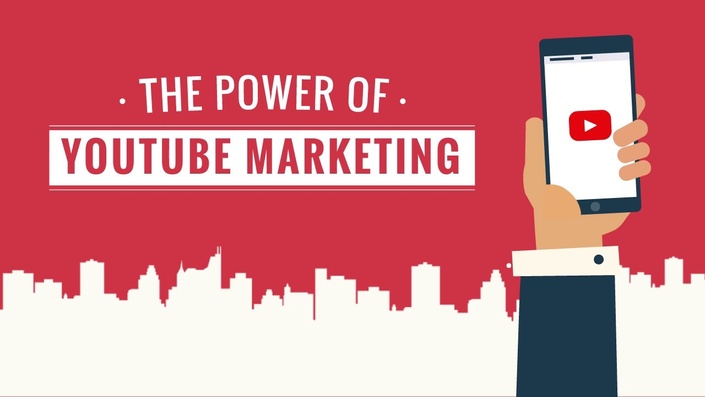 YouTube Marketing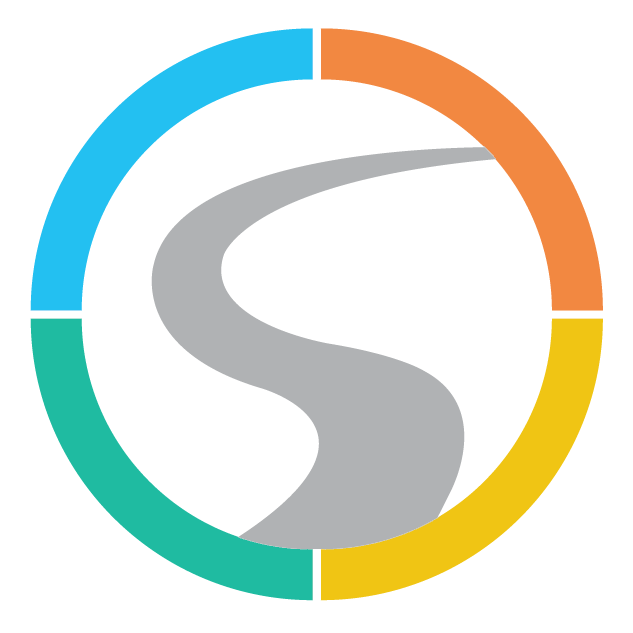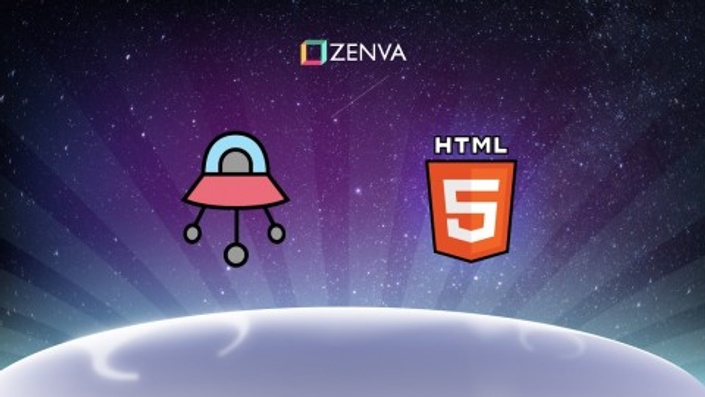 HTML5 Mobile Game Development with Phaser
Phaser game development tutorials with HTML5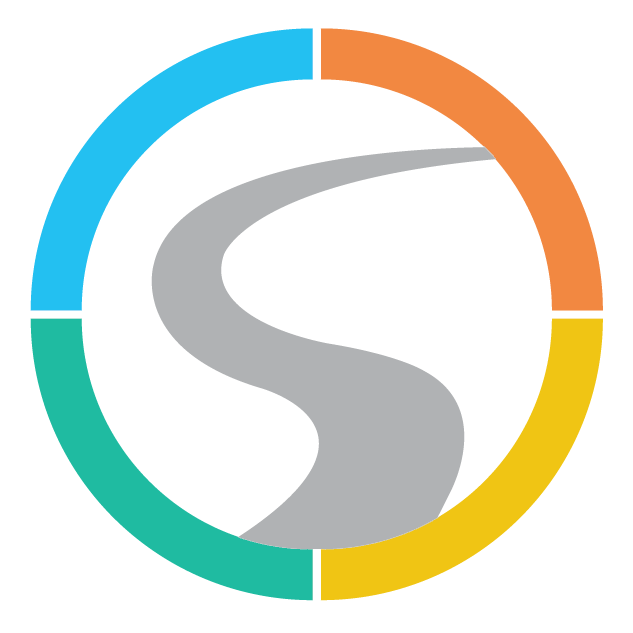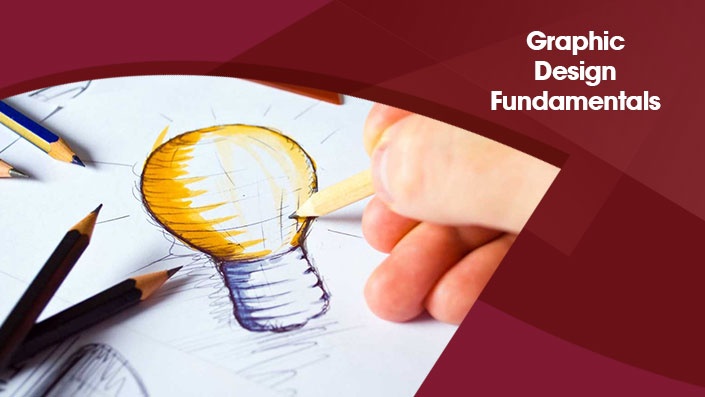 Graphic Design Fundamentals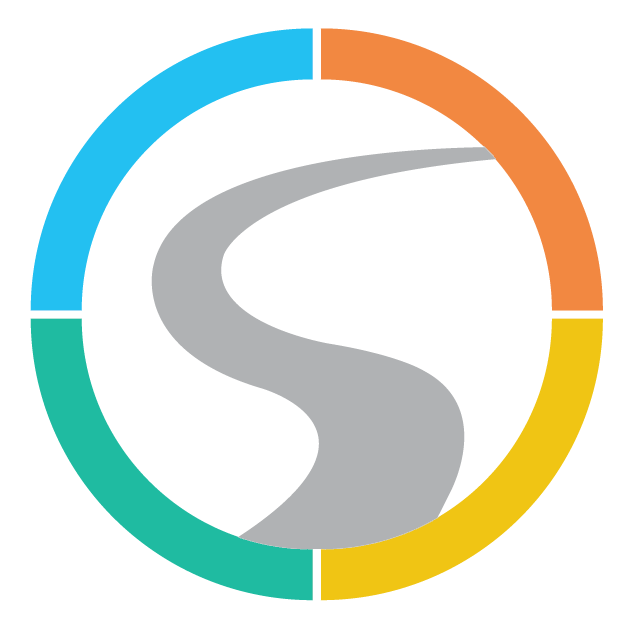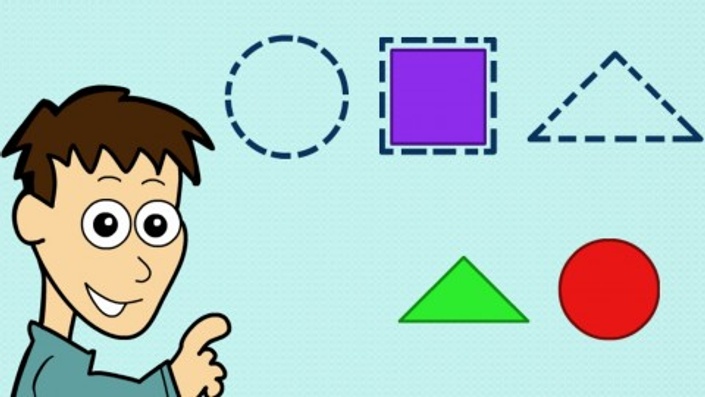 Creating Kid's Games with Construct 2
Create games with no coding required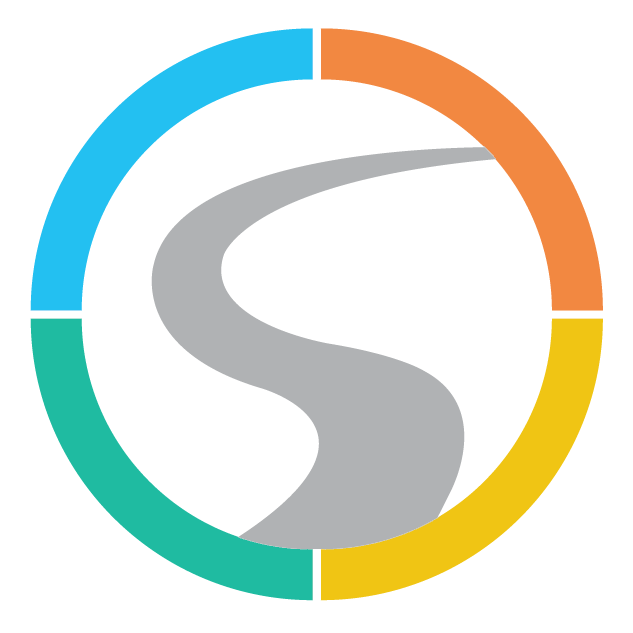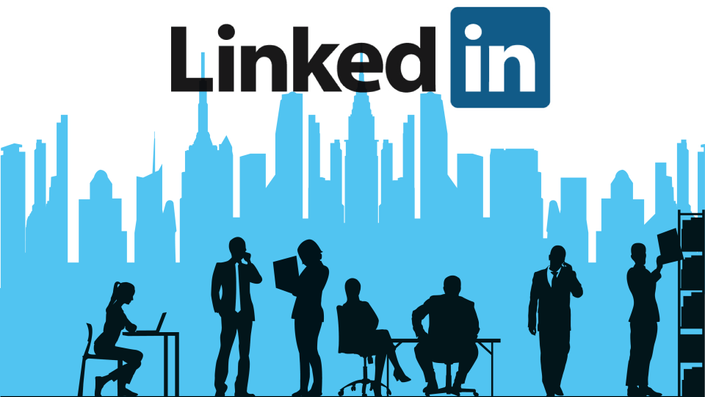 LinkedIn Marketing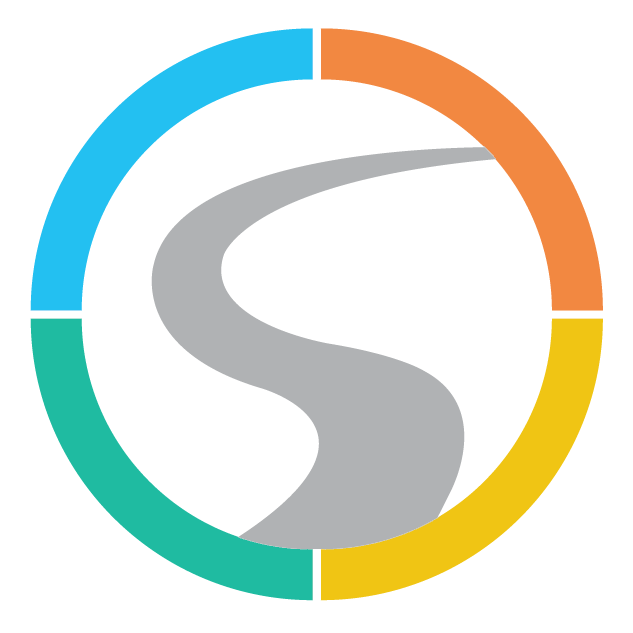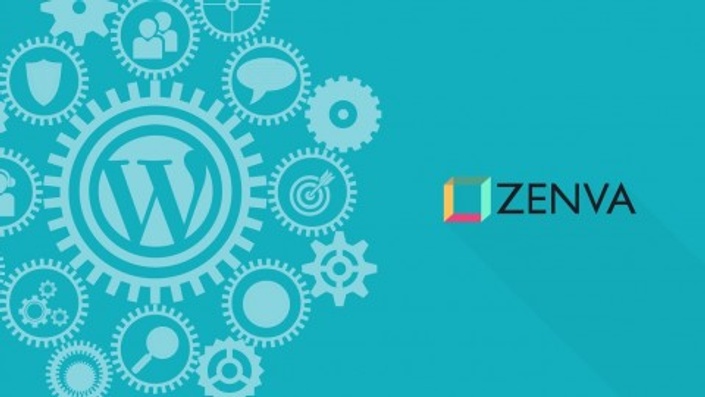 Wordpress Plugin Development for Beginners
Develop the next great Wordpress plugin from scratch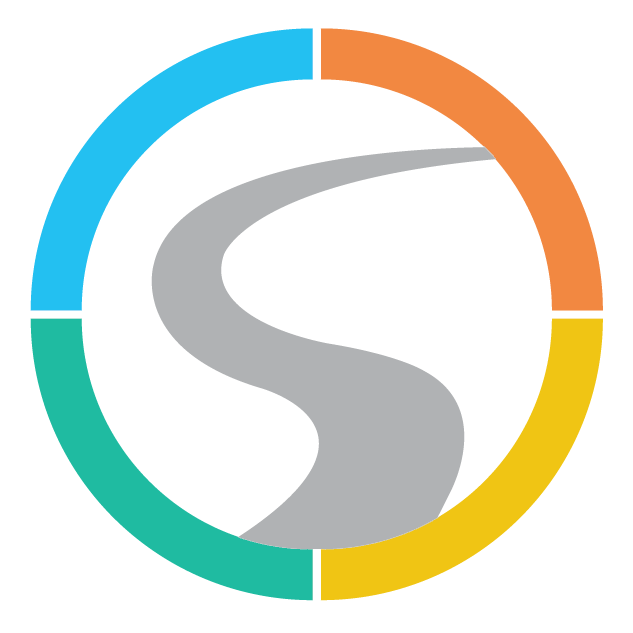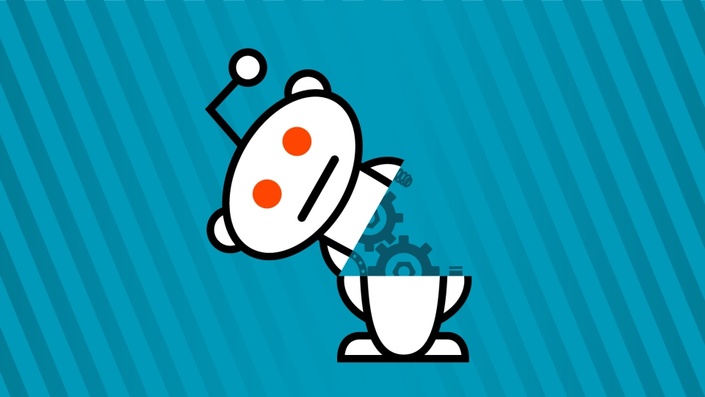 Reddit Marketing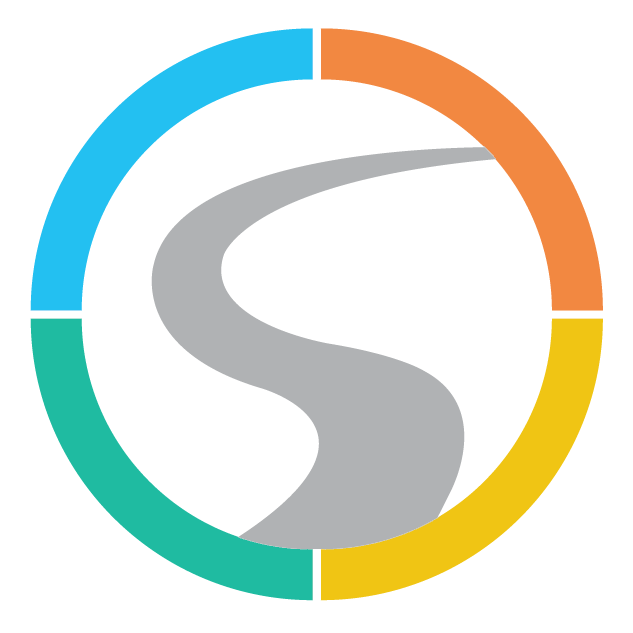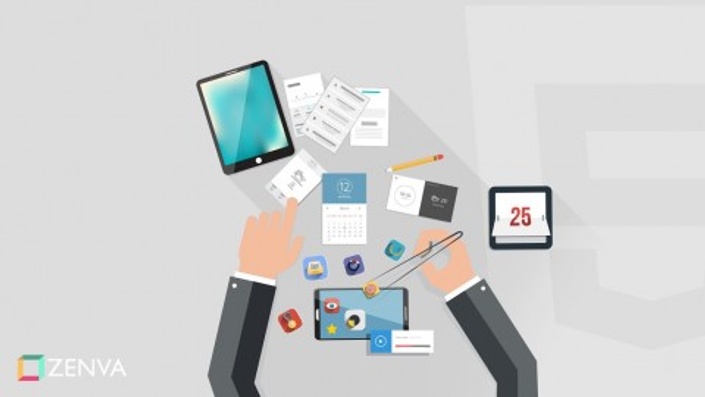 HTML5 Mobile Game Development for Beginners
Develop cross platform games with just HTML5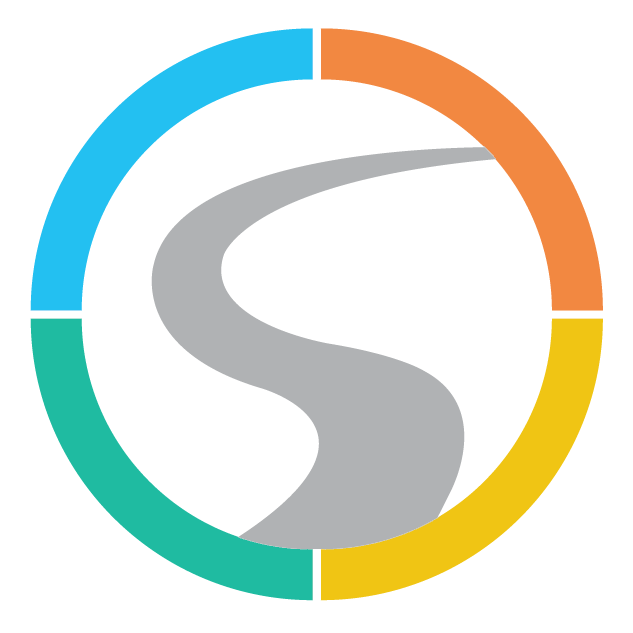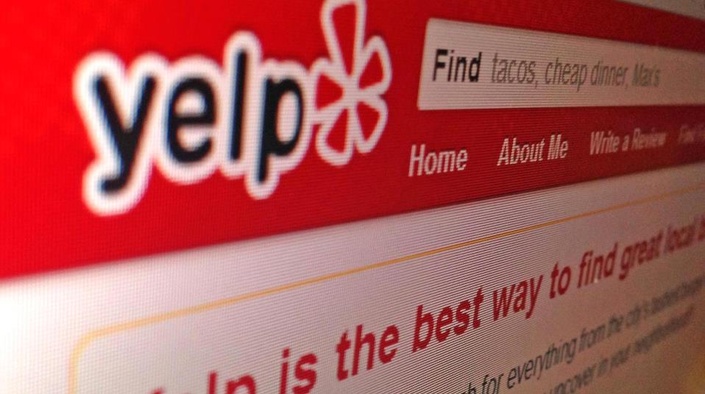 Yelp Marketing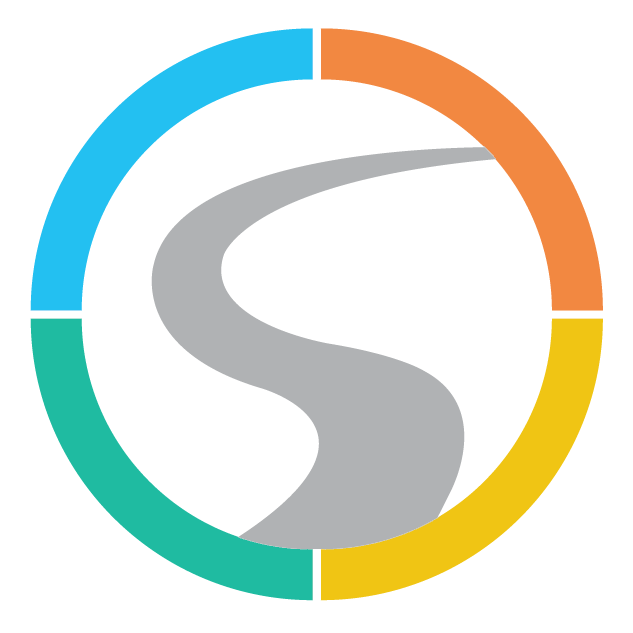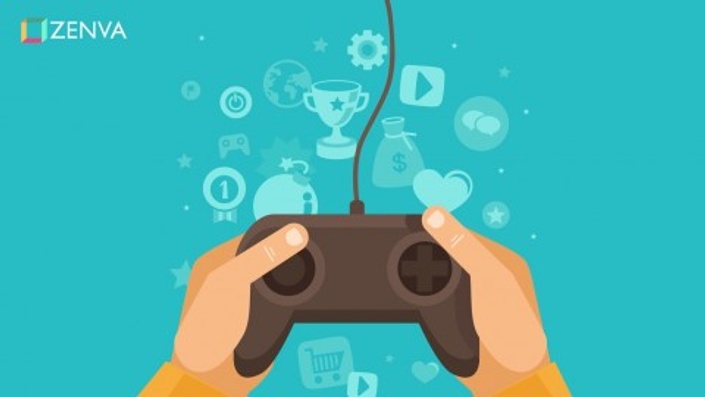 Create an Educational Game with the Quintus HTML5 Framework
Make 2D games with the Quintus HTML5 framework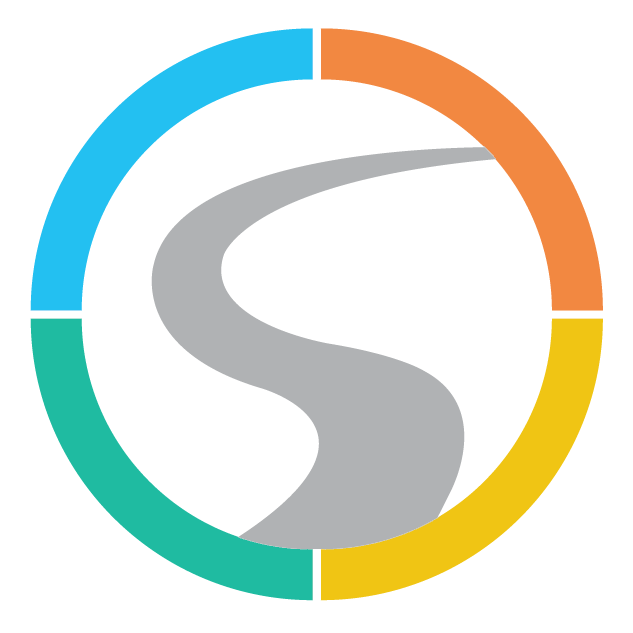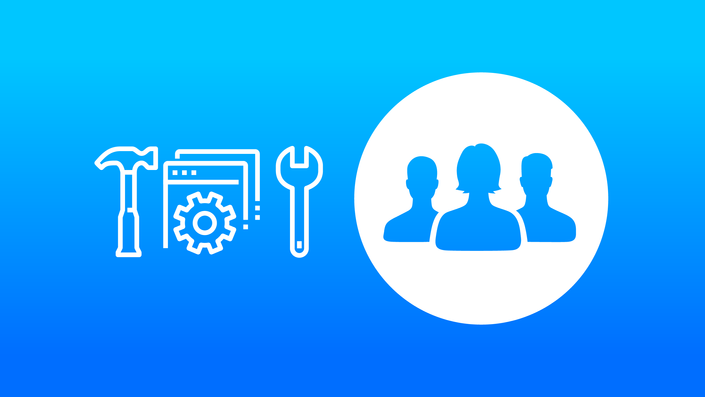 Marketing with Facebook Groups & Marketplace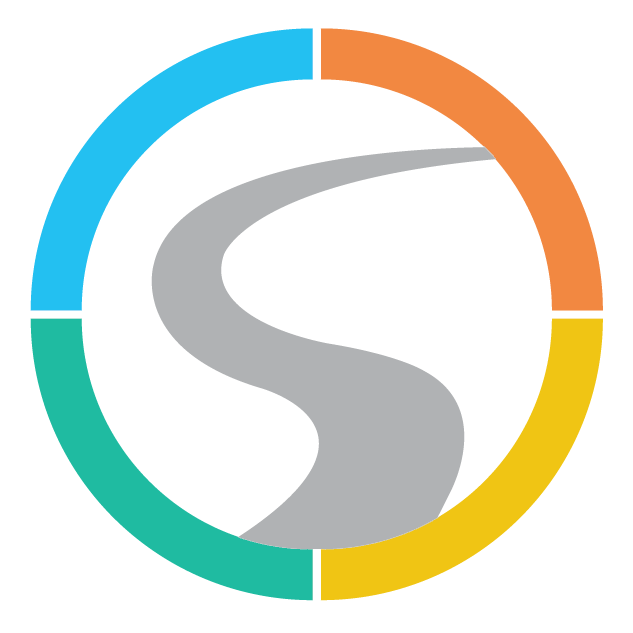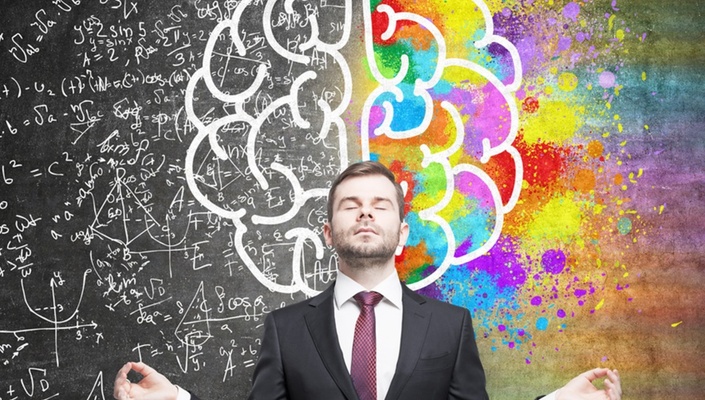 Boost Your Emotional Intelligence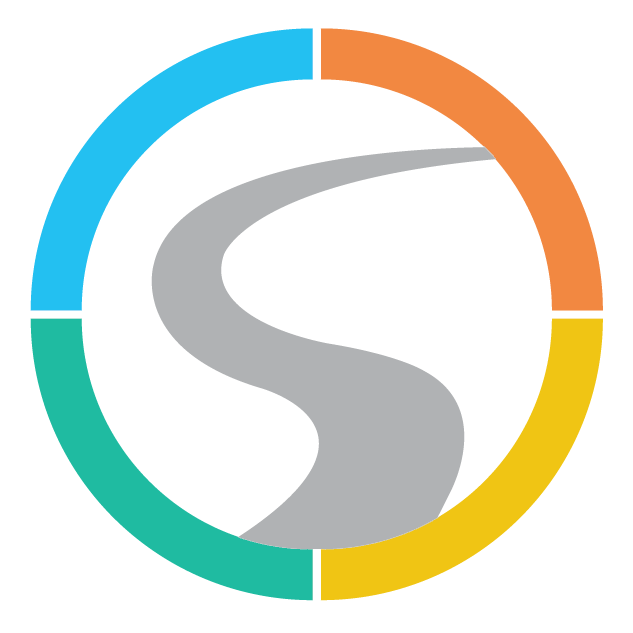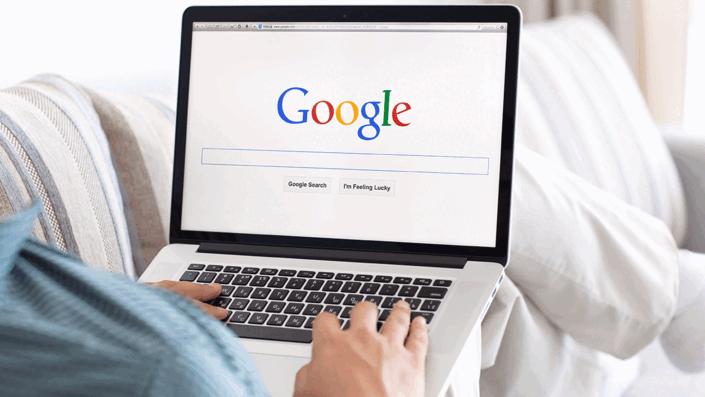 Google Image SEO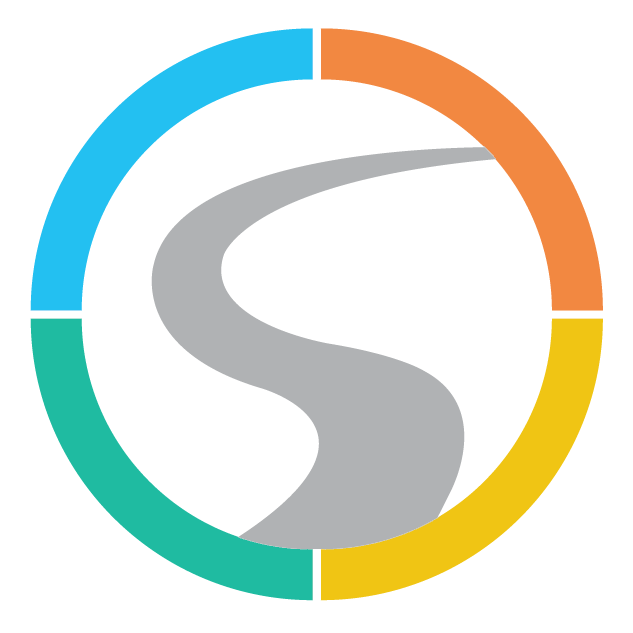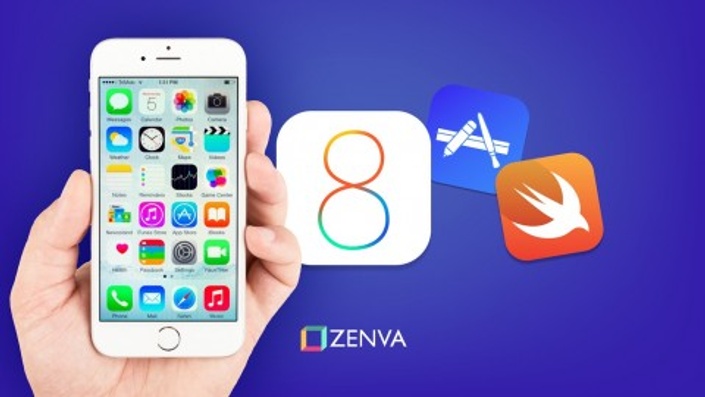 iOS 8 App Development for Beginners
Learn to make iOS apps even if you've never coded before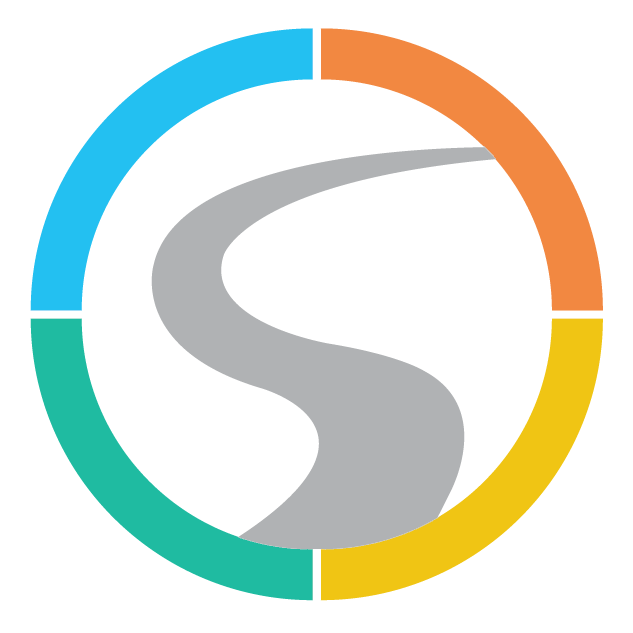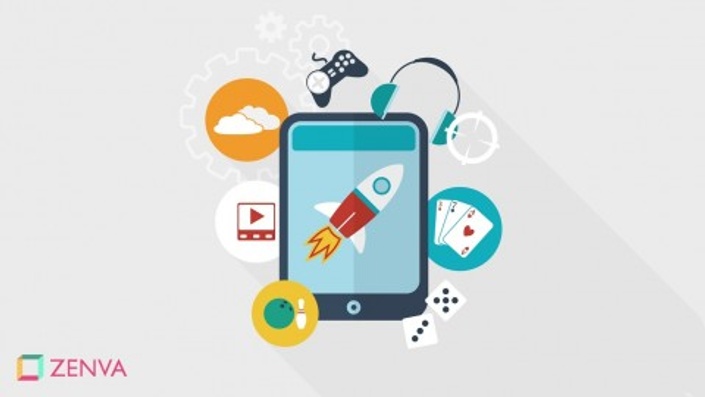 Make Veggies vs Zombies with Quintus Framework
Use HTML5 to make an awesome zombie game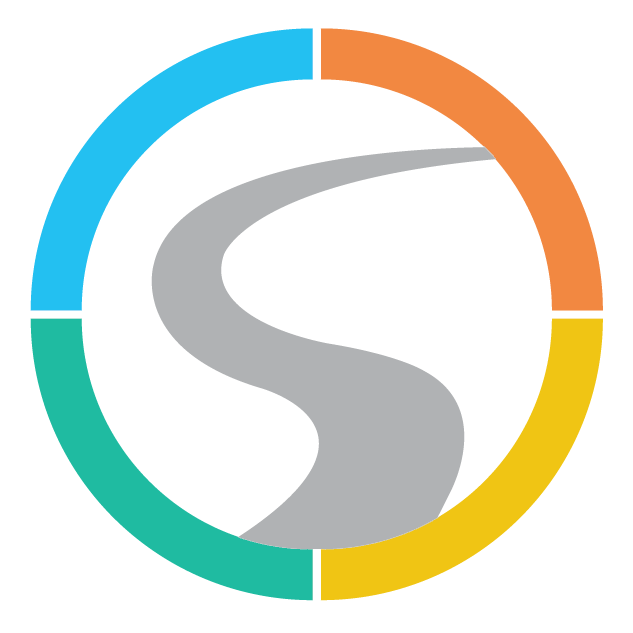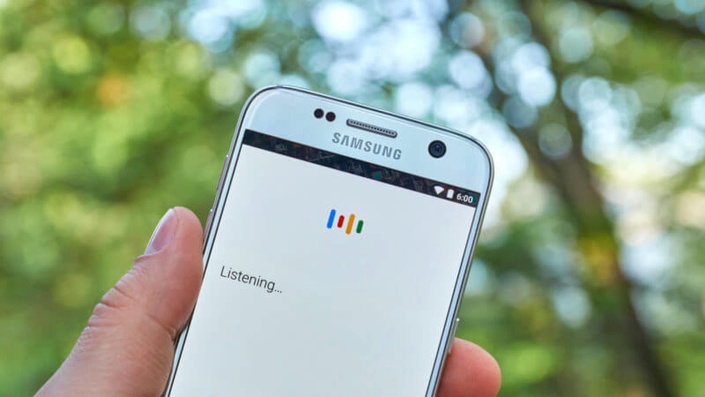 Voice SEO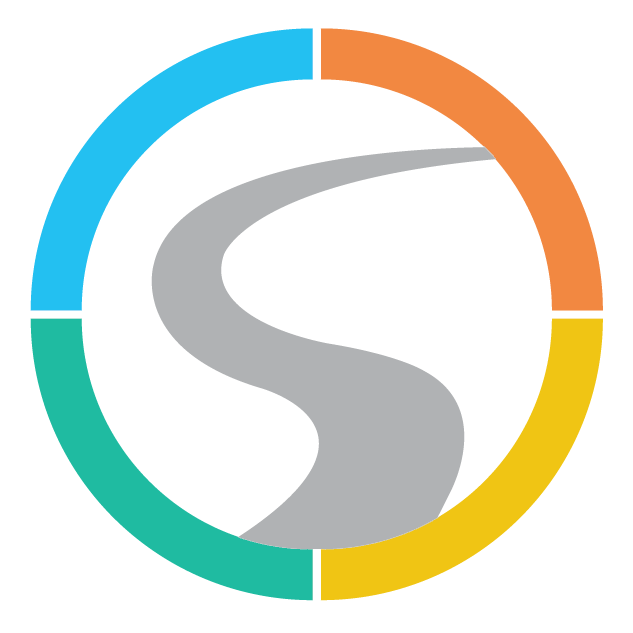 Introduction to Web Development
Get started in the world of web development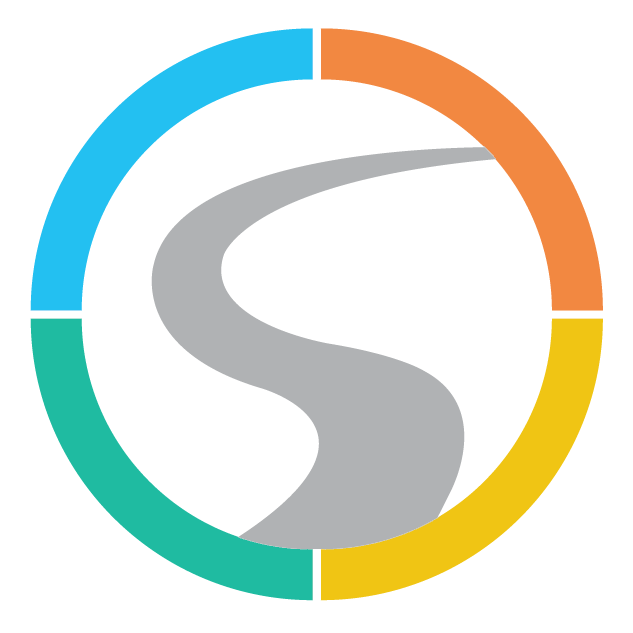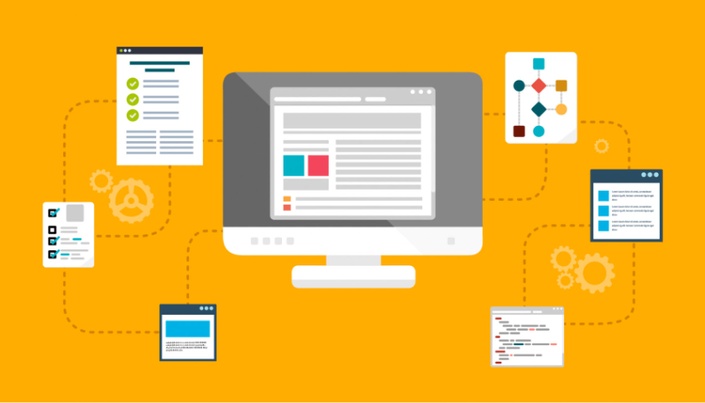 Link Building for SEO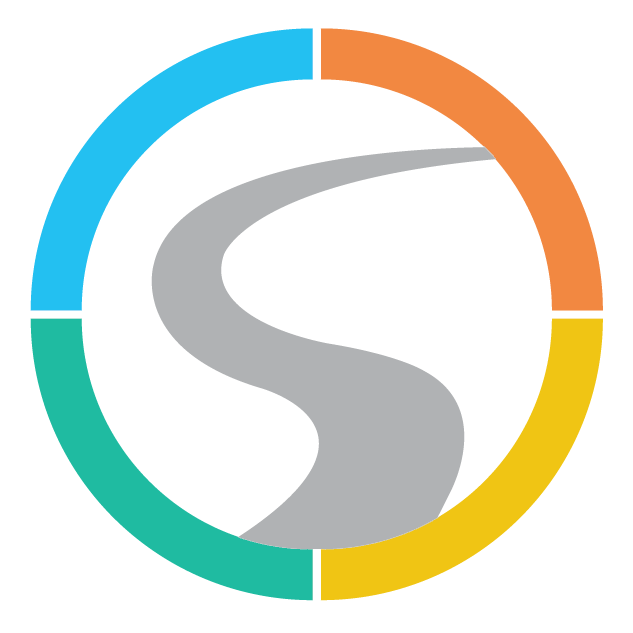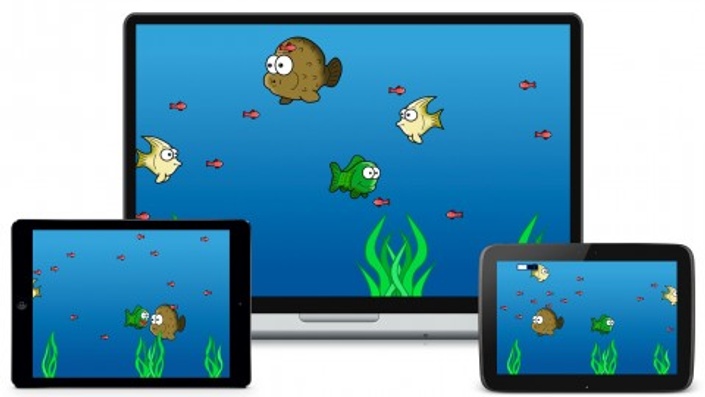 Create a Feeding Fish Frenzy Game in Construct 2
Create a real game with no coding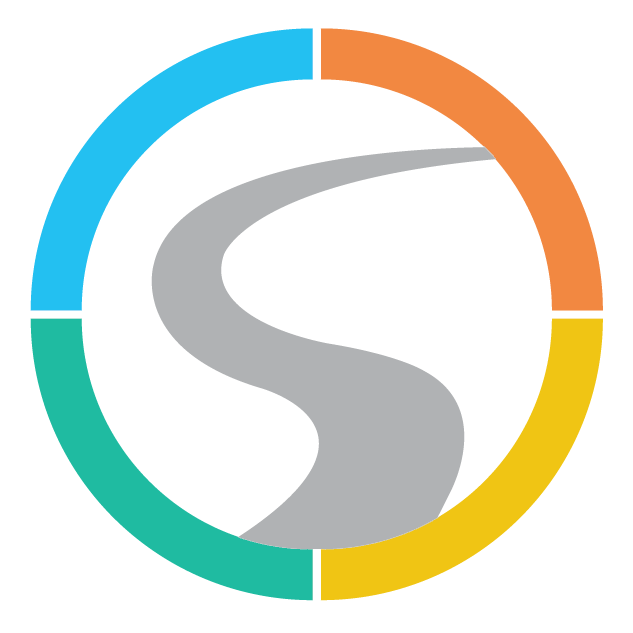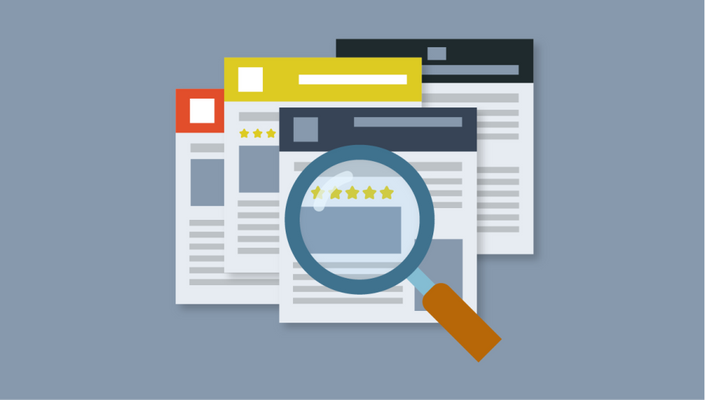 Advanced Google SEO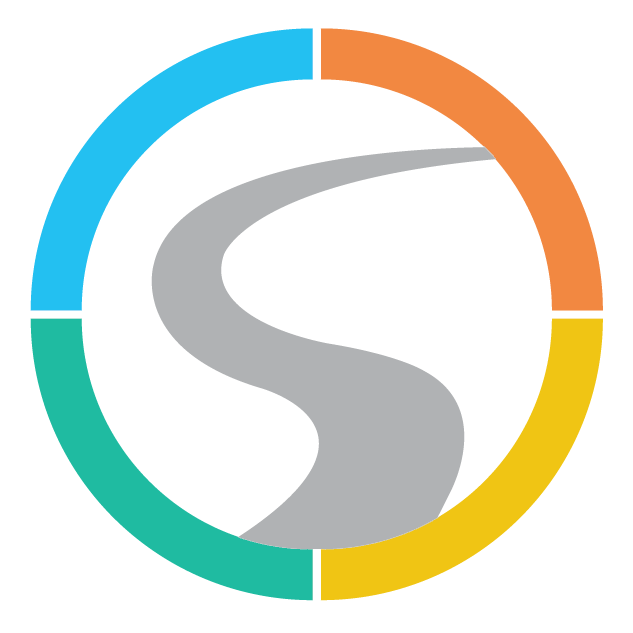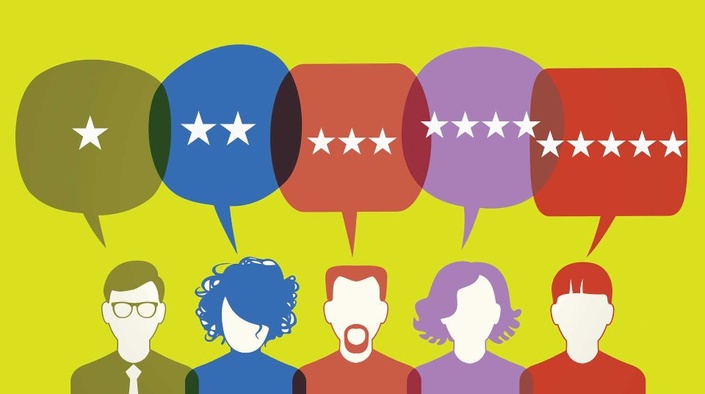 Advanced Marketing Using Recommendation Algorithms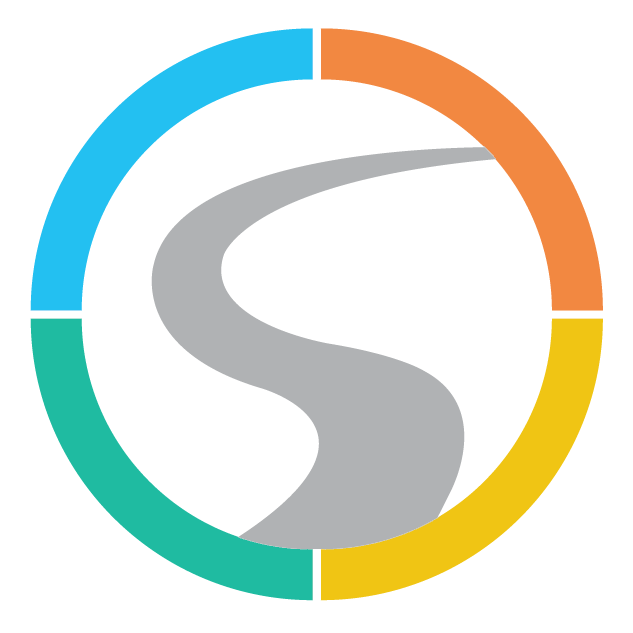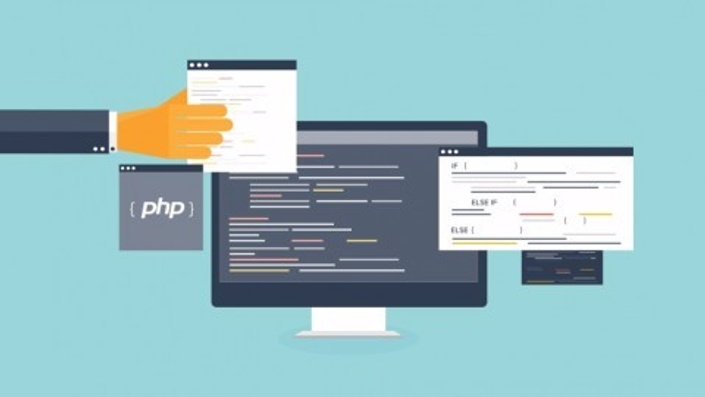 Certification Exam - Fundamentals of PHP
Exam Offered Free for Monthly Subscribers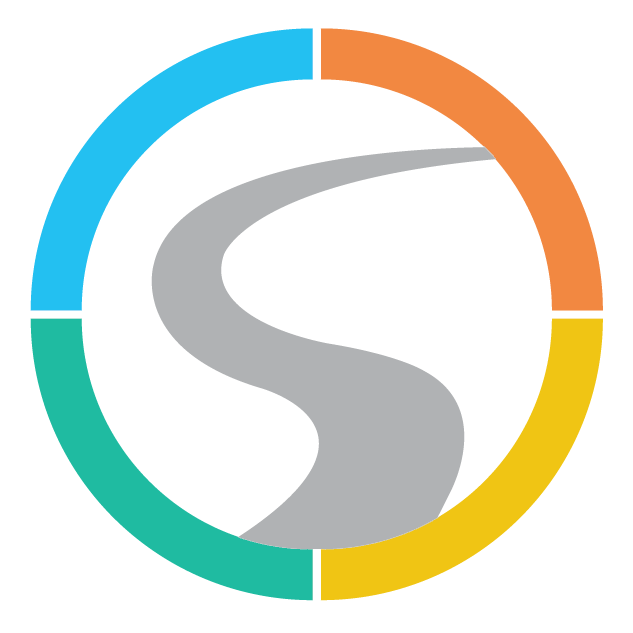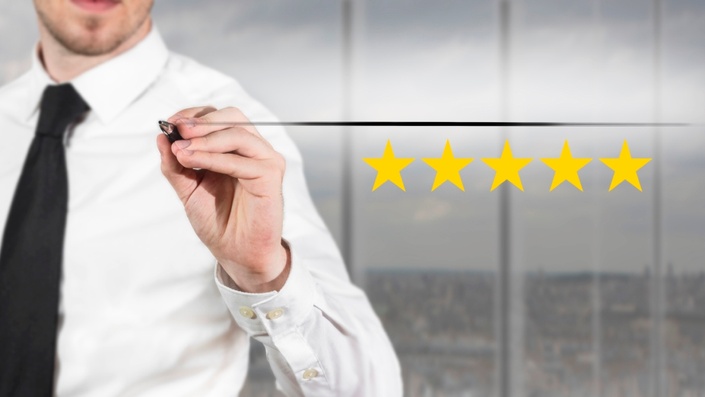 Online Review Management for Marketing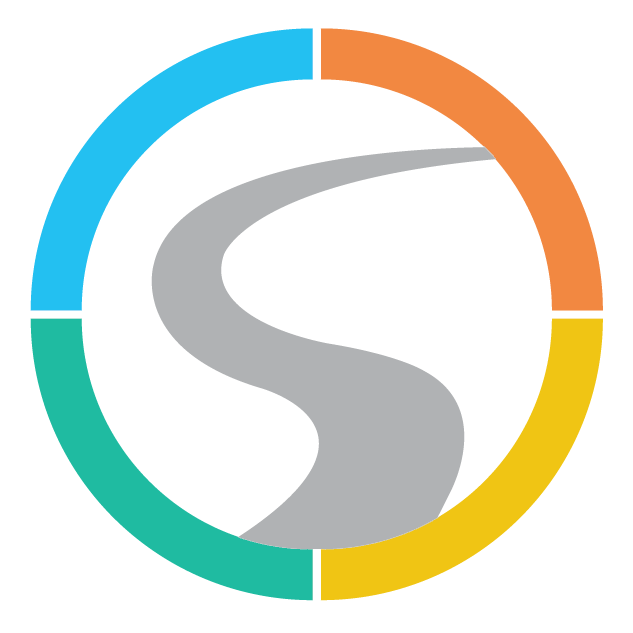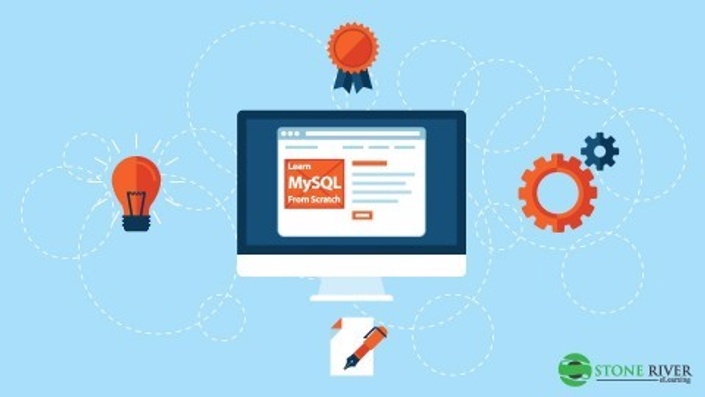 Certification Exam - Fundamentals of MySQL
Exam Offered Free for Monthly Subscribers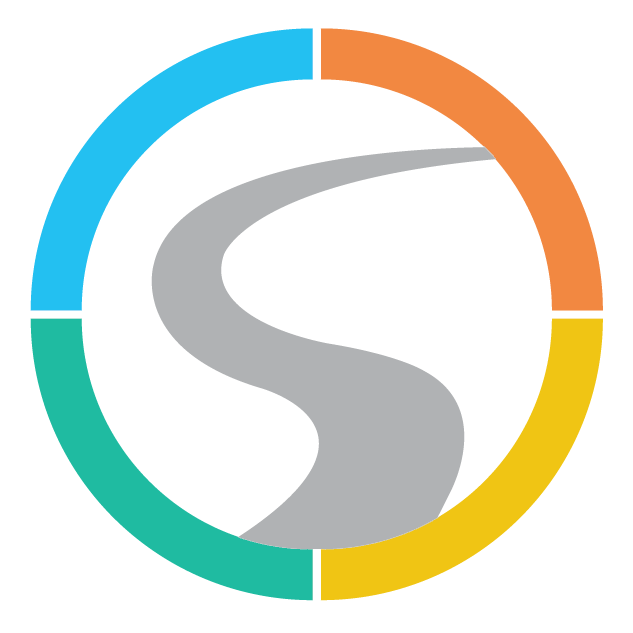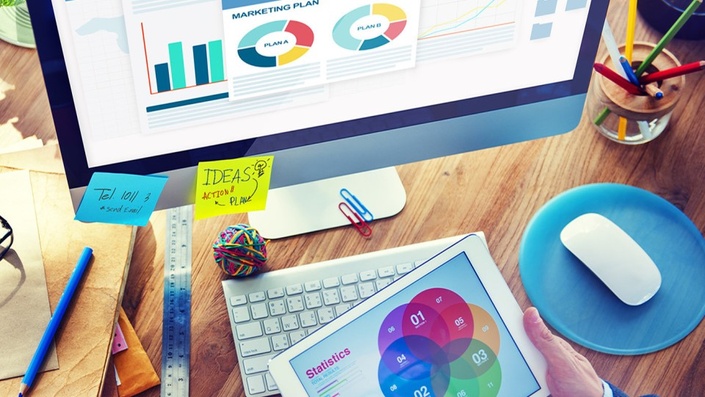 Marketing an Agency or Consultancy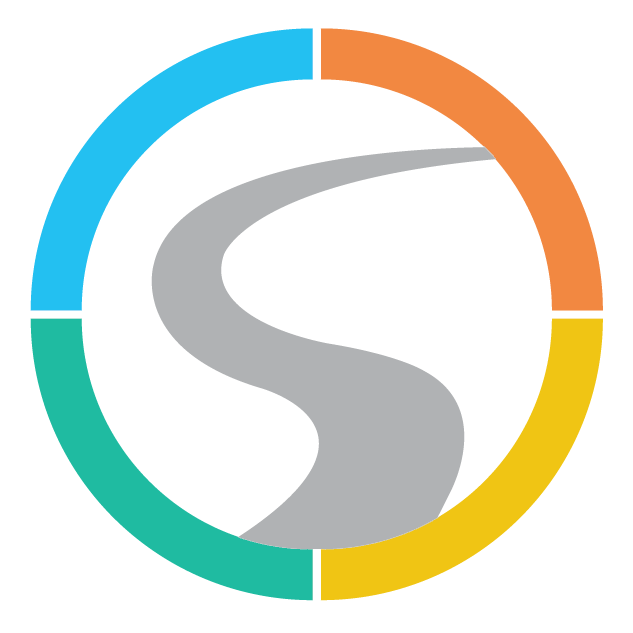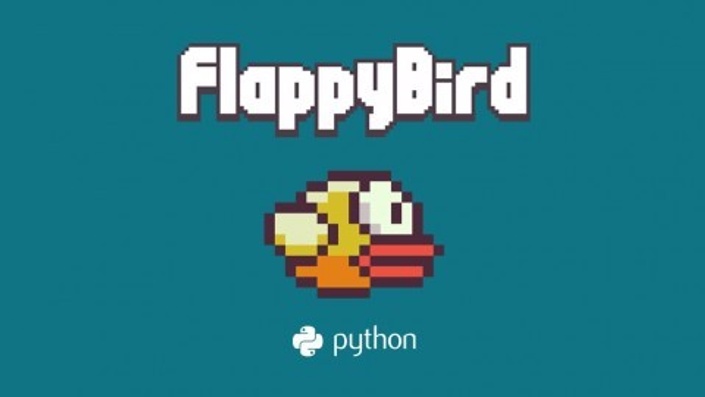 Certification Exam - Python Game Development - Create a flappy bird clone
Exam Offered Free for Monthly Subscribers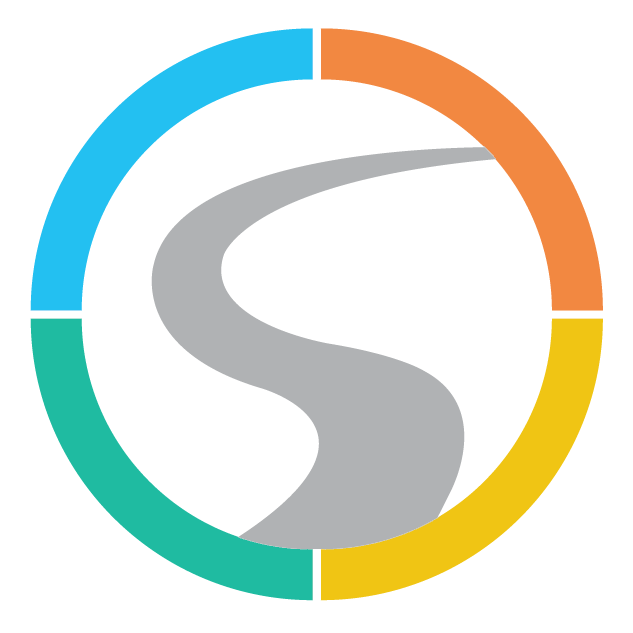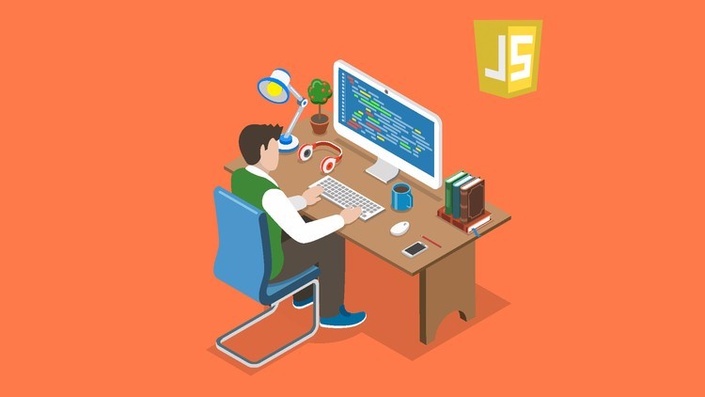 Certification Exam - jQuery for Beginners
Exam Offered Free for Monthly Subscribers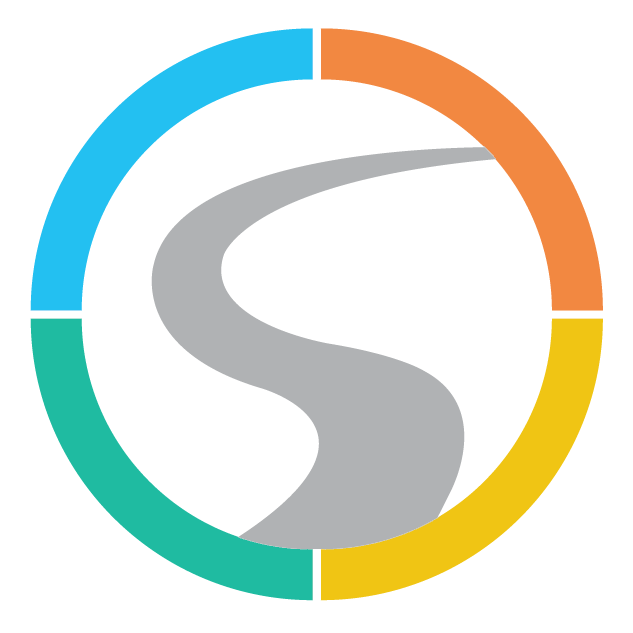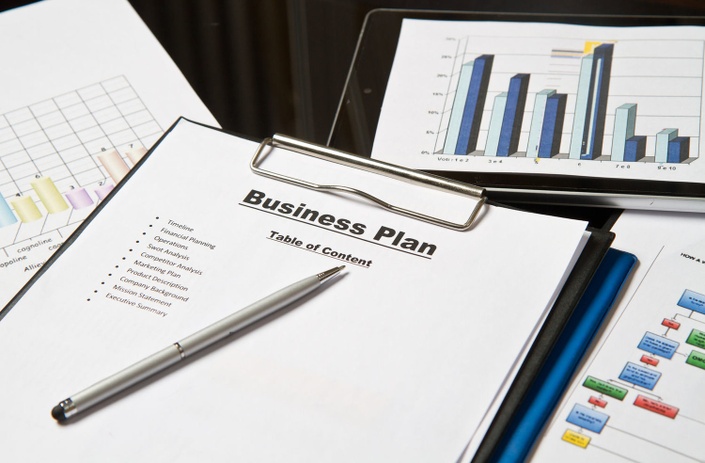 Complete Guide to Writing Business Plans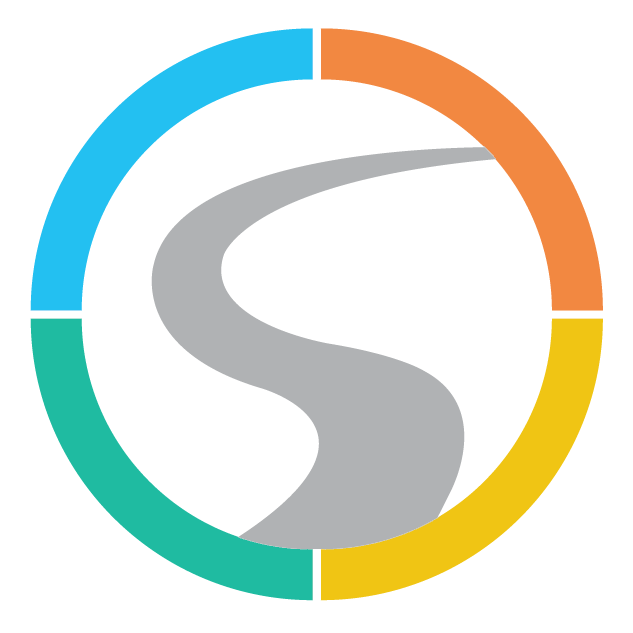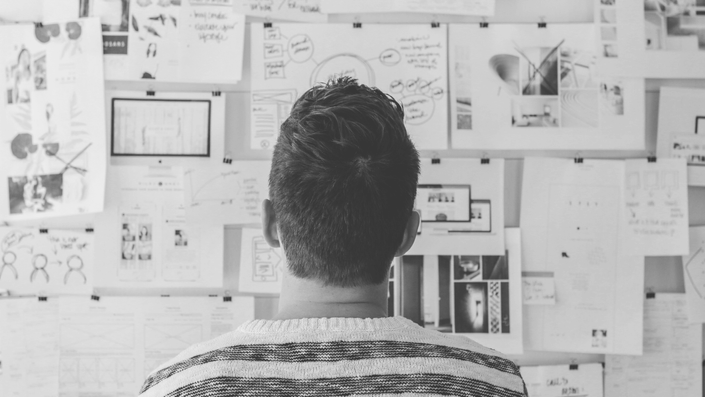 Complete Guide to Writing Marketing Plans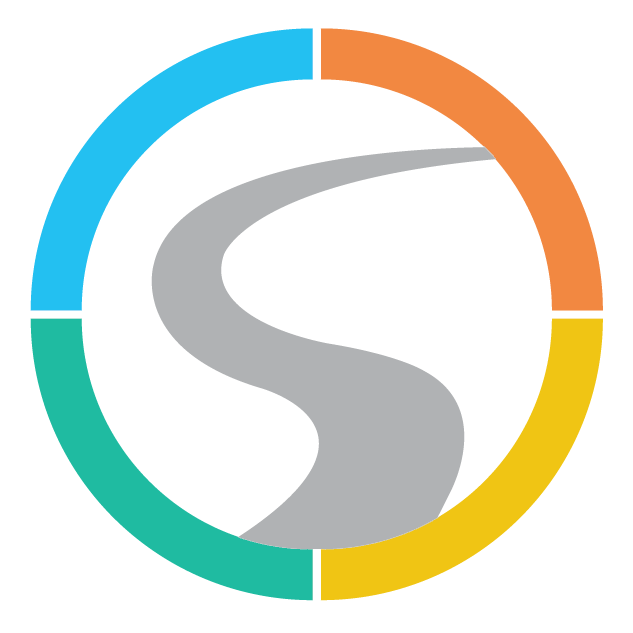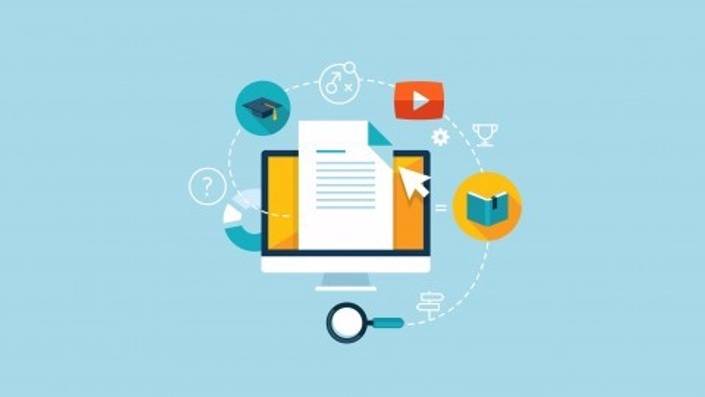 Certification Exam - Fundamentals of HTML
Exam Offered Free for Monthly Subscribers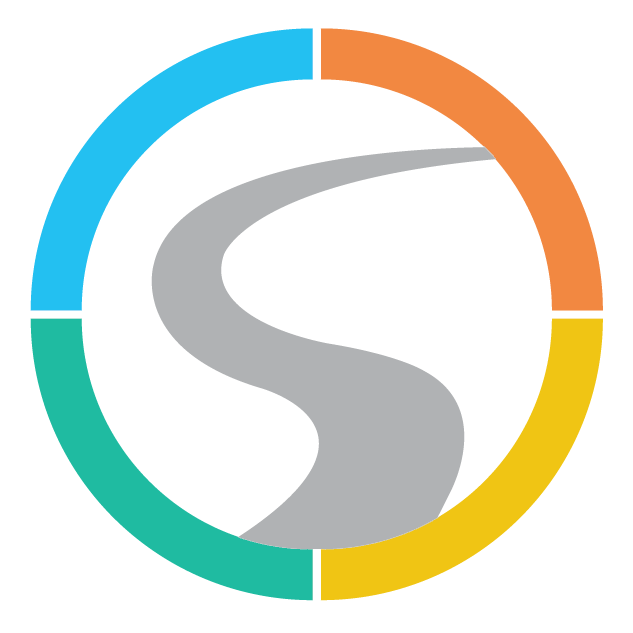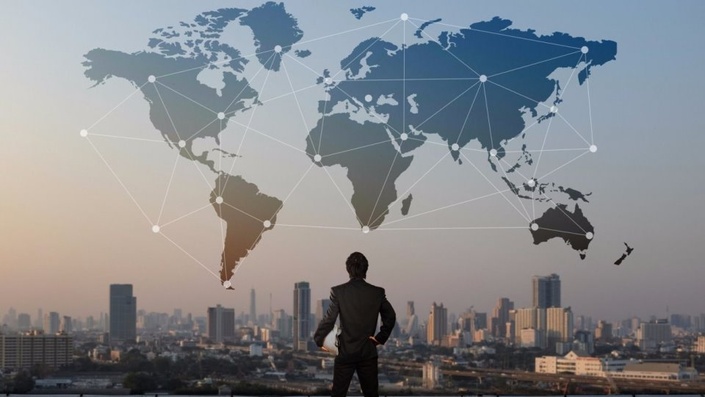 Entrepreneurship Qualities for First-Time Entrepreneurs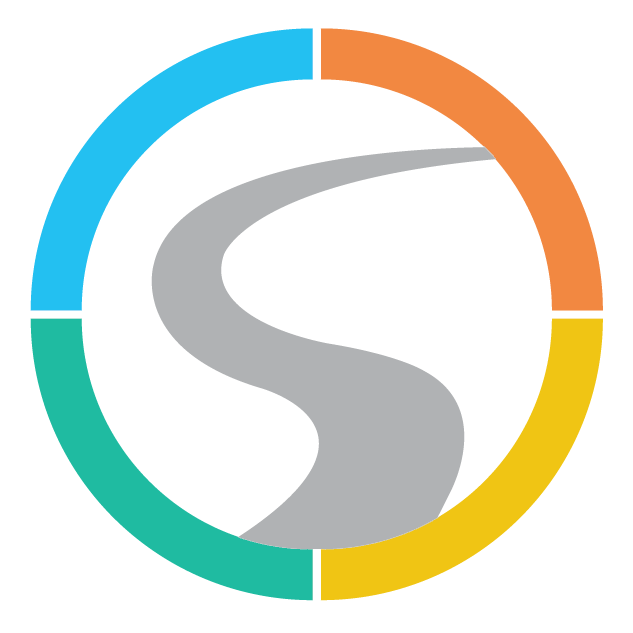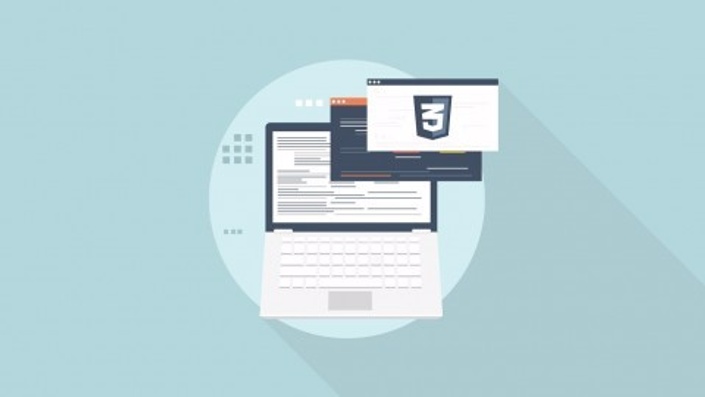 Certification Exam - Fundamentals of CSS and CSS3
Exam Offered Free for Monthly Subscribers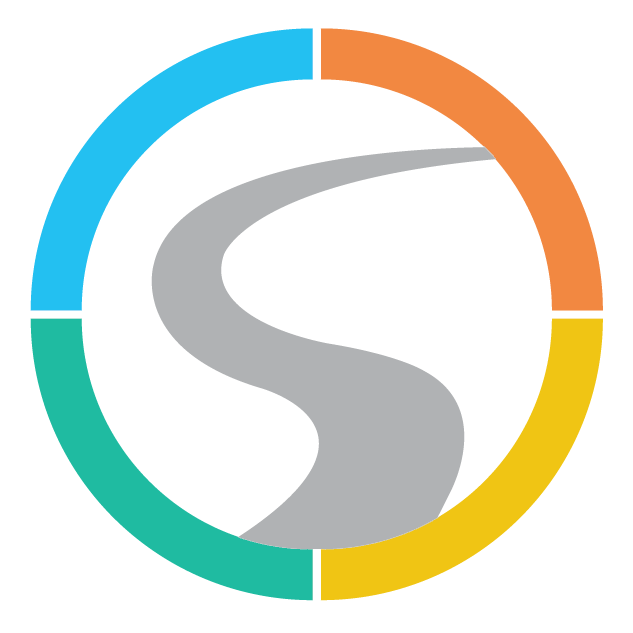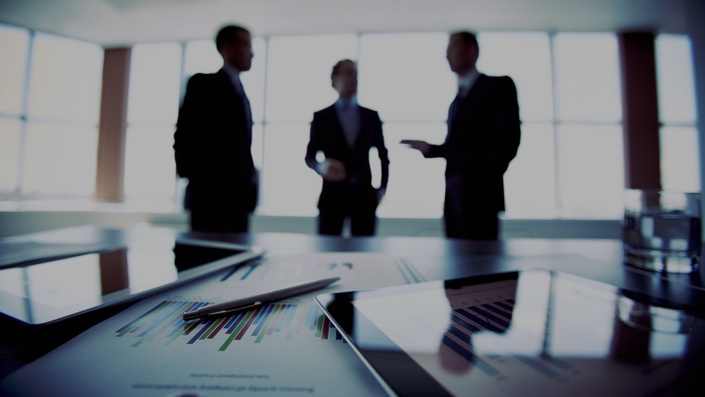 Boost Productivity and Creativity in Meetings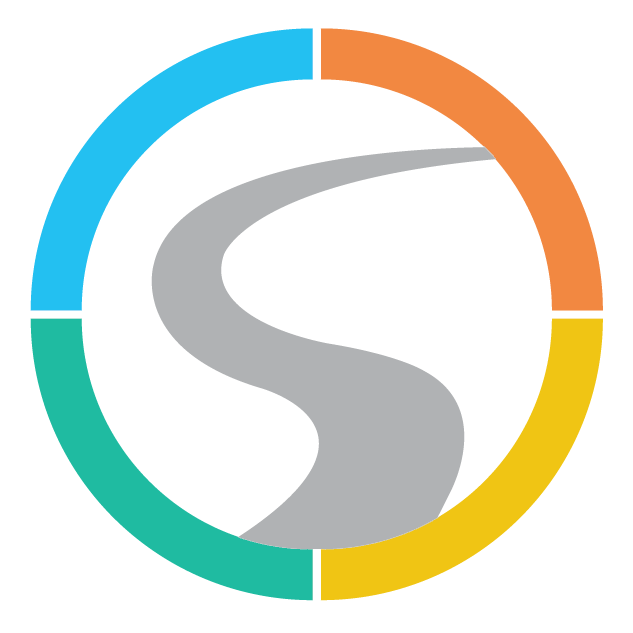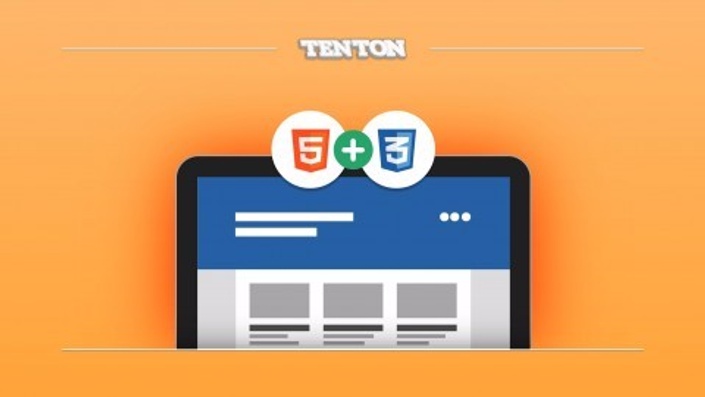 Certification Exam - HTML5 and CSS3 site design
Exam Offered Free for Monthly and Yearly Subscribers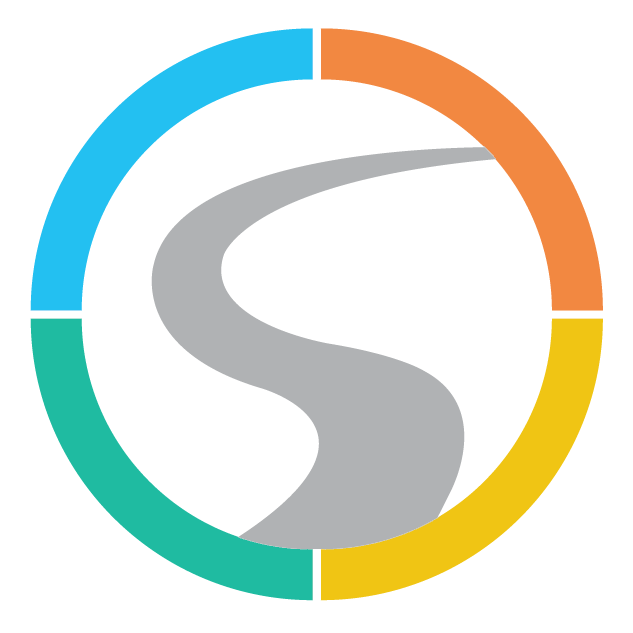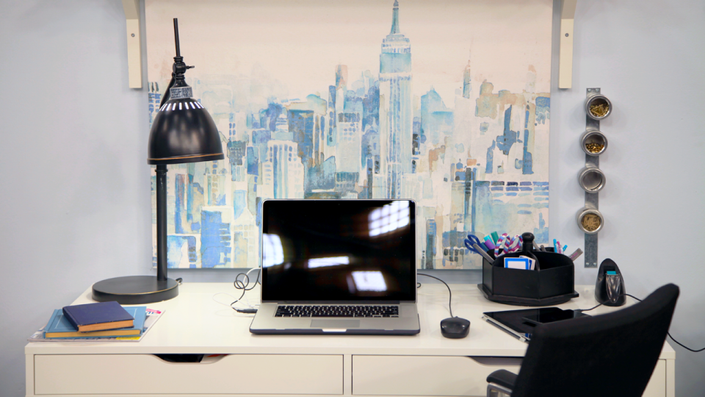 Workspace Organization for Productivity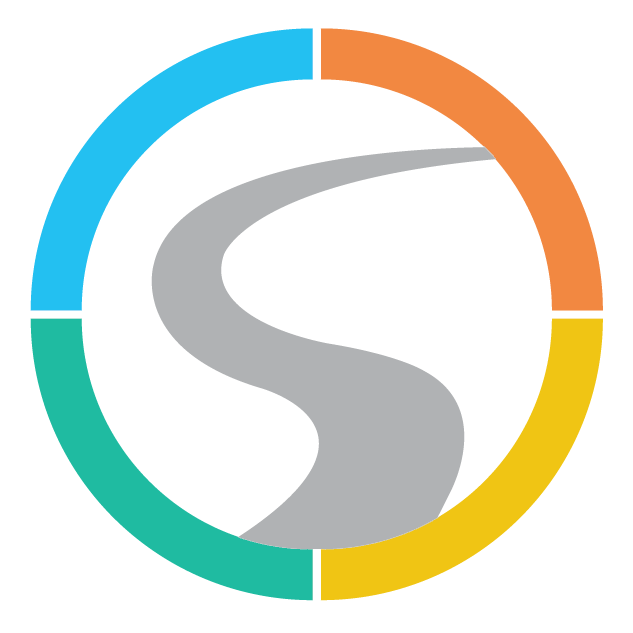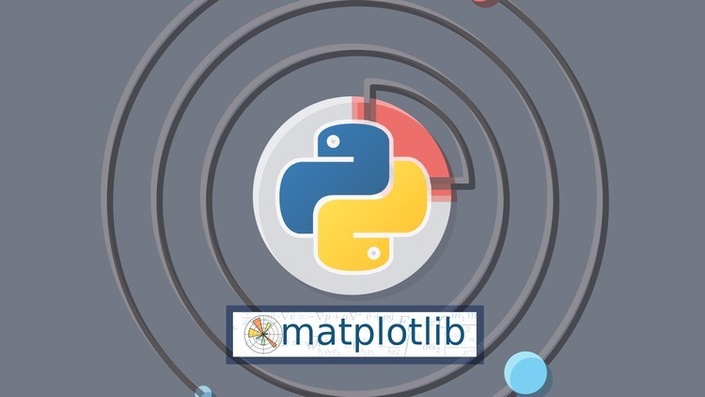 Certification Exam - Data Visualization with Python and Matplotlib
Exam Offered Free for Monthly Subscribers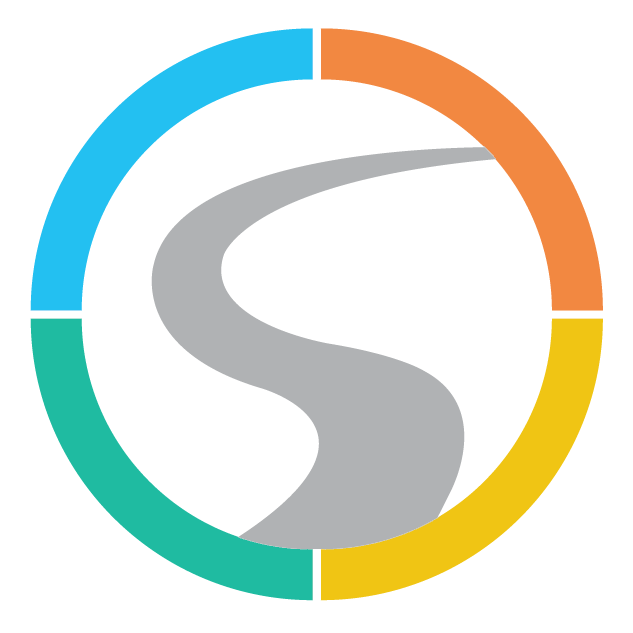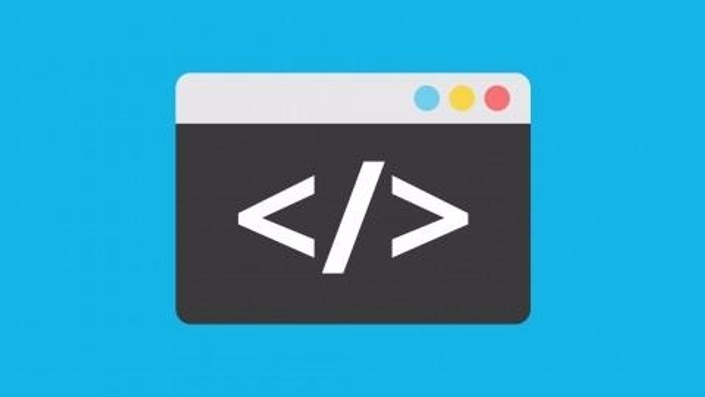 Certification Exam - Fundamentals of JavaScript
Exam Offered Free for Monthly Subscribers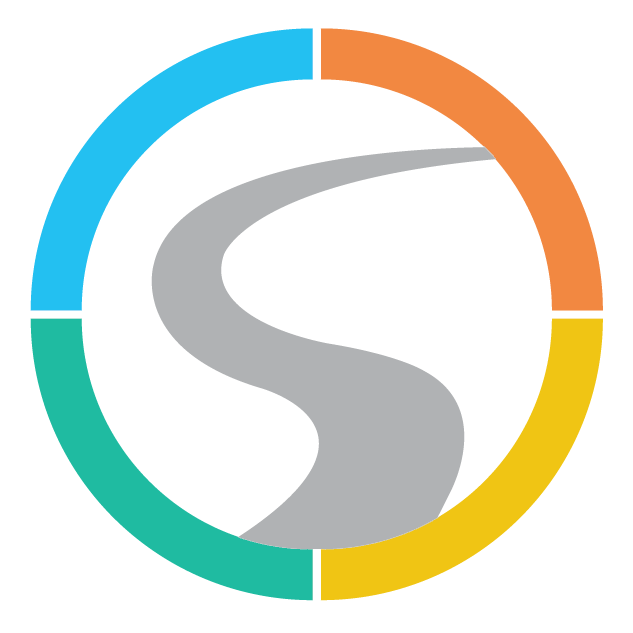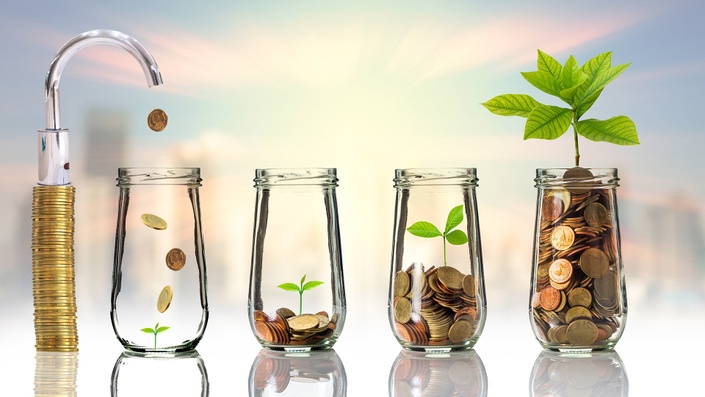 Napoleon Hill's 13 Keys to Success from Think and Grow Rich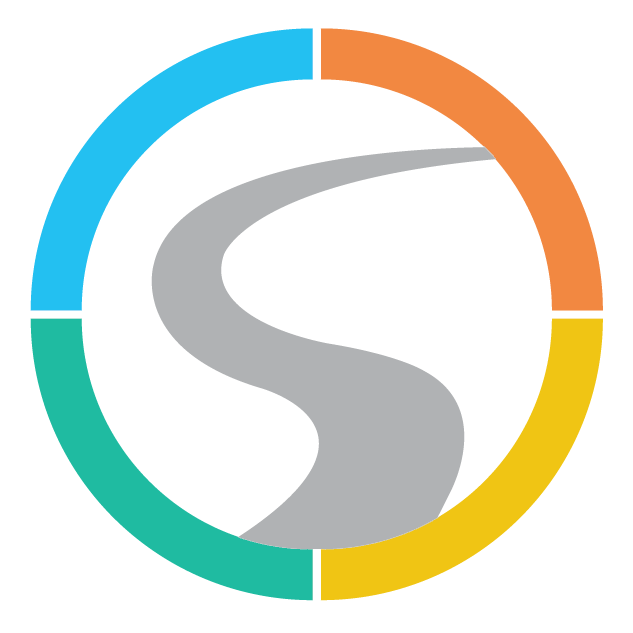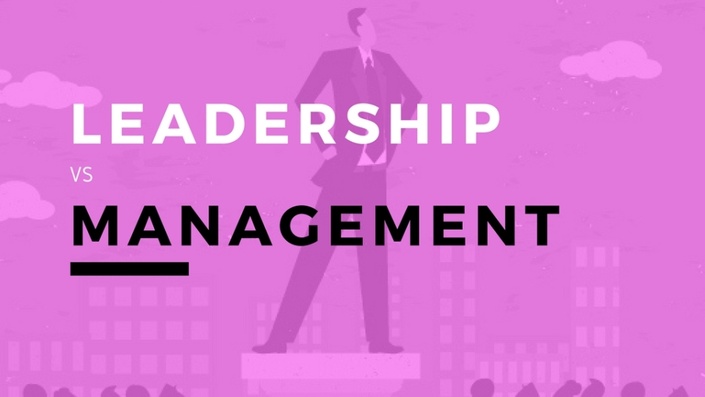 Leadership Skills vs. Management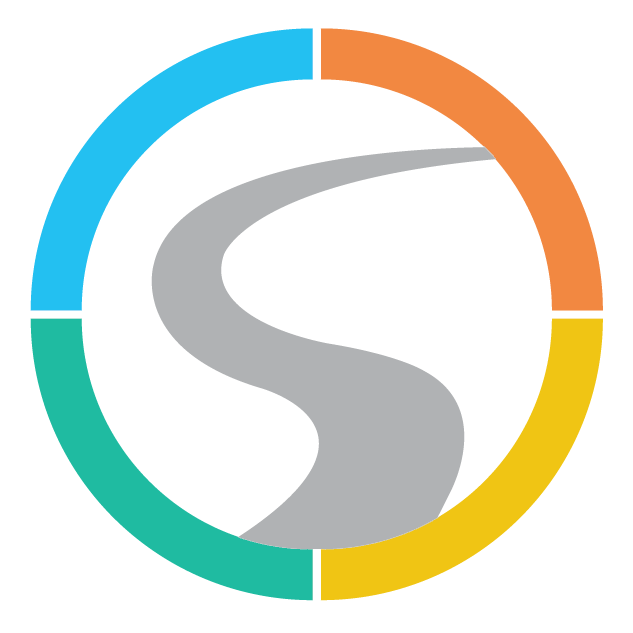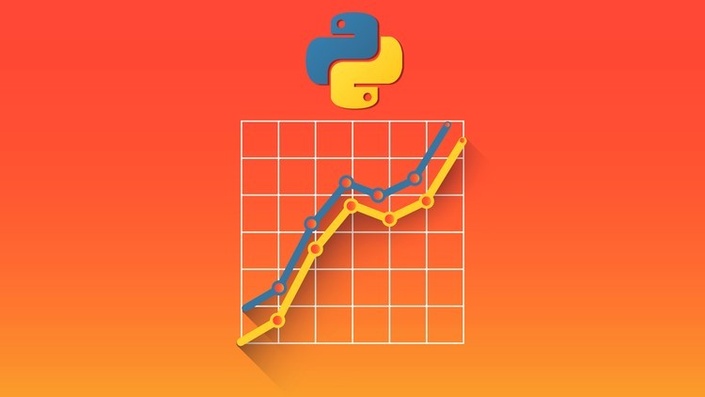 Certification Exam - Data Analysis with Python and Pandas
Exam Offered Free for Monthly Subscribers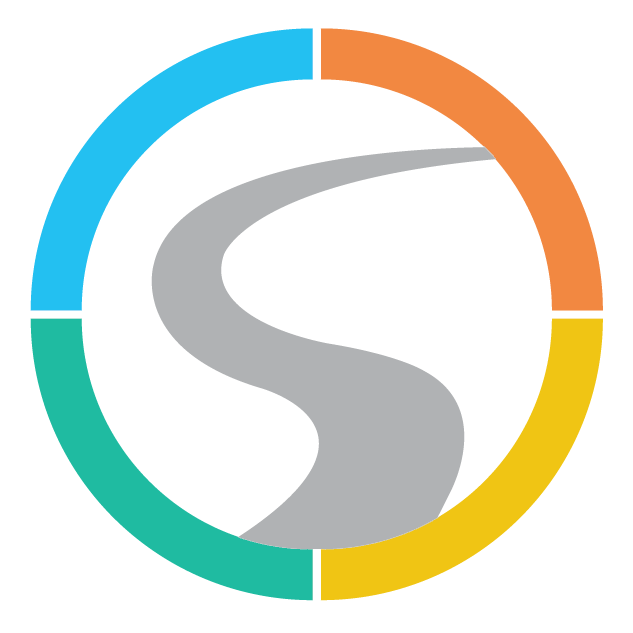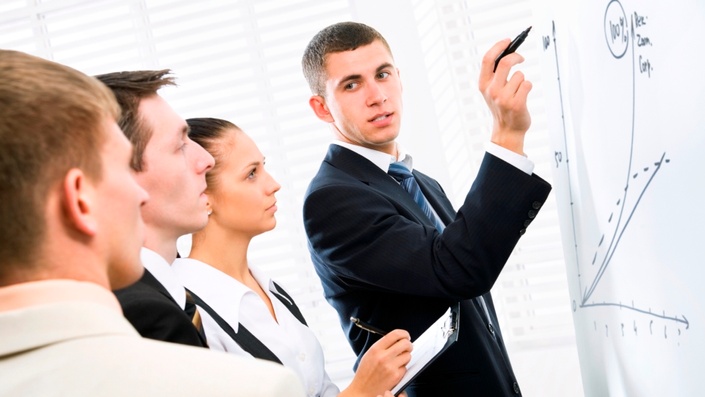 Developing Business Models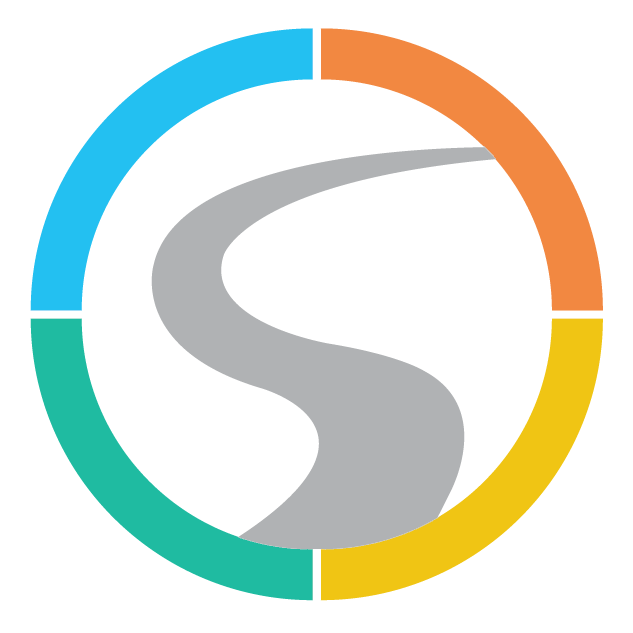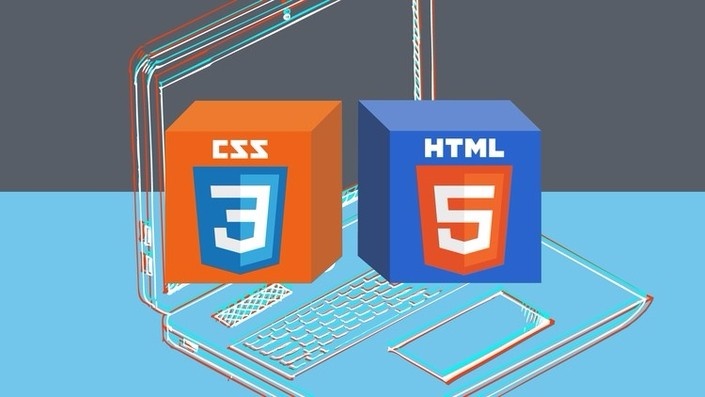 Certification Exam - HTML5 and CSS3 Fundamentals
Exam Offered Free for Monthly Subscribers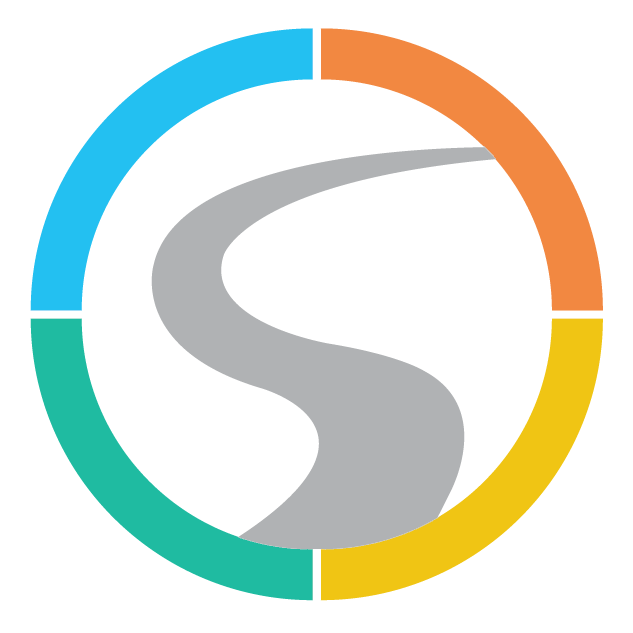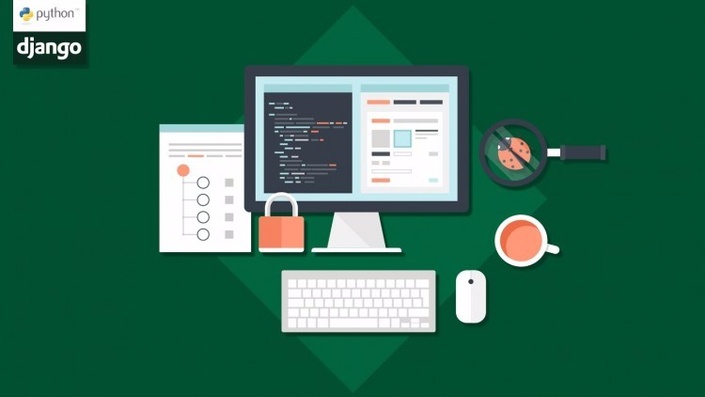 Certification Exam - Learn Python Django From Scratch
Exam Offered Free for Monthly Subscribers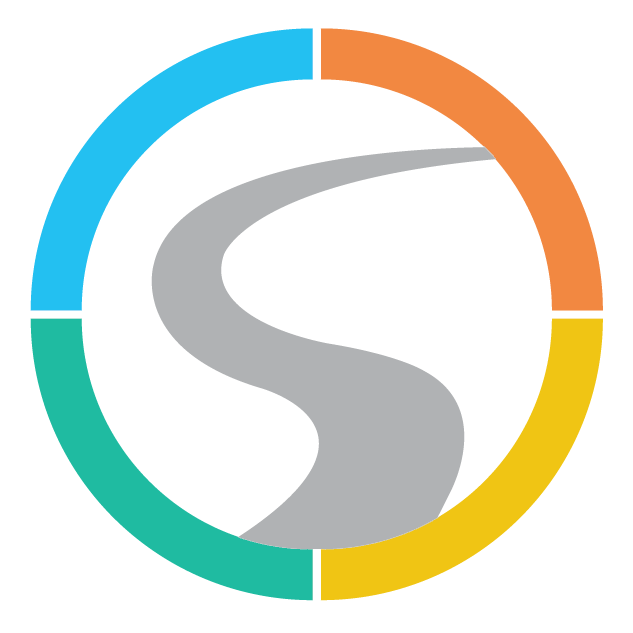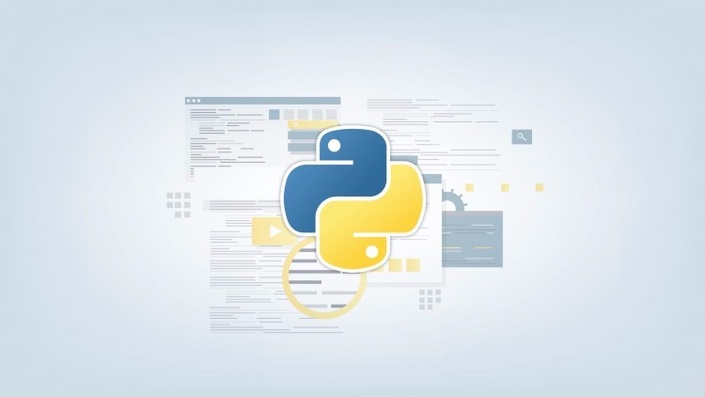 Certification Exam - Python Web Programming
Exam Offered Free for Monthly Subscribers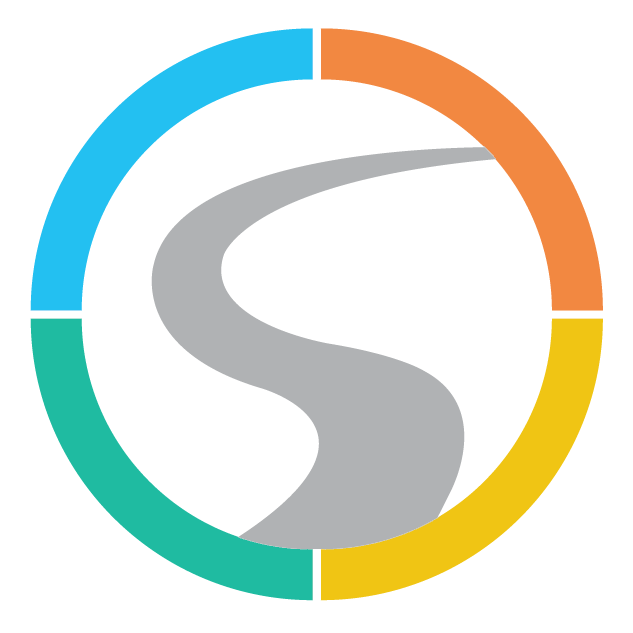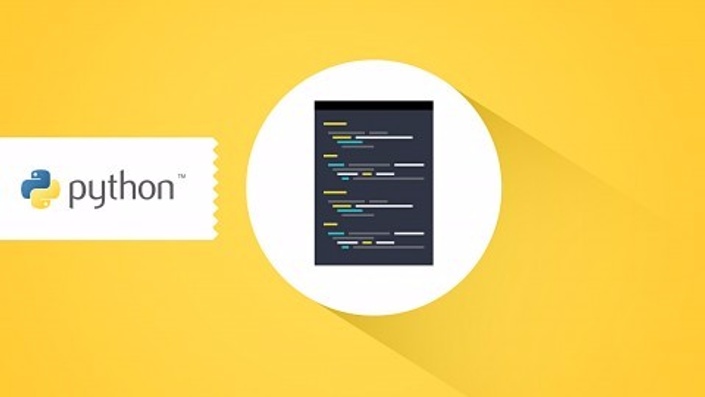 Certification Exam - Python Programming for Beginners
Exam Offered Free for Monthly Subscribers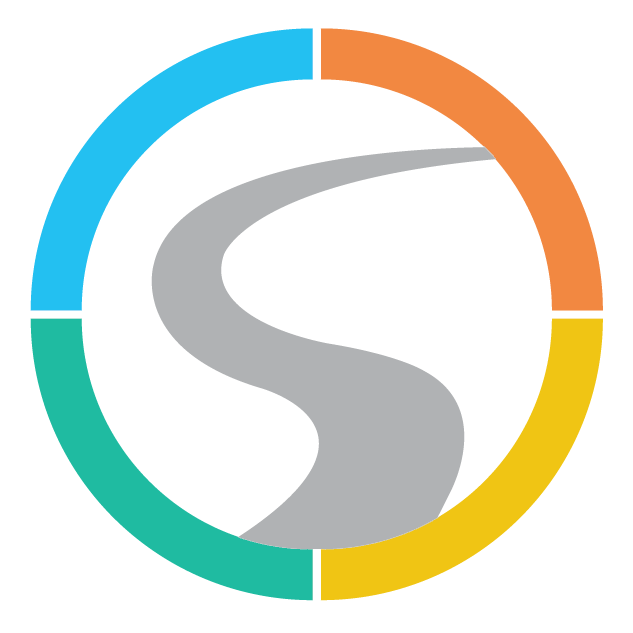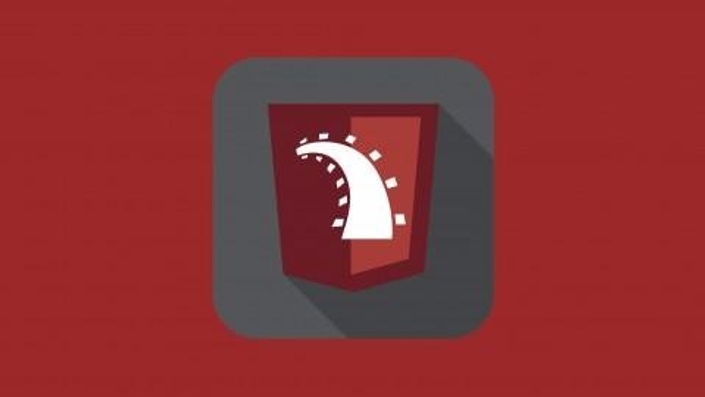 Certification Exam - Ruby on Rails for Beginners
Exam Offered Free for Monthly and Yearly Subscribers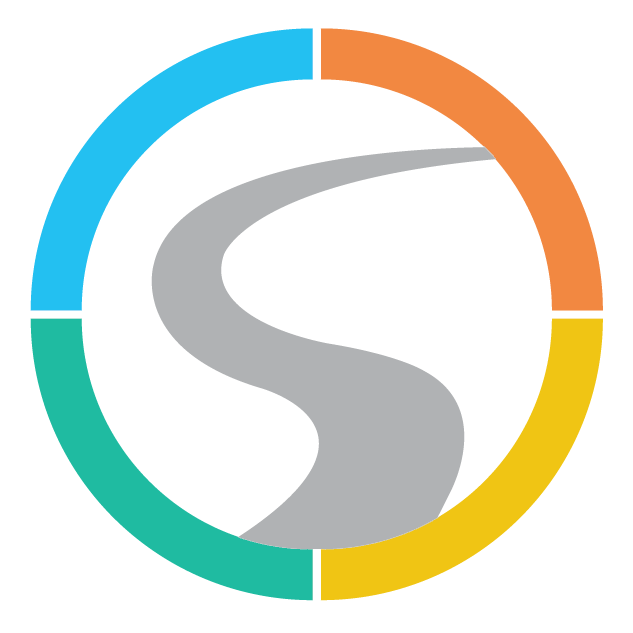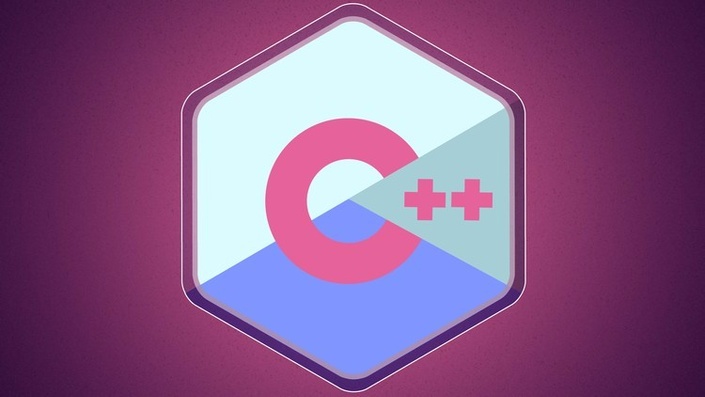 Certification Exam - C++ Programming Fundamentals
Exam Offered Free for Monthly and Yearly Subscribers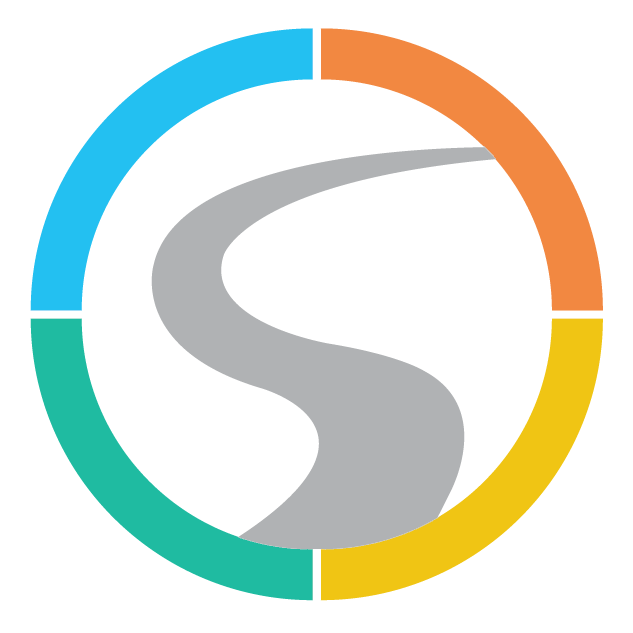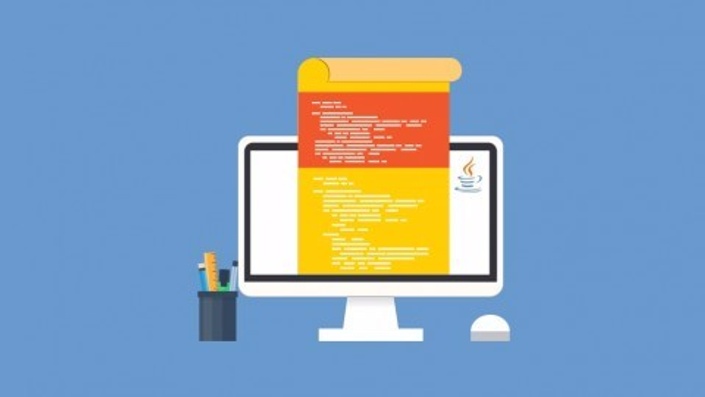 Certificate Exam - Fundamentals of Java Programming
Exam Offered Free for Monthly and Yearly Subscribers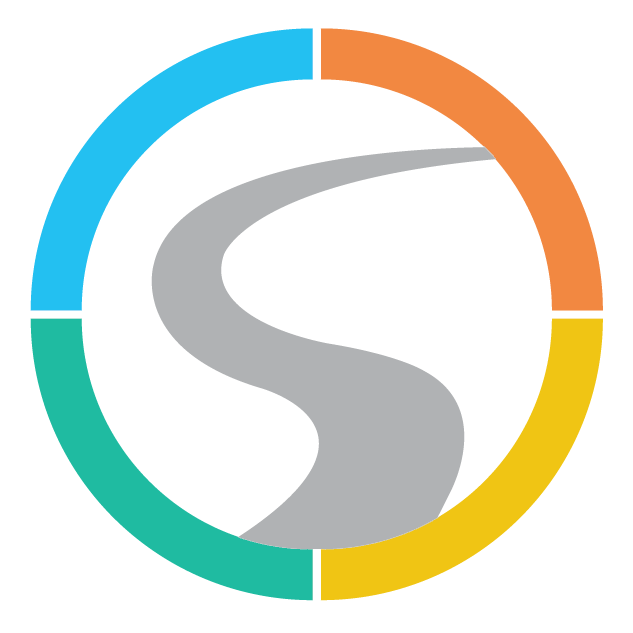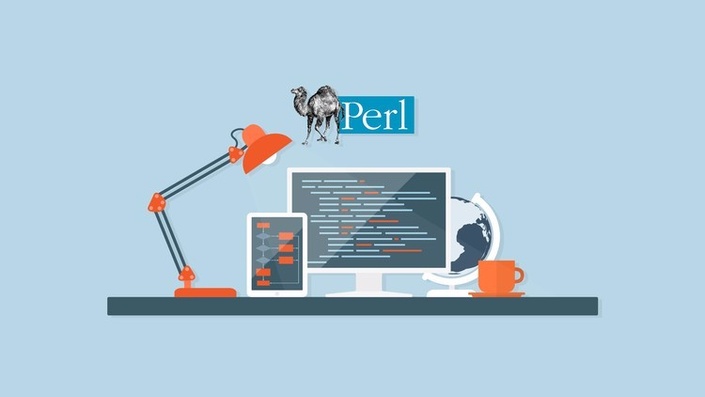 Certification Exam - Perl Programming for Beginners
Exam Offered Free for Monthly Subscribers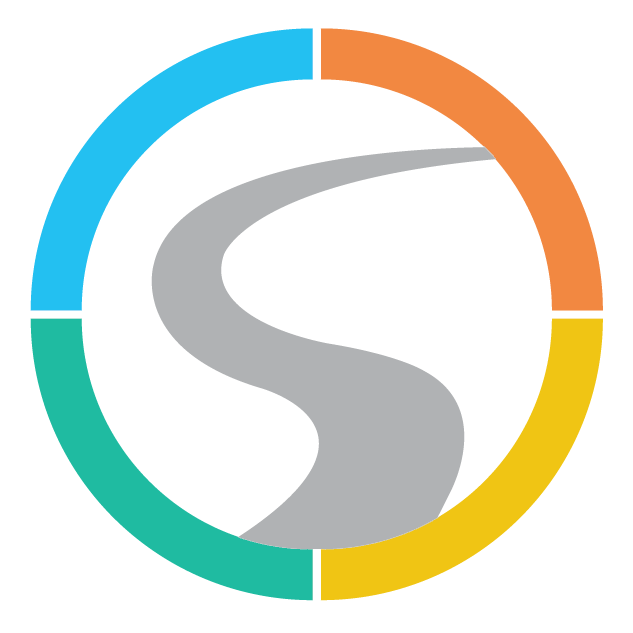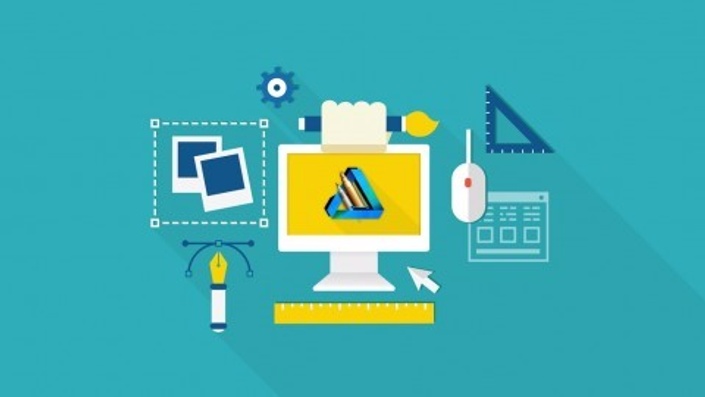 Certificate Exam -Affinity Designer for beginners
Exam Offered Free for Monthly and Yearly Subscribers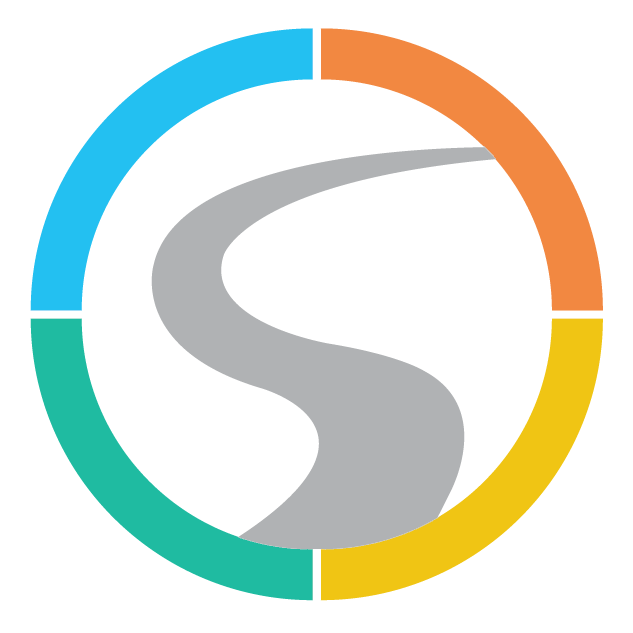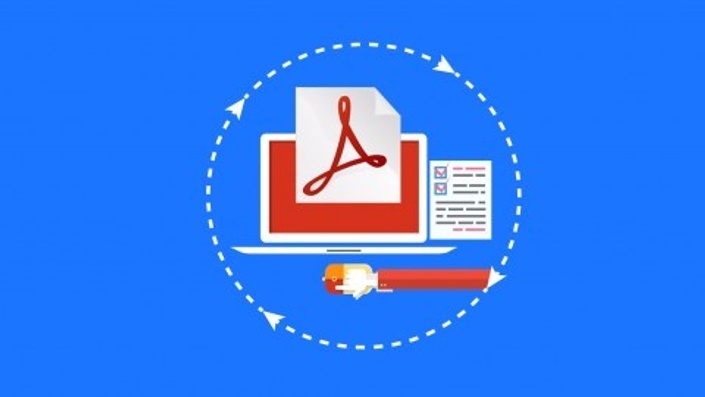 Certificate Exam - Getting Started with Acrobat XI Professional
Exam Offered Free for Monthly and Yearly Subscribers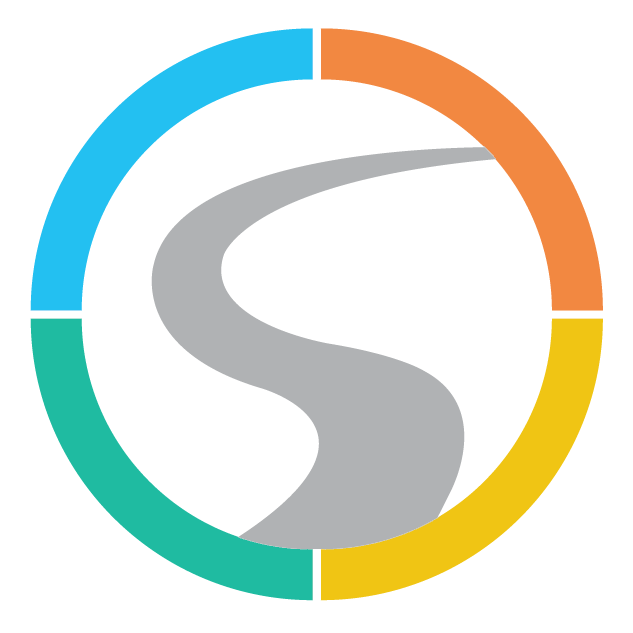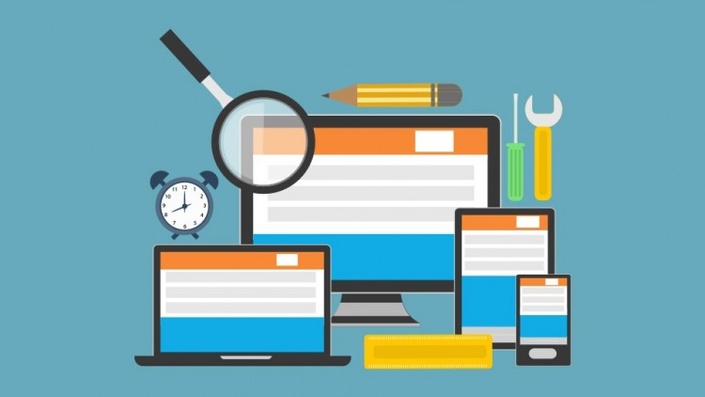 Certificate Exam - Introduction to Web Design
Exam Offered Free for Monthly and Yearly Subscribers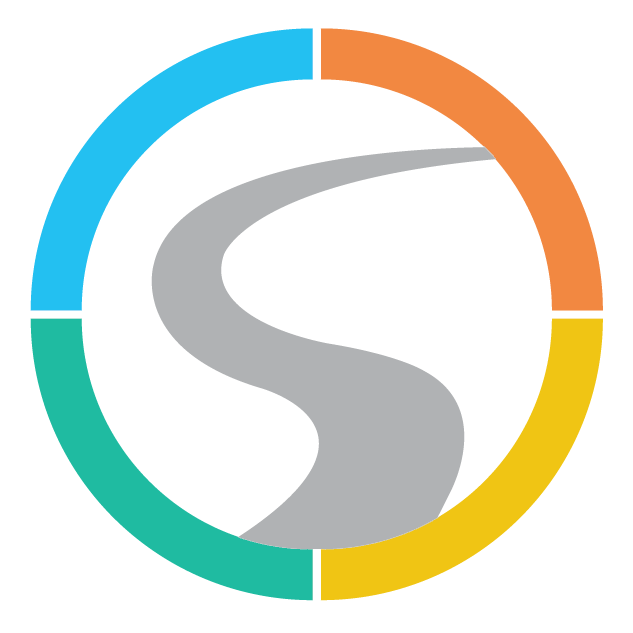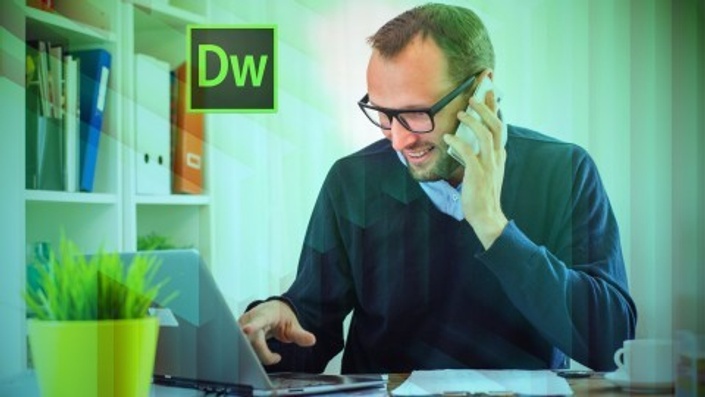 Certificate Exam - Getting Started with Dreamweaver CC
Exam Offered Free for Monthly Subscribers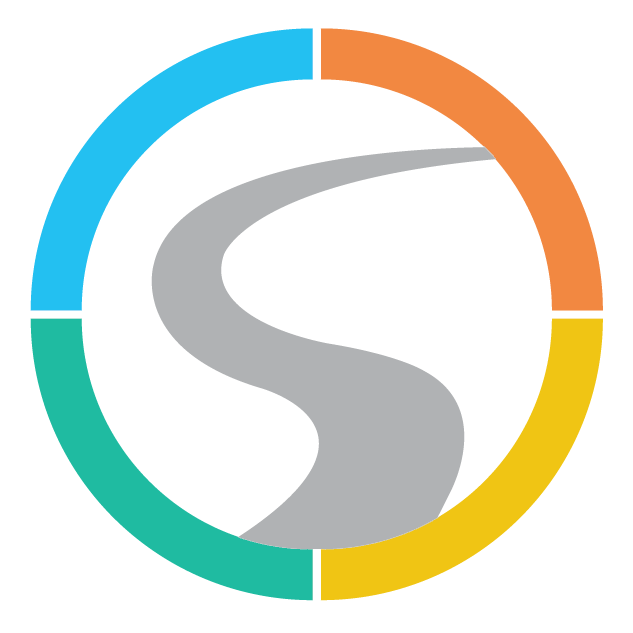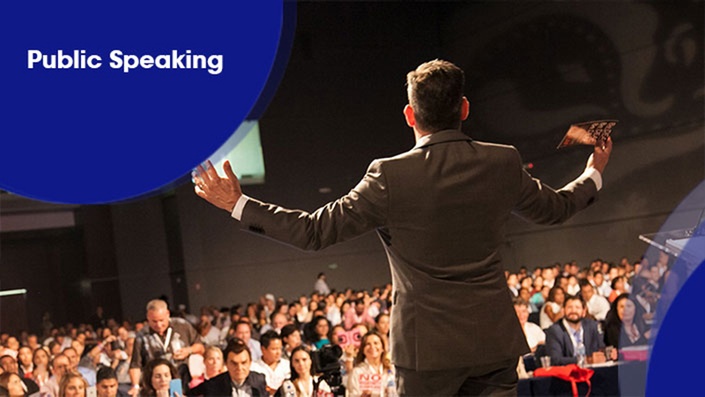 Public Speaking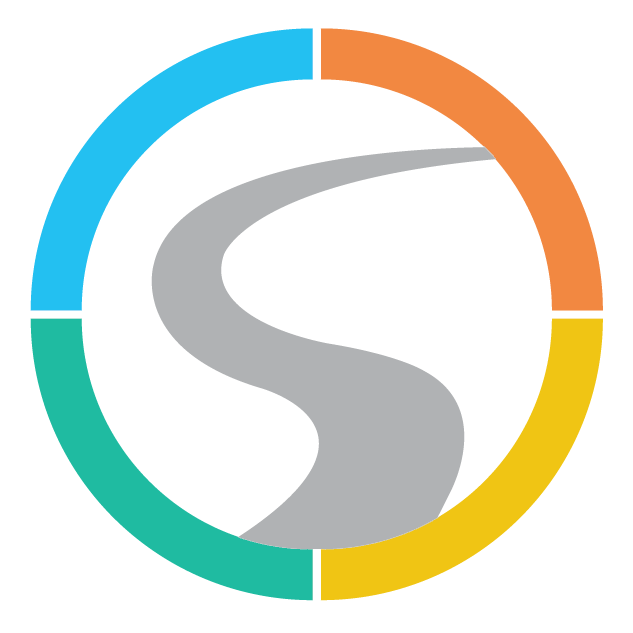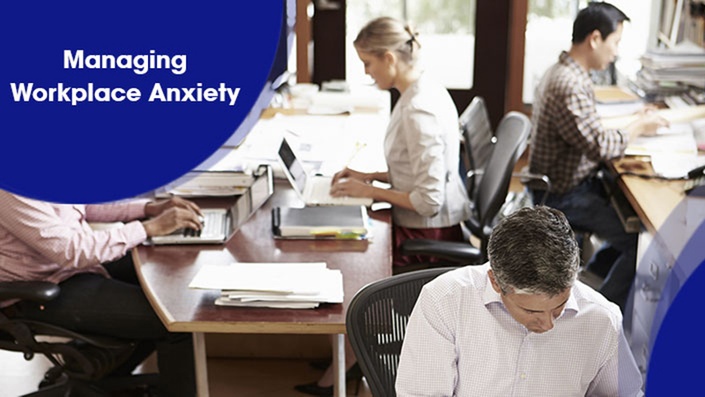 Managing Workplace Anxiety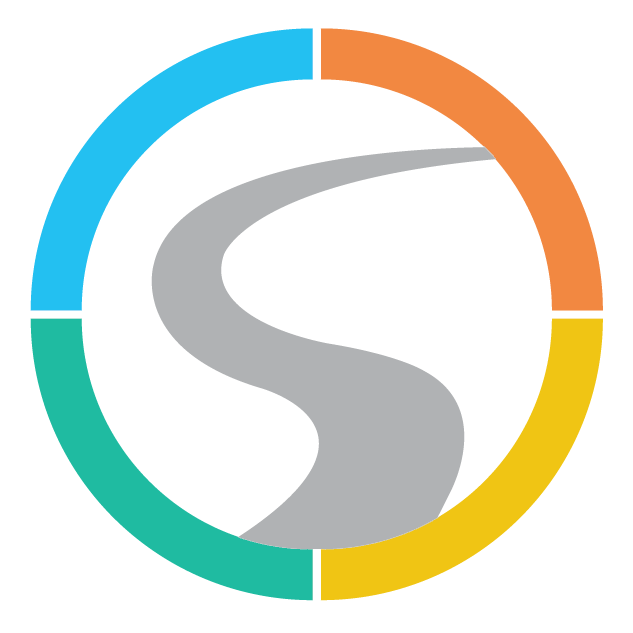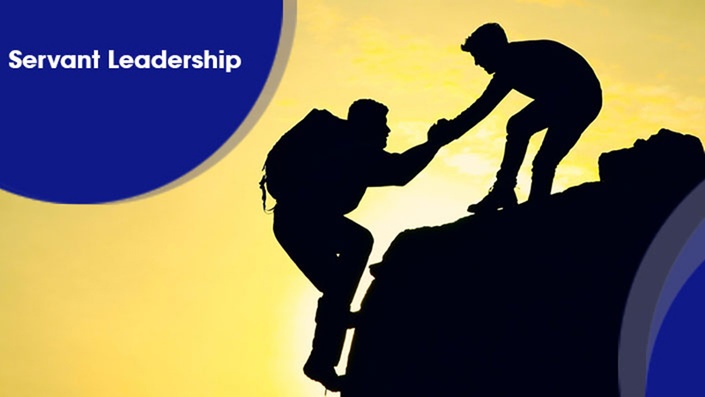 Servant Leadership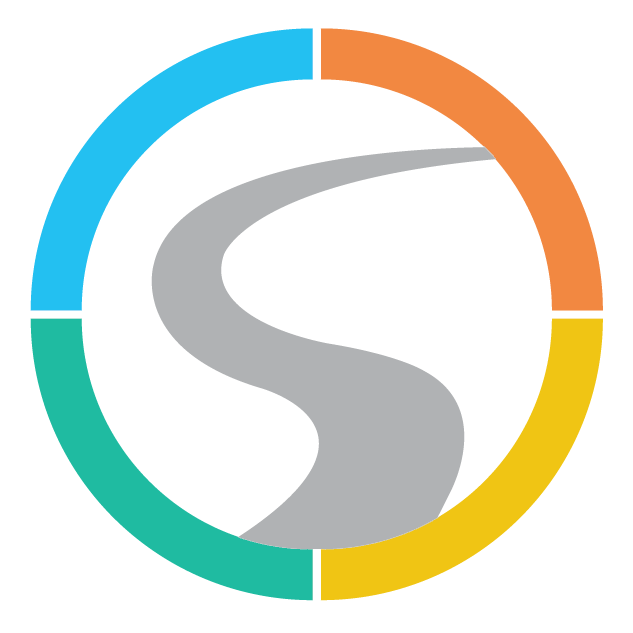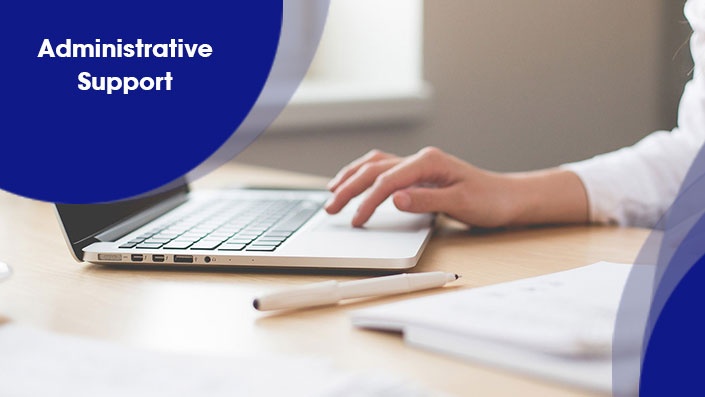 Administrative Support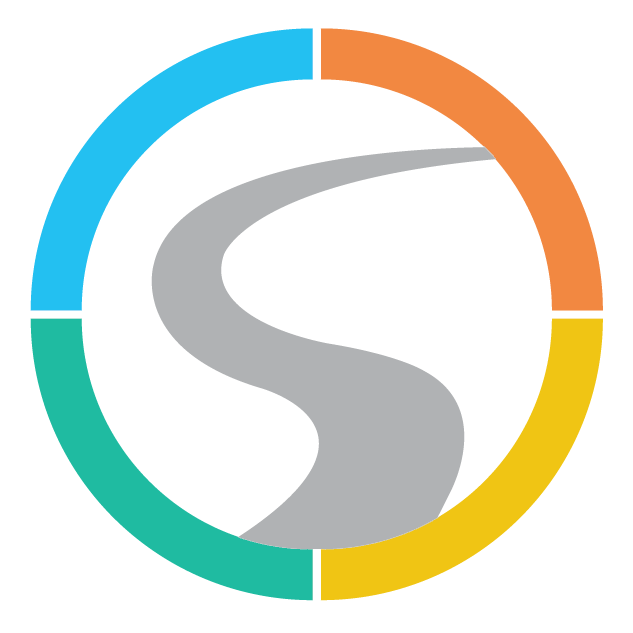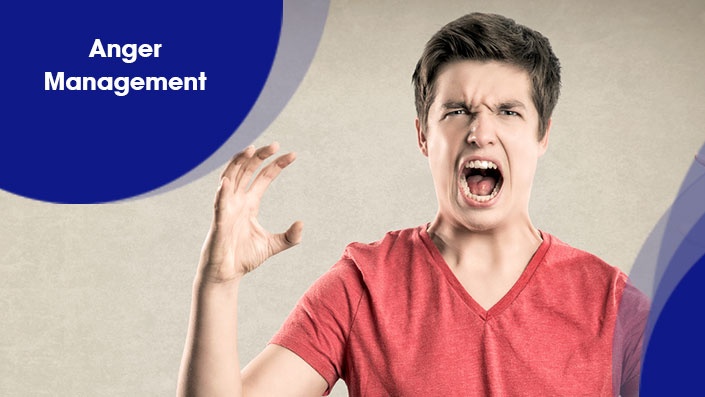 Anger Management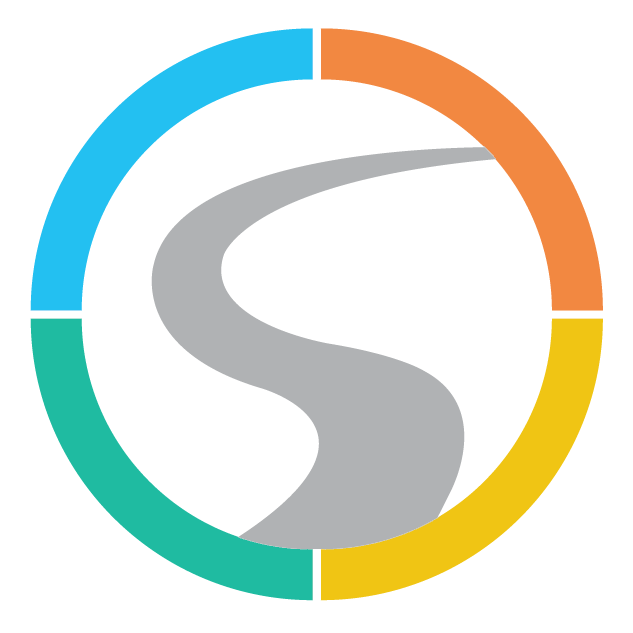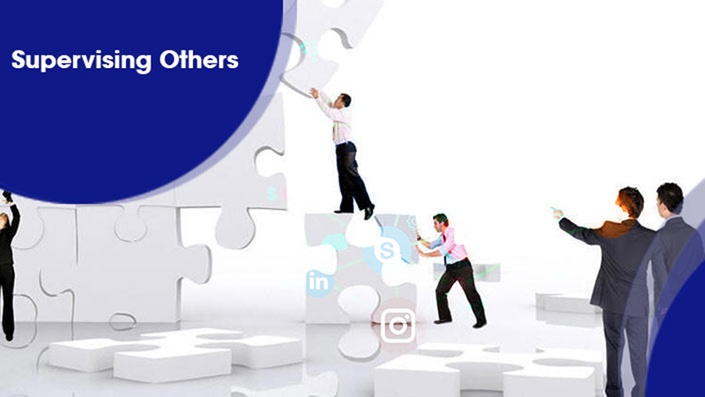 Supervising Others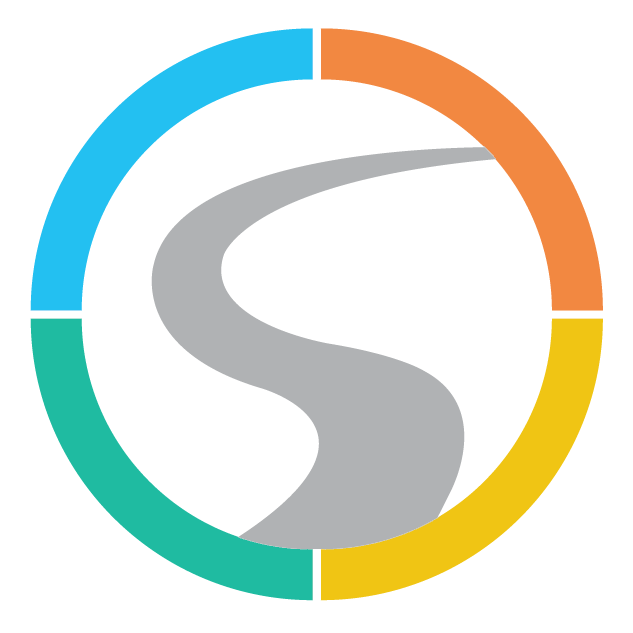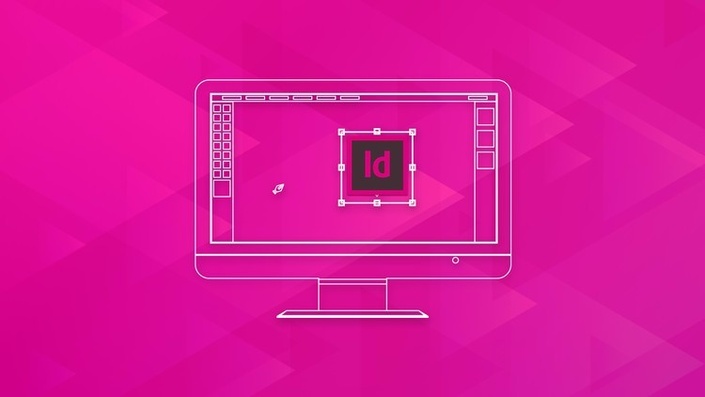 Certificate Exam - Getting Started With InDesign CC
Exam Offered Free for Monthly Subscribers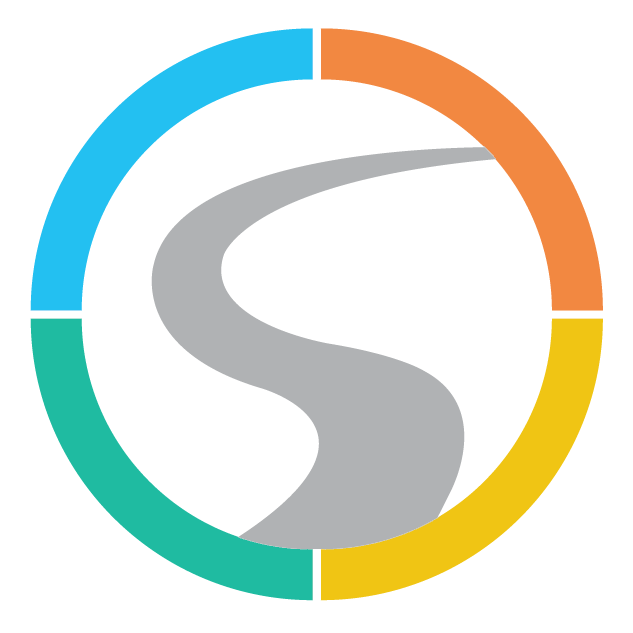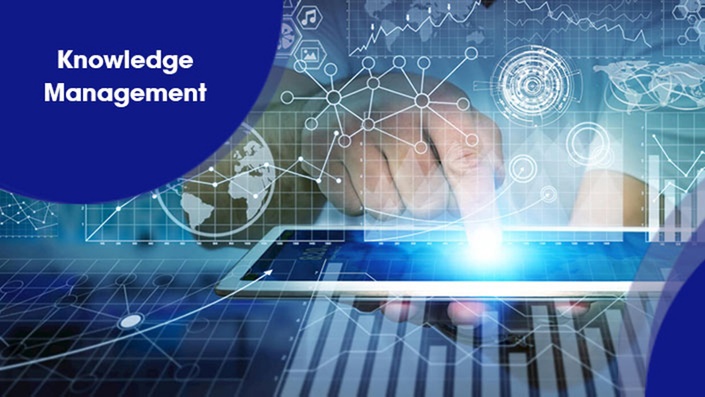 Knowledge Management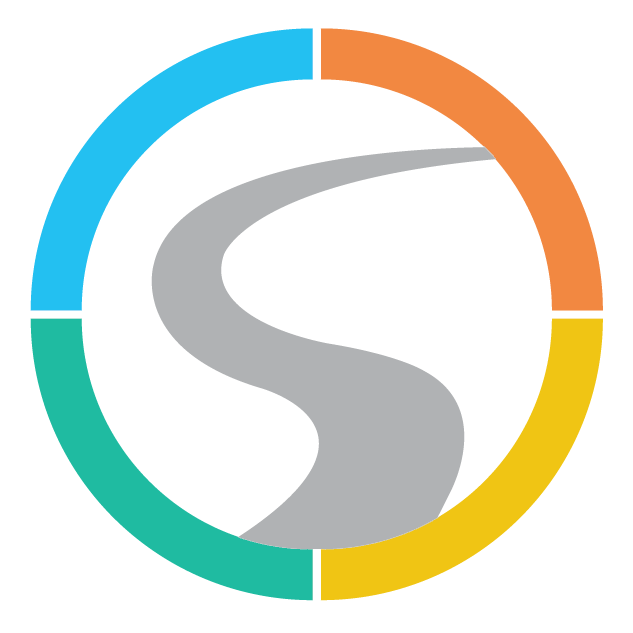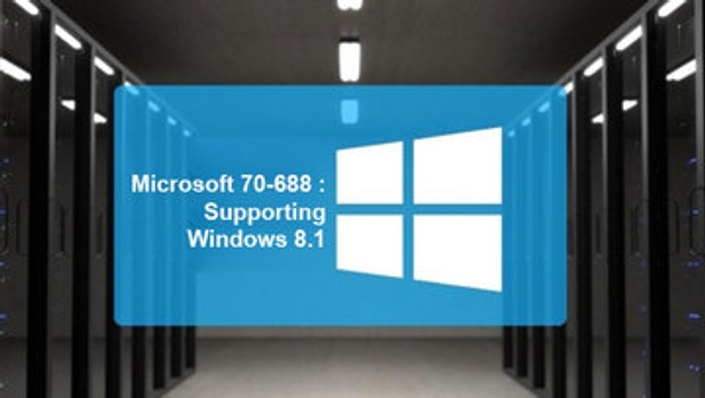 Microsoft 70-688 - Supporting Windows 8.1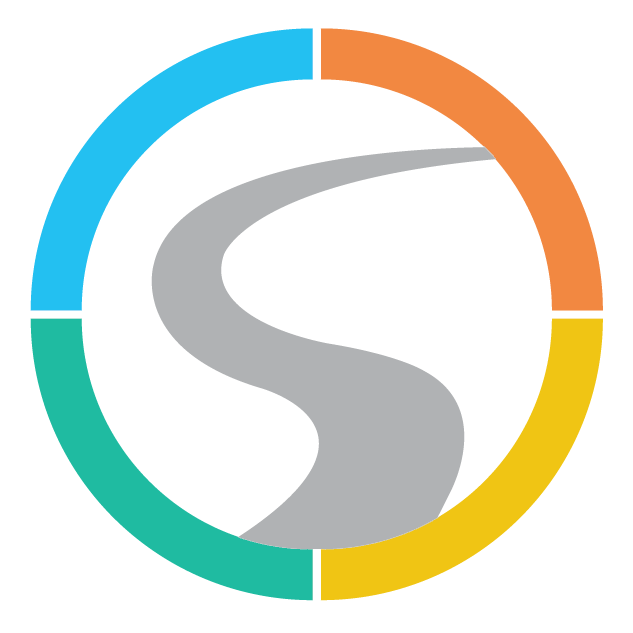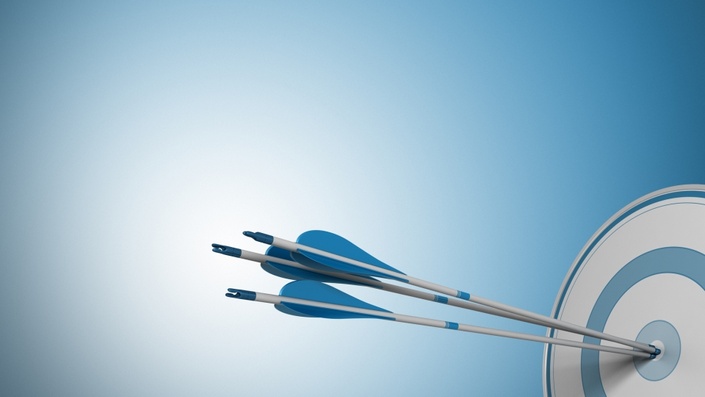 Goal Setting for Life, Career and Business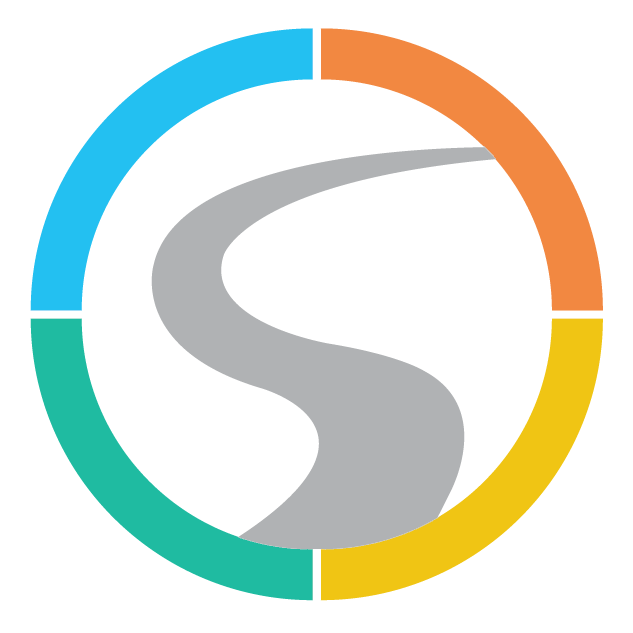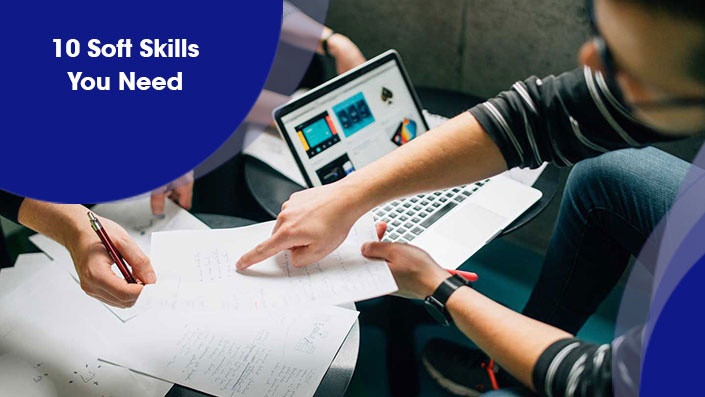 10 Soft Skills You Need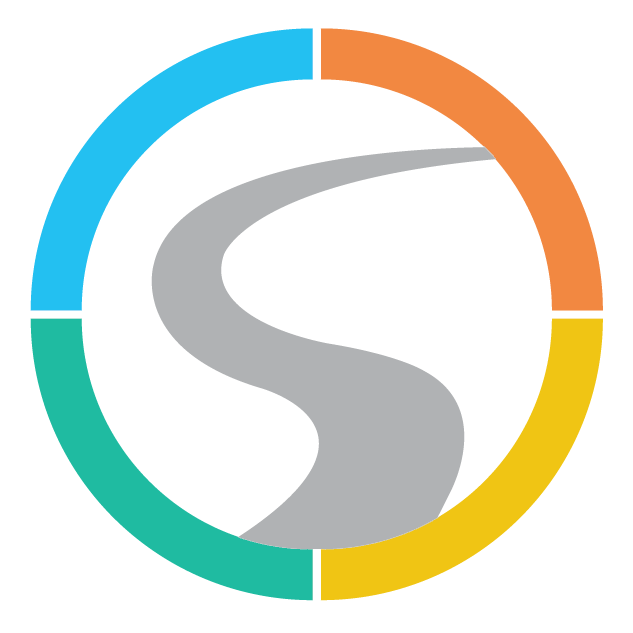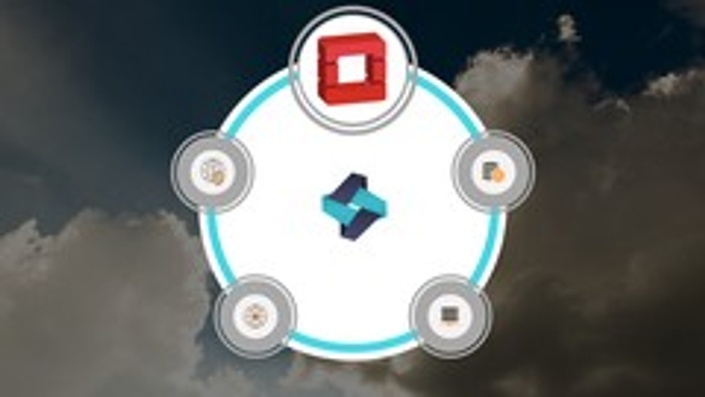 IaaS Cloud Computing With OpenStack MasterClass - Part 1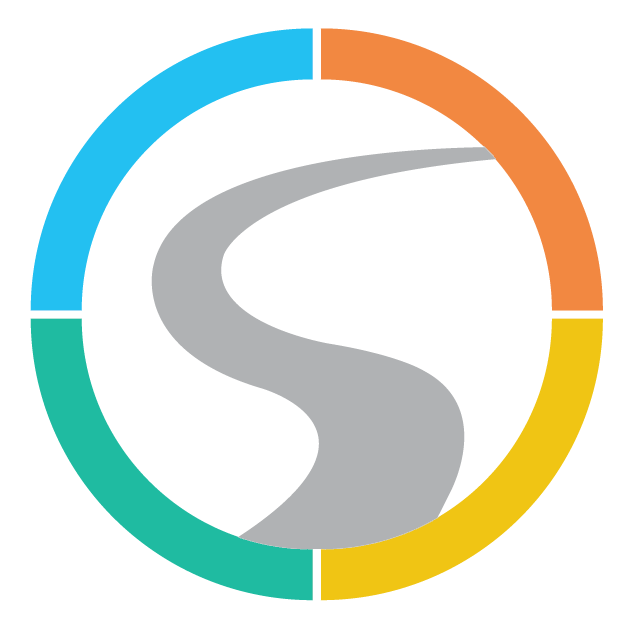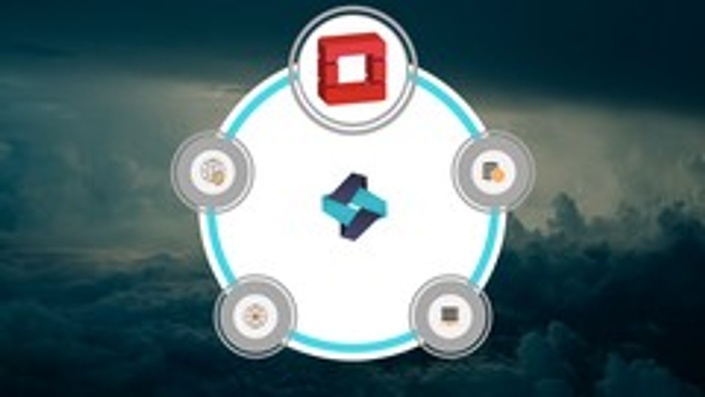 IaaS Cloud Computing With OpenStack MasterClass - Part 2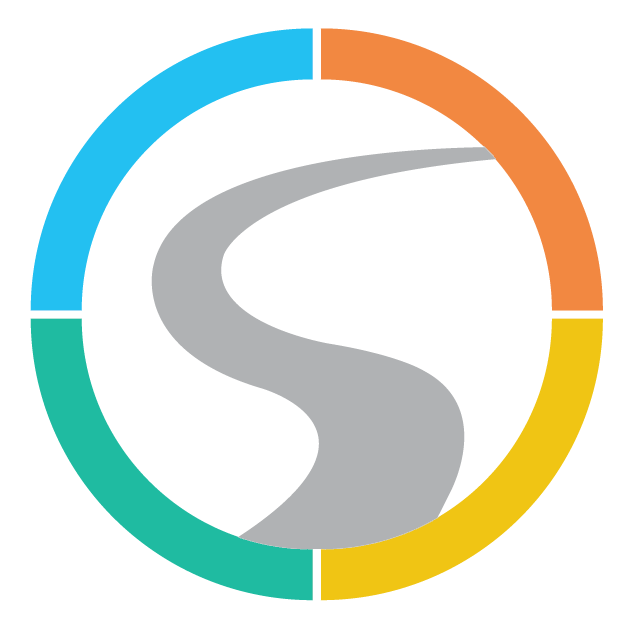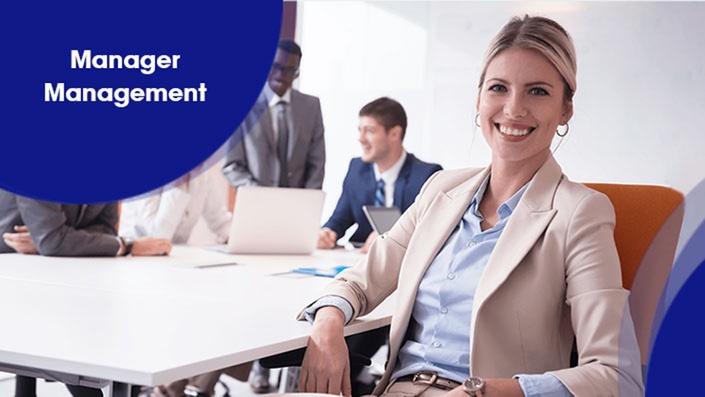 Manager Management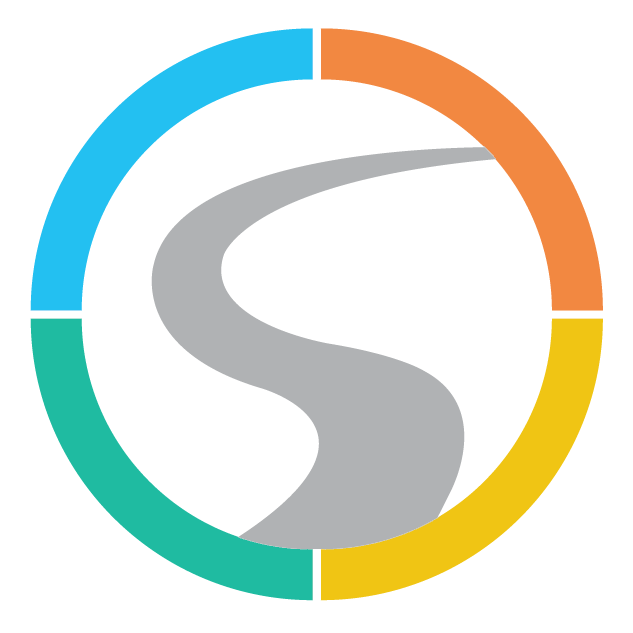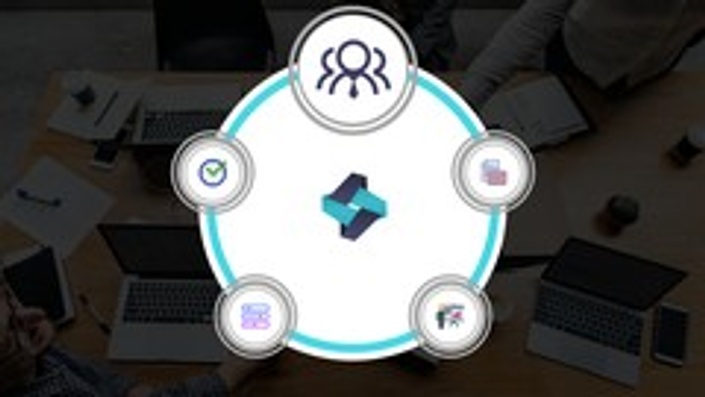 Intro To Project Planning & Management For IT Engineers
Introductory course for FREE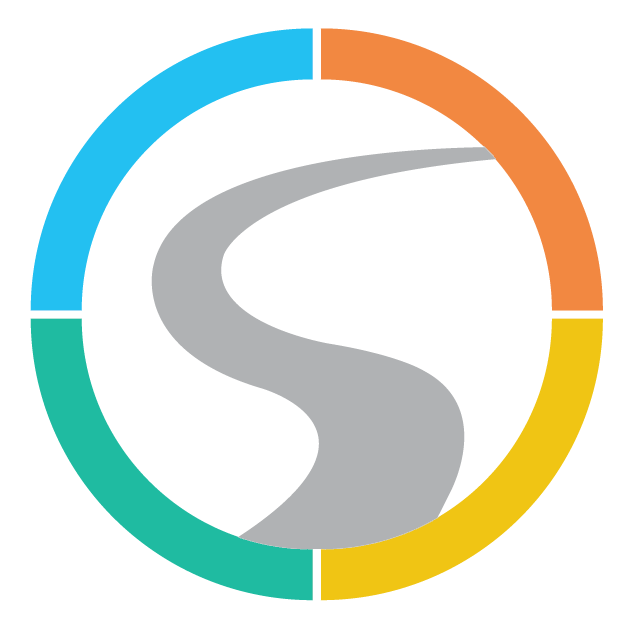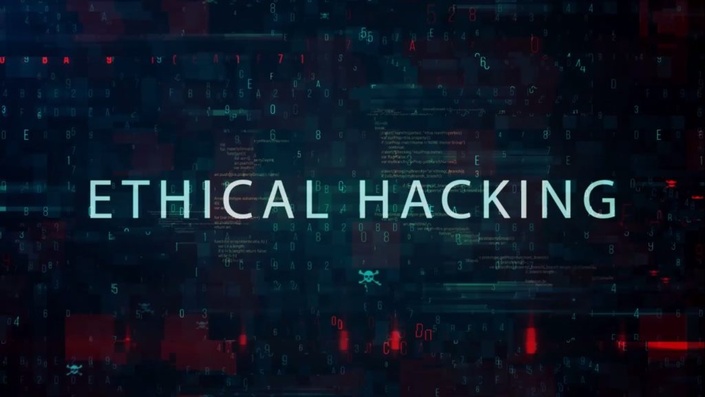 Intro to Ethical Hacking
Introduction to the world of Certified Ethical Hacking. Ethical hacking is a high salary field with lots of jobs available.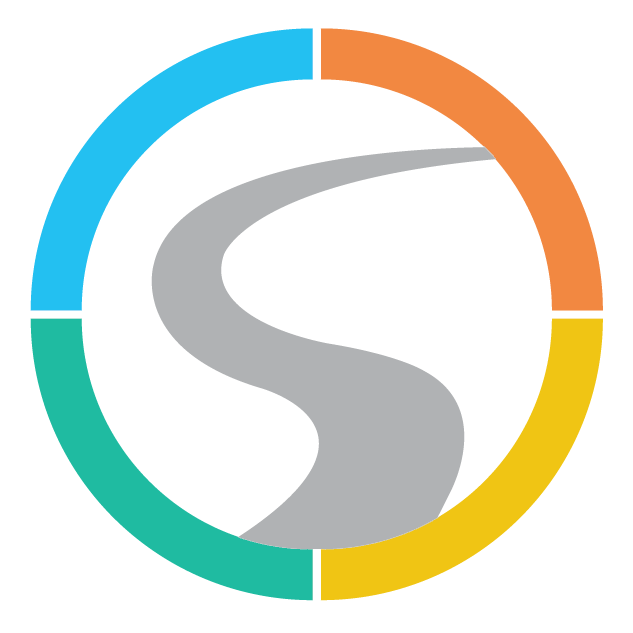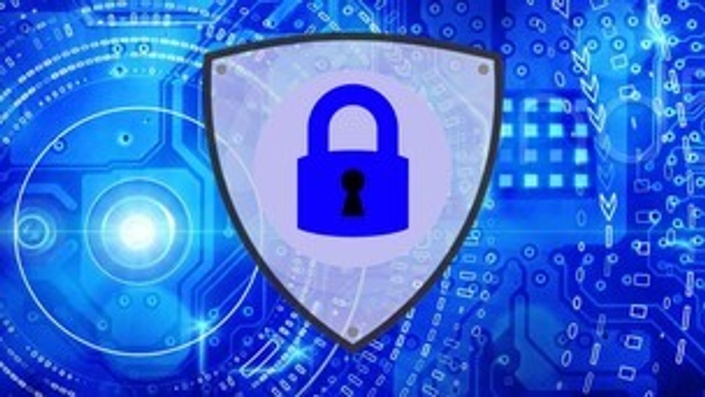 Hacking Applications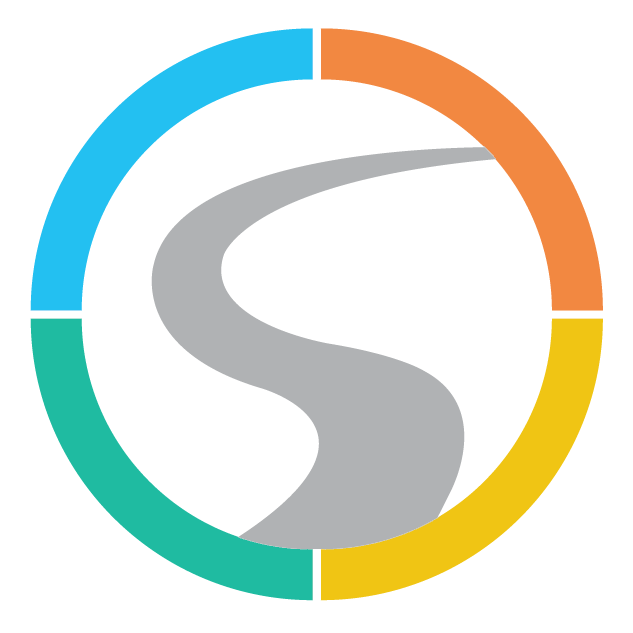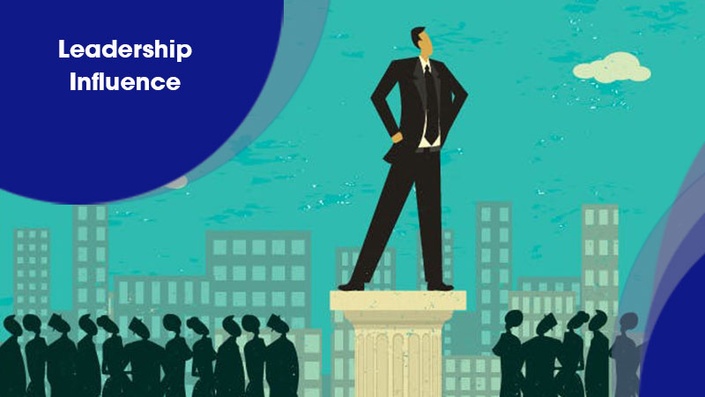 Leadership Influence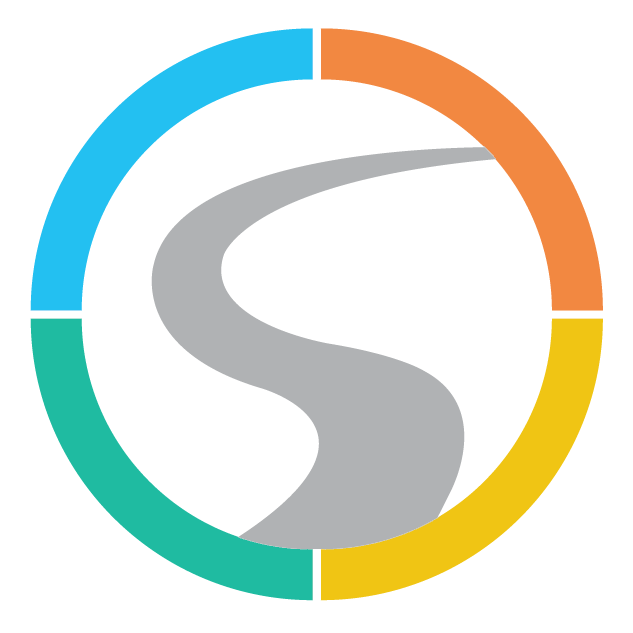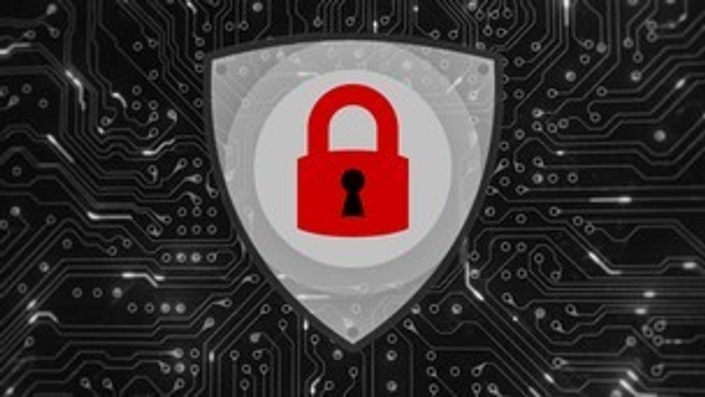 Wireless Hacking
Learn how hackers tap into wireless networks.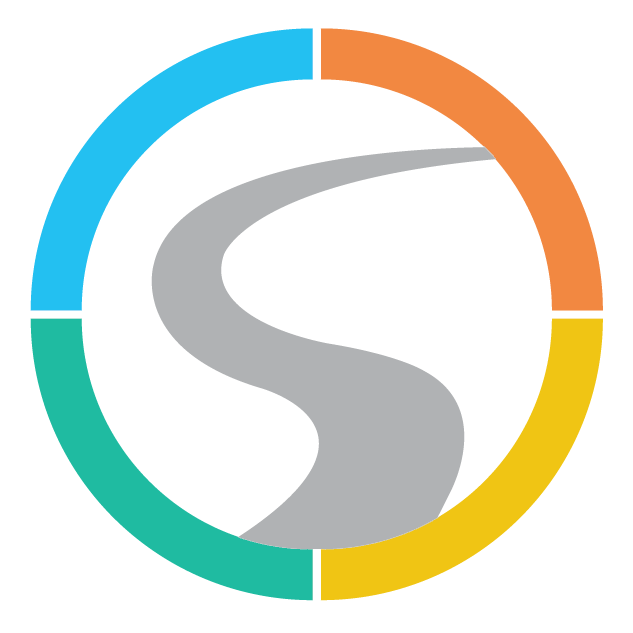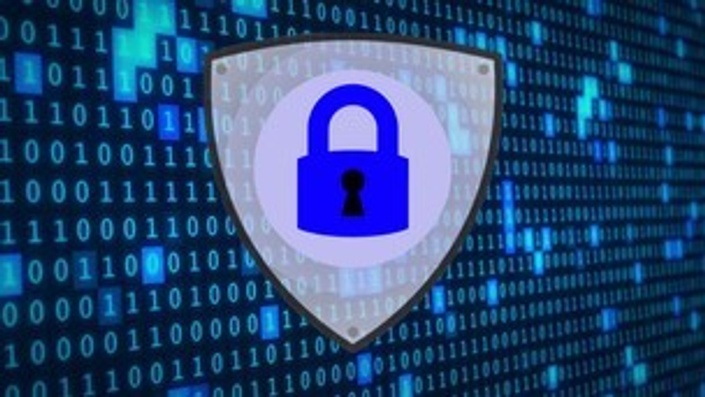 Hacking Databases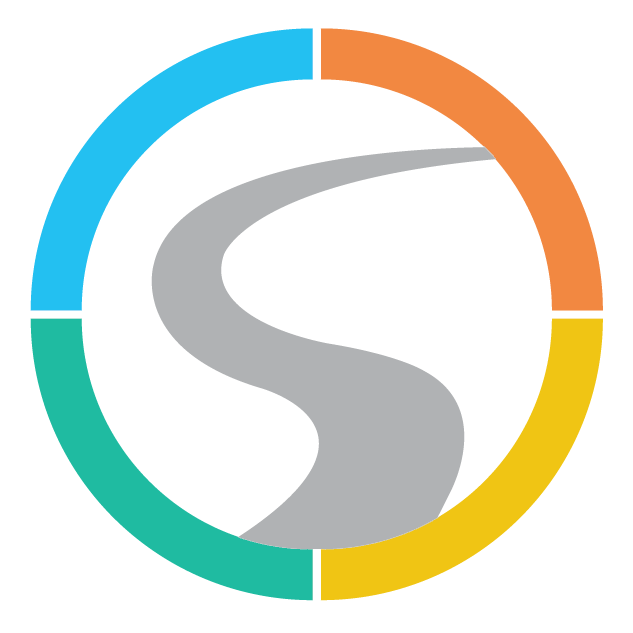 Linux Shell Scripting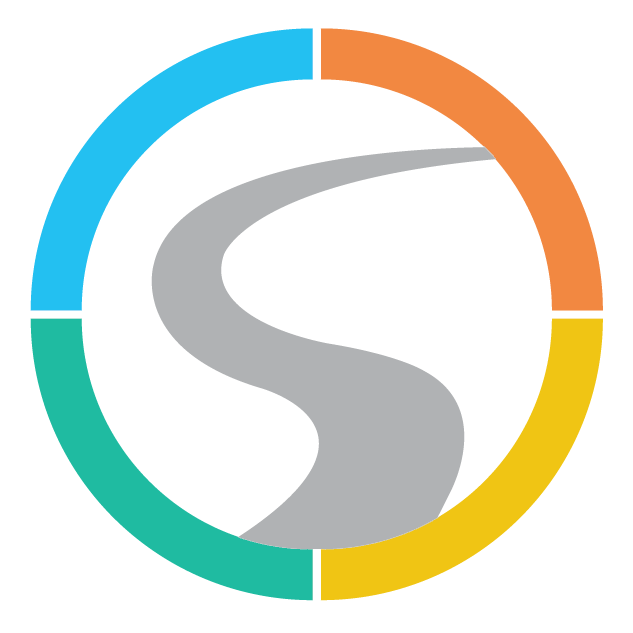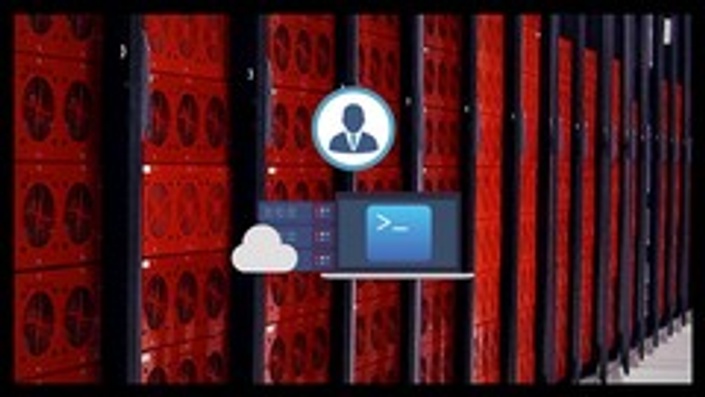 Linux Administration Bootcamp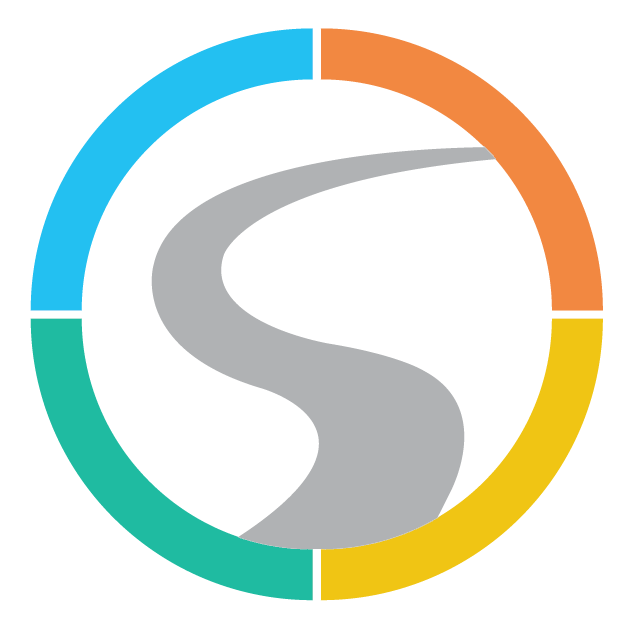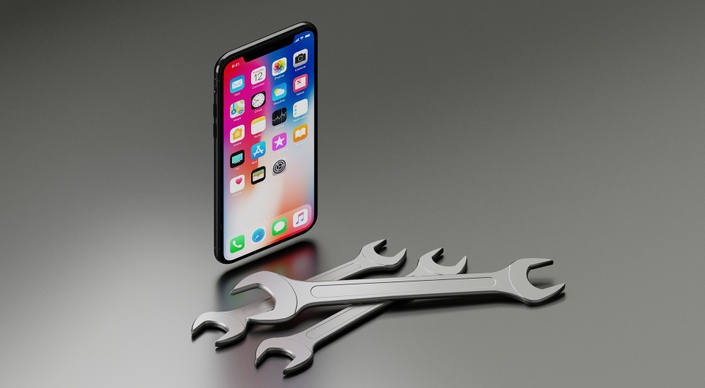 Firebase Firestore for iOS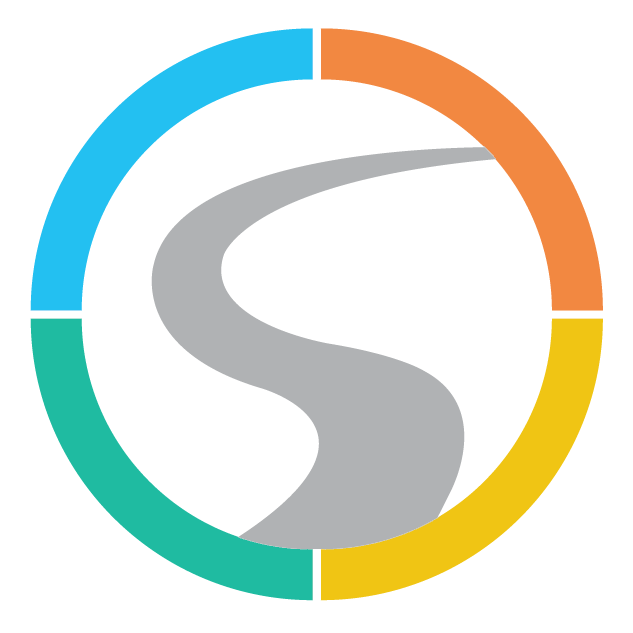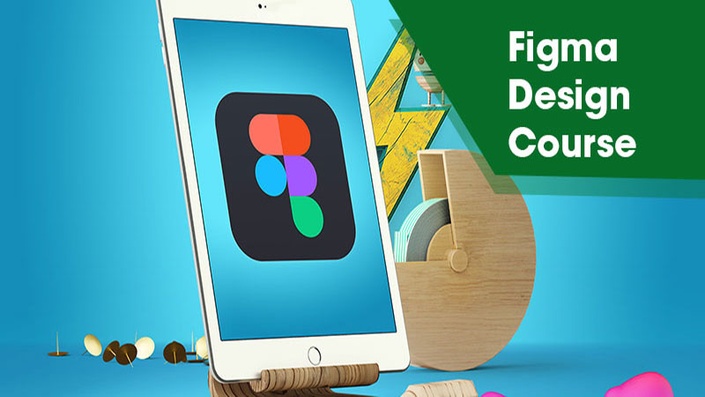 Figma Design Course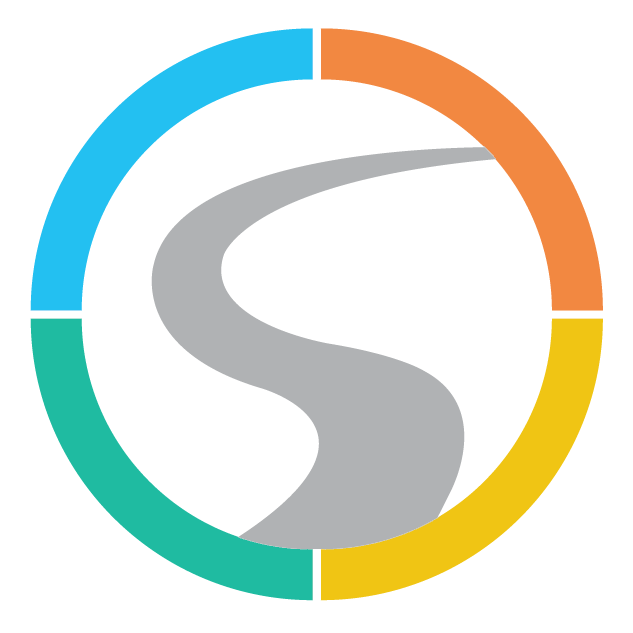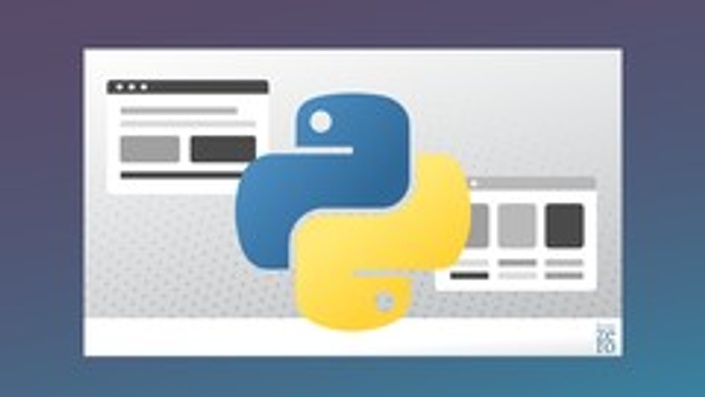 Python: Essential Course for Absolute Beginners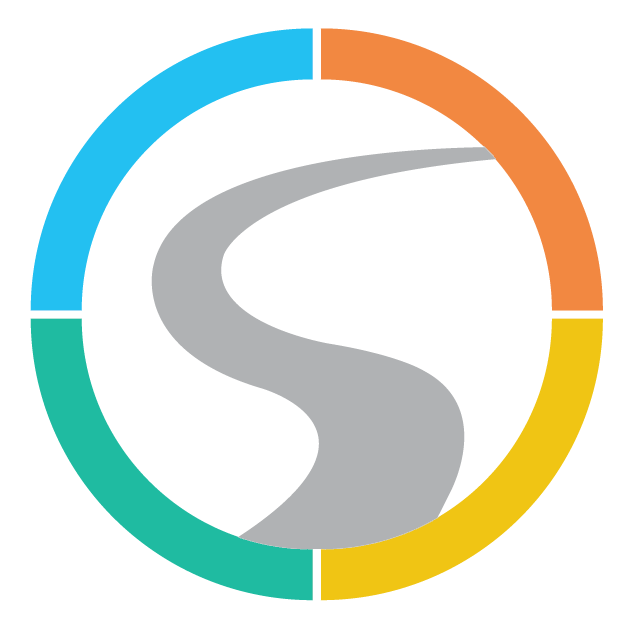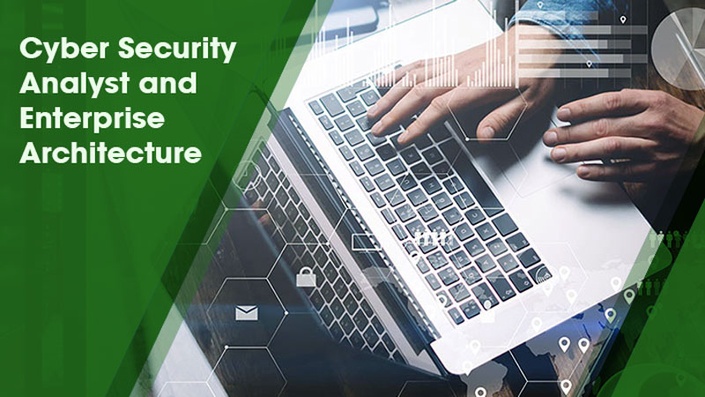 Cyber Security Analyst and Enterprise Architecture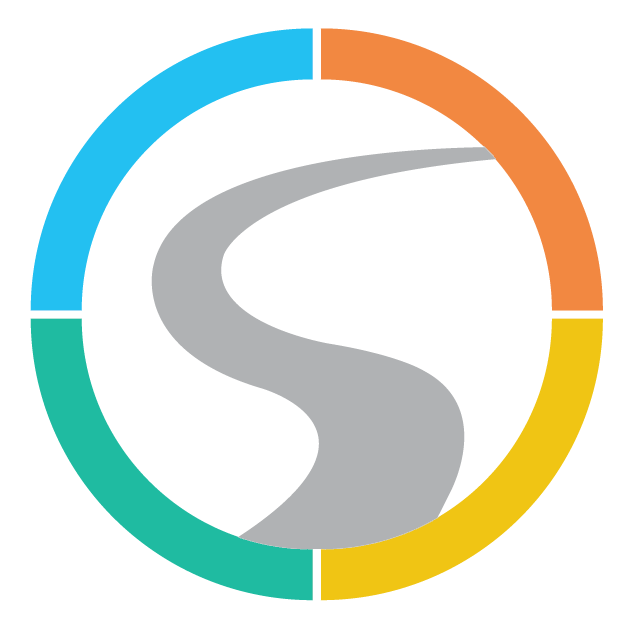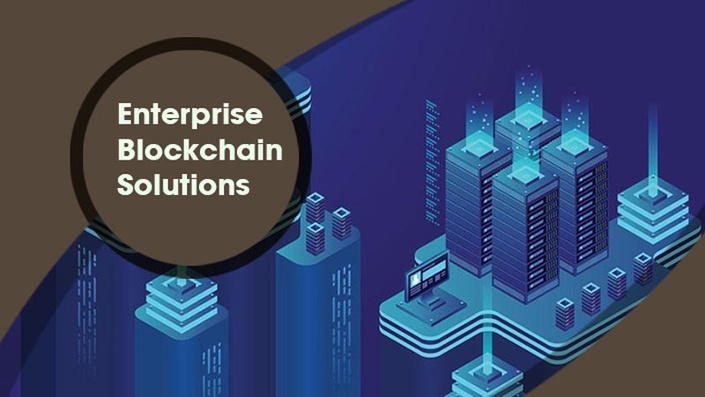 Enterprise Blockchain Solutions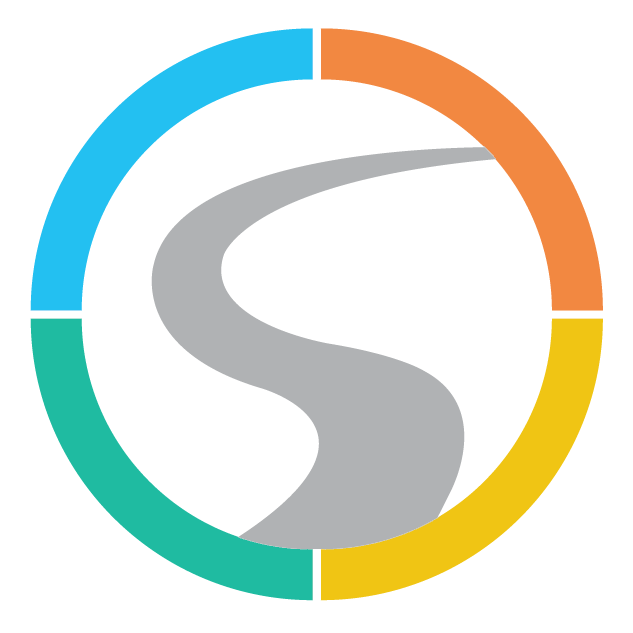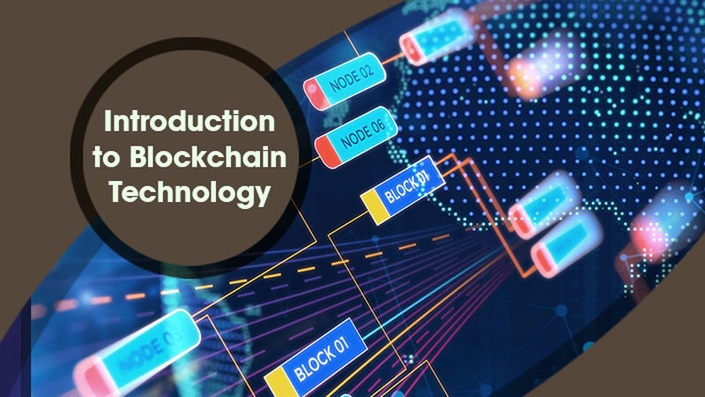 Introduction to Blockchain Technology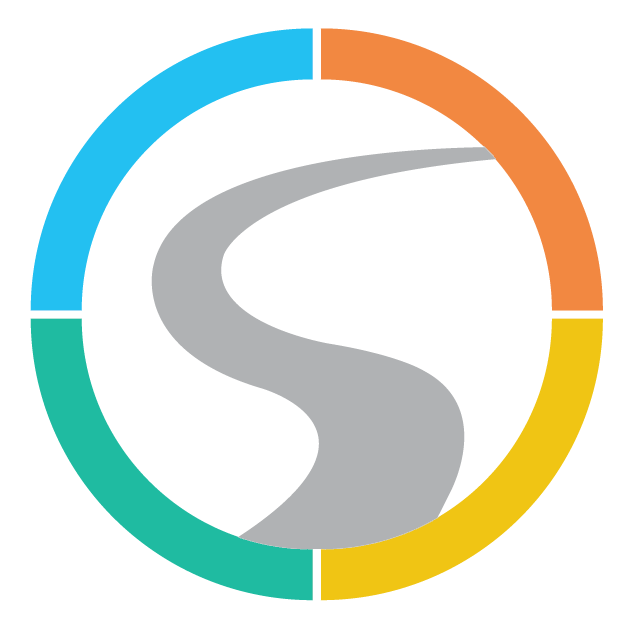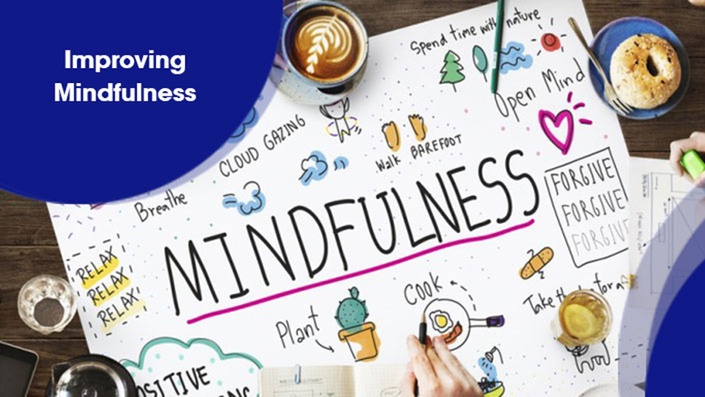 Improving Mindfulness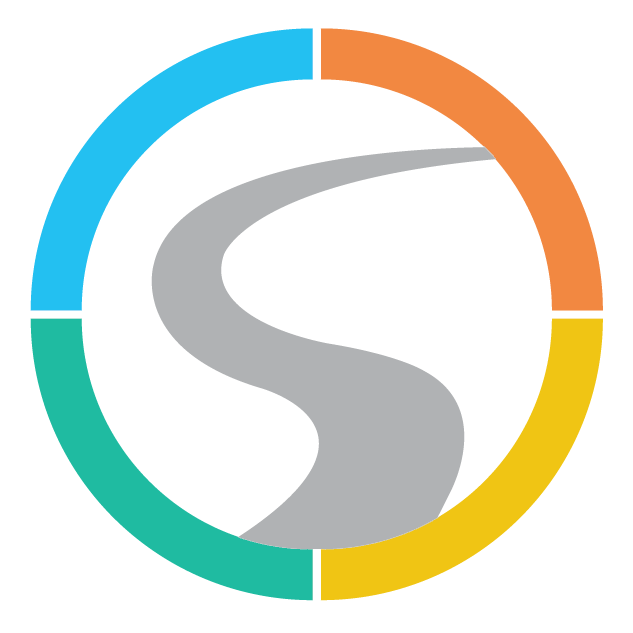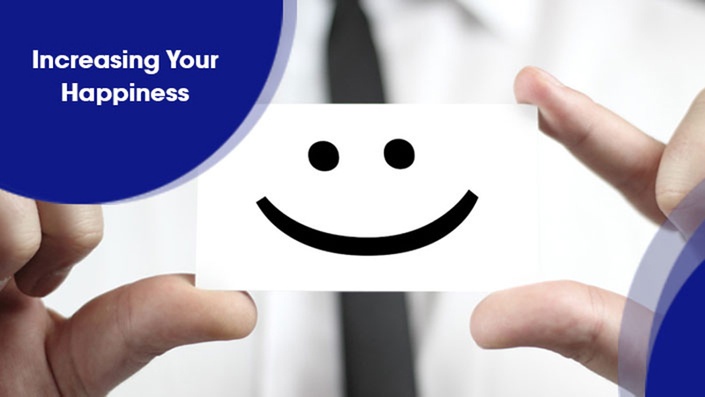 Increasing Your Happiness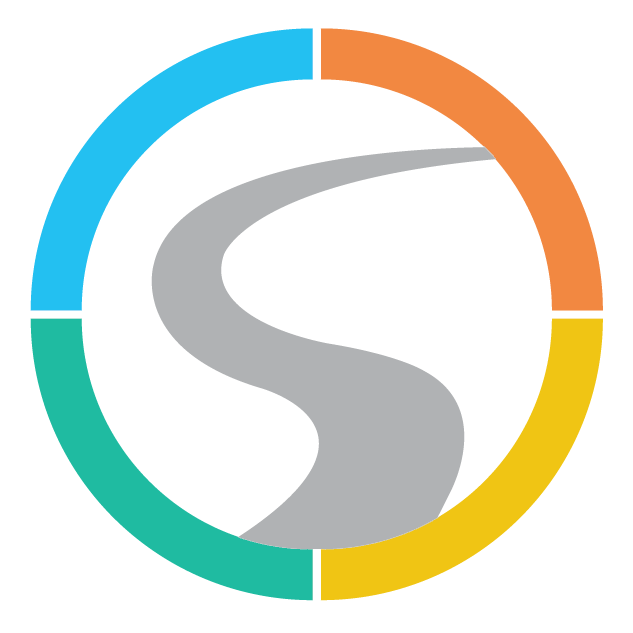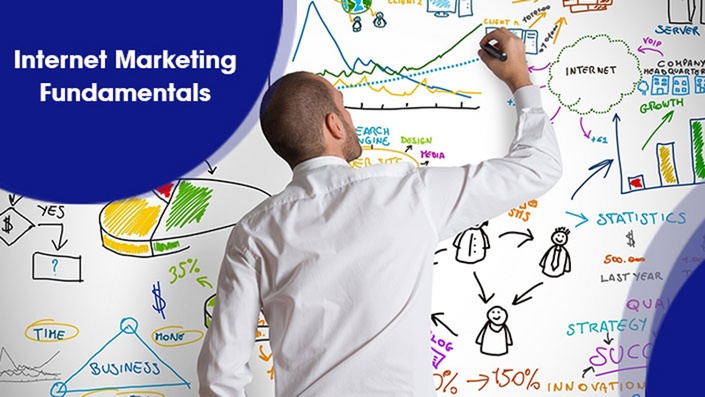 Internet Marketing Fundamentals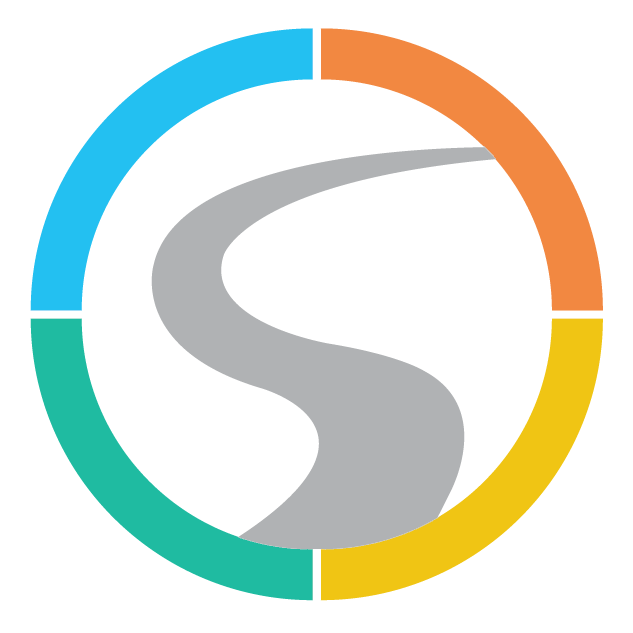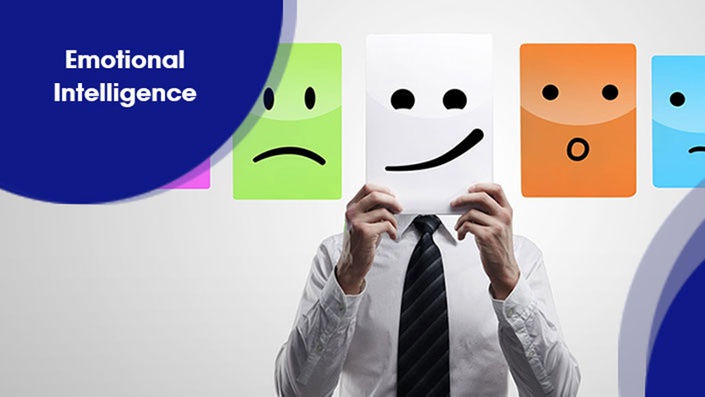 Emotional Intelligence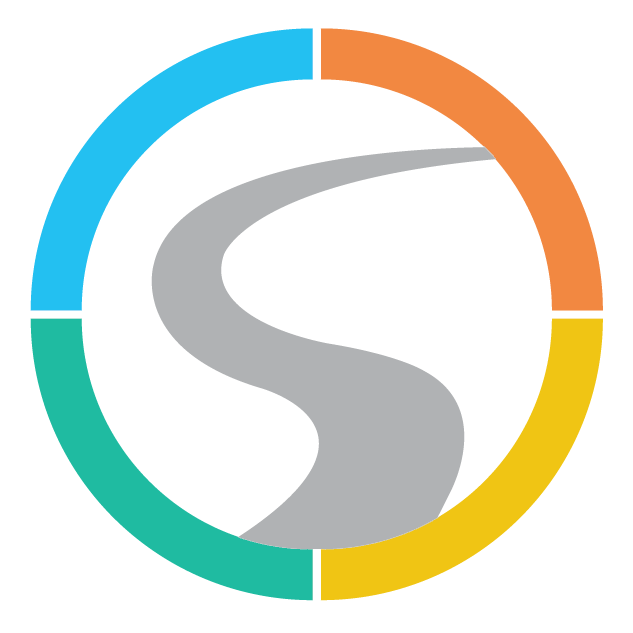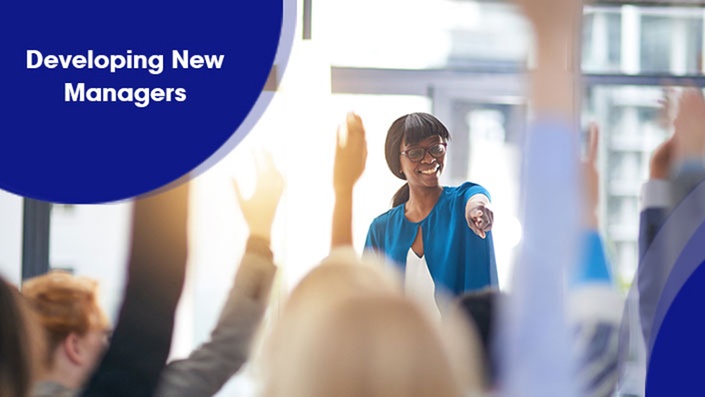 Developing New Managers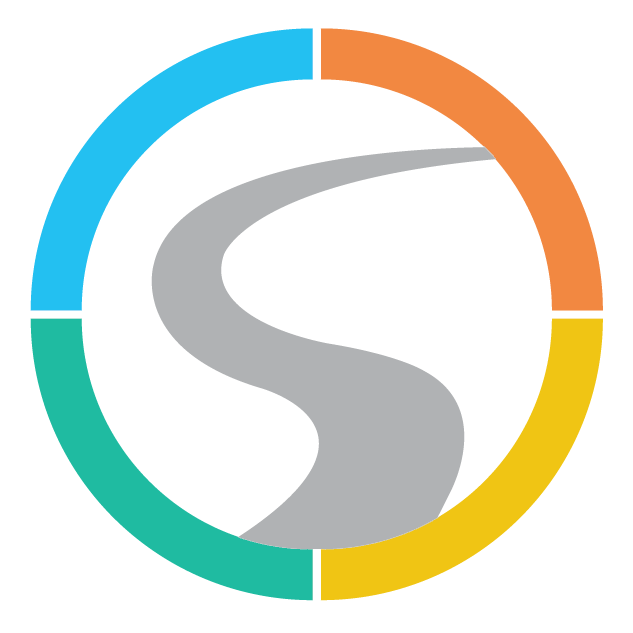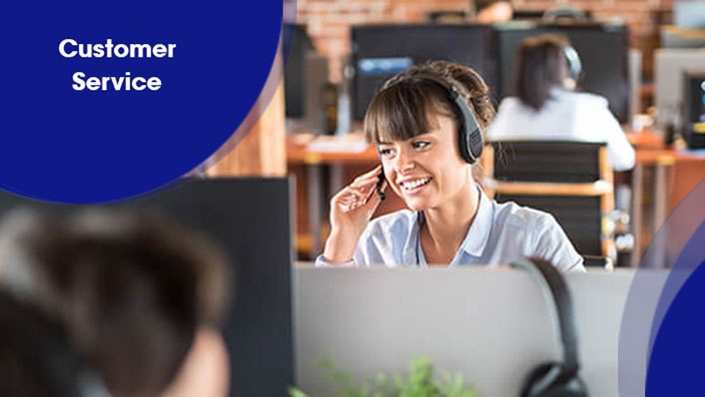 Customer Service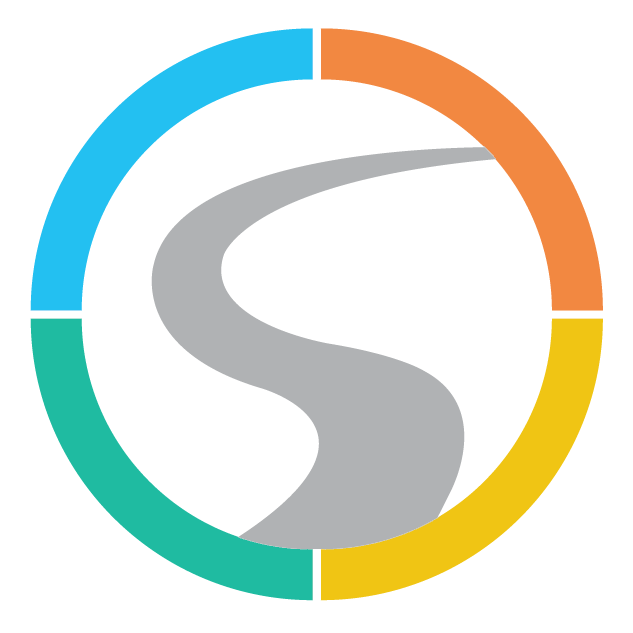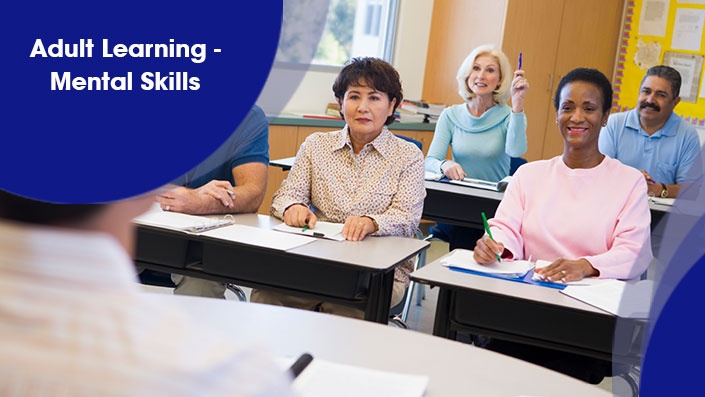 Adult Learning Mental Skills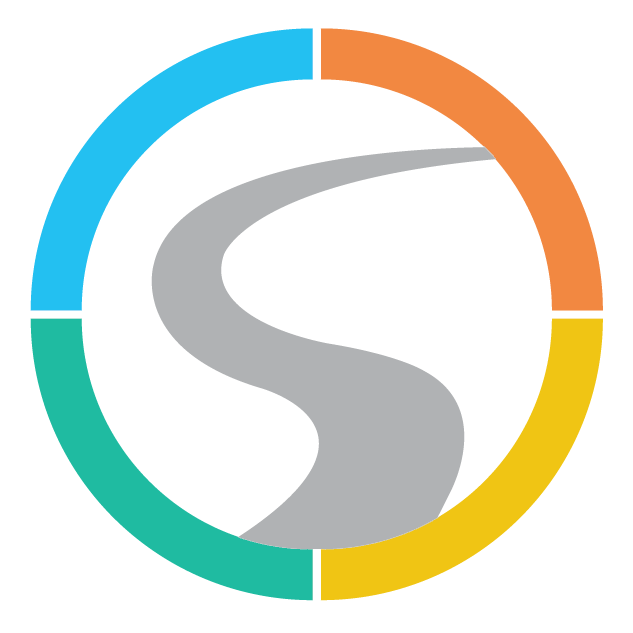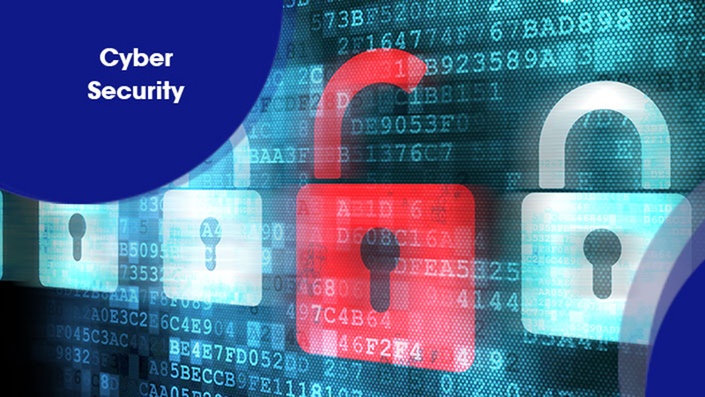 Cyber Security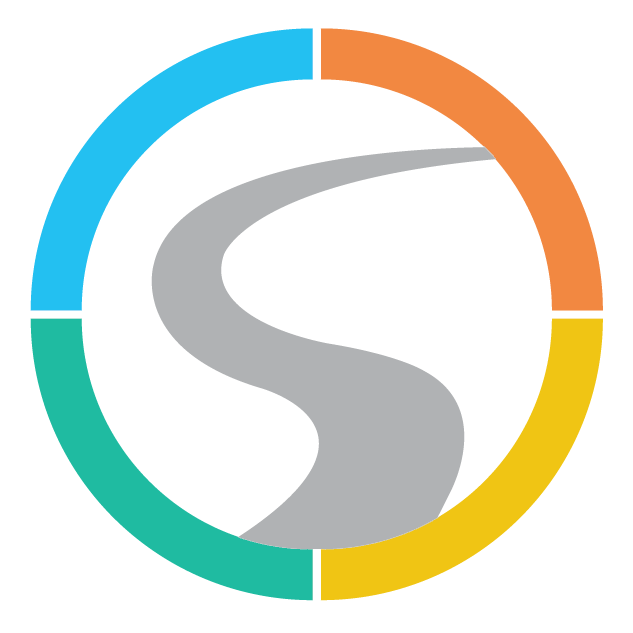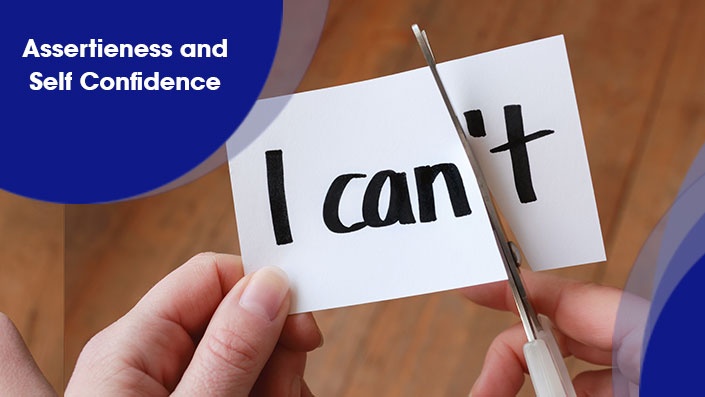 Assertiveness and Self Confidence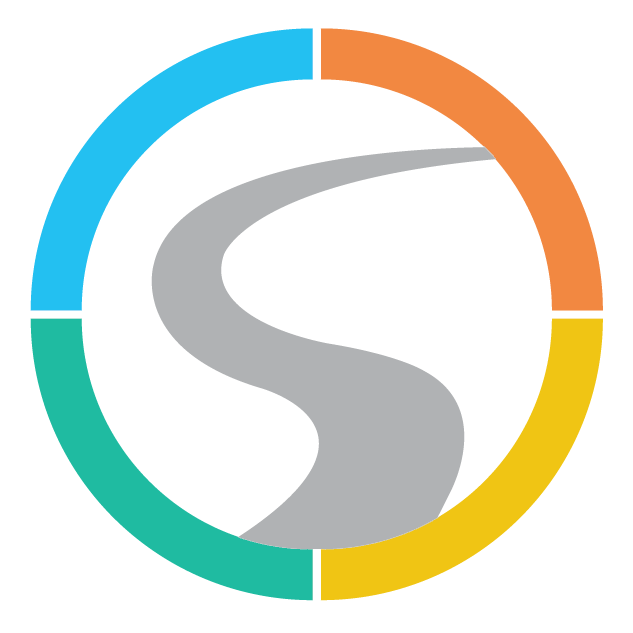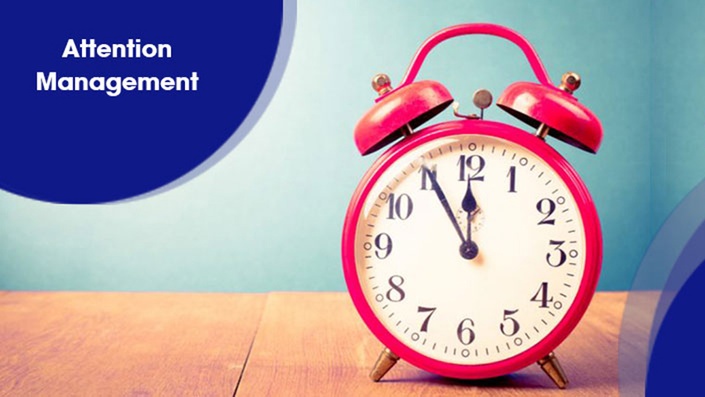 Attention Management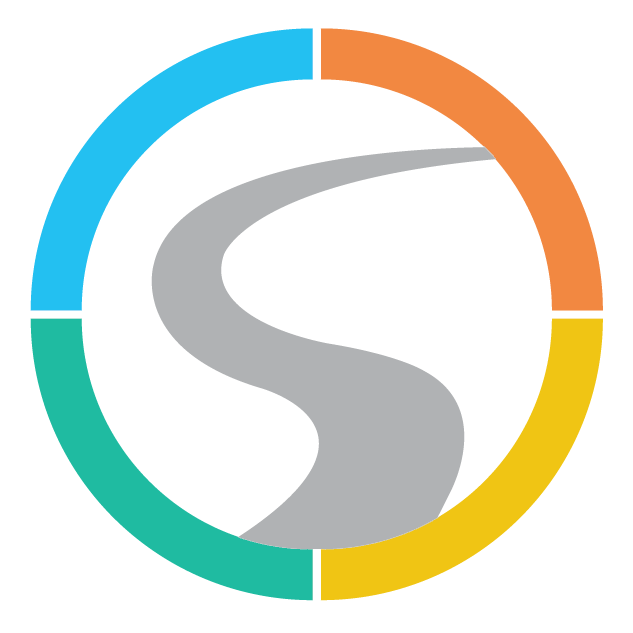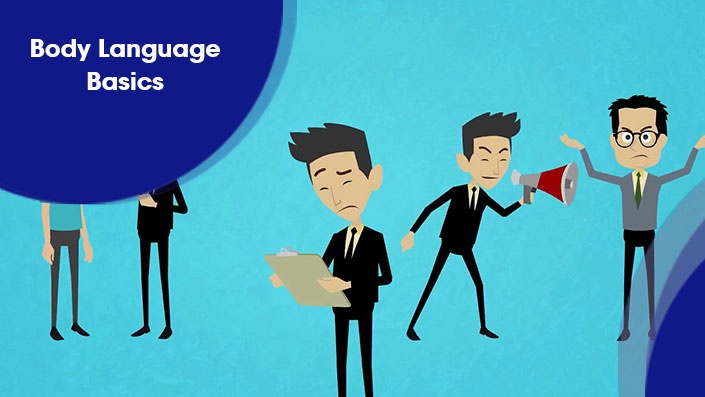 Body Language Basics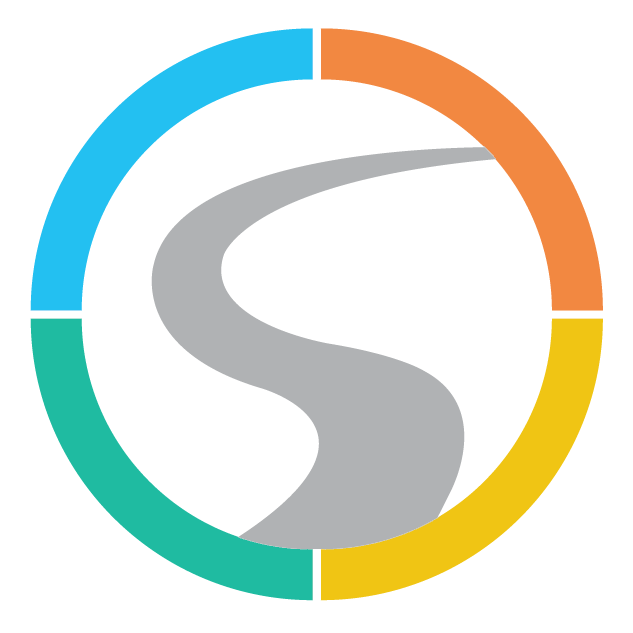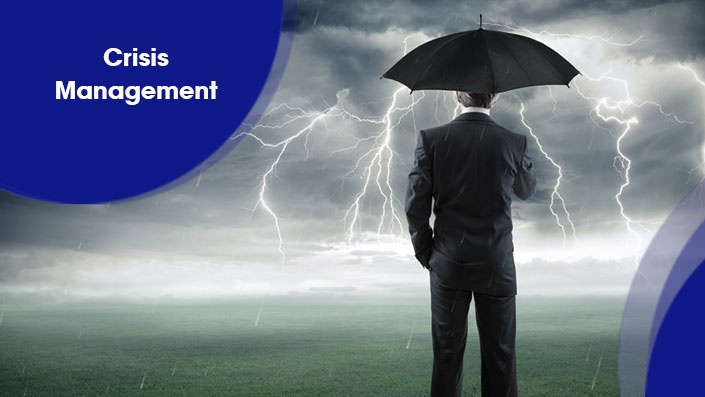 Crisis Management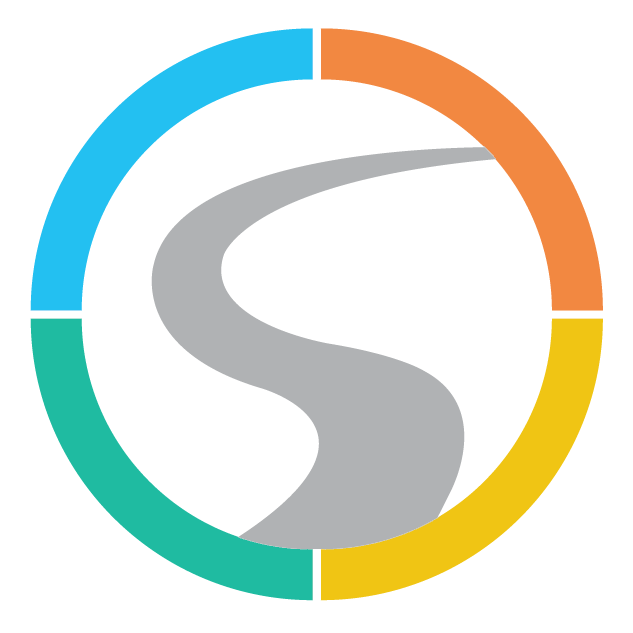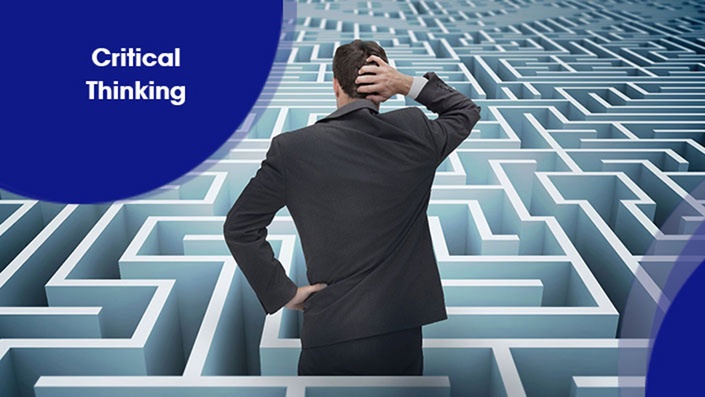 Critical Thinking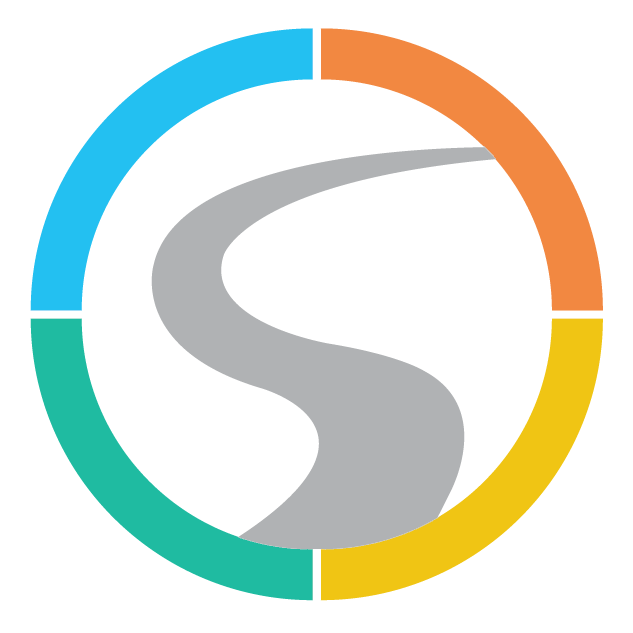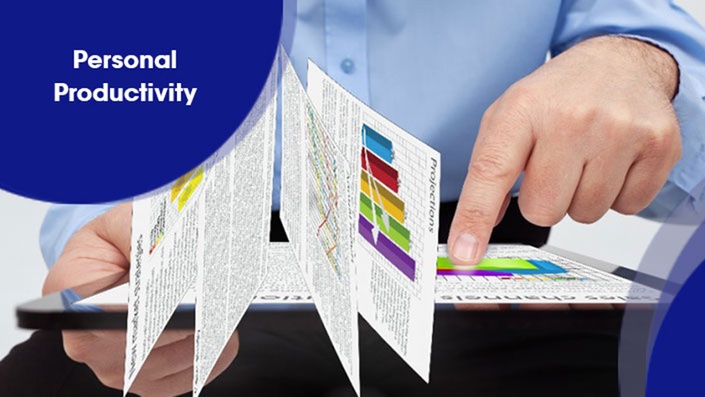 Personal Productivity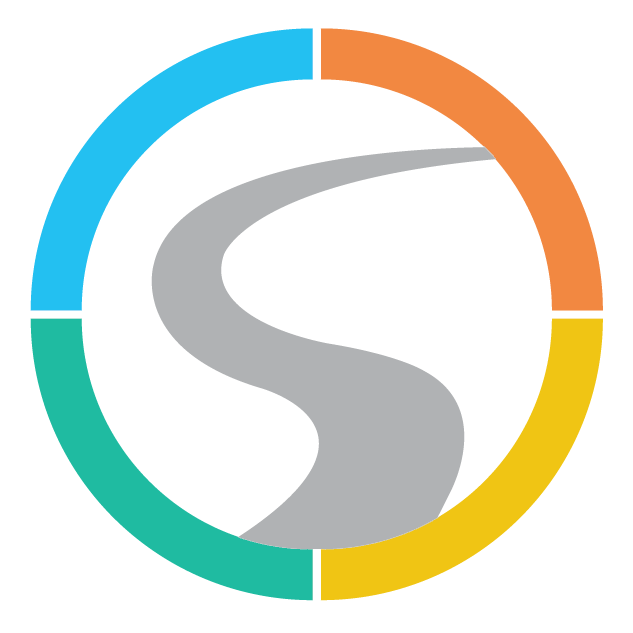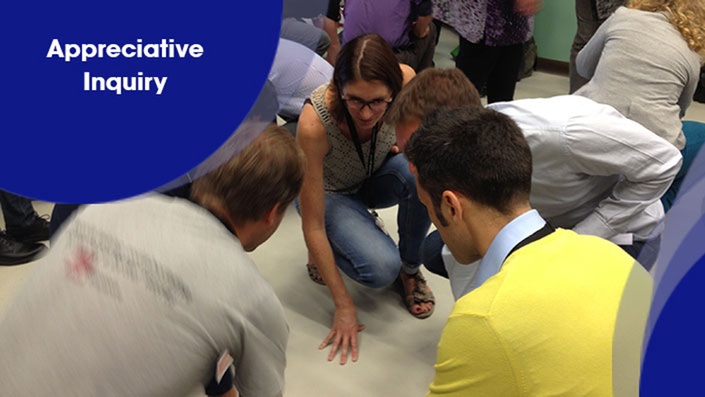 Appreciative Inquiry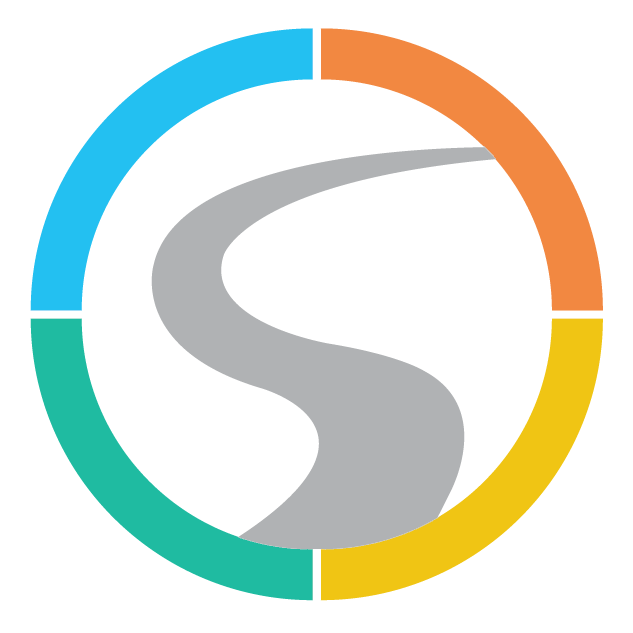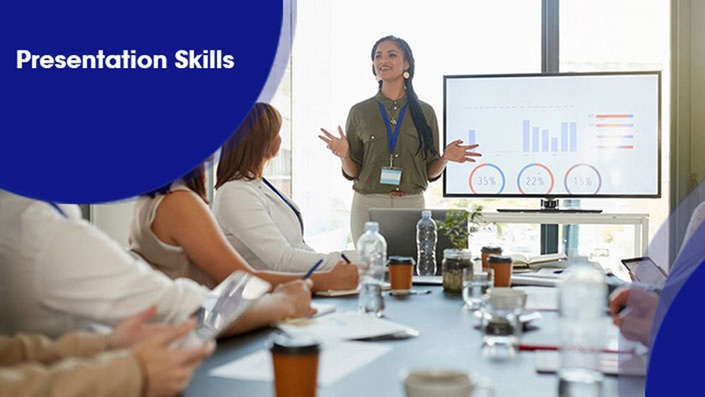 Presentation Skills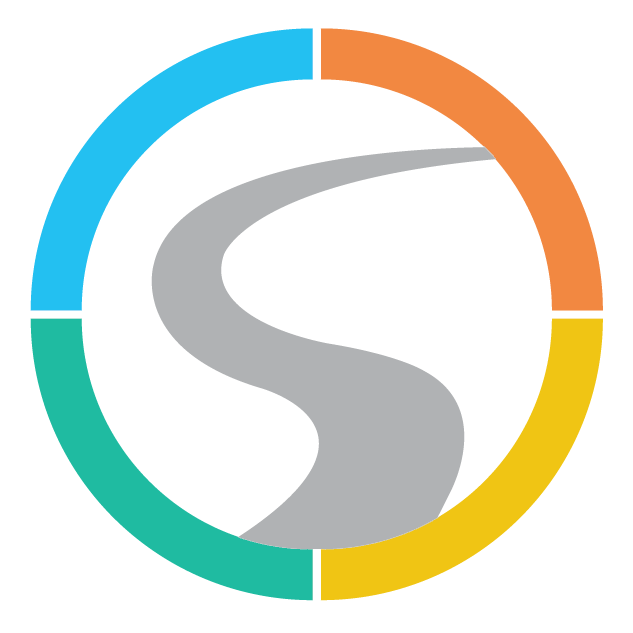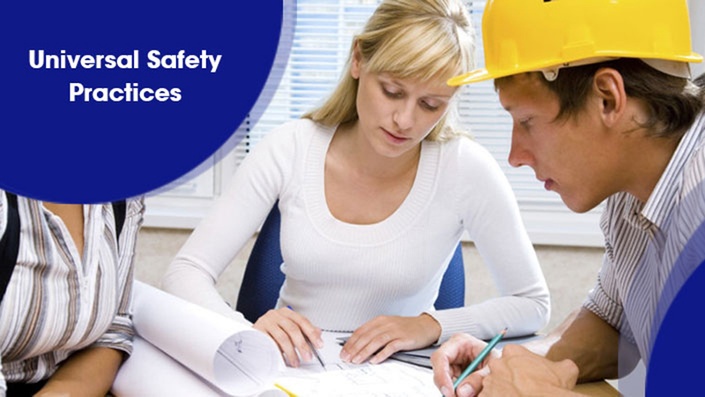 Universal Safety Practices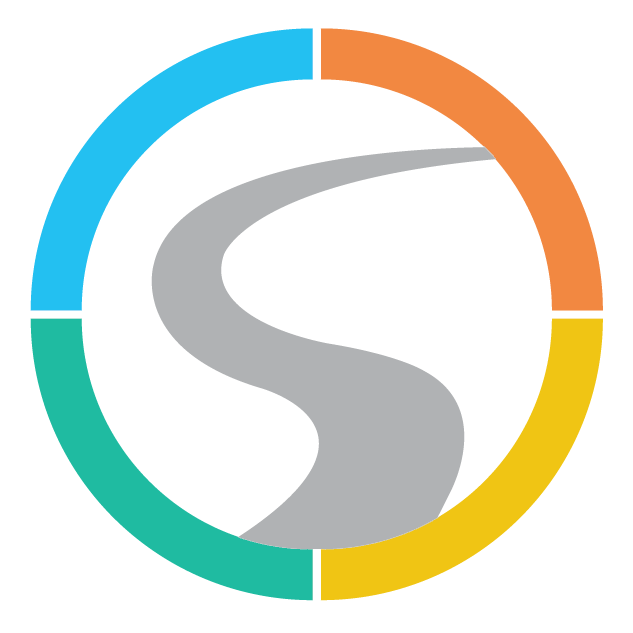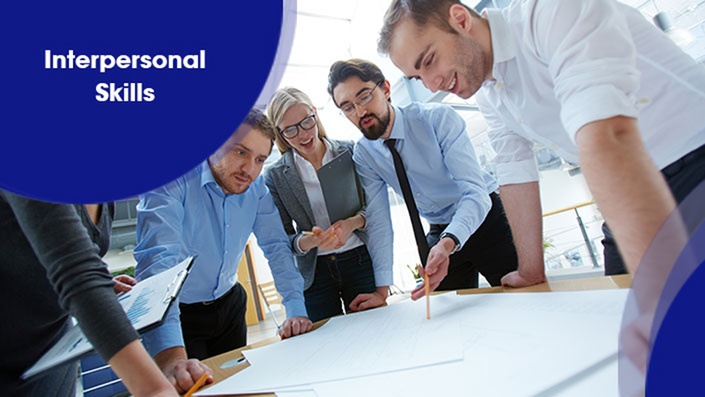 Interpersonal Skills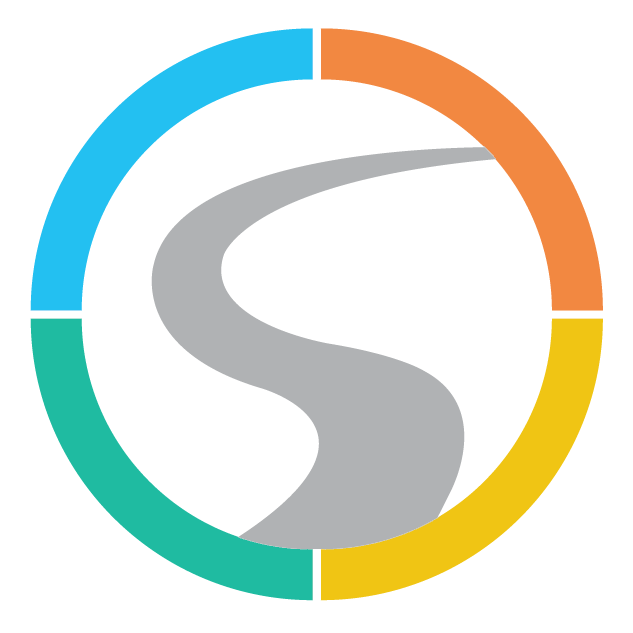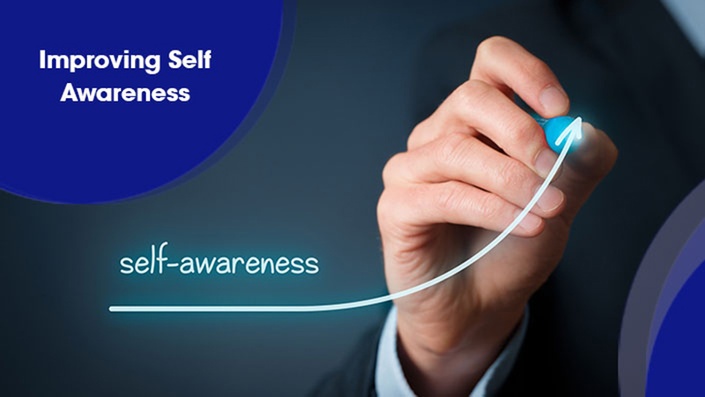 Improving Self Awareness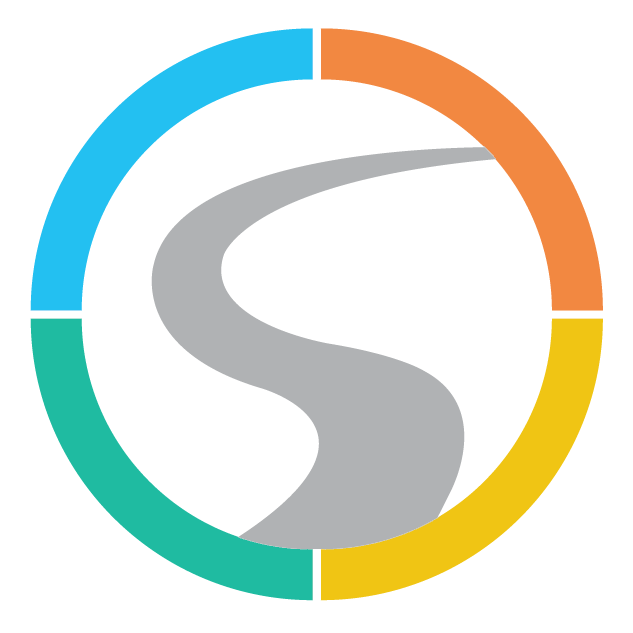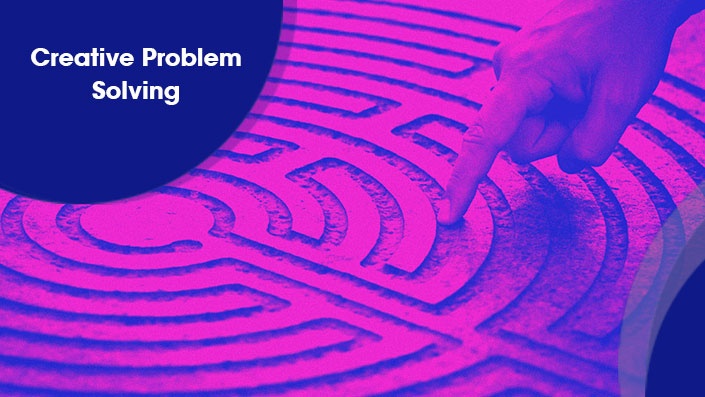 Creative Problem Solving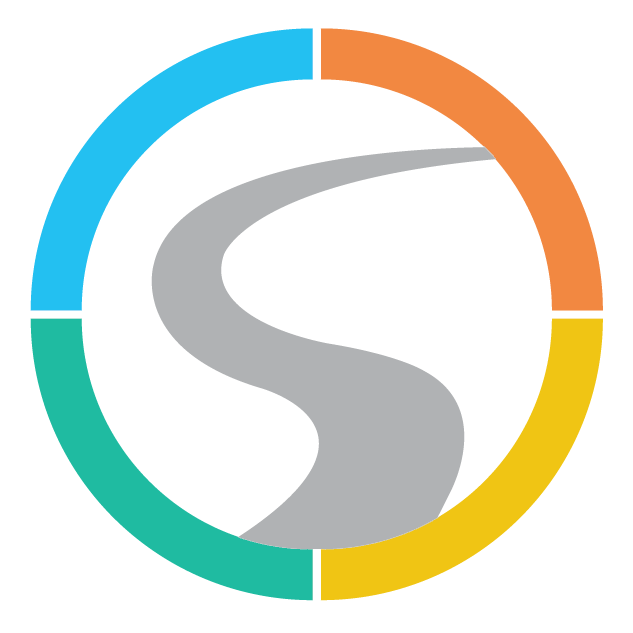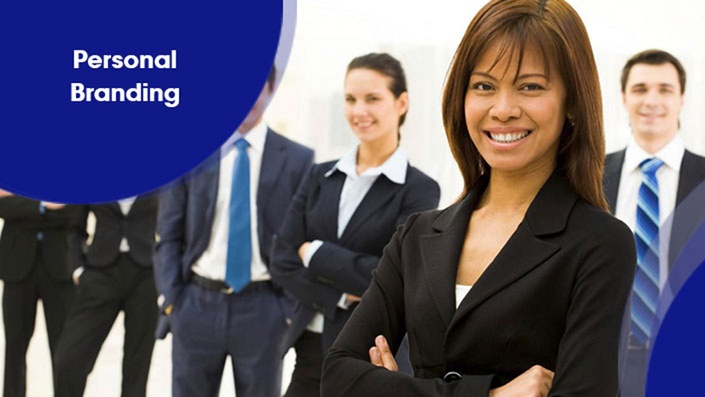 Personal Branding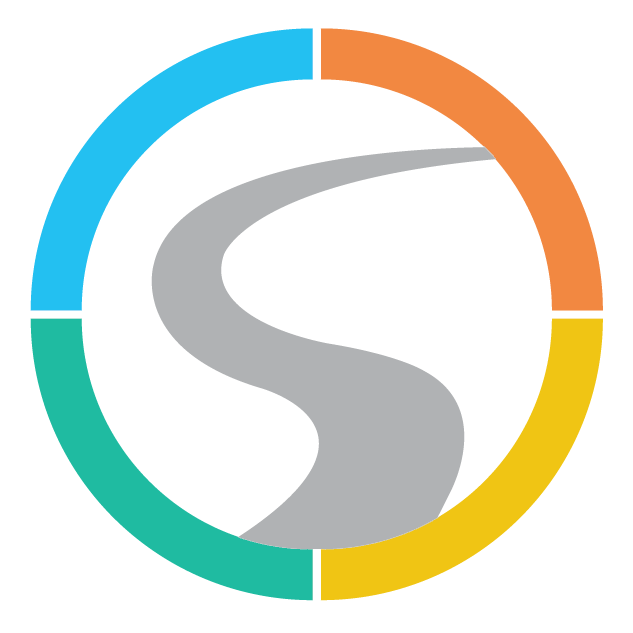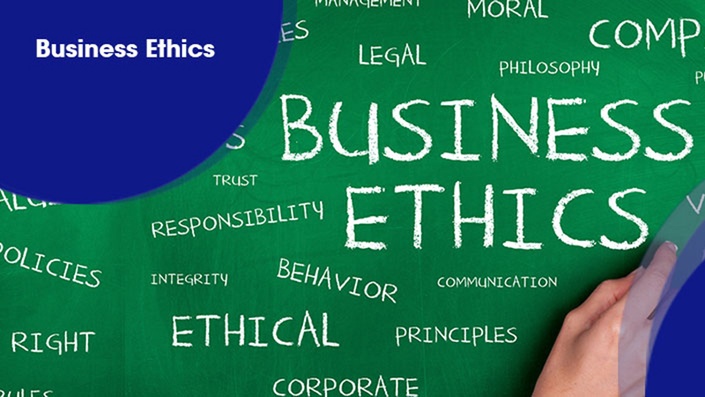 Business Ethics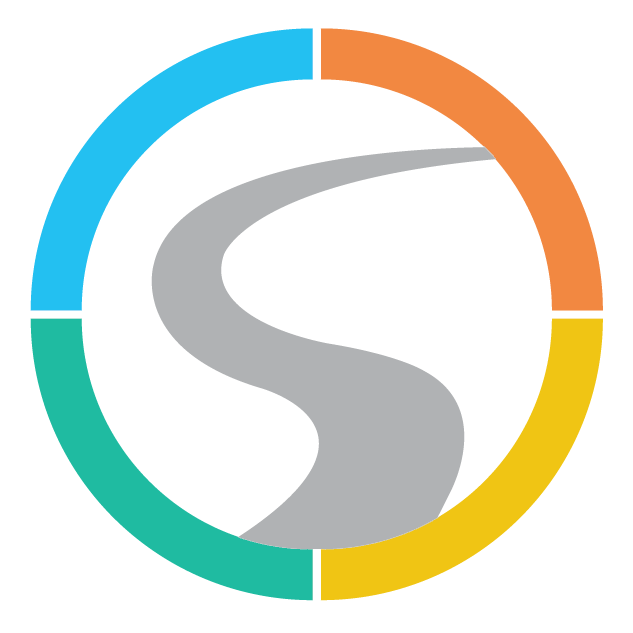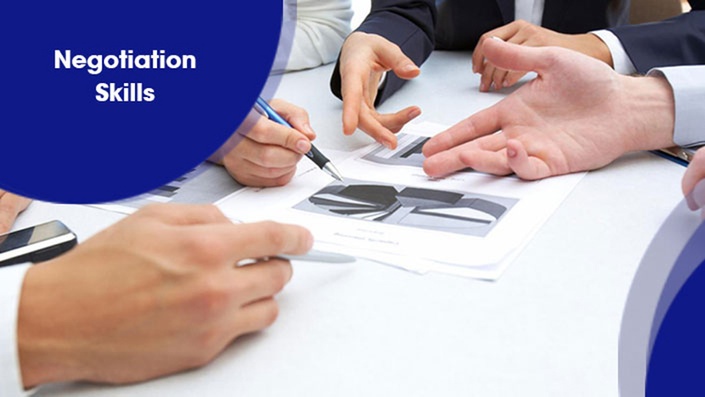 Negotiation Skills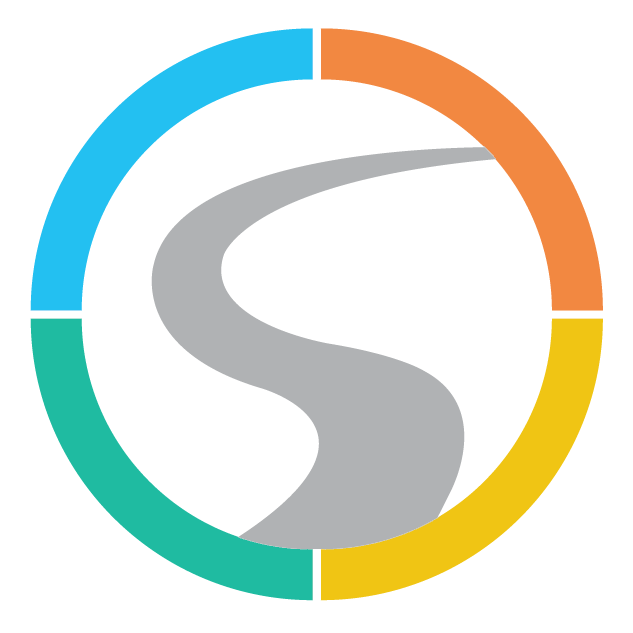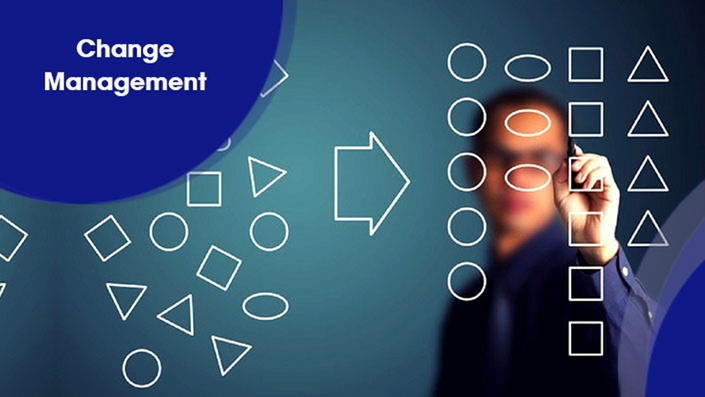 Change Management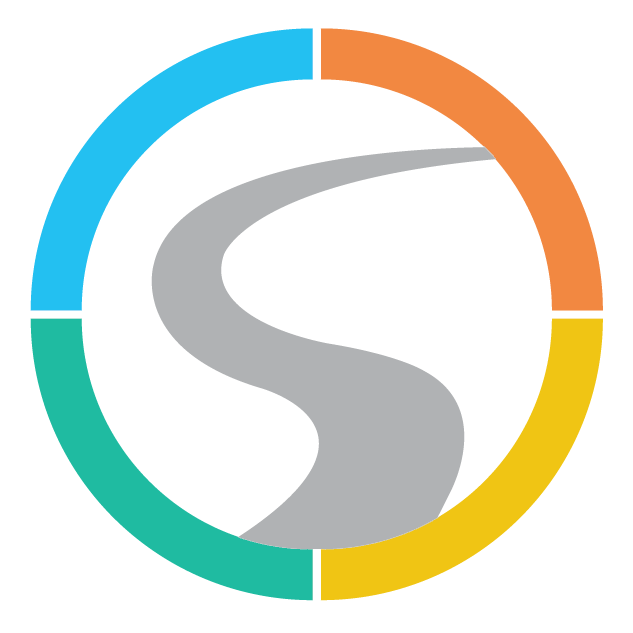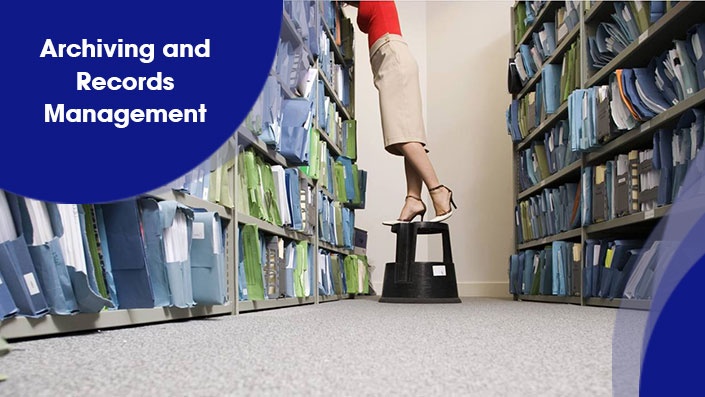 Archiving and Records Management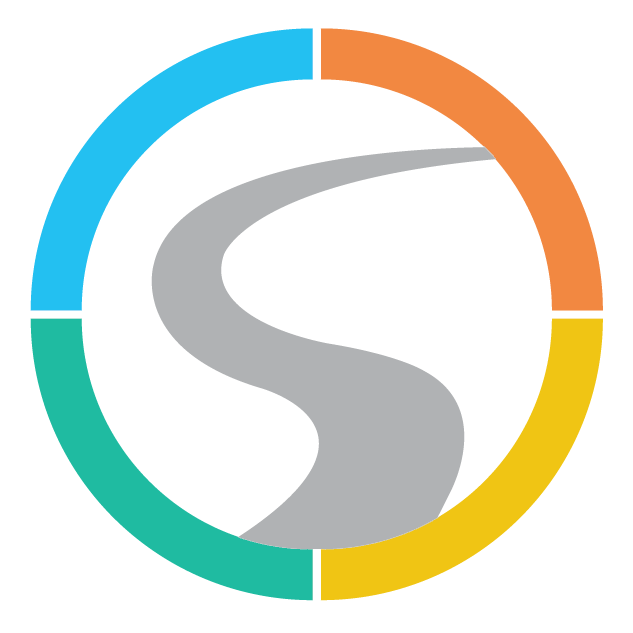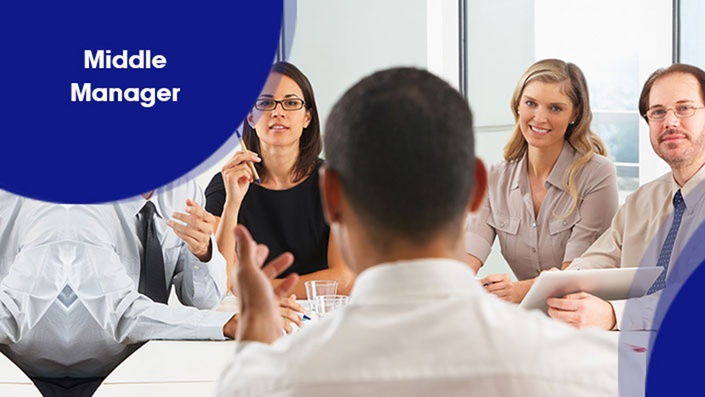 Middle Manager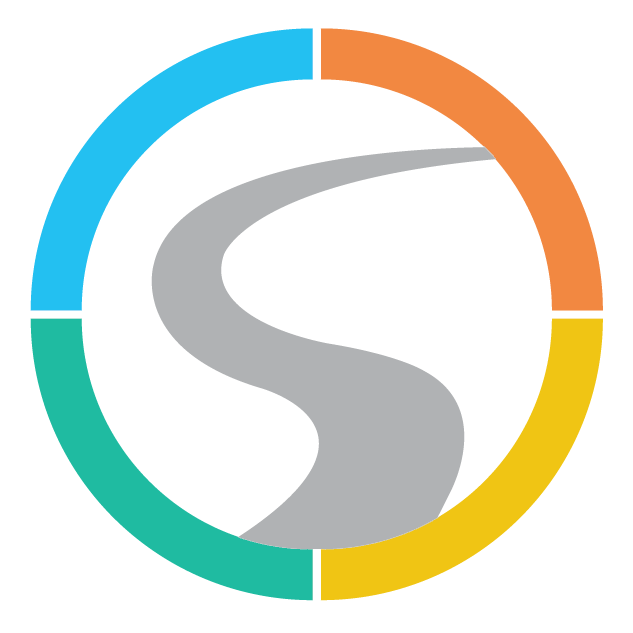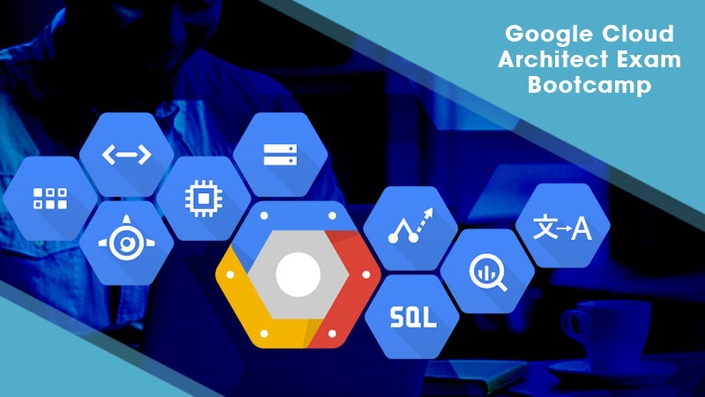 Google Cloud Architect Exam Bootcamp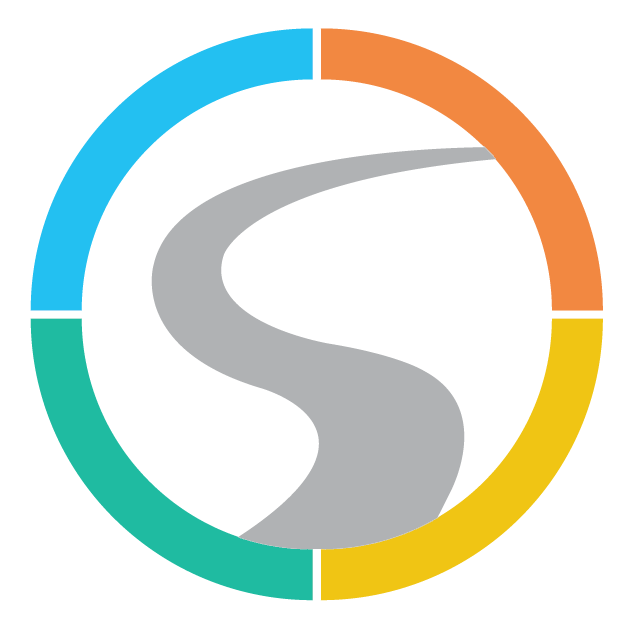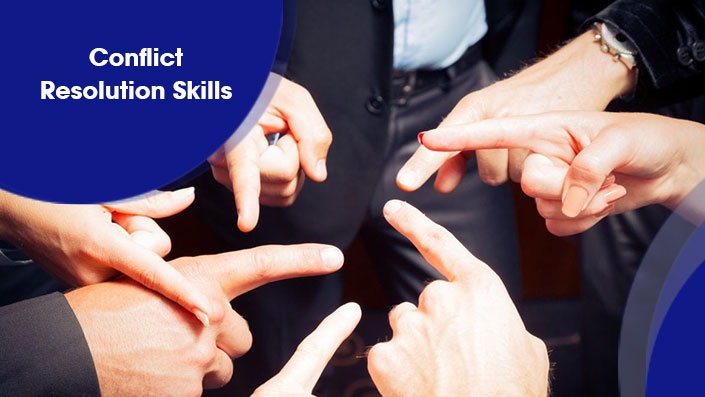 Conflict Resolution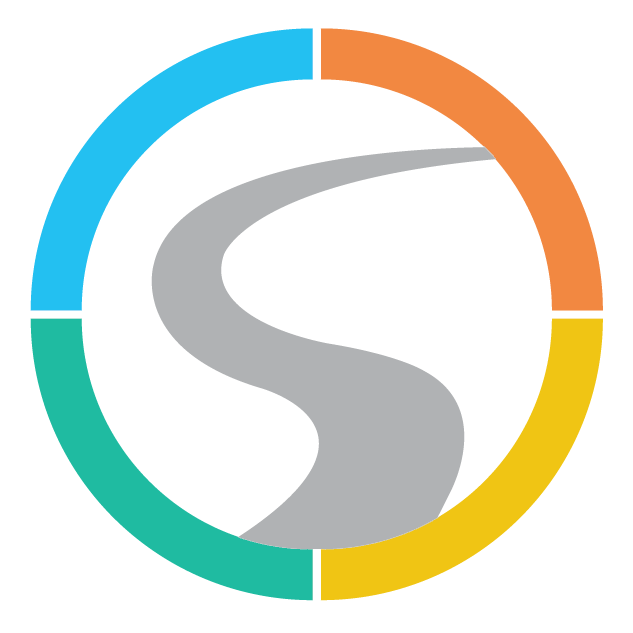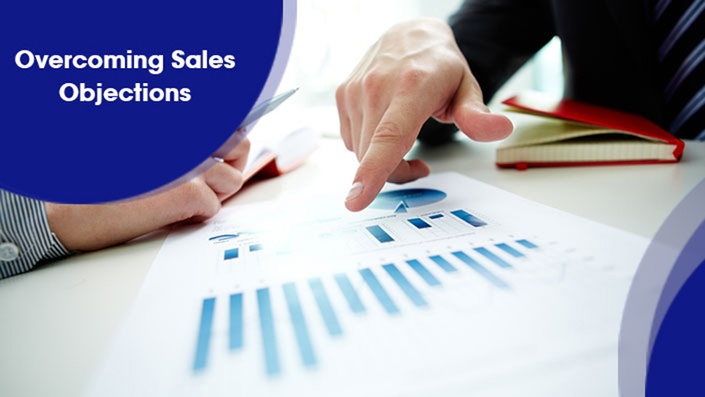 Overcoming Sales Objections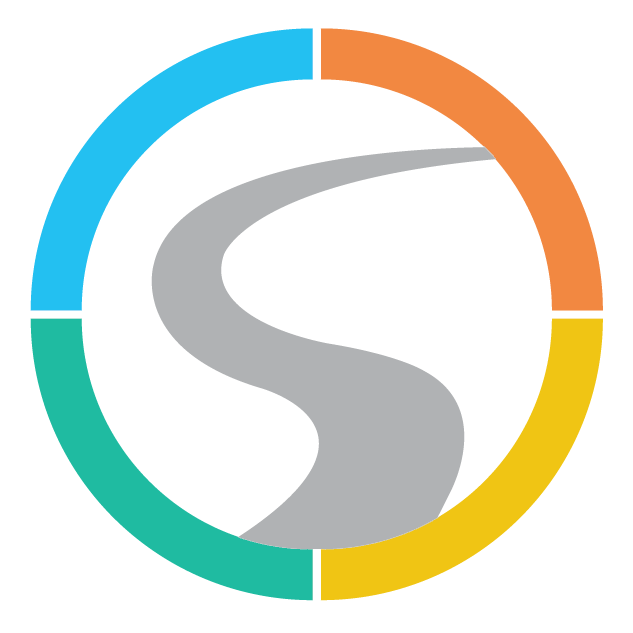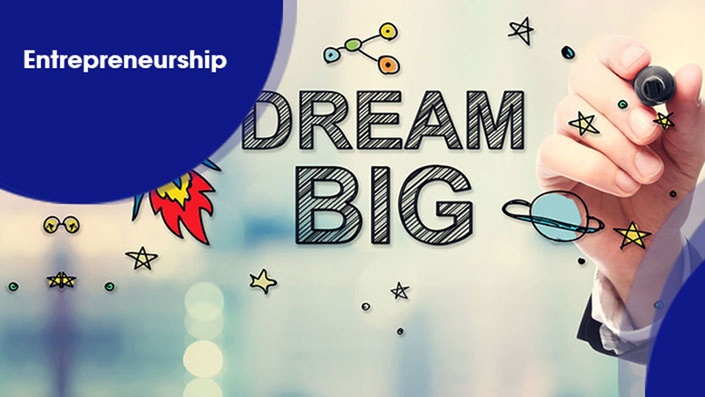 Entrepreneurship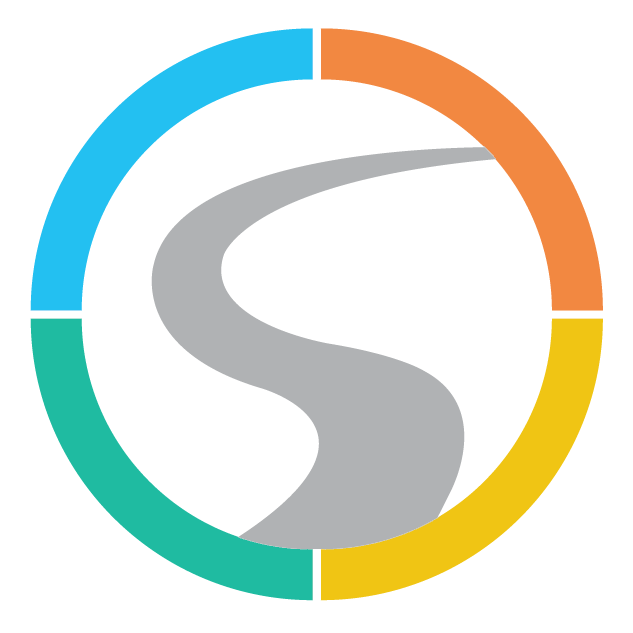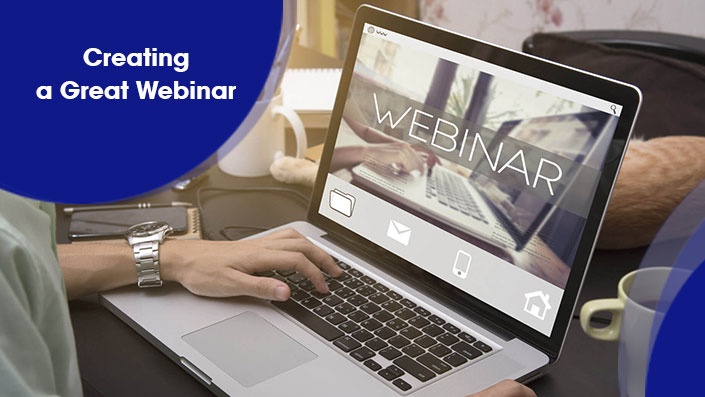 Creating a Great Webinar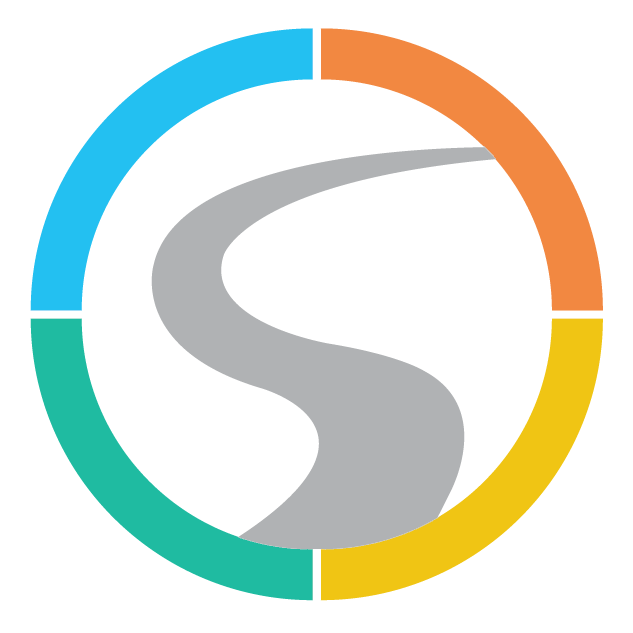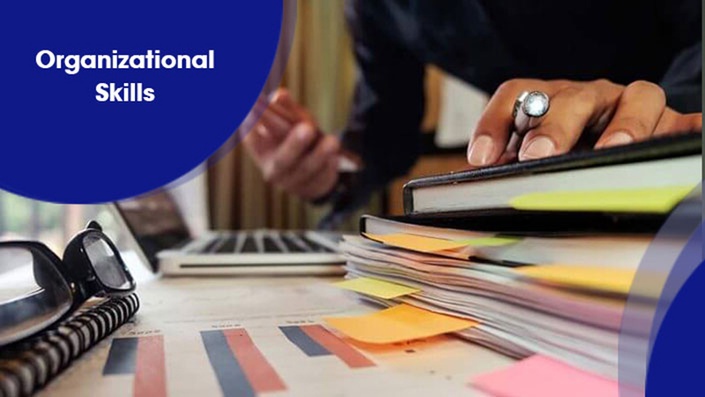 Organizational Skills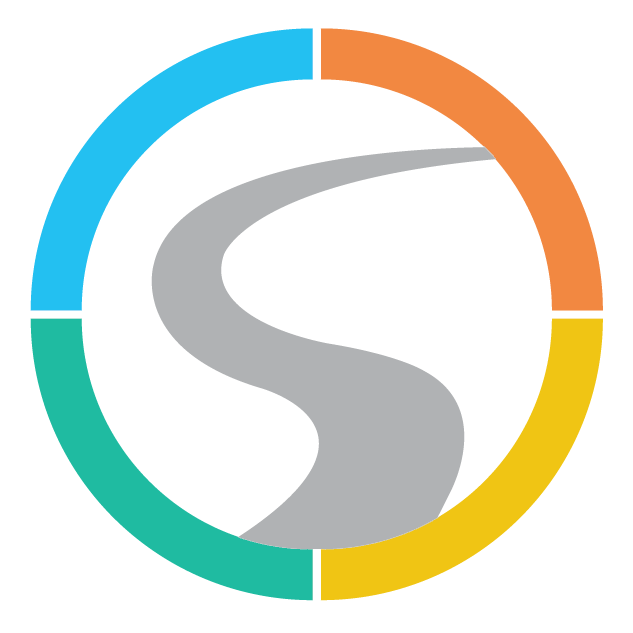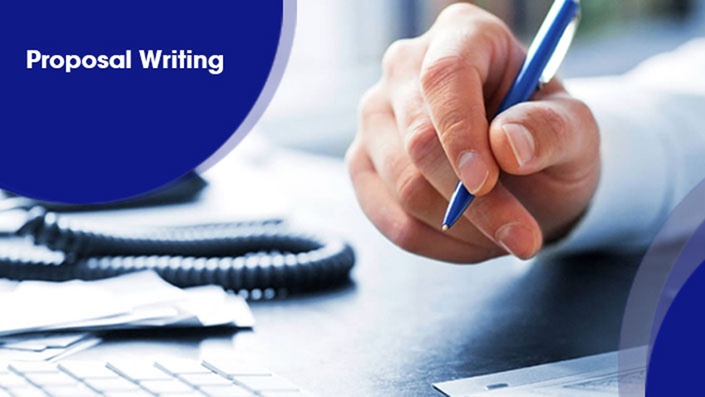 Proposal Writing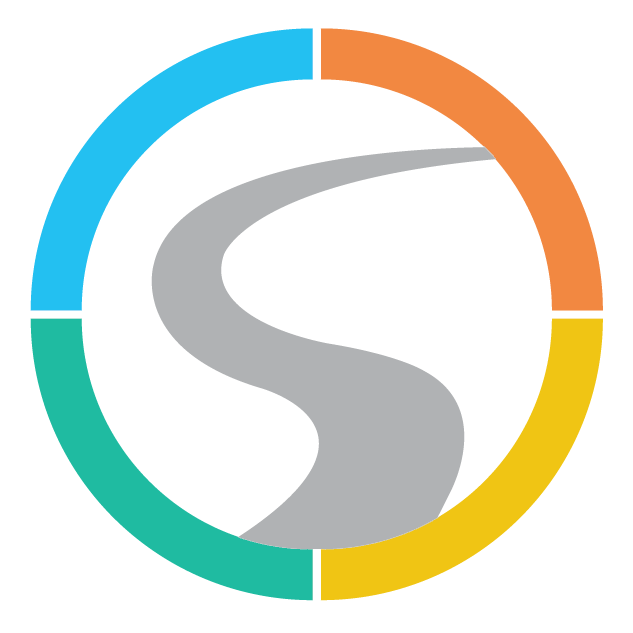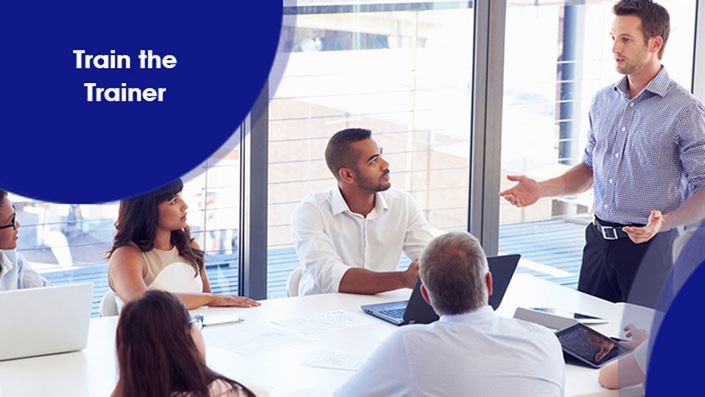 Train the Trainer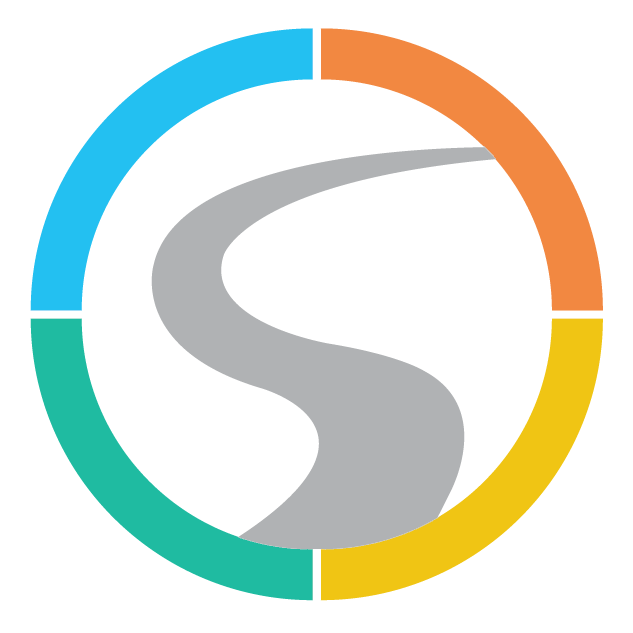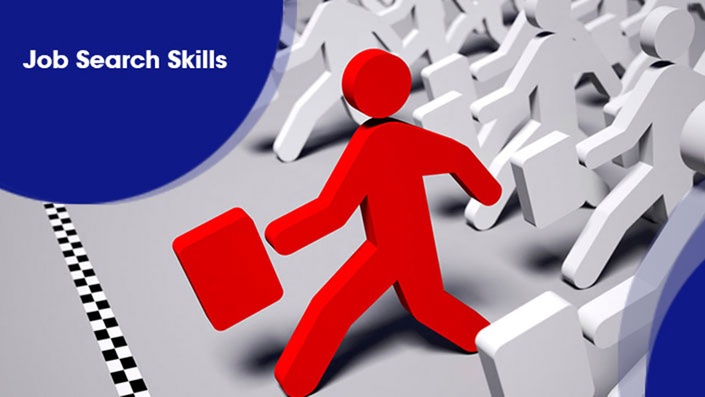 Job Search Skills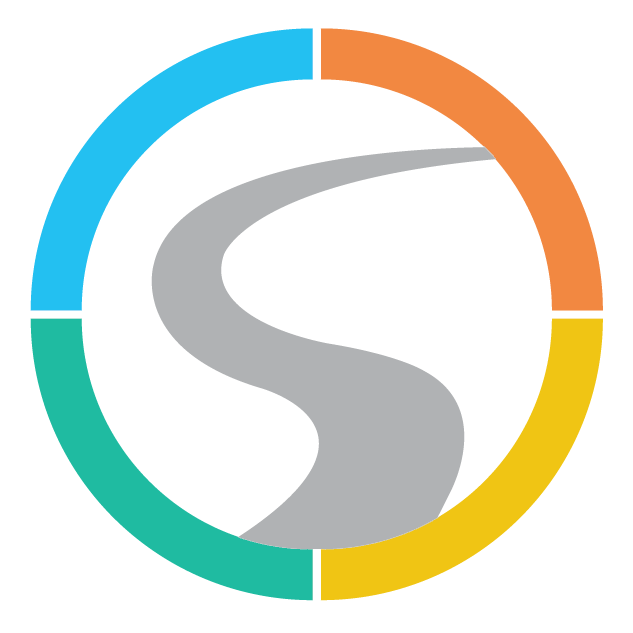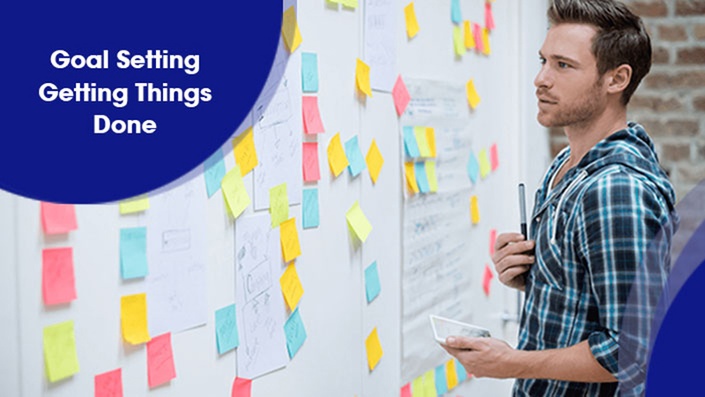 Goal Setting and Getting Things Done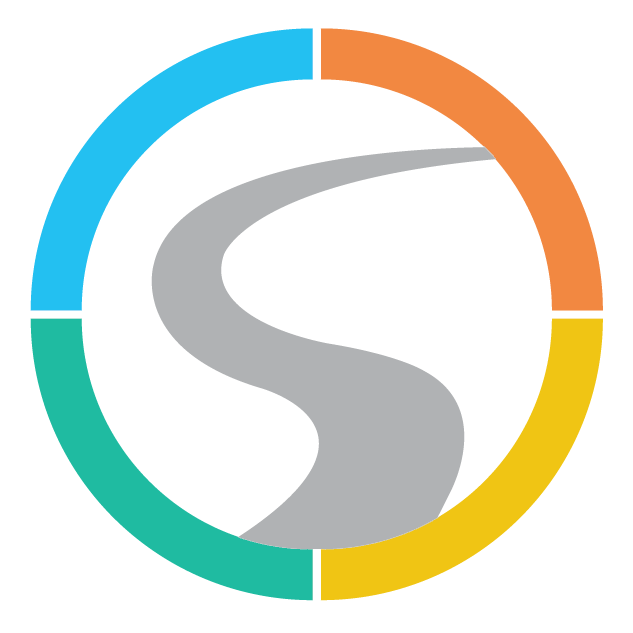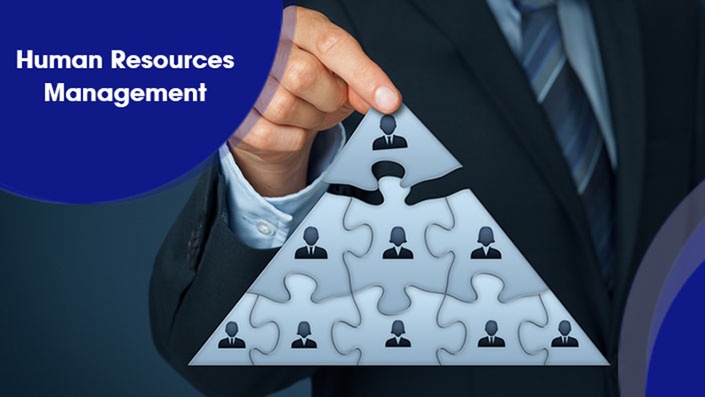 Human Resources Management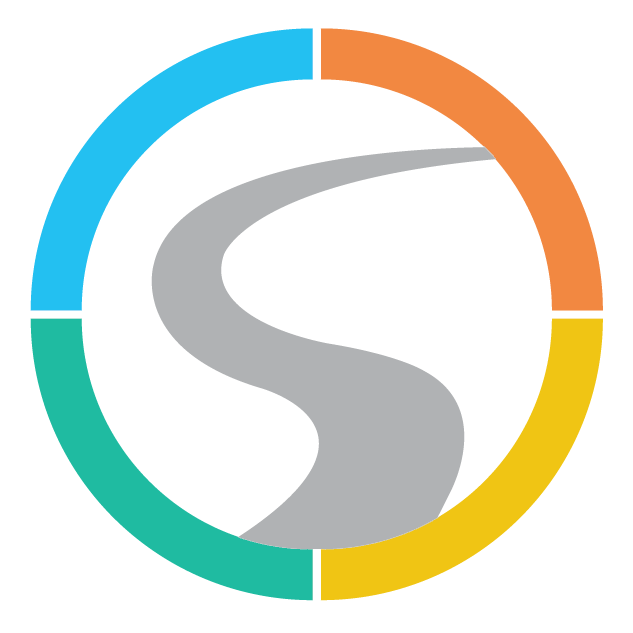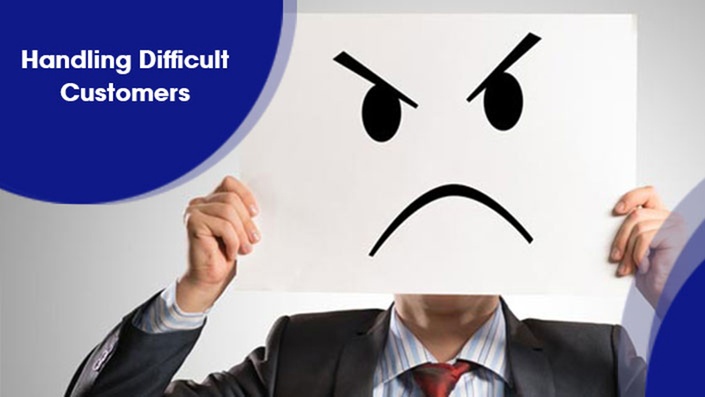 Handling Difficult Customers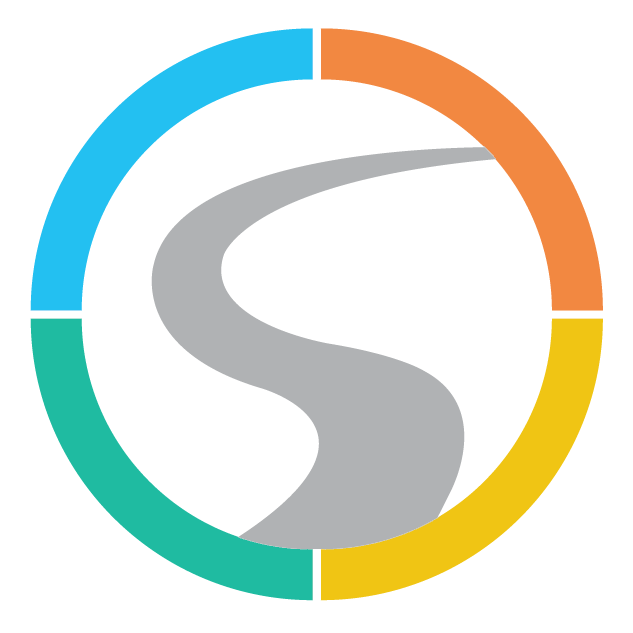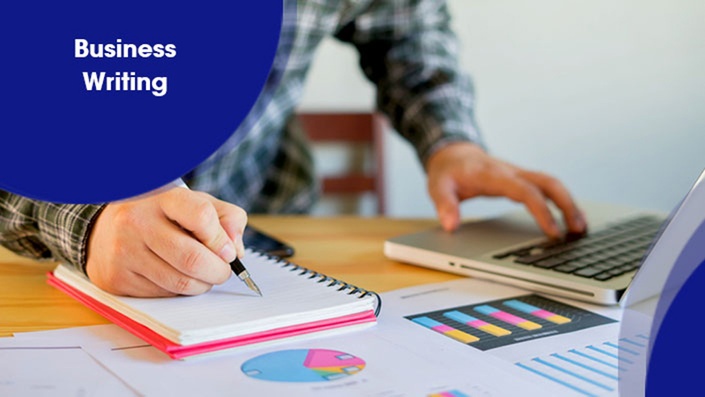 Business Writing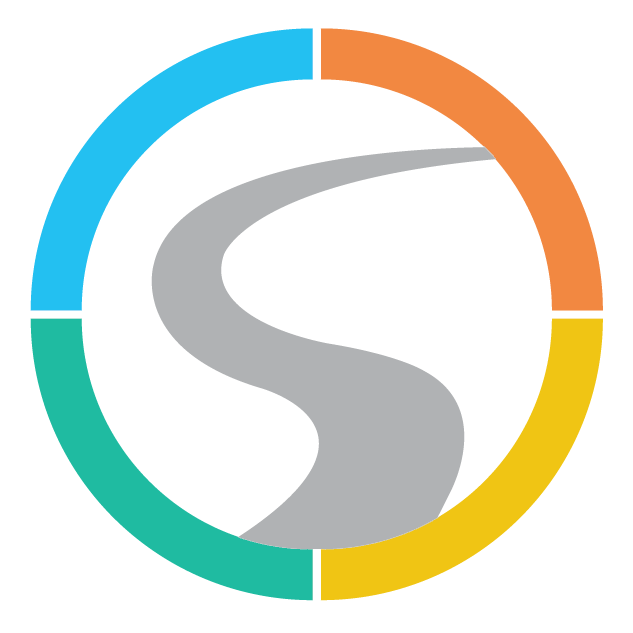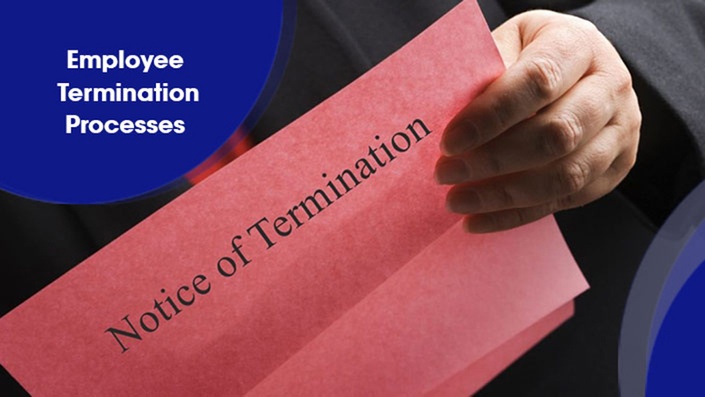 Employee Termination Processes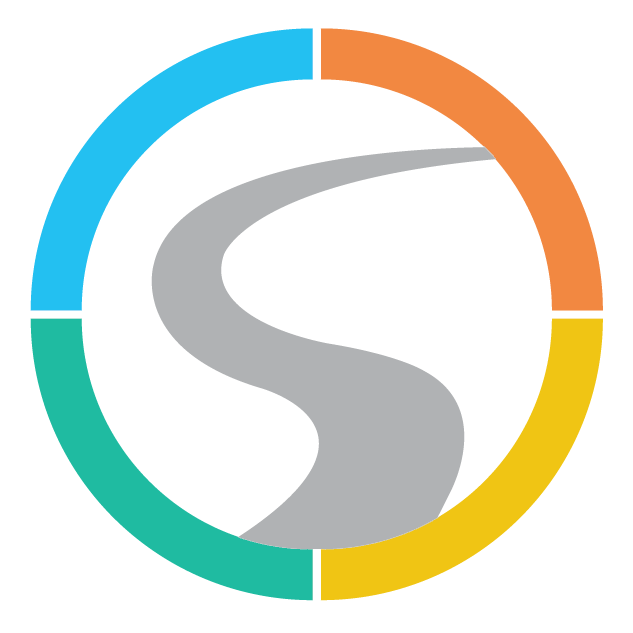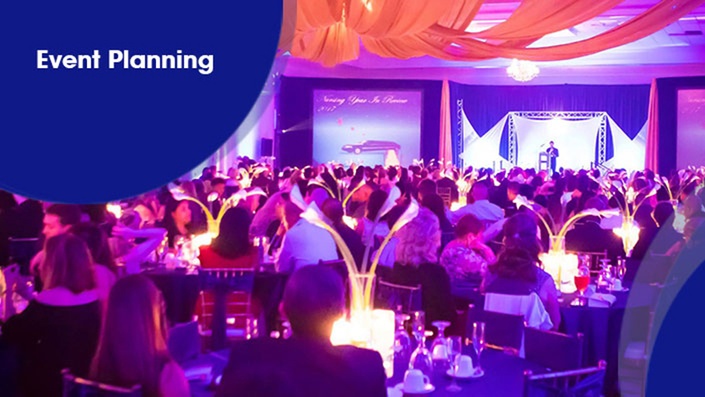 Event Planning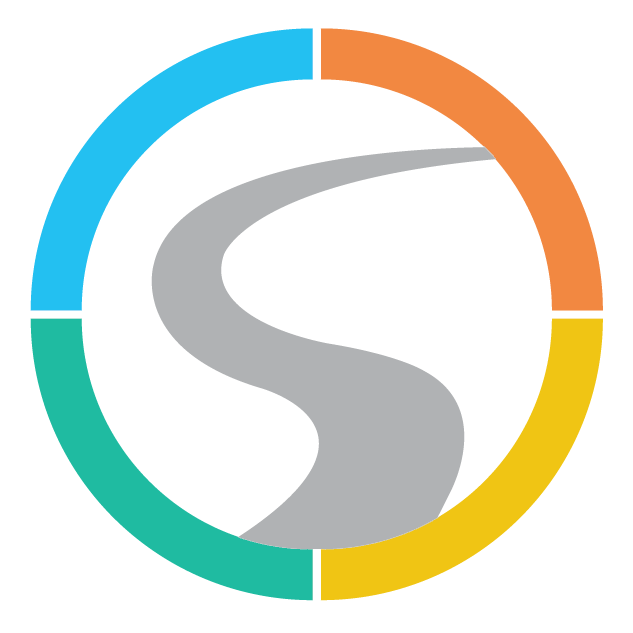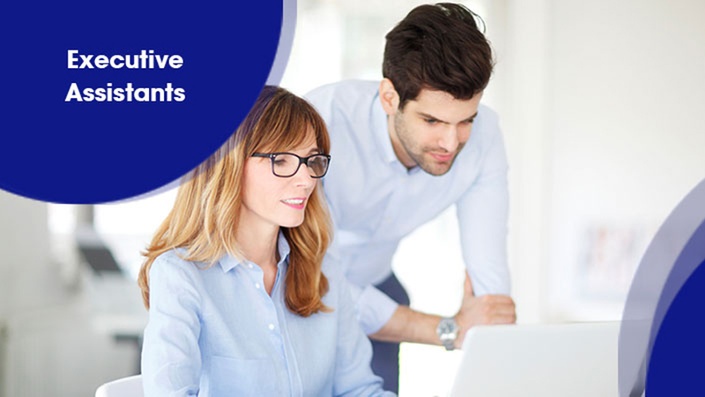 Executive Assistants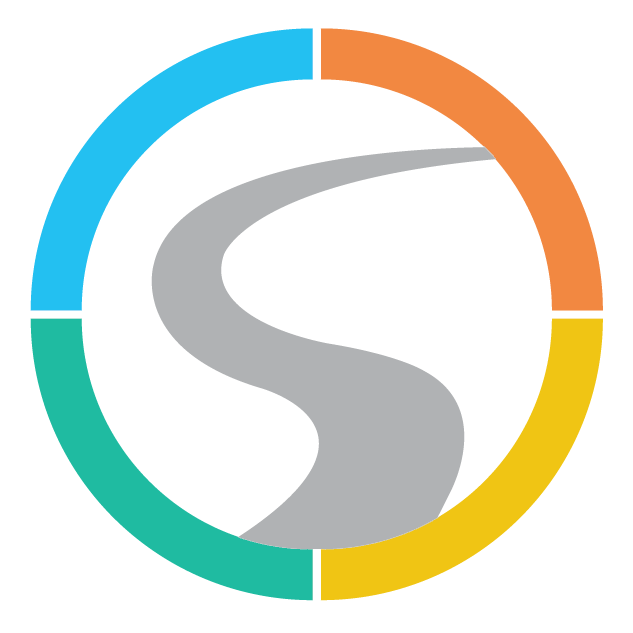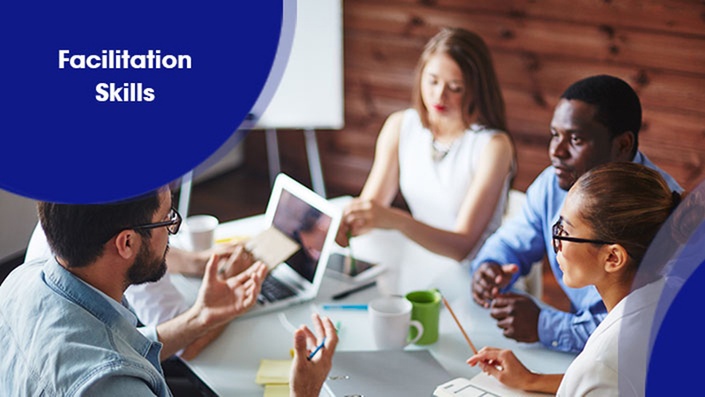 Facilitation Skills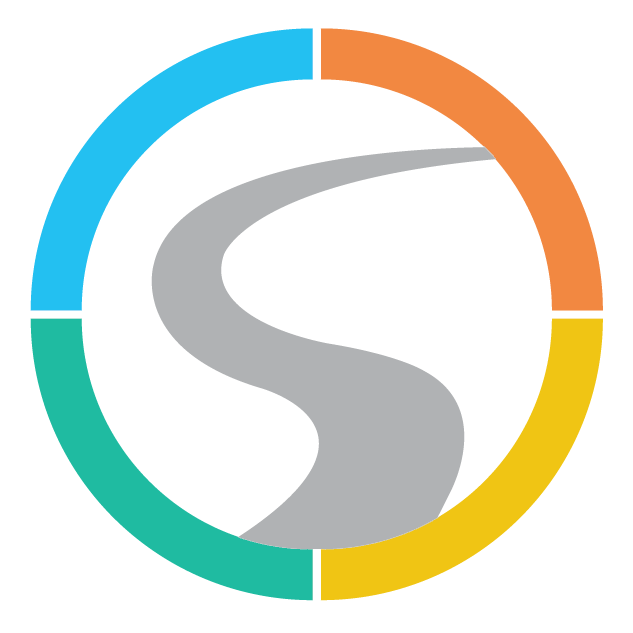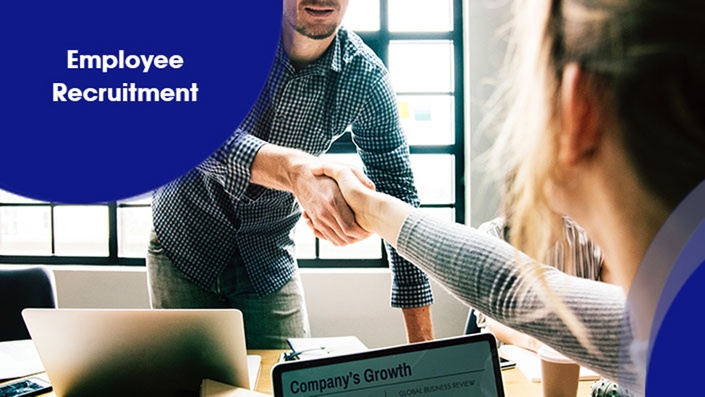 Employee Recruitment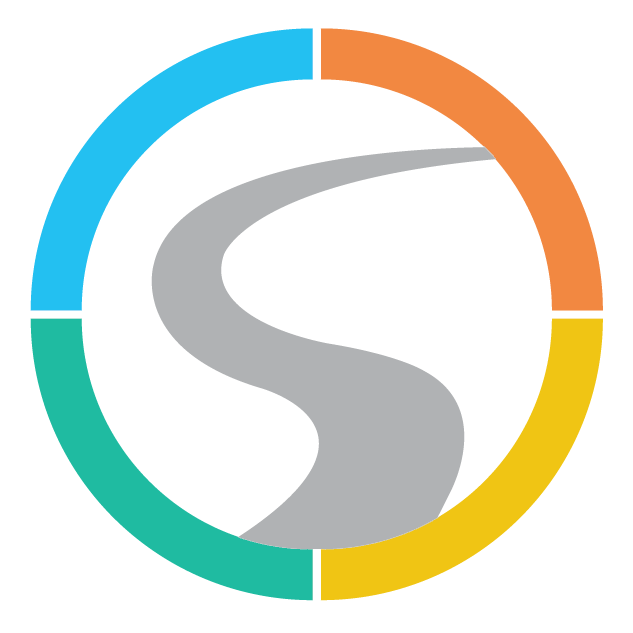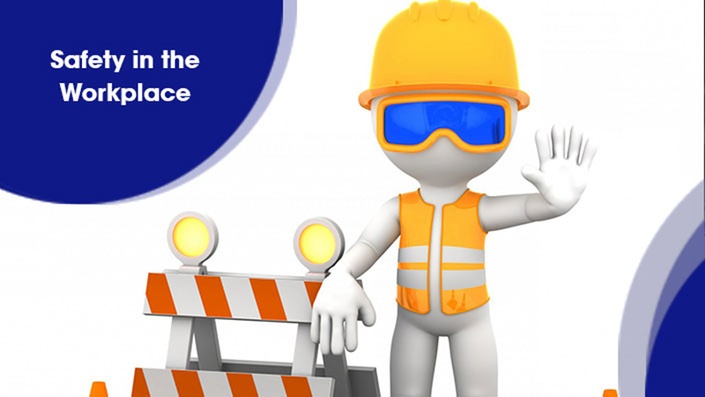 Safety in the Workplace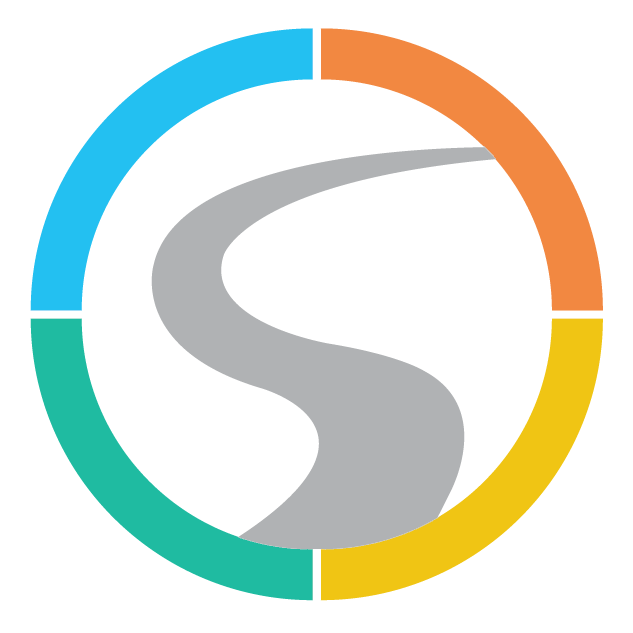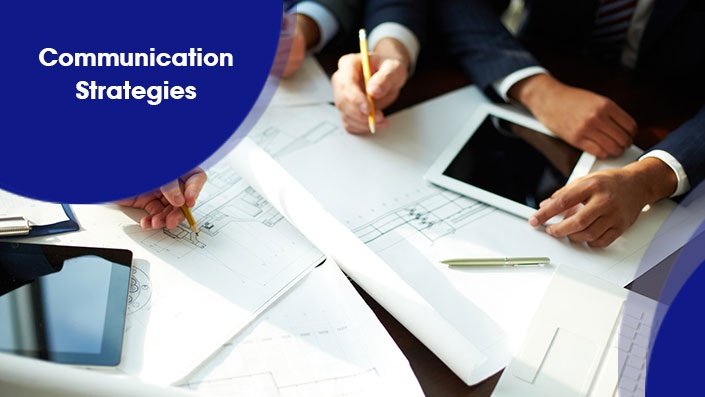 Communication Strategies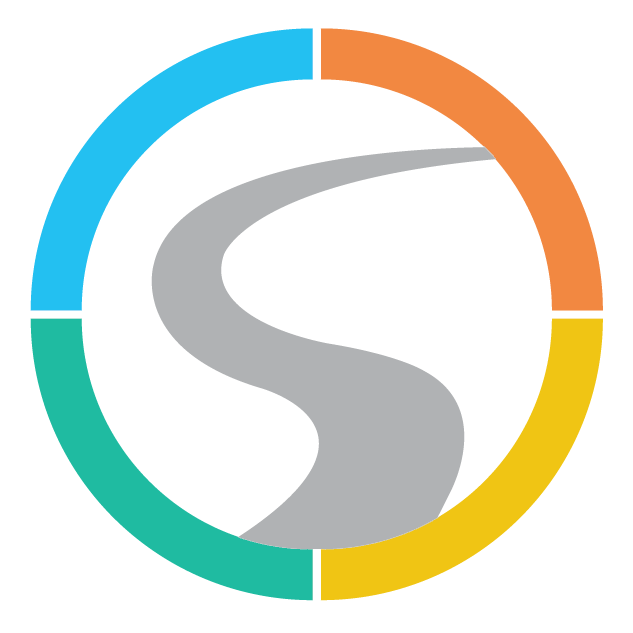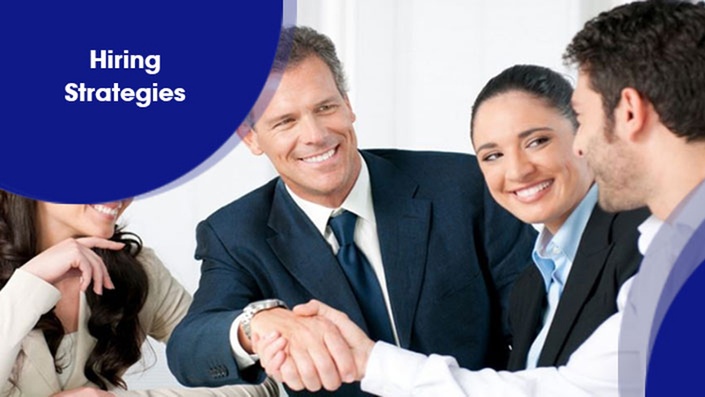 Hiring Strategies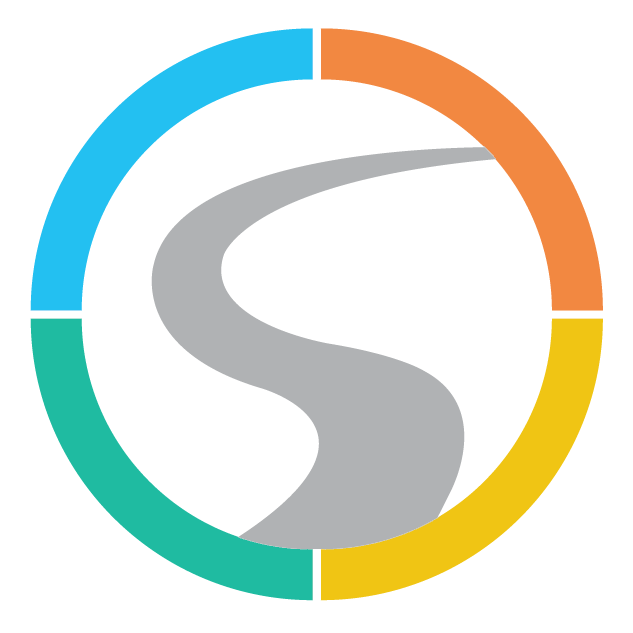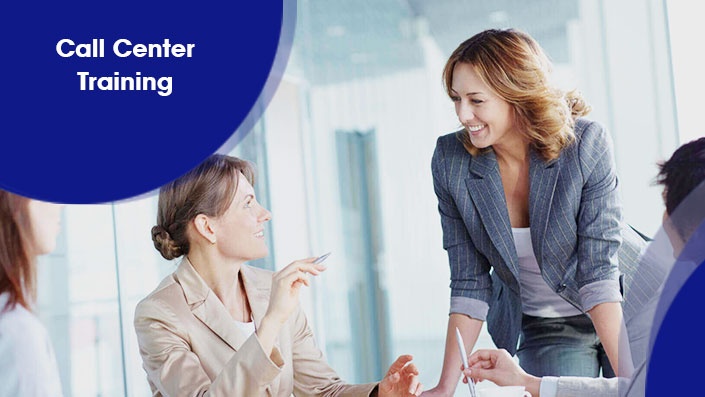 Call Center Training Essentials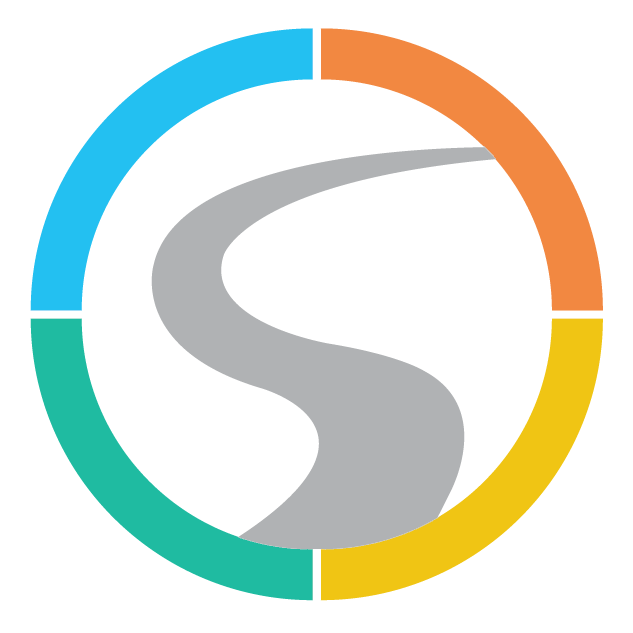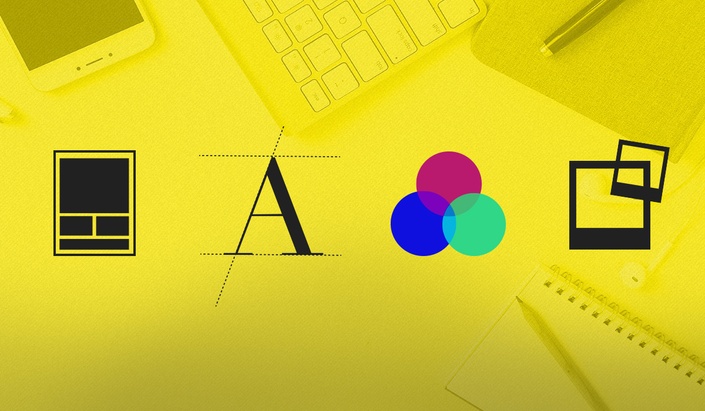 The Complete Graphic Design Theory for Beginners Course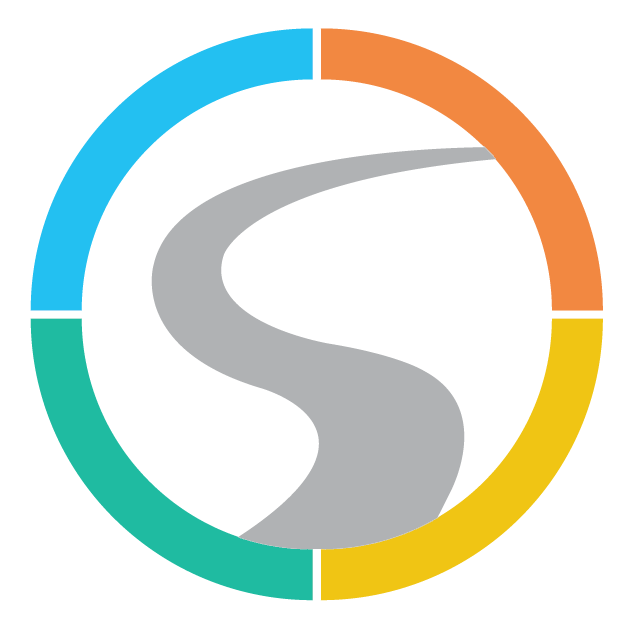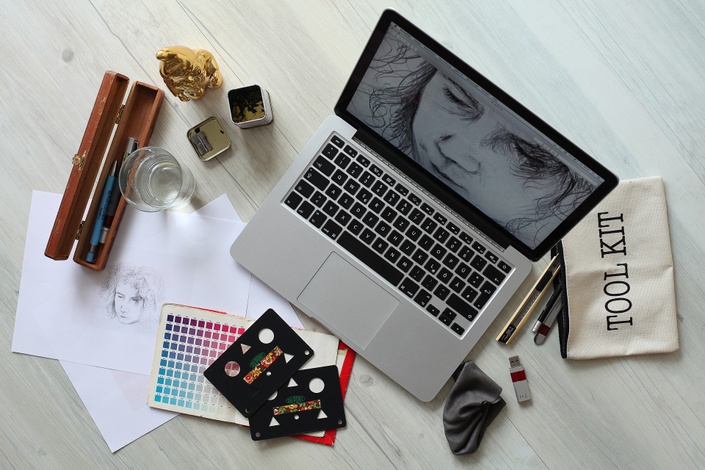 Graphic Design Masterclass: The Next Level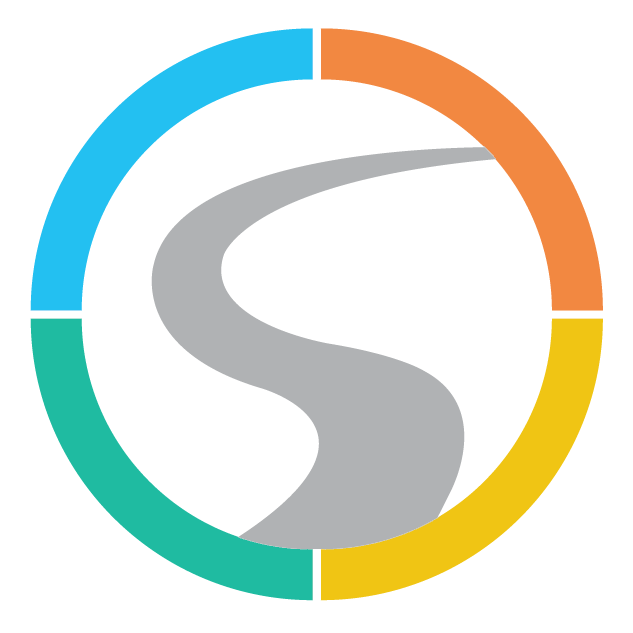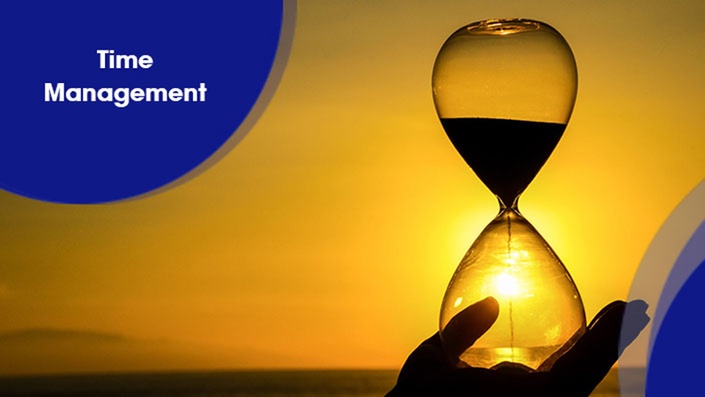 Time Management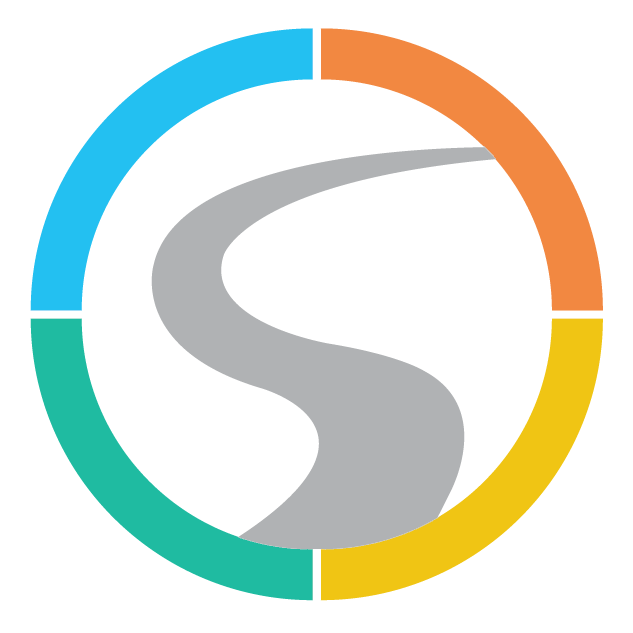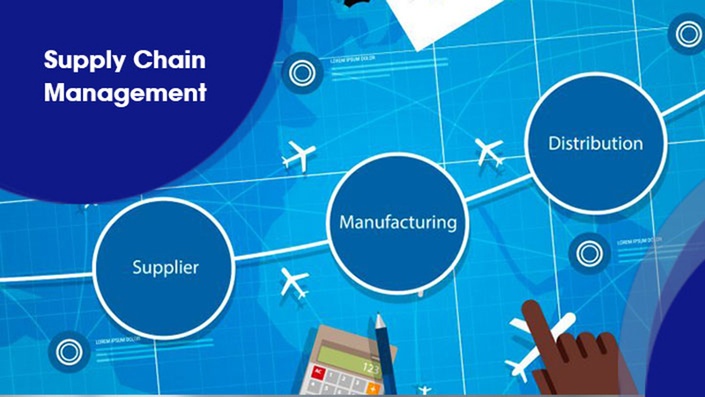 Supply Chain Management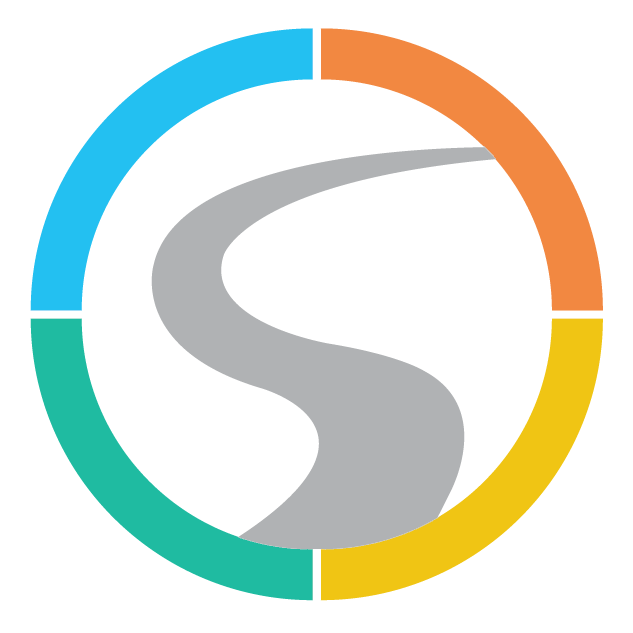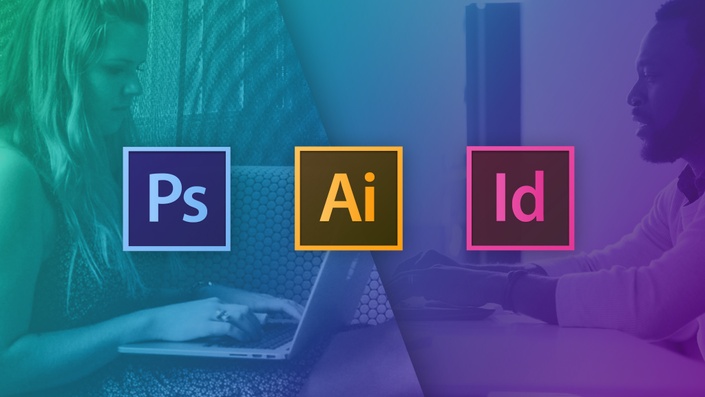 Graphic Design Masterclass:Learn GREAT Design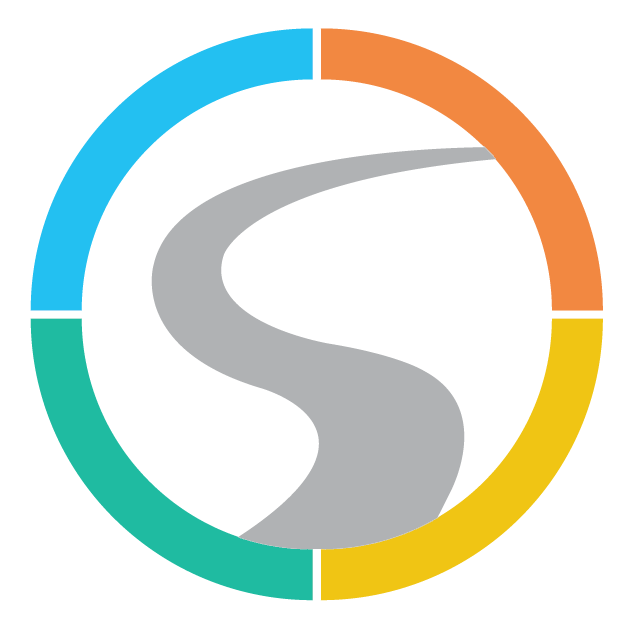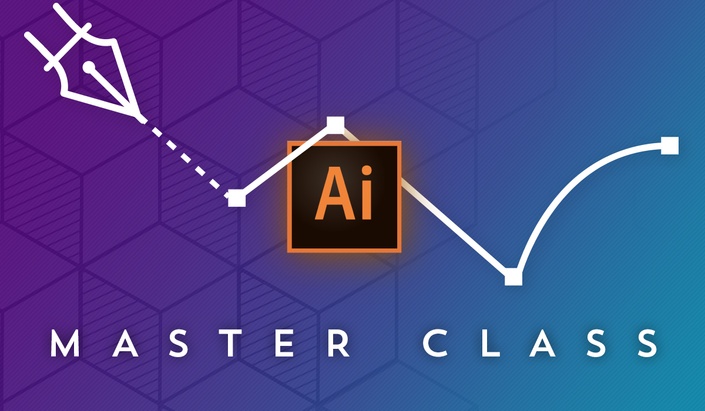 Adobe Illustrator Masterclass: Learn from an Expert Designer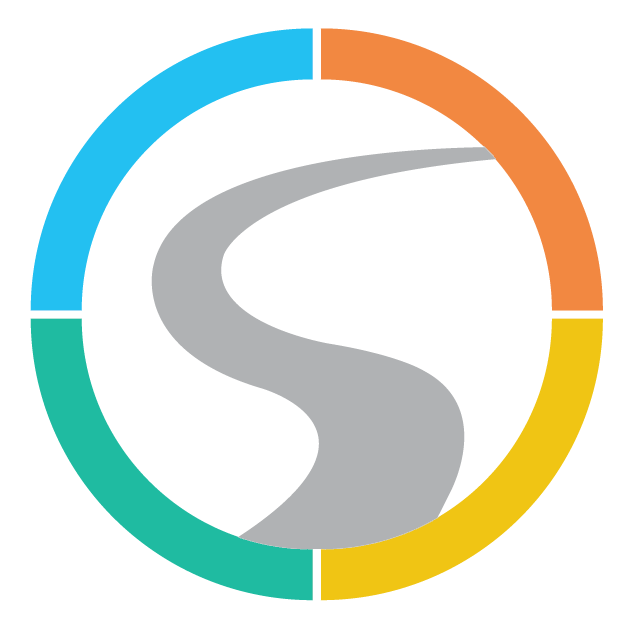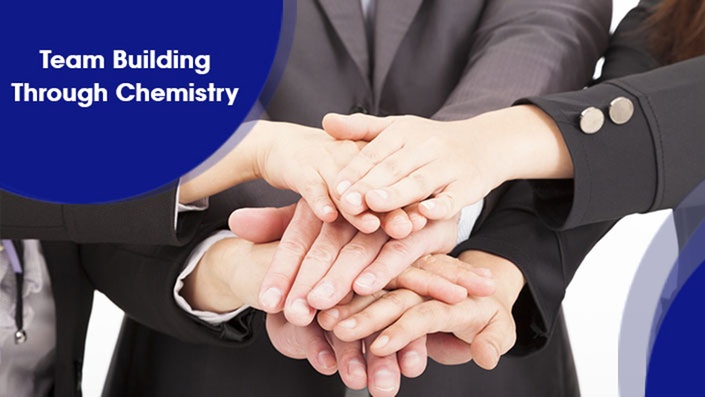 Team Building Through Chemistry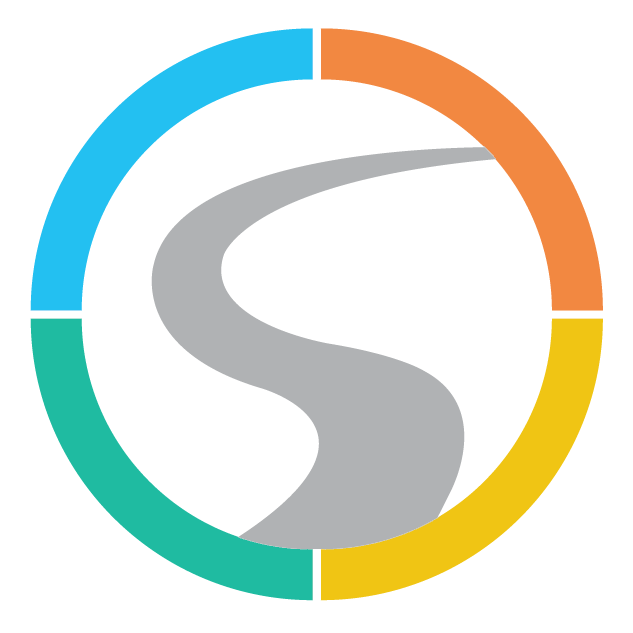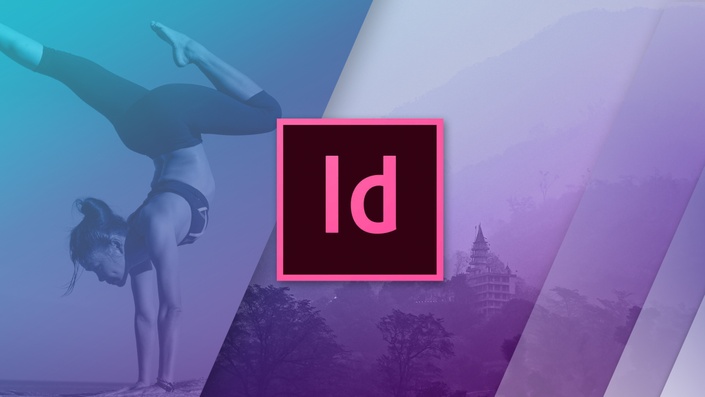 Learn InDesign by Creating a Flip Book and a Magazine!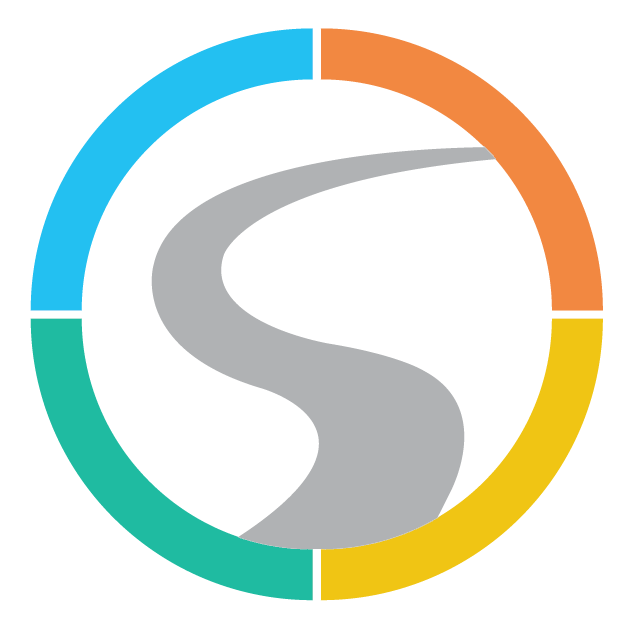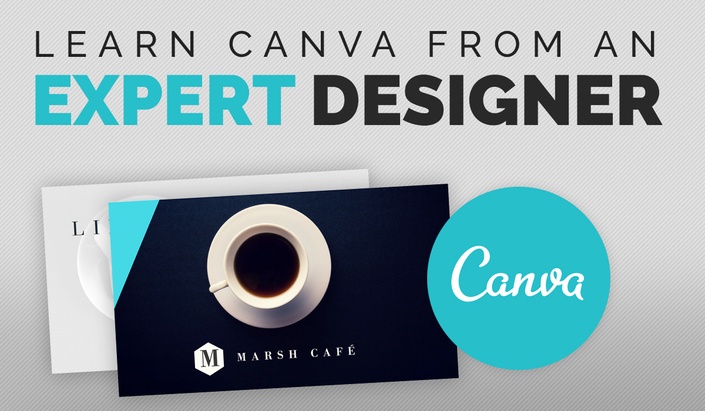 Learn Canva from an Expert Designer: Let's Create a Brand!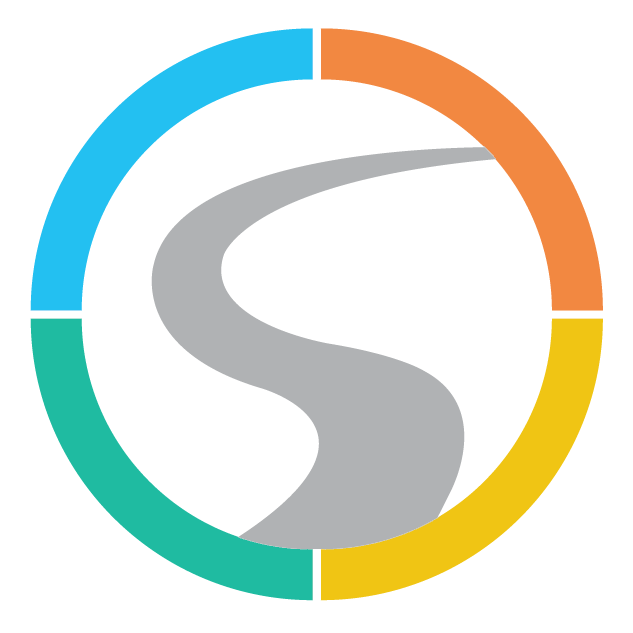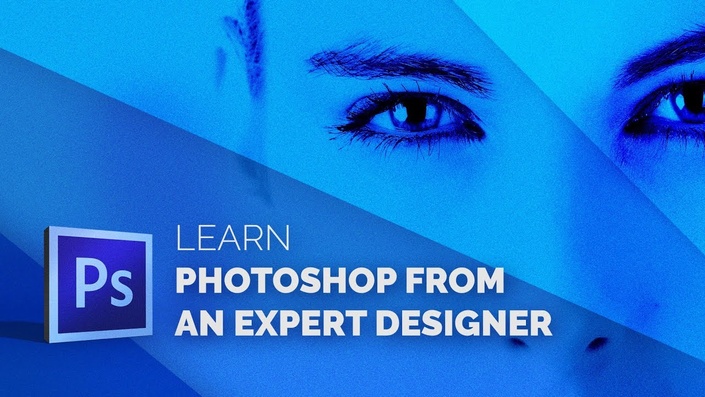 Learn Photoshop from an Expert Designer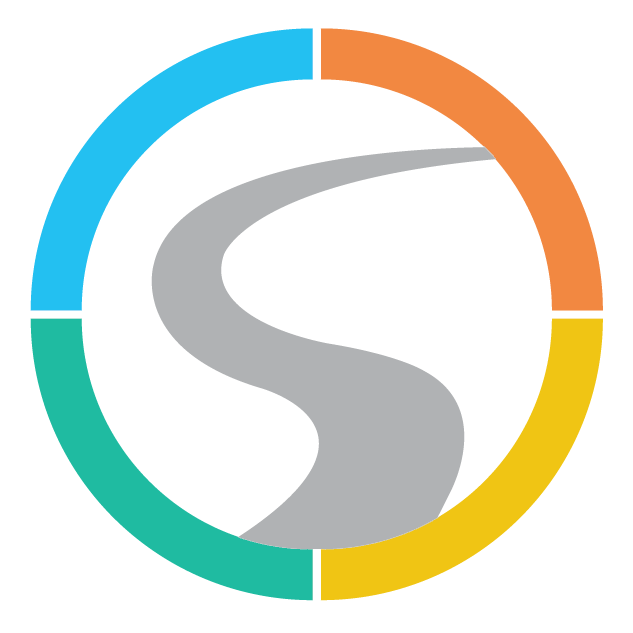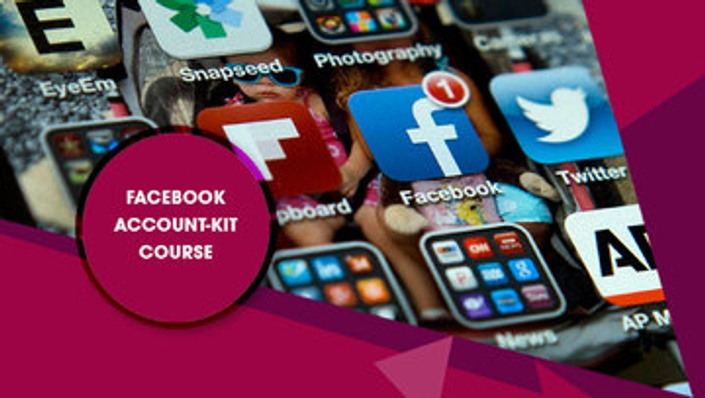 FaceBook Account-Kit Course
Using Facebook Account Kit, learn how to become a Facebook developer using PHP programming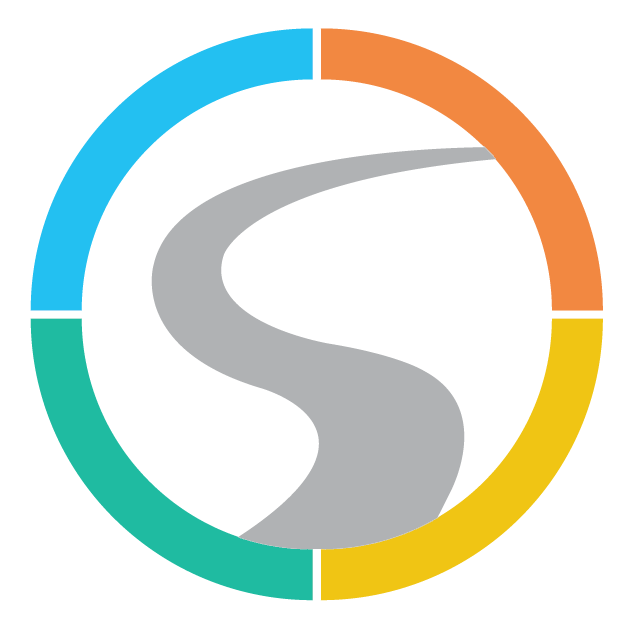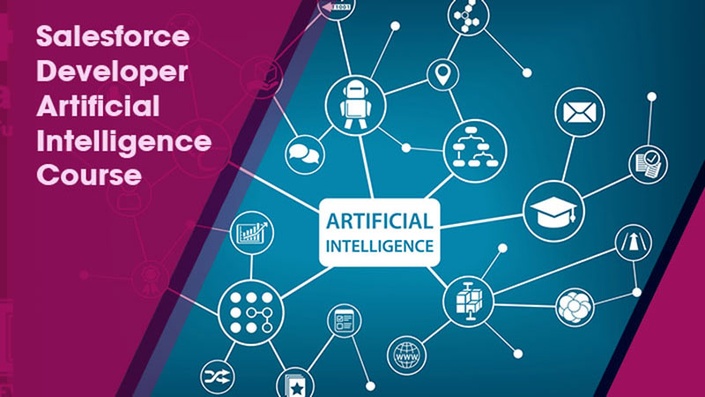 Salesforce Developer Artificial Intelligence Course
Sales Force Developer Artificial Intelligence, Apex Programming, and Analytics Hand-on Training - Learn AI Skills!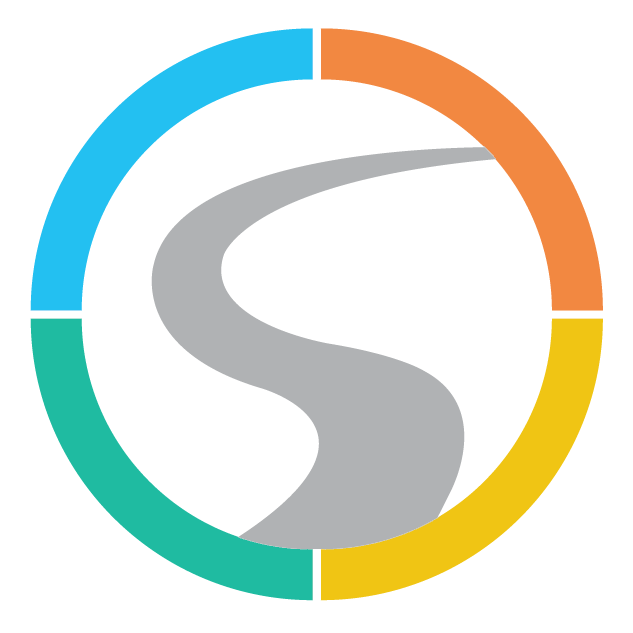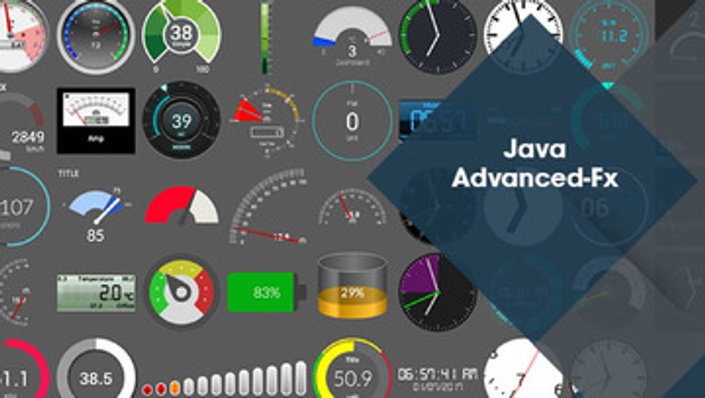 Java Advanced-FX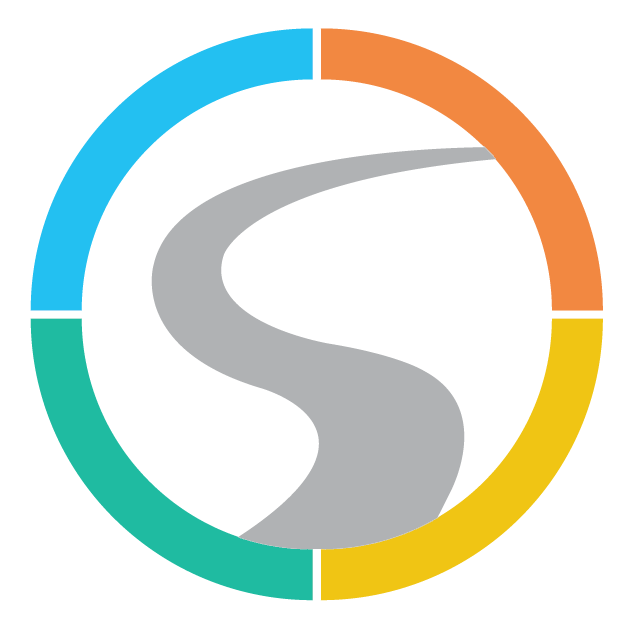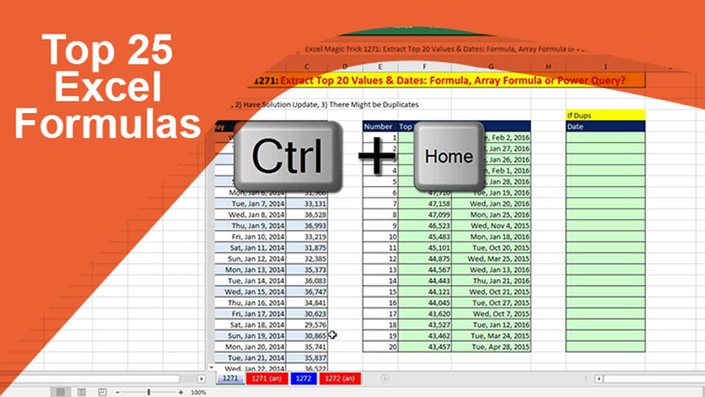 Top 25 Excel Formulas
Learn Excel advanced formulas in this hands-on tutorial. Become an expert and show your skills!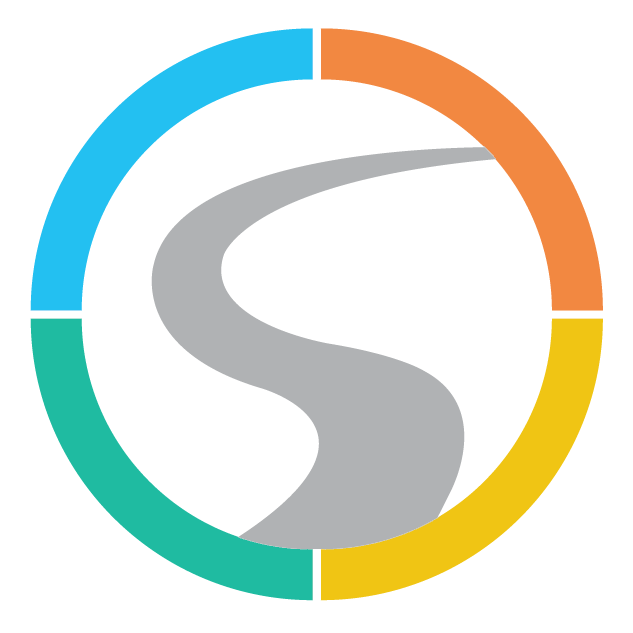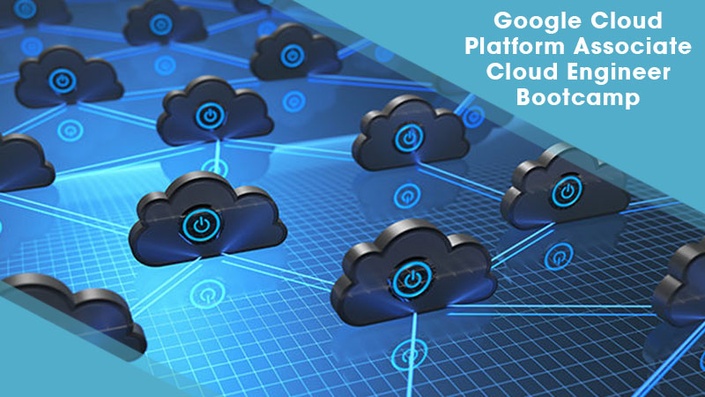 Google Cloud Platform Associate Cloud Engineer Bootcamp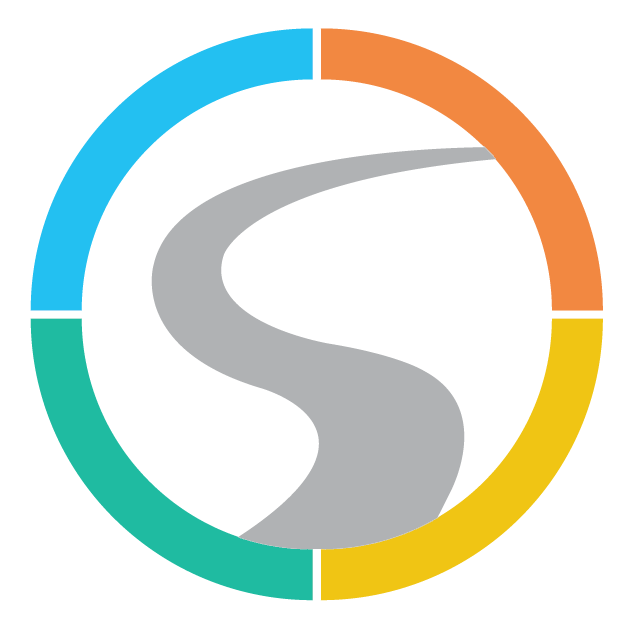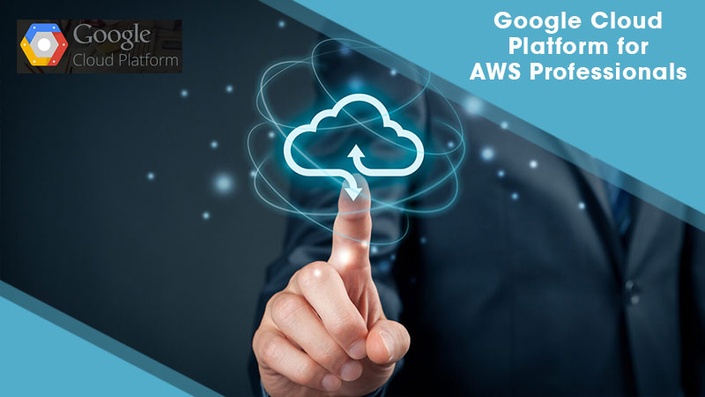 Google Cloud Platform for AWS Professionals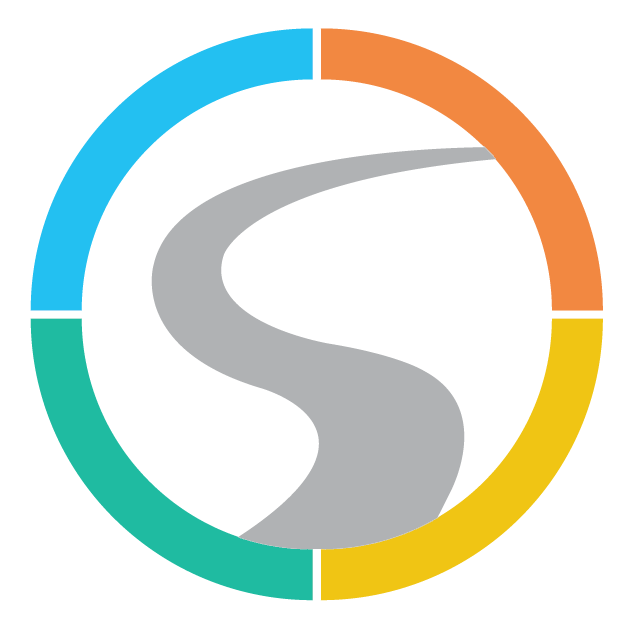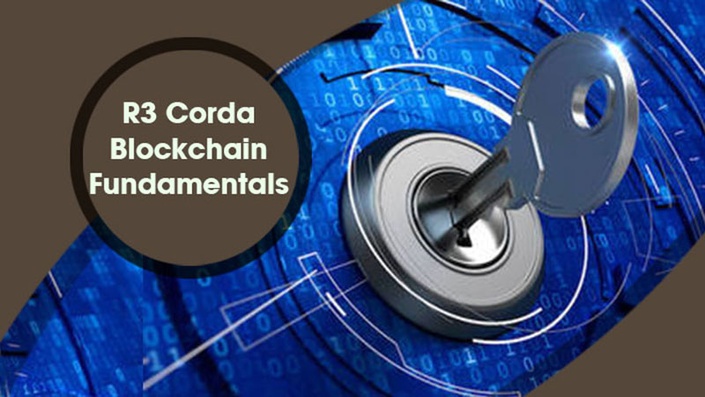 R3 Corda Blockchain Fundamentals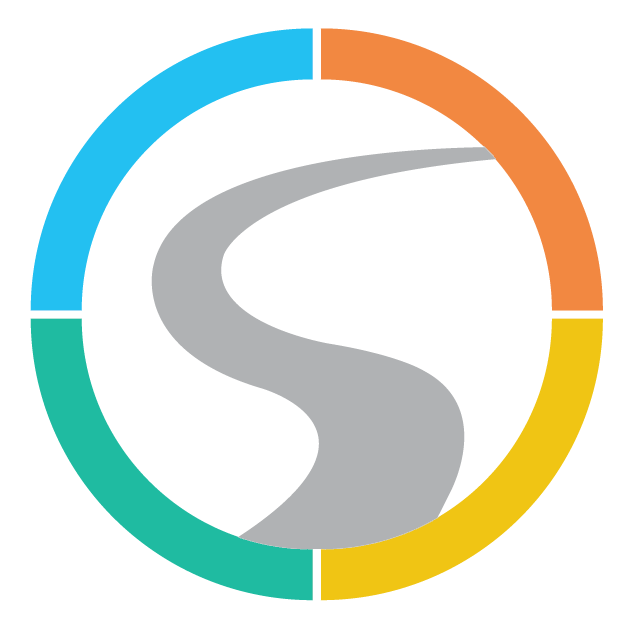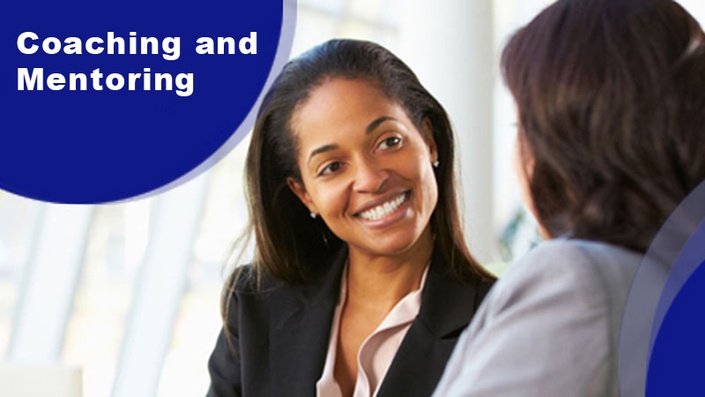 Coaching and Mentoring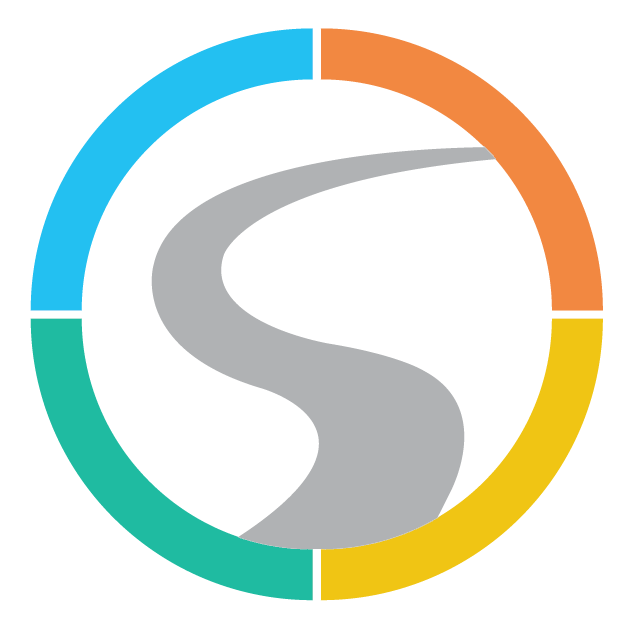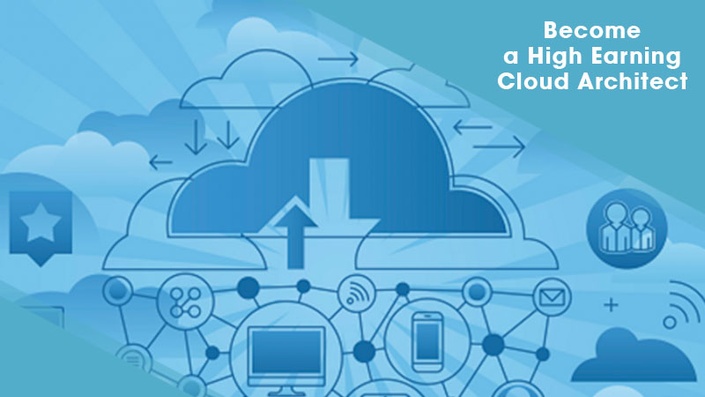 Become a High Earning Cloud Architect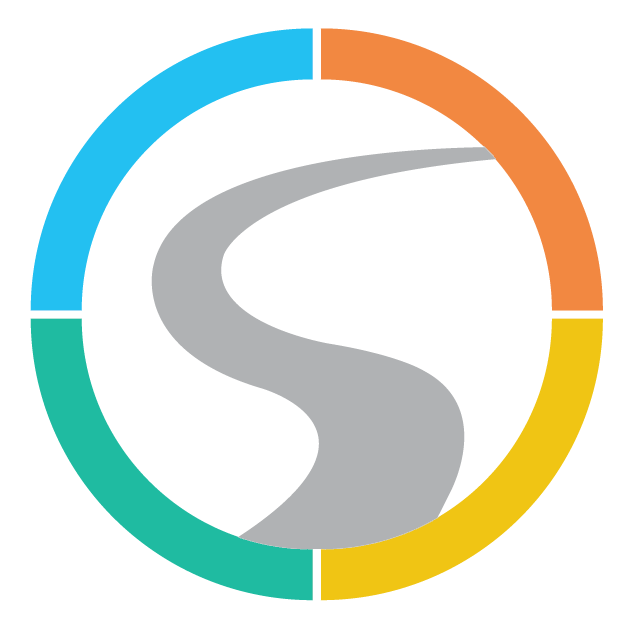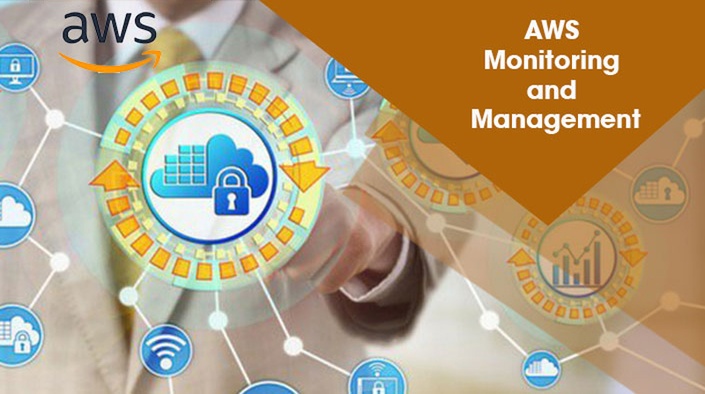 AWS Monitoring and Management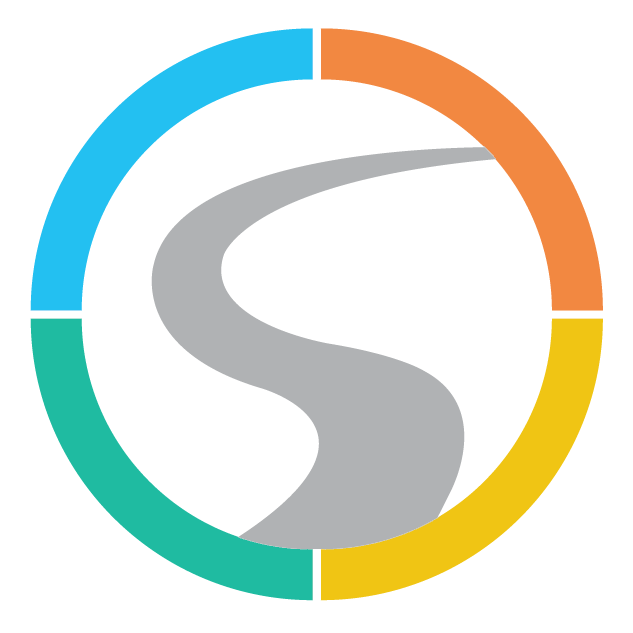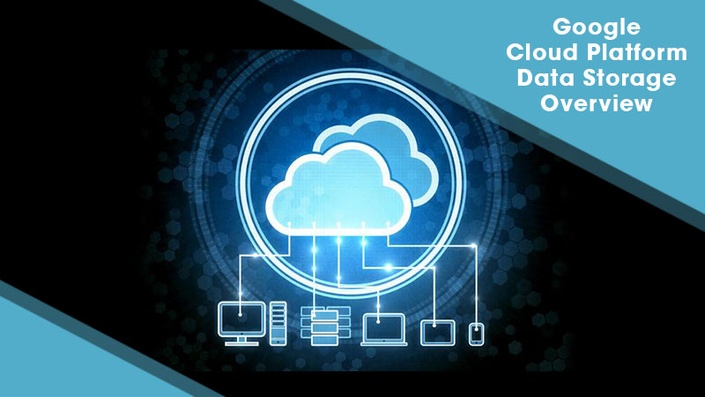 Google Cloud Platform Data Storage Overview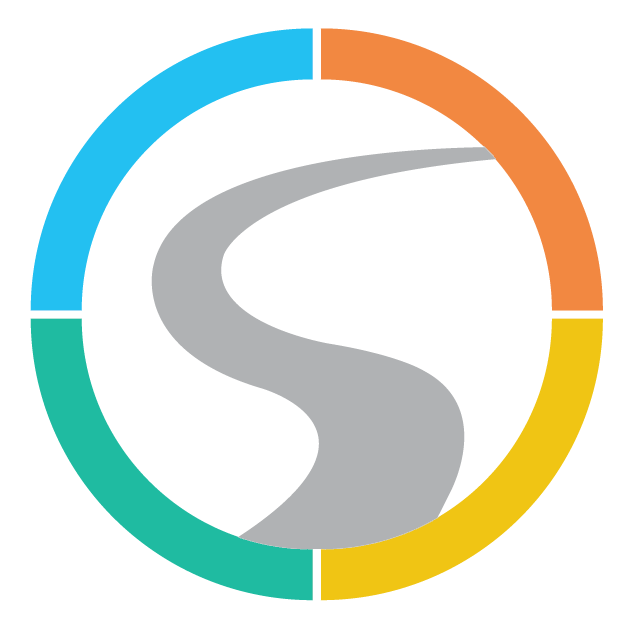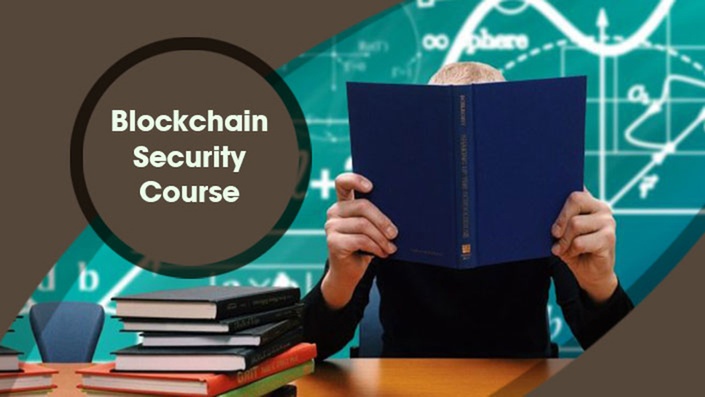 Blockchain Security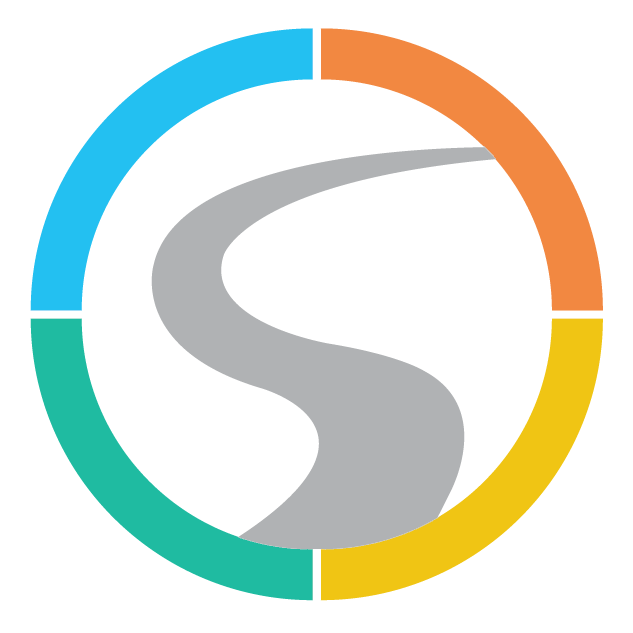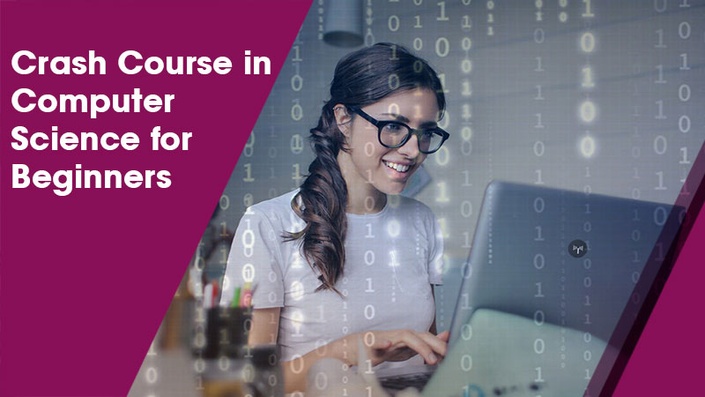 Crash Course in Computer Science for Beginners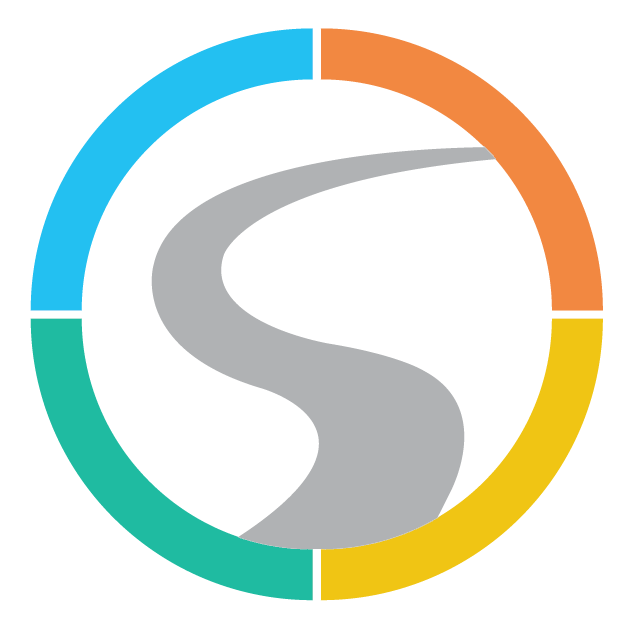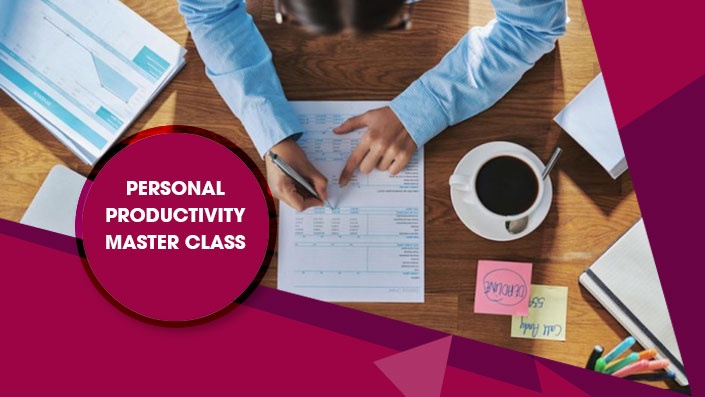 Personal Productivity Master Class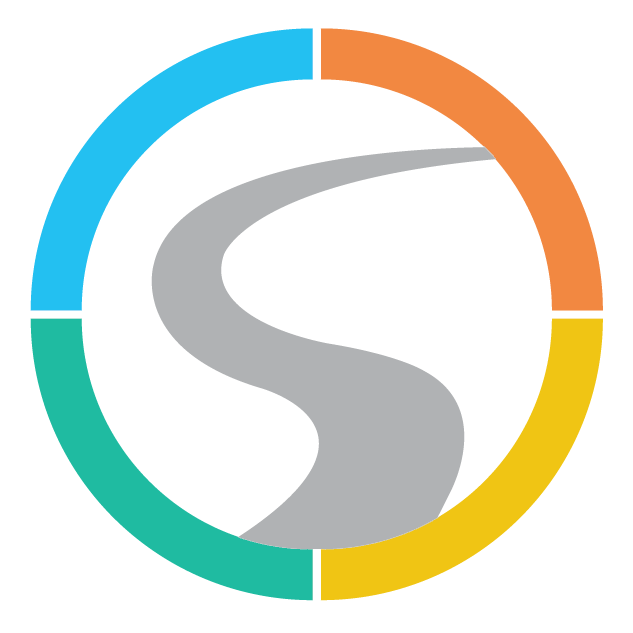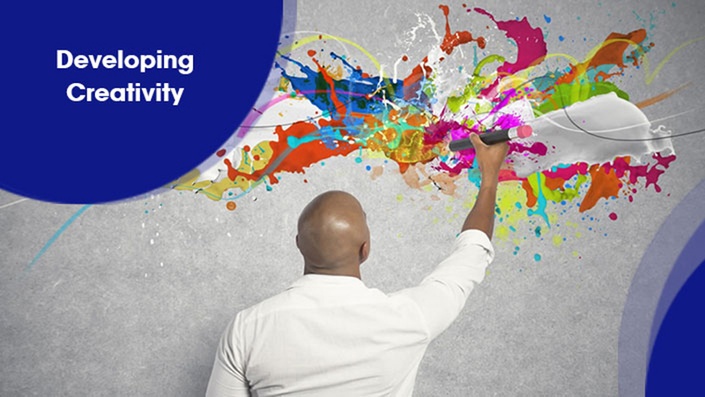 Developing Creativity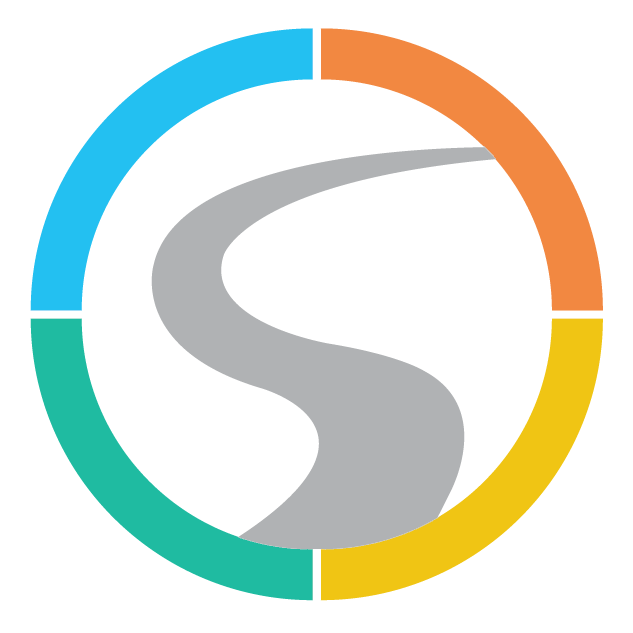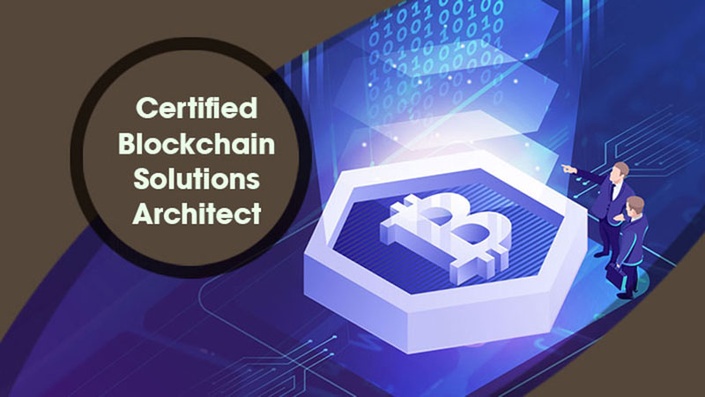 Certified Blockchain Solutions Architect (CBSA) Crash Course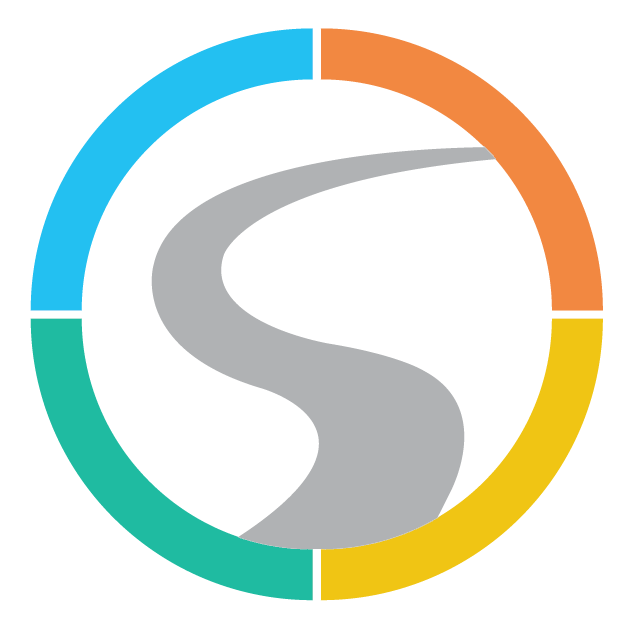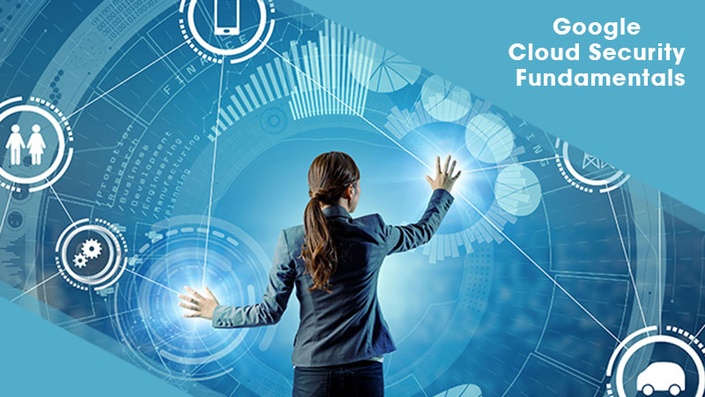 Google Cloud Security Fundamentals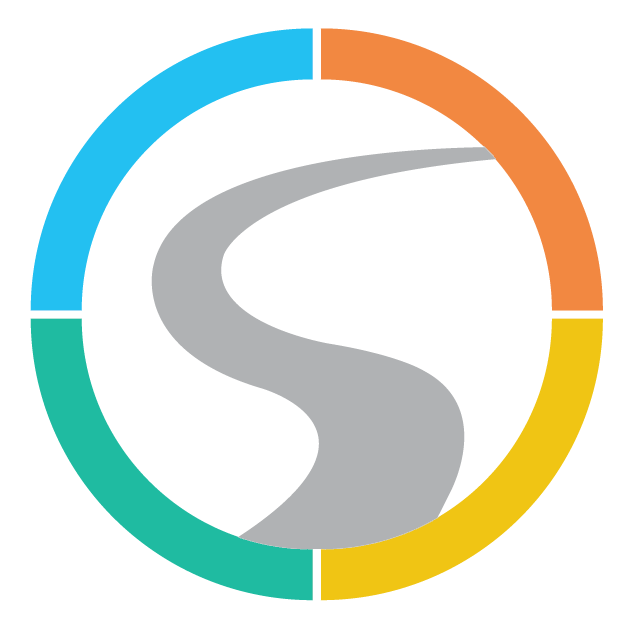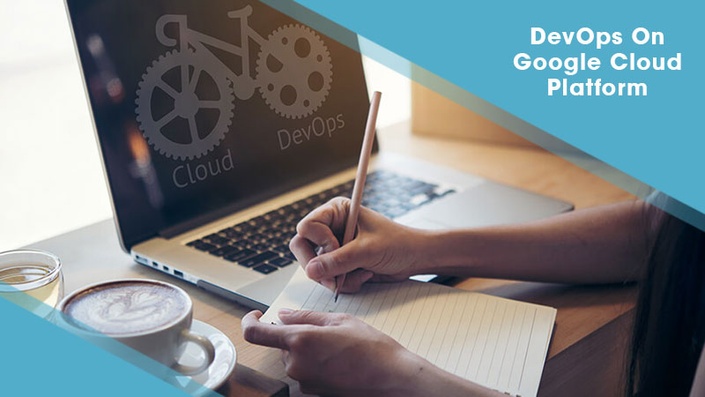 DevOps On Google Cloud Platform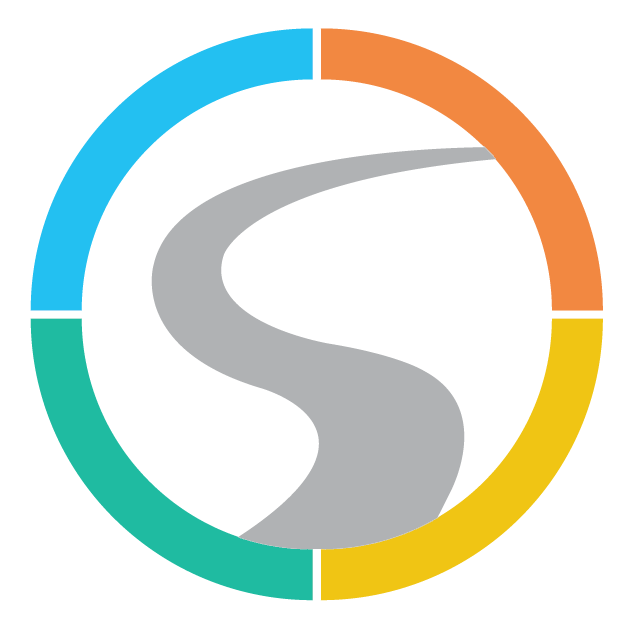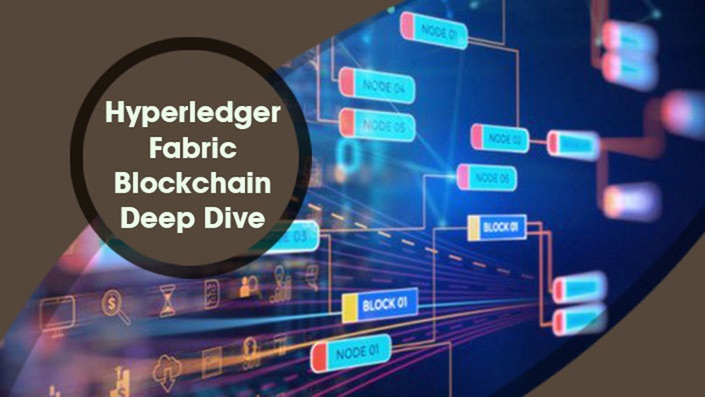 Hyperledger Fabric Blockchain Deep Dive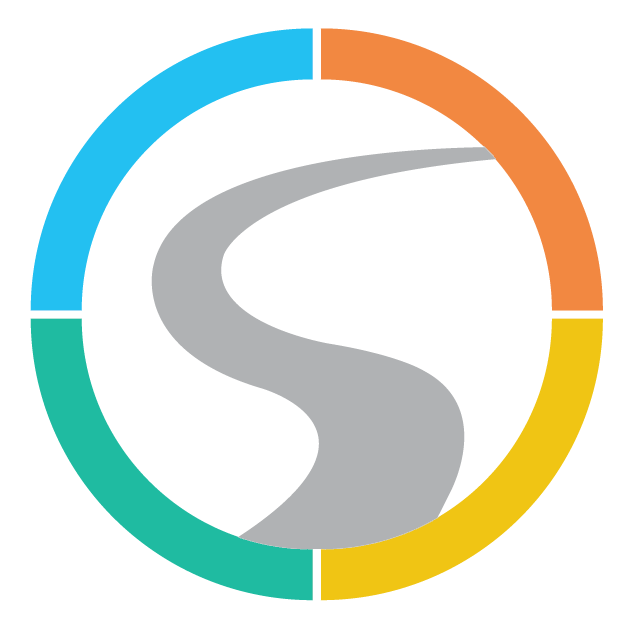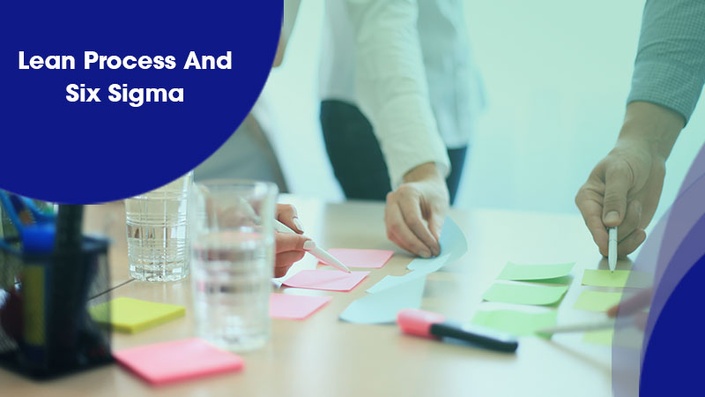 Lean Process And Six Sigma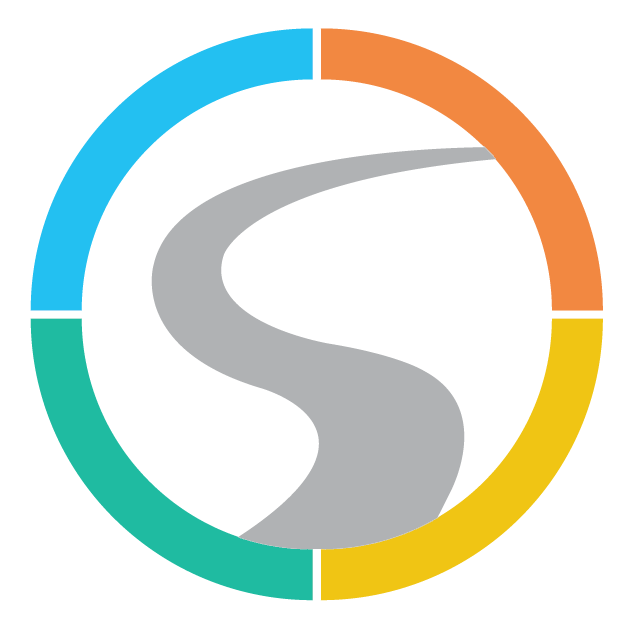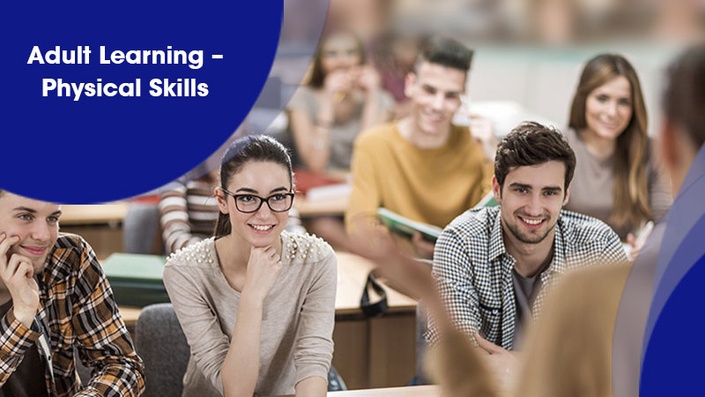 Adult Learning Physical Skills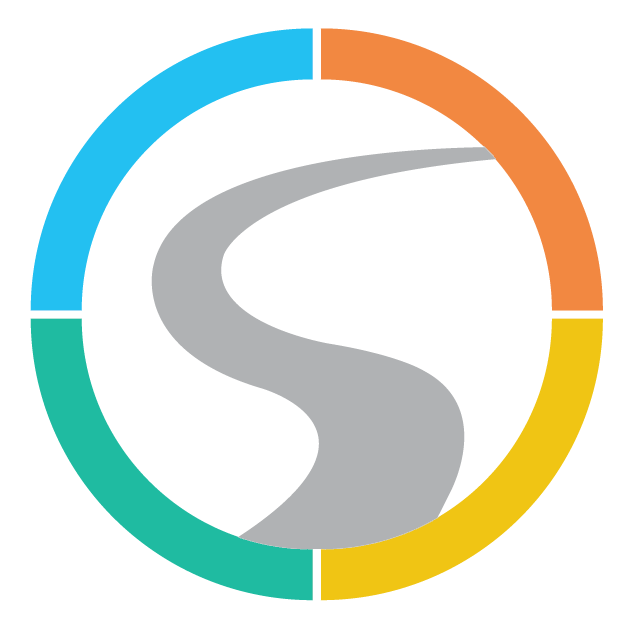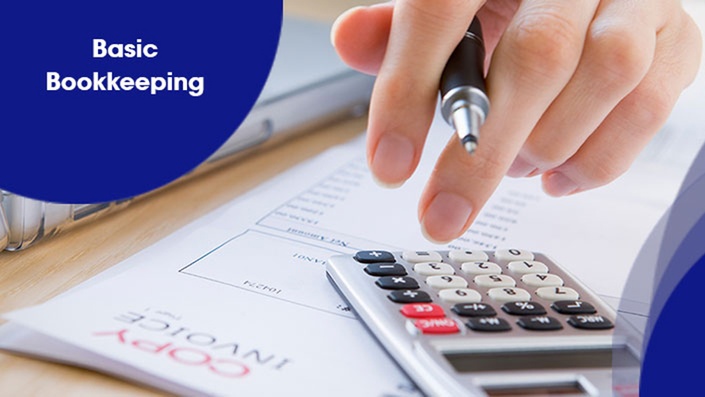 Basic Bookkeeping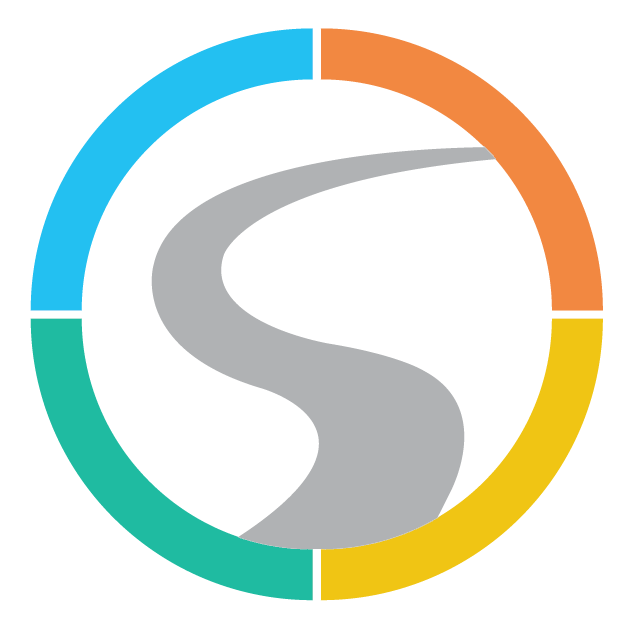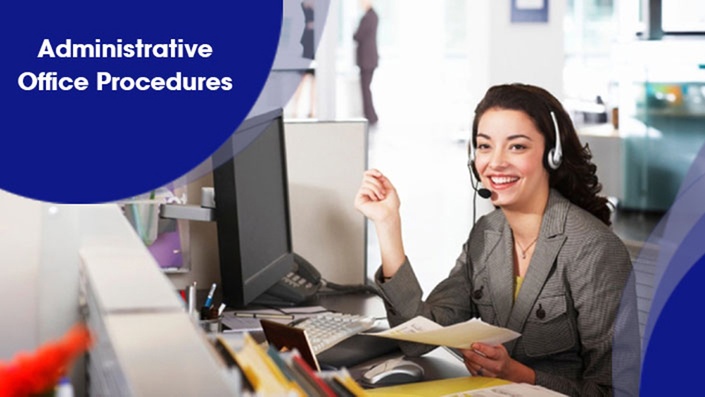 Administrative Office Procedures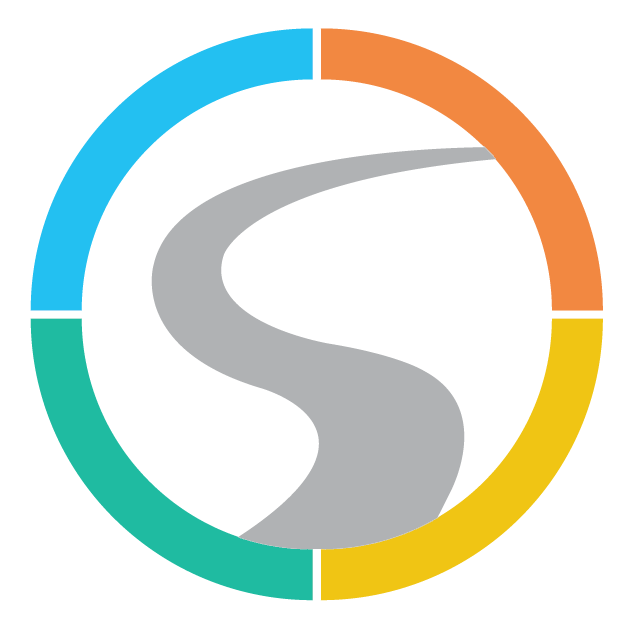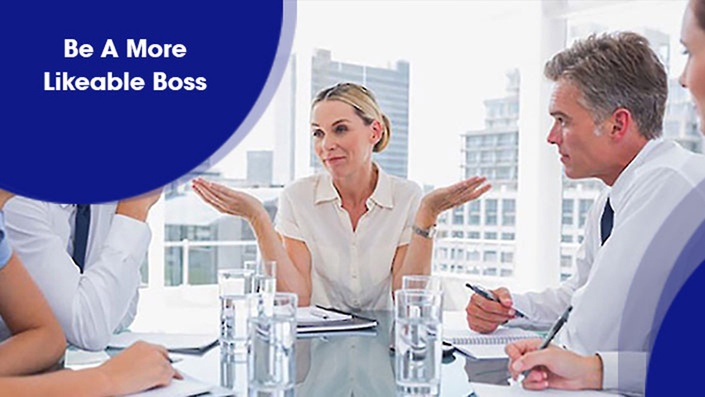 Being A Likeable Boss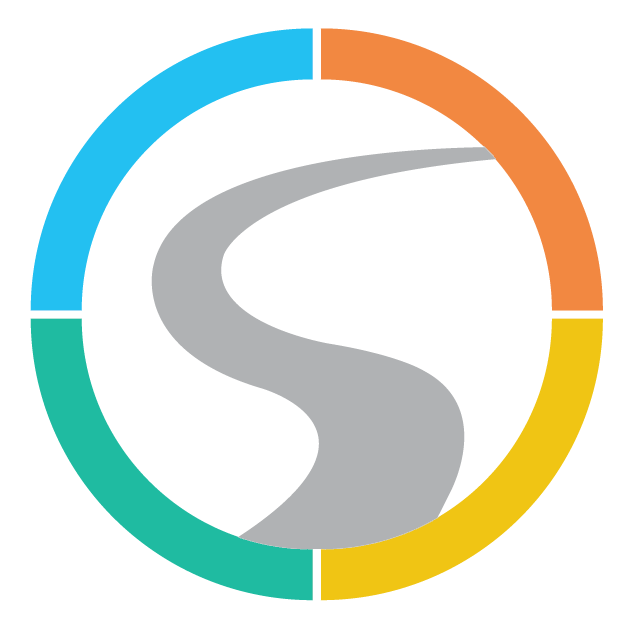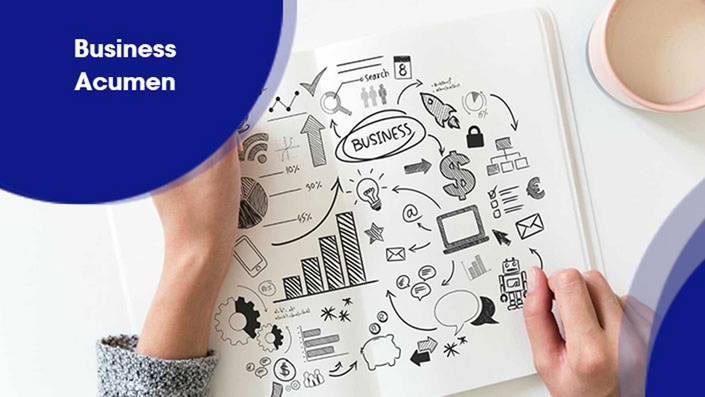 Business Acumen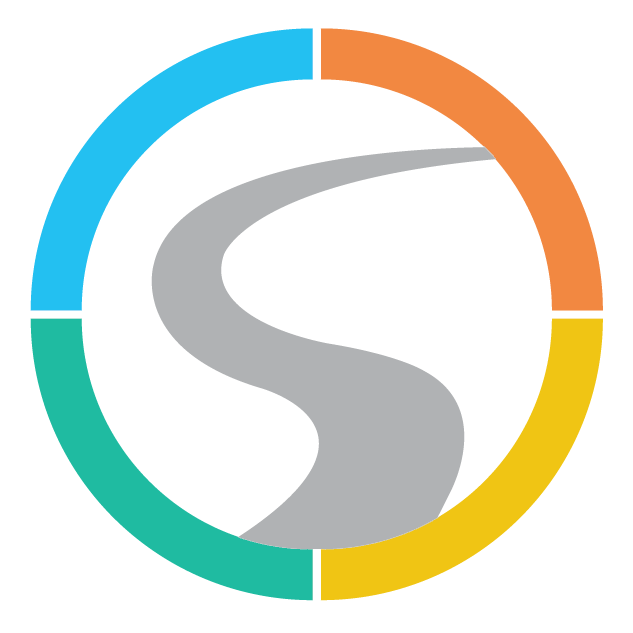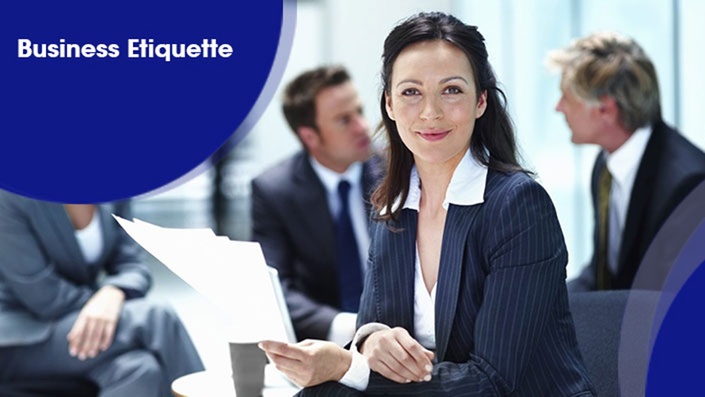 Business Etiquette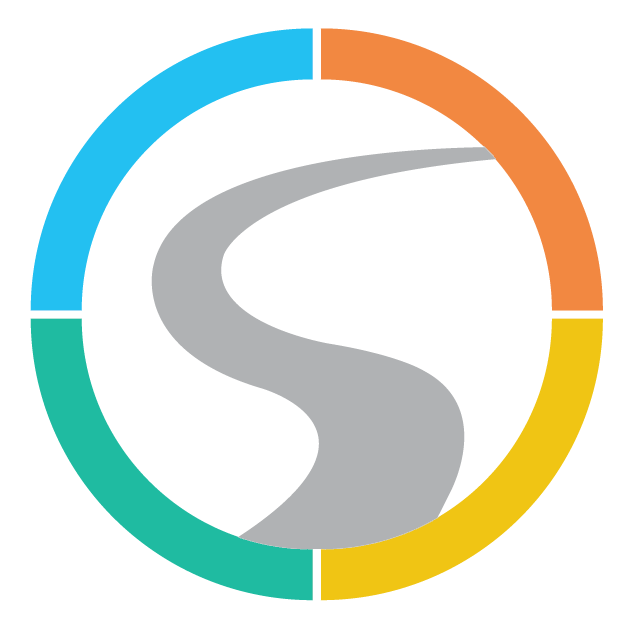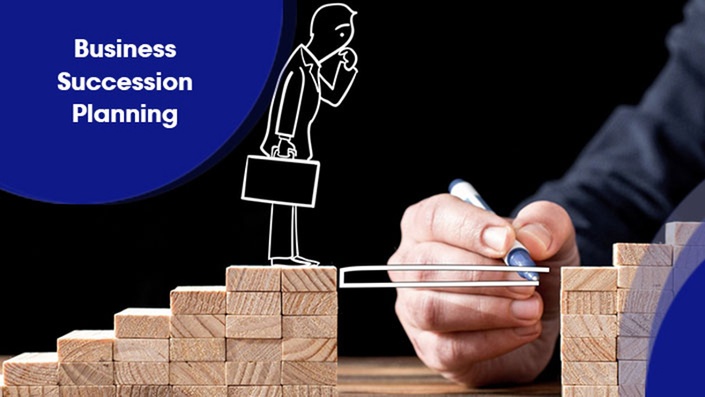 Business Succession Planning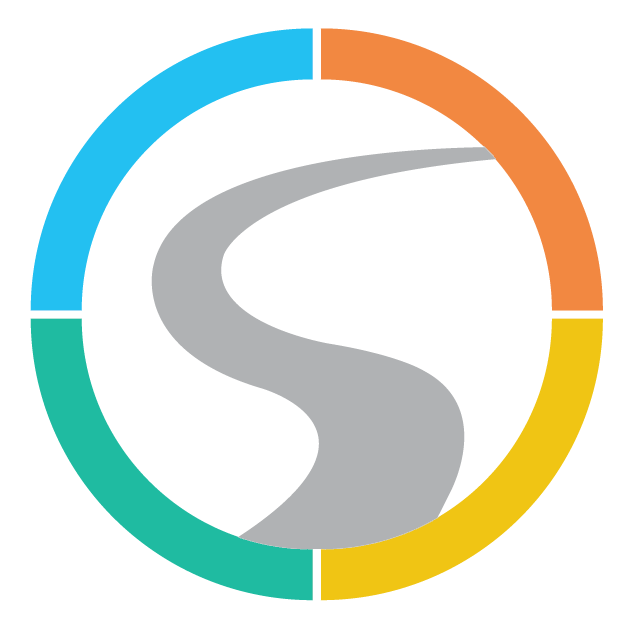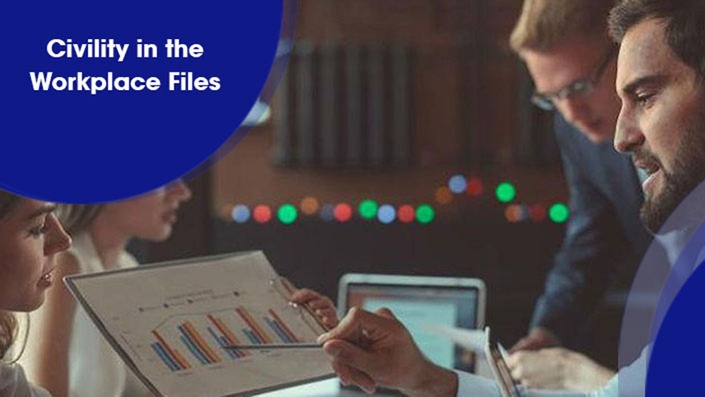 Civility In The Workplace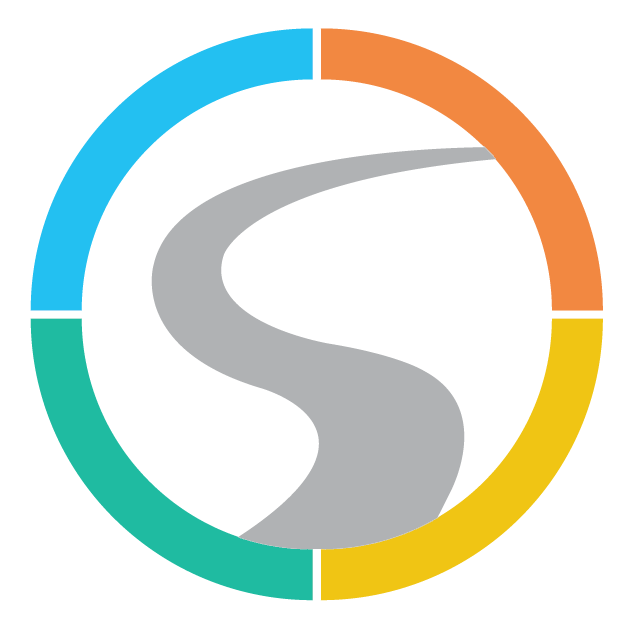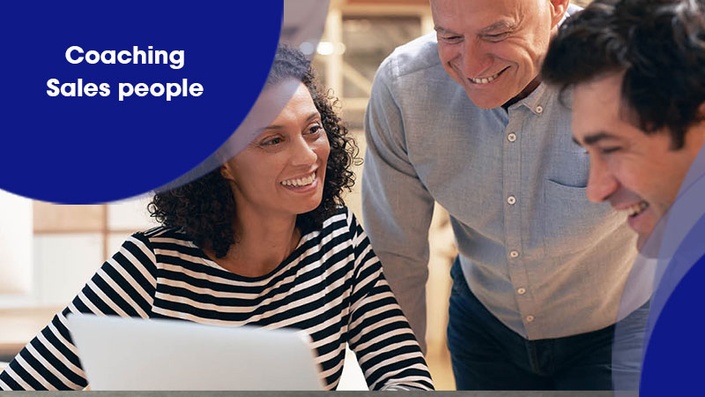 Coaching Sales People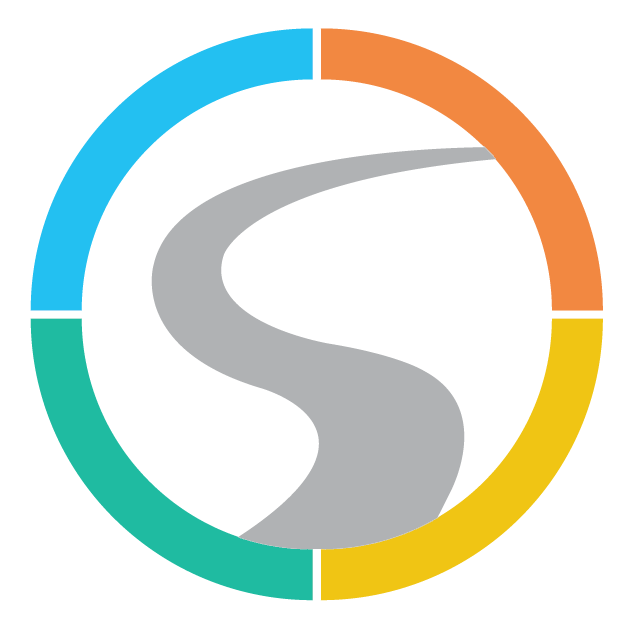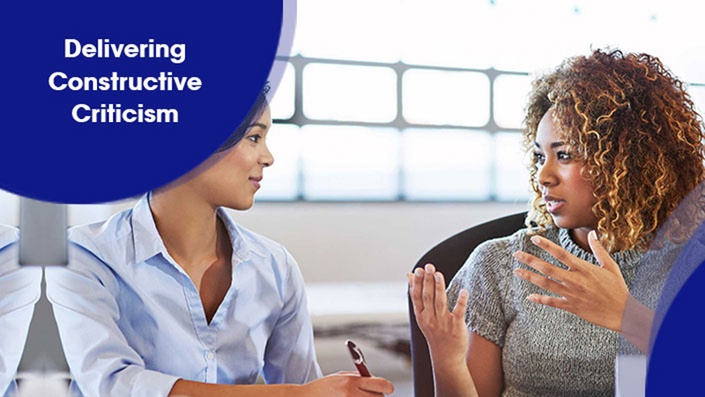 Delivering Constructive Criticism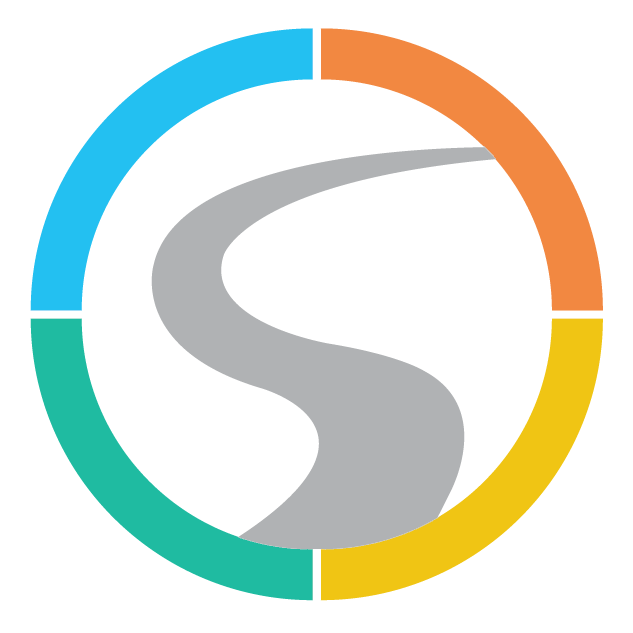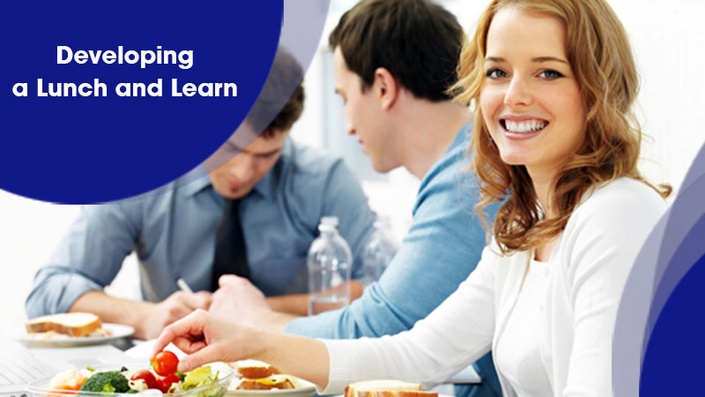 Developing a Lunch and Learn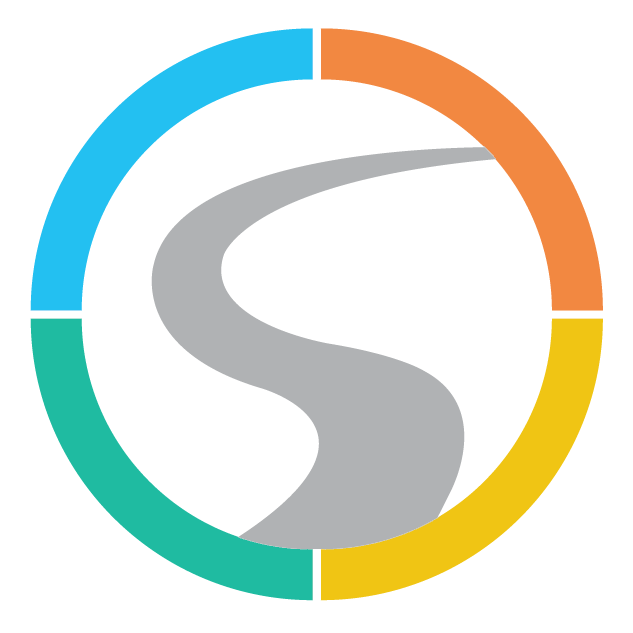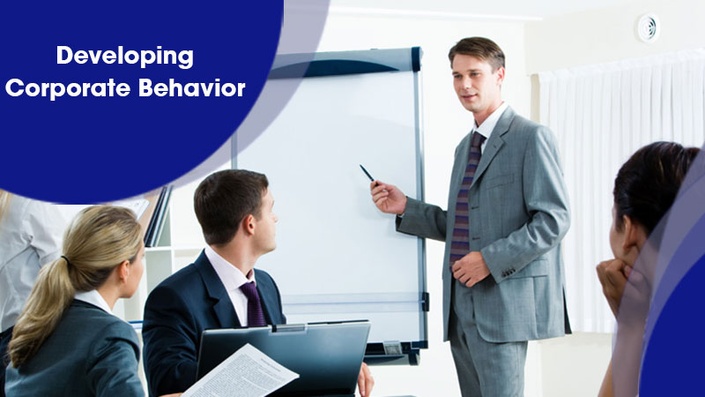 Developing Corporate Behavior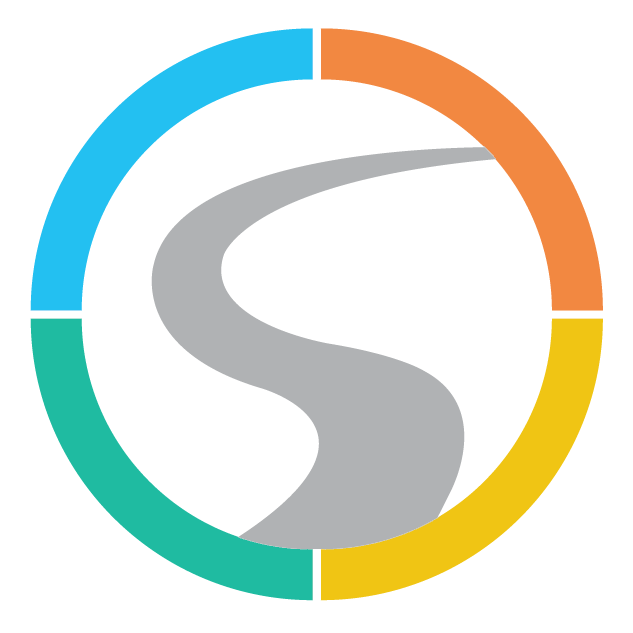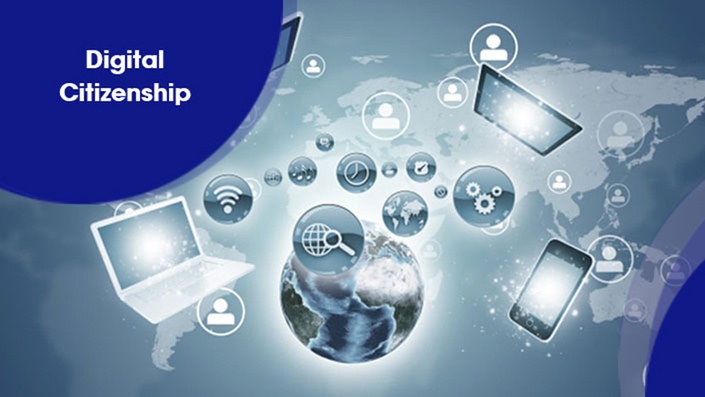 Digital Citizenship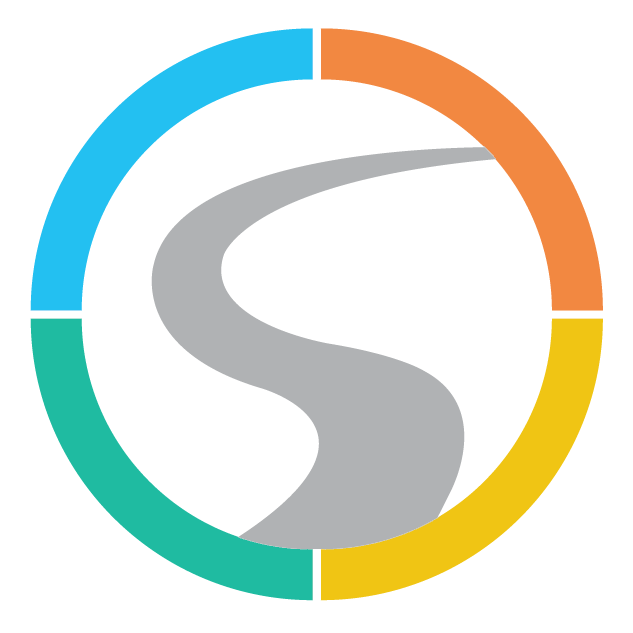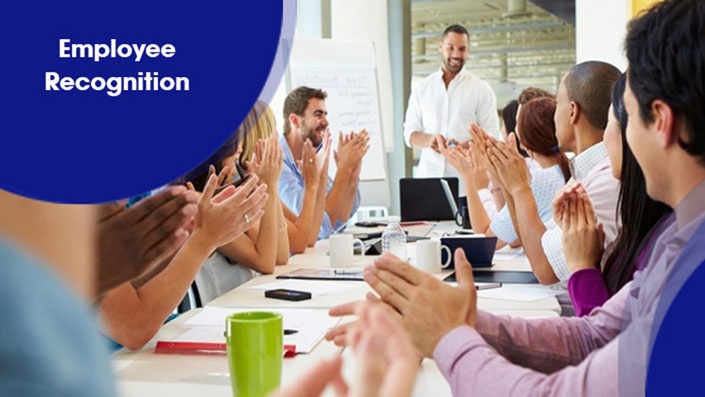 Employee Recognition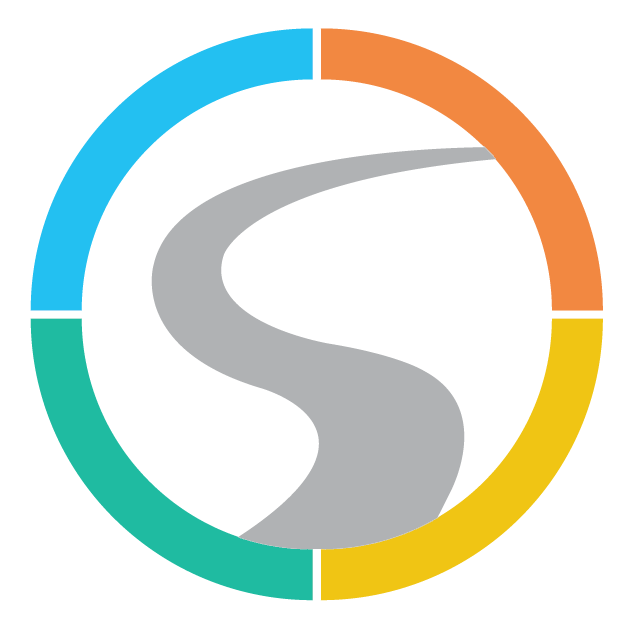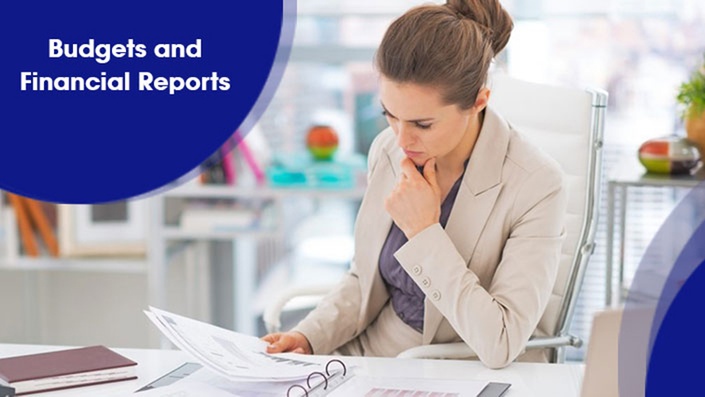 Budgets And Financial Reports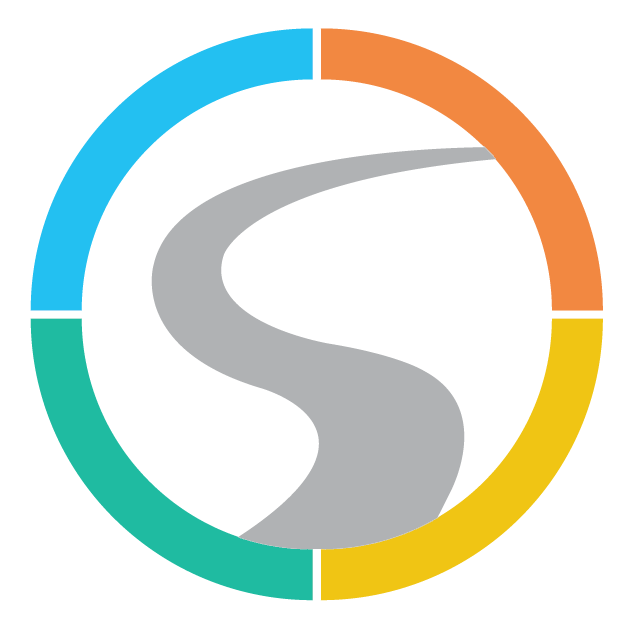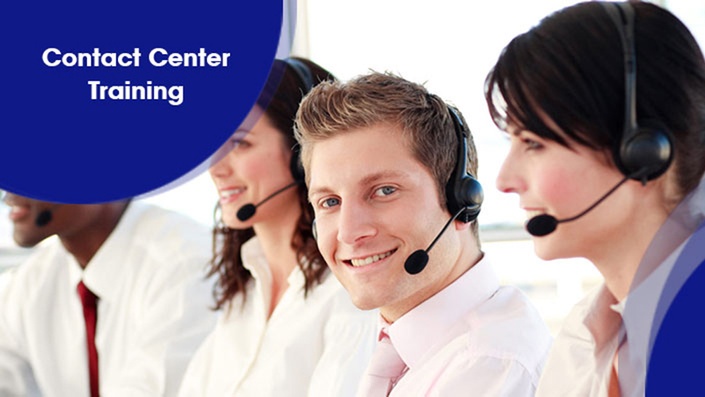 Contact Center Training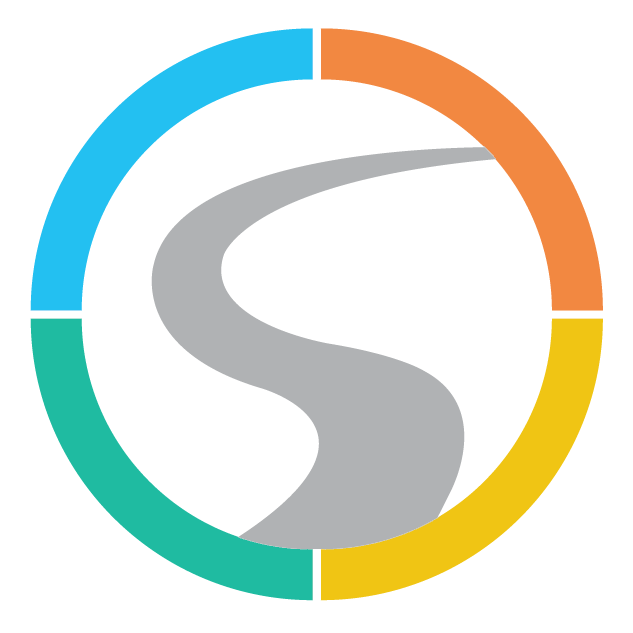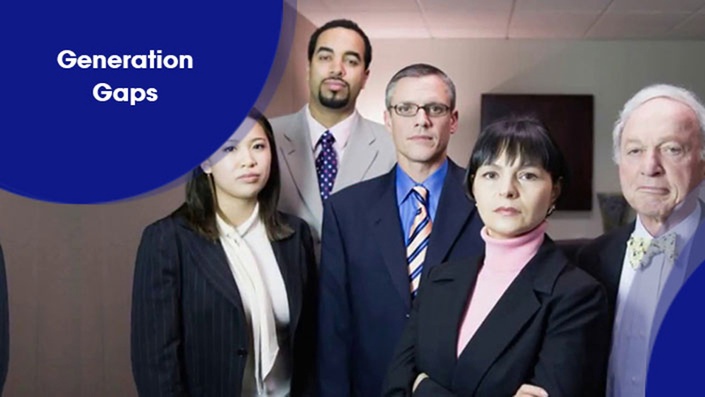 Generation Gaps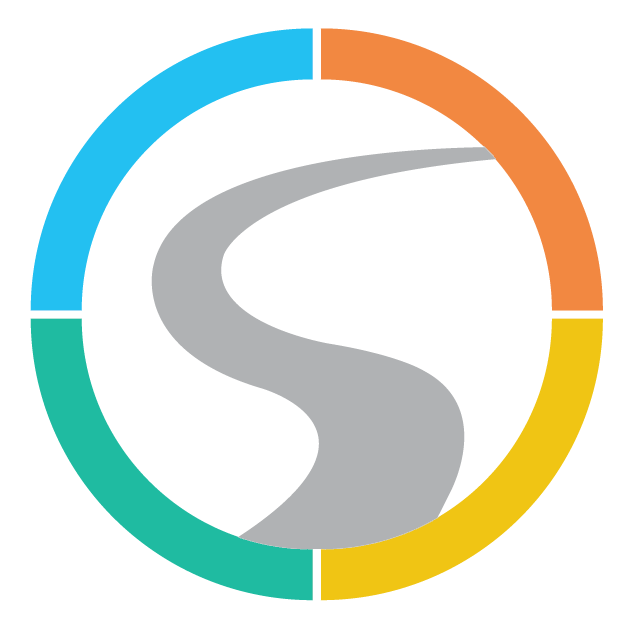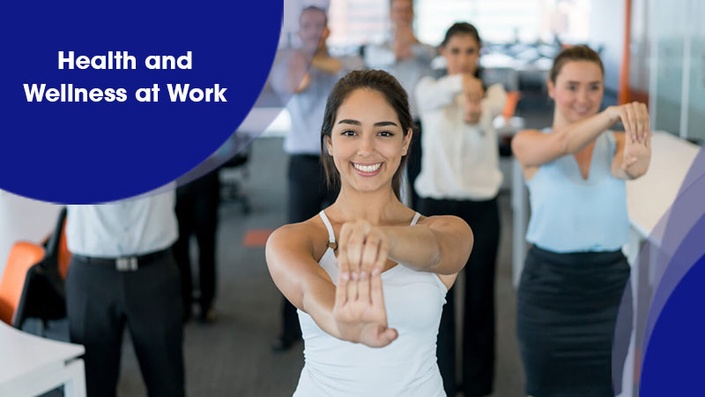 Health and Wellness at Work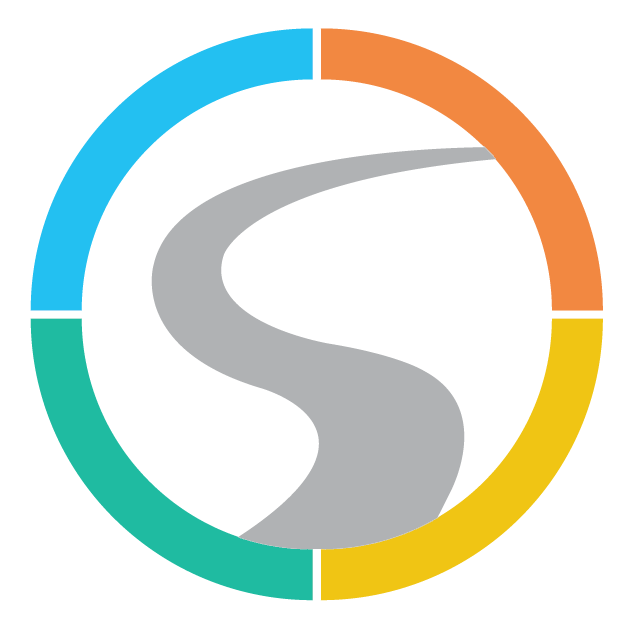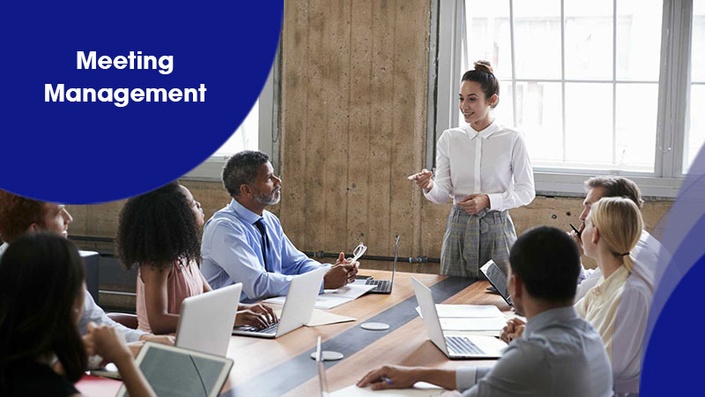 Meeting Management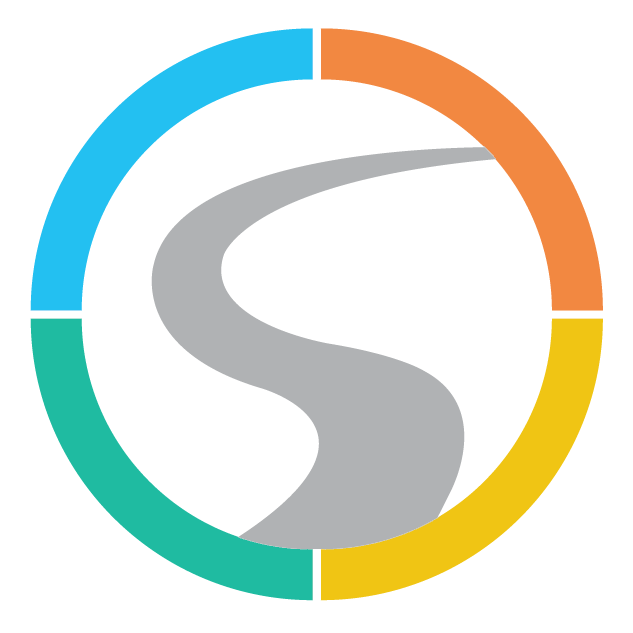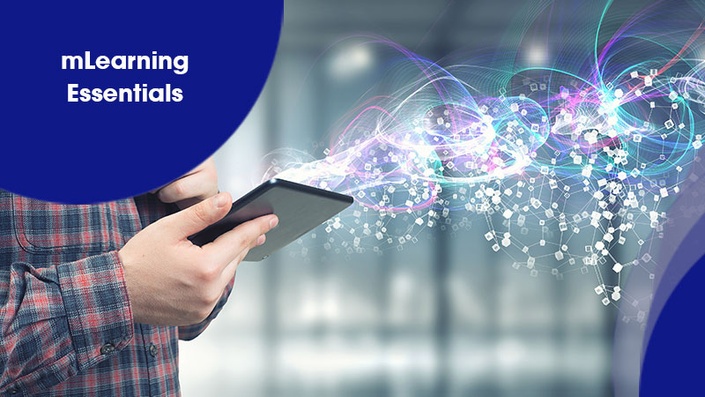 mLearning Essentials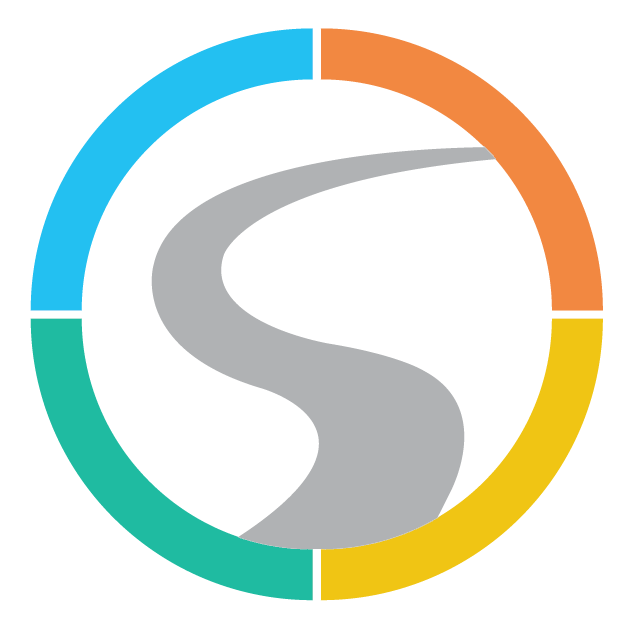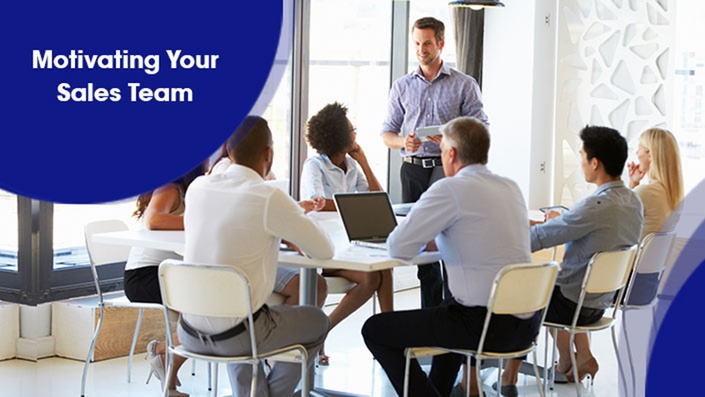 Motivating Your Sales Team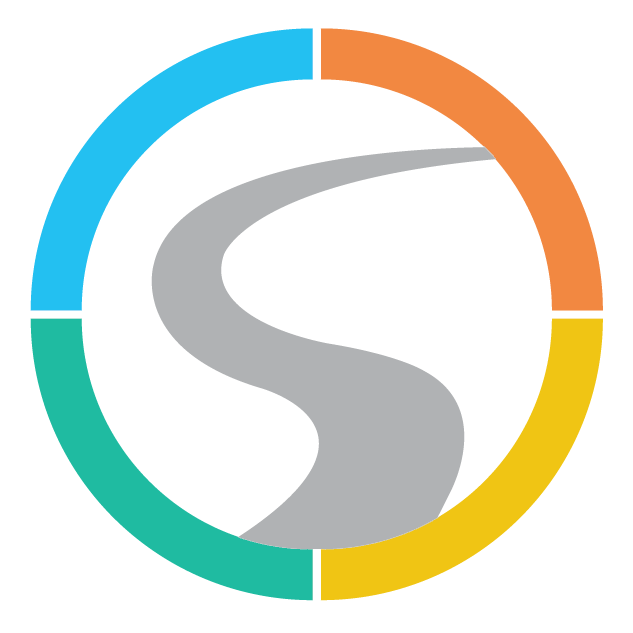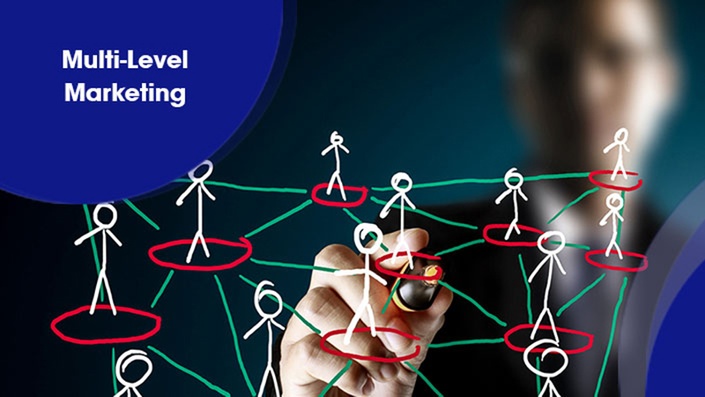 Multi-Level Marketing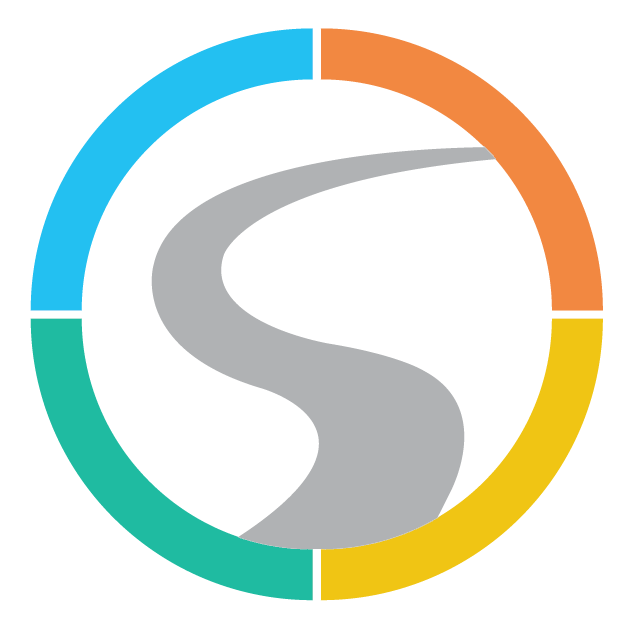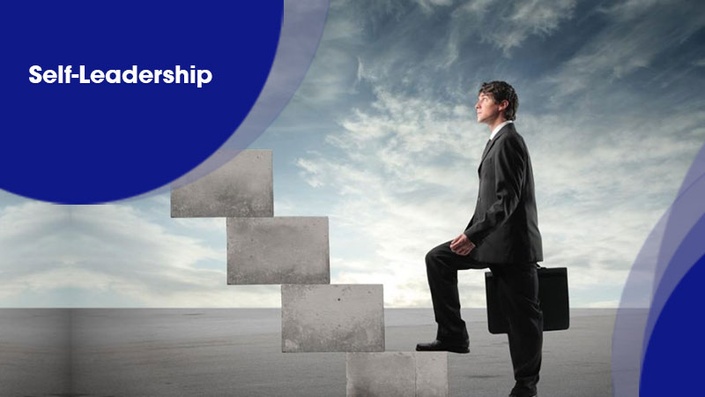 Self-Leadership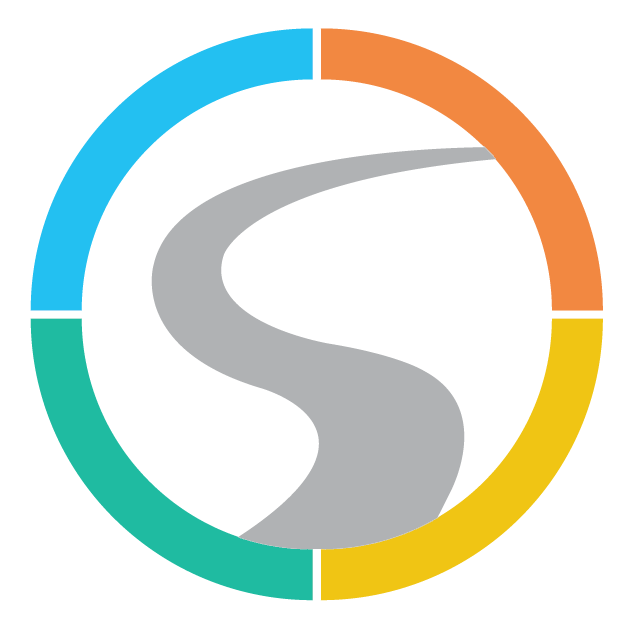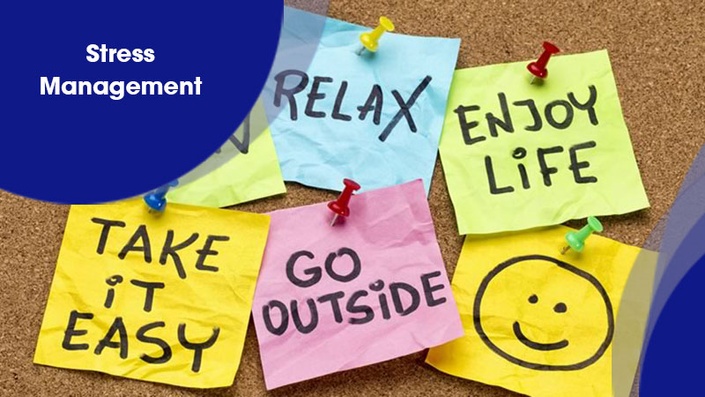 Stress Management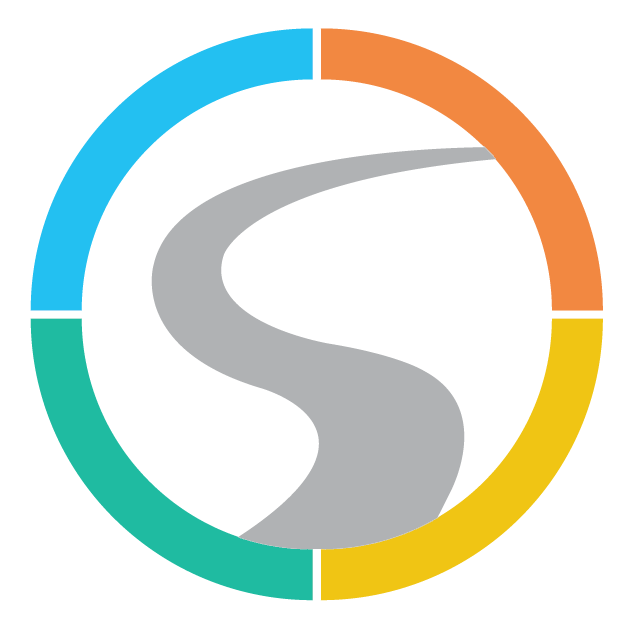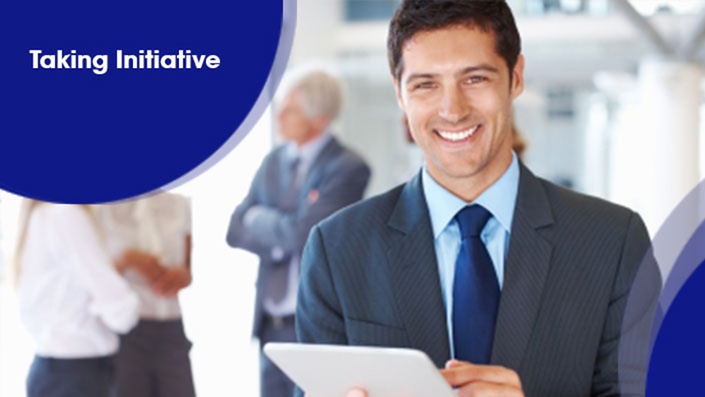 Taking Initiative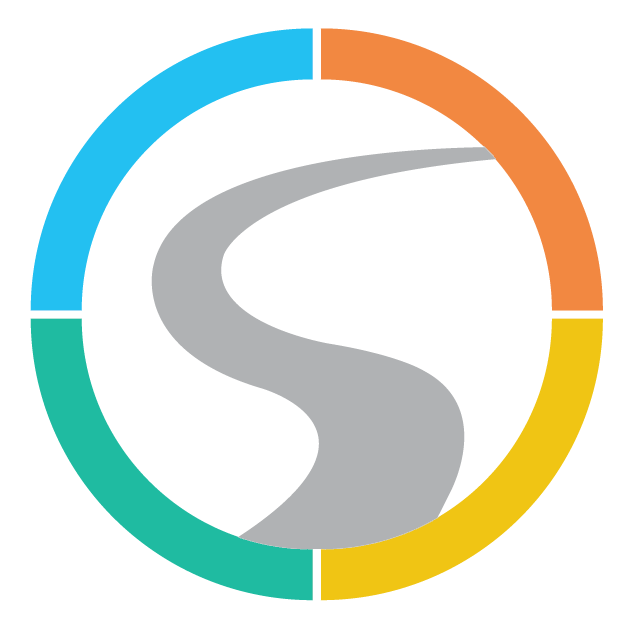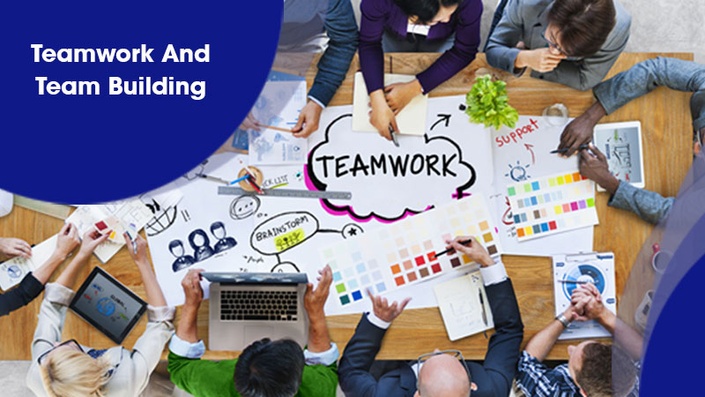 Teamwork And Team Building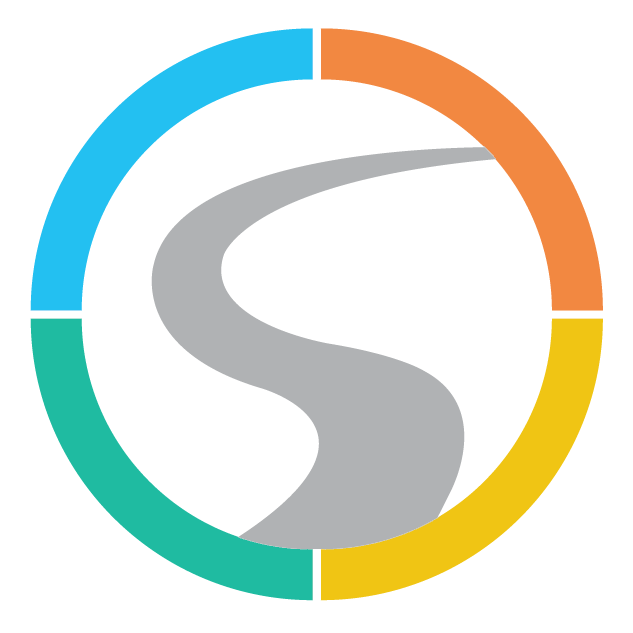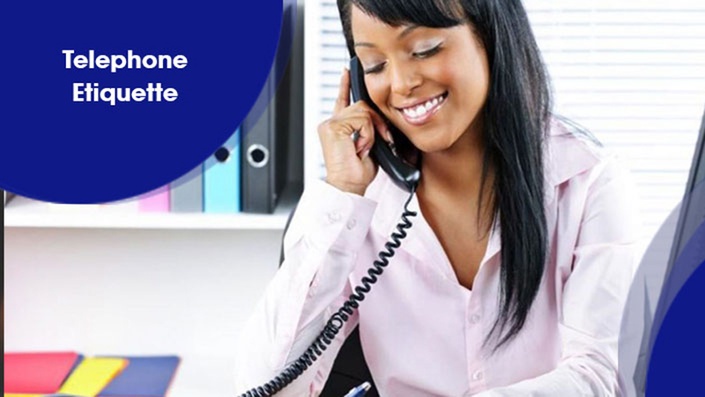 Telephone Etiquette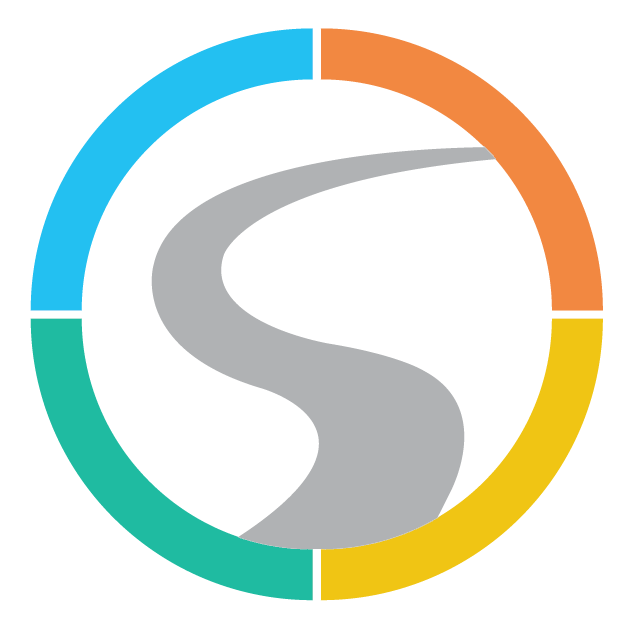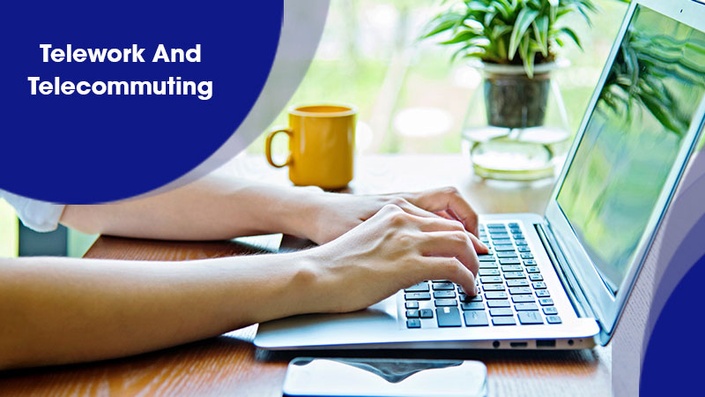 Telework And Telecommuting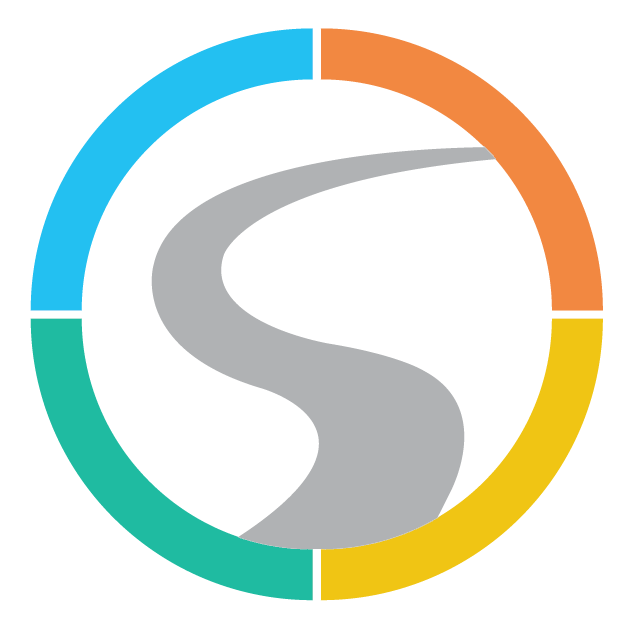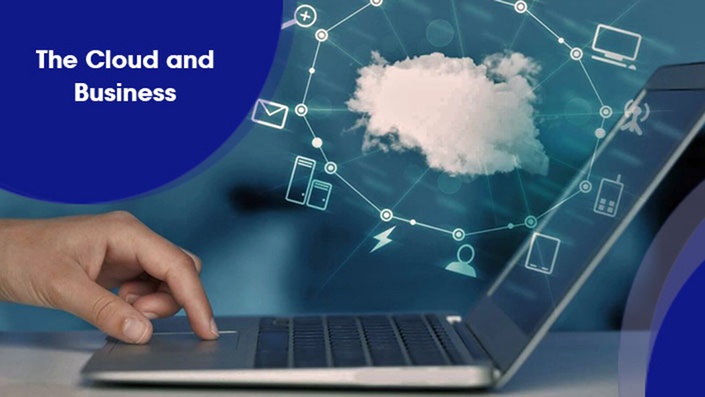 The Cloud and Business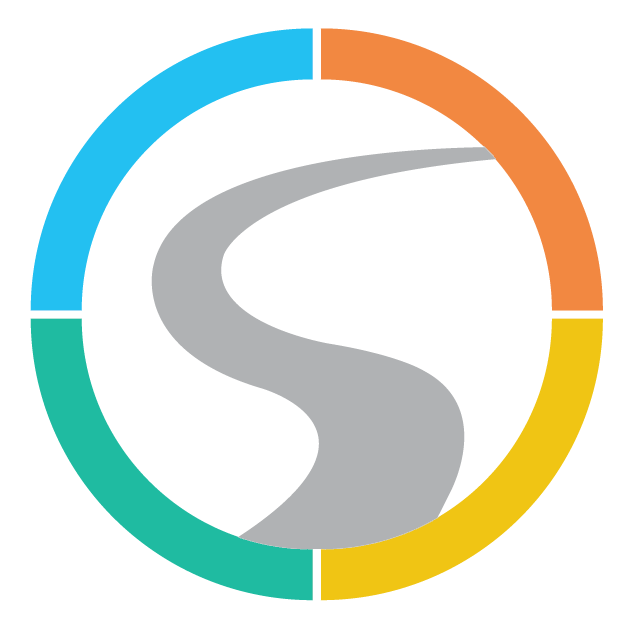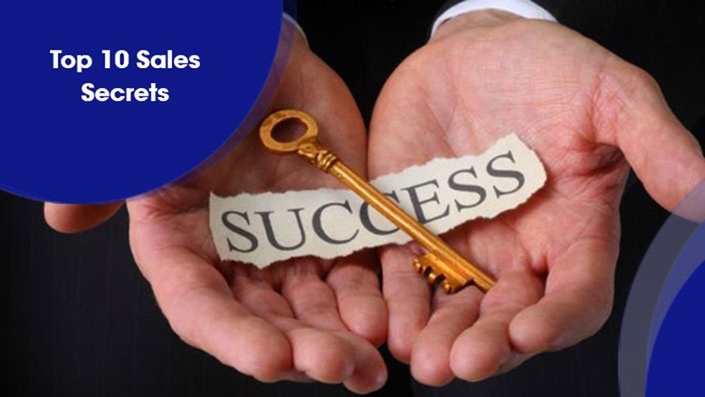 Top 10 Sales Secrets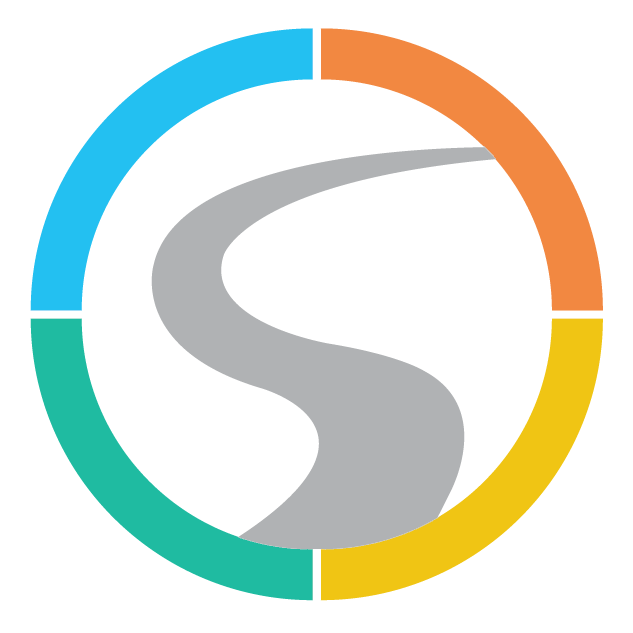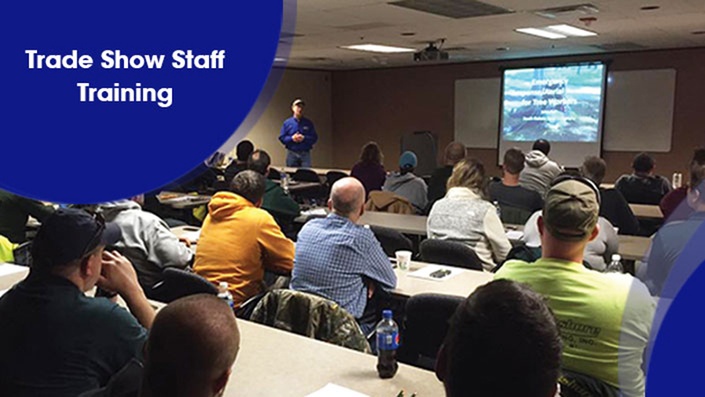 Trade Show Staff Training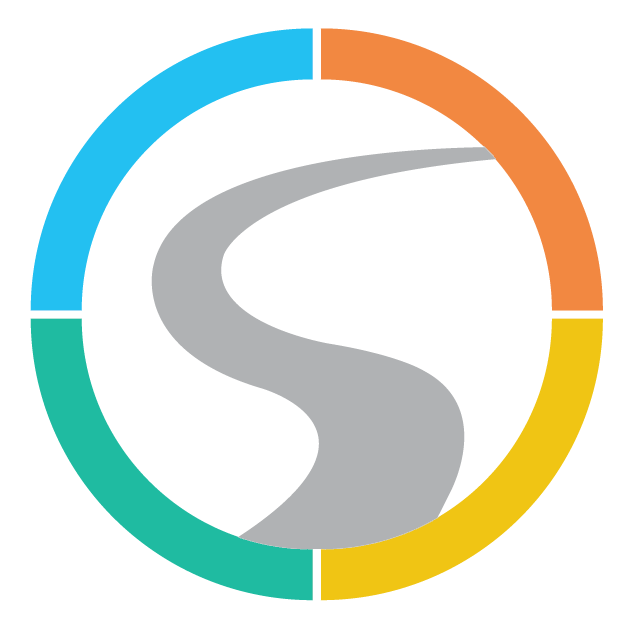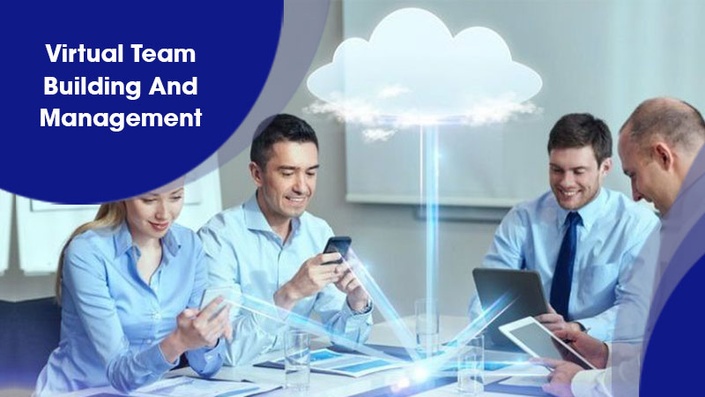 Virtual Team Building And Management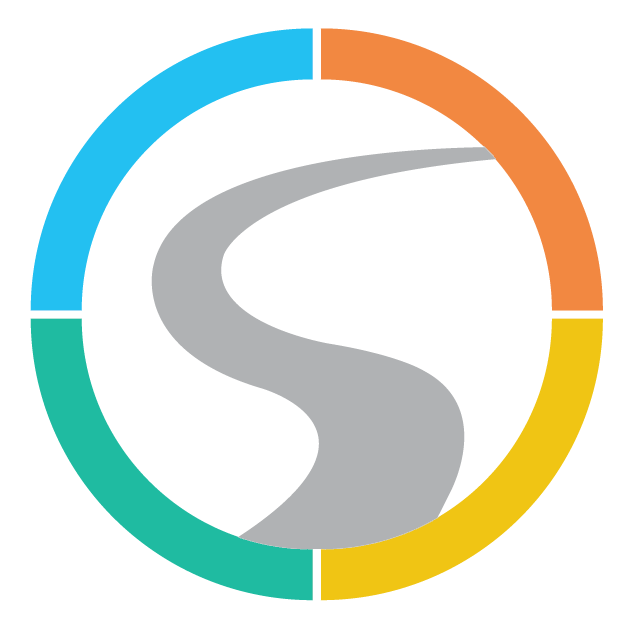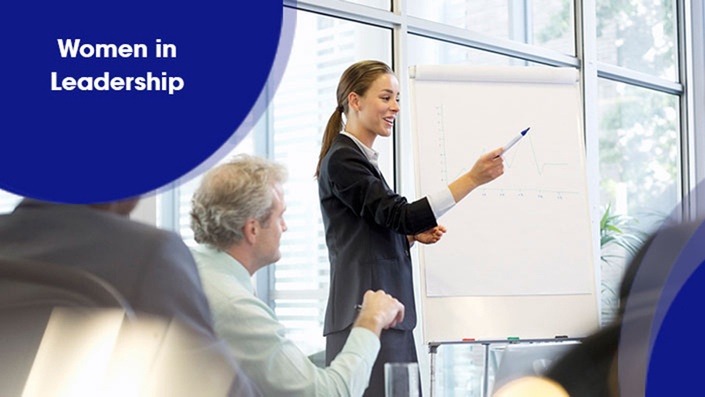 Women in Leadership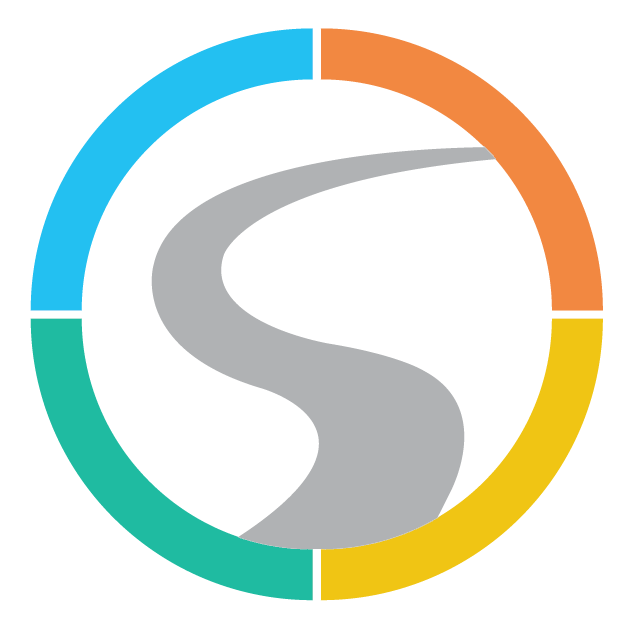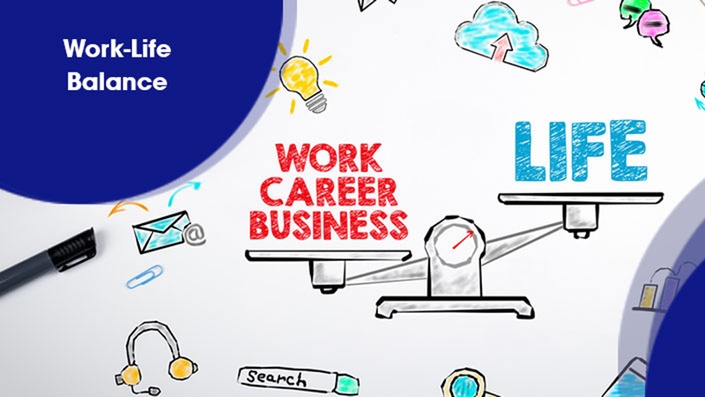 Work-Life Balance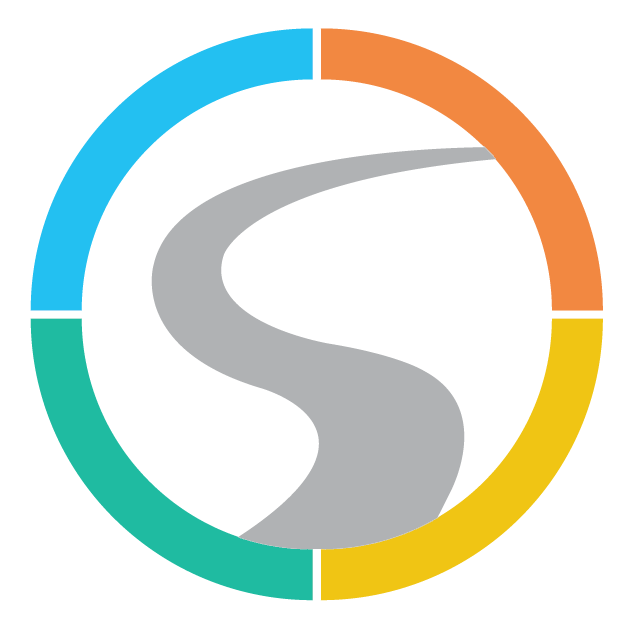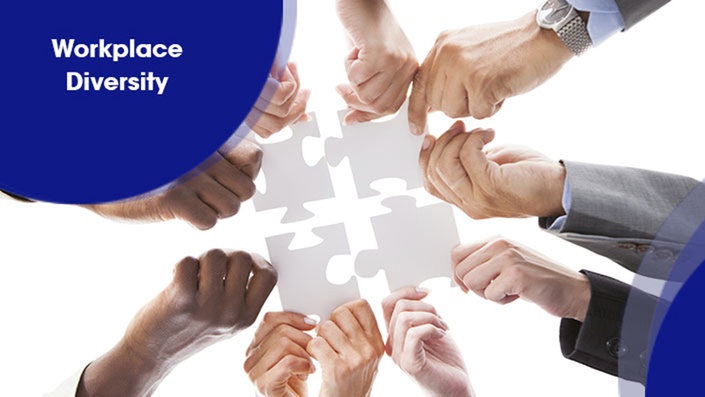 Workplace Diversity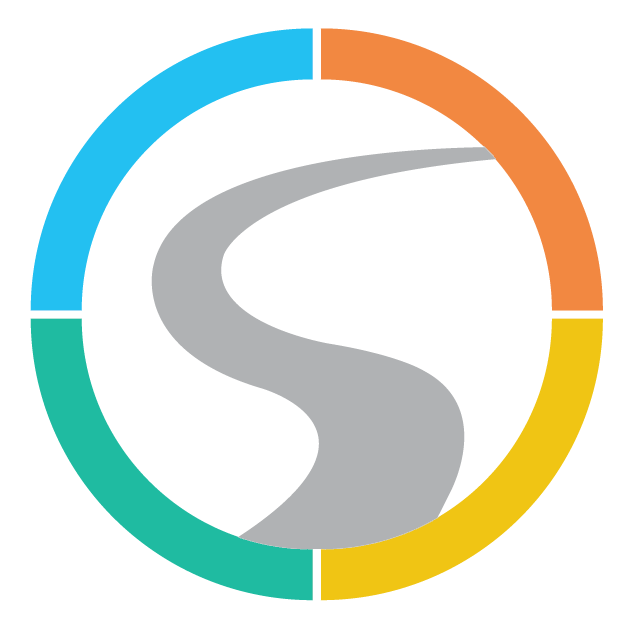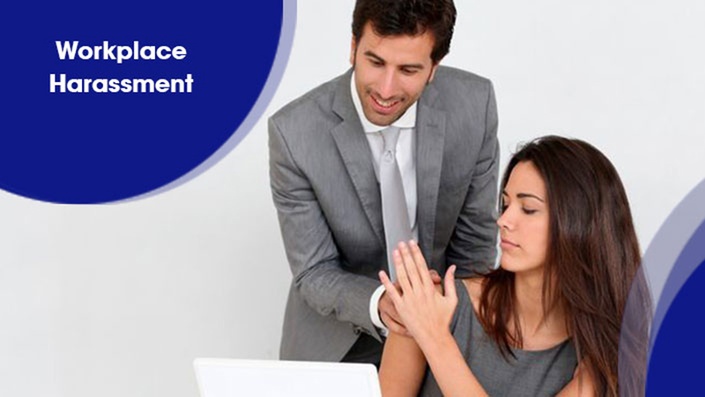 Workplace Harassment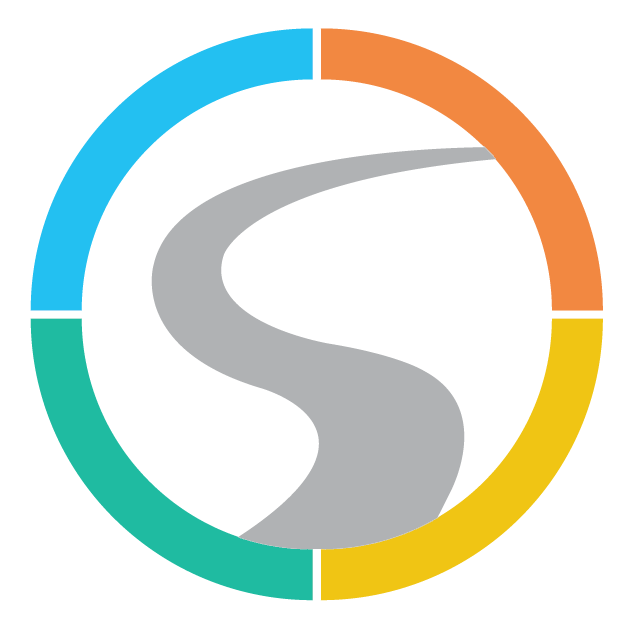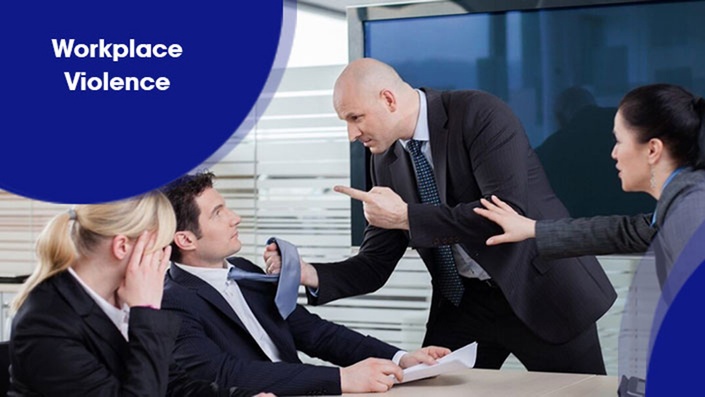 Workplace Violence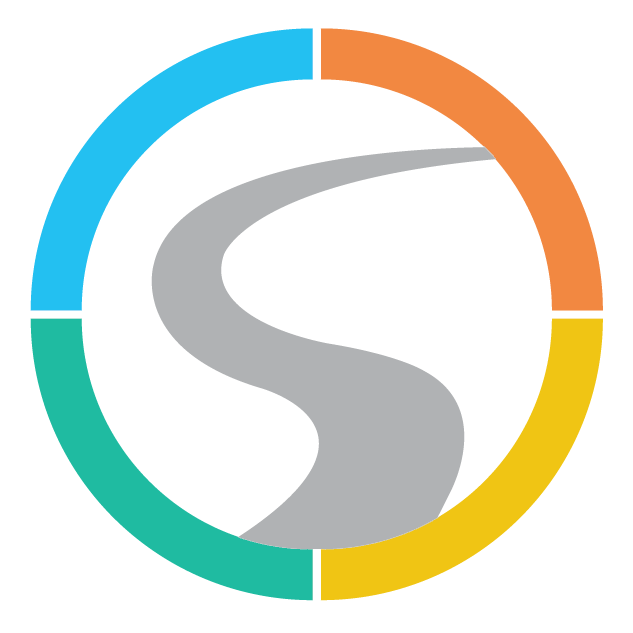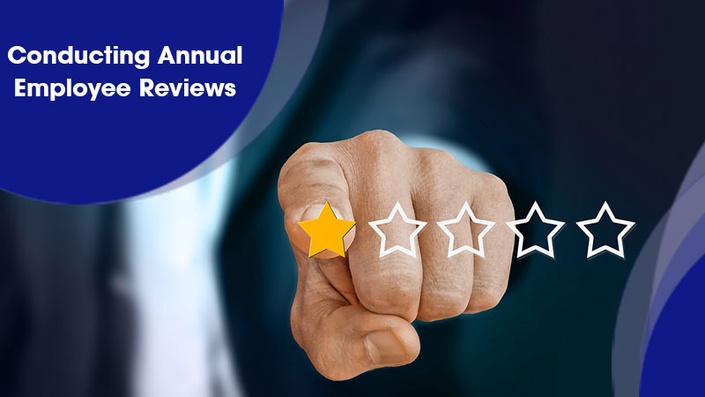 Conducting Annual Employee Reviews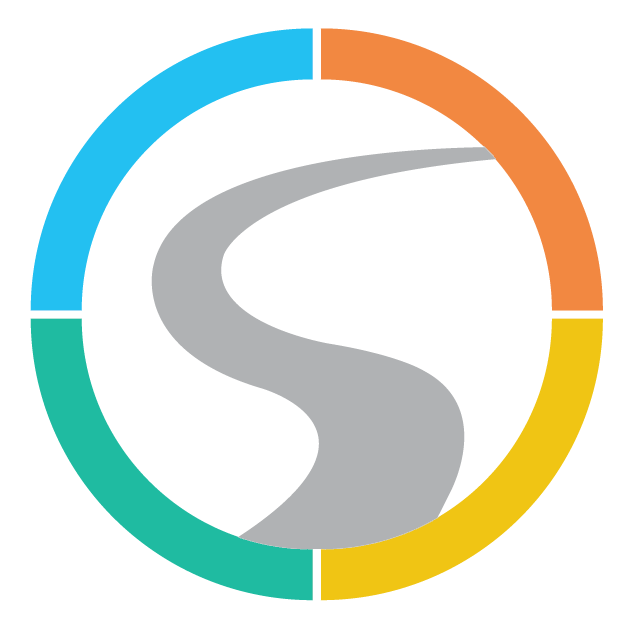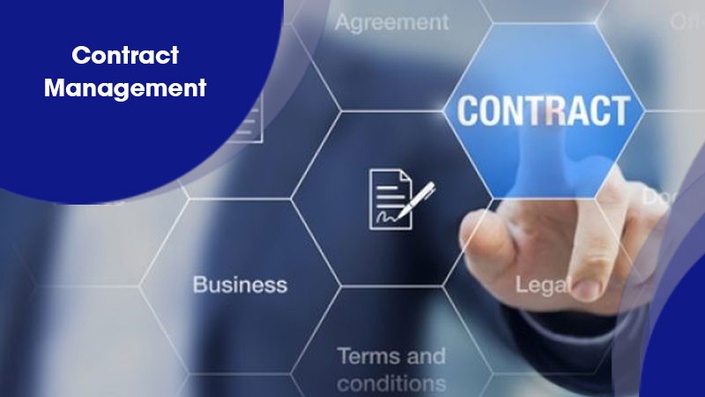 Contract Management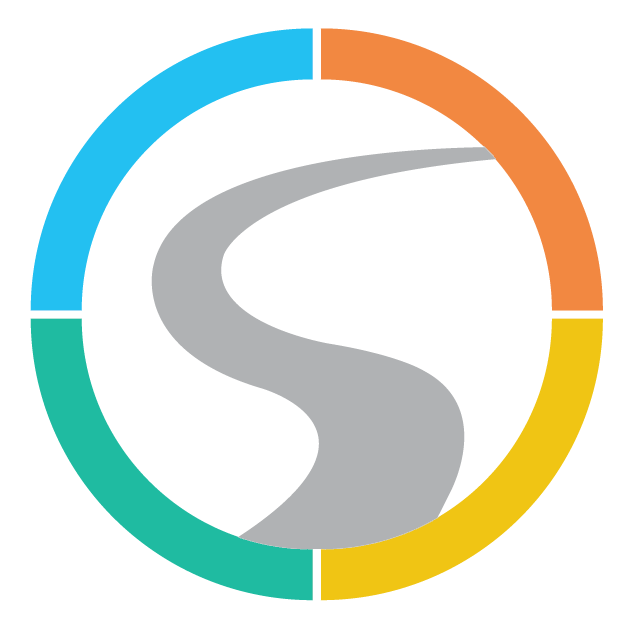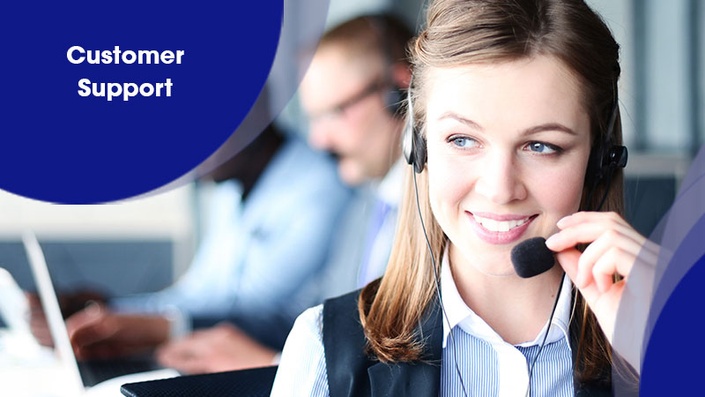 Customer Support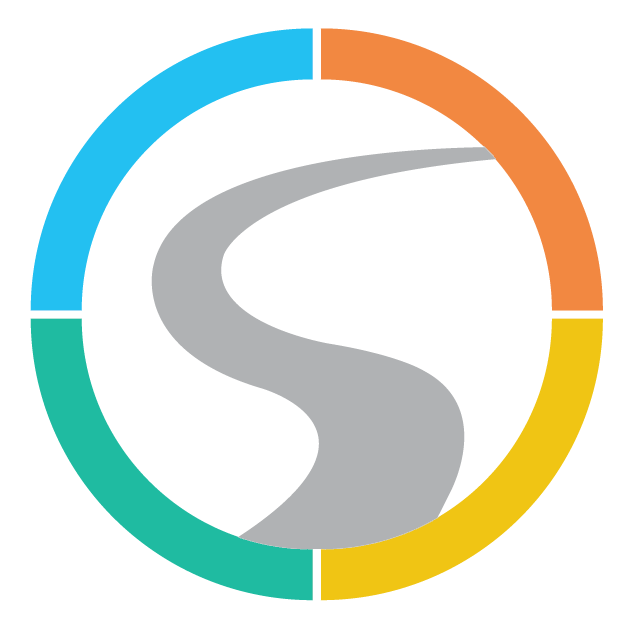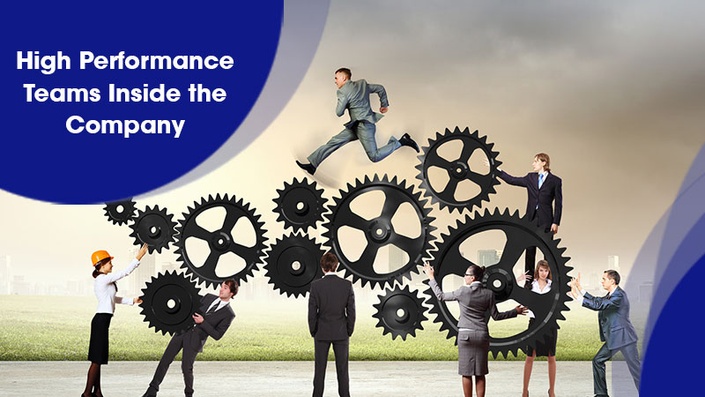 High Performance Teams Inside the Company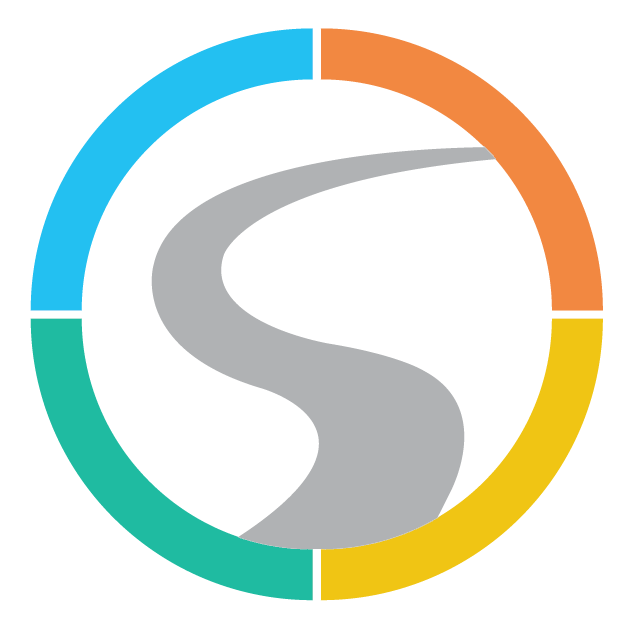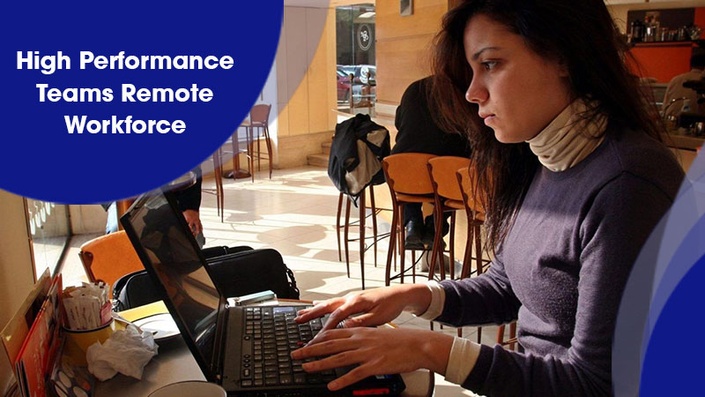 High Performance Teams Remote Workforce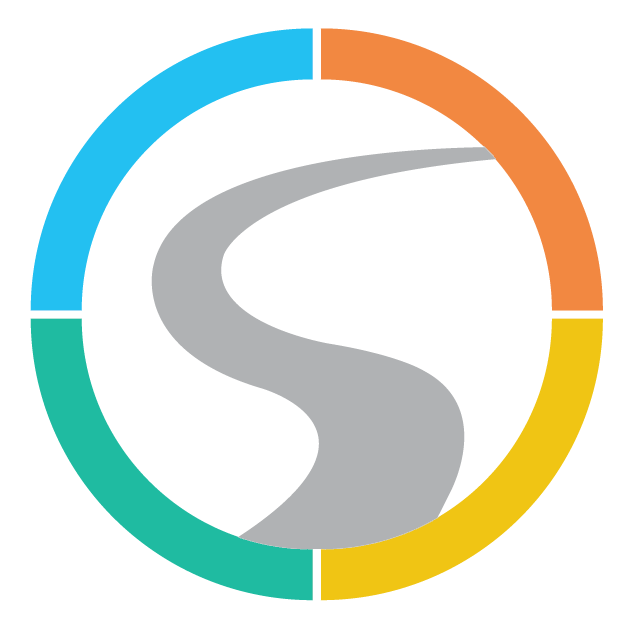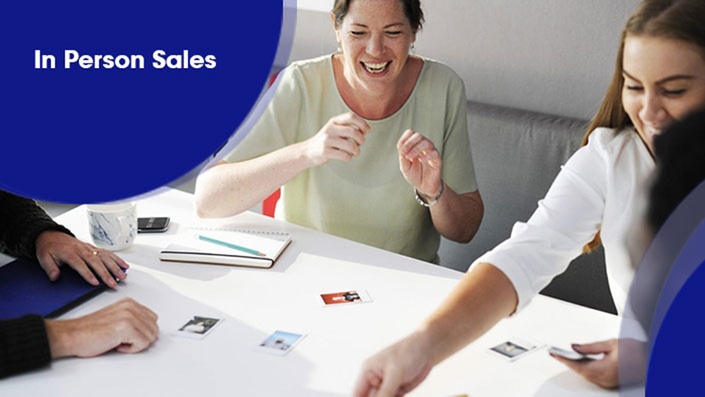 In Person Sales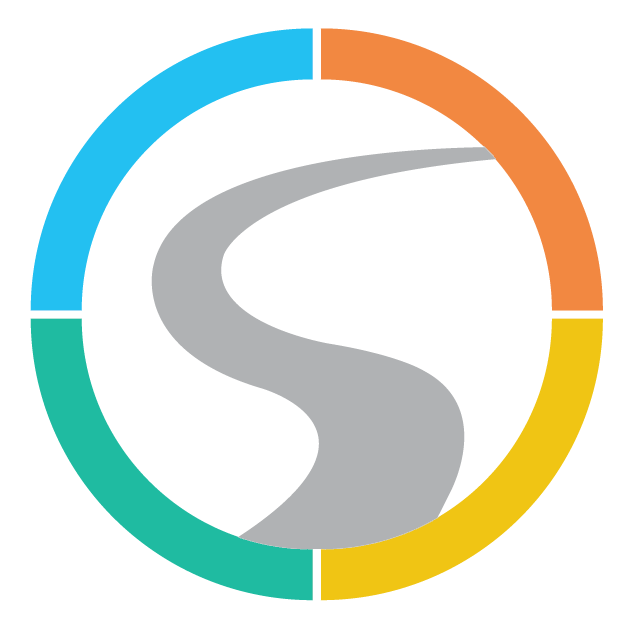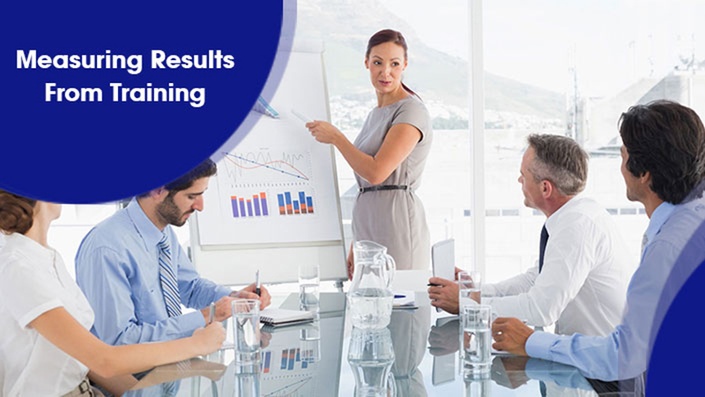 Measuring Results From Training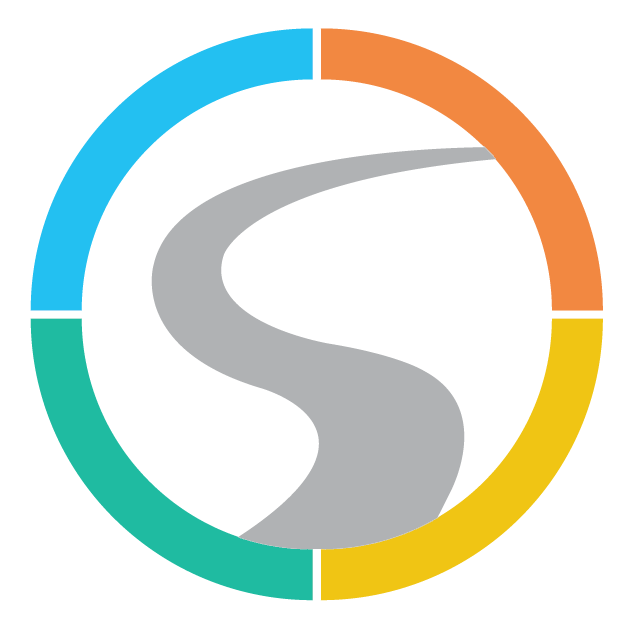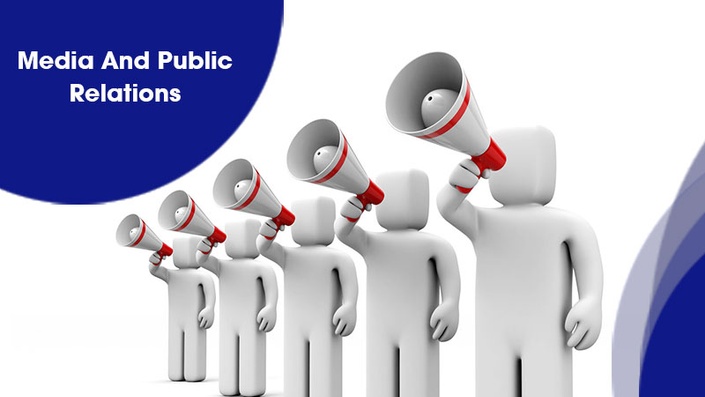 Media And Public Relations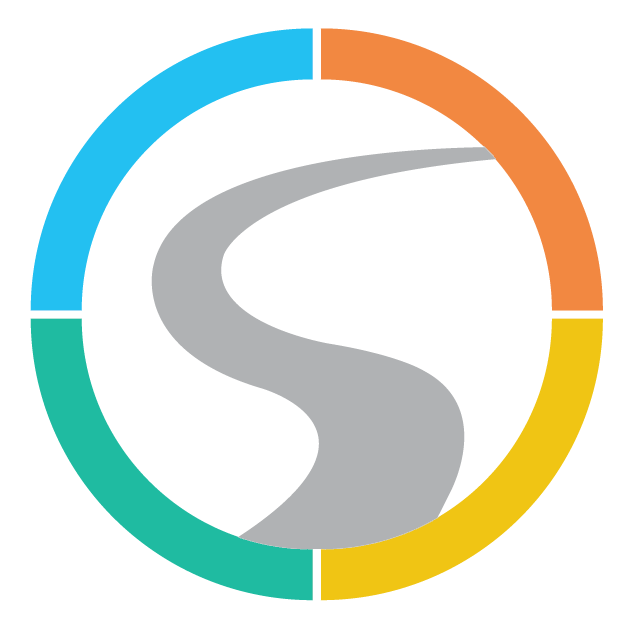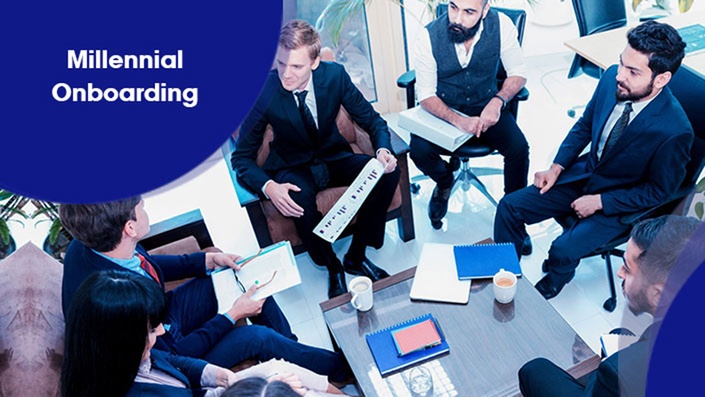 Millennial Onboarding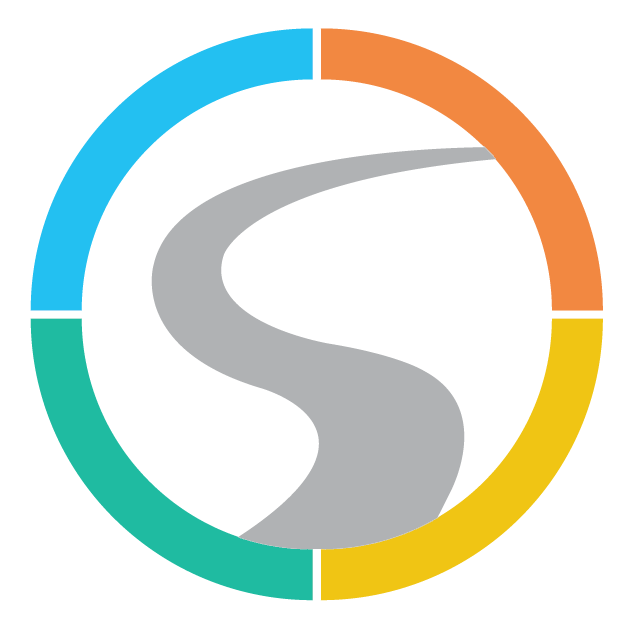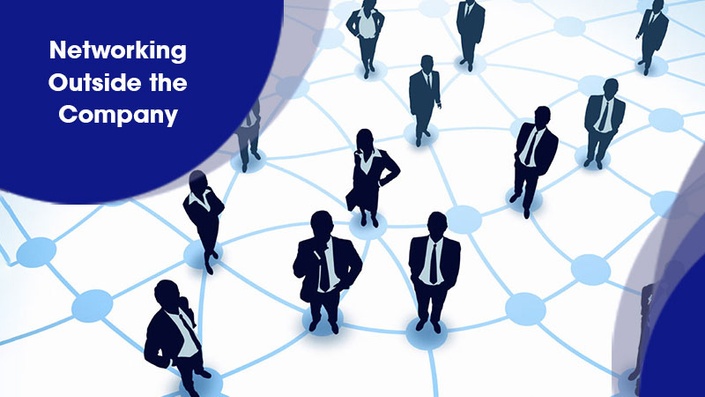 Networking Outside the Company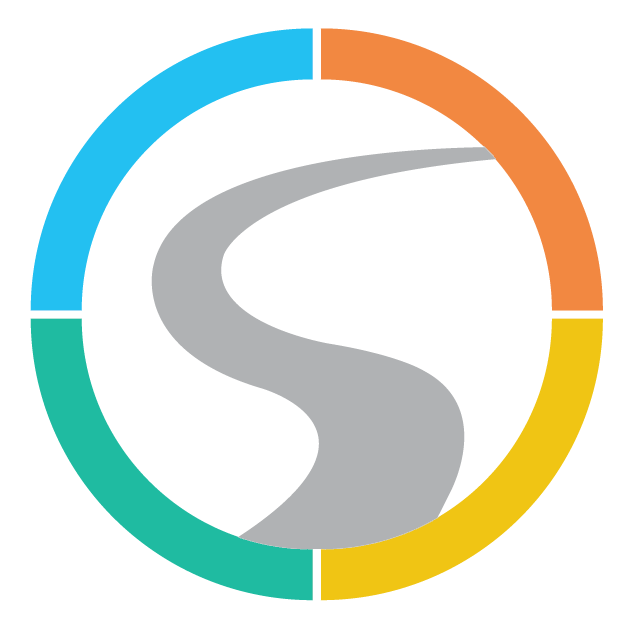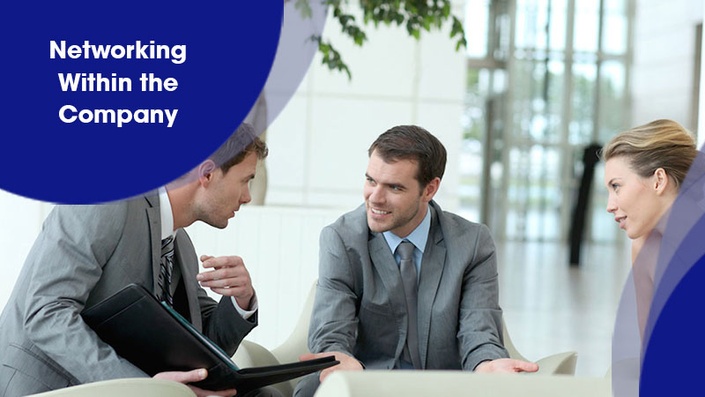 Networking Within the Company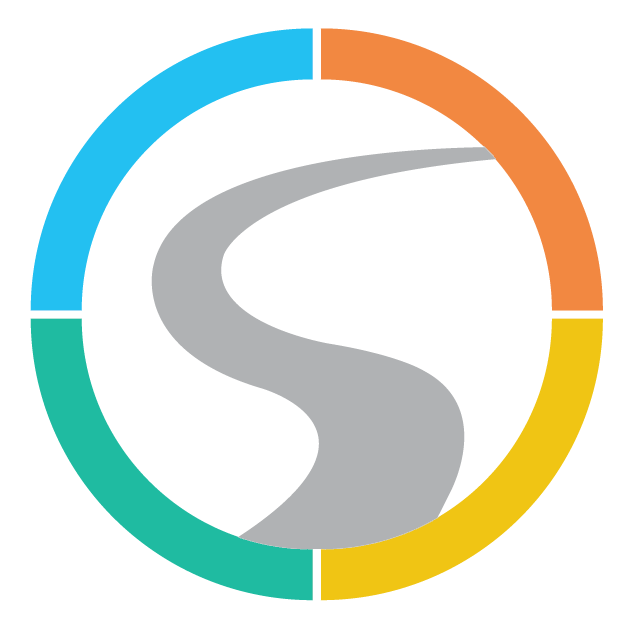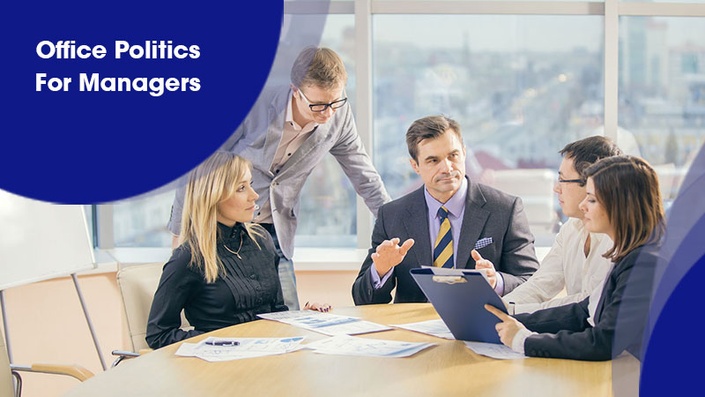 Office Politics For Managers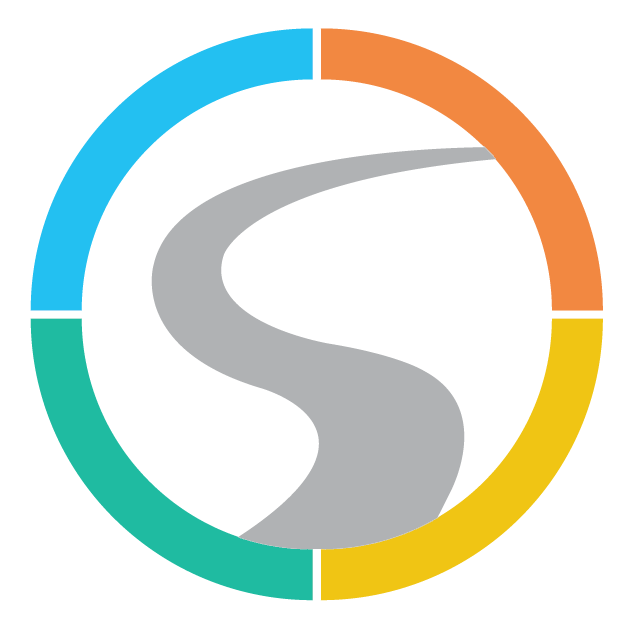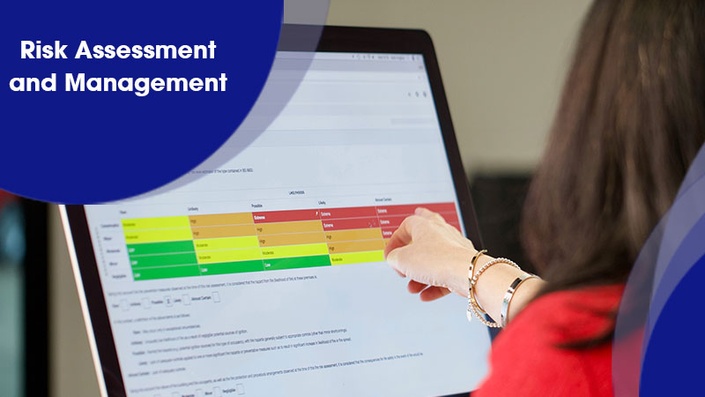 Risk Assessment and Management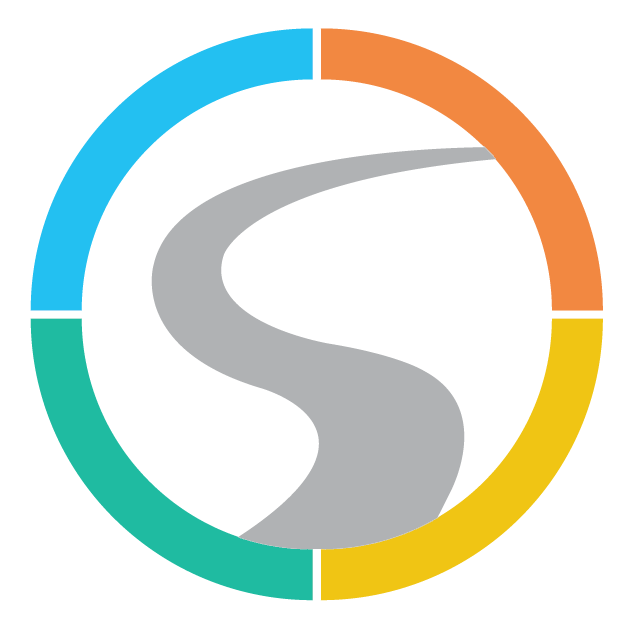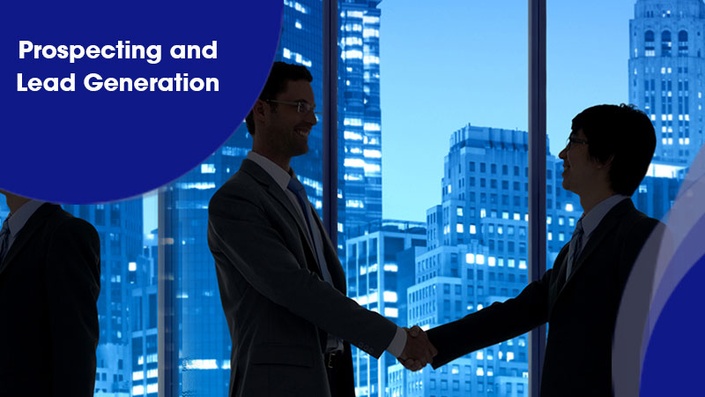 Prospecting and Lead Generation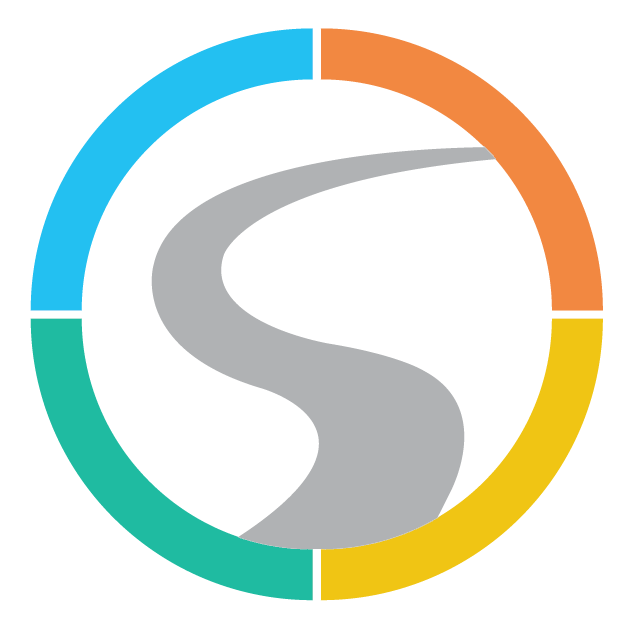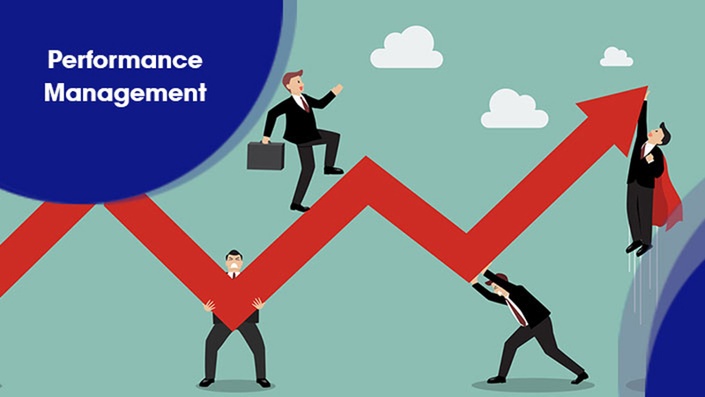 Performance Management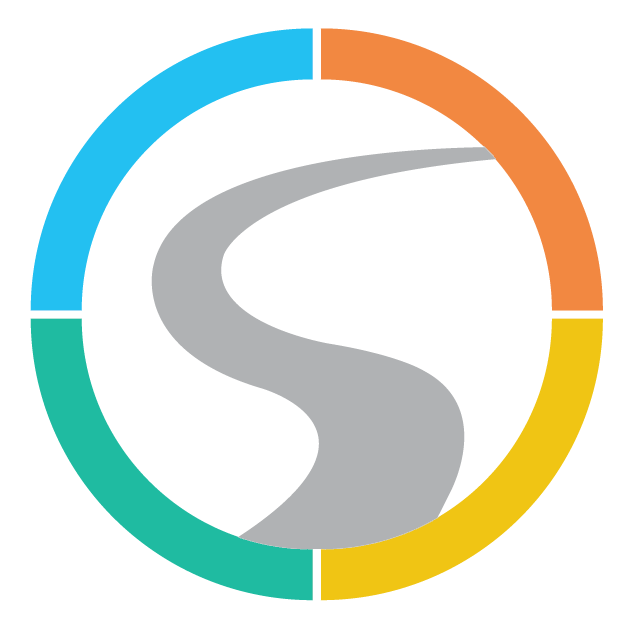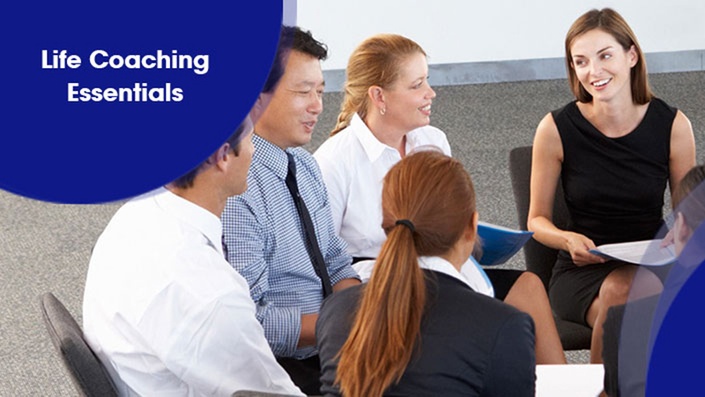 Life Coaching Essentials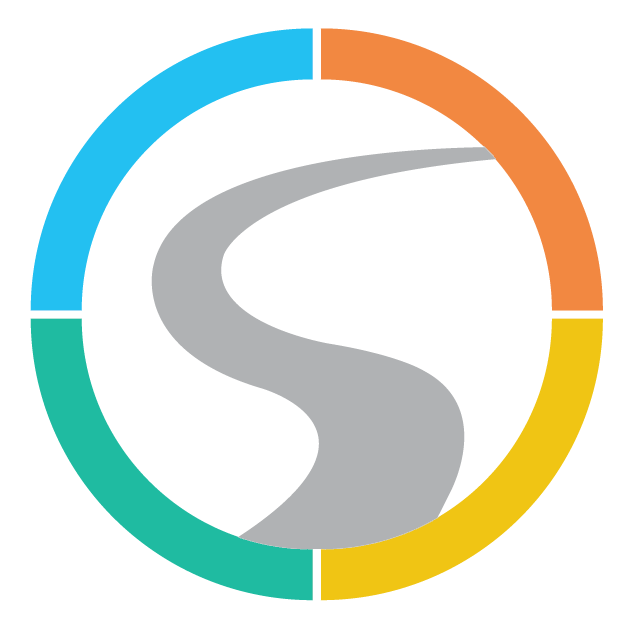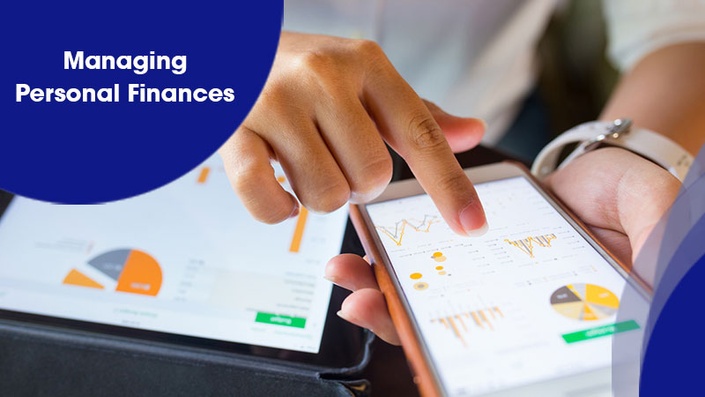 Managing Personal Finances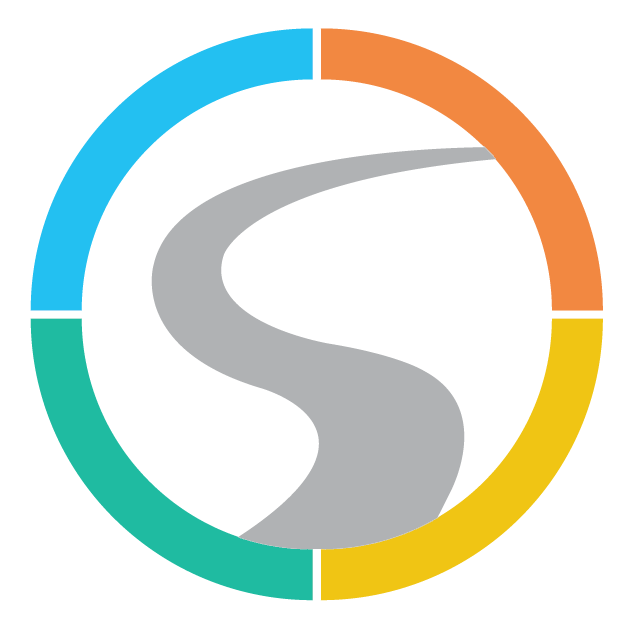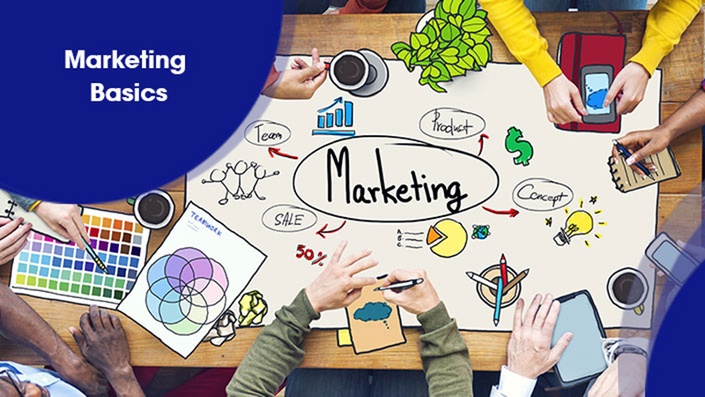 Marketing Basics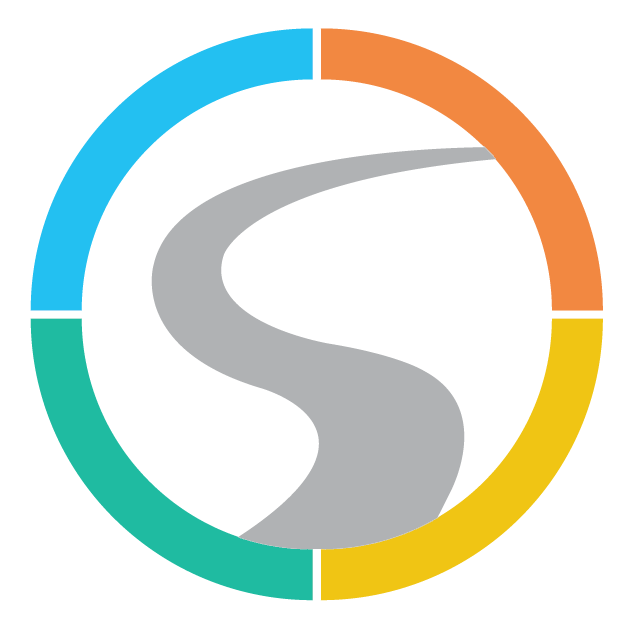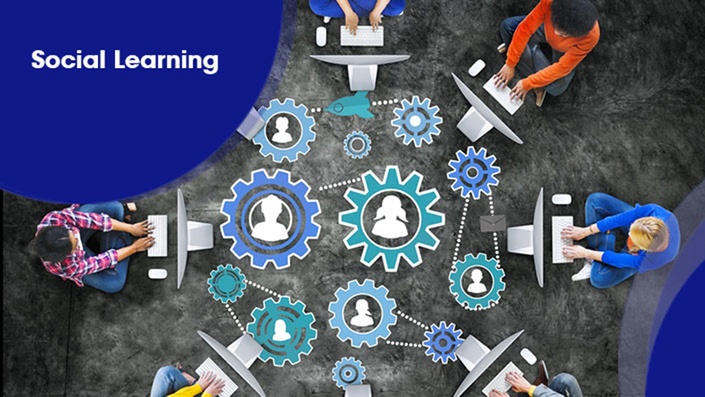 Social Learning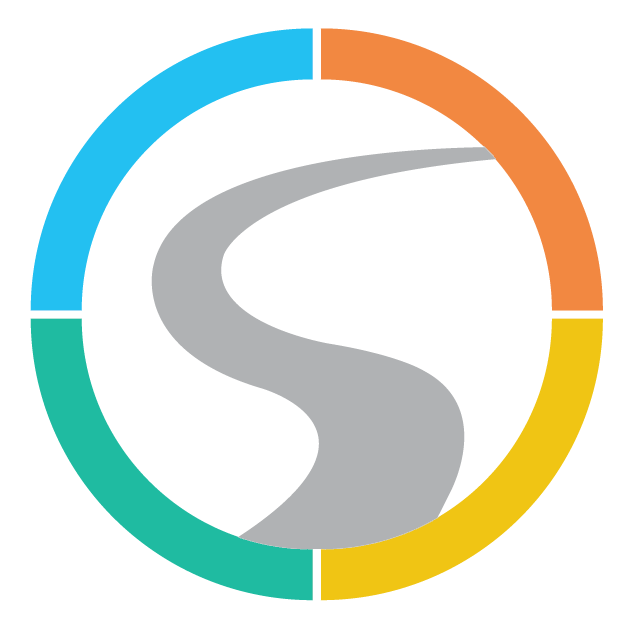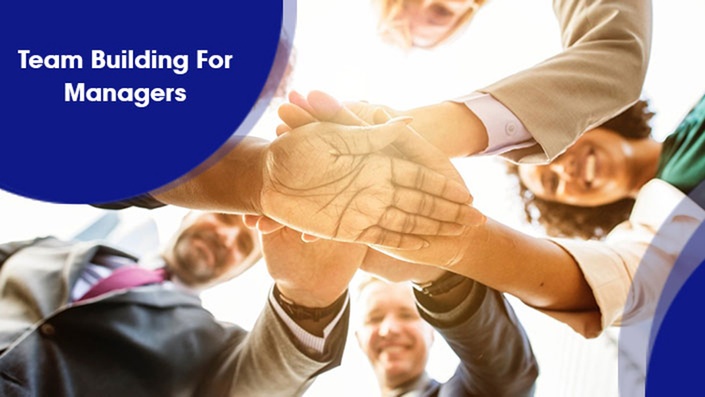 Team Building For Managers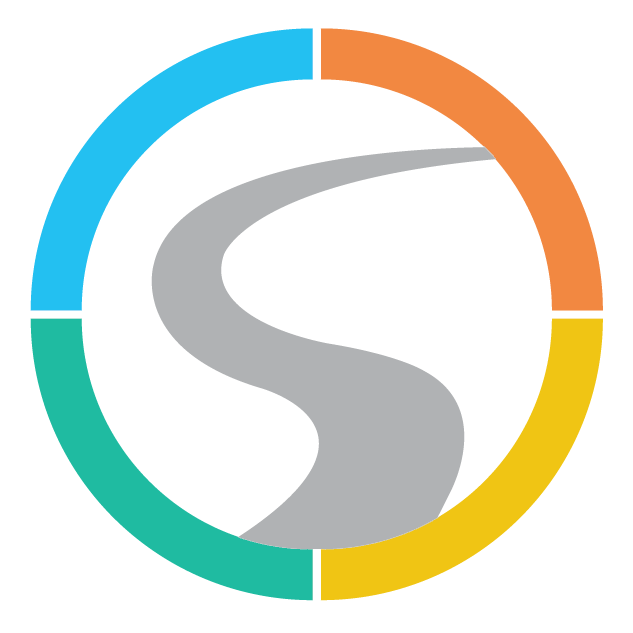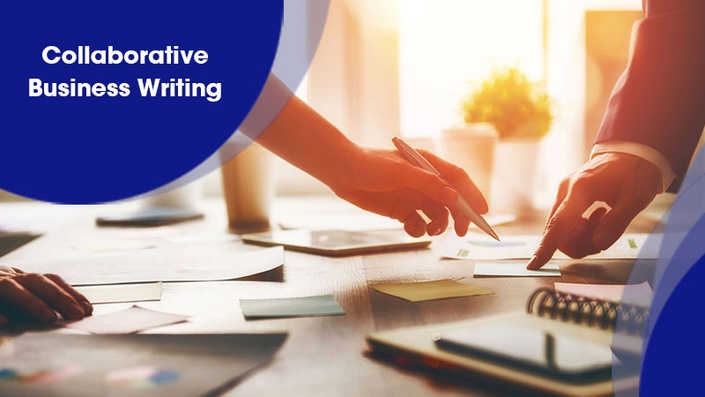 Collaborative Business Writing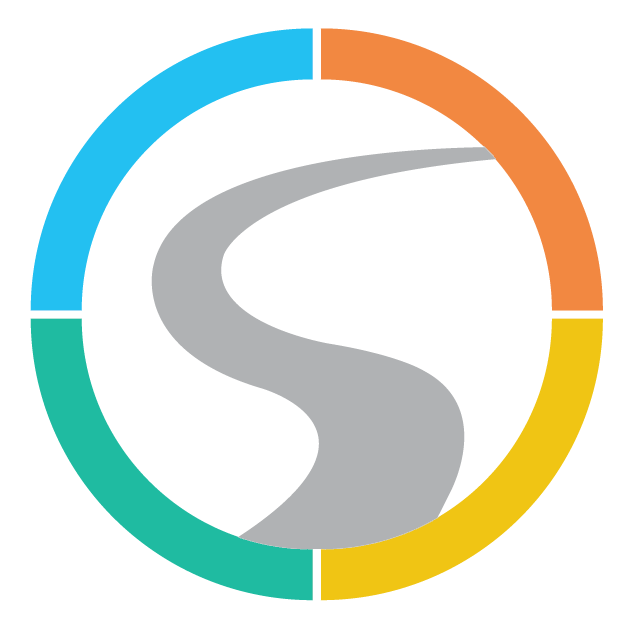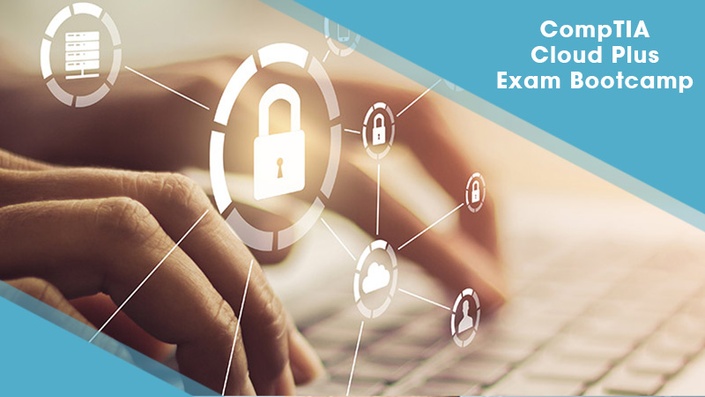 CompTIA Cloud Plus Exam Bootcamp (CV0-002)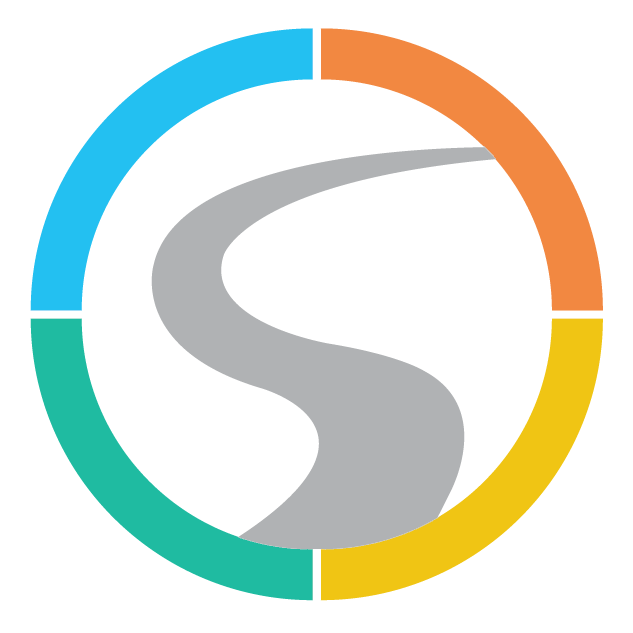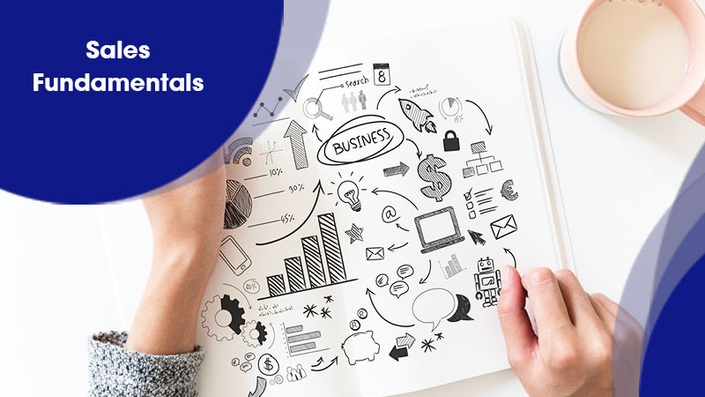 Sales Fundamentals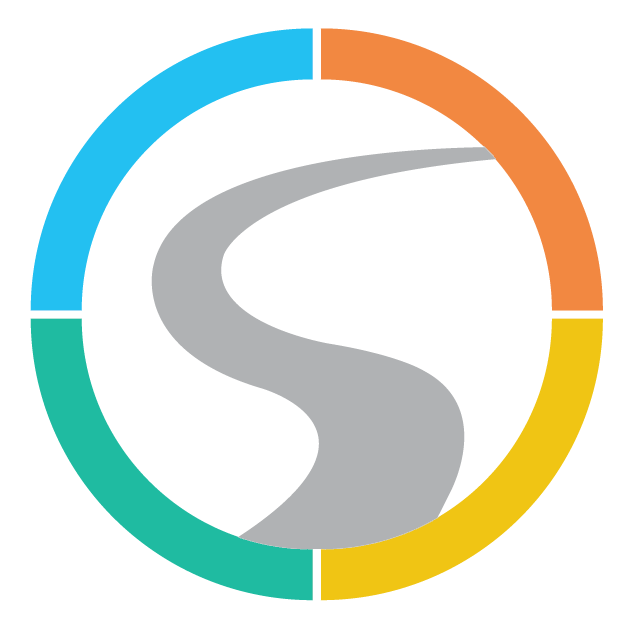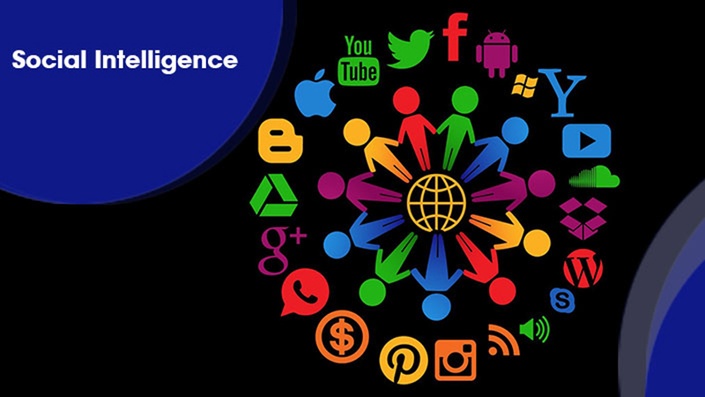 Social Intelligence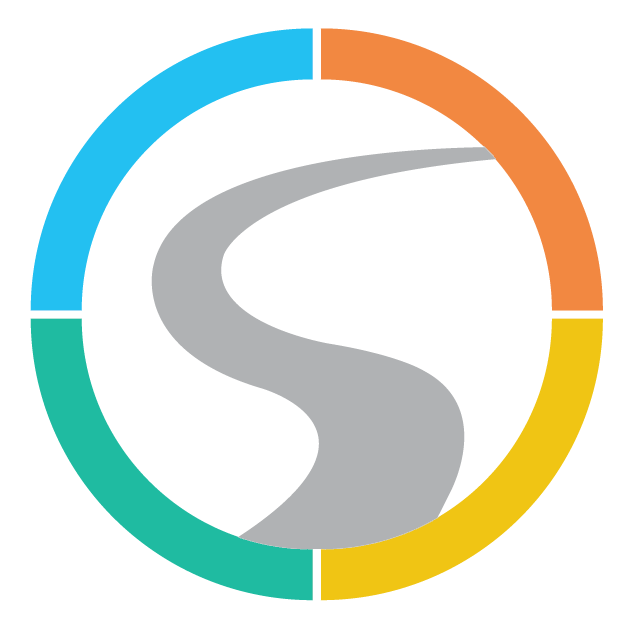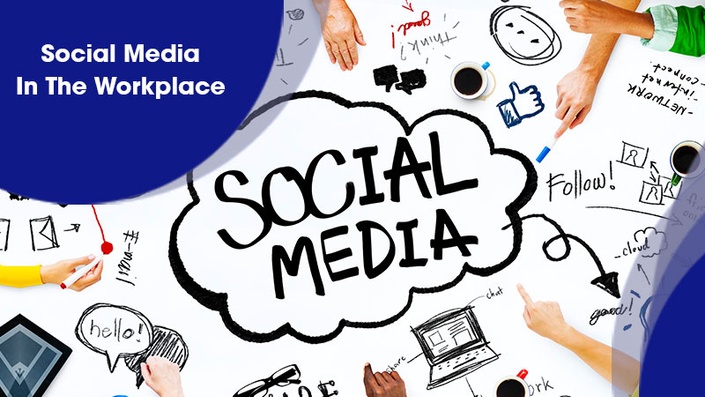 Social Media In The Workplace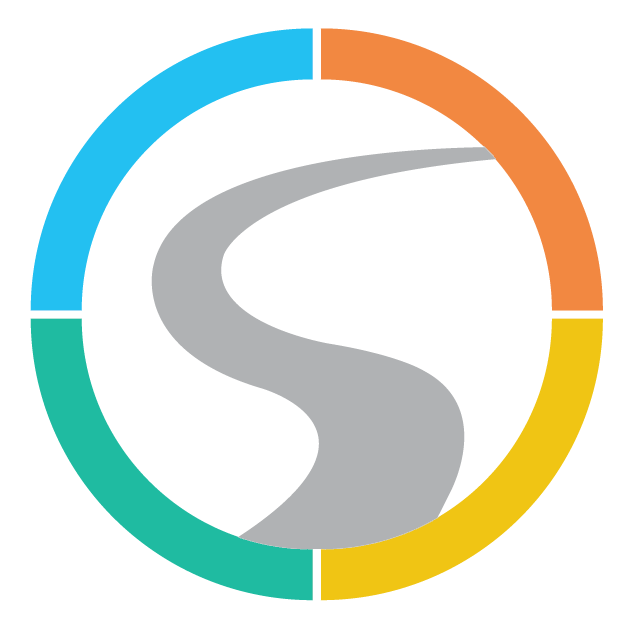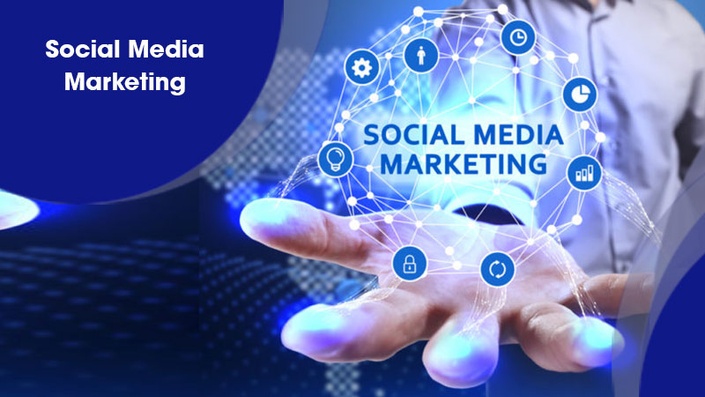 Social Media Marketing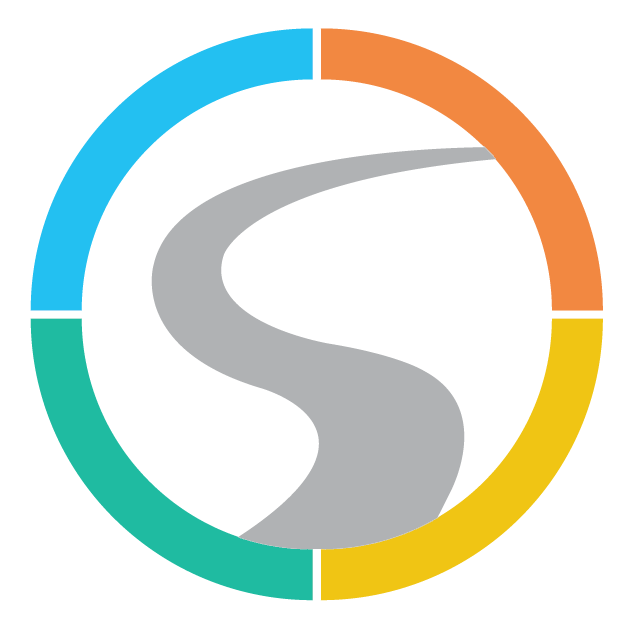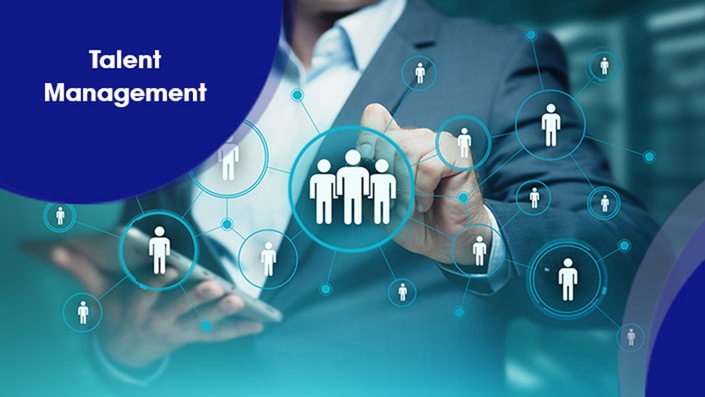 Talent Management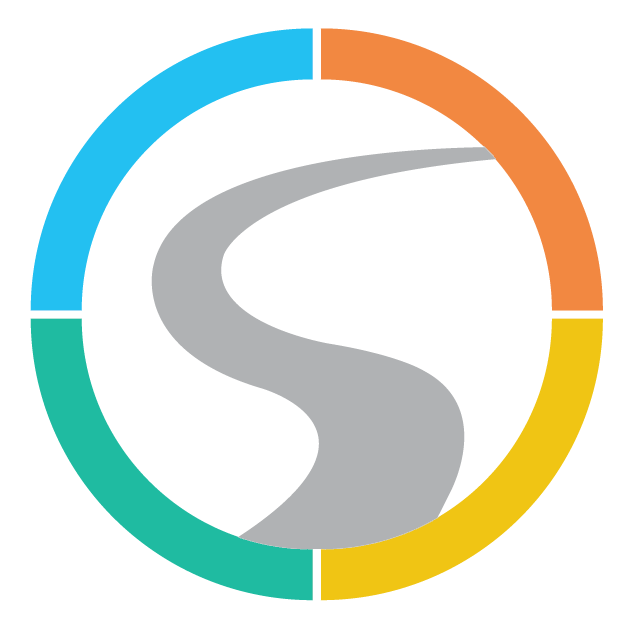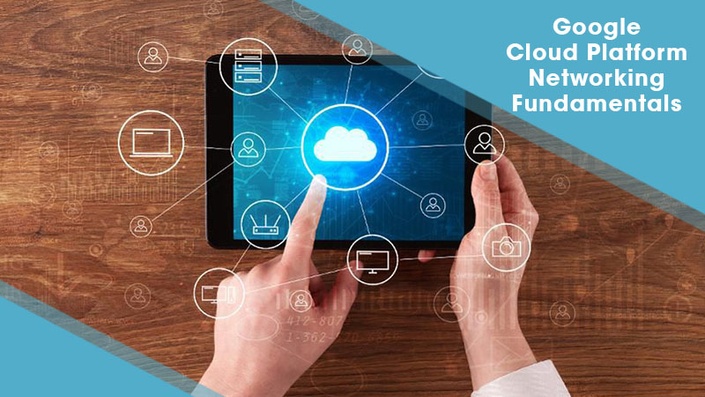 Google Cloud Platform Networking Fundamentals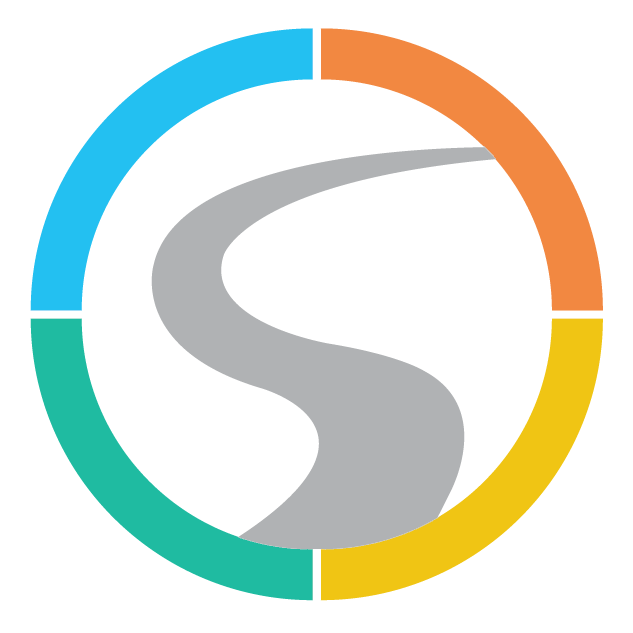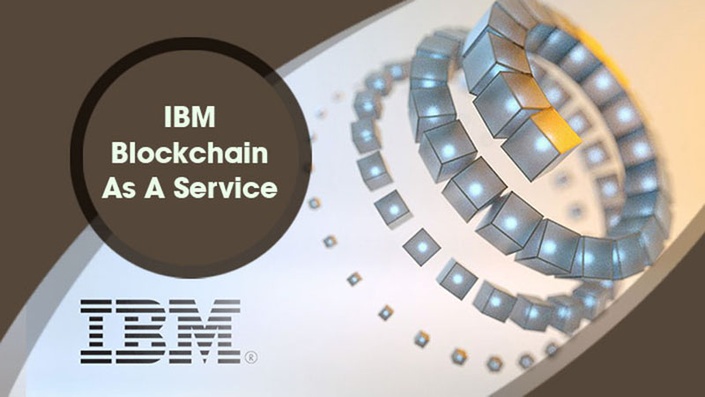 IBM Blockchain As A Service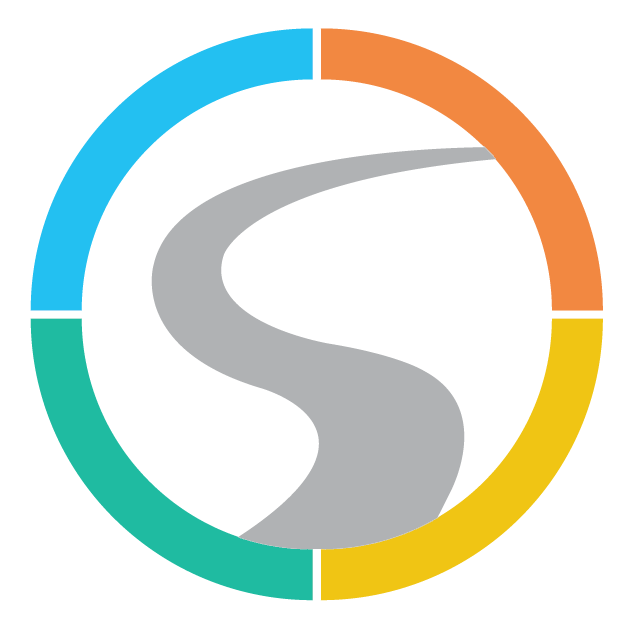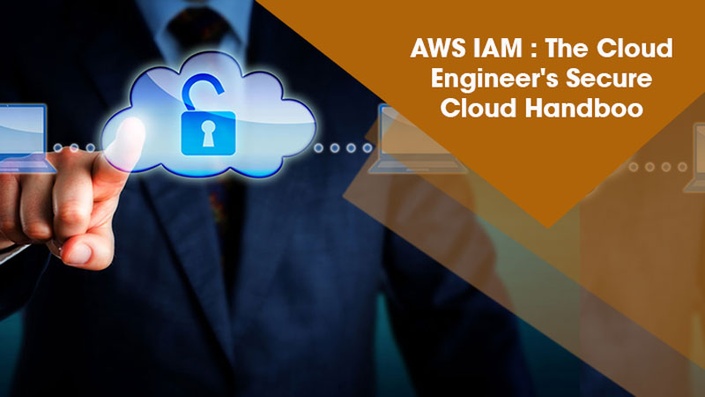 AWS IAM: The Cloud Engineer's Secure Cloud Handbook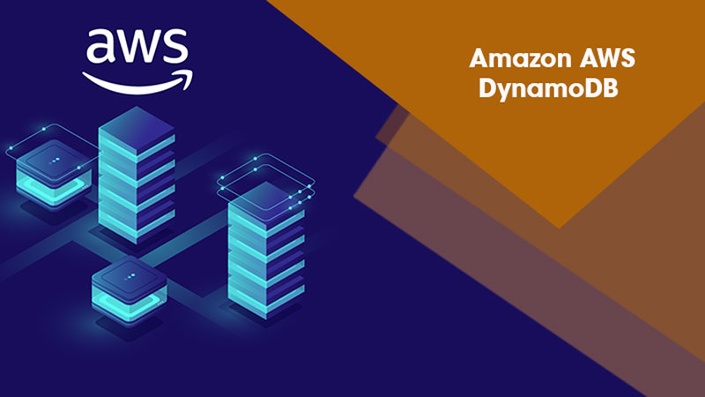 Amazon AWS DynamoDB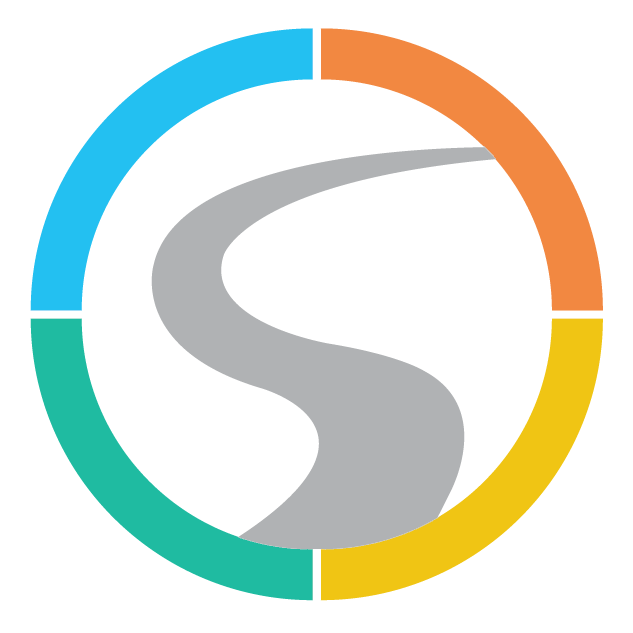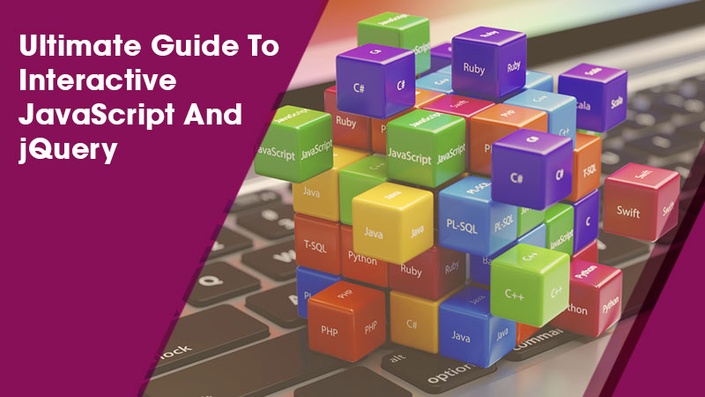 Ultimate Guide To Interactive JavaScript And jQuery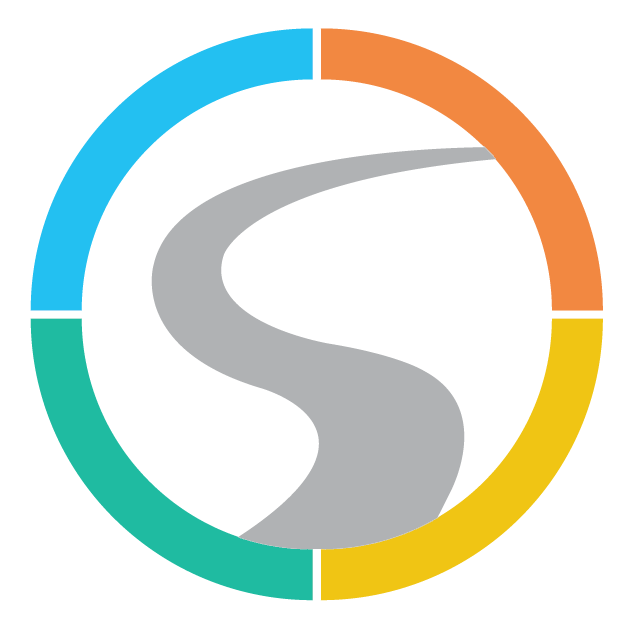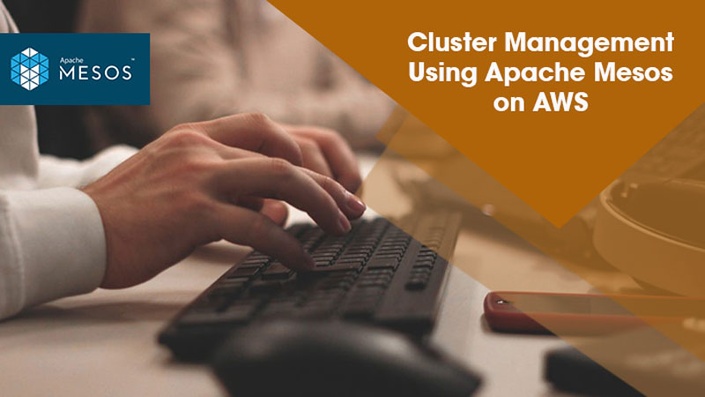 Cluster Management Using Apache Mesos on AWS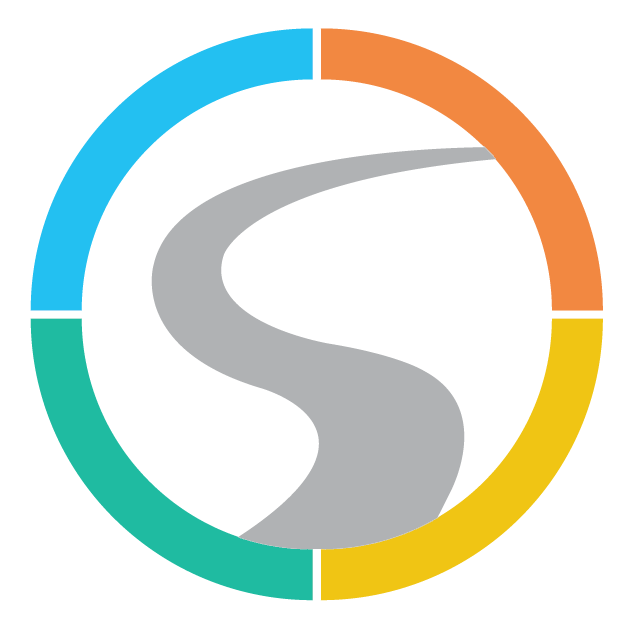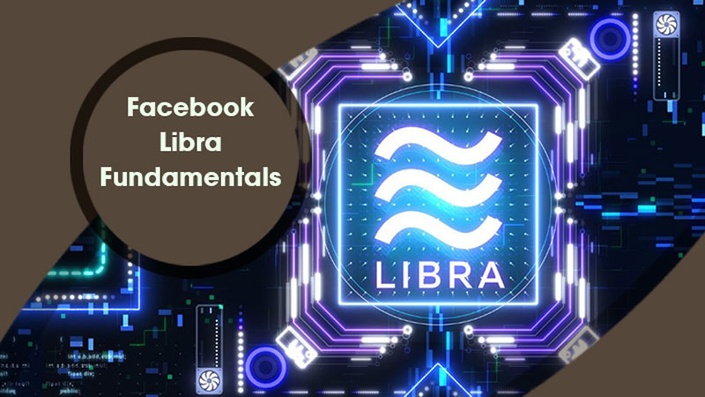 Facebook Libra Fundamentals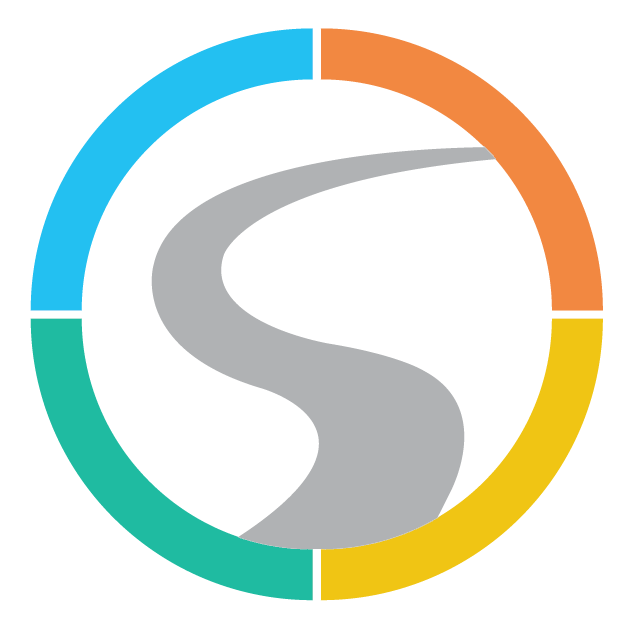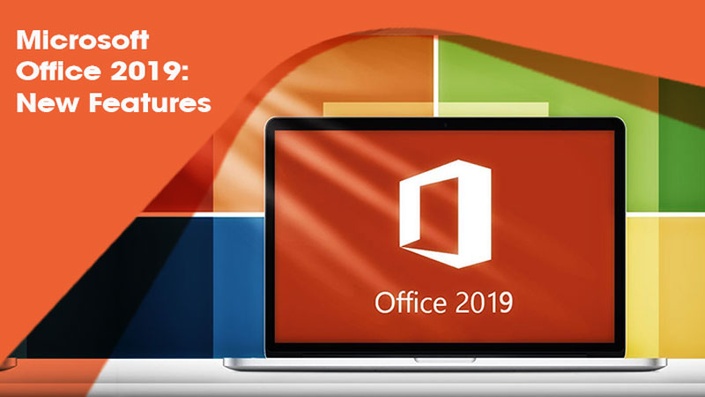 Microsoft Office 2019: New Features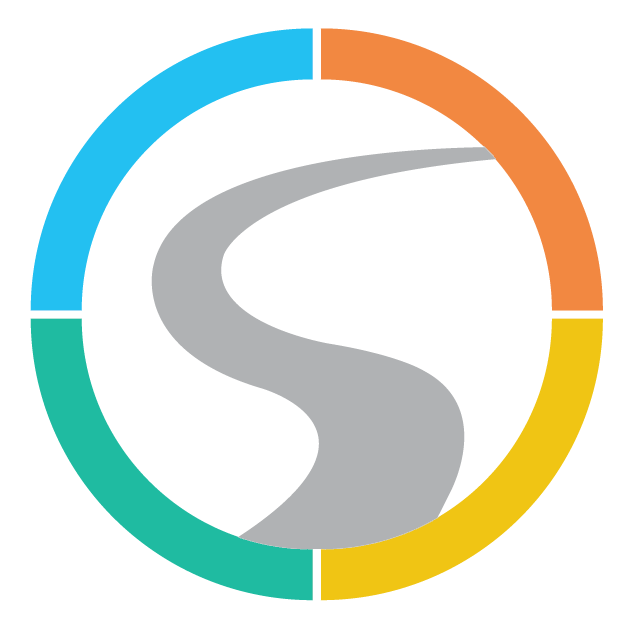 Certified in Risk and Information Systems Control(McLearn)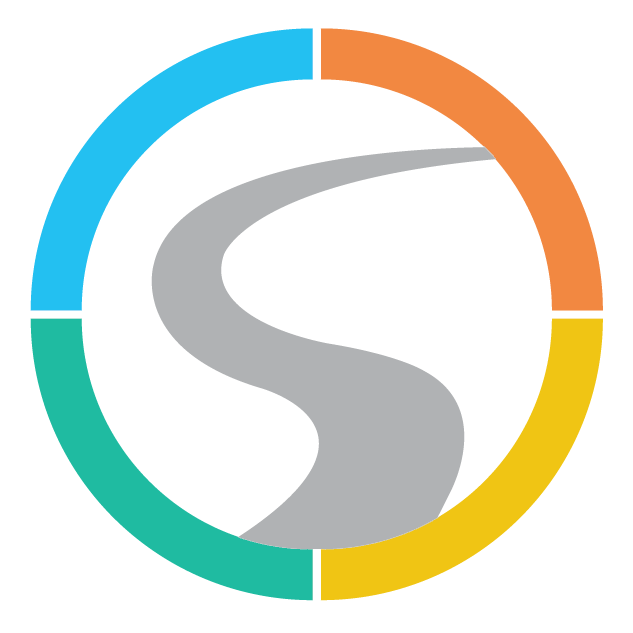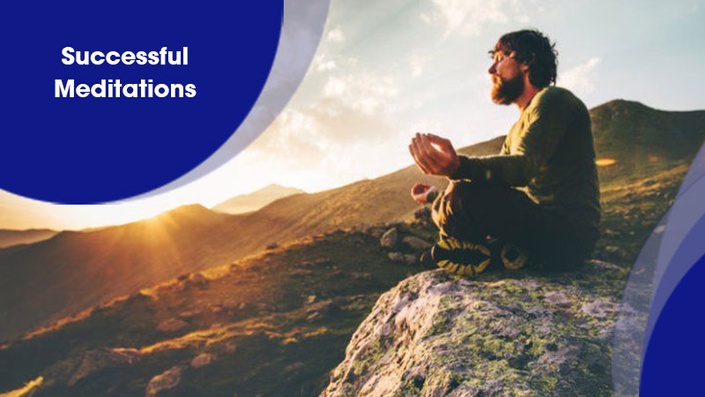 Successful Meditation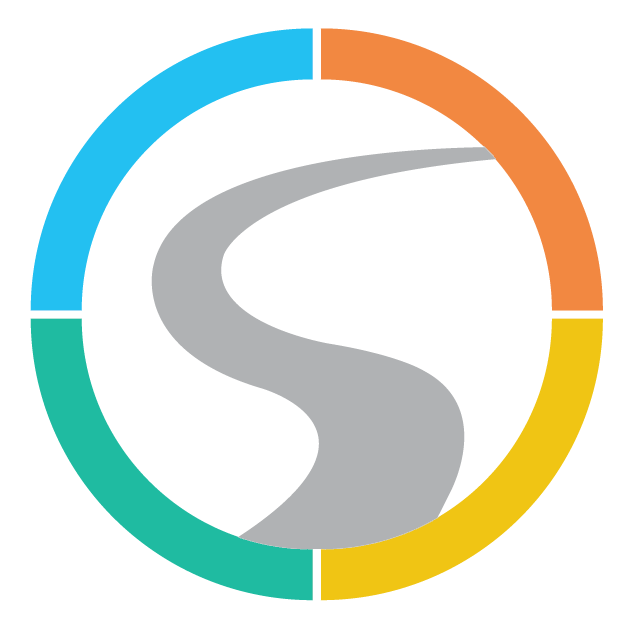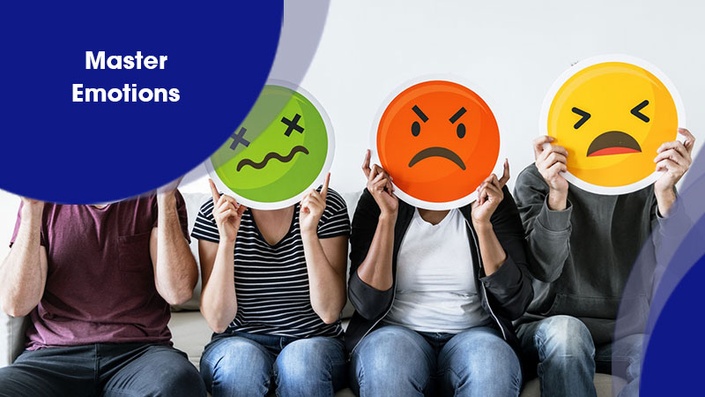 Master Emotions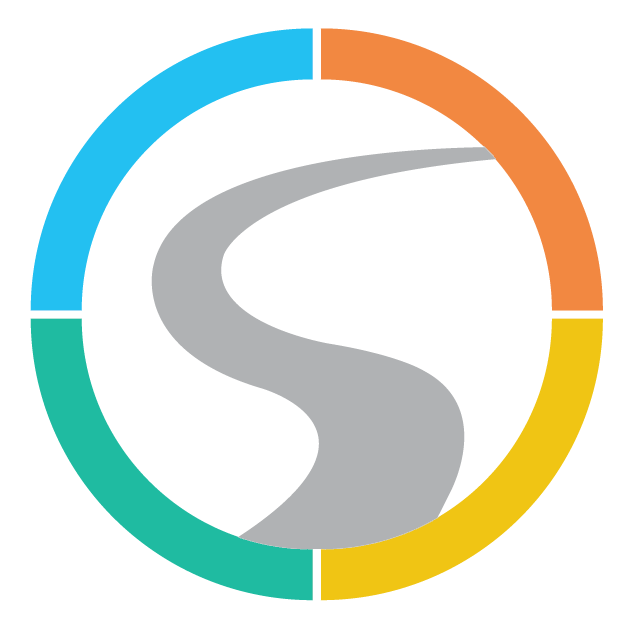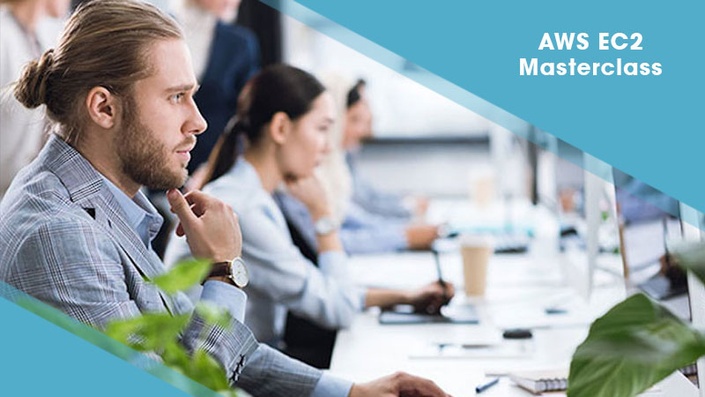 Amazon AWS EC2 Masterclass
Gain a deep understanding on how the EC2 instances operate in AWS and how to configure them for your environment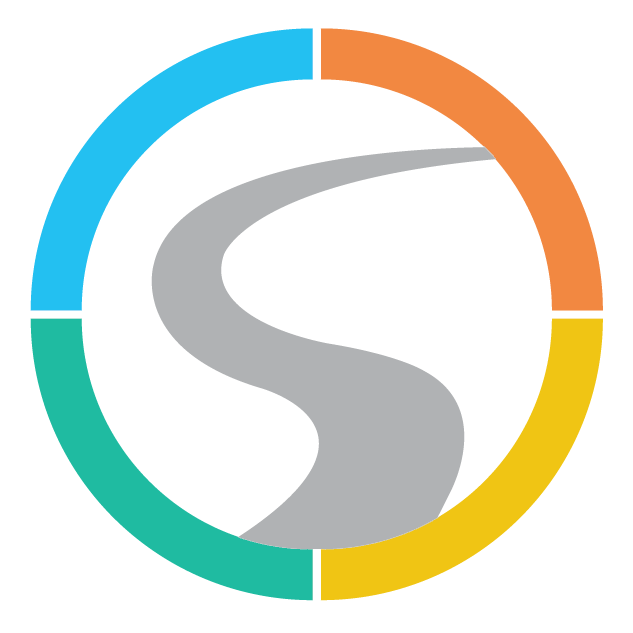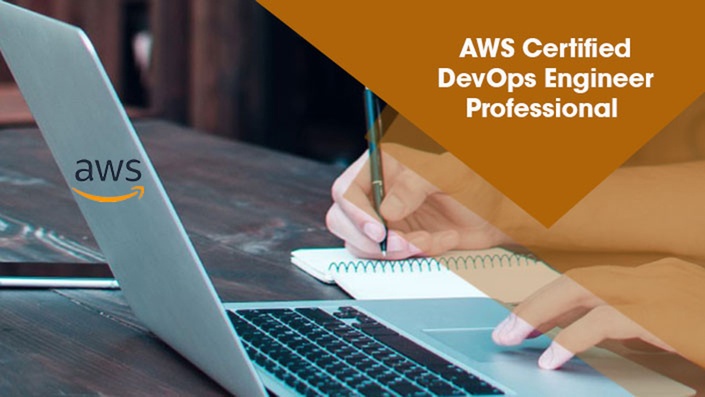 AWS Certified DevOps Engineer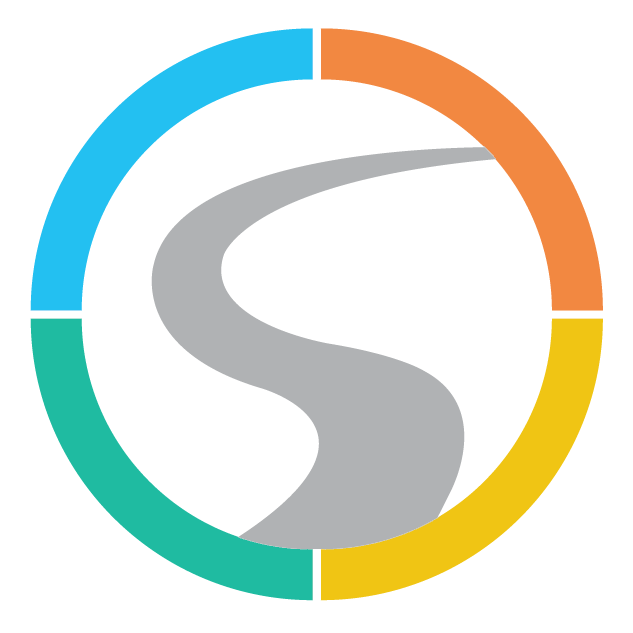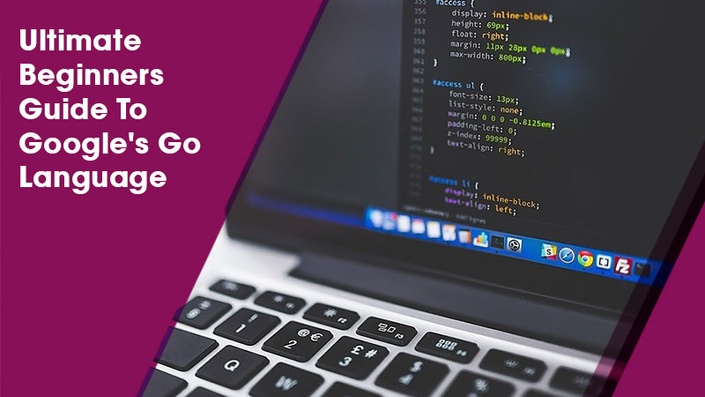 Ultimate Beginners Guide To Google's Go Language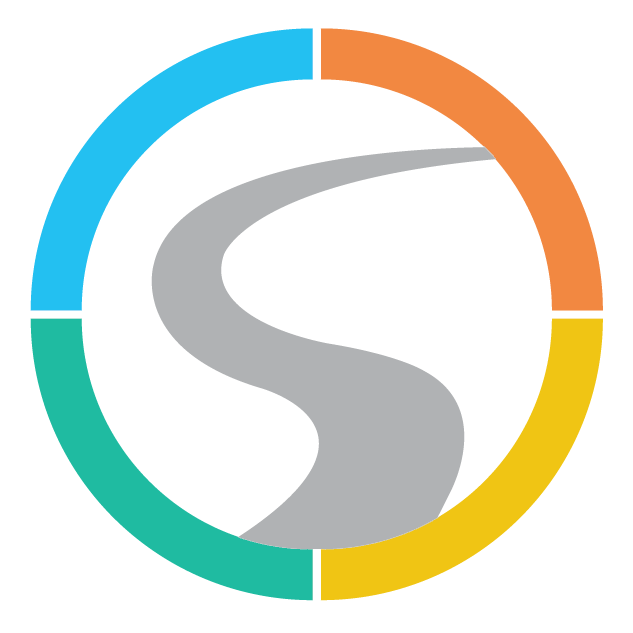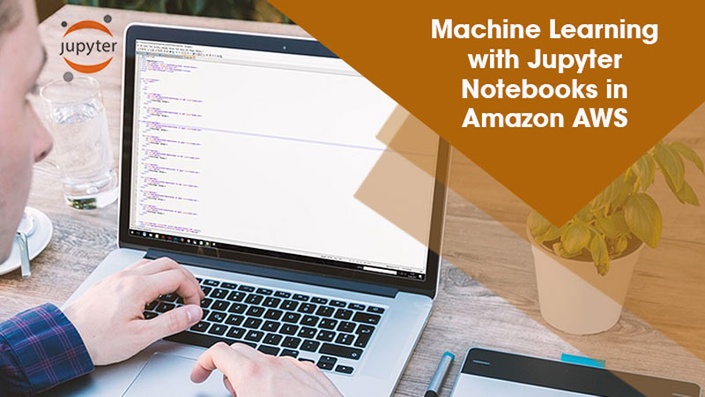 Machine Learning with Jupyter Notebooks in Amazon AWS
A comprehensive look into Machine Learning using Dynamic Programming, Python and SageMaker service offered by Amazon AWS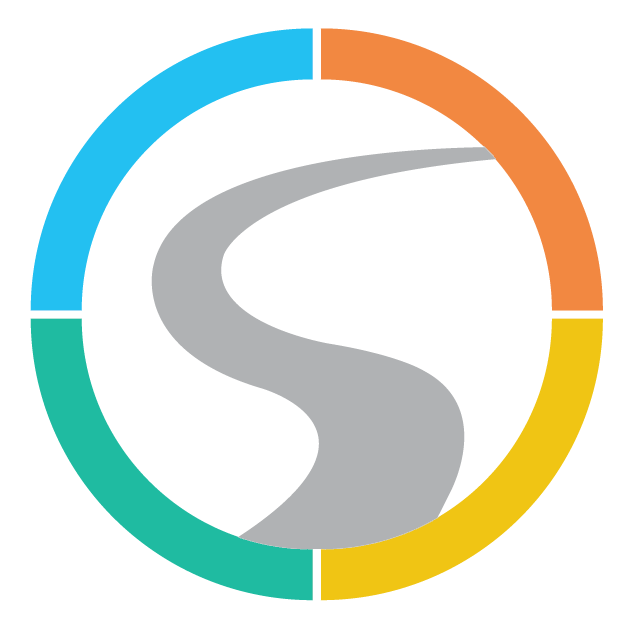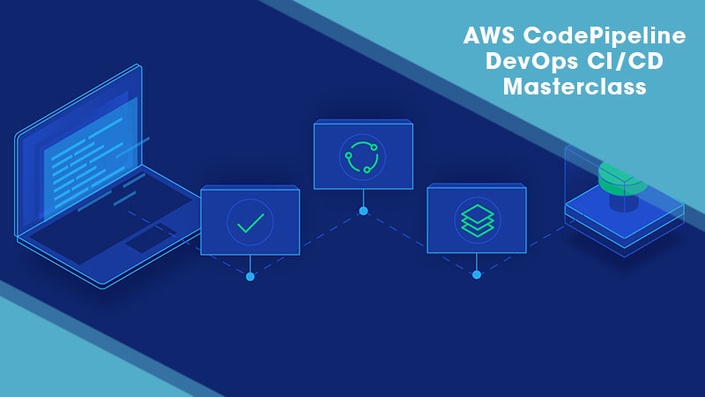 AWS CodePipeline DevOps CI/CD Masterclass 2020
Build a complete DevOps CI/CD pipeline with AWS CodePipeline by deploying several web applications using AWS CodeStar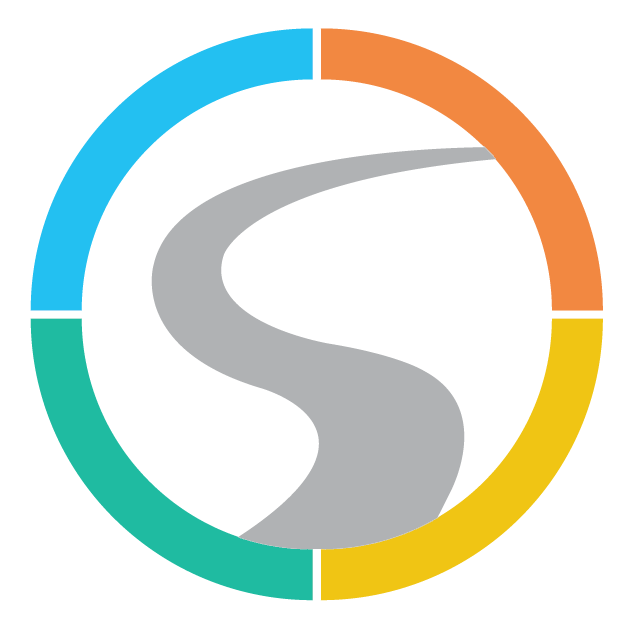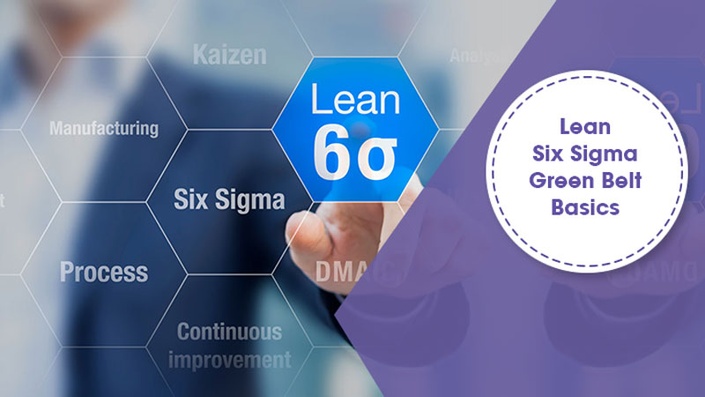 Lean Six Sigma Green Belt Basics
Gain operational efficiency by continuously improving your business processes by using Lean Six Sigma Methodology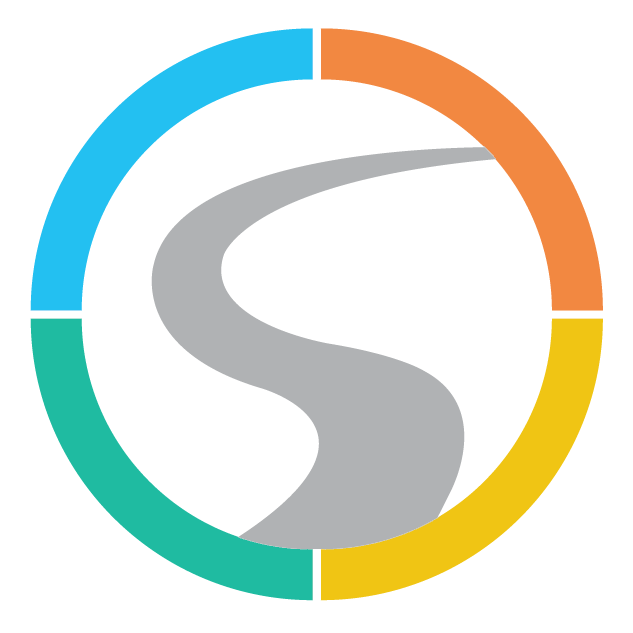 Become a Real Estate Agent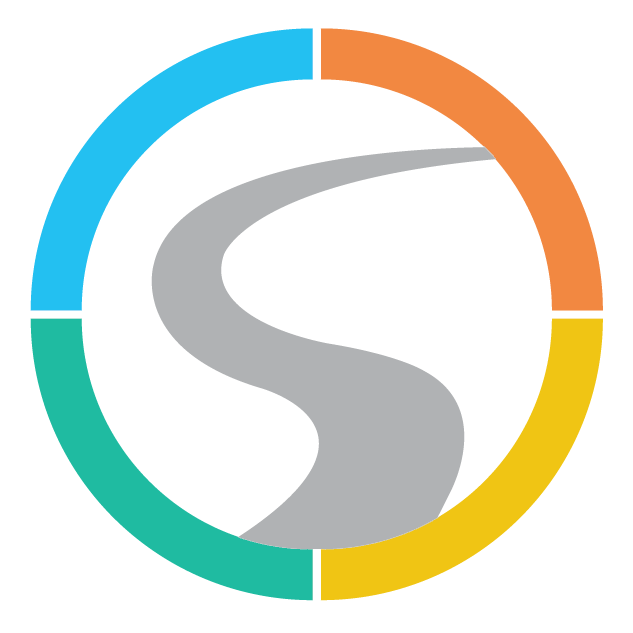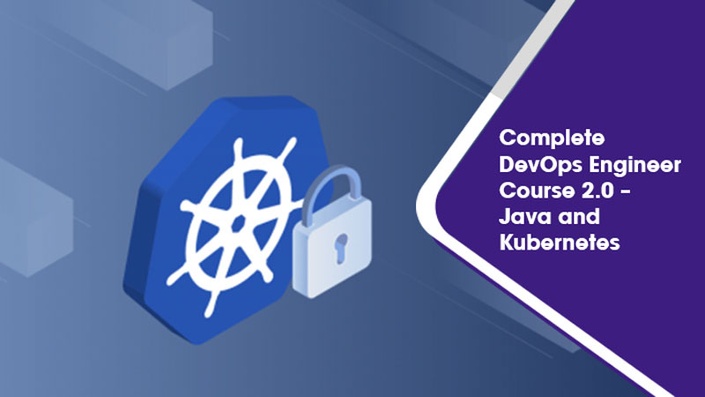 Complete DevOps Engineer Course 2.0 - Java & Kubernetes
Learn how to program in Java and build scalable web applications using Kubernetes with Google Cloud platform. DevOps pro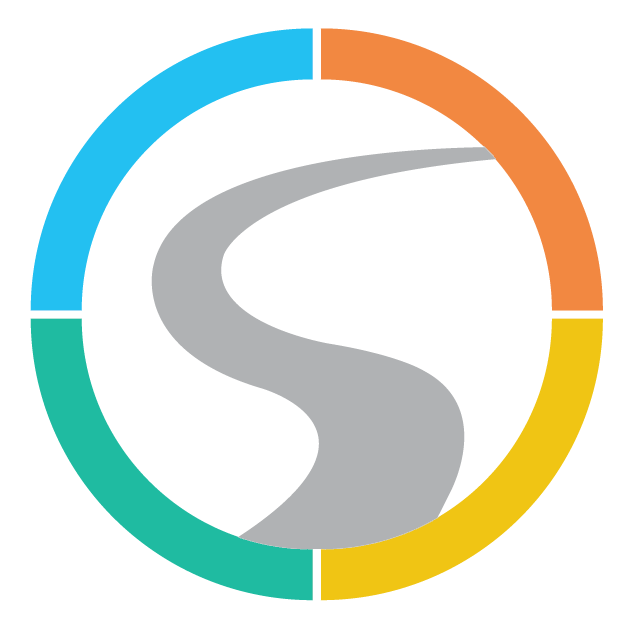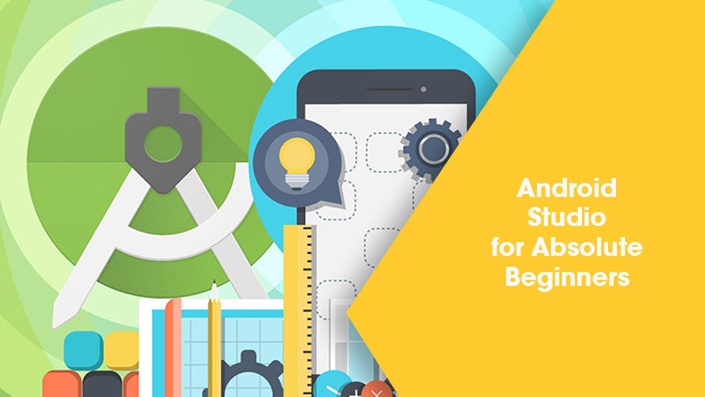 Android Studio For Absolute Beginners
Learn fundamentals of Android Studio Android development, and gain valuable skills in preparing to develop mobile apps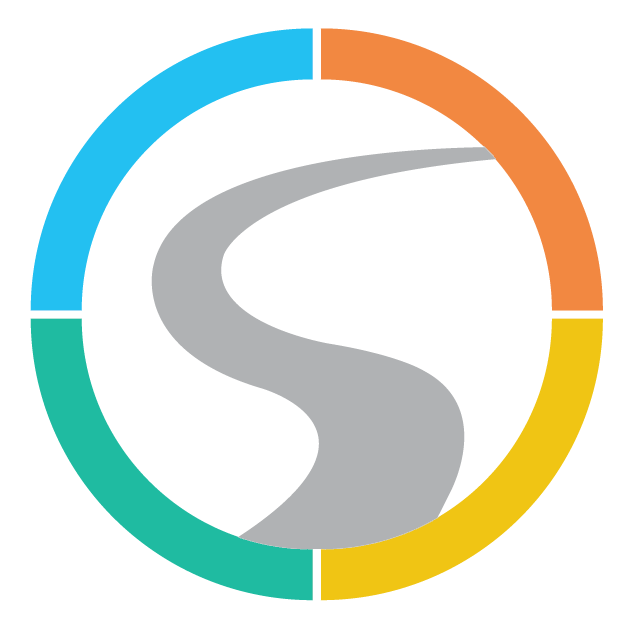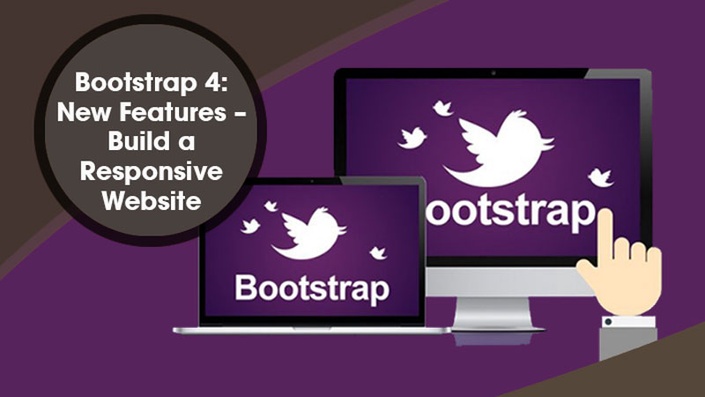 Bootstrap 4.0 New Features Build Responsive Website
Learn the new features and functionality in Bootstrap 4.0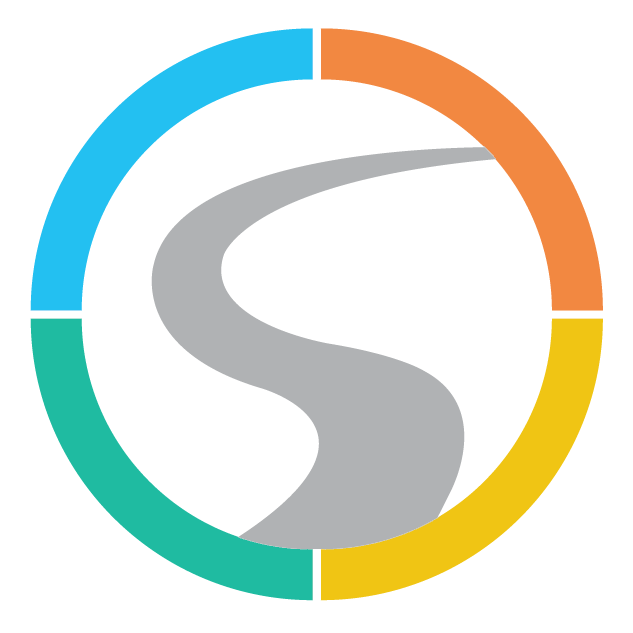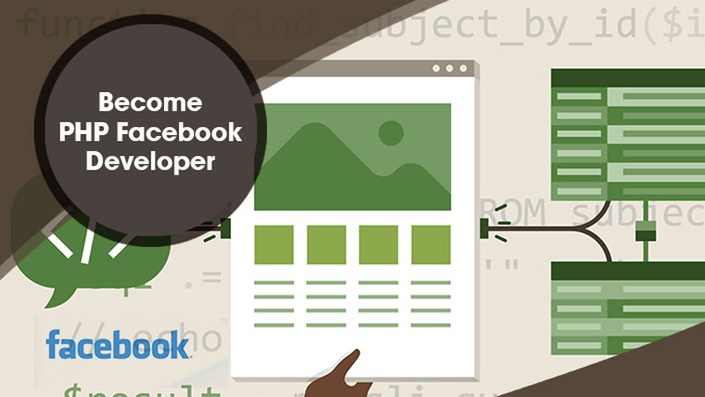 Become PHP Facebook Developer
Using Facebook Account Kit, learn how to become a Facebook developer using PHP programming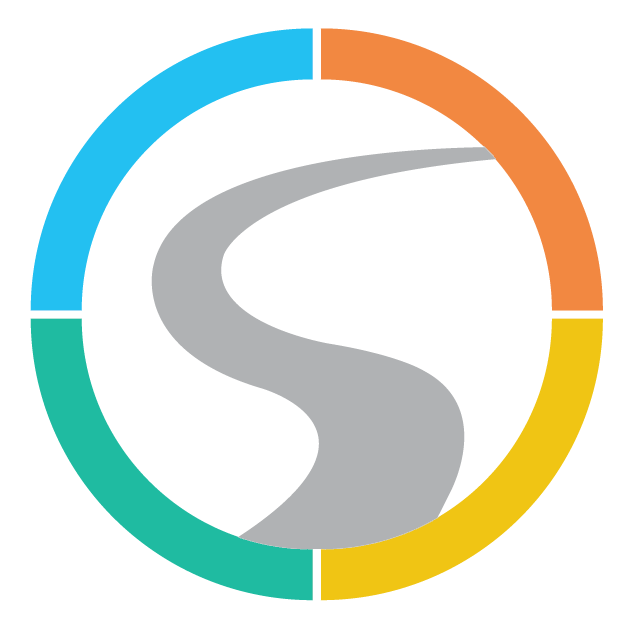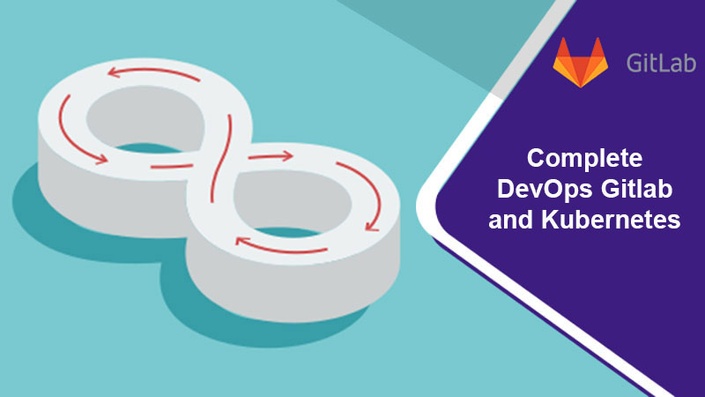 Complete DevOps Gitlab and Kubernetes
Learn Complete Auto DevOps implementation with Gitlab & Kubernetes: Best Practices Bootcamp!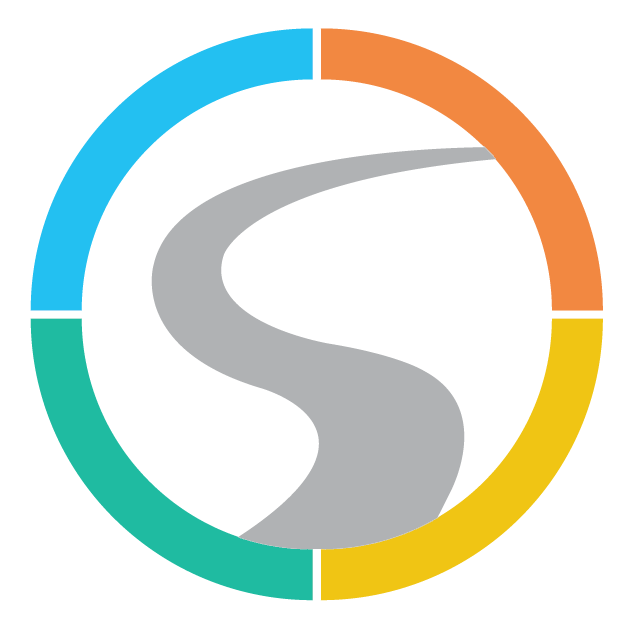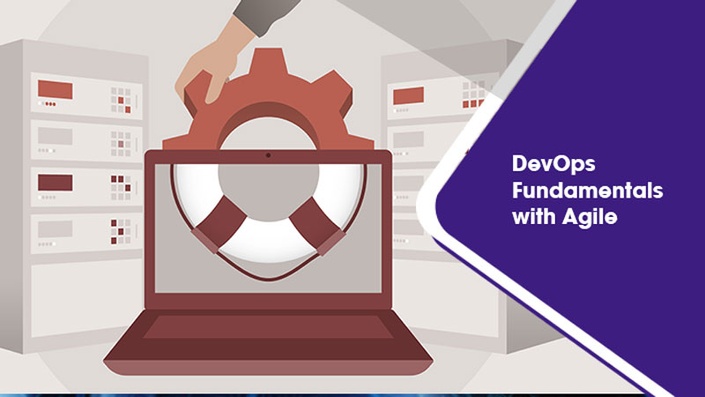 DevOps Fundamentals With Agile
Learn the fundamentals of DevOps methodology, continuous integration, build automation, quality assurance, with agile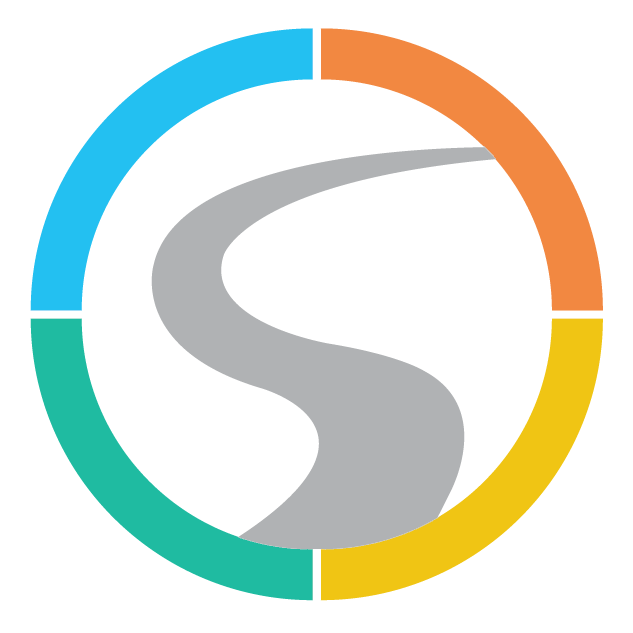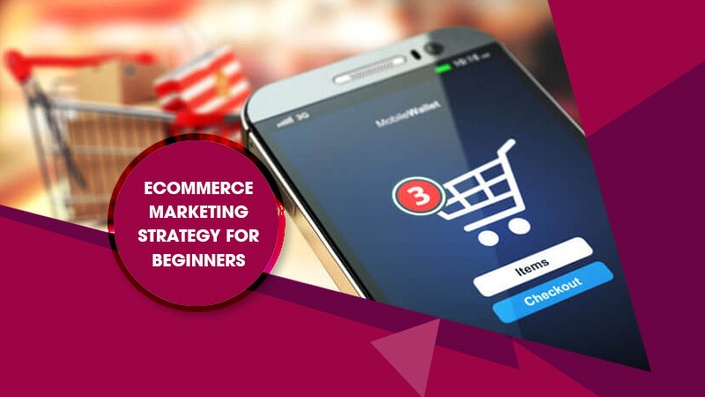 E-Commerce Marketing Strategy For Beginners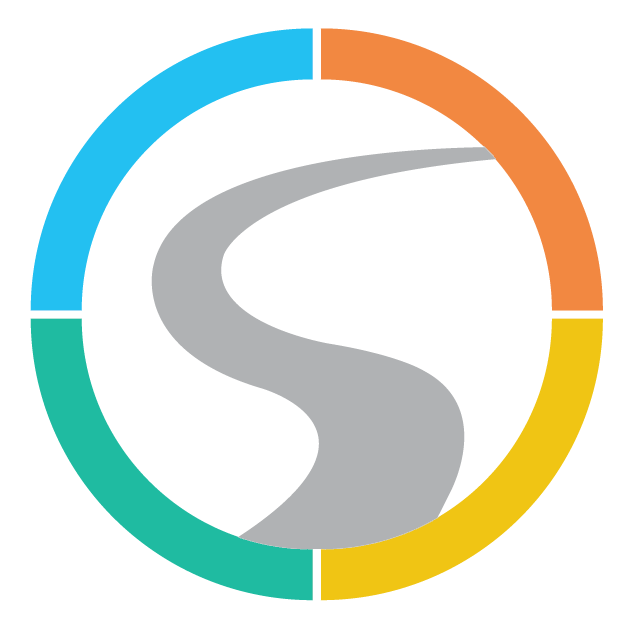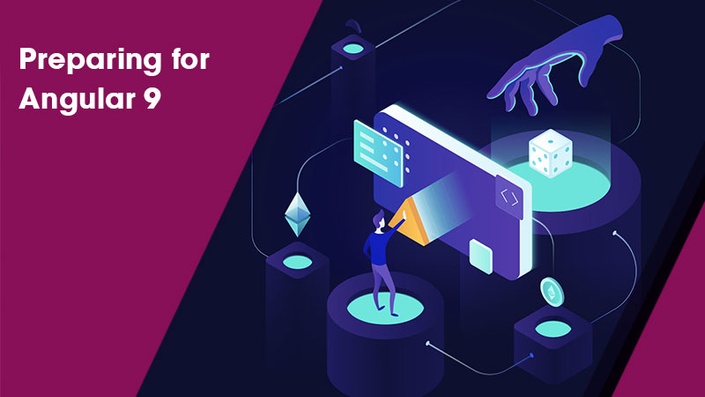 Preparing for Angular 9
What you should need to know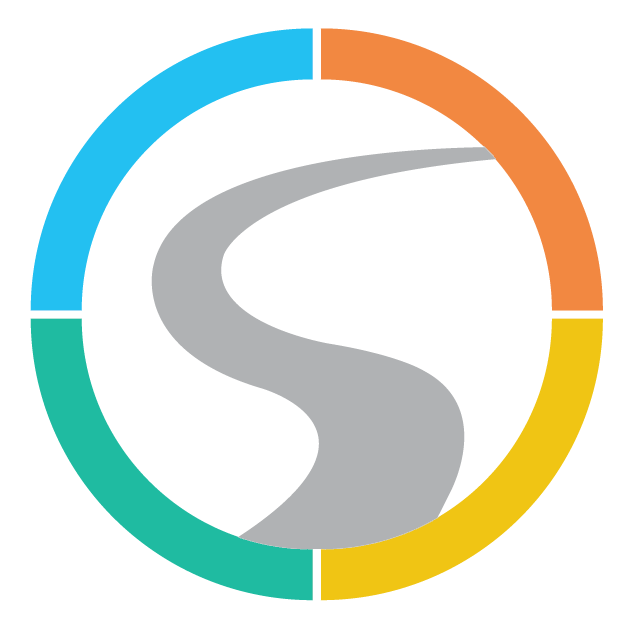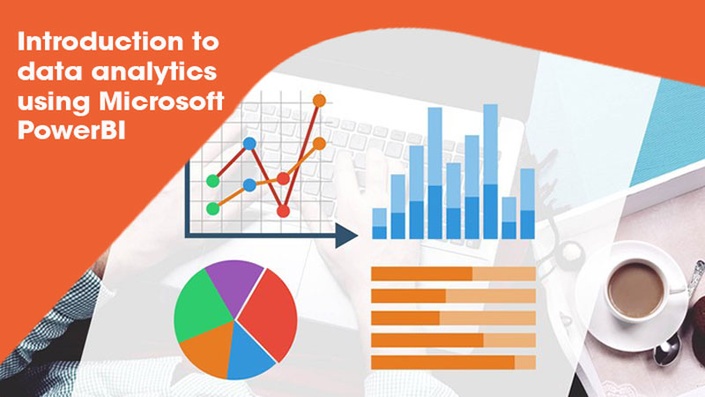 Introduction To Data Analytics Using Microsoft Power BI
Learn how to perform Big Data Analytics using Microsoft Power BI- Microsoft Business Intelligence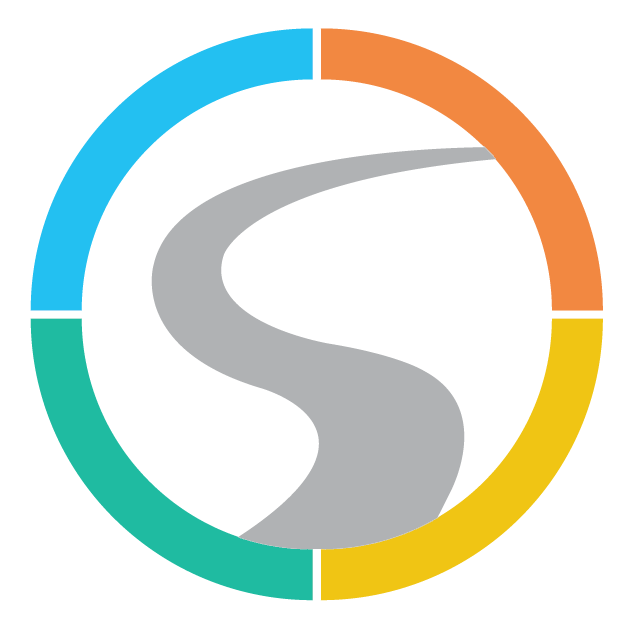 IT Networking Fundamentals For Complete Beginners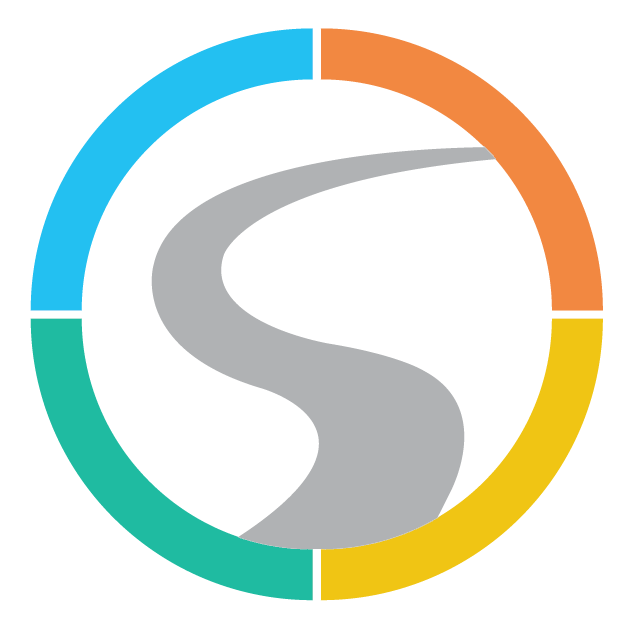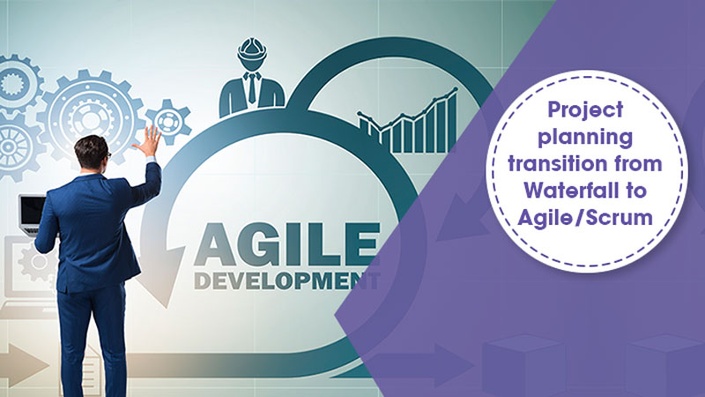 Project Planning: Transition From Waterfall To Agile-Scrum
Learn practically how to plan your project and successfully transition from waterfall approach to agile development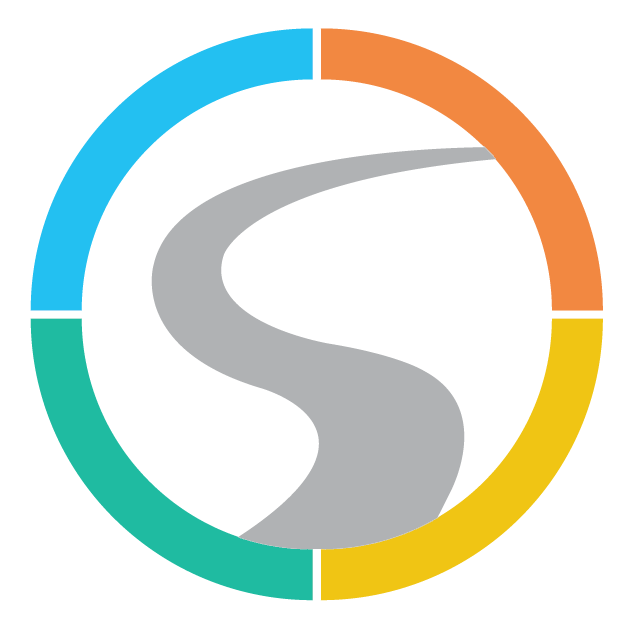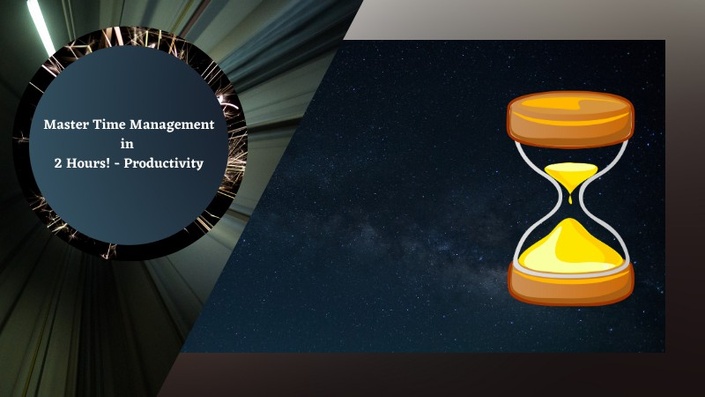 Master Time Management in 2 Hours! - Productivity Guide
Improve your productivity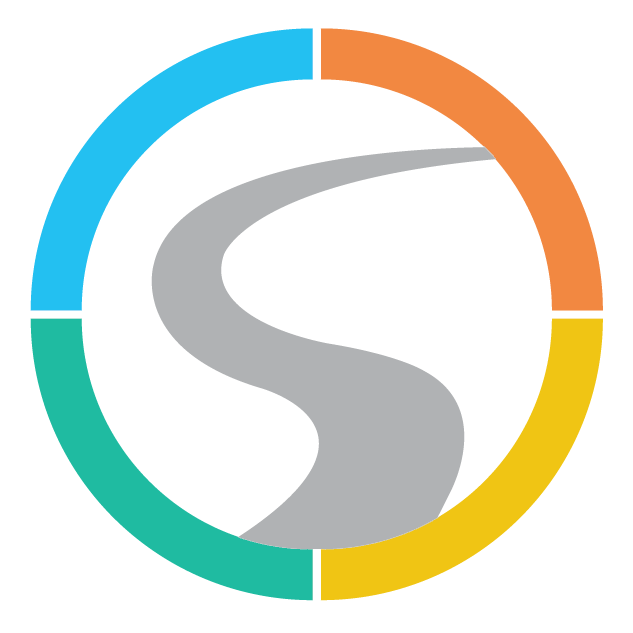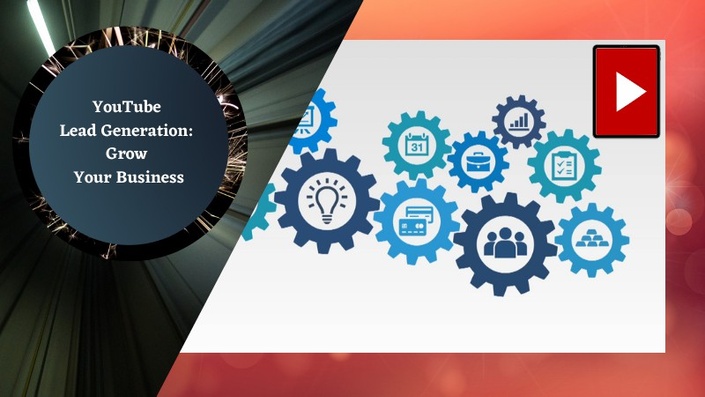 YouTube Lead Generation: Grow Your Business through YouTube
Improve your reach, conversion rates and revenue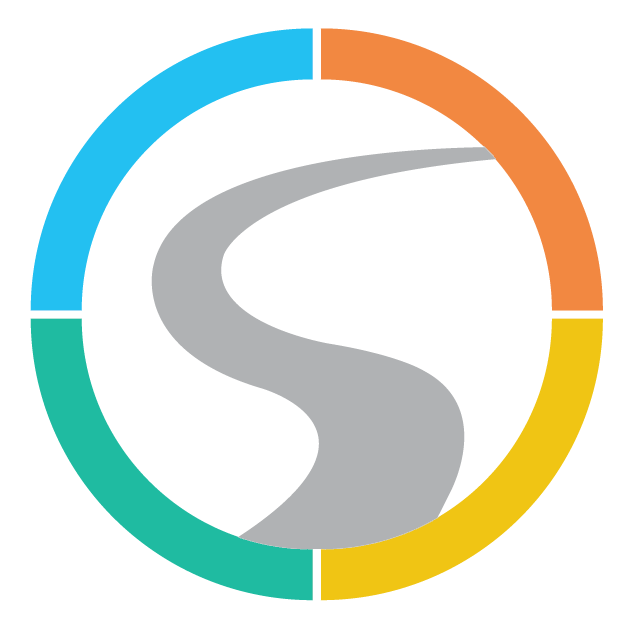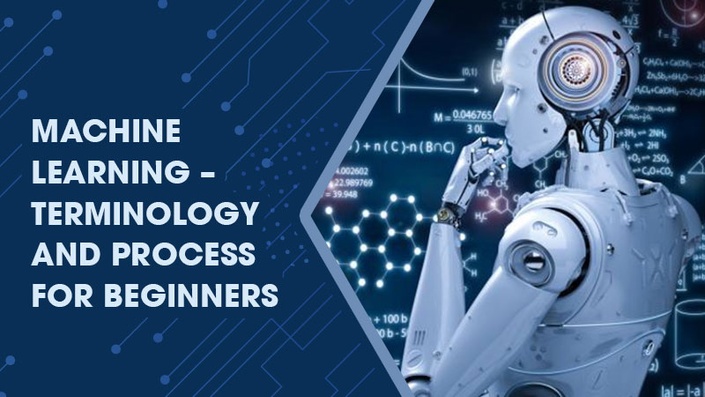 Machine Learning Terminology and process for beginners
Learn Machine Learning Terminology & Process and gain solid understanding along with hand-on labs. Master 5 Steps of ML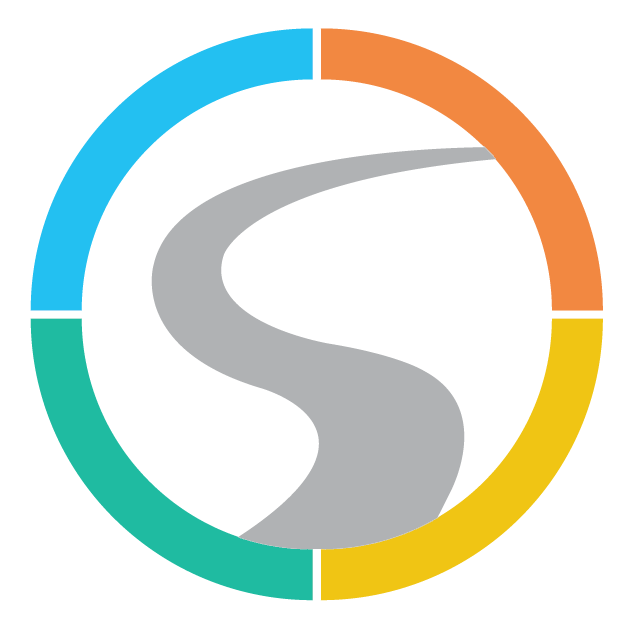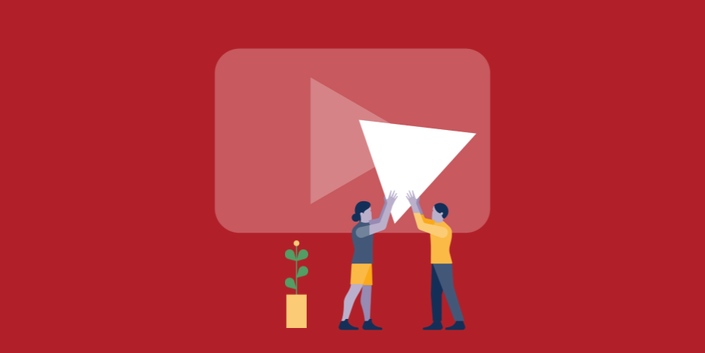 YouTube Masterclass : Complete Guide to YouTube Success
Gain More Views and Subscribers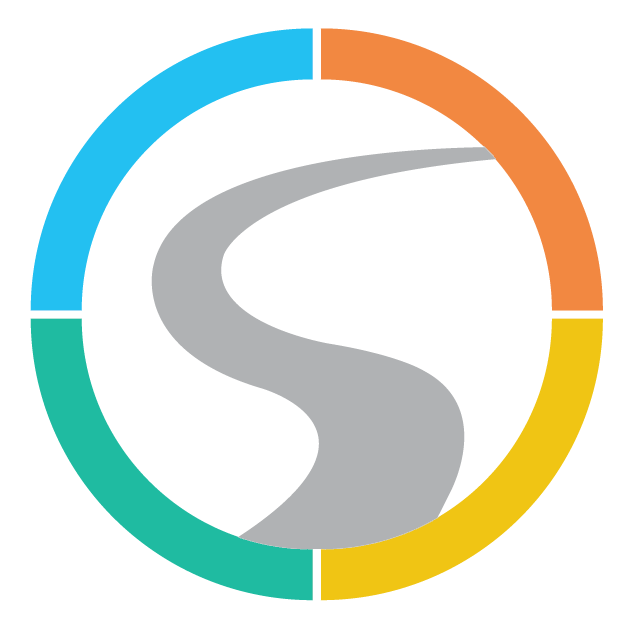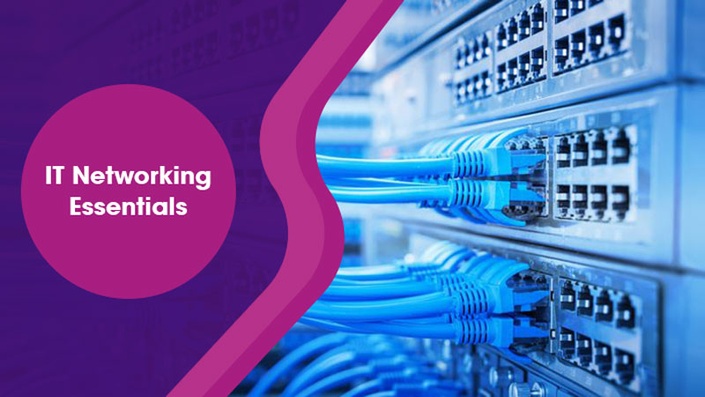 IT Networking Essentials
Understand all the IT Networking Fundamentals and learn how the computer network functions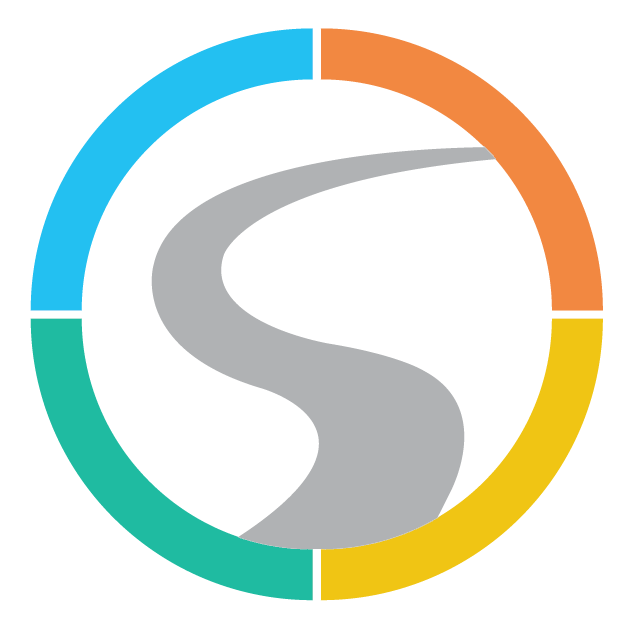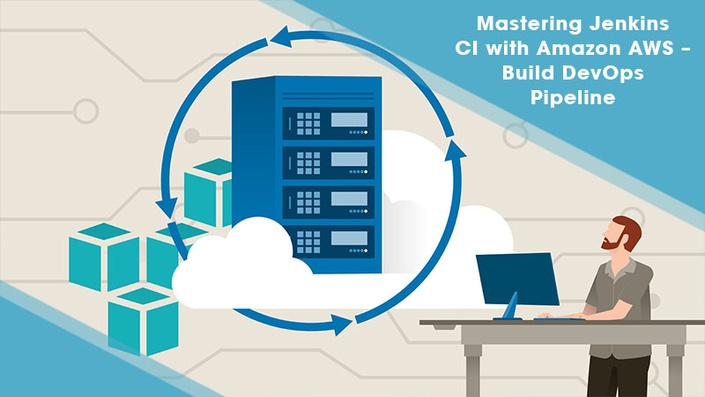 Mastering Jenkins CI with Amazon AWS: Build DevOps Pipeline
Implement and integrate Jenkins continuous integration CI with Amazon AWS Beanstalk using Github. DevOps in action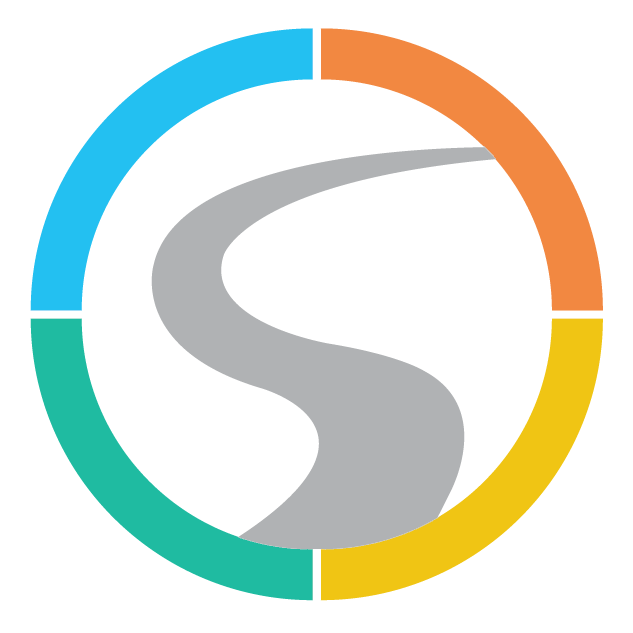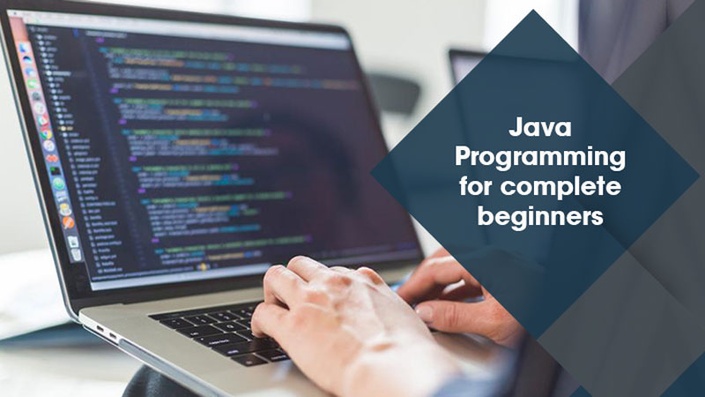 Java Programming For Complete Beginners Using Eclipse IDE
Learn Java Programming step-by-step, complete Java hands-on course for complete beginners using Eclipse IDE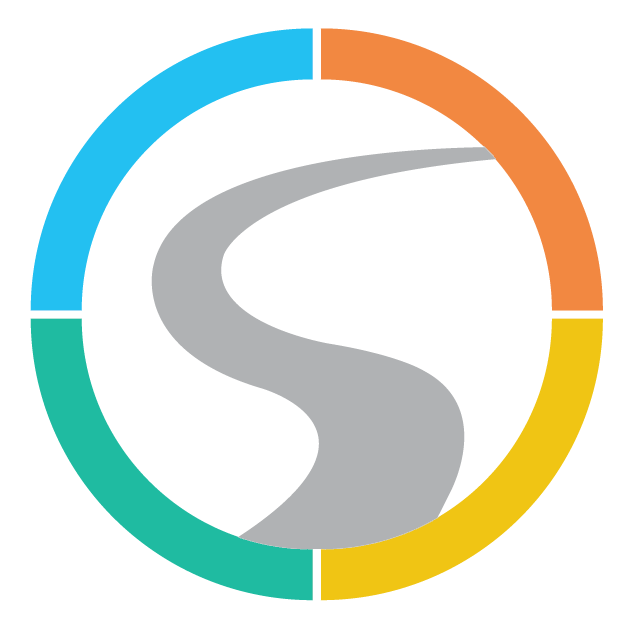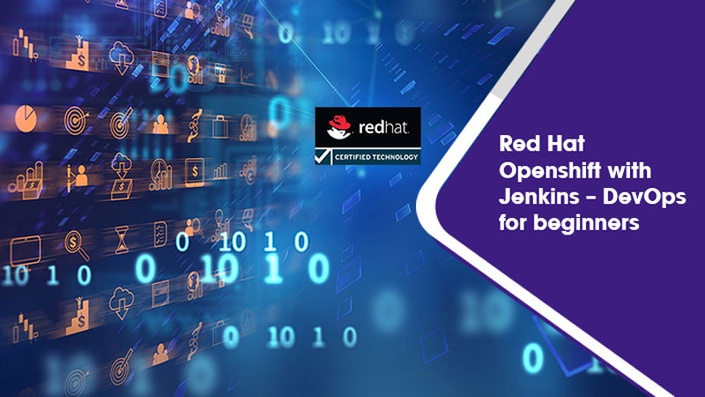 Red Hat Openshift with Jenkins : DevOps for beginners
Learn from scratch Red Hat OpenShift with Jenkins Continuous Integration with DevOps and Command Line Tools (CLI)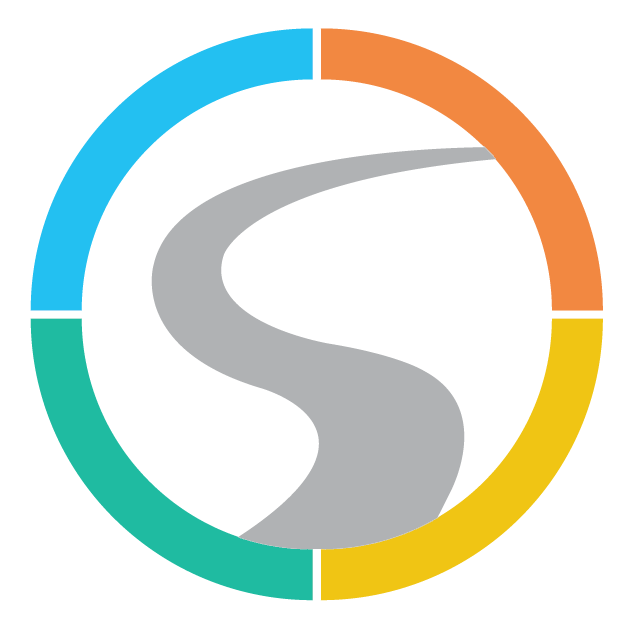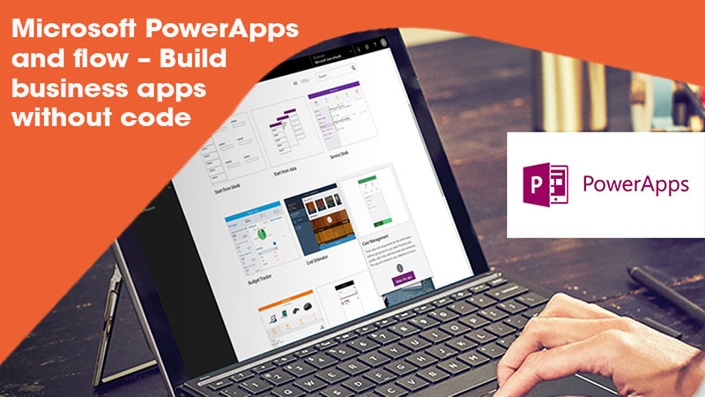 Microsoft PowerApps & Flow : Build Business Apps
You will learn how to build Apps without code using Microsoft PowerApps and Microsoft Flow. A powerful alternative!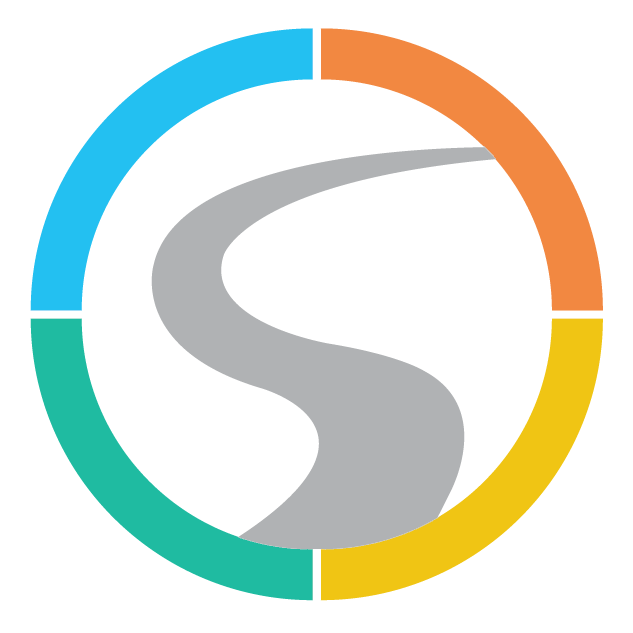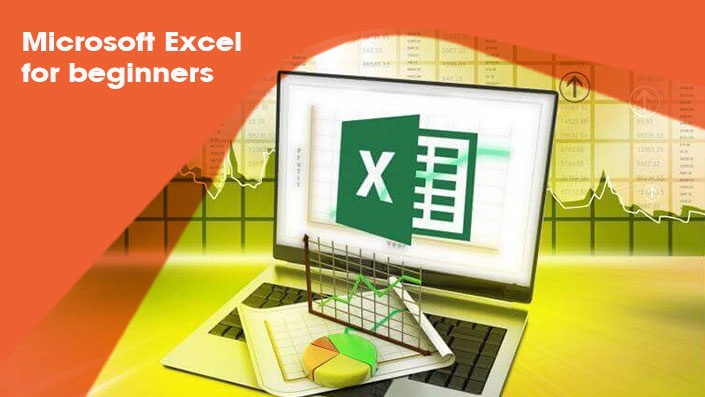 Microsoft Excel for Beginners
Learn Microsoft Excel quickly & easily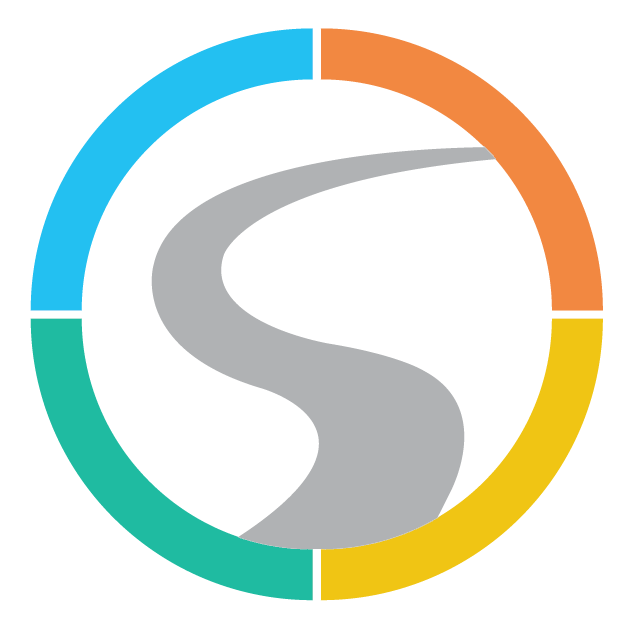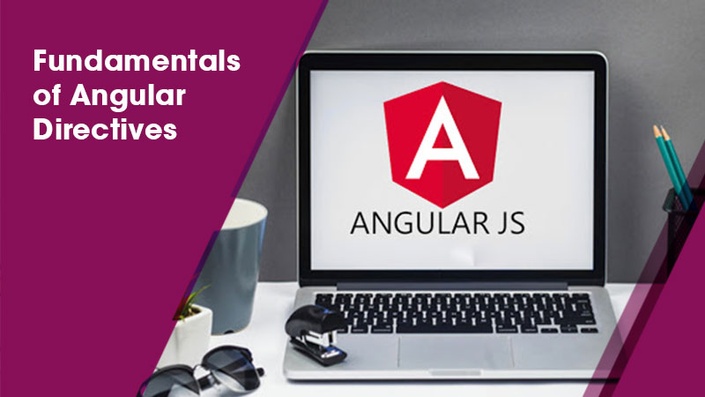 Fundamentals of Angular Directives
How to build modular applications using directives in Angular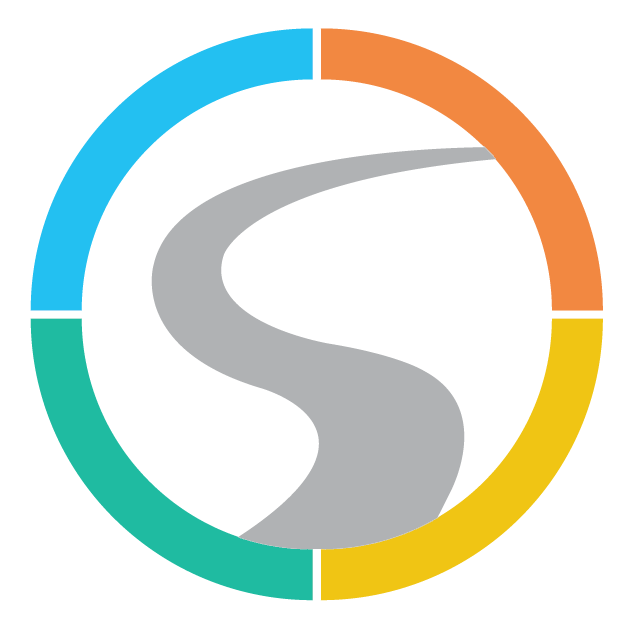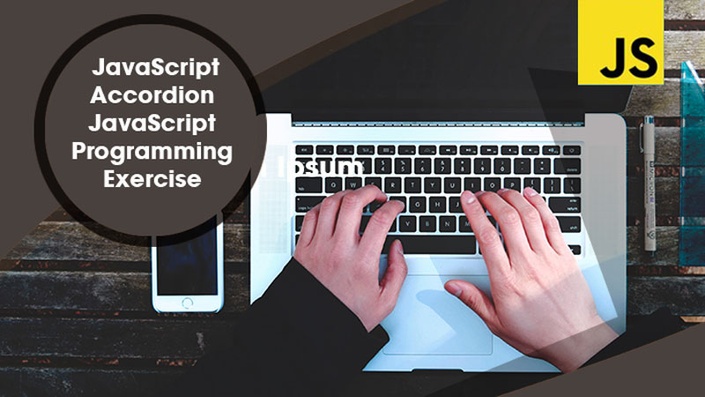 JavaScript Accordion JavaScript Programming Exercise
Create a Fully Functional JavaScript Accordion Manipulate JavaScript DOM Events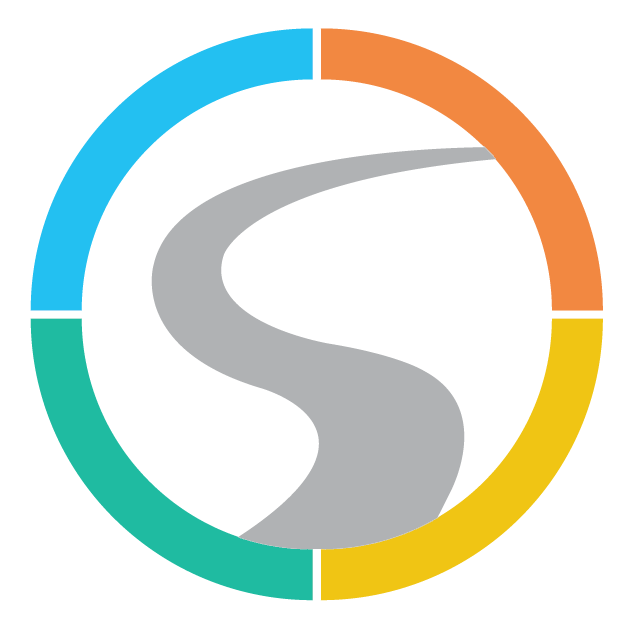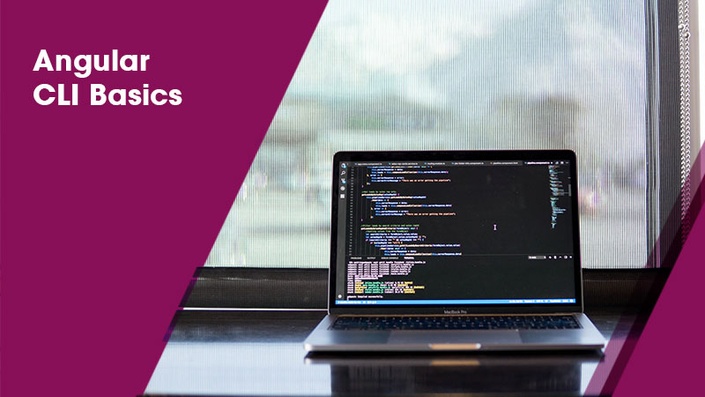 Angular CLI Basics
Learn CLI to become proficient in Angular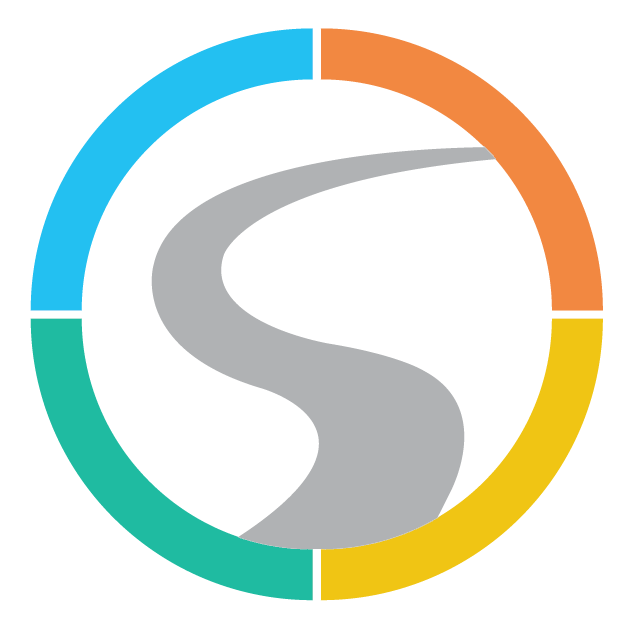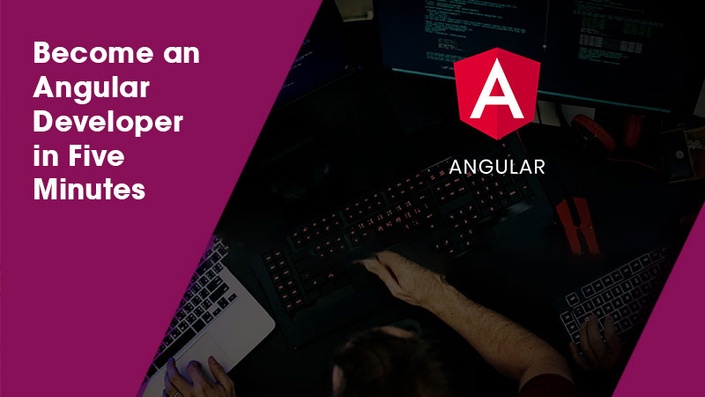 Become an Angular Developer in Five Minutes
Gain hands on experience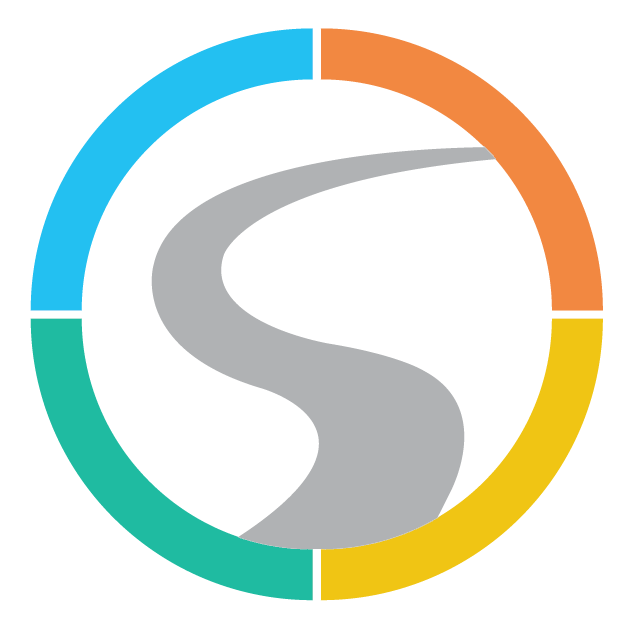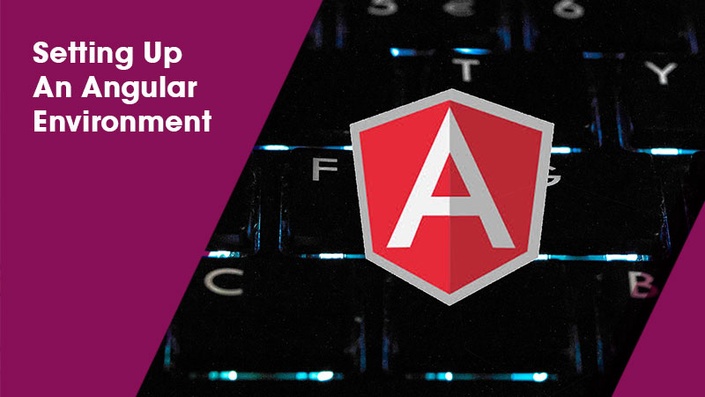 Setting Up An Angular Environment
Learn all the important parts of an effective development environment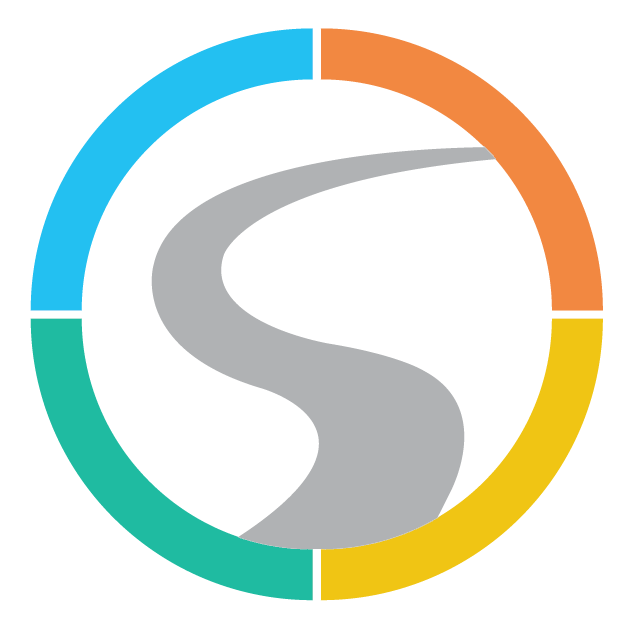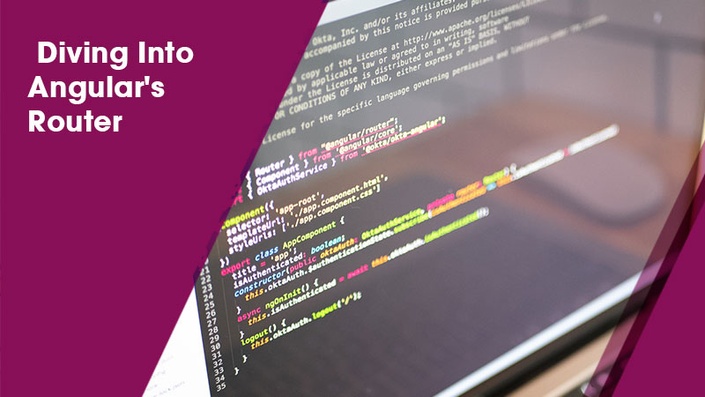 Diving Into Angular's Router
Gain in depth knowledge on routers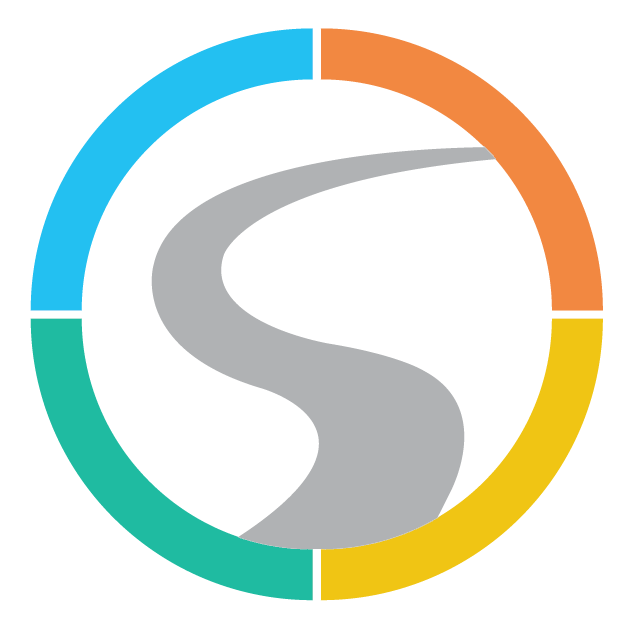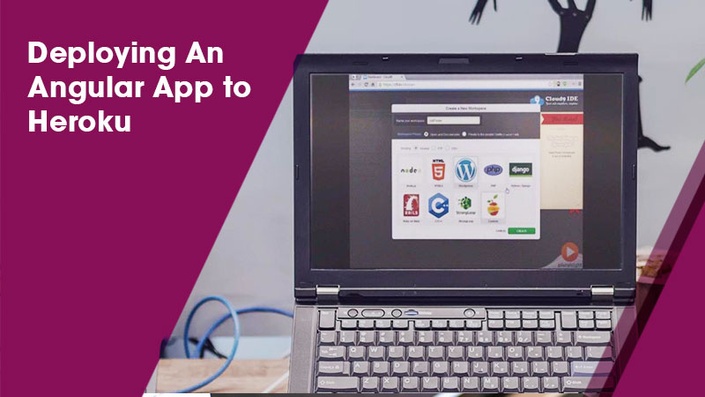 Deploying An Angular App to Heroku
Learn to deploy an Angular app to Heroku & manage it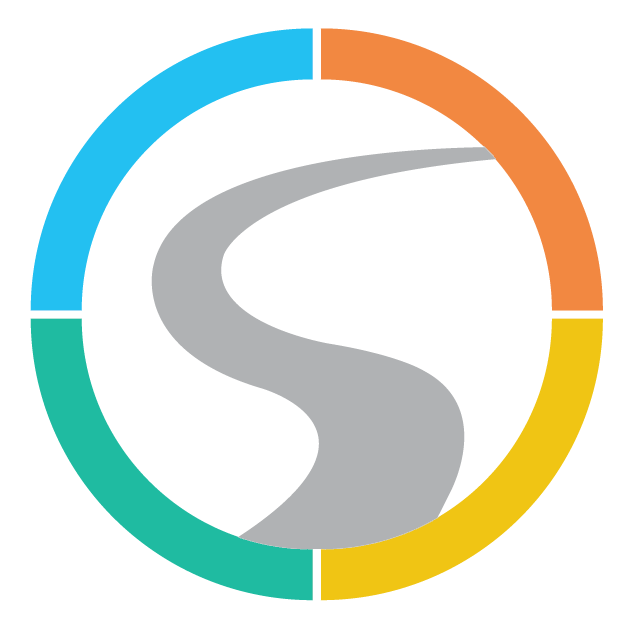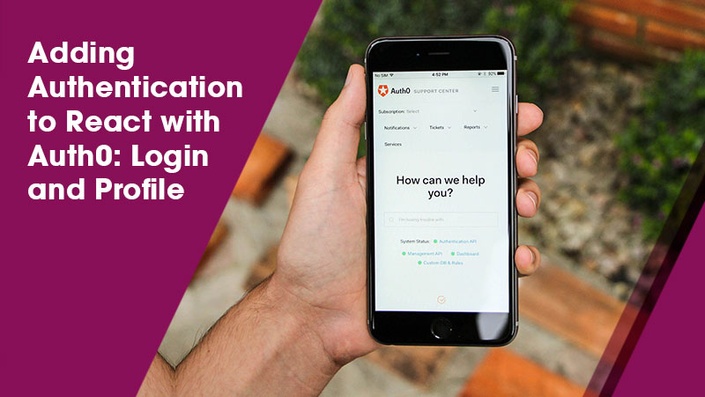 Adding Authentication to React with Auth0: Login and Profile
Learn how to setup and configure Auth0 for use with React app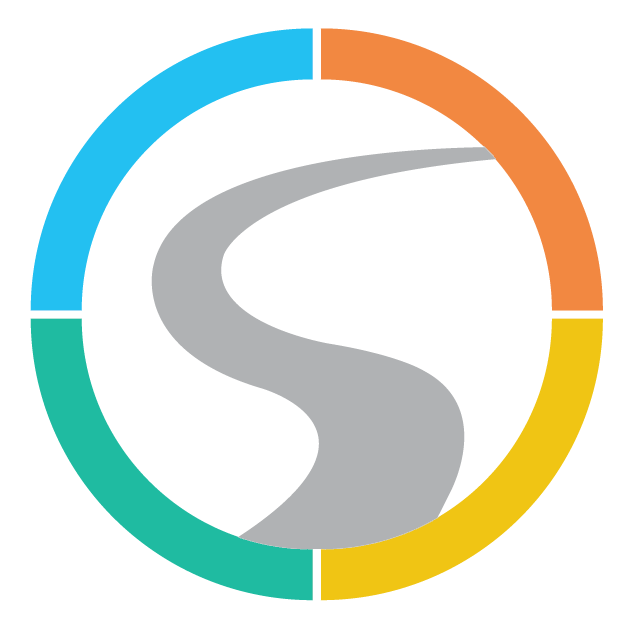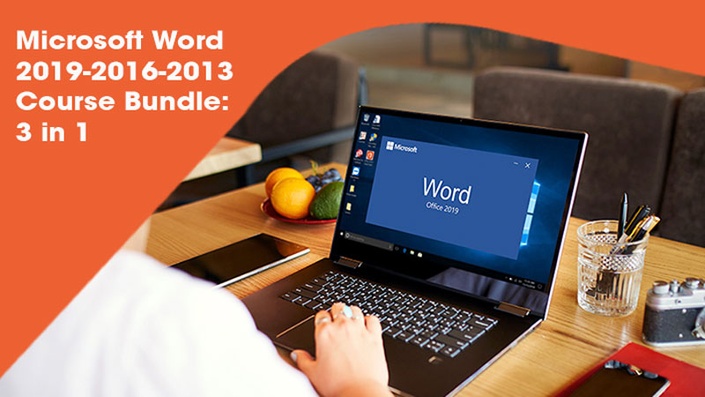 Microsoft Word 2019-2016-2013 Course Bundle
3 In 1 Learn new features and tools in Word 2019 along with Word 2016/2013 complete lectures. Get the best of both worlds!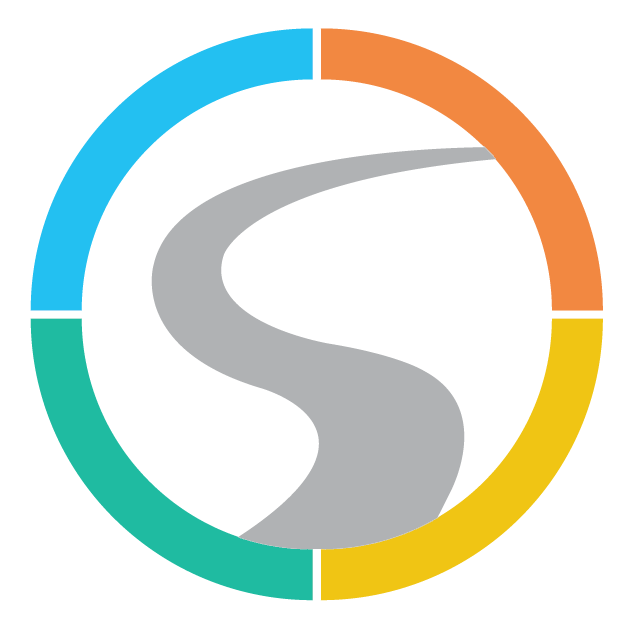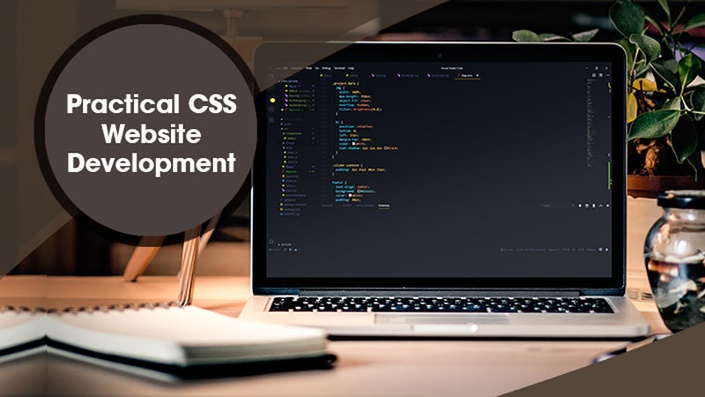 Practical CSS Website Development
Learn modern web design and techniques using CSS step-by-step from scratch including HTML5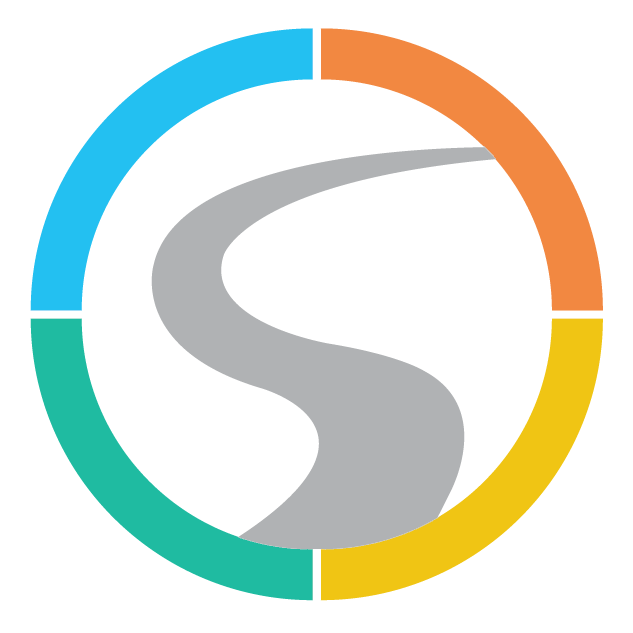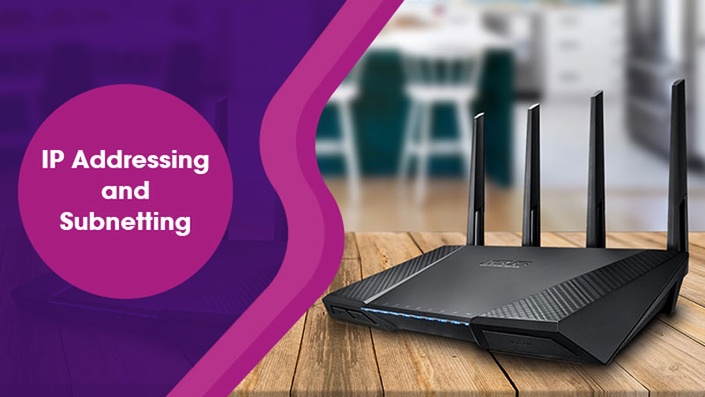 IP Addressing and Subnetting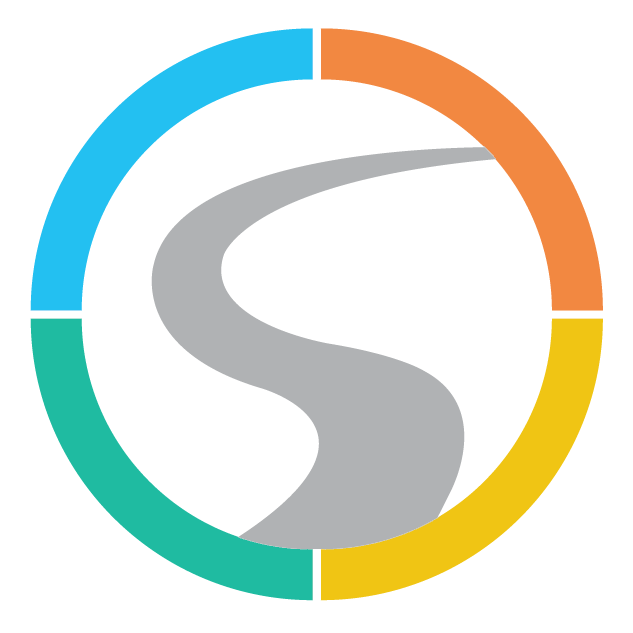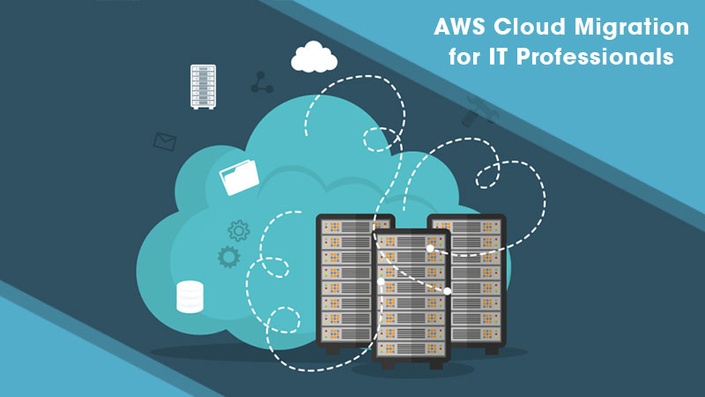 AWS Cloud Migration for IT Professionals
Learn how to design and implement migration strategies to shift your on-premise infrastructure to the AWS cloud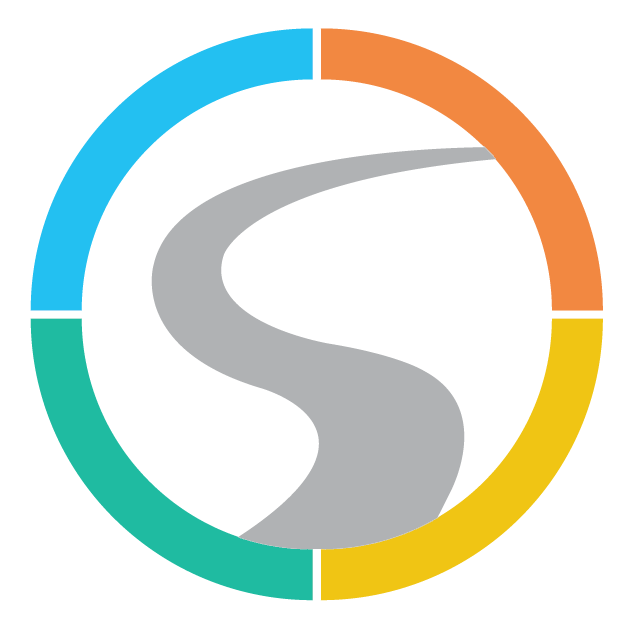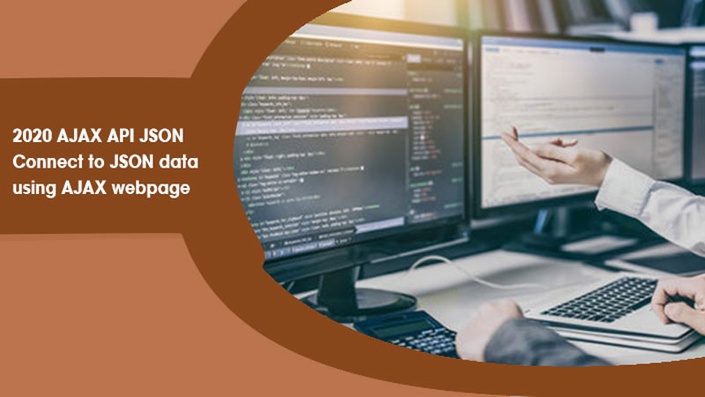 2020 AJAX API JSON Connect to JSON data using AJAX webpage
AJAX, JSON data and JavaScript Objects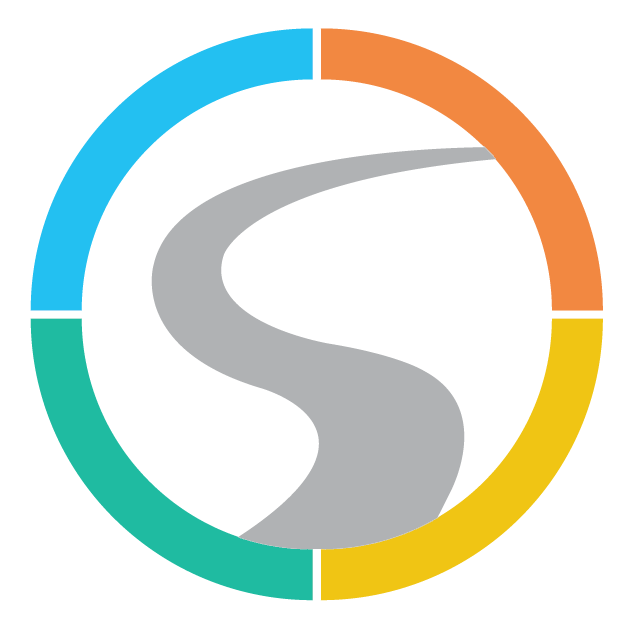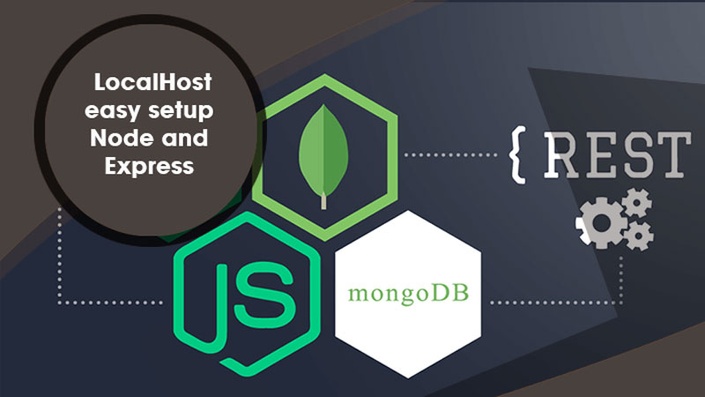 LocalHost easy setup Node and Express
Do you need to setup Localhost - Want a quick easy way to setup your developer environment using the http protocol?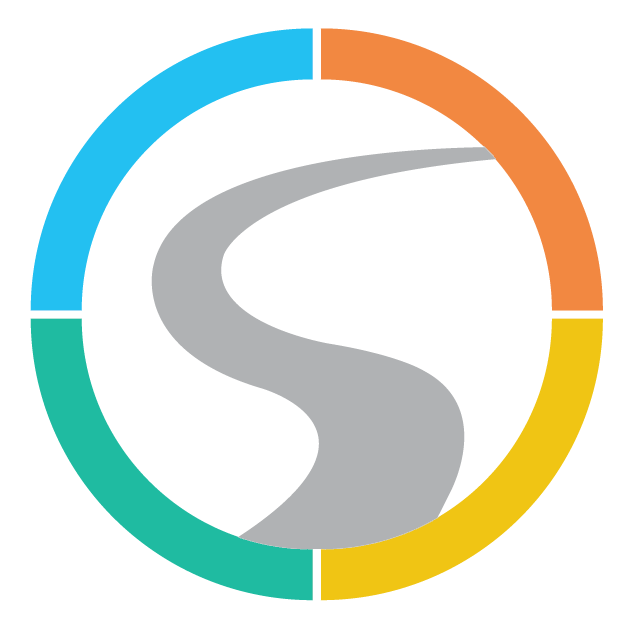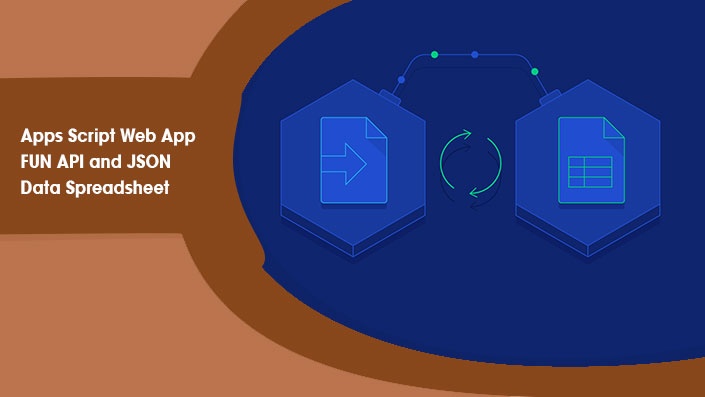 Apps Script Web App FUN API and JSON Data Spreadsheet
Output Spreadsheet data as a web app URL with JSON feed of contents of the Spreadsheet. Run code and customize endpoint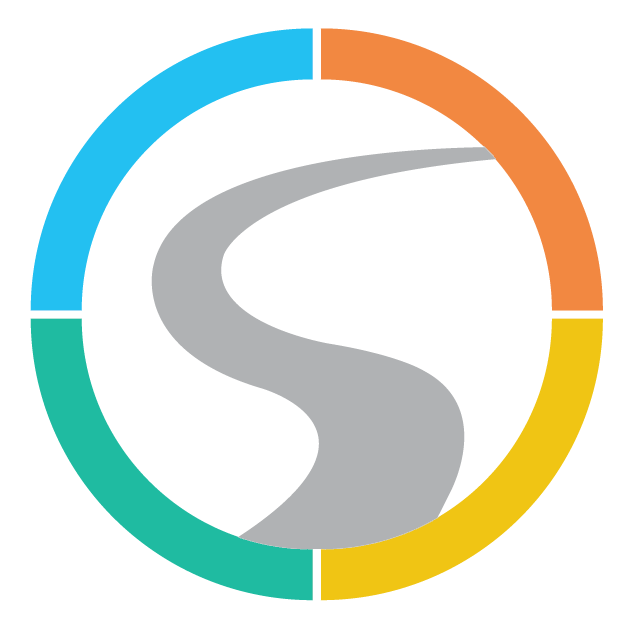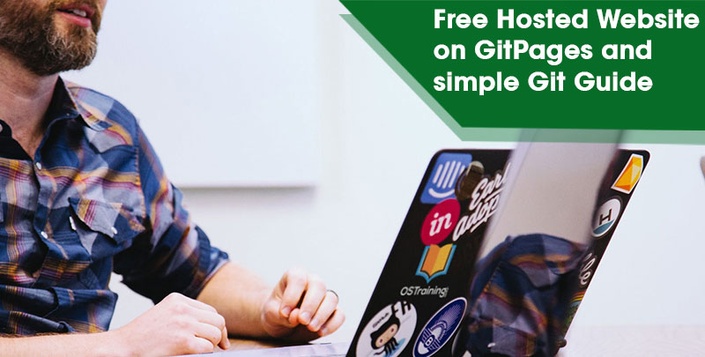 Free Hosted Website on GitPages and simple Git Guide
Explore how you can get started with GitHub create a hosted webpage from your repo and lots more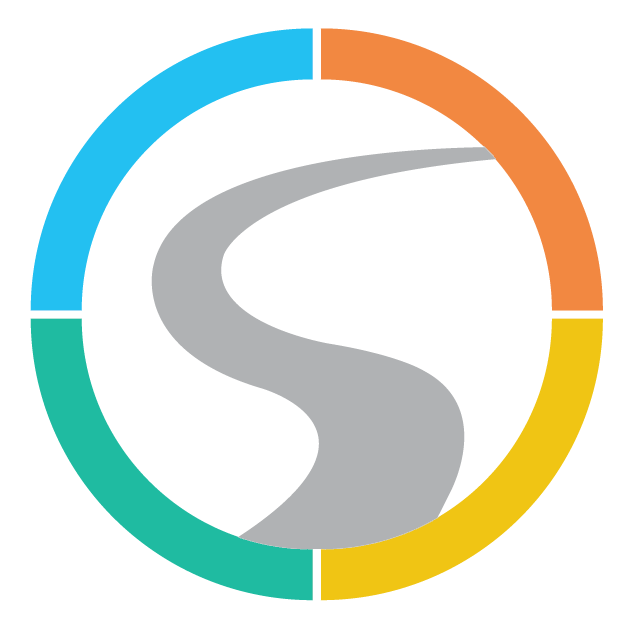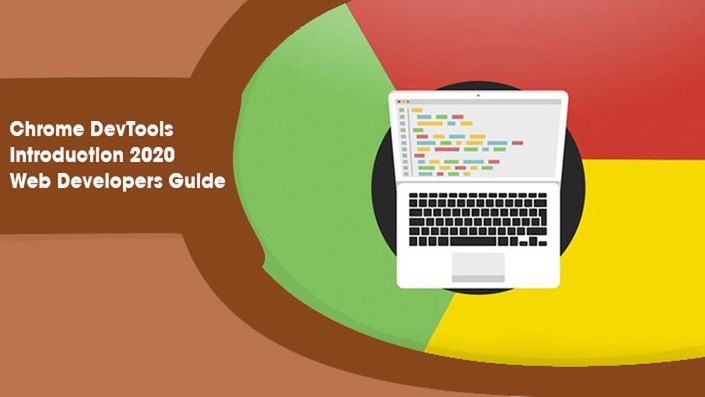 Chrome DevTools Introduction 2020 Web Developers Guide
Learn how use Chrome DevTools improve on Debugging, Customize look and feel and learn some shortcuts for Web development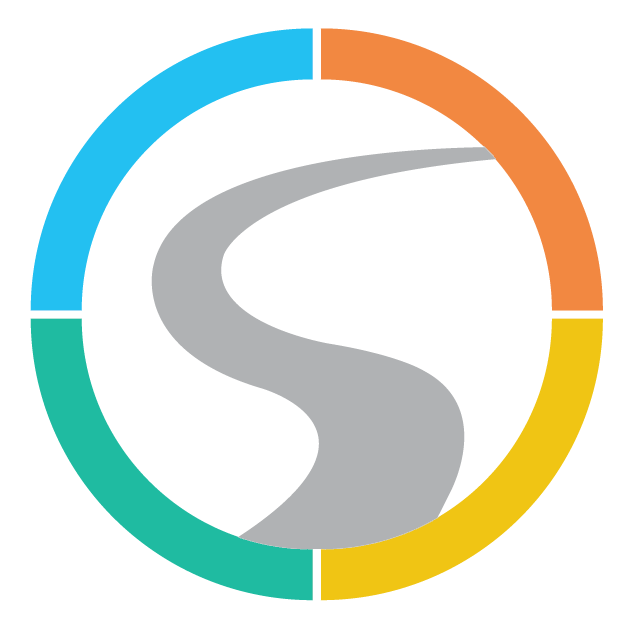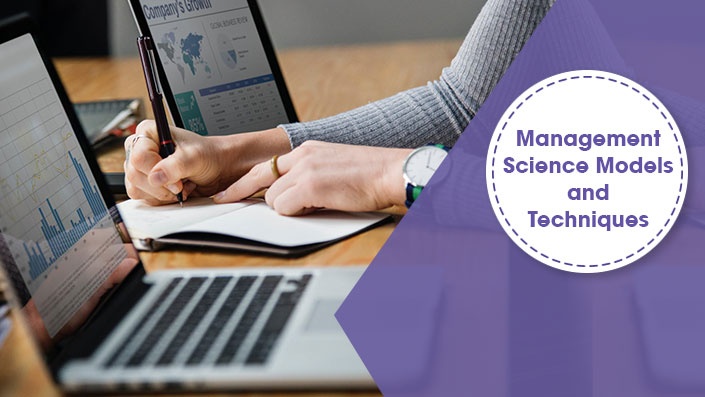 Management Science Models and Techniques
Learn how to logically solve real word business problems using management science models and techniques using Excel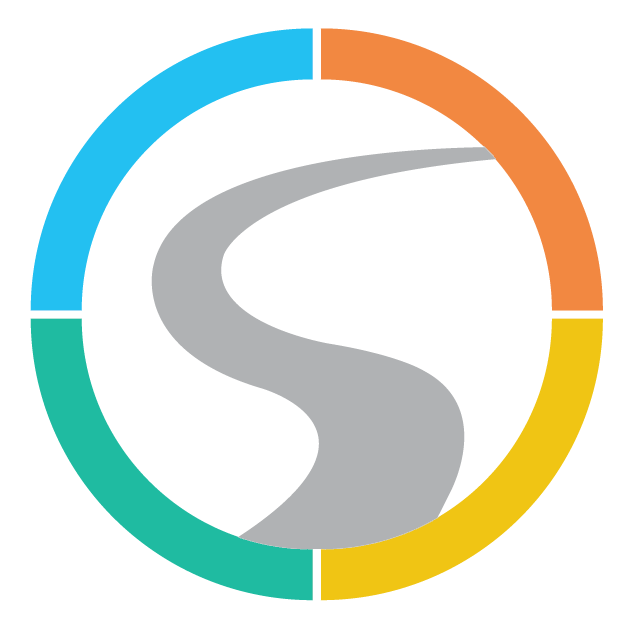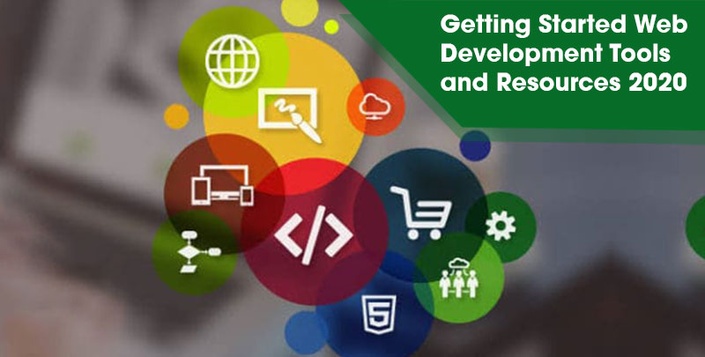 Getting Started Web Development Tools and Resources 2020
Basics of web development - how to get started learning and understanding the basic foundations for web development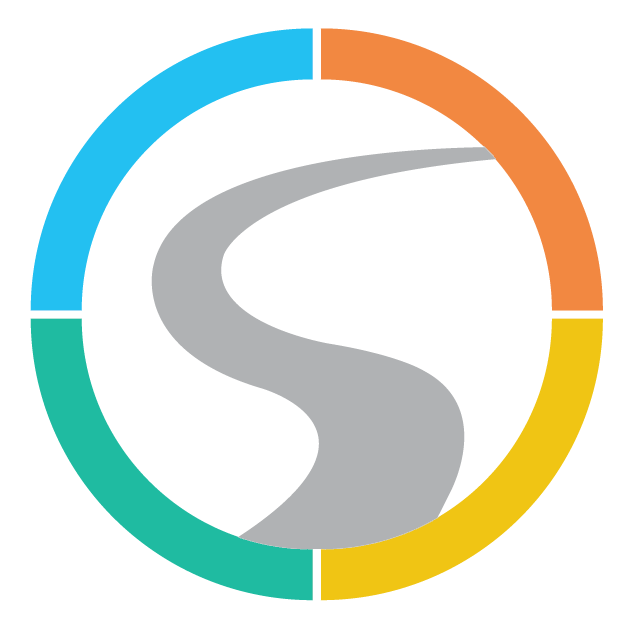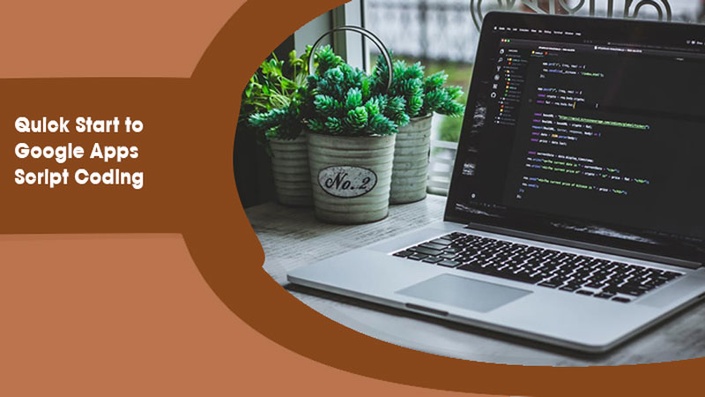 Quick Start to Google Apps Script Coding
Explore the basics of getting started with Google Apps Script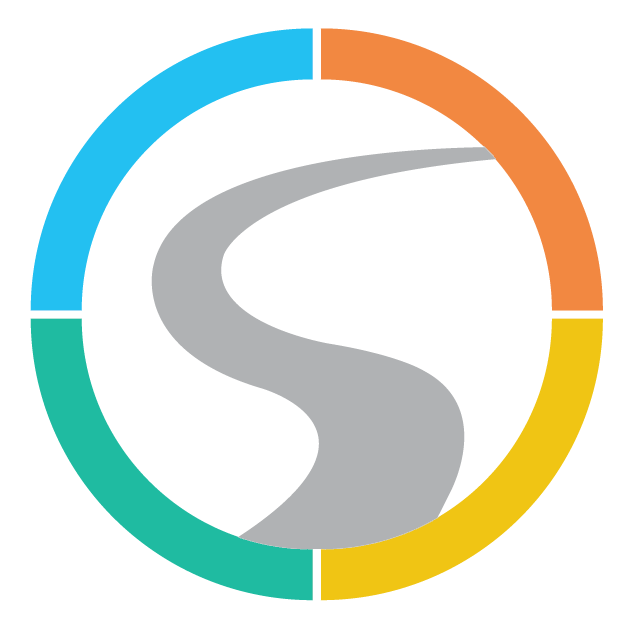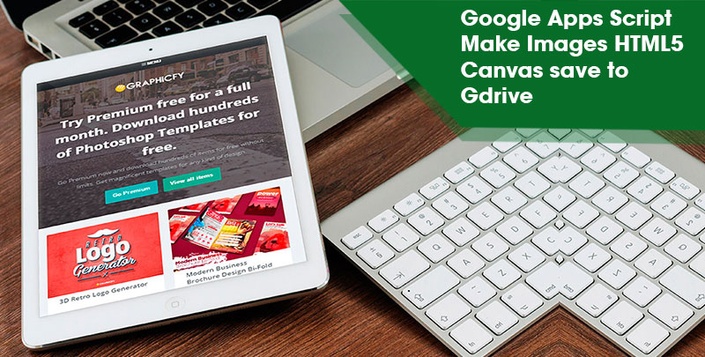 Google Apps Script Make Images HTML5 Canvas save to Gdrive
Using HTML5 Canvas upload images make customizations and save to your Google Drive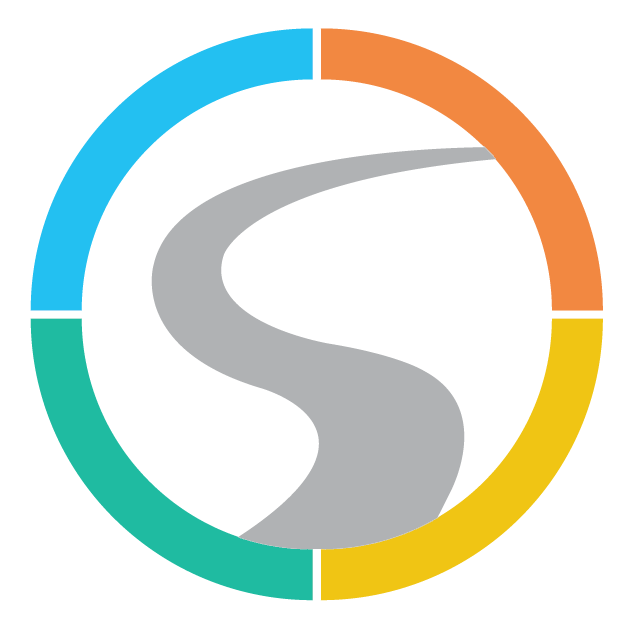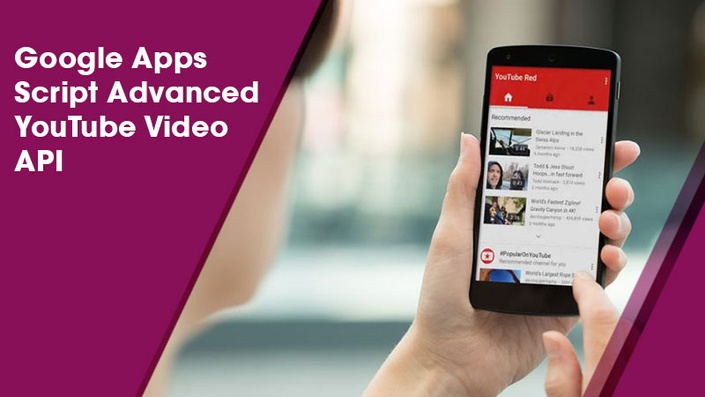 Google Apps Script Advanced YouTube Video API
Explore how you can build a web app that searches YouTube and returns video data using Google Apps Script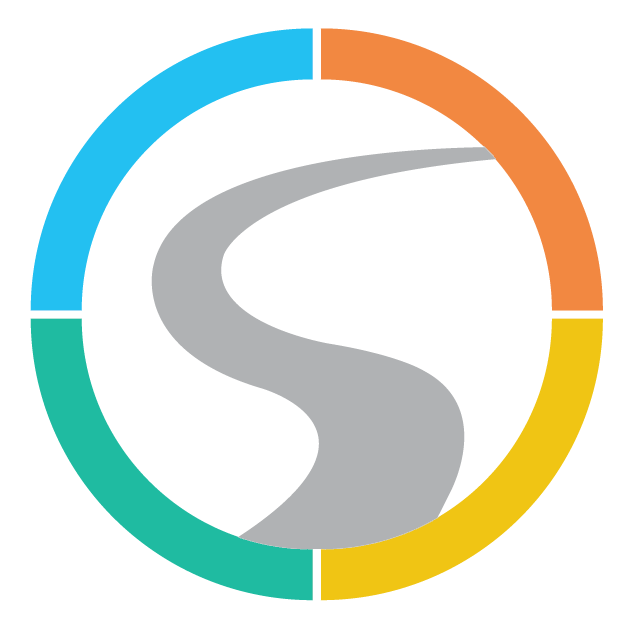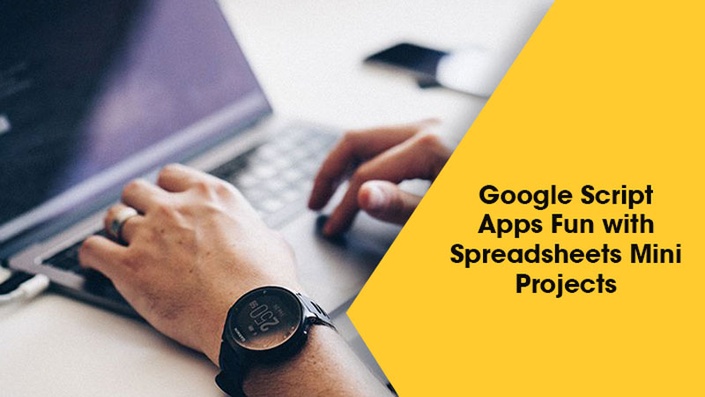 Google Script Apps Fun with Spreadsheets Mini Projects
Explore some of the amazing things you can do with Google Apps Script within Google Spreadsheets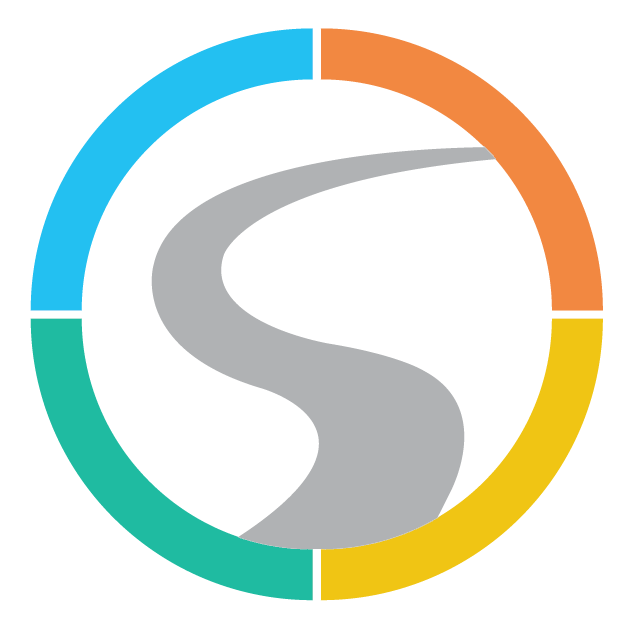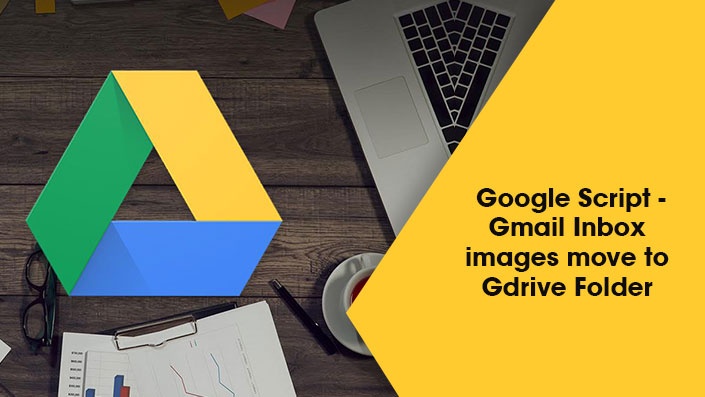 Google Script - Gmail Inbox images move to Gdrive Folder
Using Google Apps Script check your inbox folder for images you sent to yourself, use apps script to create a copy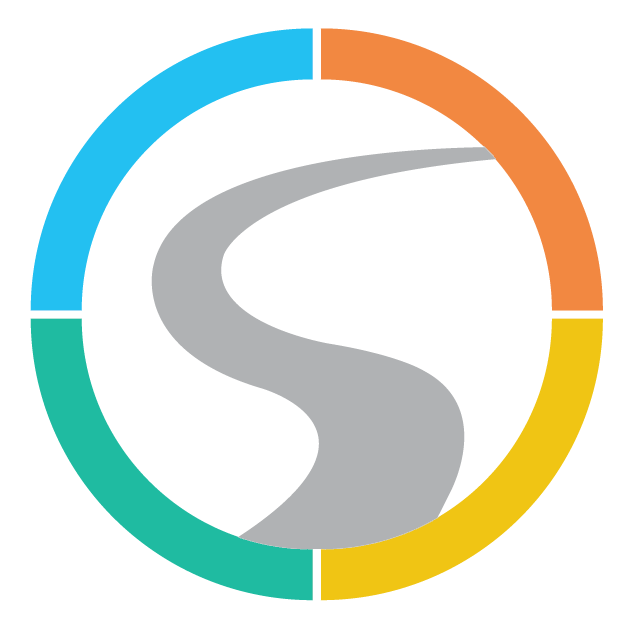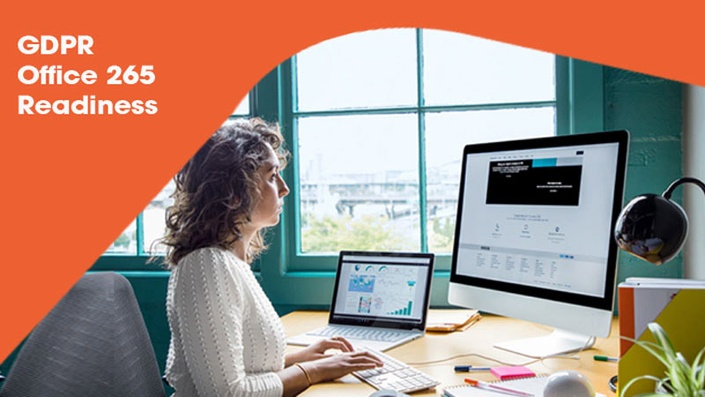 GDPR Office 365 Readiness Course
General Data Protection Regulation GDPR Office 365 Readiness Course: Compliance & Data Security with Compliance center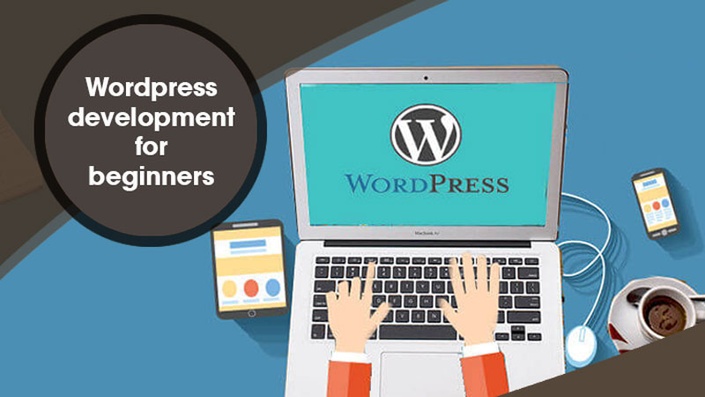 Wordpress Development for Beginners
Learn how to create web site using WordPress and customize theme using HTML and CSS without programming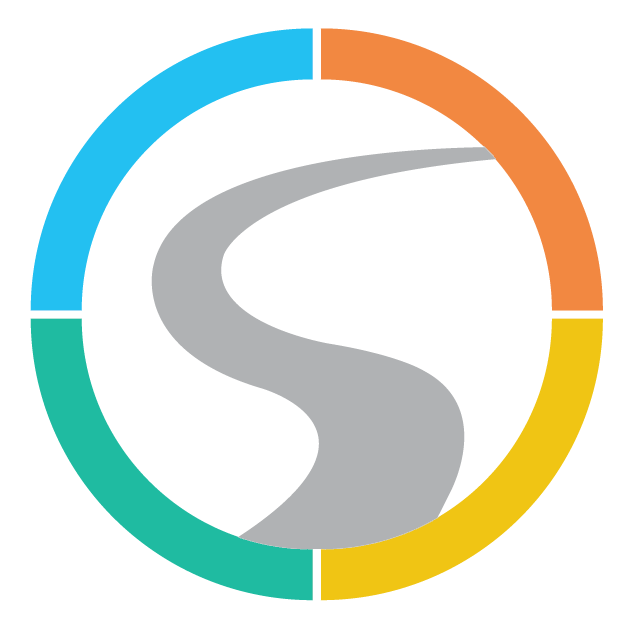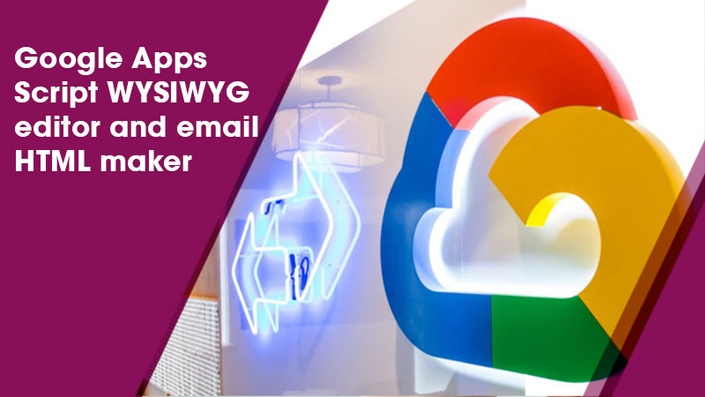 Google Apps Script WYSIWYG editor and email HTML maker
Create files and save them to GDrive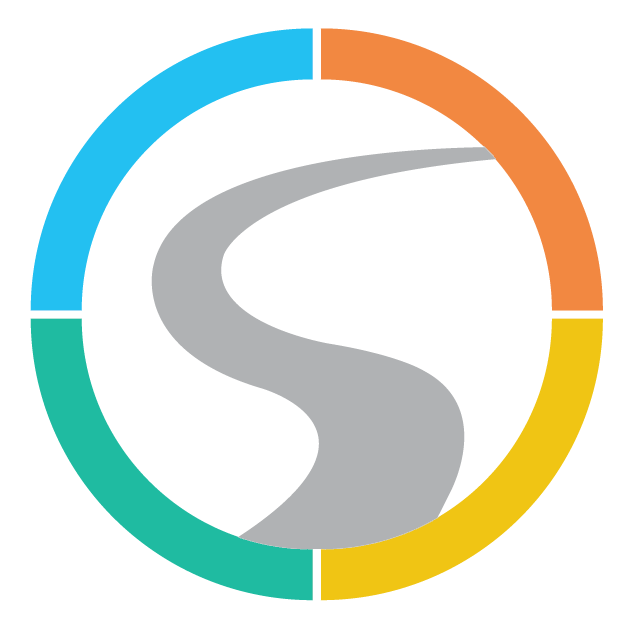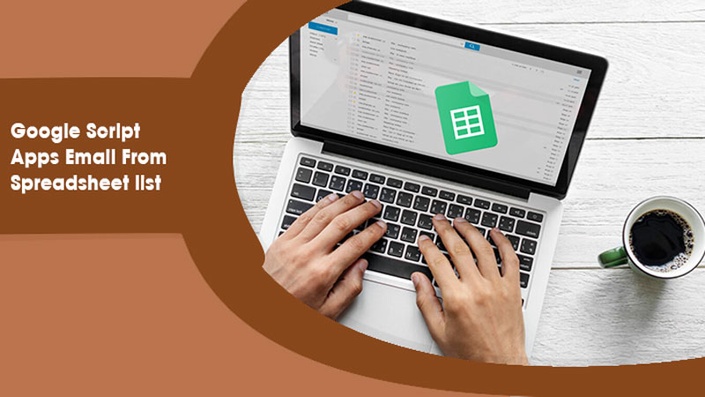 Google Script Apps Email From Spreadsheet list
Create advanced functions within your spreadsheet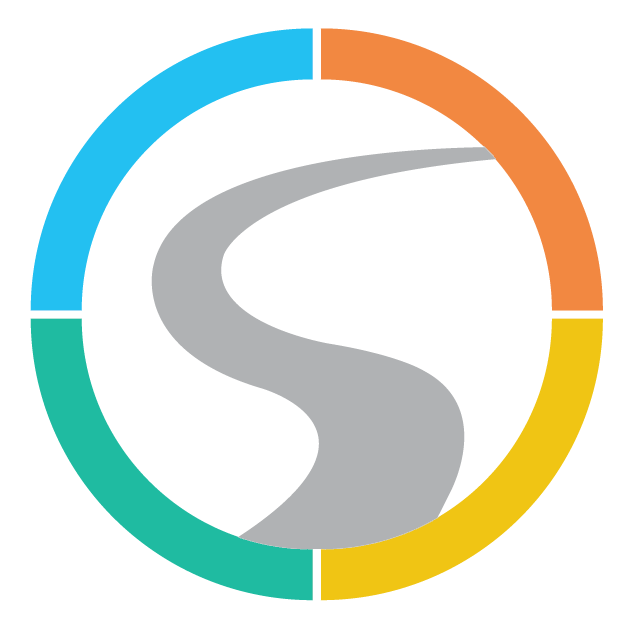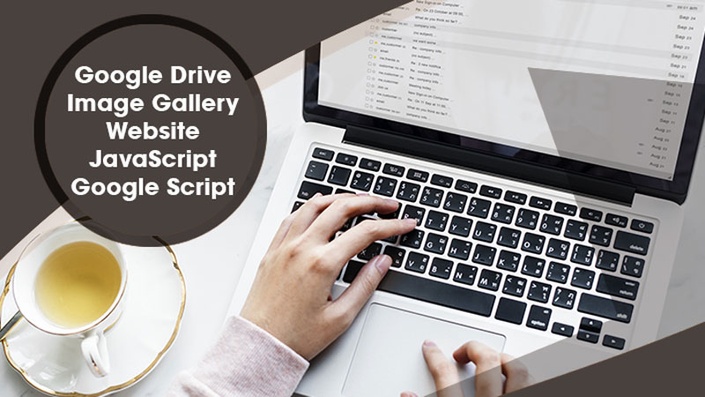 Google Drive Image Gallery Website JavaScript Google Script
Create a dynamic image gallery getting images from your Google Drive Folder and placing them on your website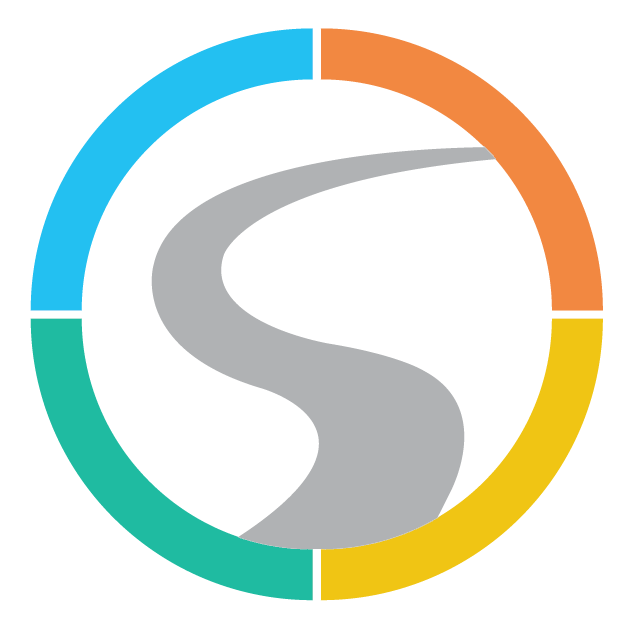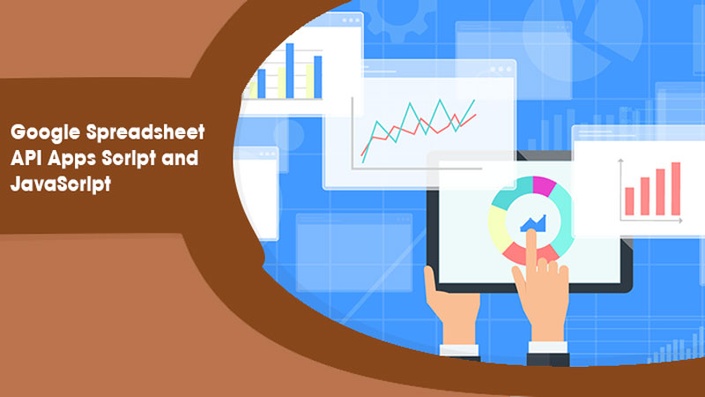 Google Spreadsheet API Apps Script and JavaScript
AJAX from your web application to Google Apps Script Web App API to get data from Google Spreadsheet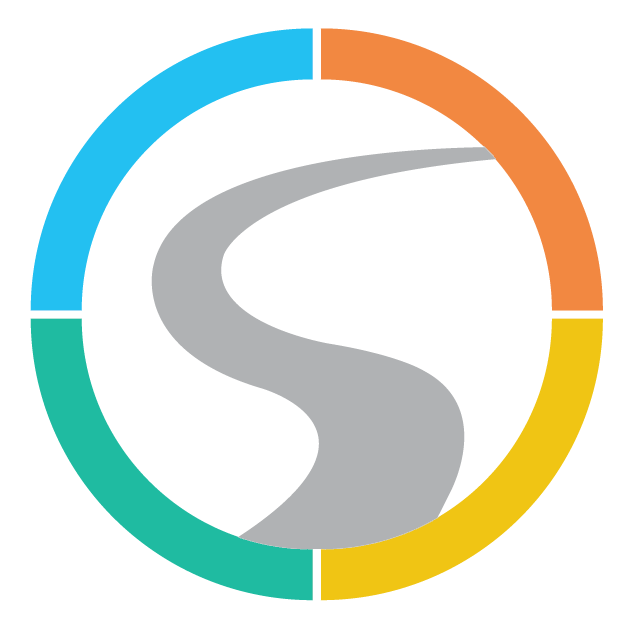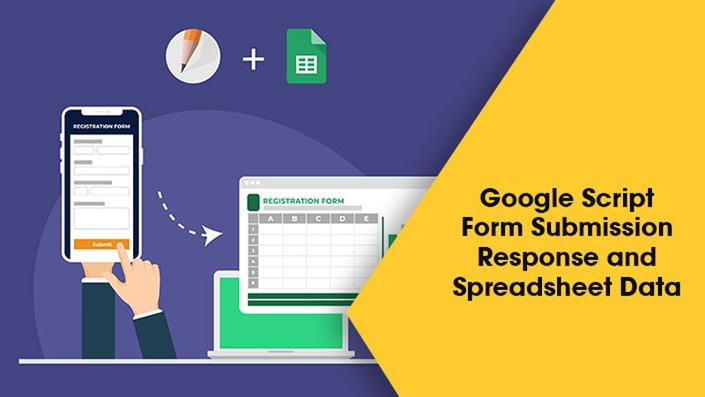 Google Script Form Submission Response and Spreadsheet Data
Explore how you can submit data to Google Spreadsheet, update the data and send emails on form submission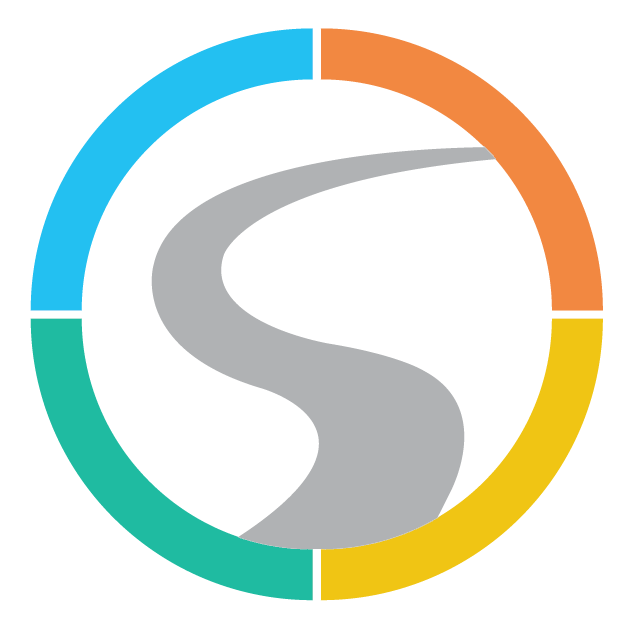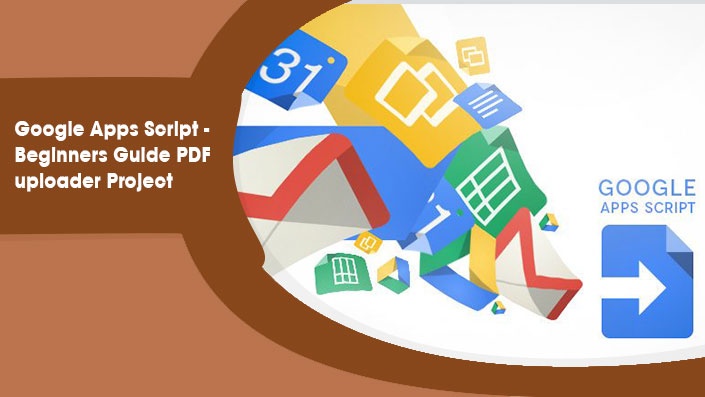 Google Apps Script - Beginners Guide PDF uploader Project
Learn how to create amazing things with Google Apps Script - Google Spreadsheet App, Google Mail, Google Drive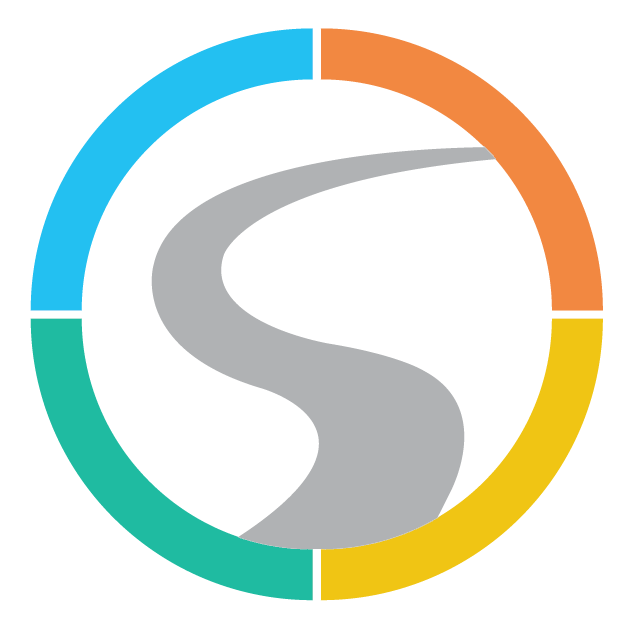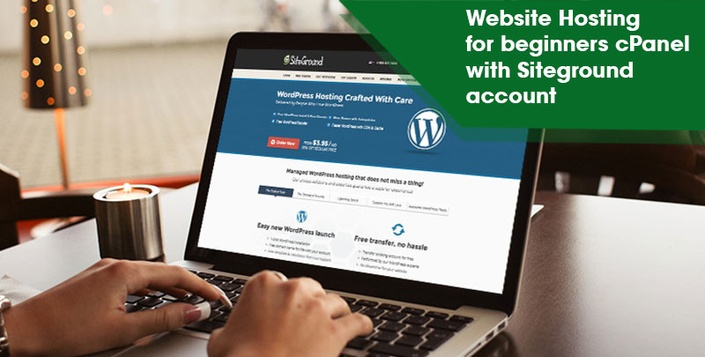 Website Hosting for beginners cPanel with Siteground account
Explore how you can get online create your first Website Hosting and get your own website URL using common cPanel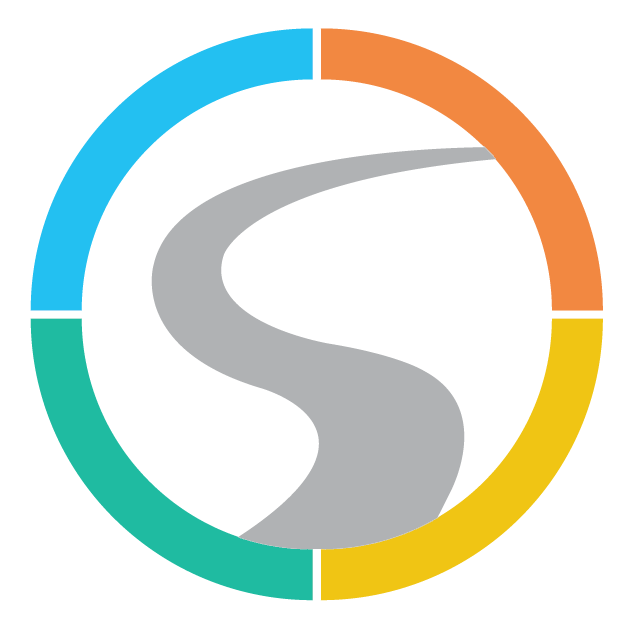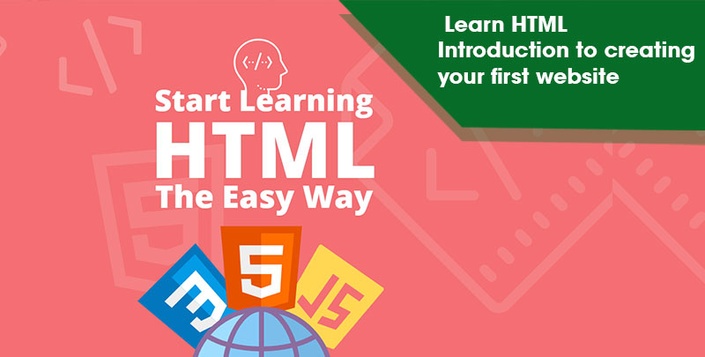 Learn HTML Introduction to creating your first website
Explore how to write HTML code to create a website with source code and step by step instructions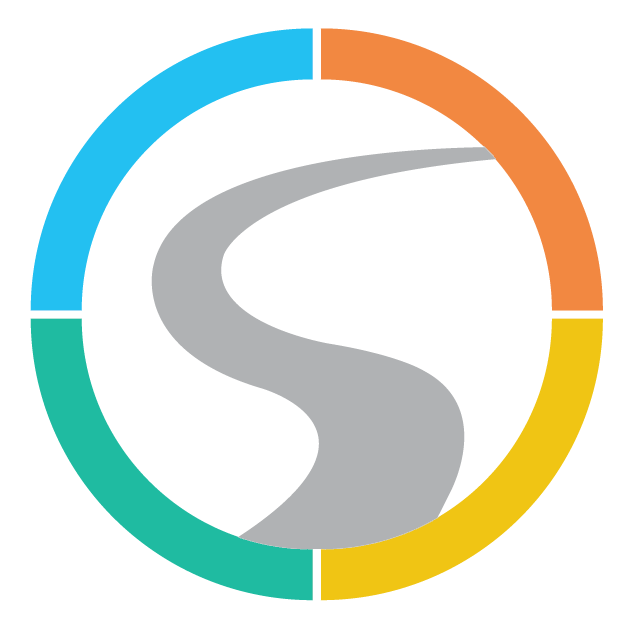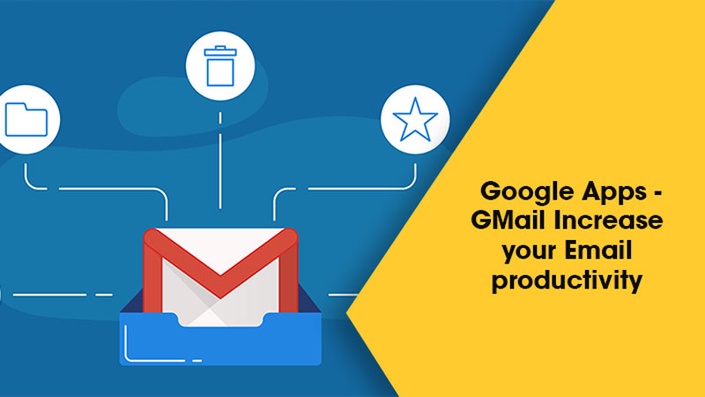 Google Apps - GMail Increase your Email productivity
Better use their gmail account and more effective and efficient use of Gmail. Become more productive save time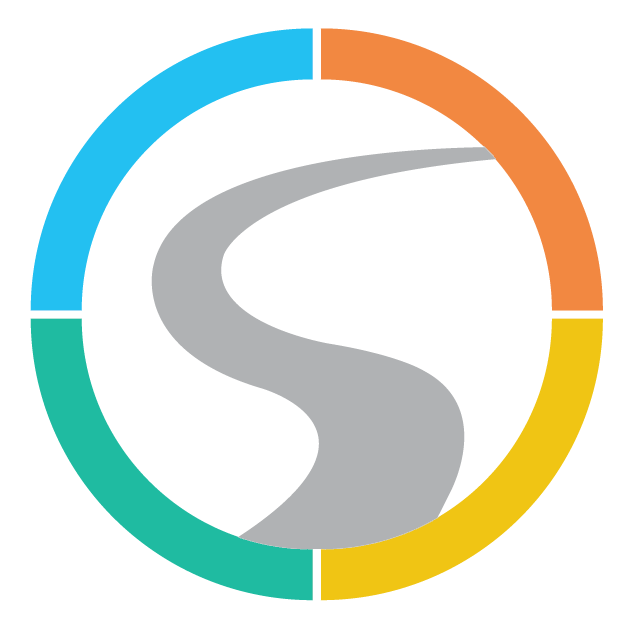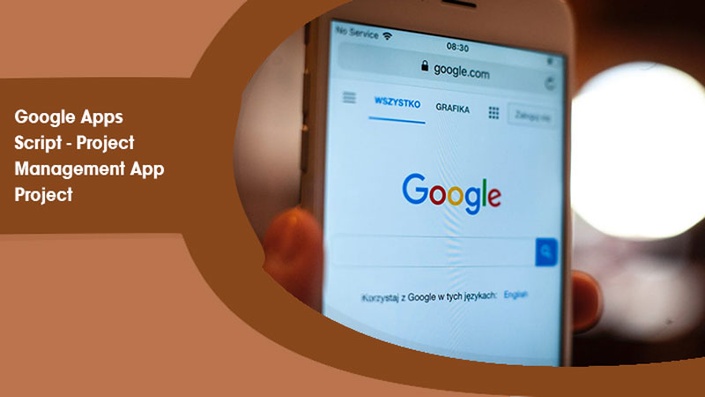 Google Apps Script - Project Management App Project
Introduction to using Google Apps Script to create a GSuite integrated project management app within Spreadsheets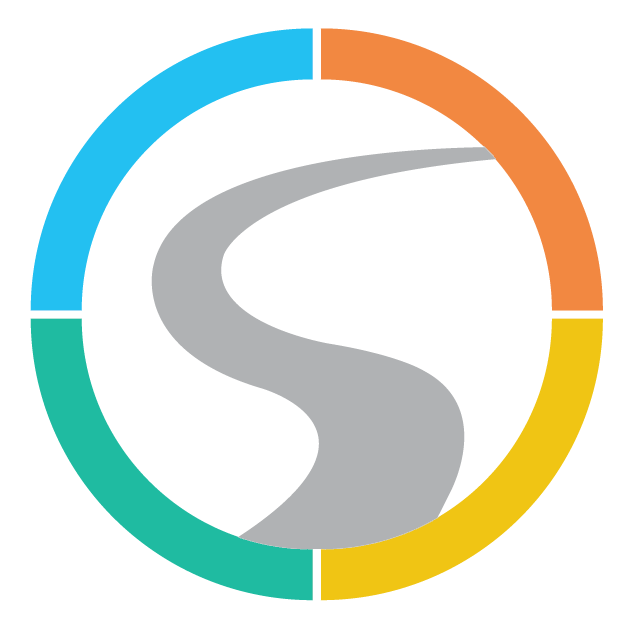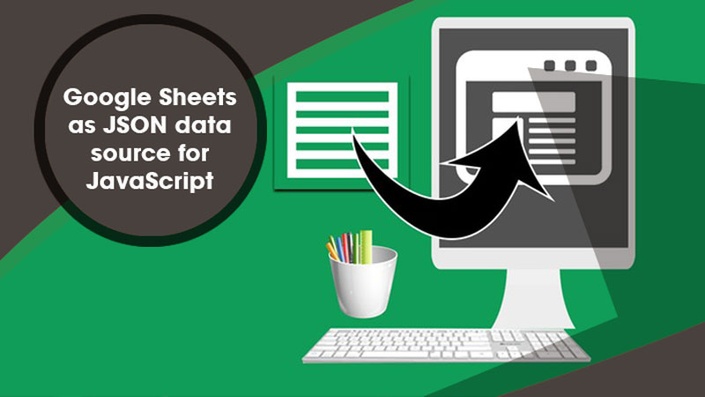 Google Sheets as JSON data source for JavaScript
Explore how you can setup your Google Spreadsheet to output as JSON and then Fetch the data using JavaScript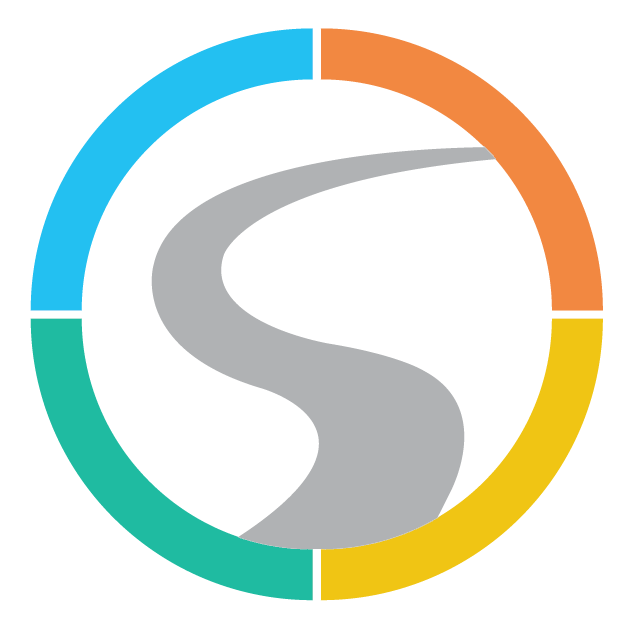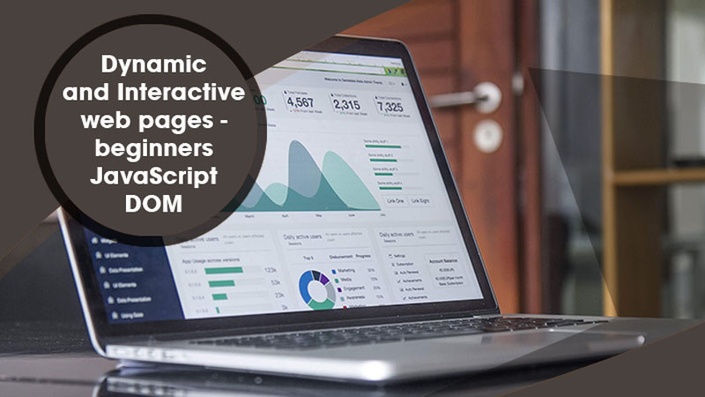 Dynamic and Interactive web pages - beginners JavaScript DOM
Learn to create Dynamic and Interactive web pages using JavaScript. JavaScript Document Object Model - For Beginners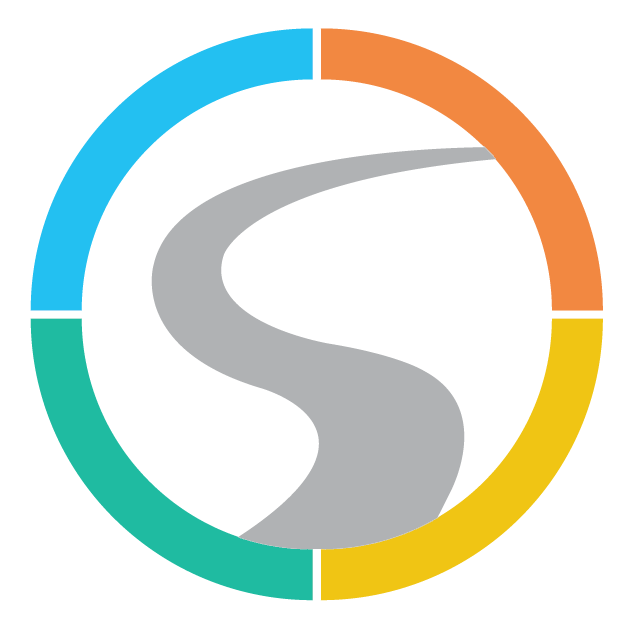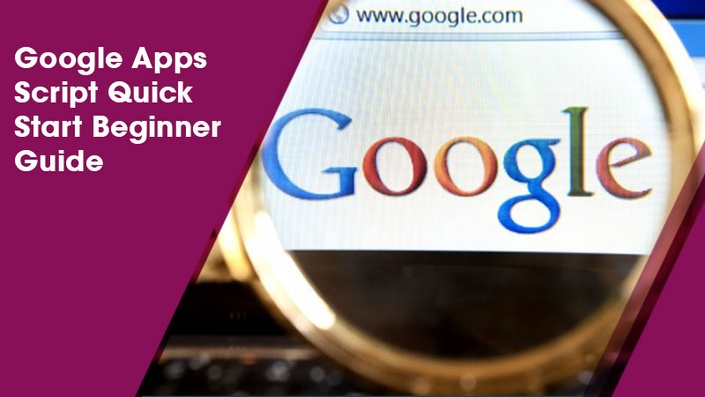 Google Apps Script Quick Start Beginner Guide
Google Apps Script allows you to power up you G Suite with amazing functionality based on JavaScript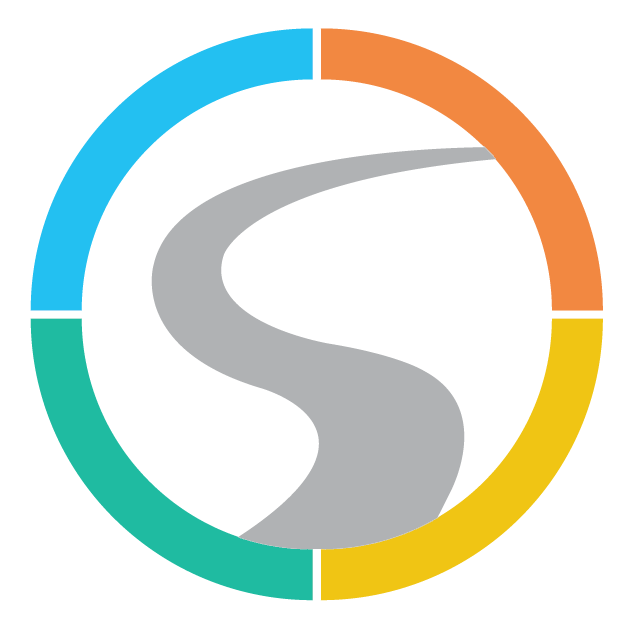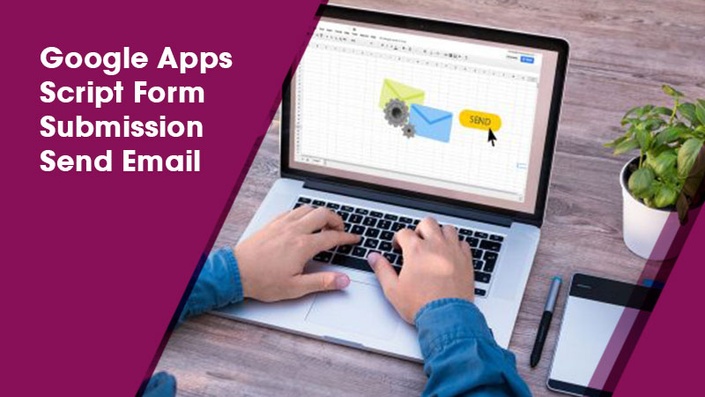 Google Apps Script Form Submission Send Email
Explore how to apply Google Apps Script to form submission using Trigger to automatically run a set of code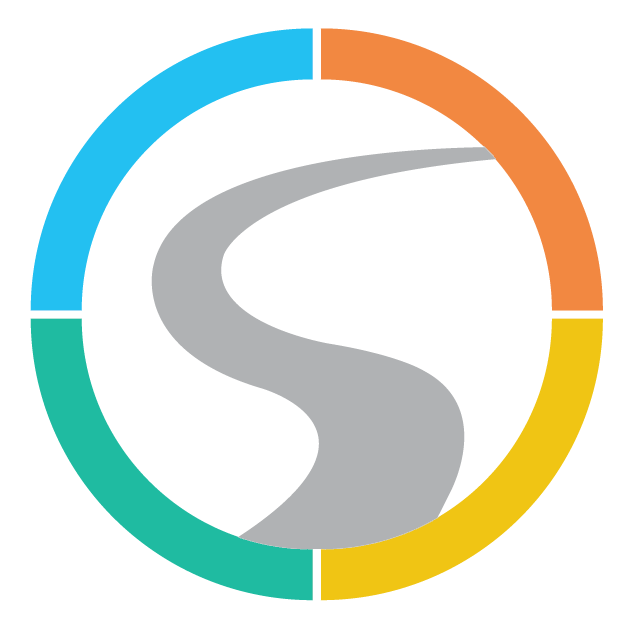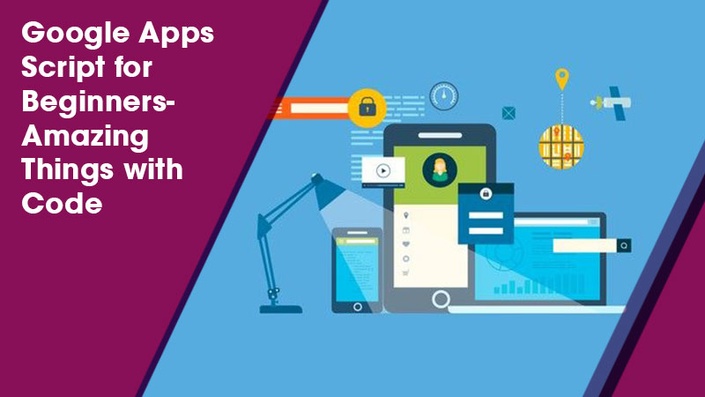 Google Apps Script for Beginners- Amazing Things with Code
Getting started with Google Apps Script see what amazing things you can do to automate Google Suite of Products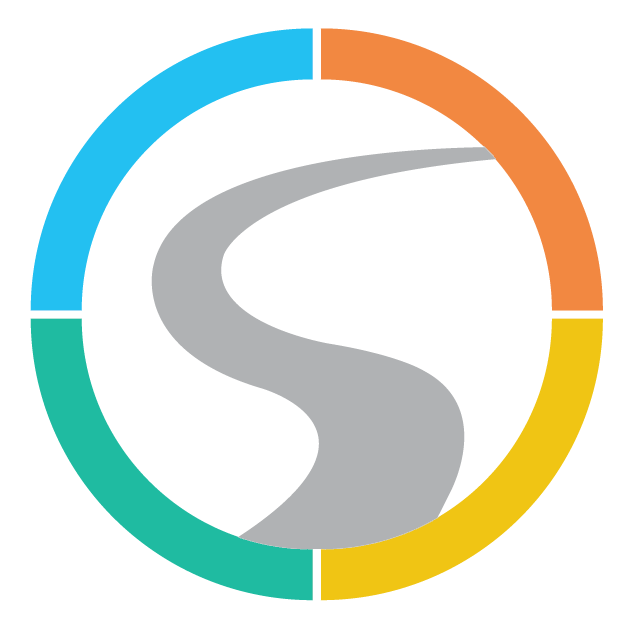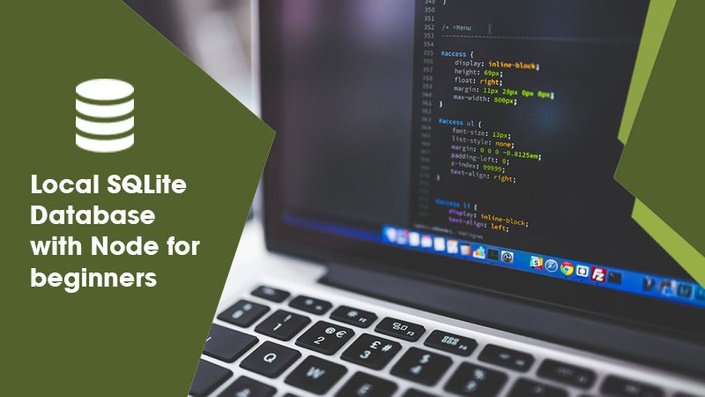 Local SQLite Database with Node for beginners
Explore how to apply NodeJS to make your web content come to life - explore how to create a local database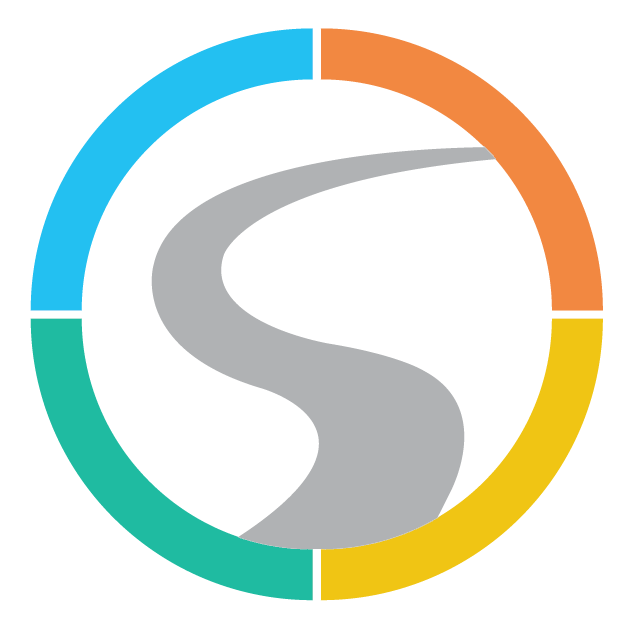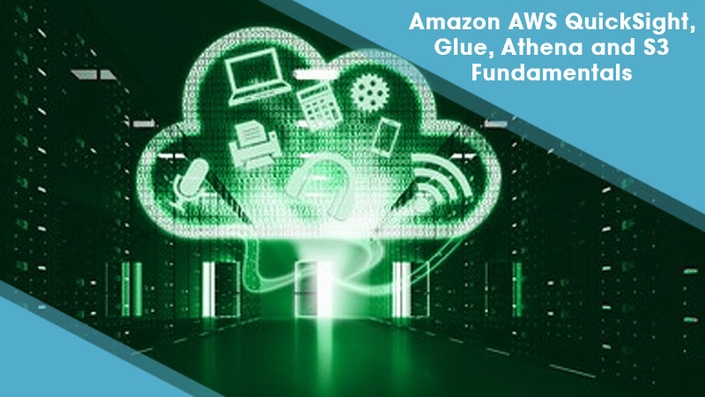 Amazon AWS QuickSight, Glue, Athena and S3 Fundamentals
Make great visualizations! Learn complete workflow: Data Lake, AWS Athena, AWS Glue,& S3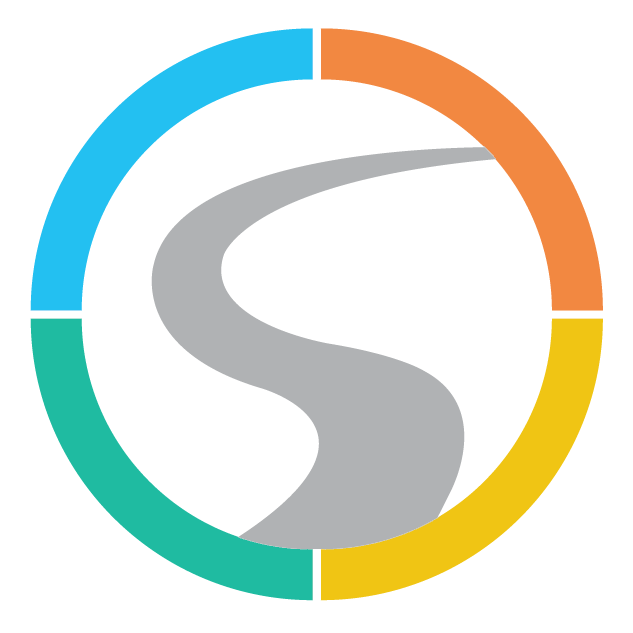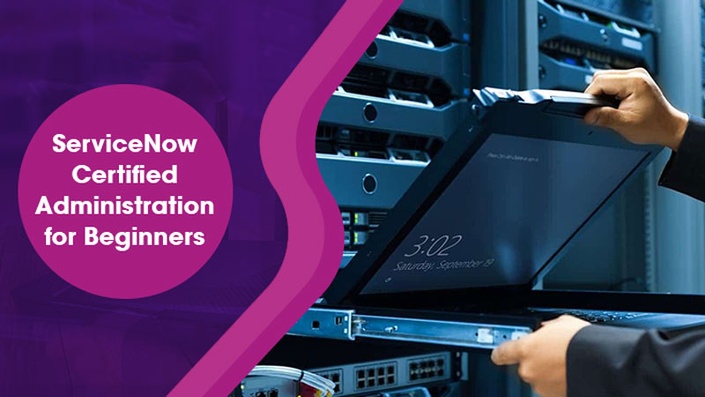 ServiceNow Certified Administration for Beginners
ServiceNow platform for beginners who would like to become Certified ServiceNow Administrator.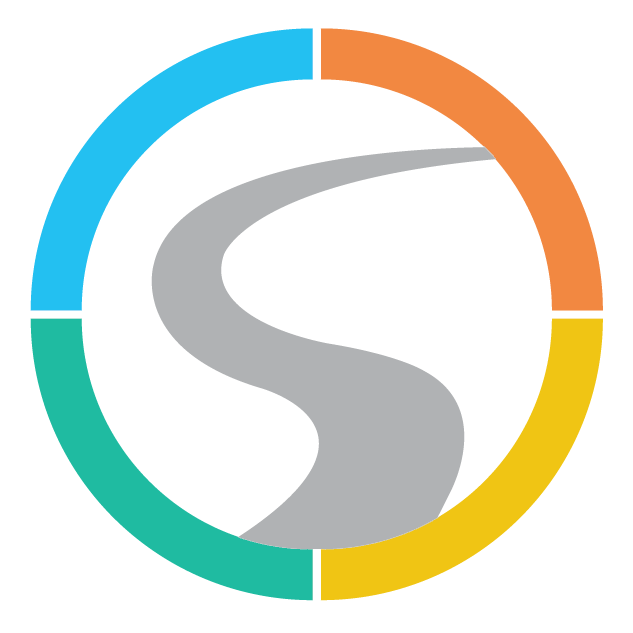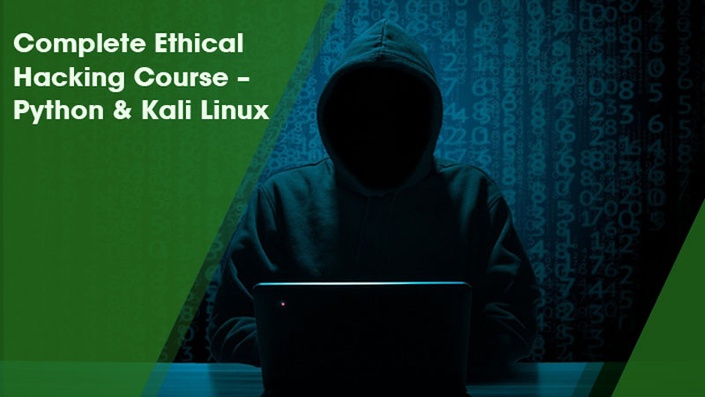 Complete Ethical Hacking Course 2.0: Python & Kali Linux
Learn how to become an Ethical Hacker using Python and use Kali Linux to perform penetration testing on networks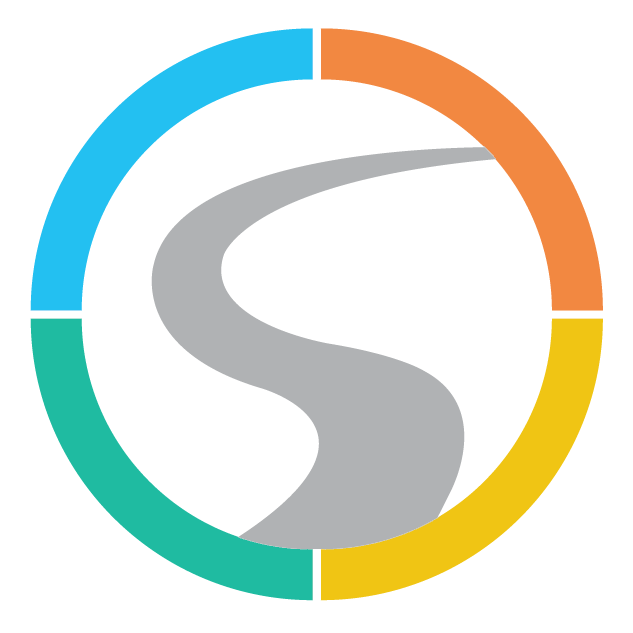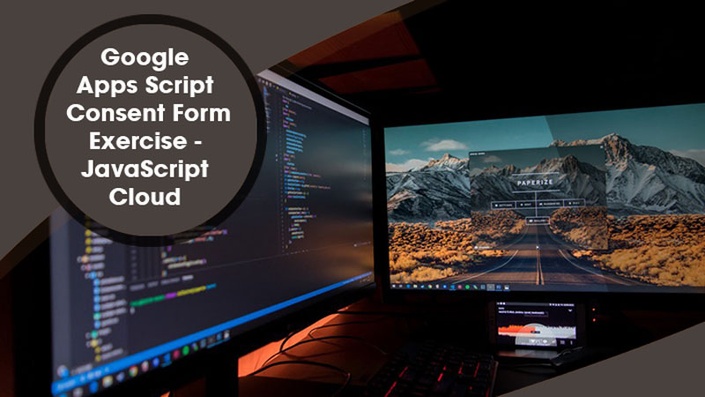 Google Apps Script Consent Form Exercise - JavaScript Cloud
Practice Exercise for Learning how to use Google Apps Scripts - Track within a Spreadsheet, send email, convert to PDF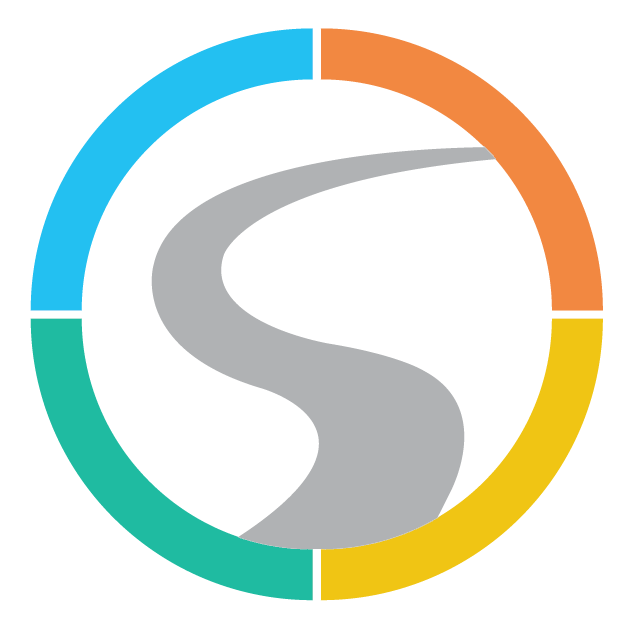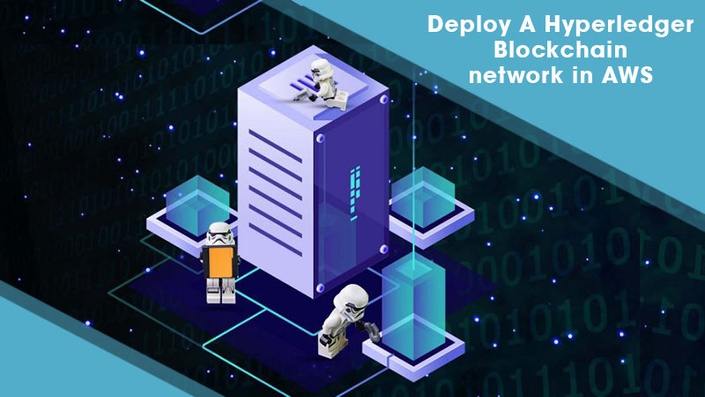 Deploy a Hyperledger Blockchain network in AWS
Learn how to leverage the AWS framework to deploy and manage a Hyperledger Fabric network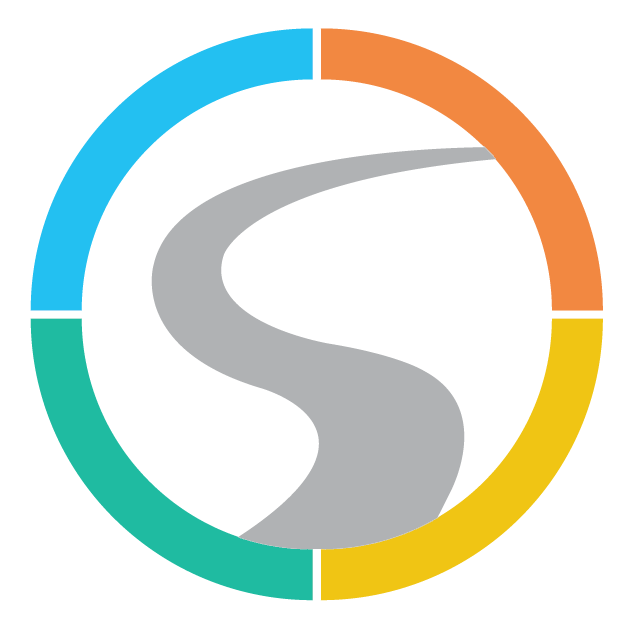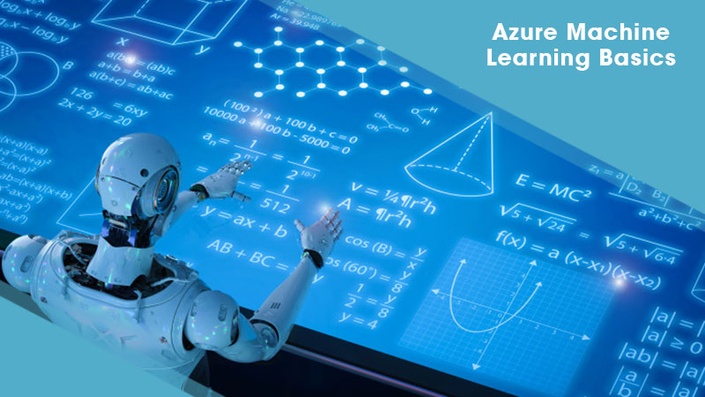 Azure Machine Learning Basics
Create your first Data Science experiment in Microsoft Azure using Machine learning (ML). Real world data analysis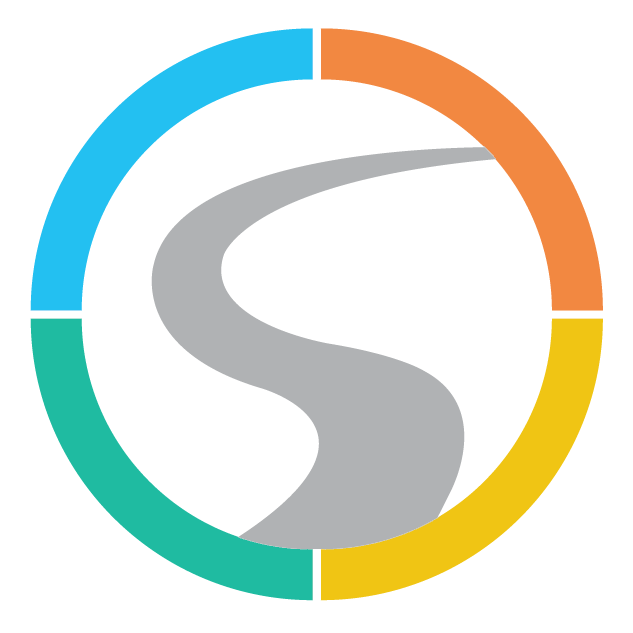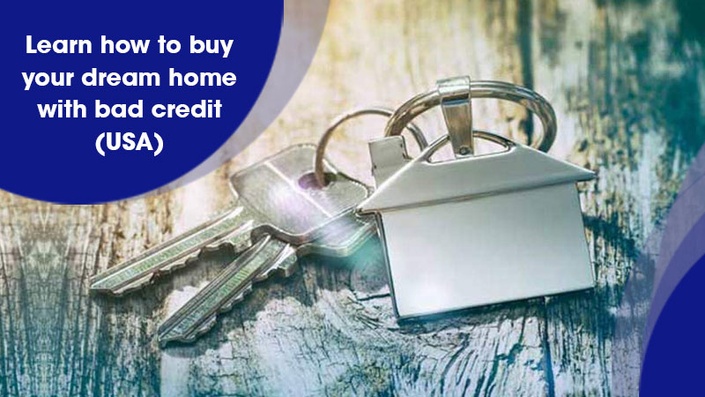 Learn how to buy your dream home with bad credit (USA)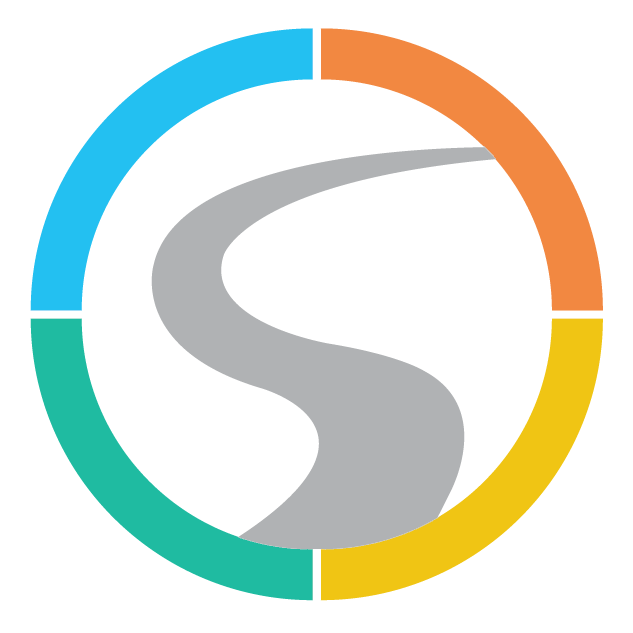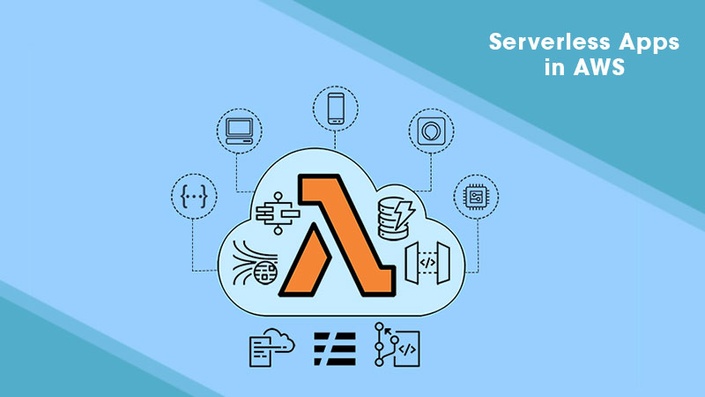 Serverless Apps in AWS
Learn how to build a serverless image recognition chatbot and a web application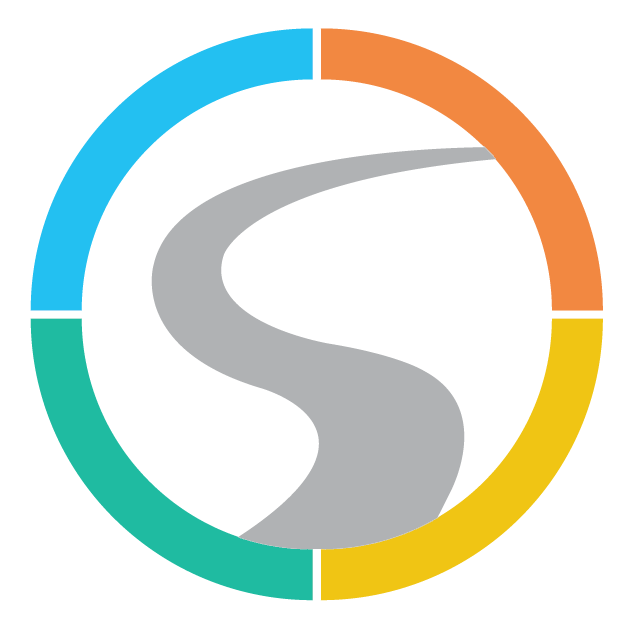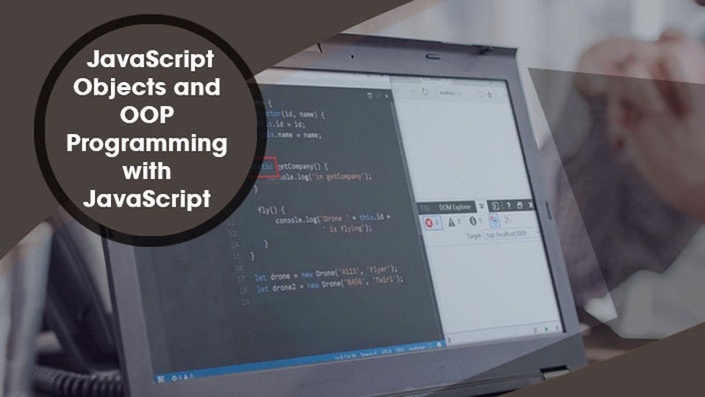 JavaScript Objects and OOP Programming with JavaScript
Use objects to create amazing things with JavaScript power up your applications OOP JavaScript coding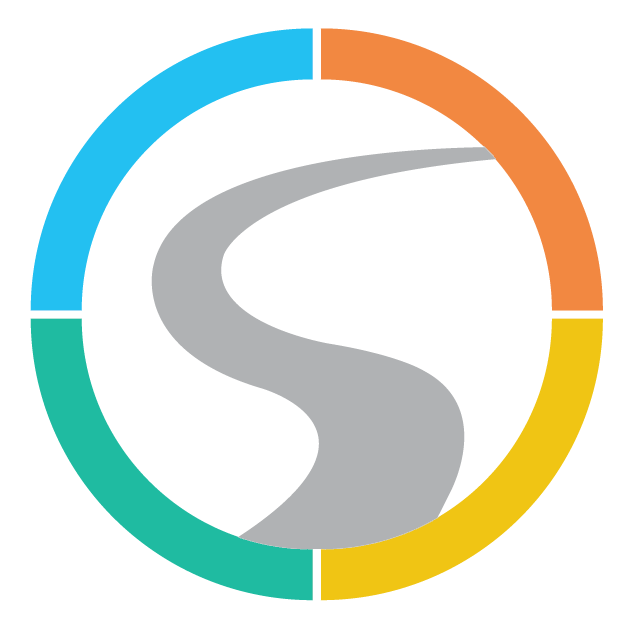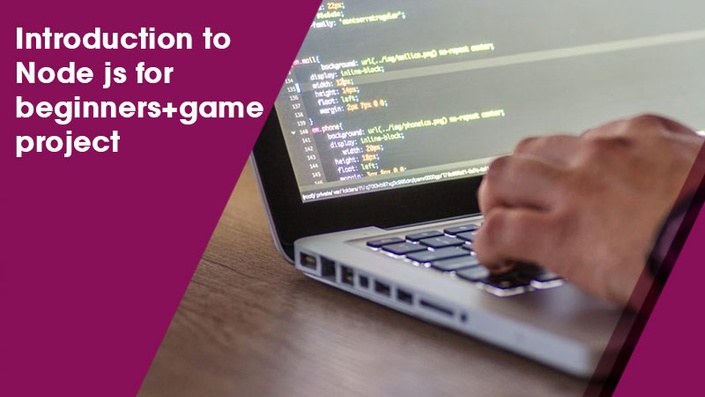 Introduction to Node js for beginners + game project
Explore how to apply NodeJS to make your web content come to life - explore the core foundations of NodeJS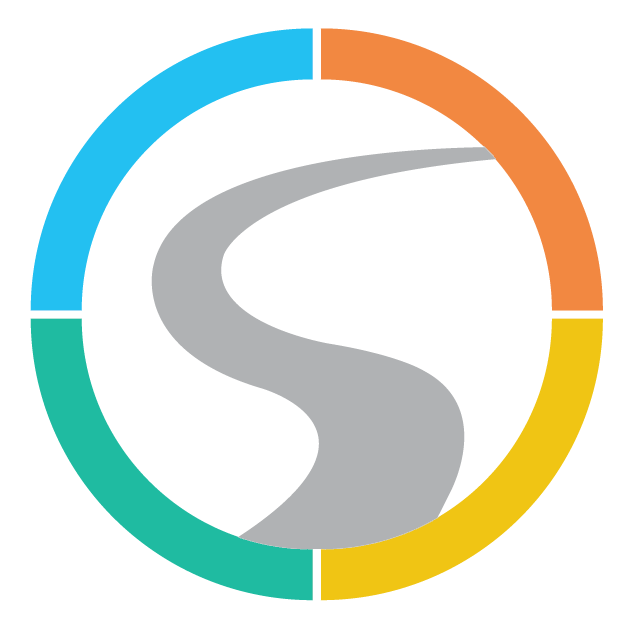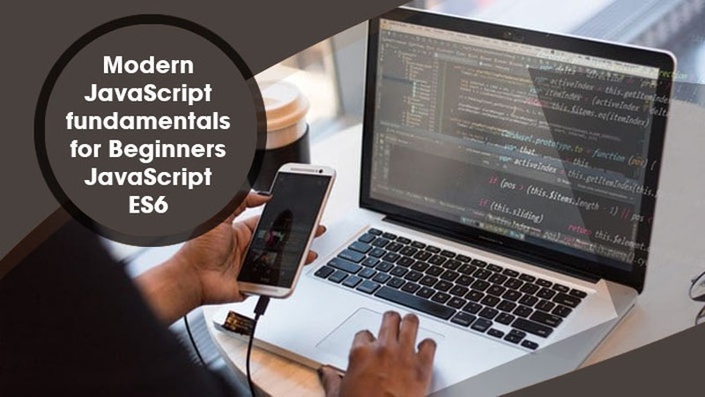 Modern JavaScript fundamentals for Beginners JavaScript ES6
Learn how to apply JavaScript to make your web content come to life - explore the core foundations of writing code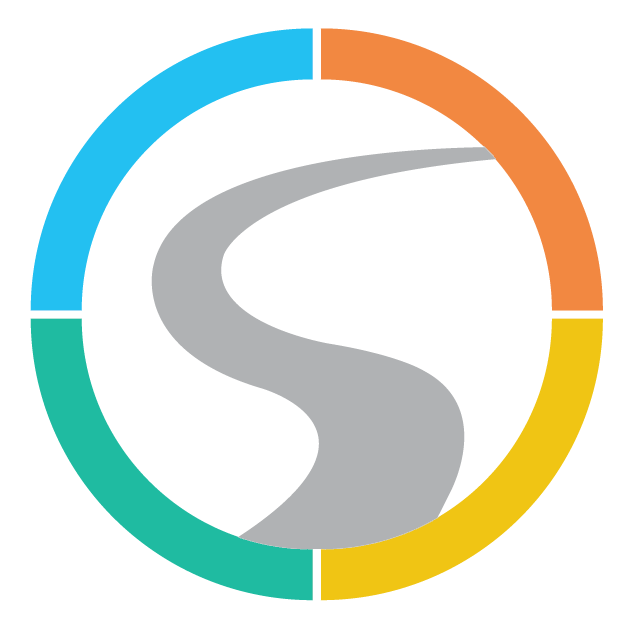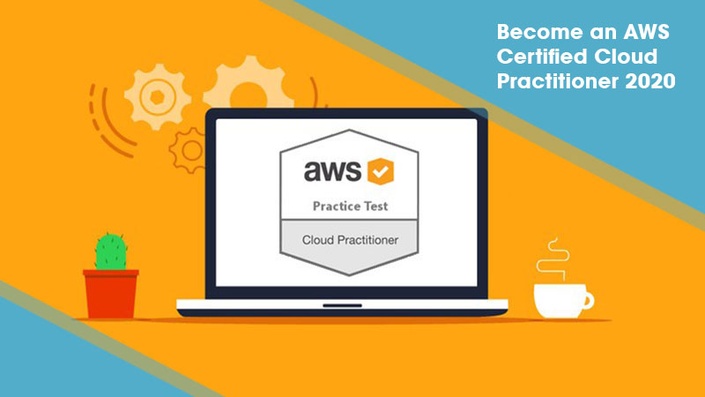 Become an AWS Certified Cloud Practitioner 2020
Learn about what AWS has to offer and get prepared to take the exam to obtain your new certification!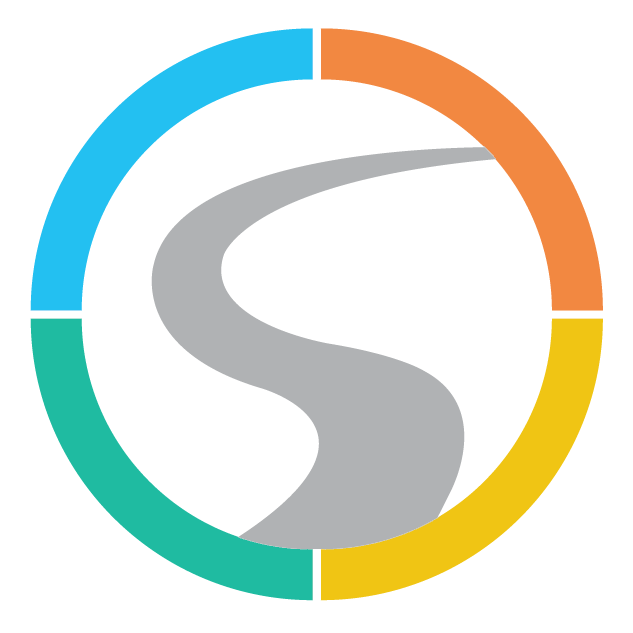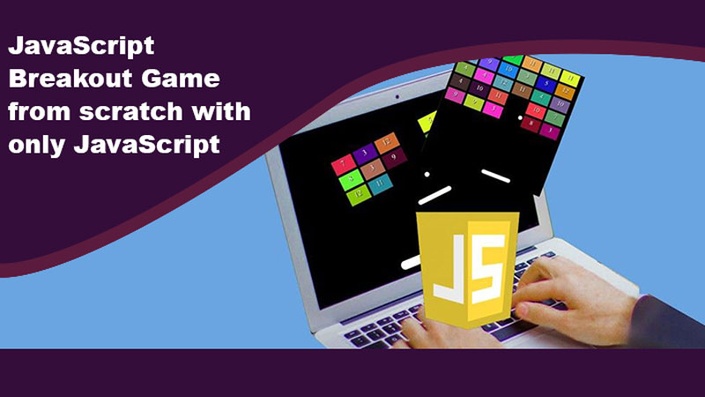 JavaScript Breakout Game from scratch with only JavaScript
JavaScript and the DOM - explore how YOU can create amazing things with Javascript - interact with content and more.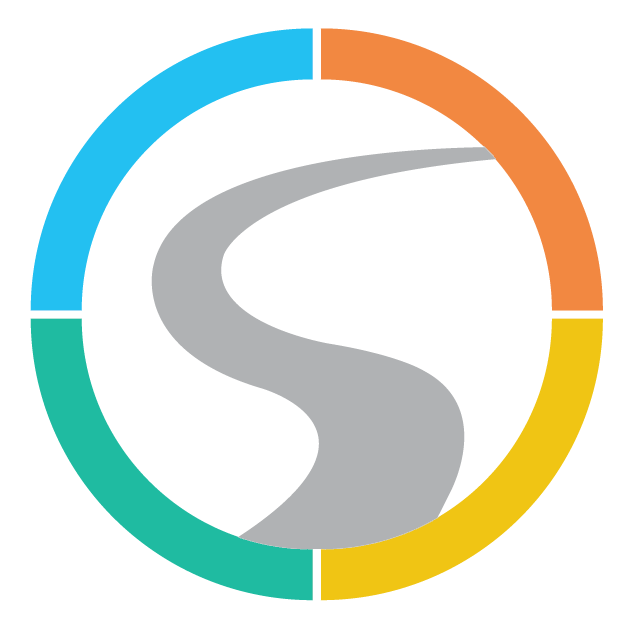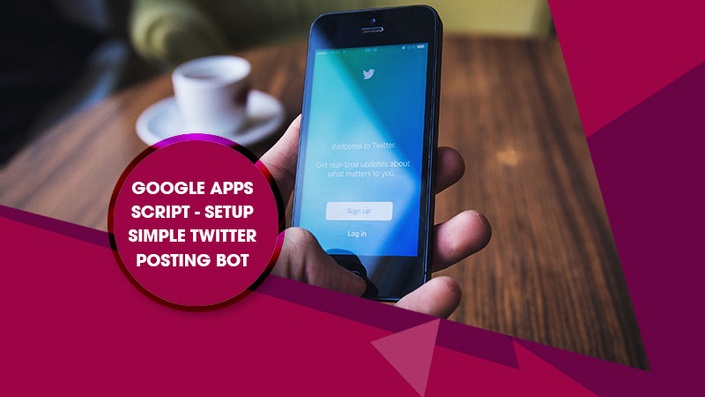 Google Apps Script - Setup simple Twitter Posting Bot
Use content from your Google Spreadsheet post to your Twitter account automatically - source code included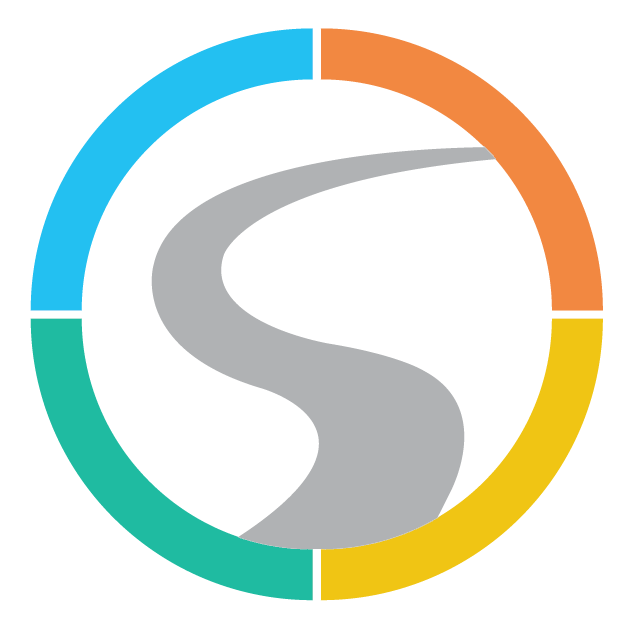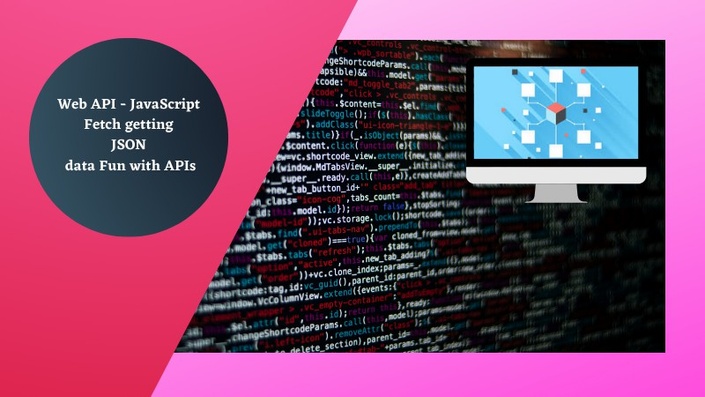 Web API - JavaScript Fetch getting JSON data Fun with APIs
Explore how to connect to various web APIs using JavaScript fetch. Use the returned data JSON data within you Code.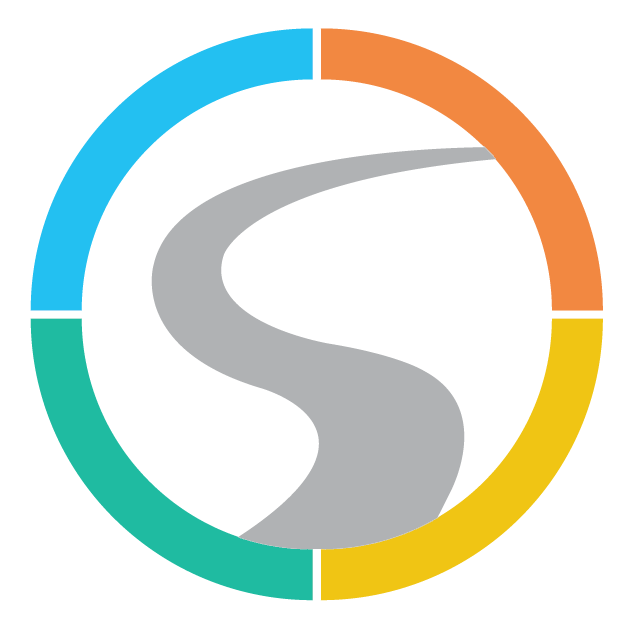 Introduction to Adobe Illustrator CC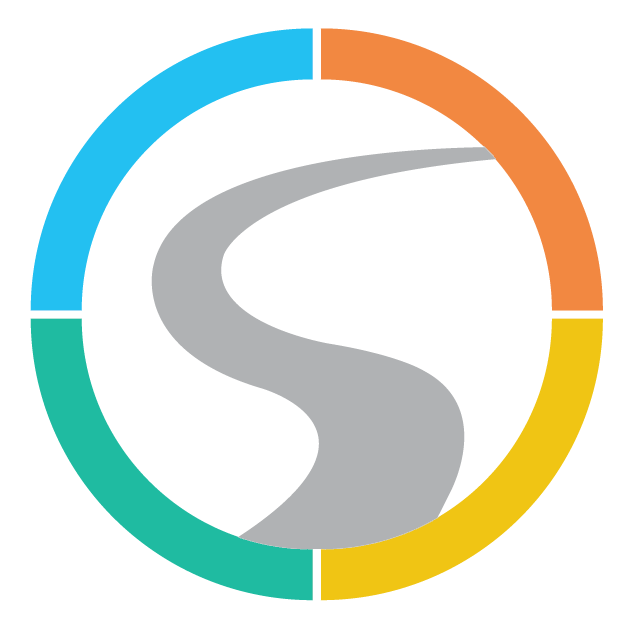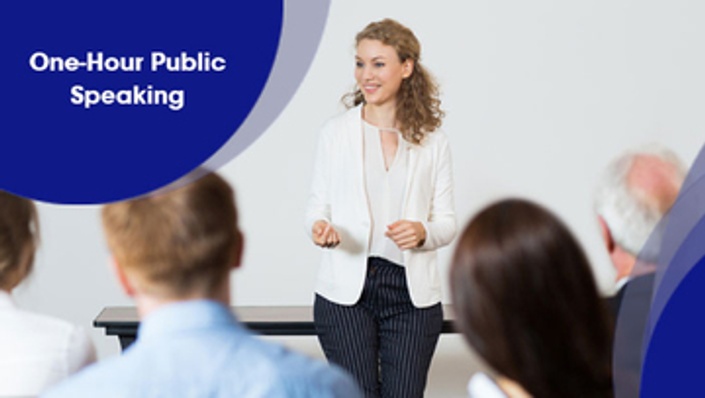 One-Hour Public Speaking
Gain Mastery of Public Speaking Skills in One Hour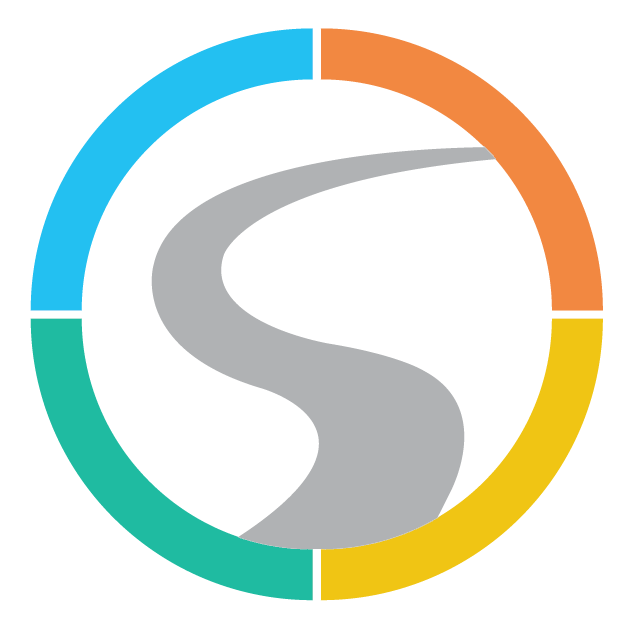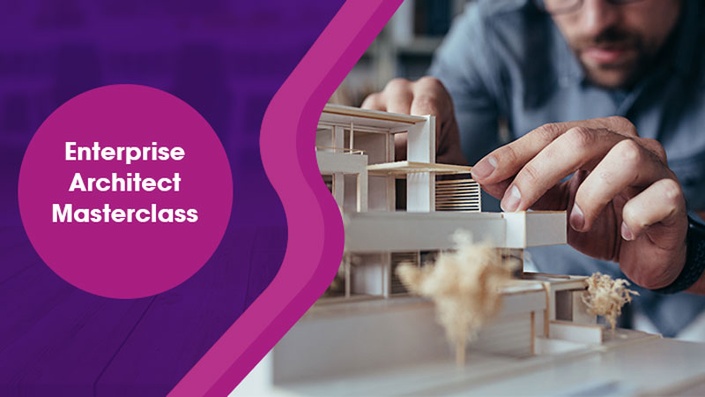 IT Enterprise Architect Masterclass
Learn how to become an Enterprise Architect: Masterclass. DevOps, TOGAF Organizational Design, ITIL, Agile,Lean Six Sigma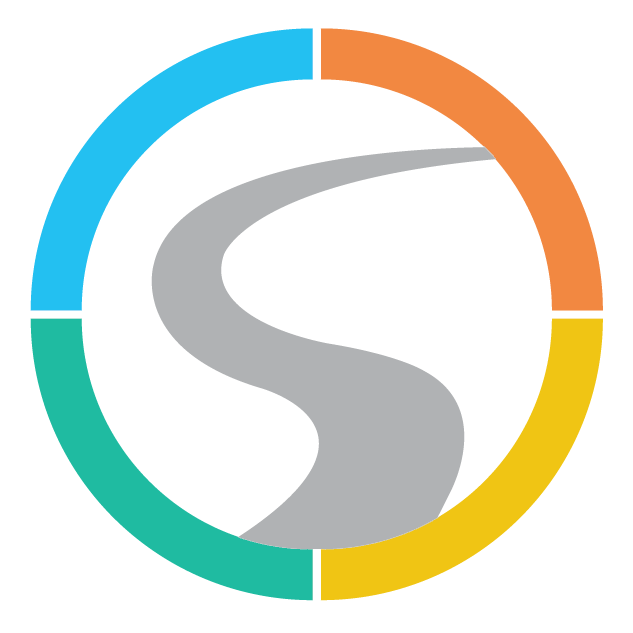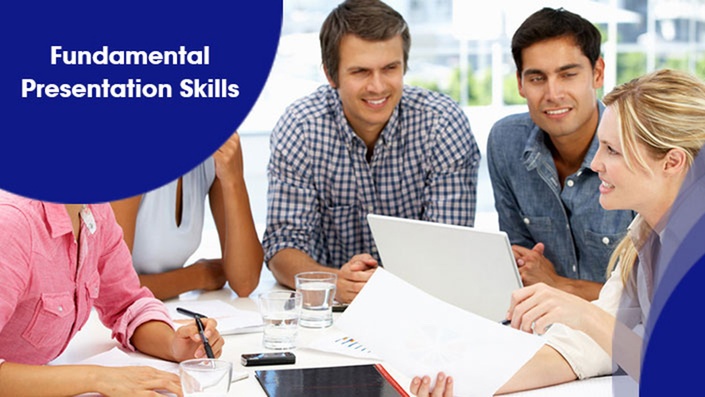 Fundamental Presentation Skills
Presentation Skills to Expand Your Career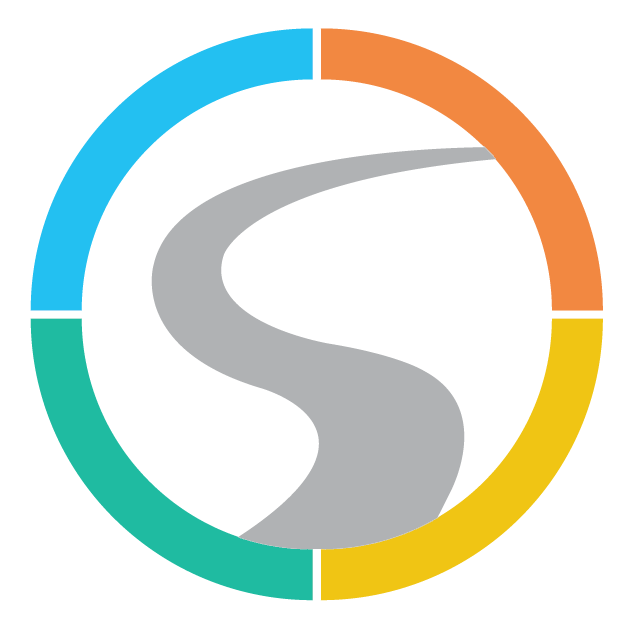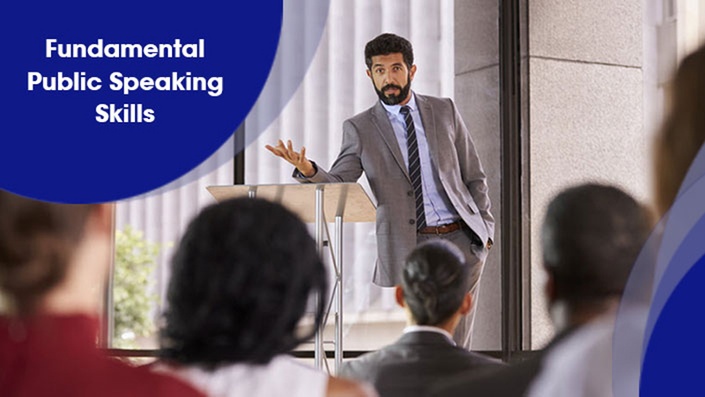 Fundamental Public Speaking Skills
Public Speaking Skills Developed From Scratch, in Little Time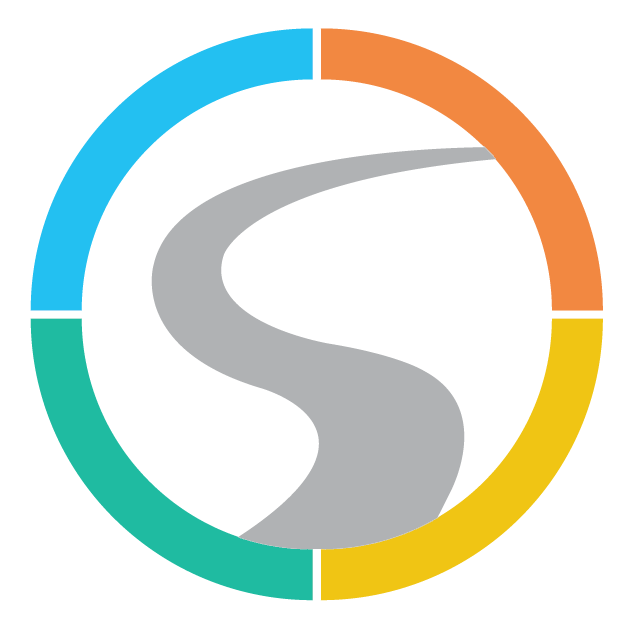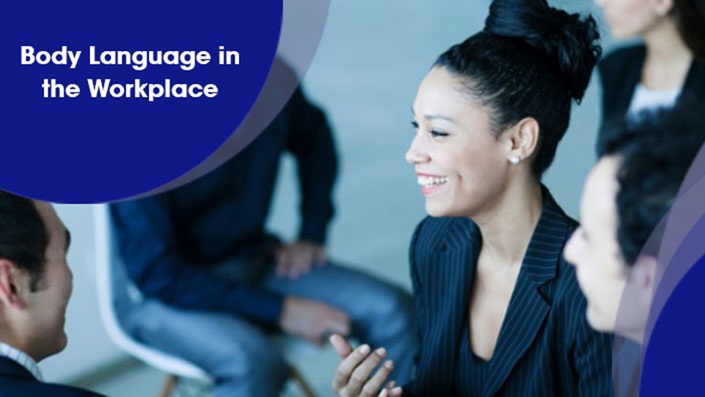 Body Language in the Workplace
Body Language Skills for a High Tech World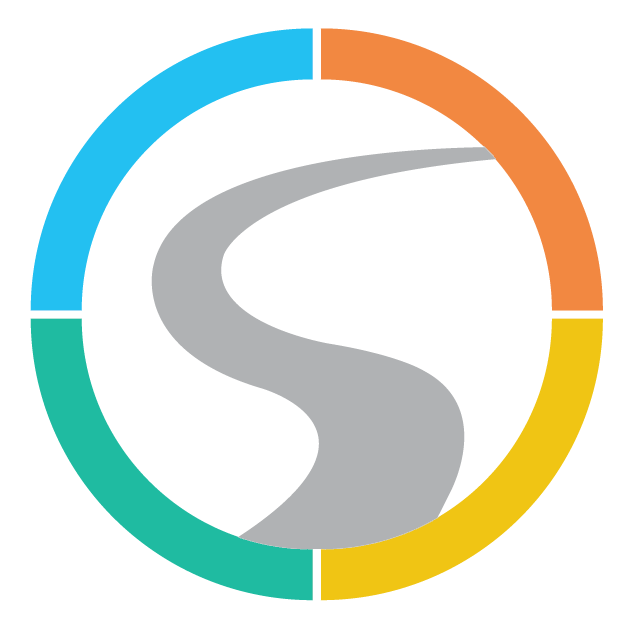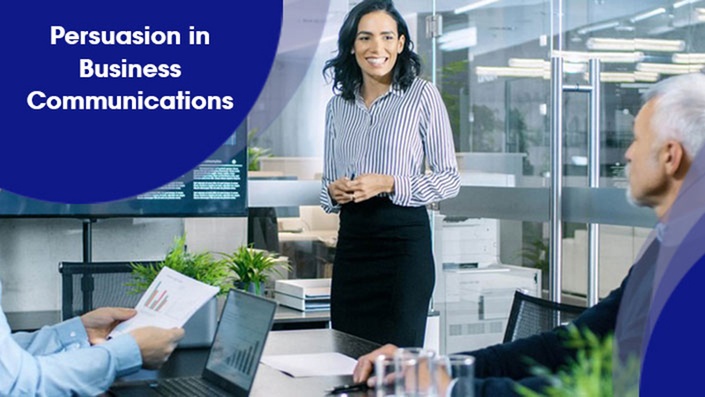 Persuasion in Business Communications
The Complete Lunchtime Persuasion in Business Communications Course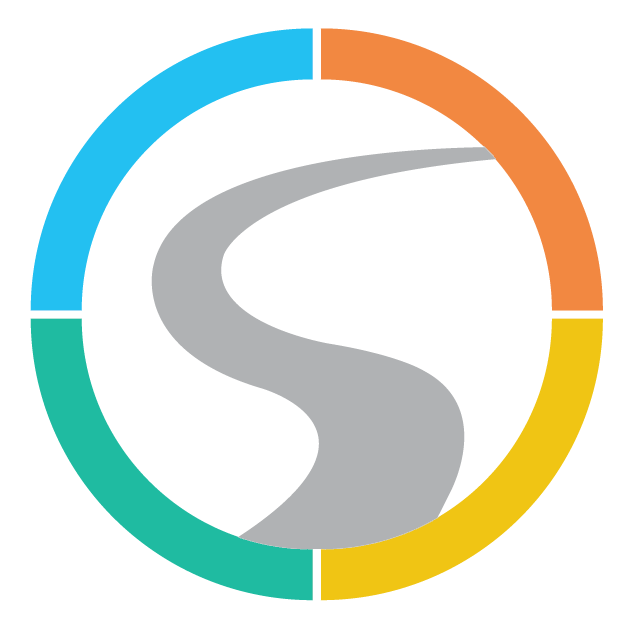 Video Production: Inexpensive Talking Head Video
Video Production Can Be Easy With Simple Talking Head Video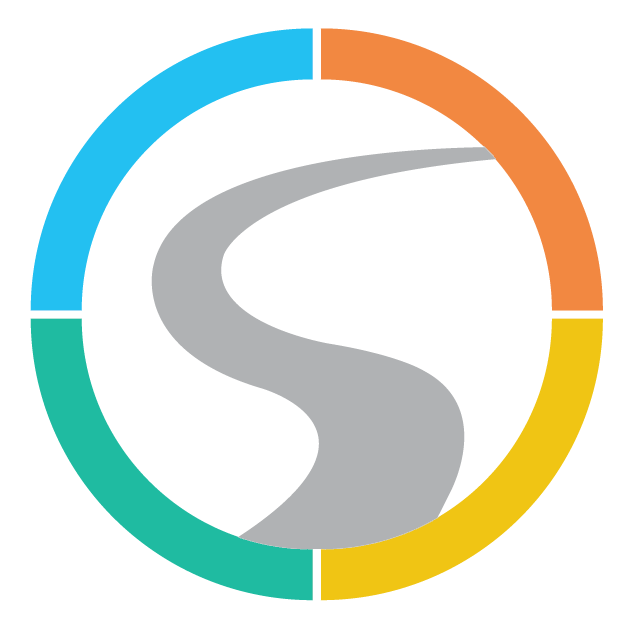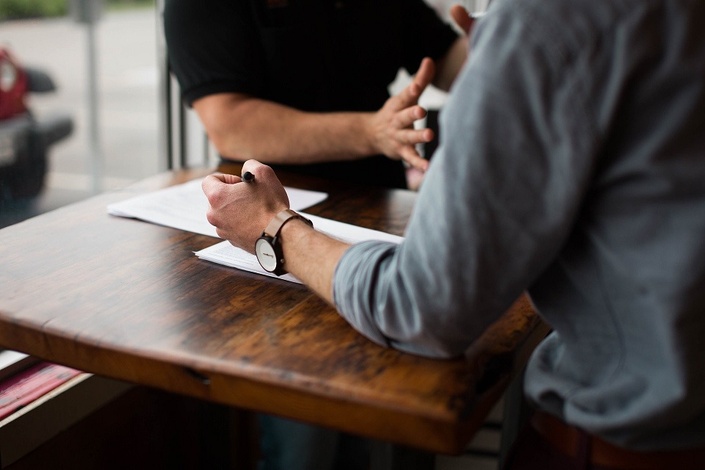 Complete Interviewing Skills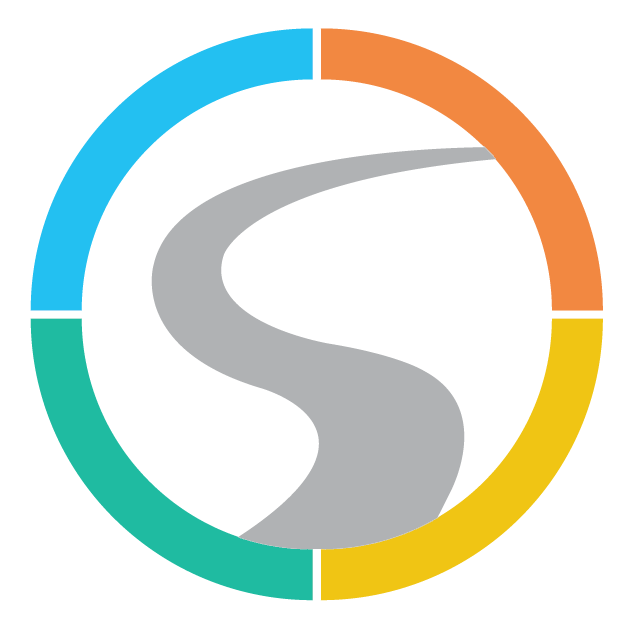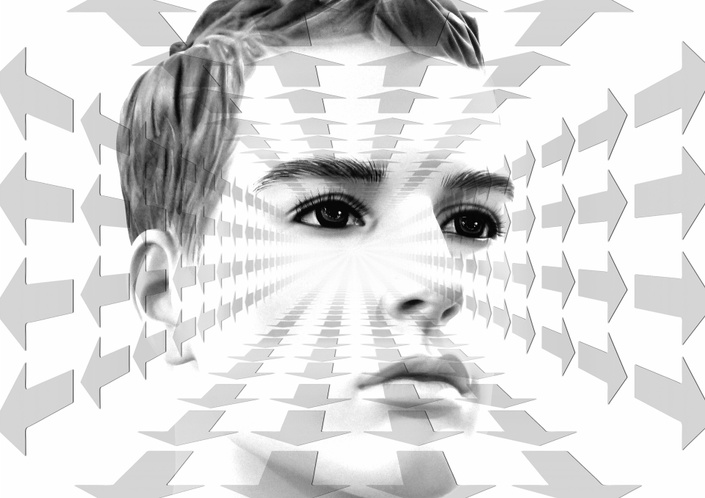 Complete Personal Development Personal Transformation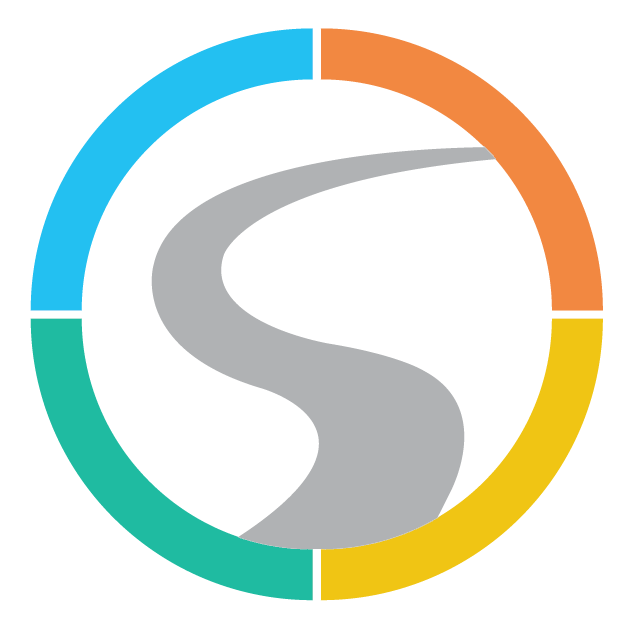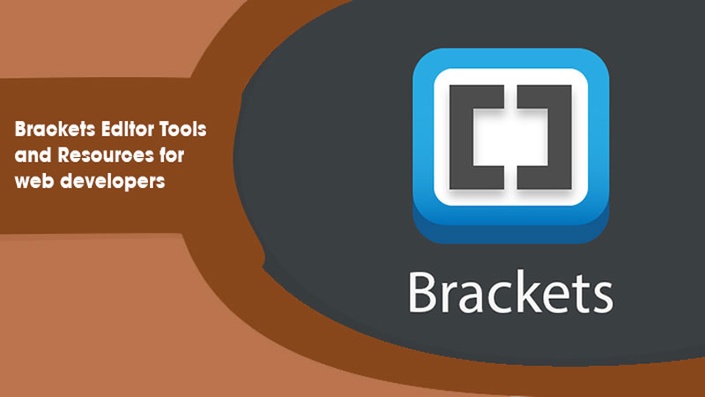 Brackets Editor Tools and Resources for web developers
Introduction to using Brackets code editor to write code. Explore how to customize and see features of Brackets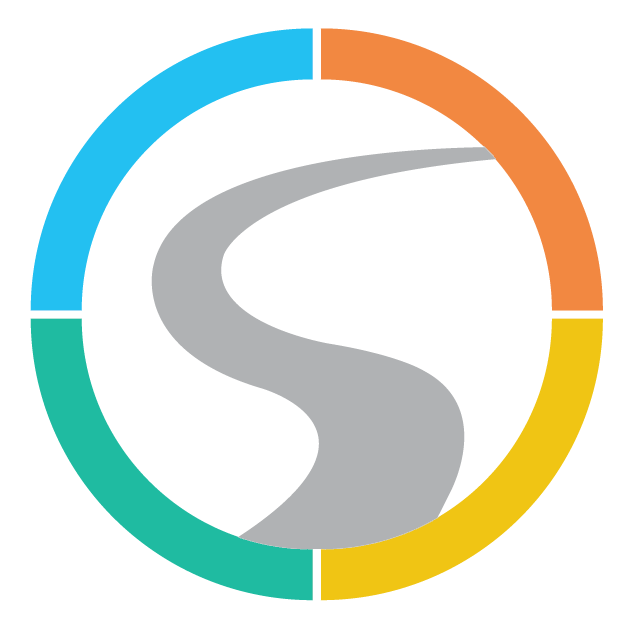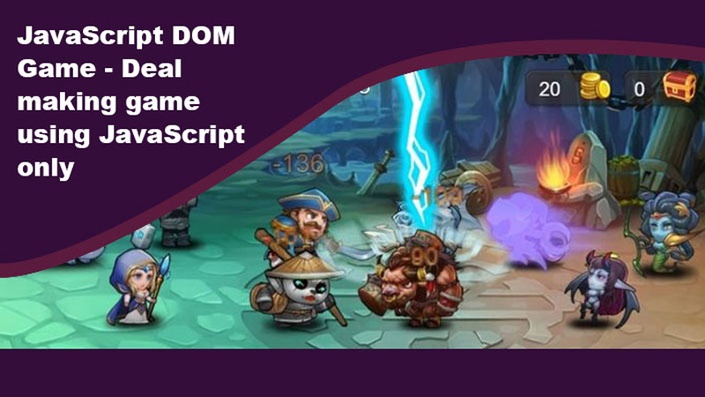 JavaScript DOM Game - Deal making game using JavaScript only
Explore JavaScript in a fun interactive game development course that provides an opportunity to apply JavaScript DOM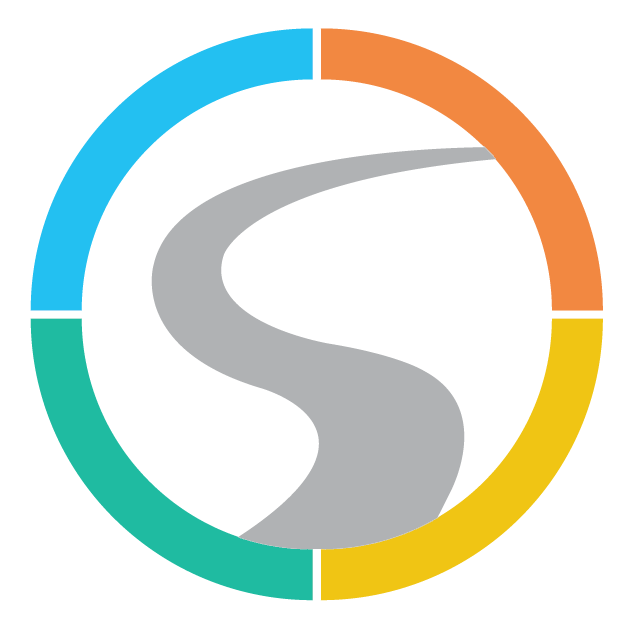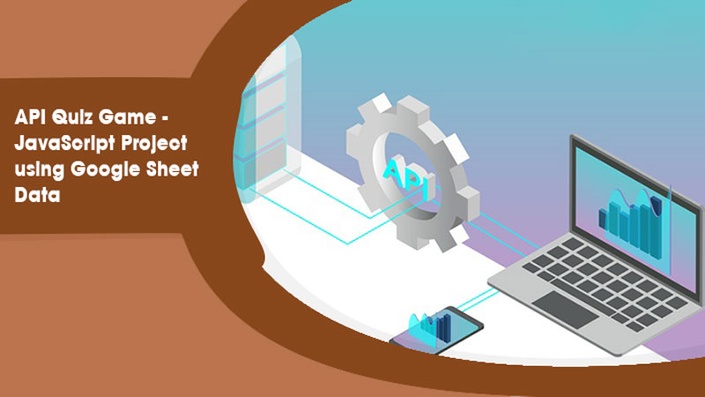 API Quiz Game - JavaScript Project using Google Sheet Data
Explore how to connect to a Google Sheet Data JSON feed and use the data to create a dynamic web quiz game application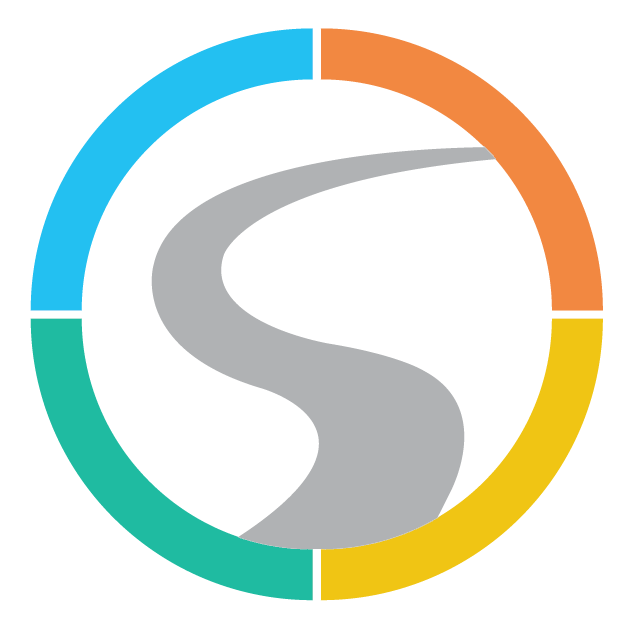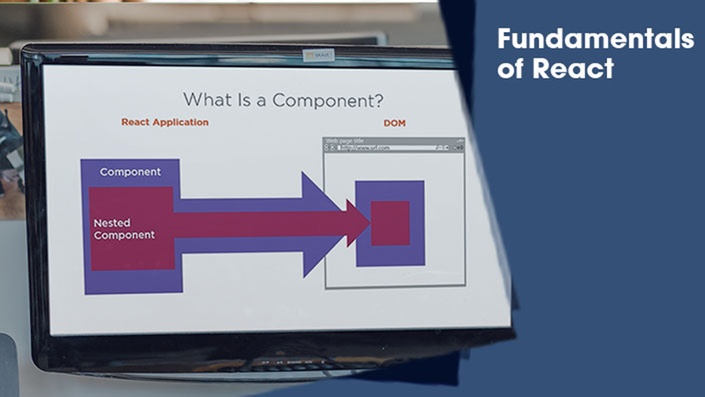 Fundamentals of React
Learn to create basic applications in React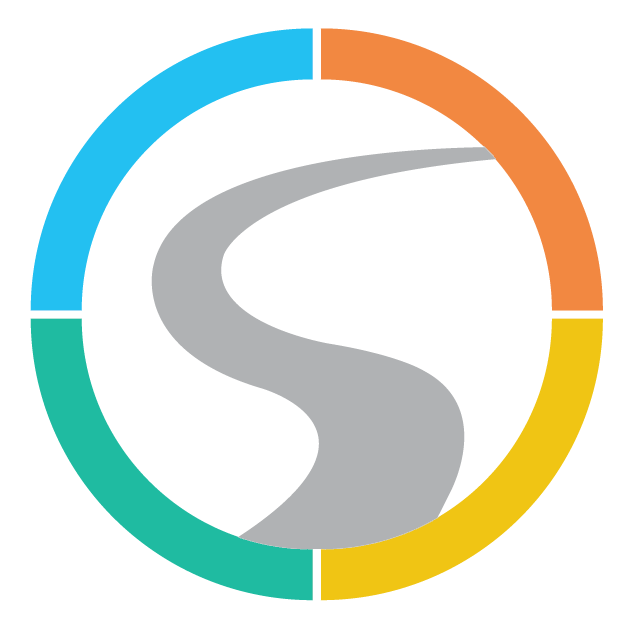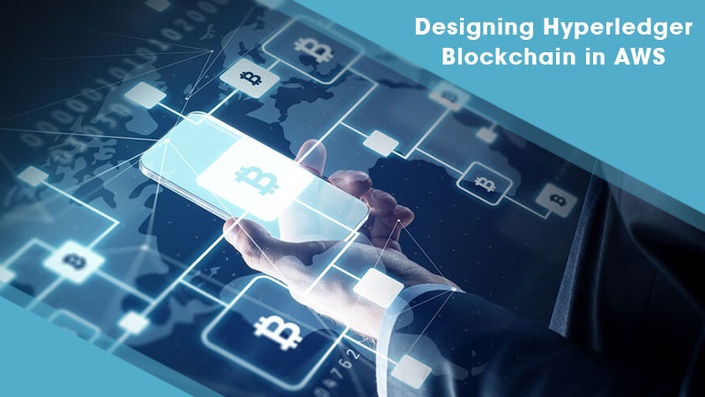 Designing Hyperledger Blockchain in AWS
Learn the basics of building Blockchains with Hyperledger Fabric using Composer and publishing on Azure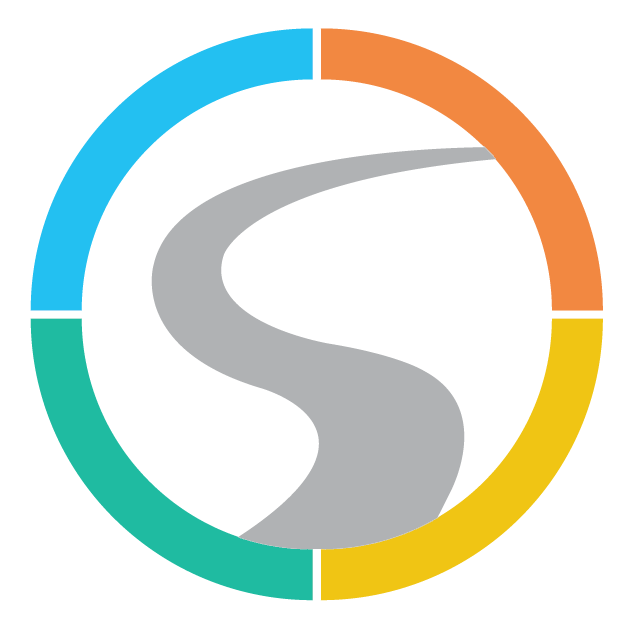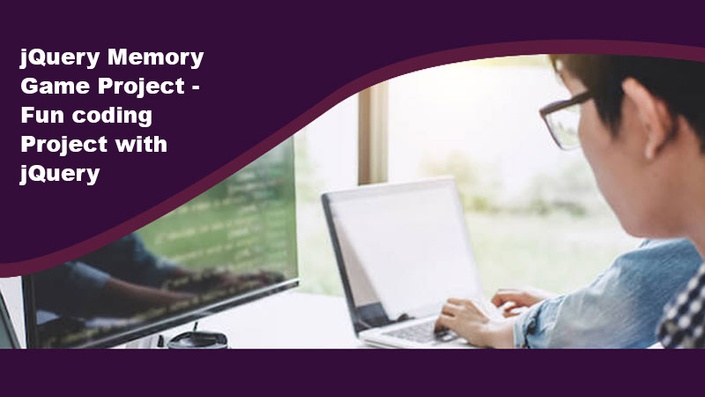 jQuery Memory Game Project - Fun coding Project with jQuery
Create a web based memory game from scratch using jQuery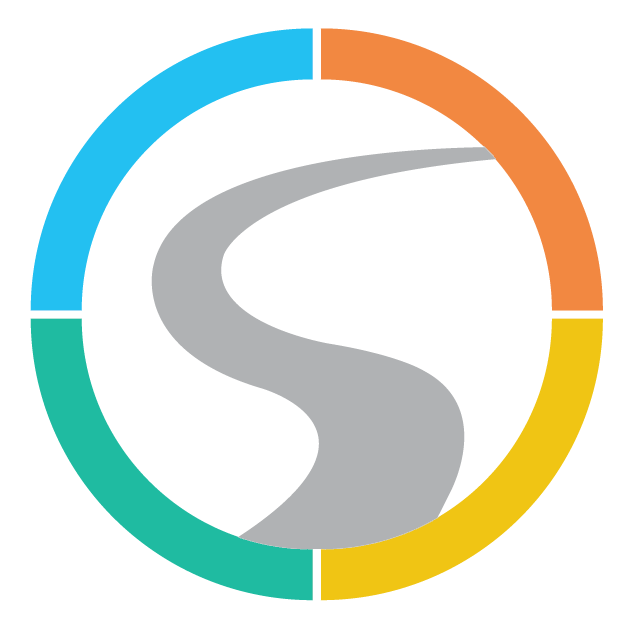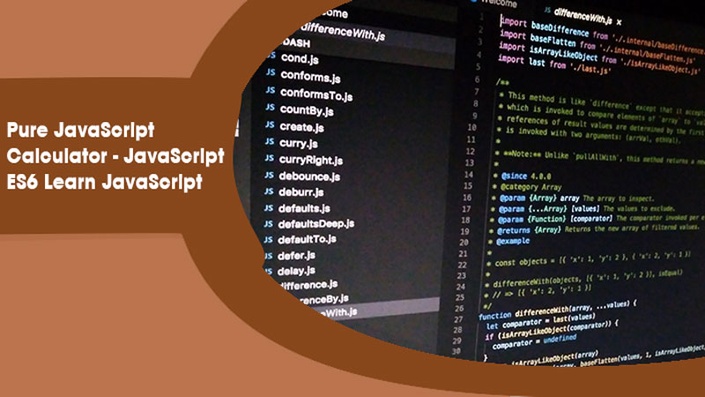 Pure JavaScript Calculator - JavaScript ES6 Learn JavaScript
Explore how you can create a fully functional JavaScript calculator with only JavaScript - simple project to practice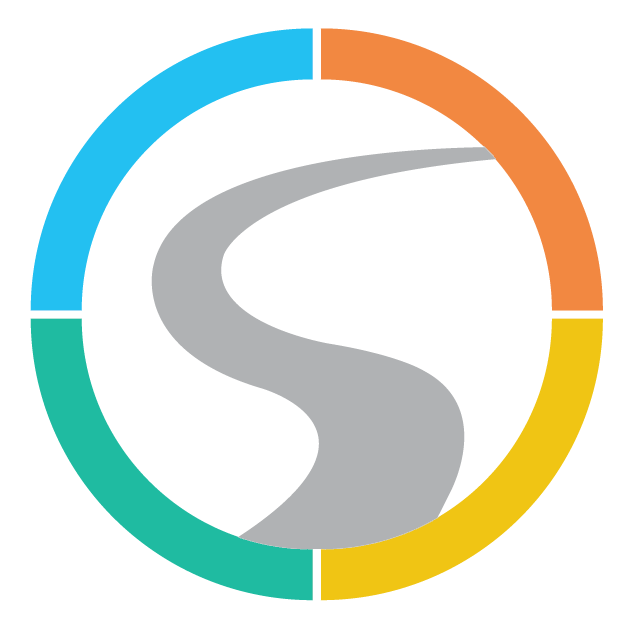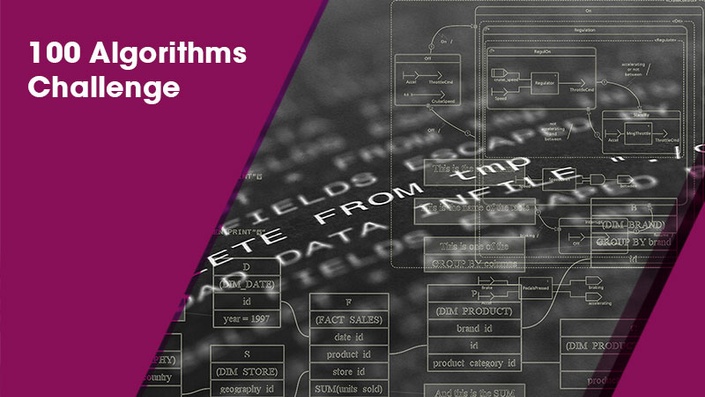 100 Algorithms Challenge
Helps to prepare for JavaScript interview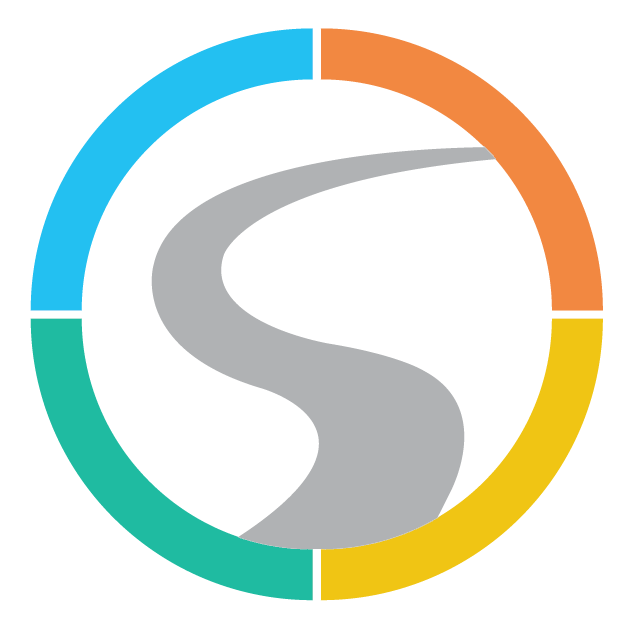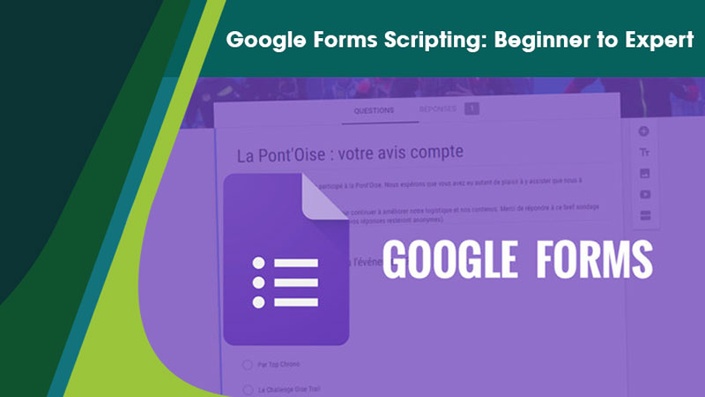 Google Forms Scripting: Beginner to Expert
Learn how to create powerful Google Forms with Scripts. Design practical forms using G Suite and grow your career!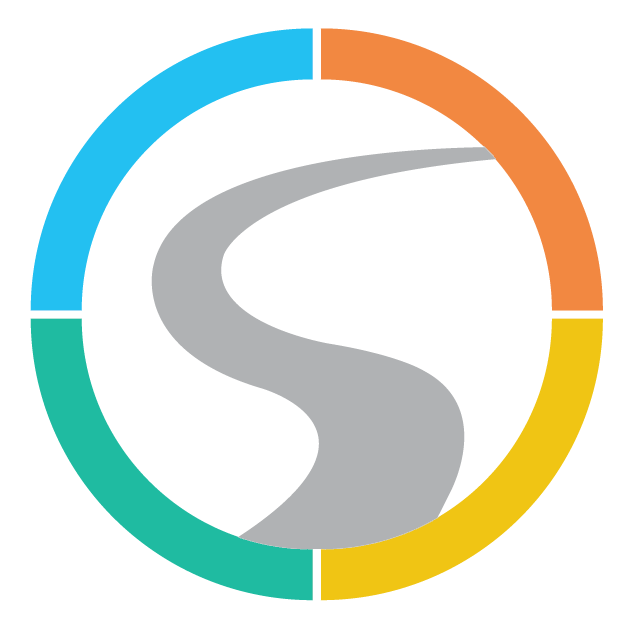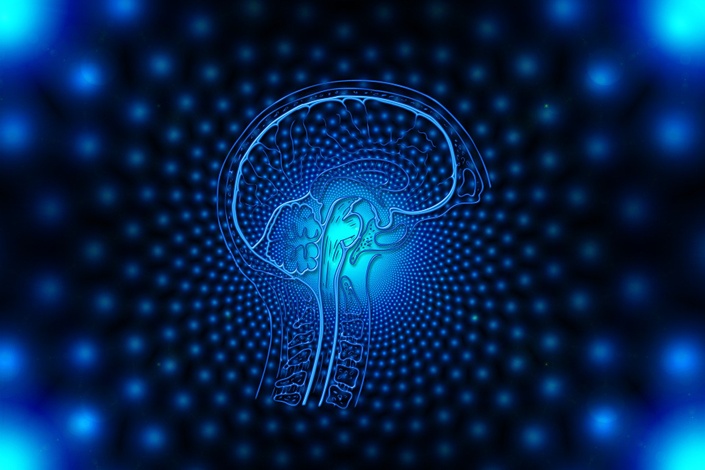 Understanding Artificial Intelligence
Fundamentals of agent and multi-agent systems, neural networks, deep learning, machine learning & computer vision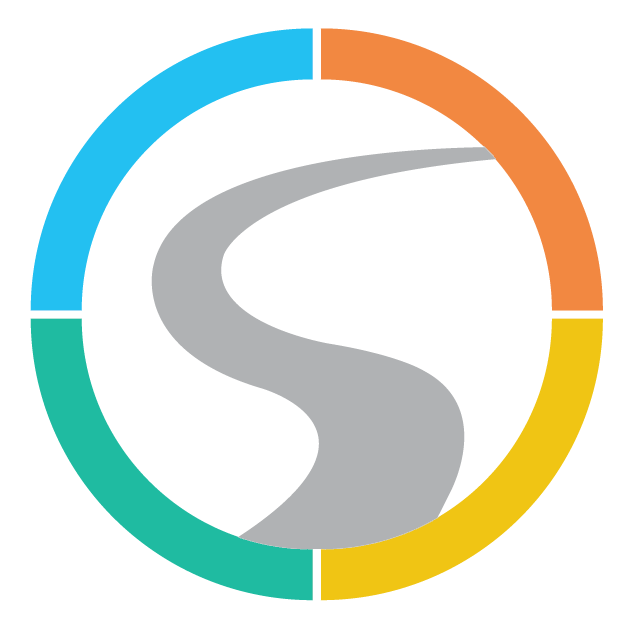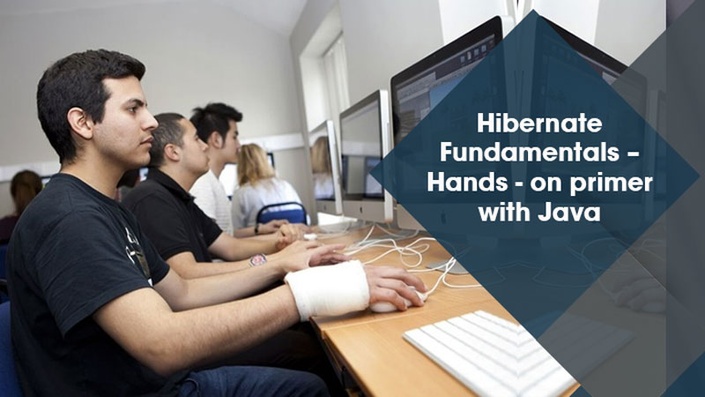 Hibernate Fundamentals – Hands-on Primer with Java
Learn Hibernate ORM Framework, Java EE including JPA, configure and build Java programs within Hibernate environment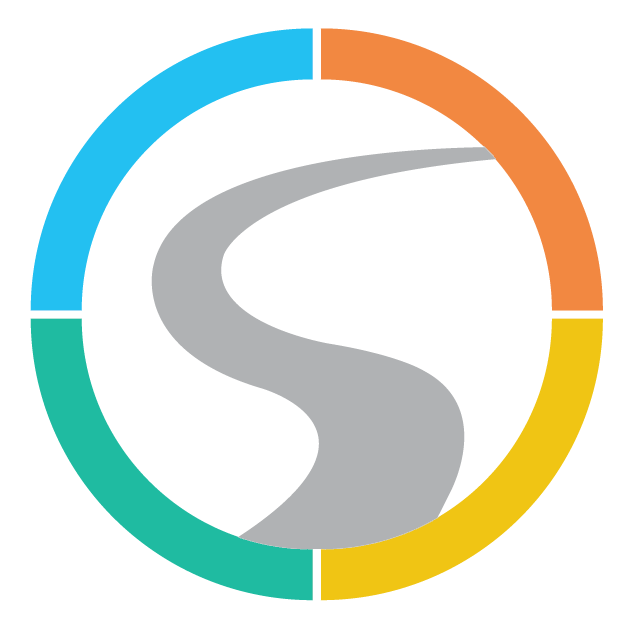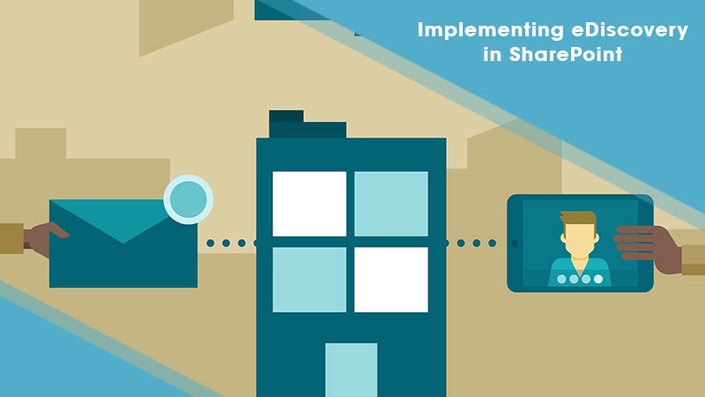 Implementing eDiscovery in SharePoint
Learn how to implement eDiscovery in SharePoint from scratch using hand-on tutorials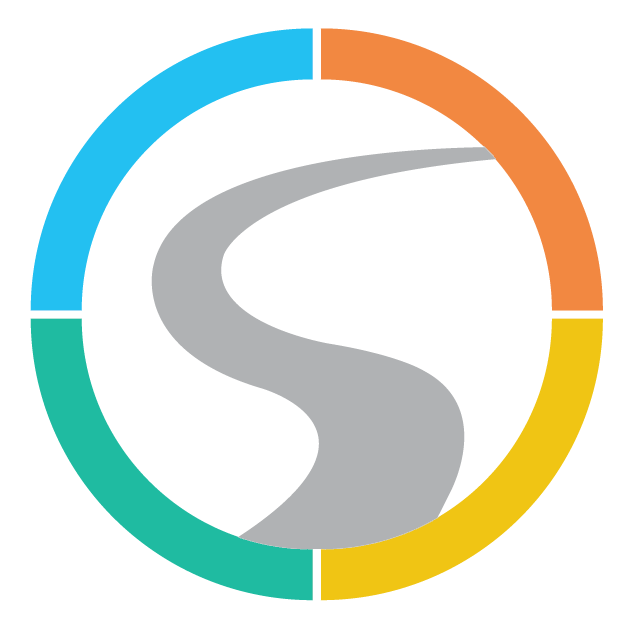 Mastering Microsoft Teams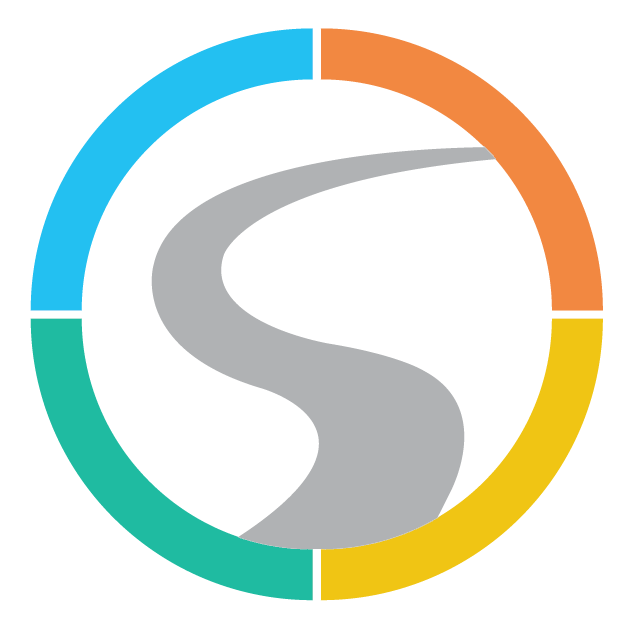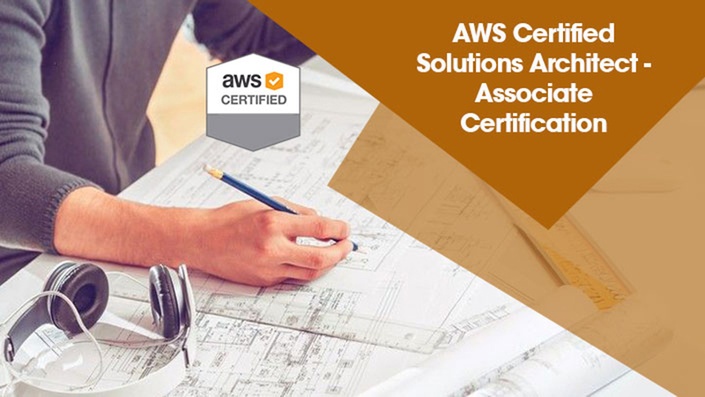 AWS Certified Solutions Architect - Associate
Want to pass the NEW AWS Solutions Architect - Associate Exam (SAA-C02) In-depth AWS Architectures. Take this course!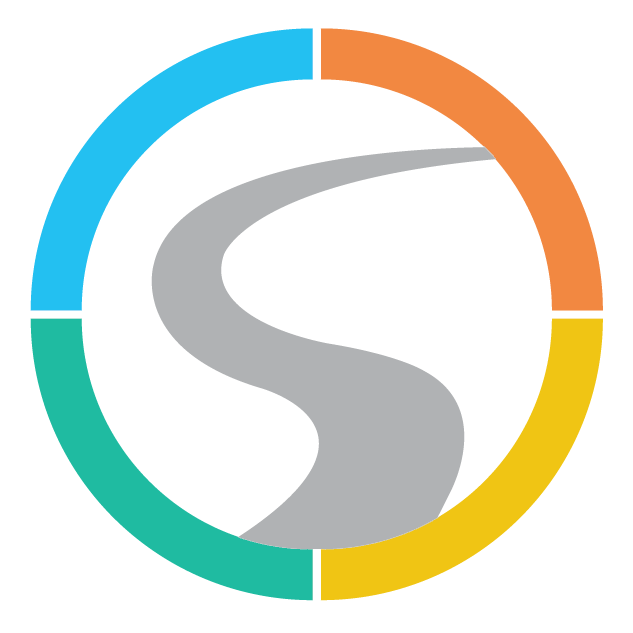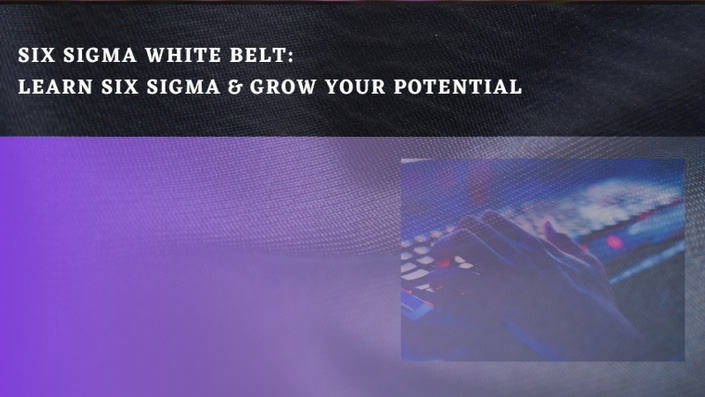 Six Sigma White Belt: Learn Six Sigma & Grow Your Potential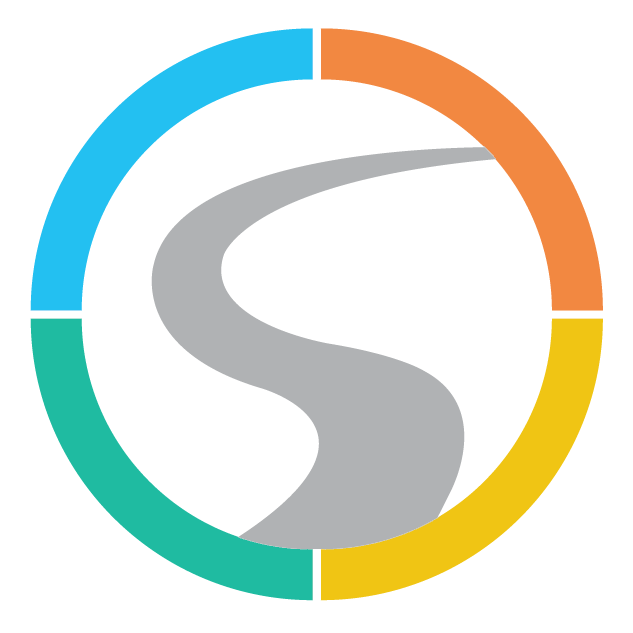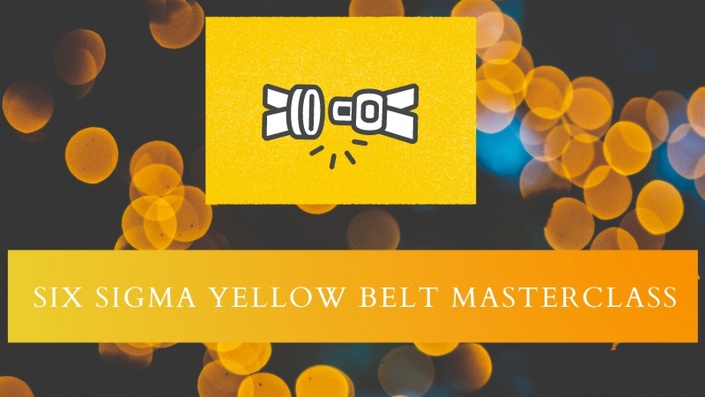 Six Sigma Yellow Belt Masterclass : includes a YB project
Learn Six Sigma with a realistic Yellow Belt Project & Master 40+ YB Tools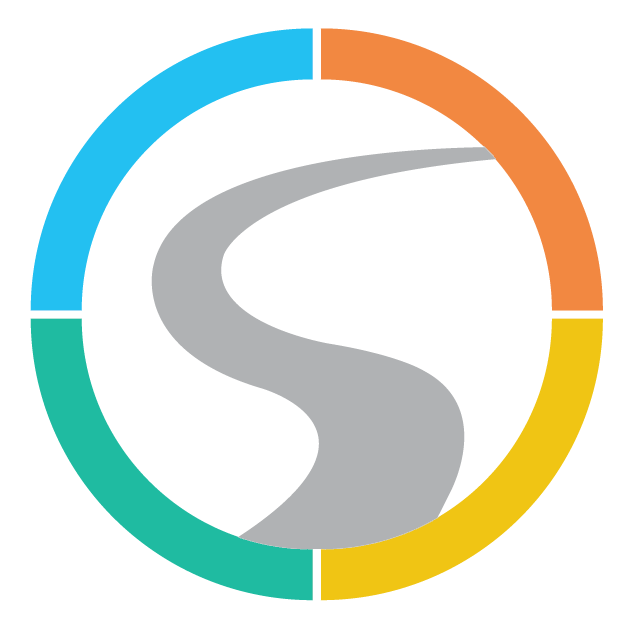 Mastering Outlook 2019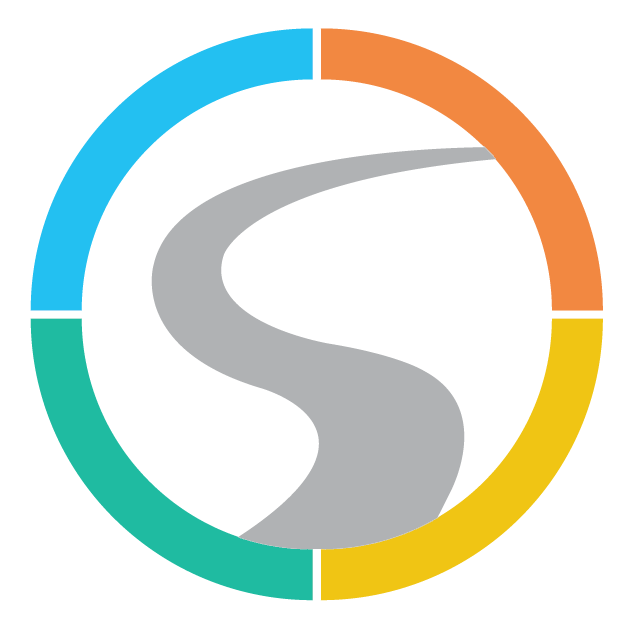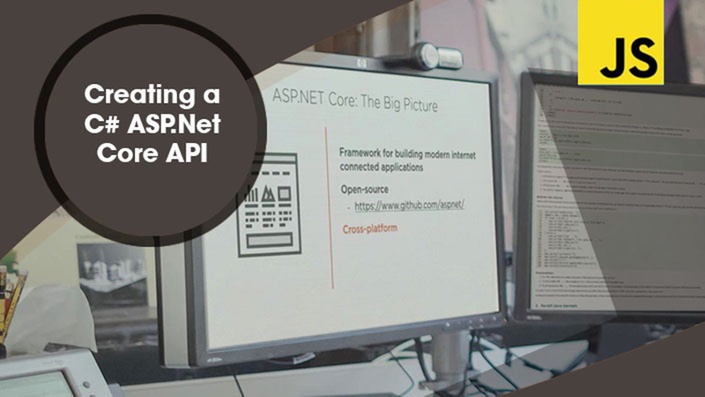 Creating a C# ASP.Net Core API
Learn to create applications with an ASP.Net backend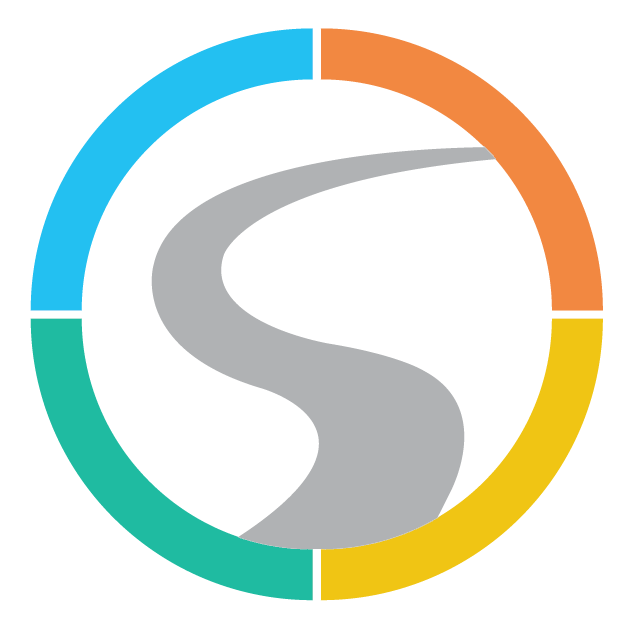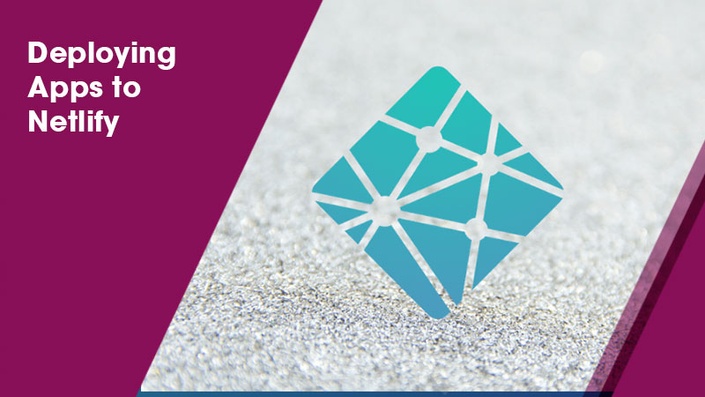 Deploying Apps to Netlify
Learn how to deploy applications to Netlify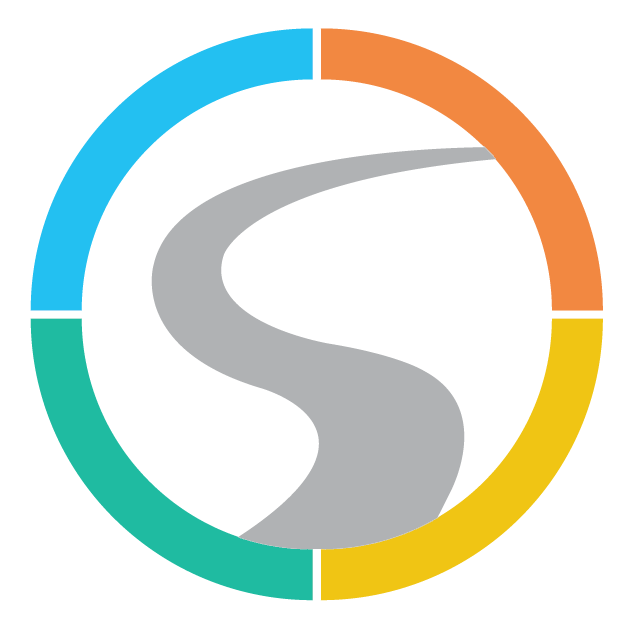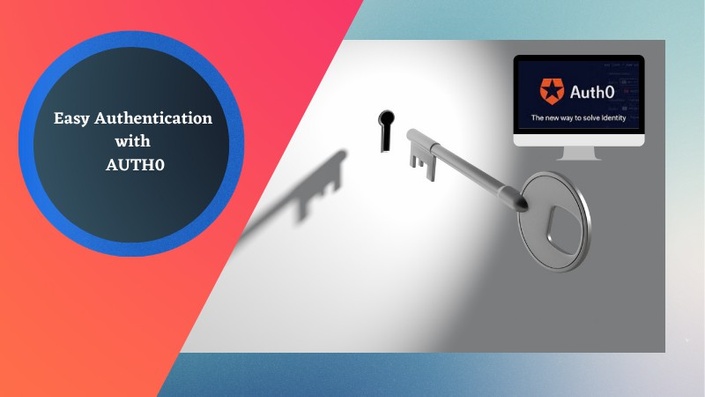 Easy Authentication with AUTH0
Learn how to use Auth0 with front end applications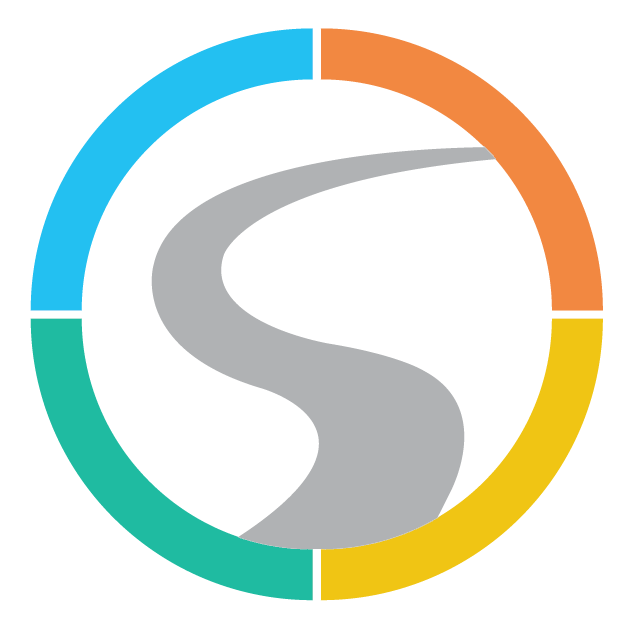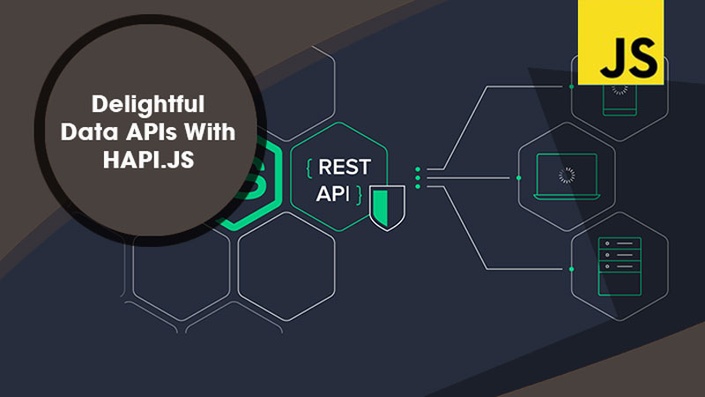 Delightful Data APIs With HAPI.JS
Learn the fundamentals of Hapi.js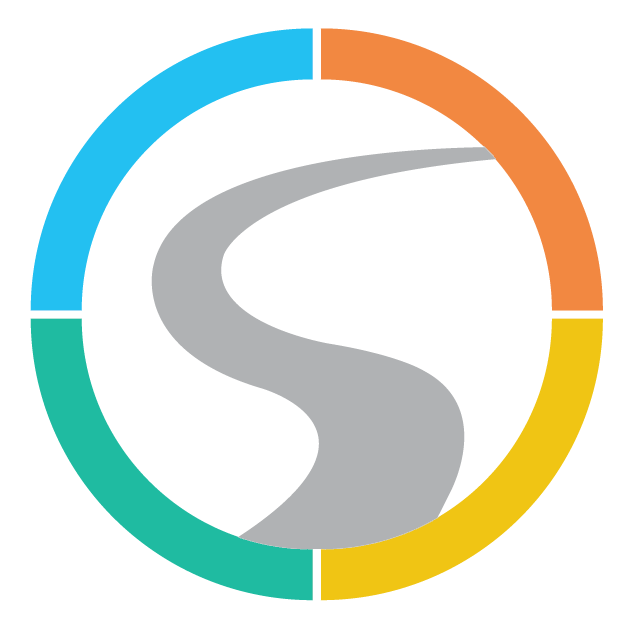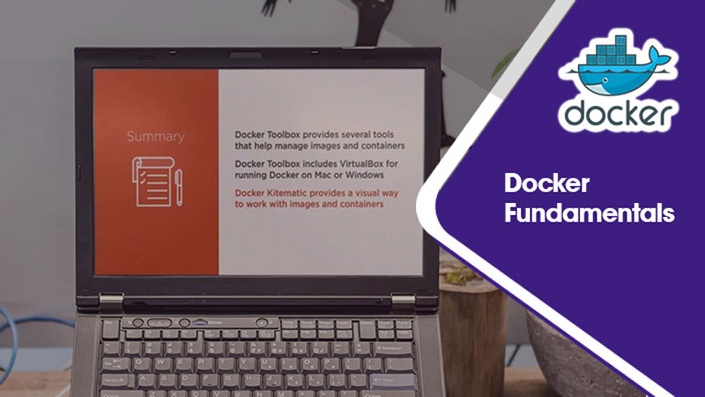 Docker Fundamentals
Gain knowledge needed to get started with Docker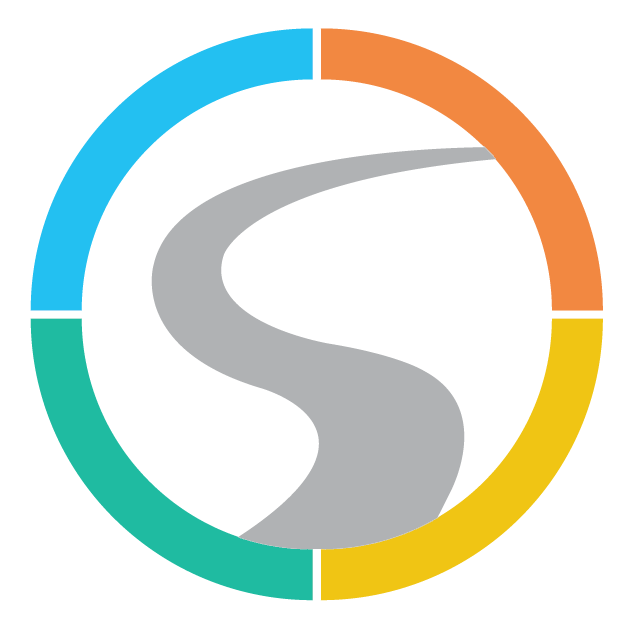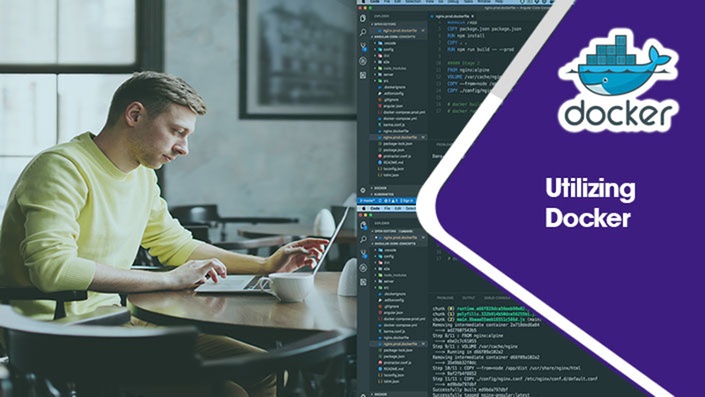 Utilizing Docker
Takes your knowledge of Docker to the next level above fundamentals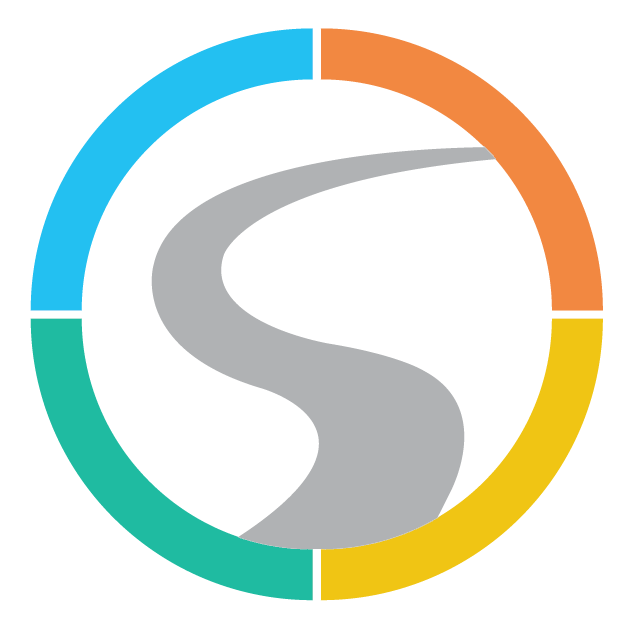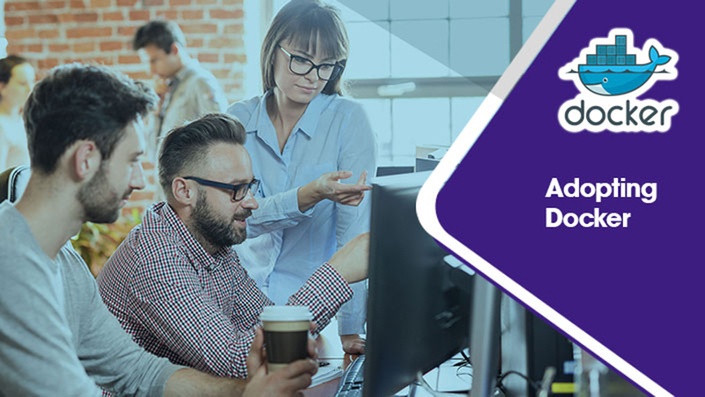 Adopting Docker
Builds on the Utilizing Docker course to take you to the next level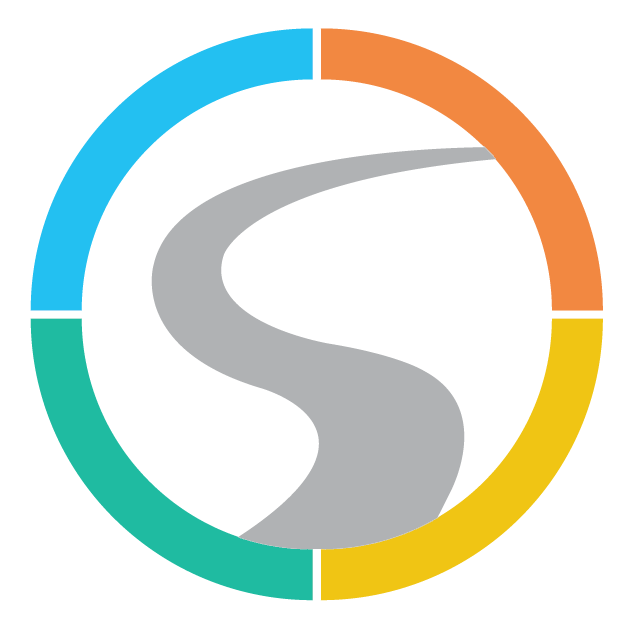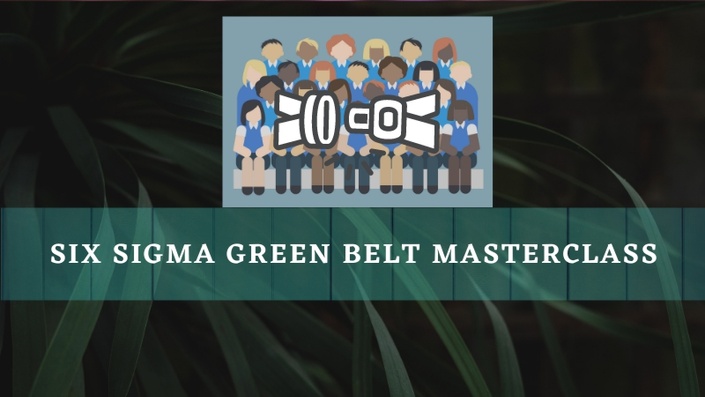 Six Sigma Green Belt Masterclass
(Includes a GB Case Study)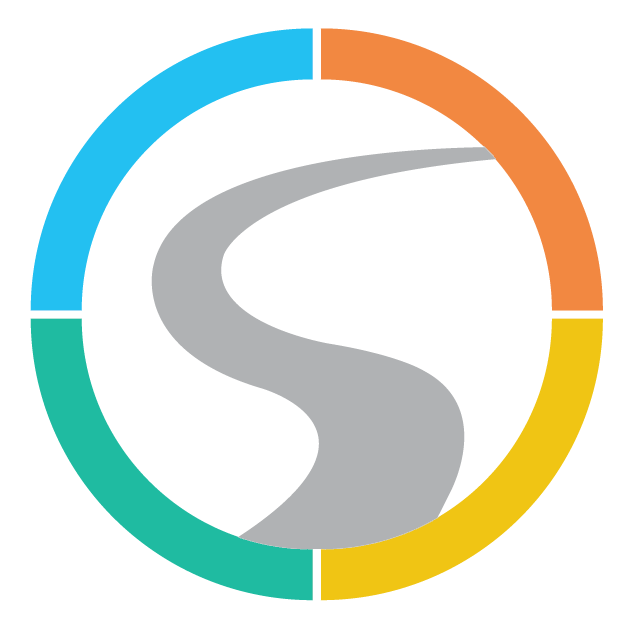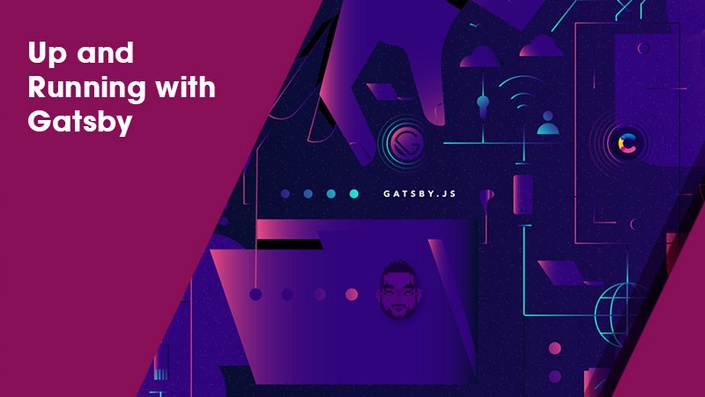 Up and Running with Gatsby
Learn how to take Gatsby to production.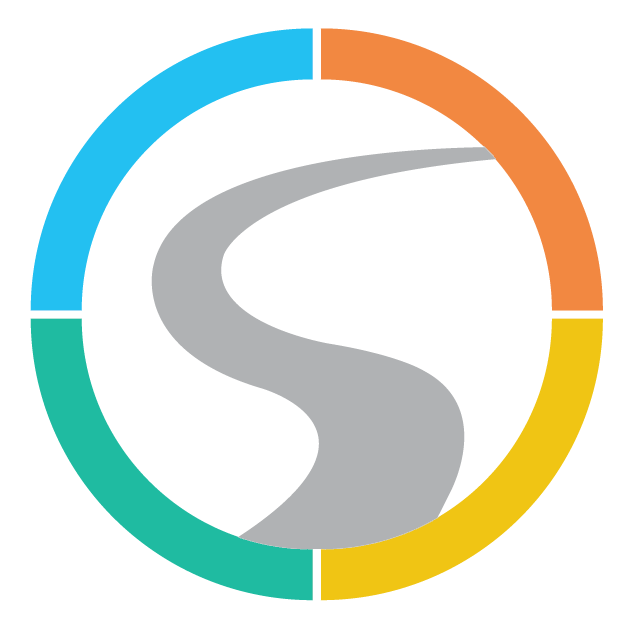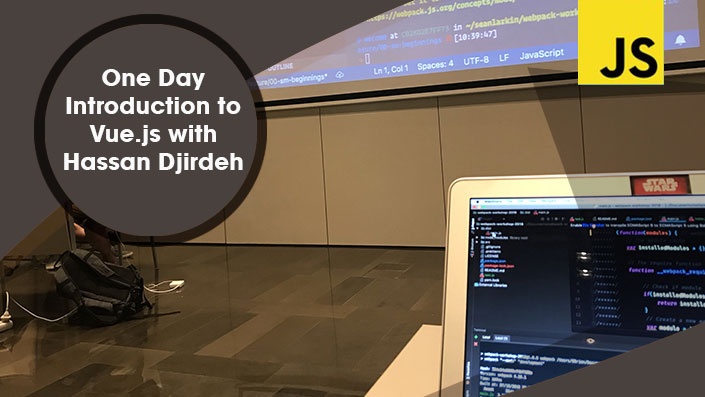 Introduction to Vue.js
Workshop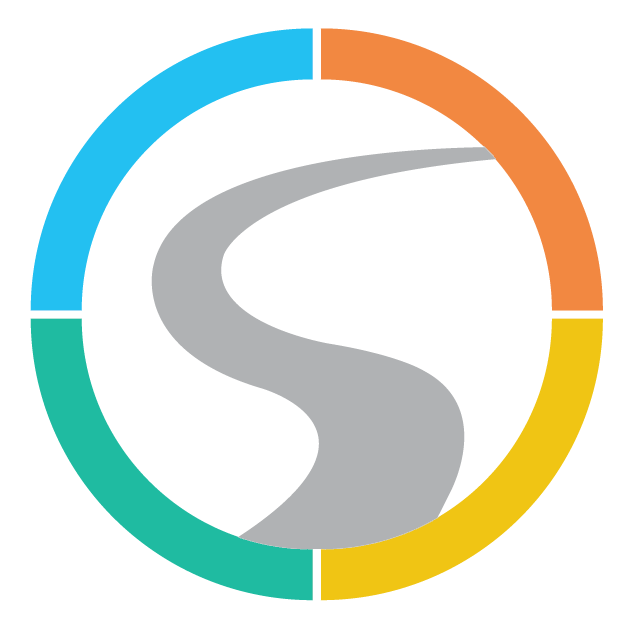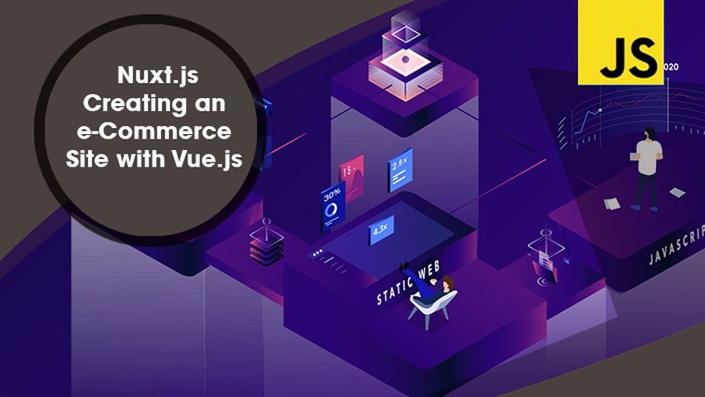 Nuxt.js- Creating an e-Commerce Site with Vue.js
Learn to render Vue applications on the server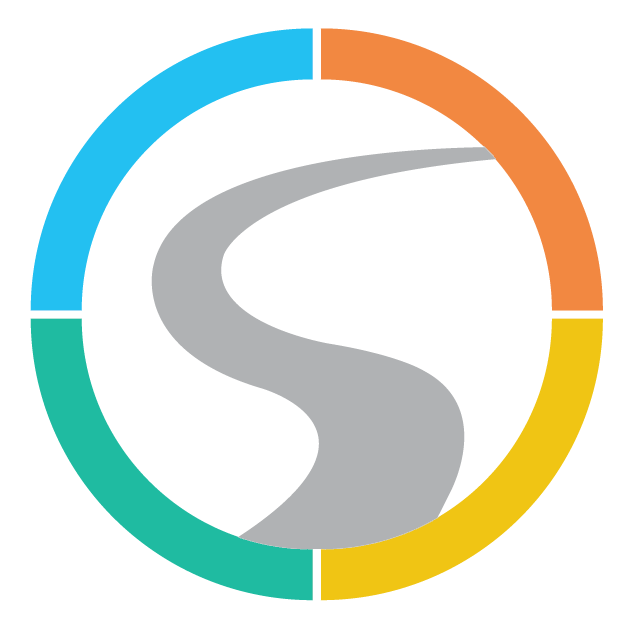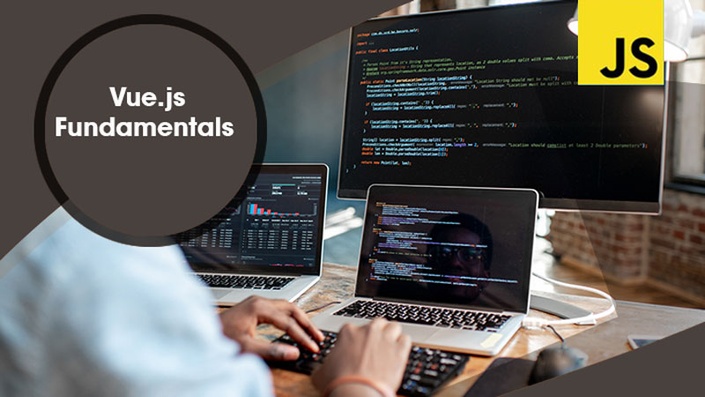 Vue.js Fundamentals
Learn the basics of Vue front end framework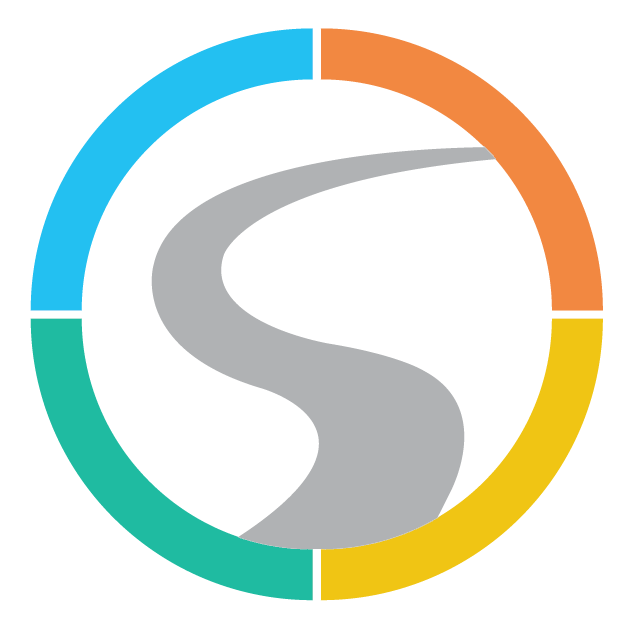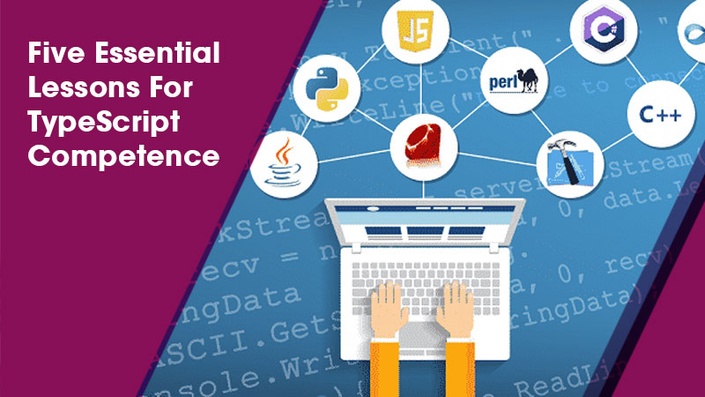 Five Essential Lessons For TypeScript Competence
Learn 5 most essential skills needed to use TypeScript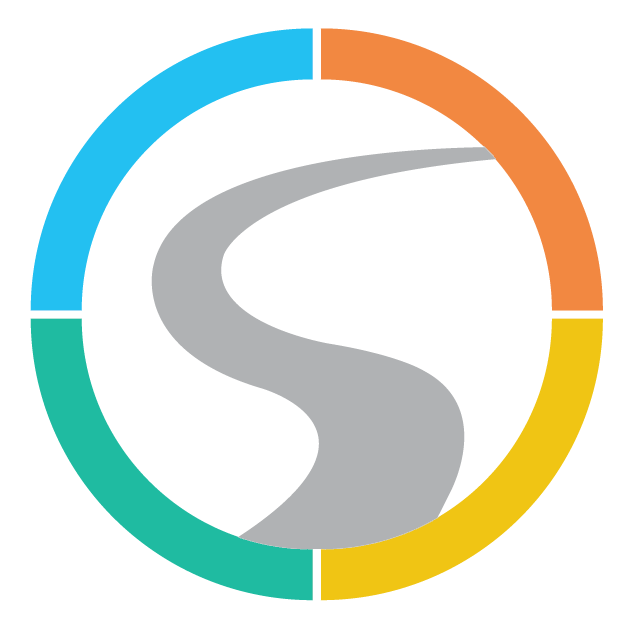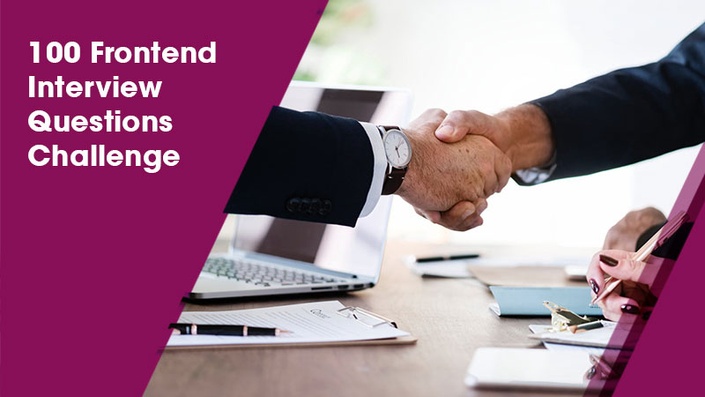 100 Frontend Interview Questions Challenge
Learn to effectively answer the frontend interview questions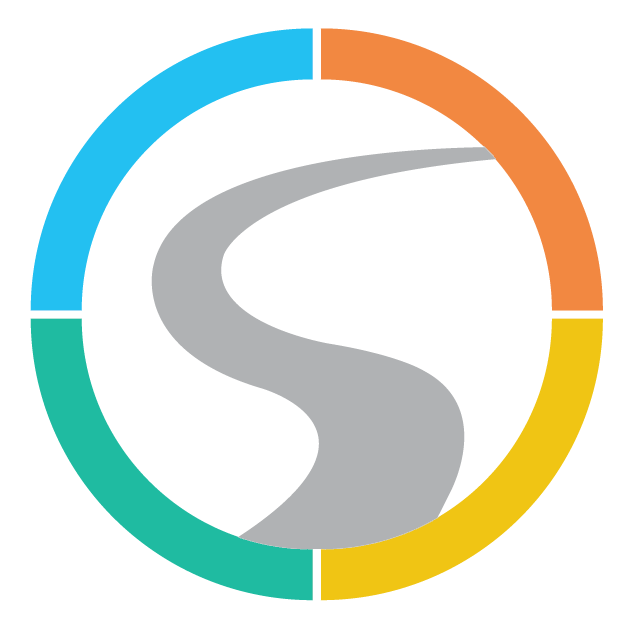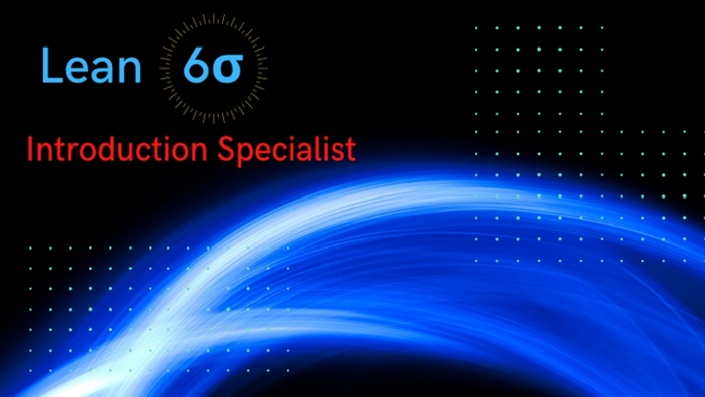 Lean Six Sigma Introduction Specialist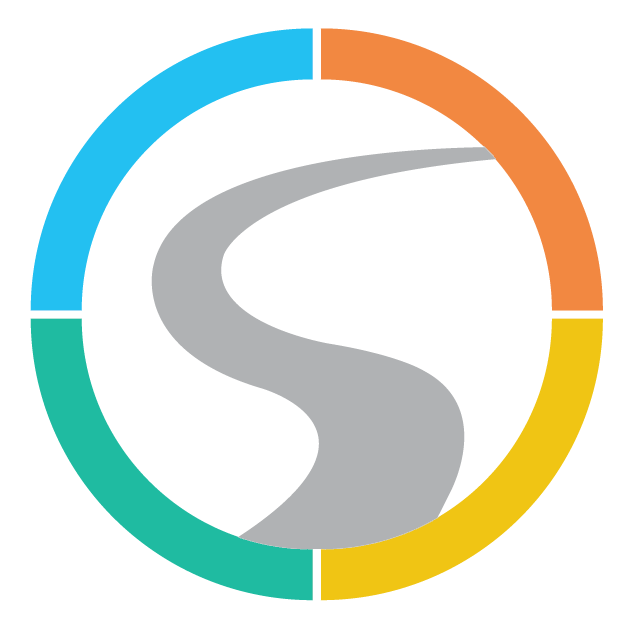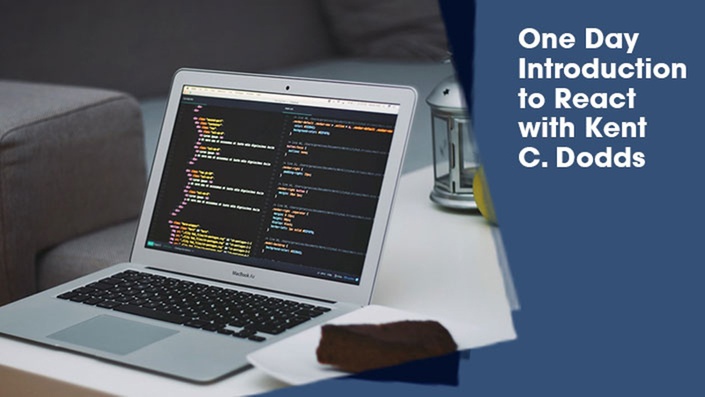 One Day Introduction to React
Learn the basics of React with no prior experience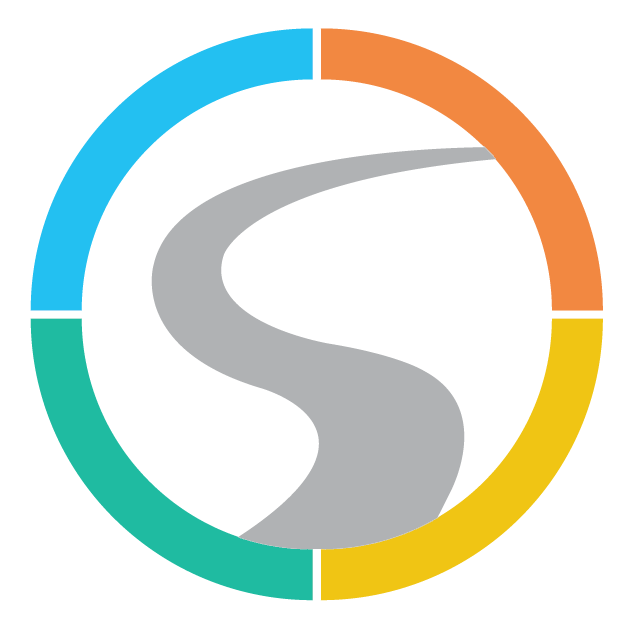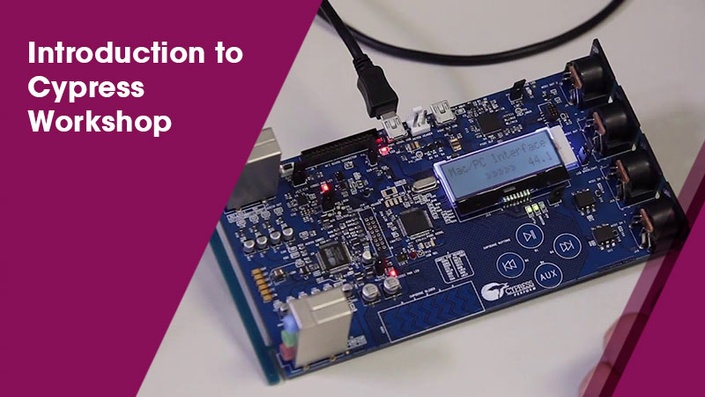 Introduction to Cypress Workshop
Complete hands-on introduction to Cypress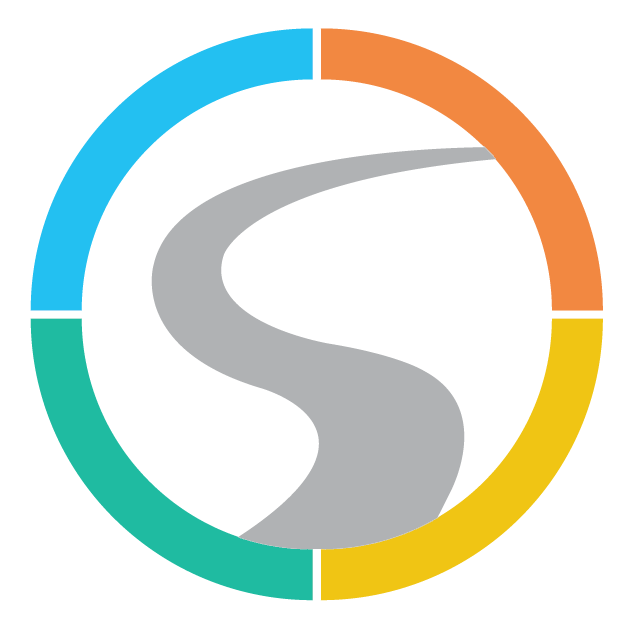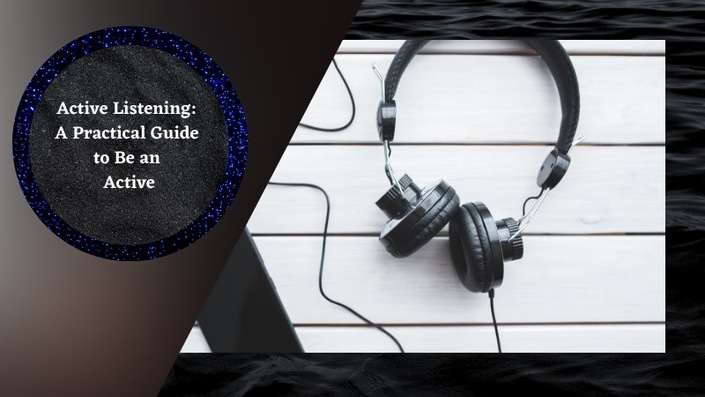 Active Listening: A Practical Guide to Be an Active Listener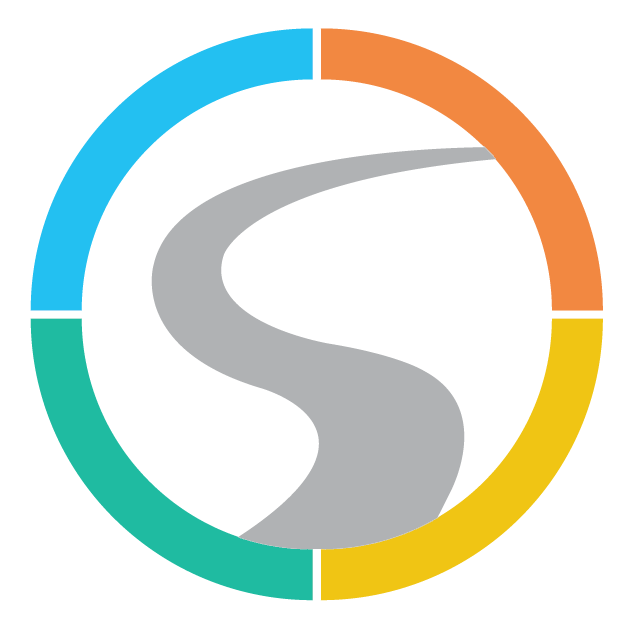 Interpersonal Skills for Elite Leaders and Project Managers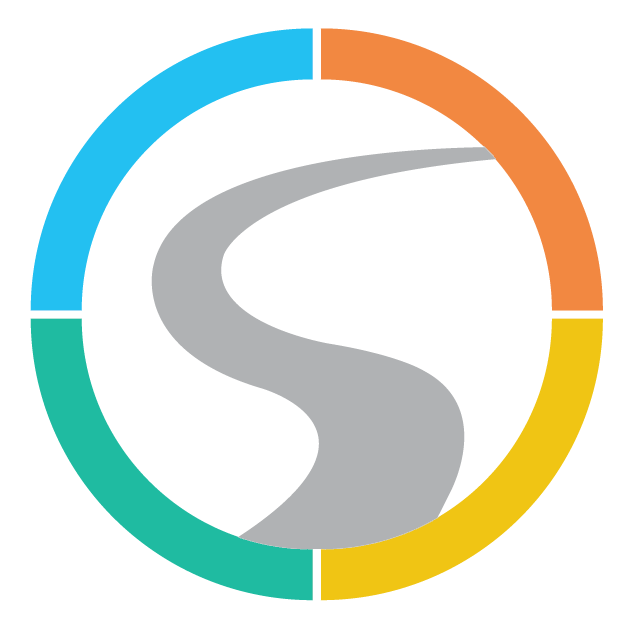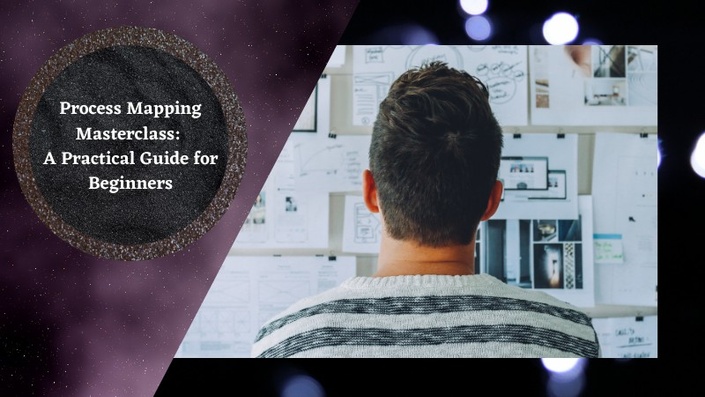 Process Mapping Masterclass: A Practical Guide for Beginners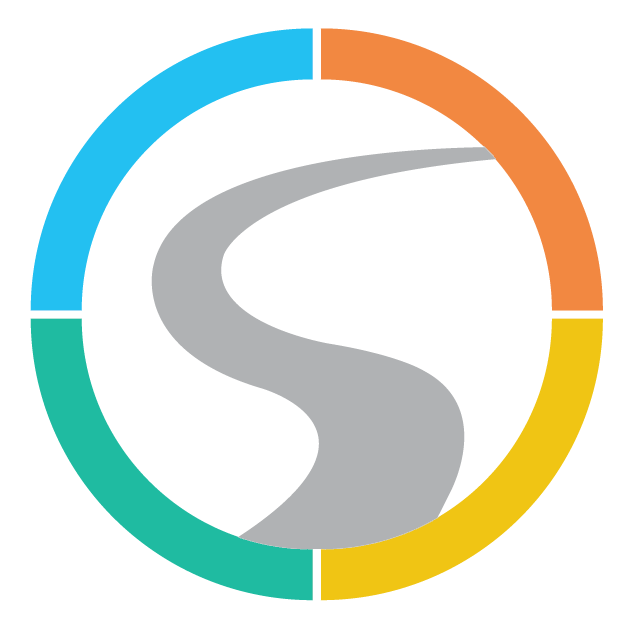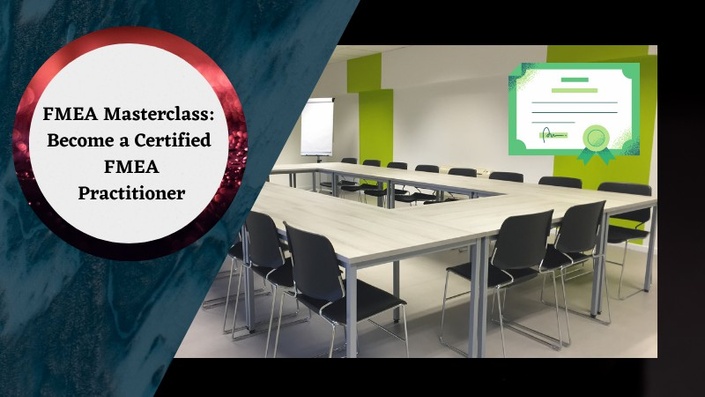 FMEA Masterclass: Become a Certified FMEA Practitioner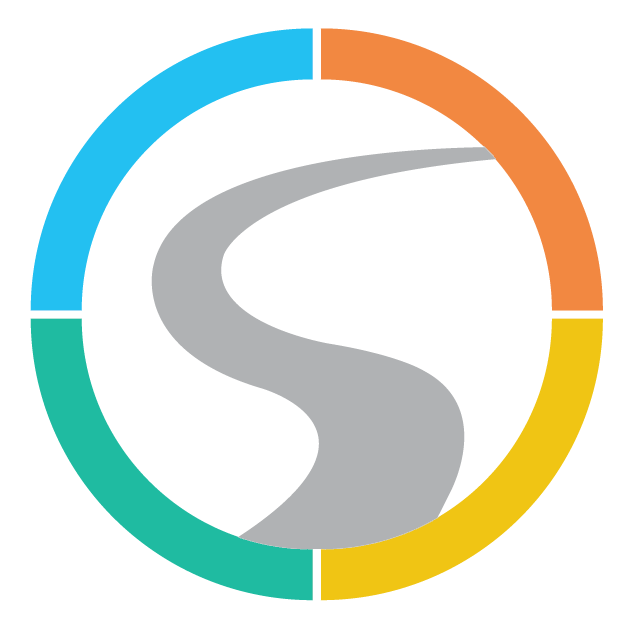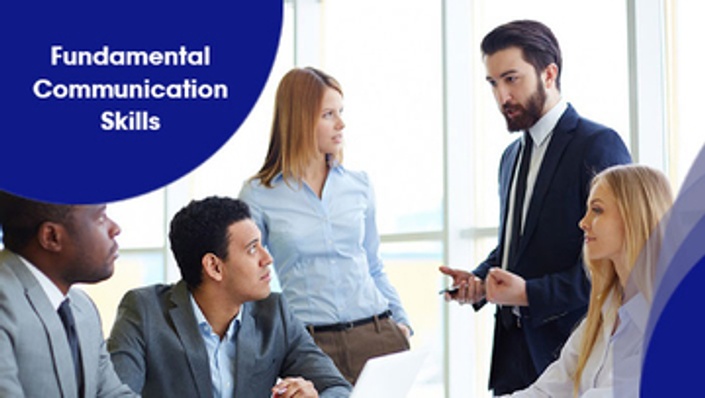 Fundamental Communication Skills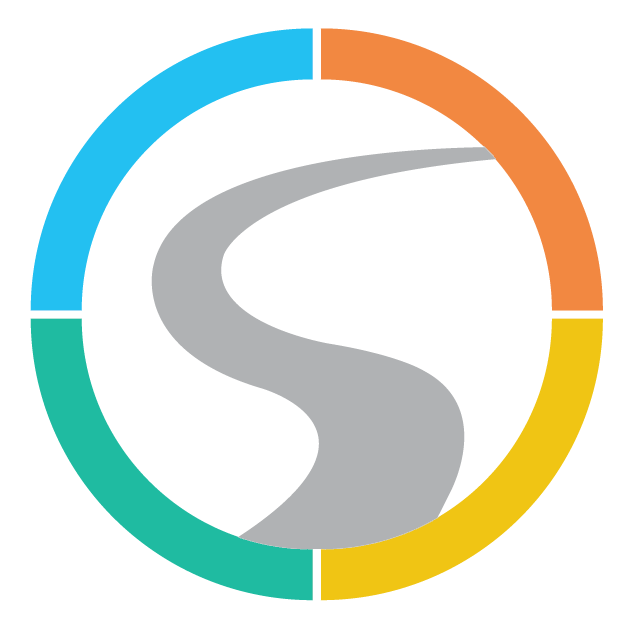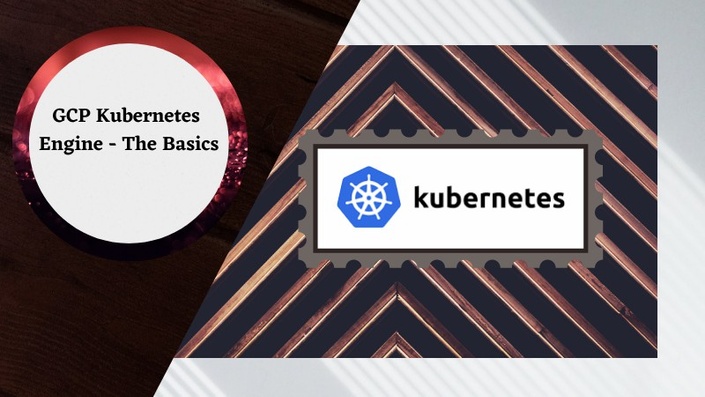 GCP Kubernetes Engine - The Basics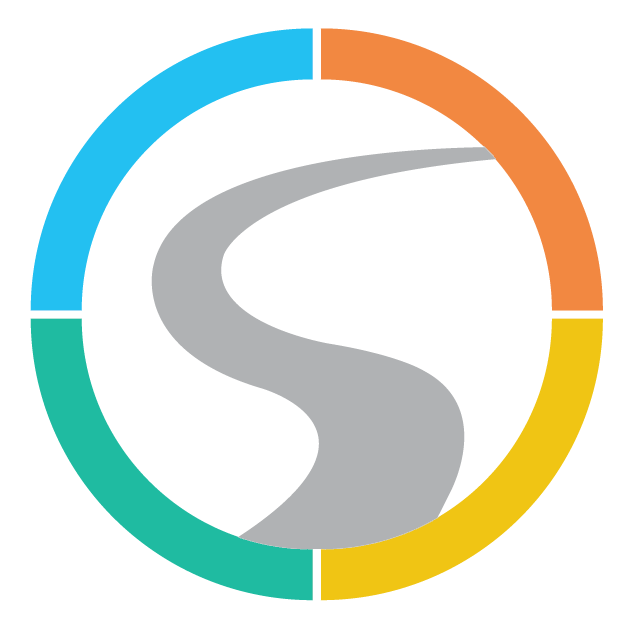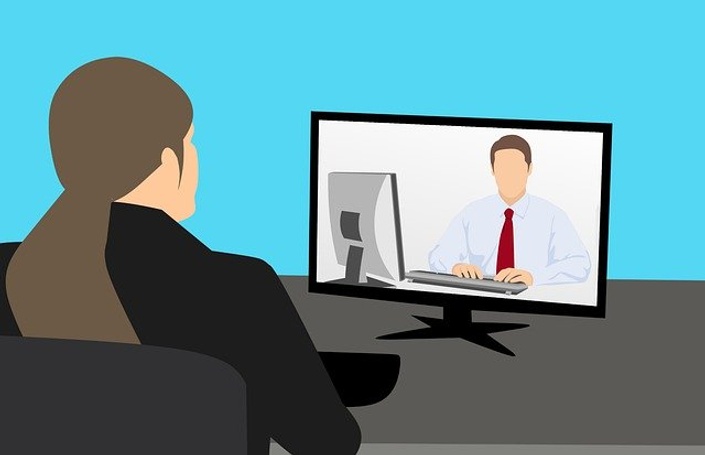 Remote Team Management and Leadership
Understand the benefits and pitfalls of remote managing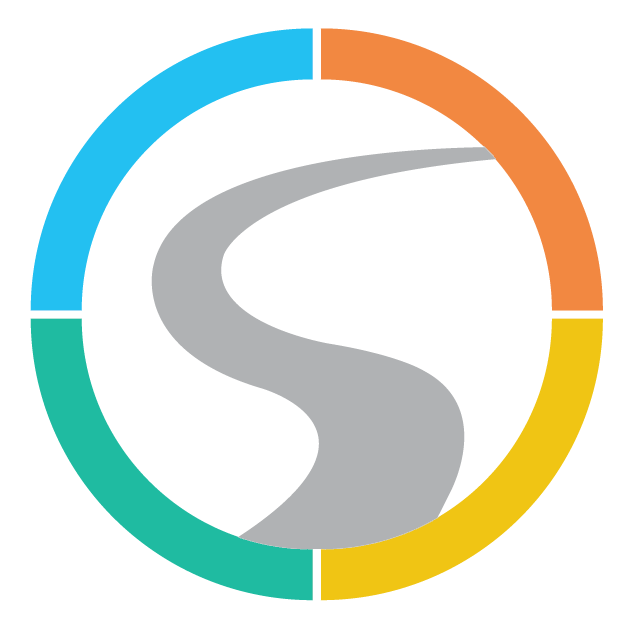 JavaScript Data Pagination Code JavaScript ES6 Project Code
Explore how you can create dynamic pagination for data pages using JavaScript. Create clickable links to more content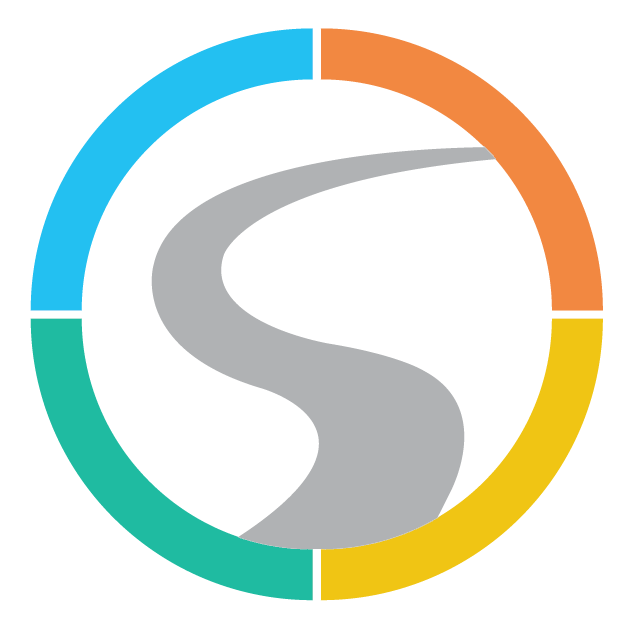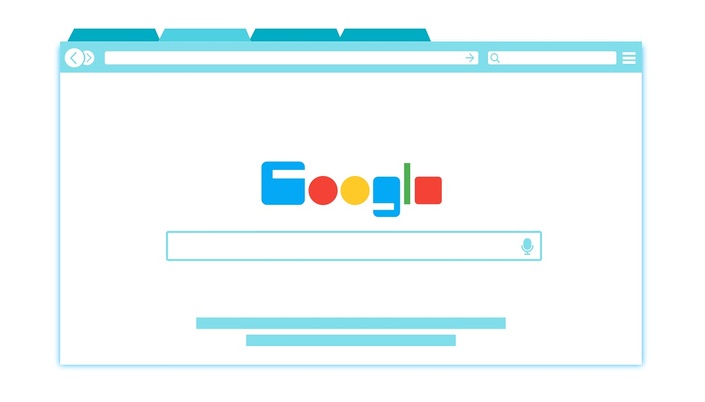 Getting Started with Google Sites Easy website setup
Explore how easy it is to quickly create a website using Google Sites best of all free to create sites drag and drop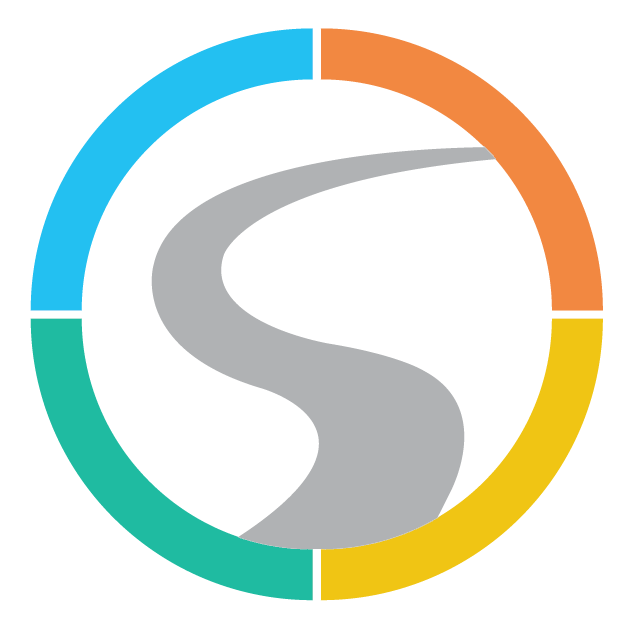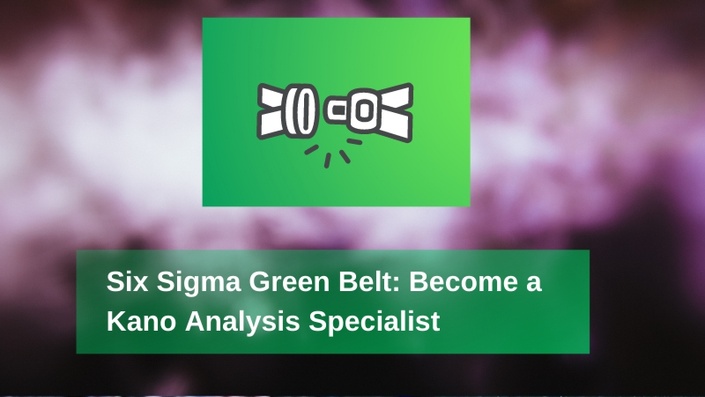 Six Sigma Green Belt: Become a Kano Analysis Specialist
Systematically Identify & Prioritize Customer Needs | Delight Your Customers in 7 Easy Steps | Make Them Your Raving Fan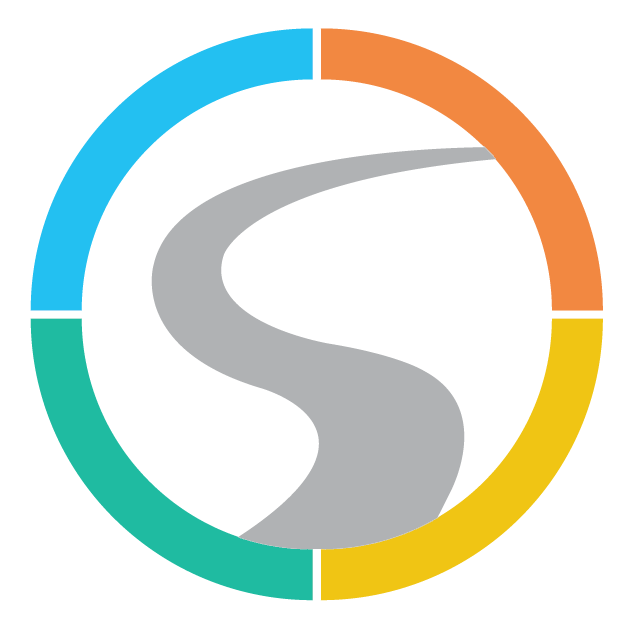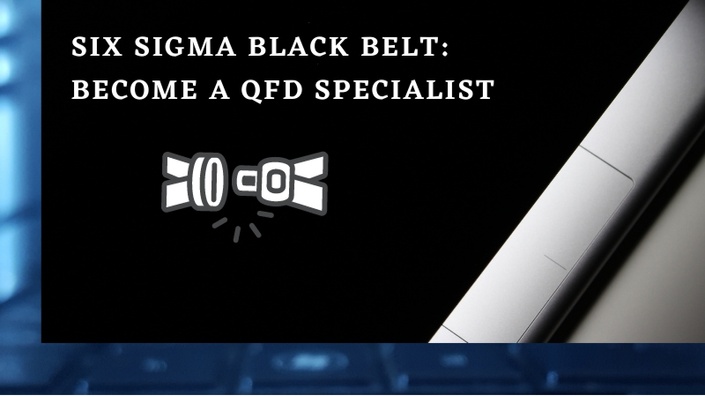 Six Sigma Black Belt: Become a QFD Specialist
Quality Function Deployment (QFD) | Systematically Convert Customer Needs to Process Requirements in 7 Easy Steps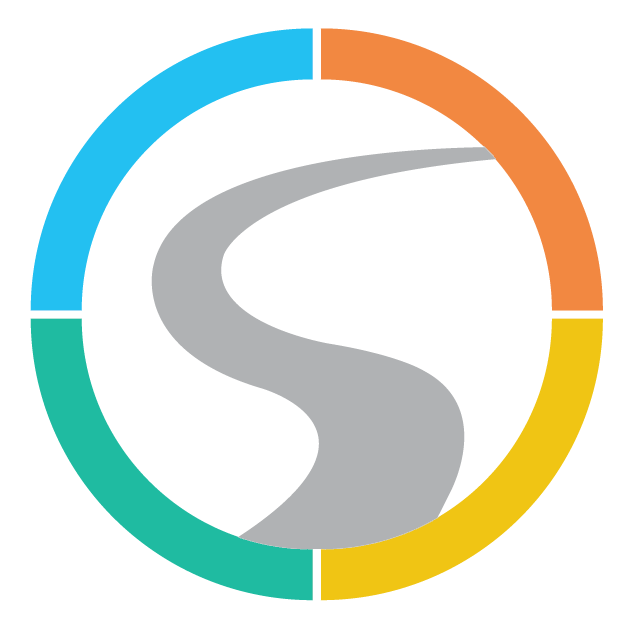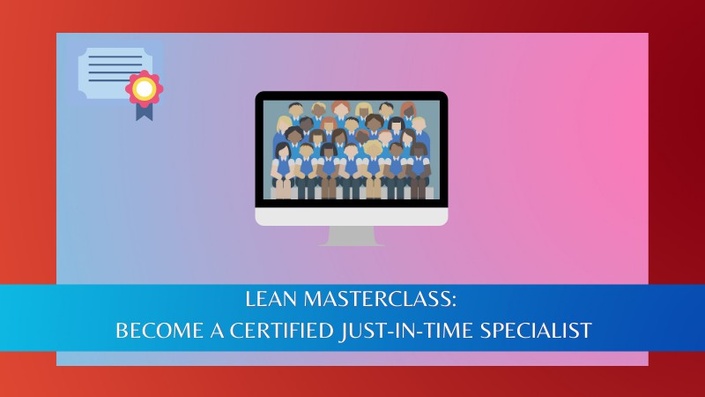 Lean Masterclass: Become a Certified Just-In-Time Specialist
Become a Certified Just-In-Time Specialist | Specialize in Lean Management | Increase Ur Impact, Influence & Income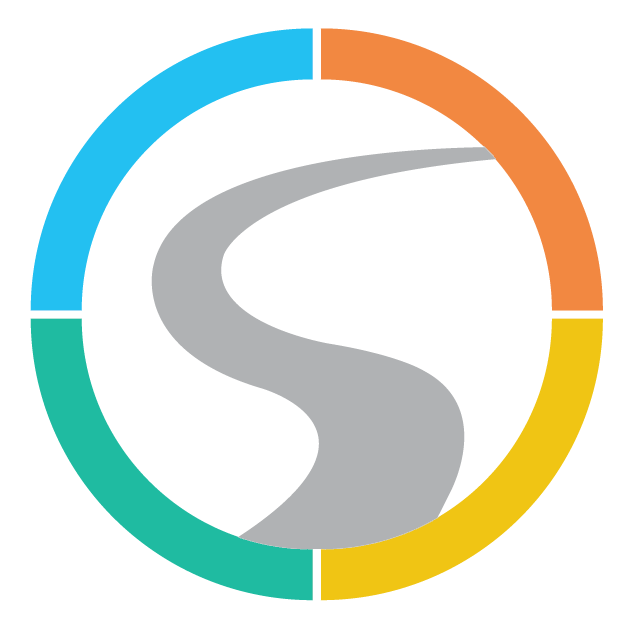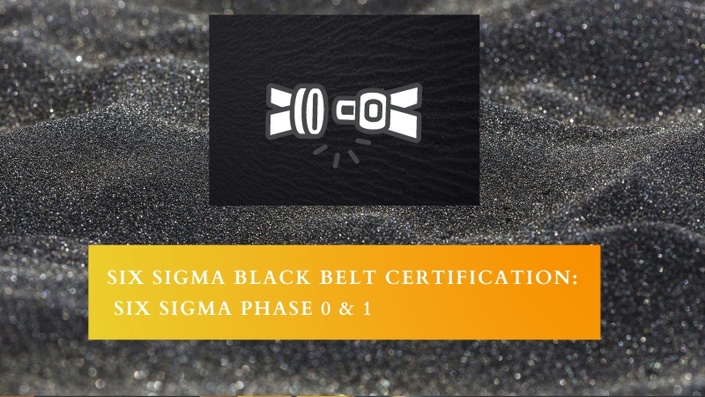 Six Sigma Black Belt Certification: Six Sigma Phase 0 & 1
Take the Phase 0 & 1 Six Sigma Black Belt Certification: Get 3 hrs of Video, Downloadable Slides & Practice Questions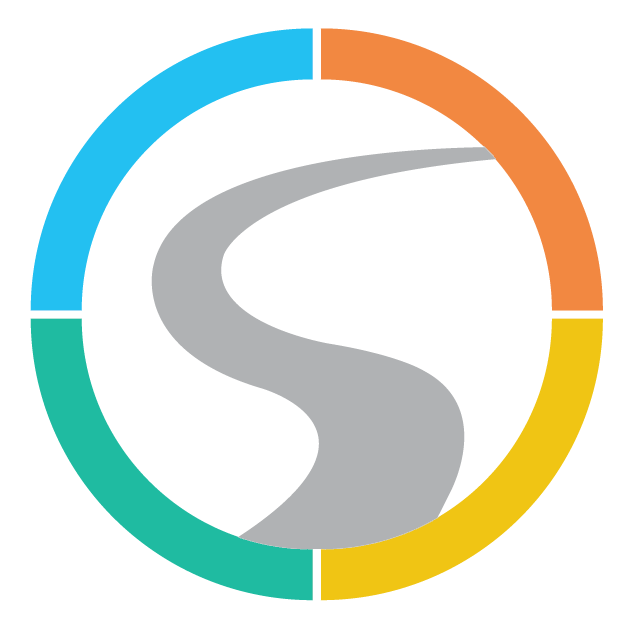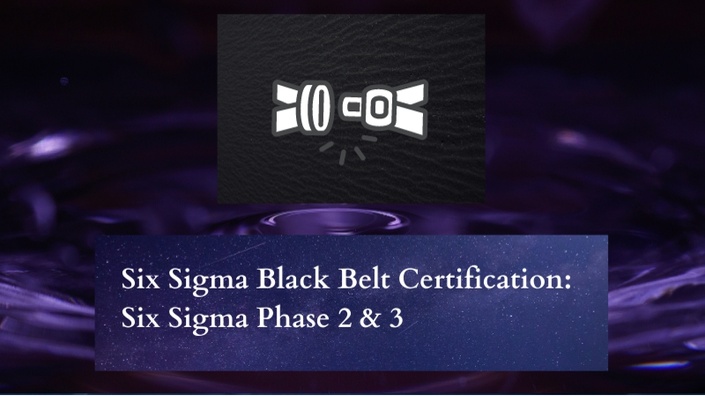 Six Sigma Black Belt Certification: Six Sigma Phase 2 & 3
Take the Phase 2 & 3 Six Sigma Black Belt Certification: Get 1.5 hrs of Video, Downloadable Slides & Practice Questions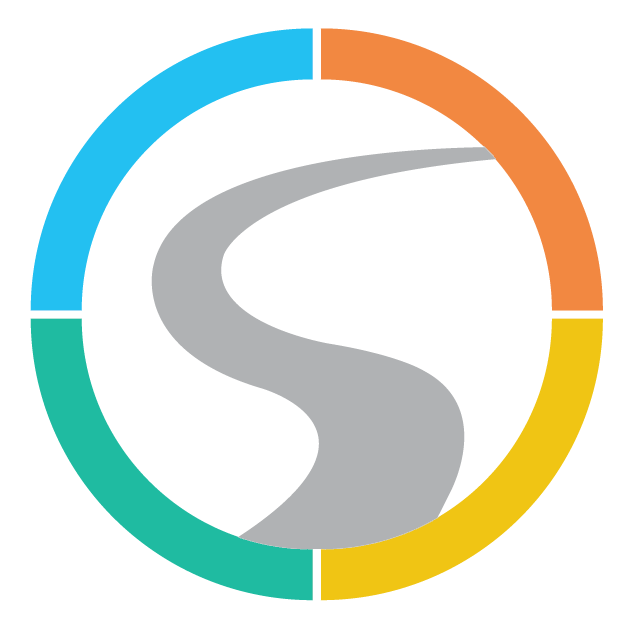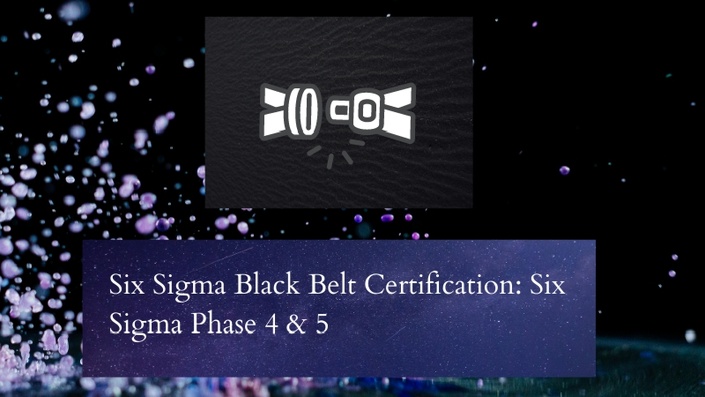 Six Sigma Black Belt Certification: Six Sigma Phase 4 & 5
Take the Phase 4 & 5 Six Sigma Black Belt Certification: Get 1.5 hrs of Video, Downloadable Slides & Practice Questions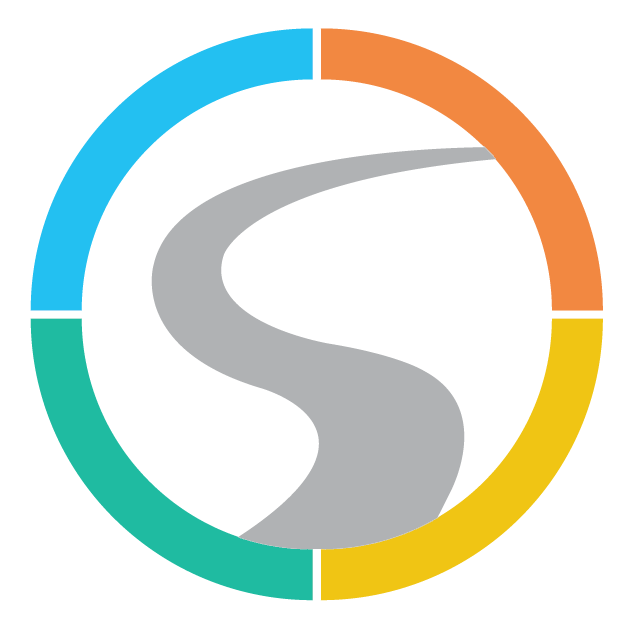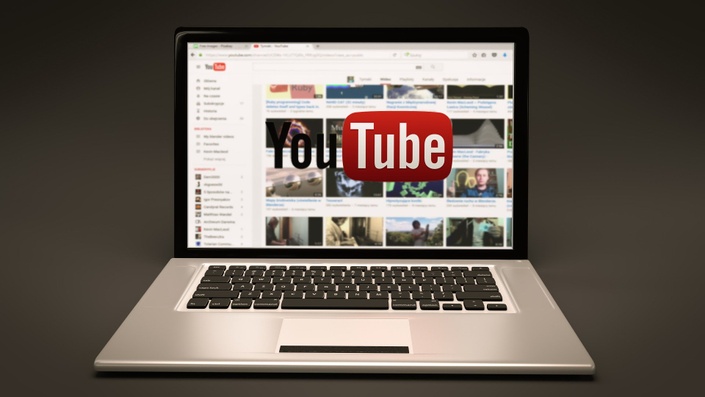 12 Ways to Turn YouTube into a Career
Career development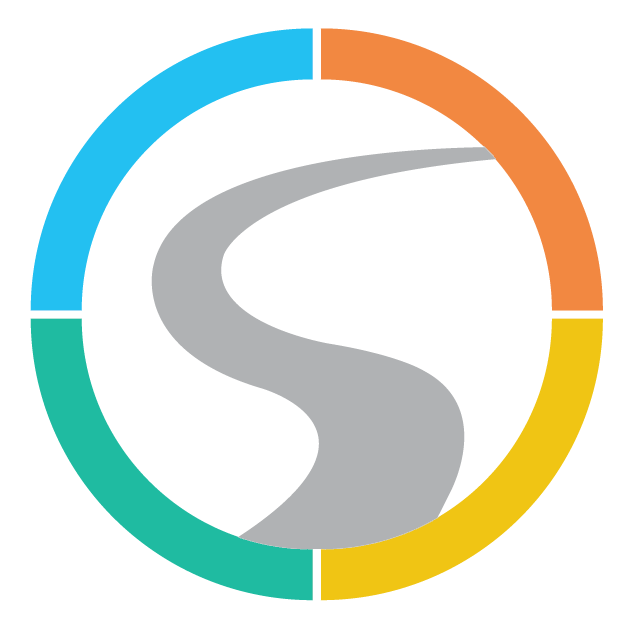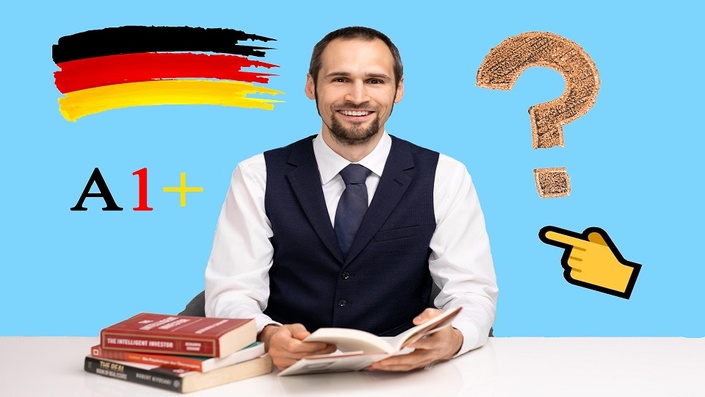 Learn German Language A1 Course
Learn German A1 Language Grammar made easy in English for beginners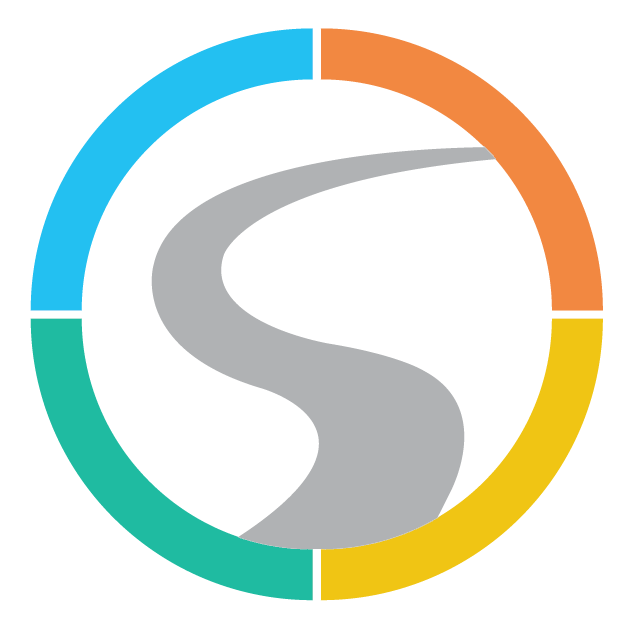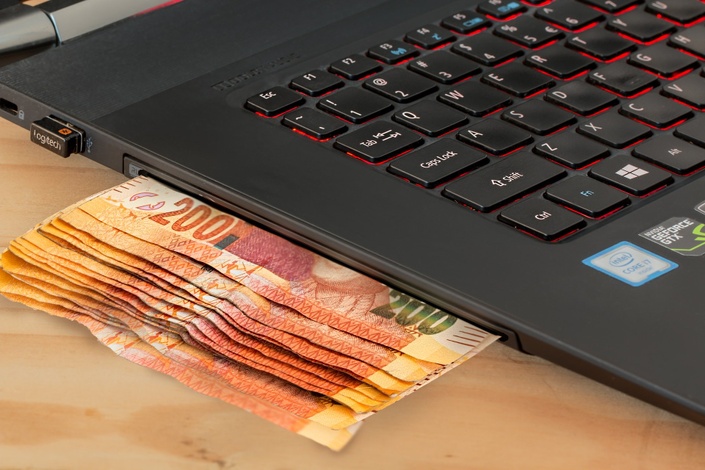 42 Ways to Make Money Online
Business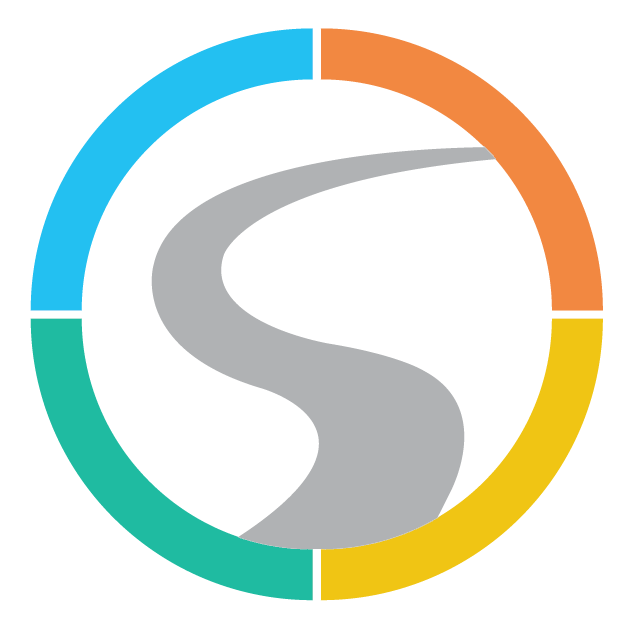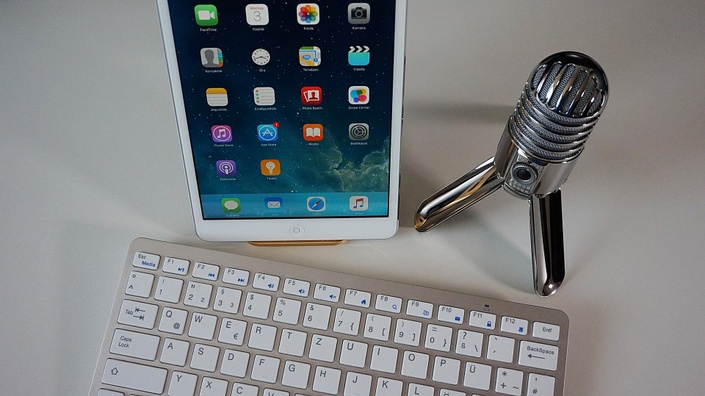 How to Start & Grow a Podcast with Anchor
Career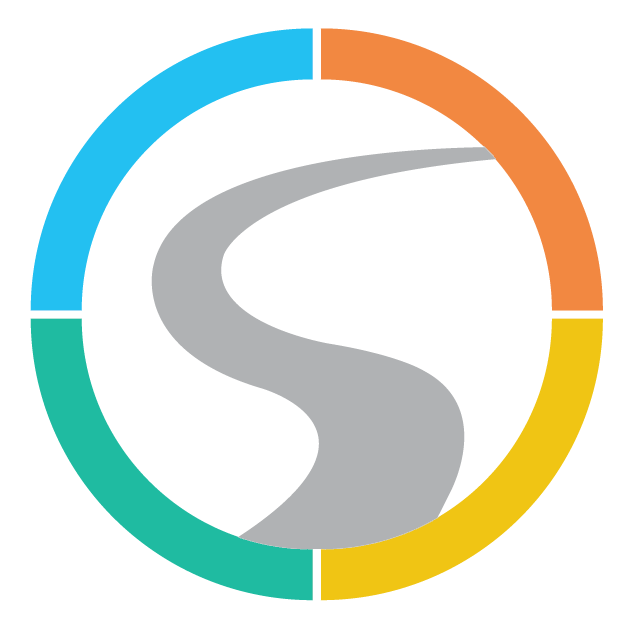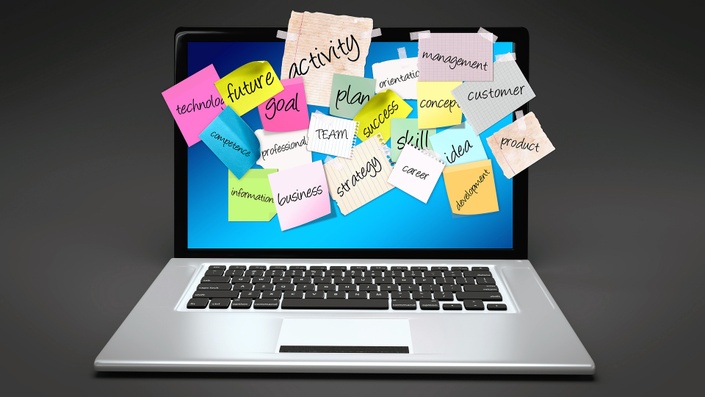 Entrepreneur & Small Business Mindsets for Success
Business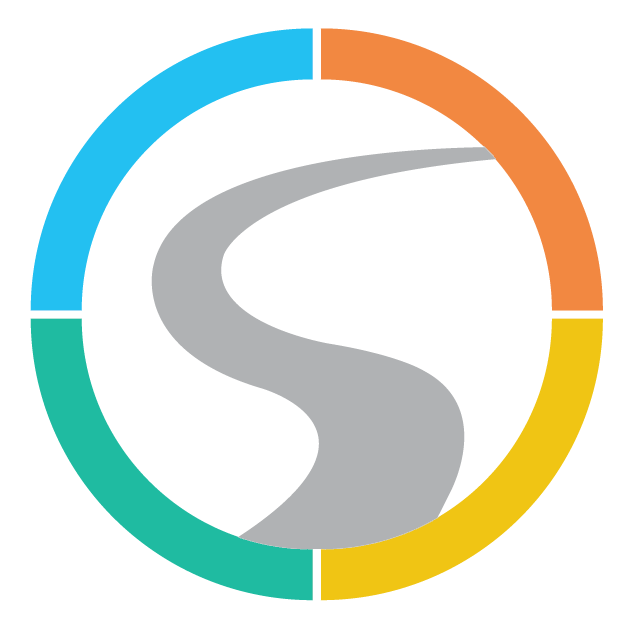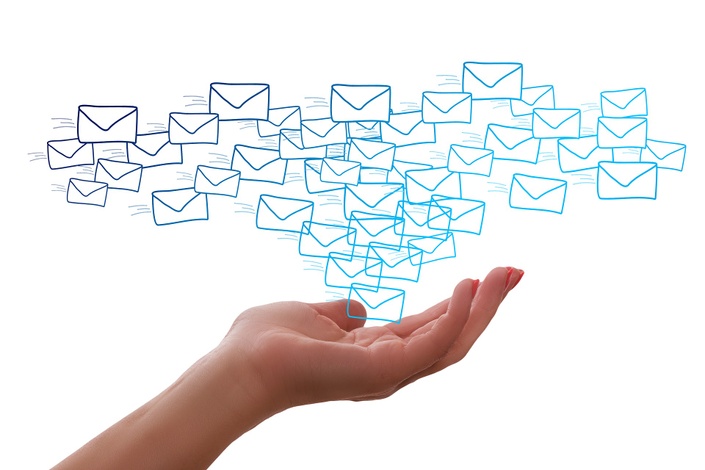 Email Marketing Made Simple with Wix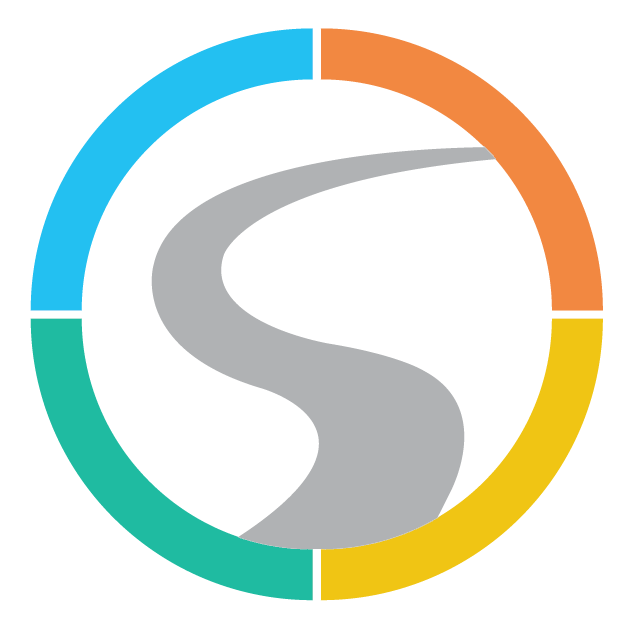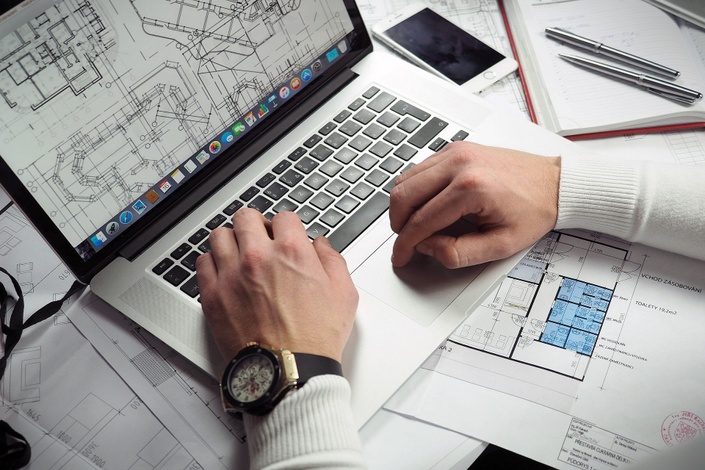 Entrepreneur Accelerator Program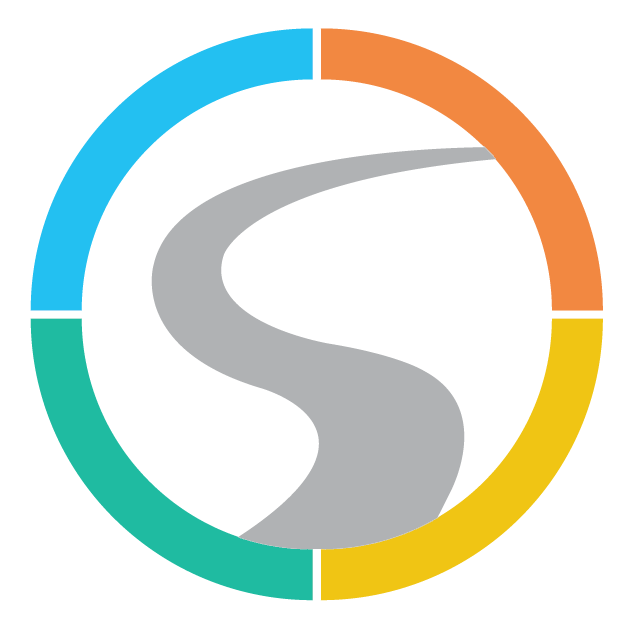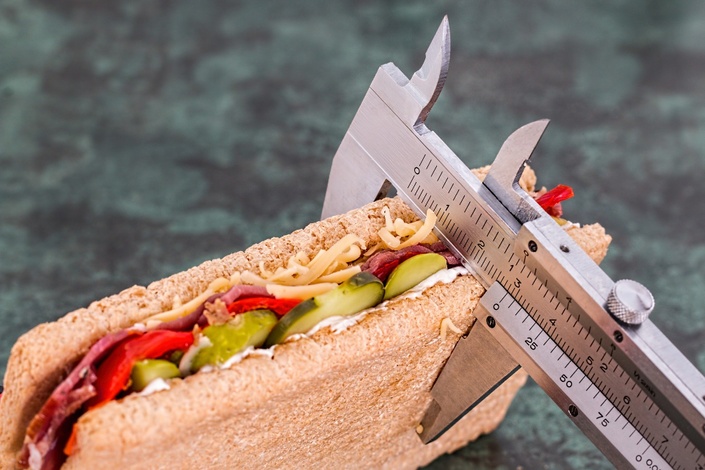 Fitness Nutrition 102: How to Lose Fat and Build Muscle Fast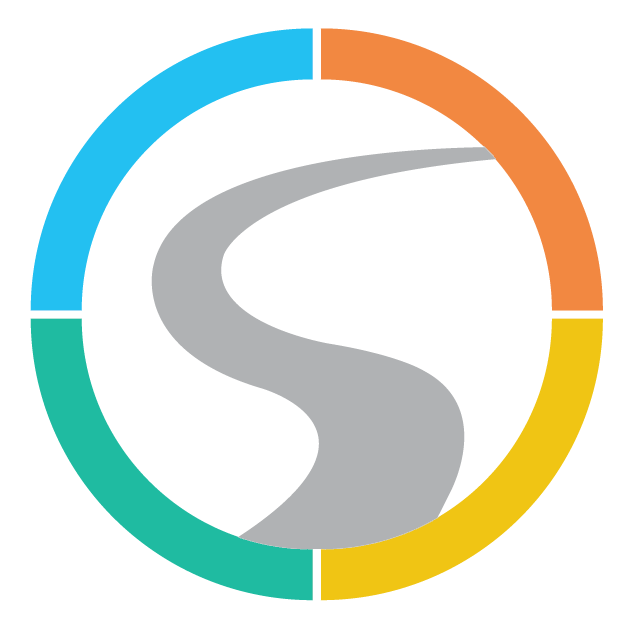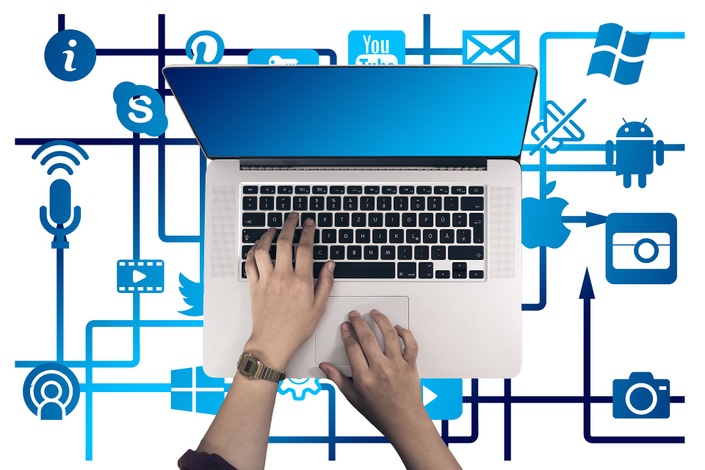 How to Build Your Own Website Using Wix [Beginner Friendly]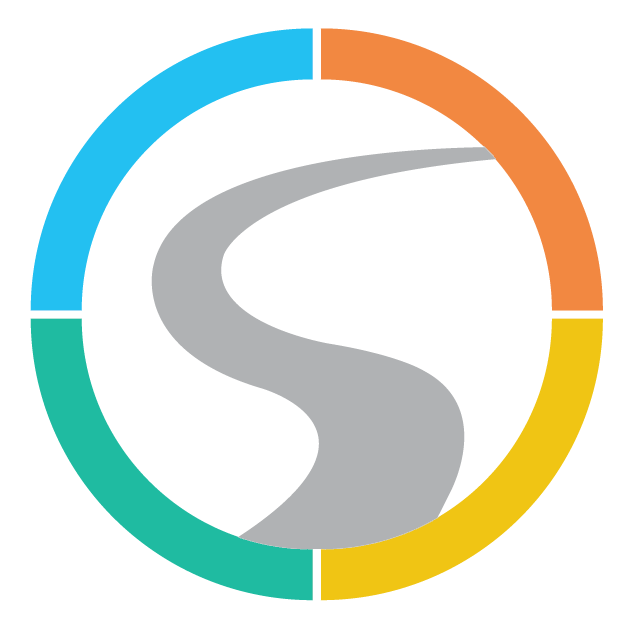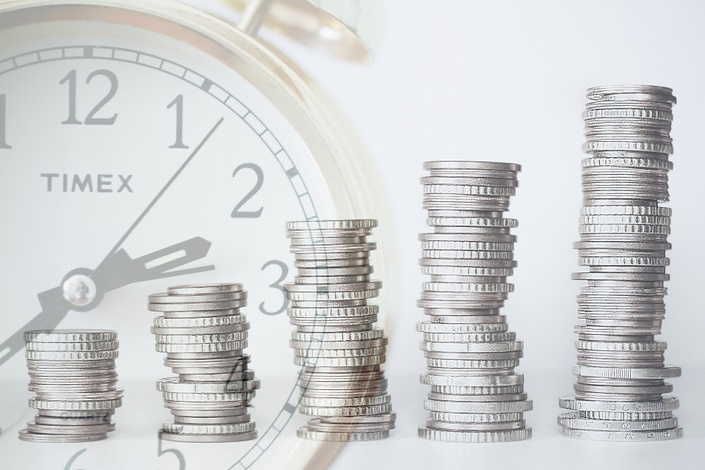 The Beginners Guide to Stock Market Dividend Investing 2.0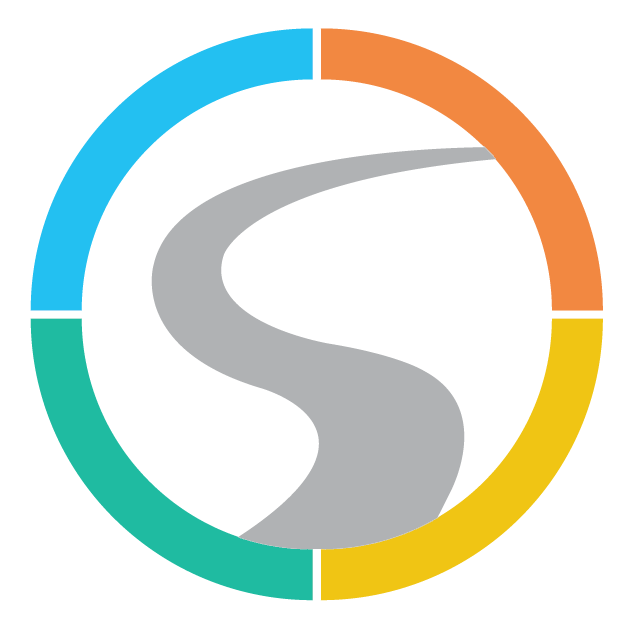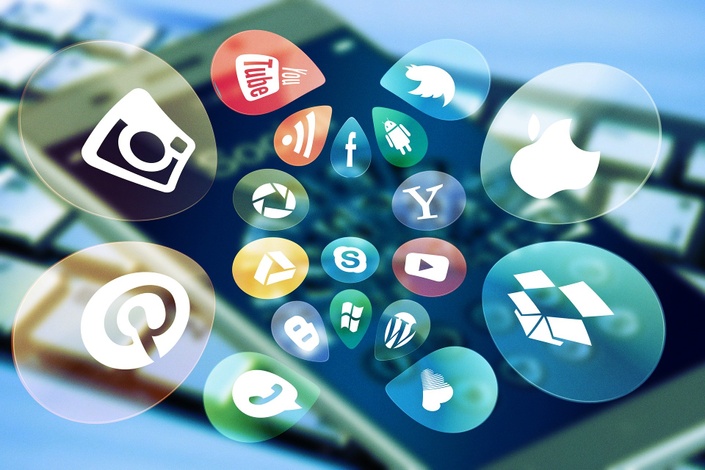 How to Start a Successful Social Media Marketing Agency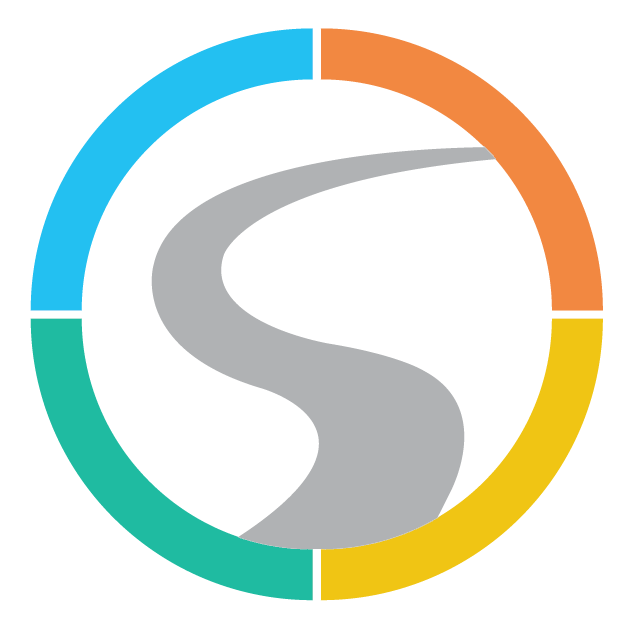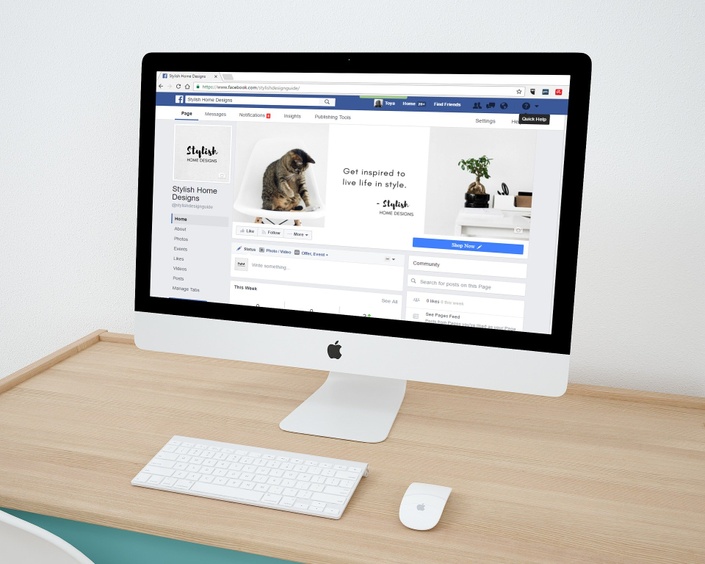 How to Upload a YouTube Video Properly for More Views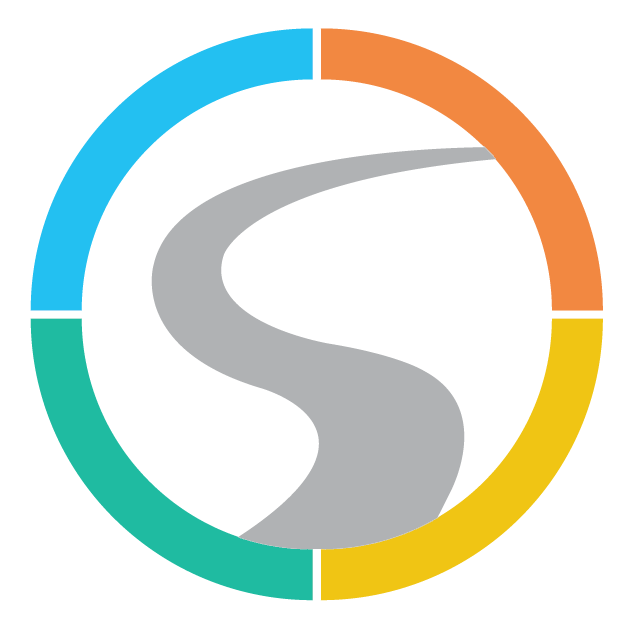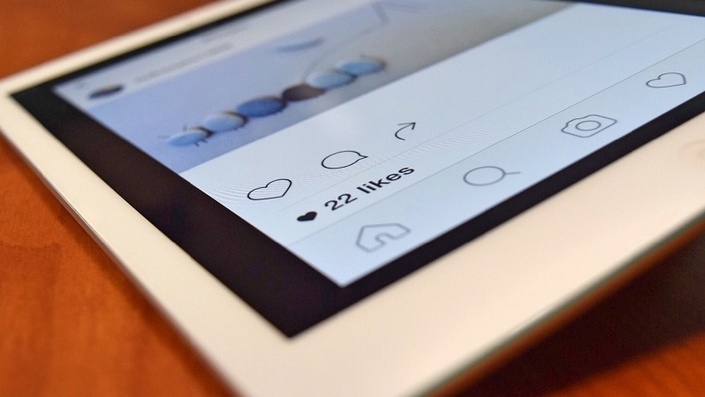 How to Grow on Instagram by Leveraging IGTV & Video Content
.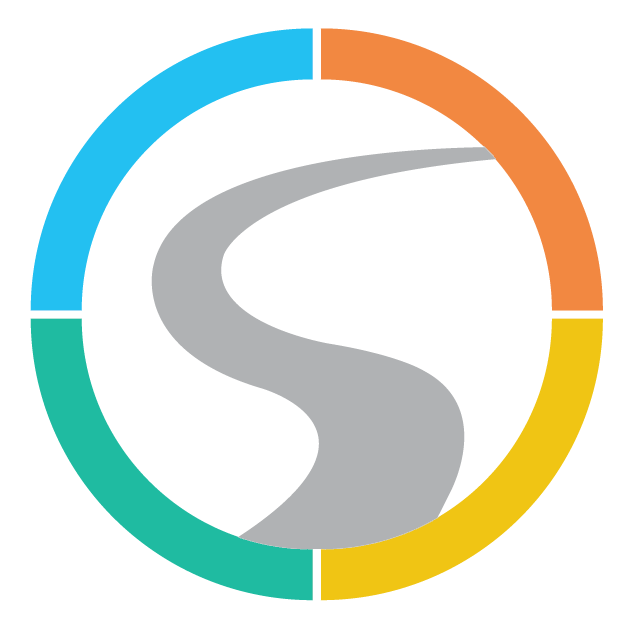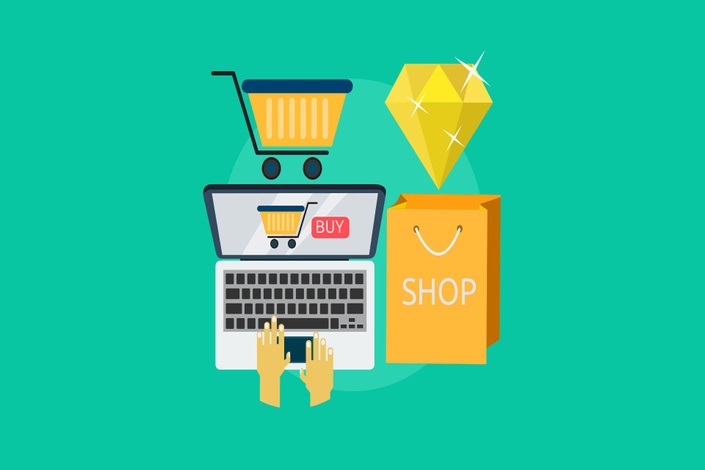 Retail Arbitrage from Home with Software [Full Masterclass]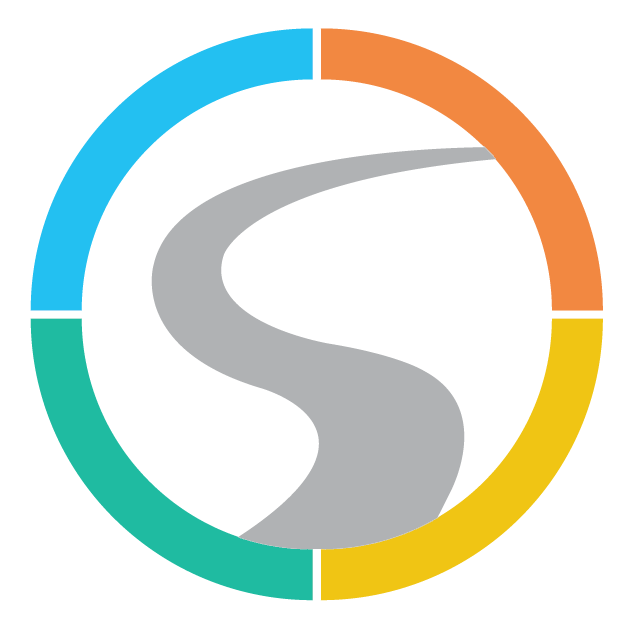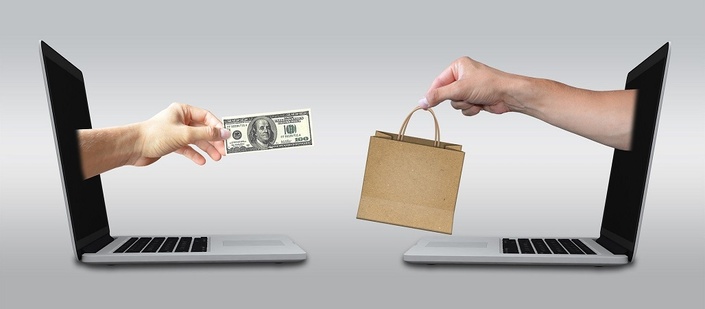 Sales 2.0 - How to Sell the Current Customer Easily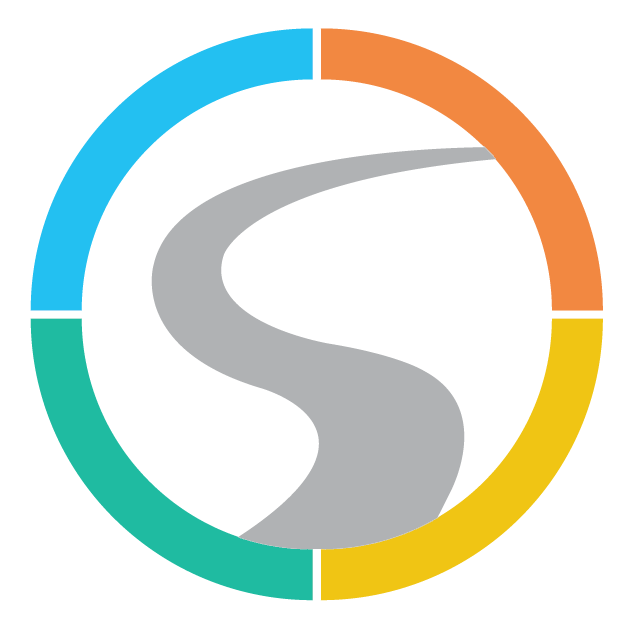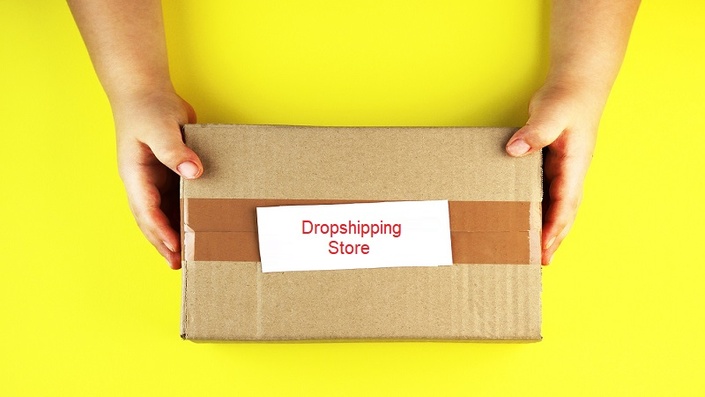 Shopify Drop Ship Mastery - Build Your Own Dropshipping Store
.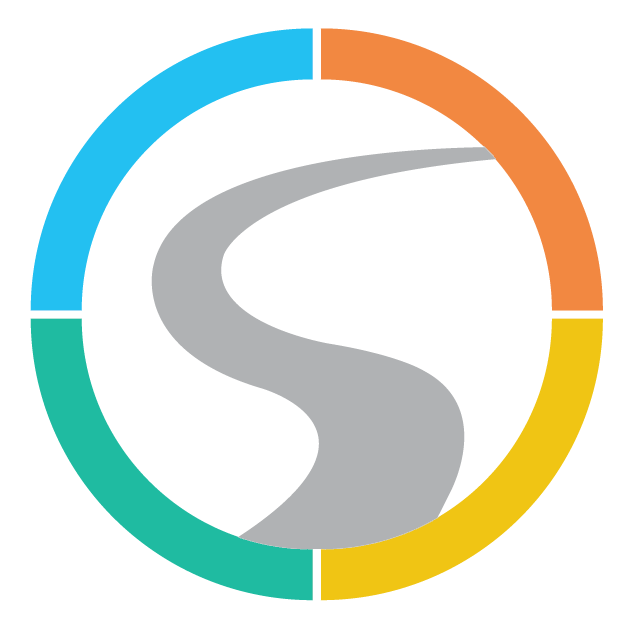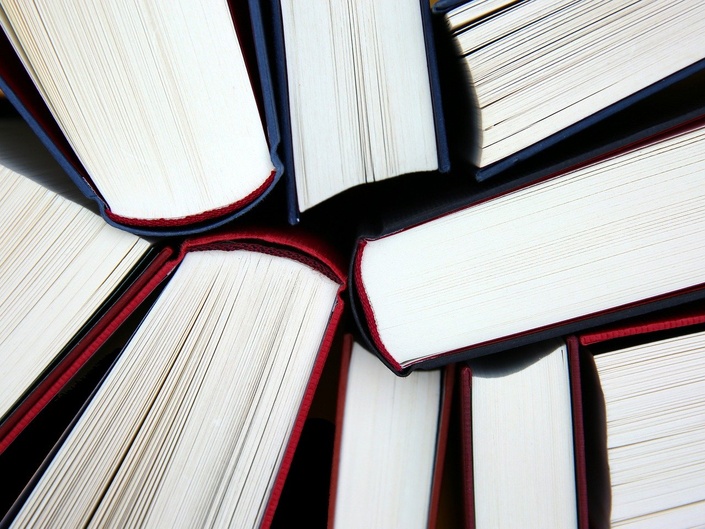 How to Speed Read Effectively & Learn from Books Quickly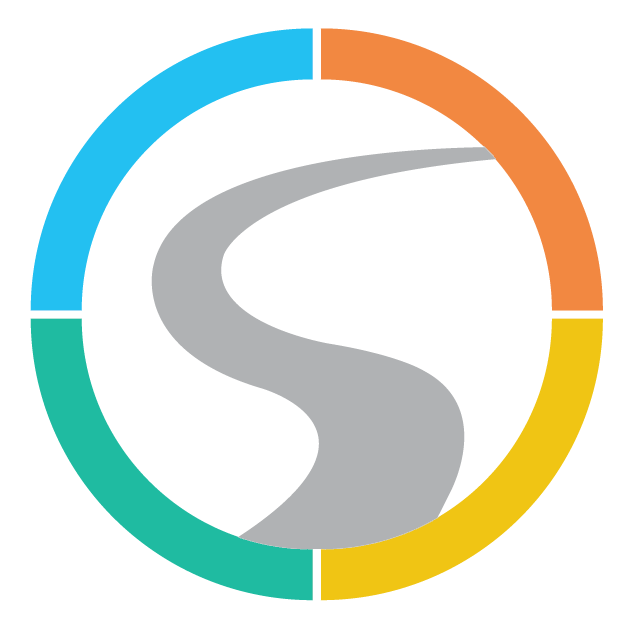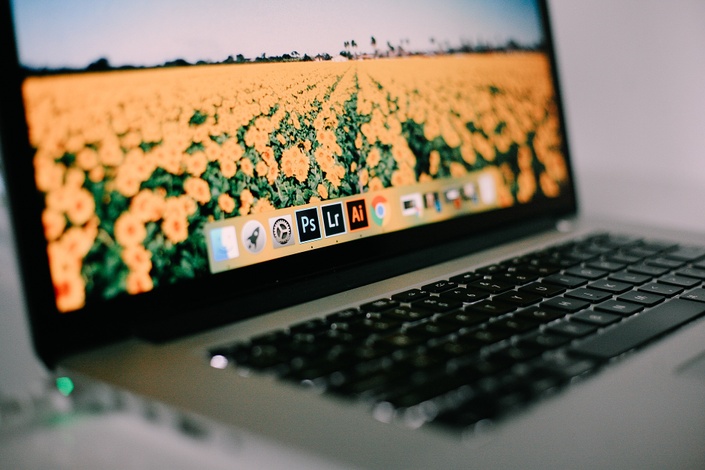 Introduction to Adobe Premiere Pro CC [Master it in a Day]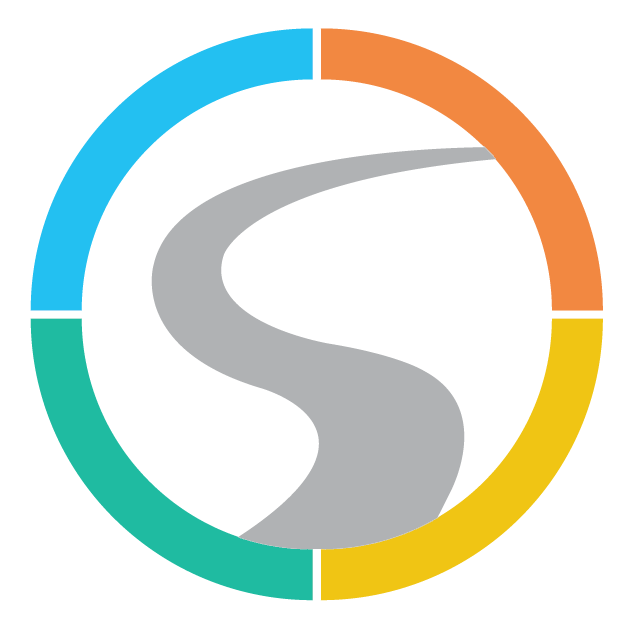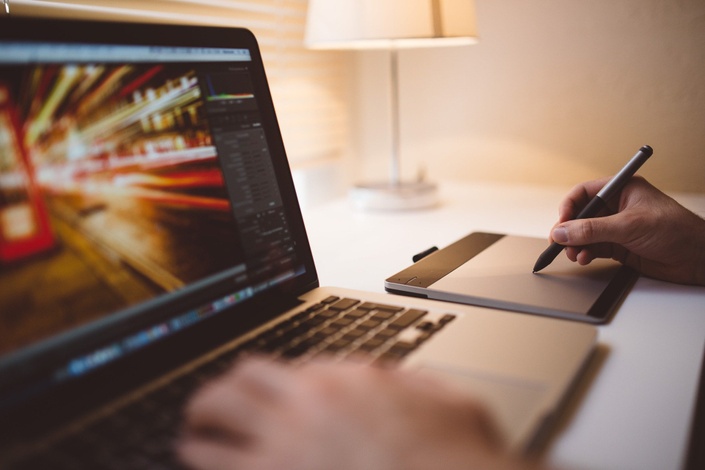 How to Easily Start a Wholesale Business on Amazon from Home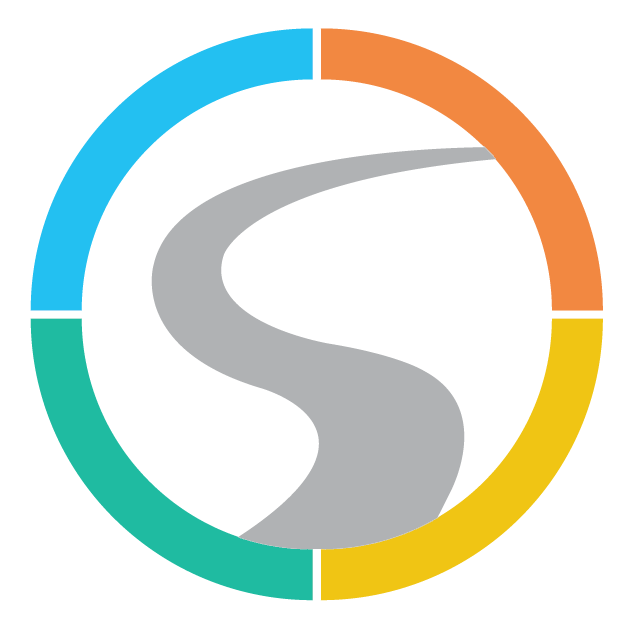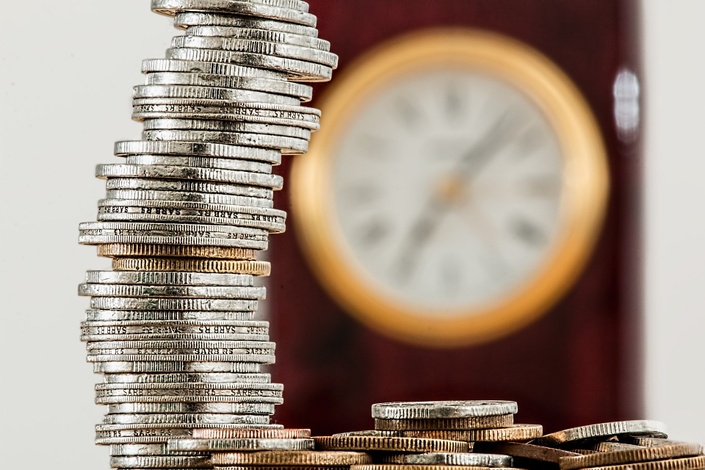 The Complete Personal Finance Course
How to Manage Your Money in Today's Economy, Invest it, & Build Long Term Wealth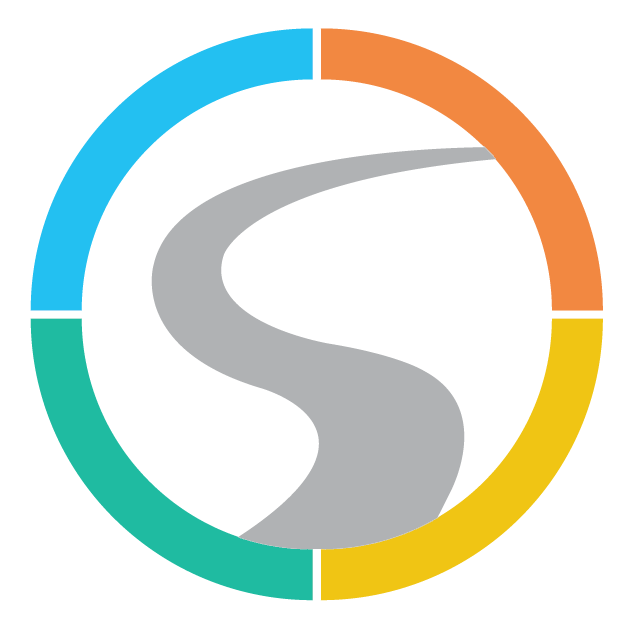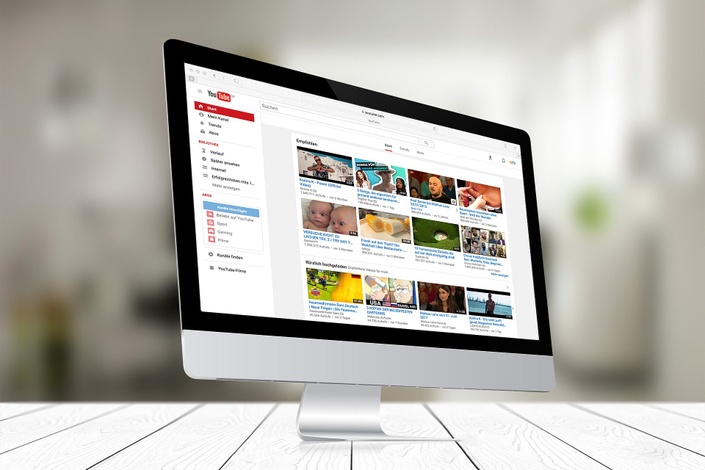 The Comprehensive YouTube Channel Marketing Growth Course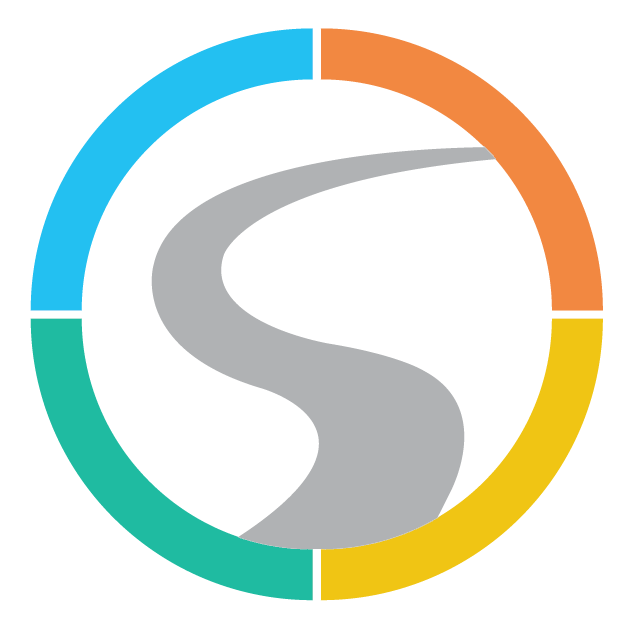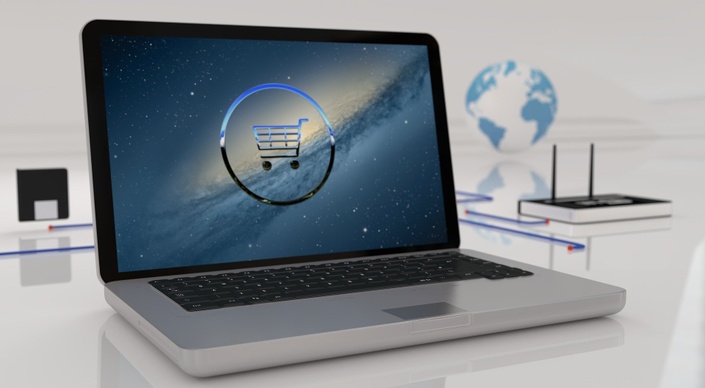 The Ultimate Mercari Masterclass [The Selling App]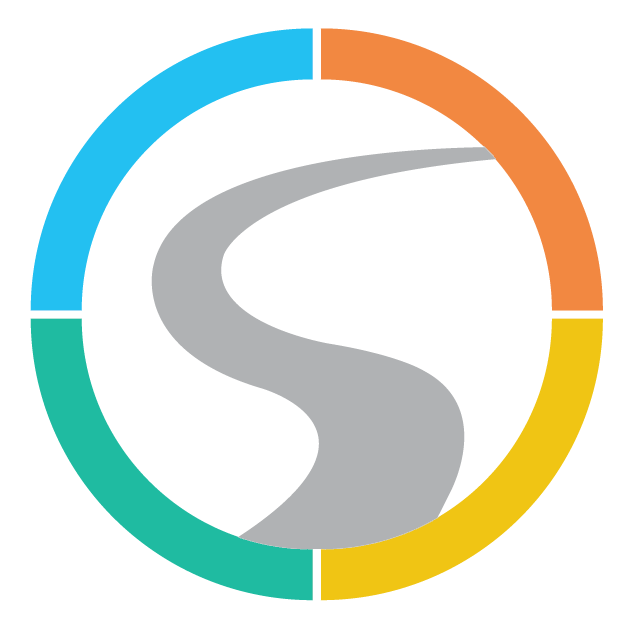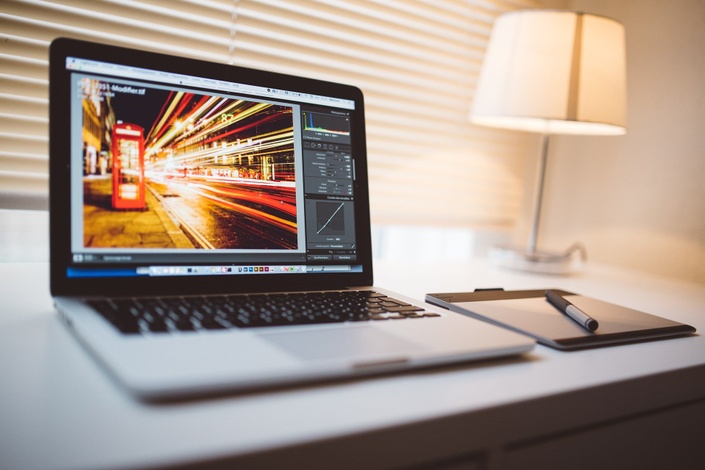 Video Editing for Beginners - Complete Shotcut Masterclass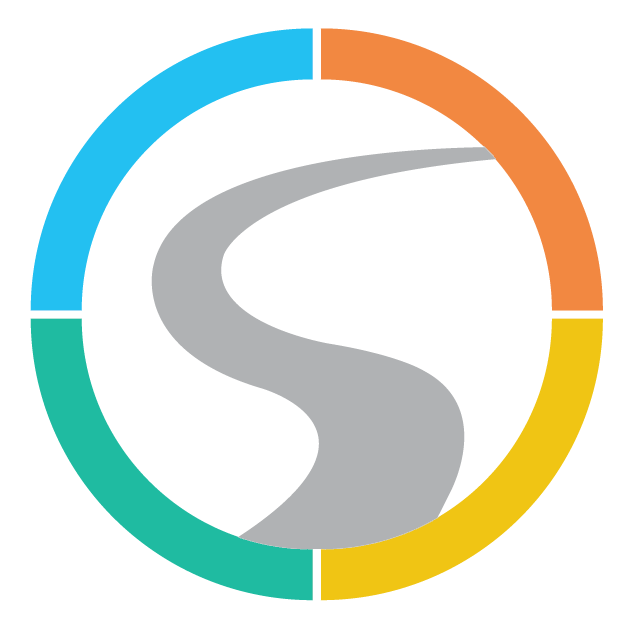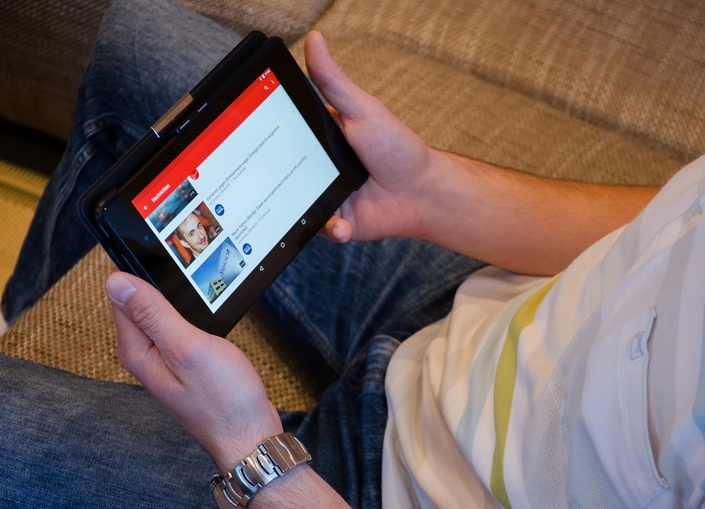 YouTube Growth Tips [Start to Scale]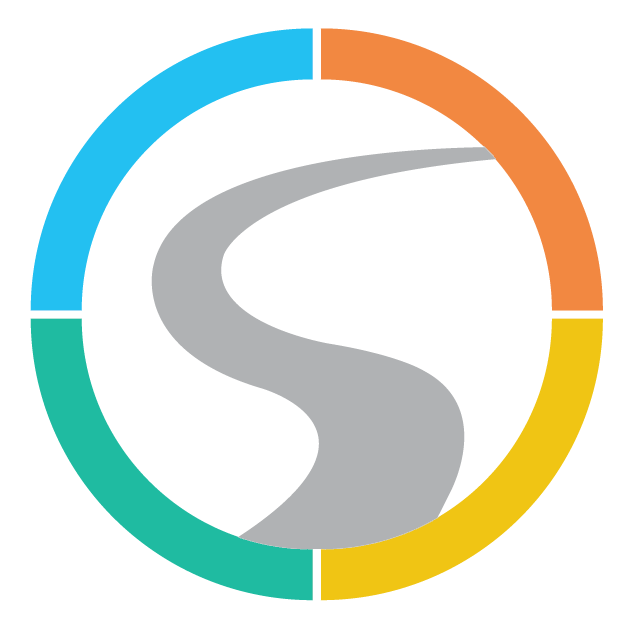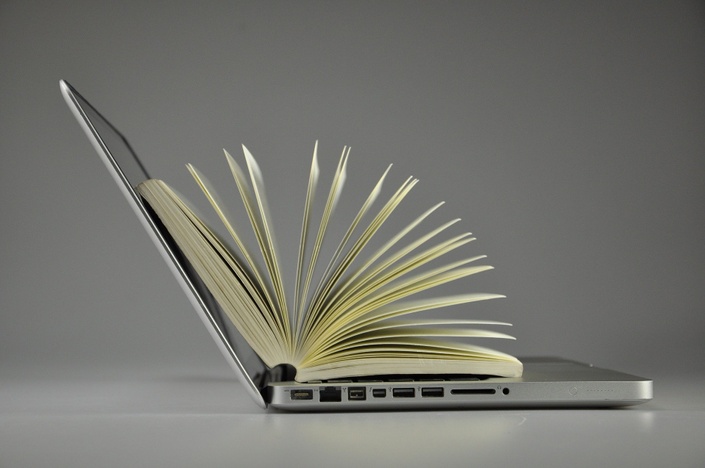 How to Start an Amazon Book Selling Business from Home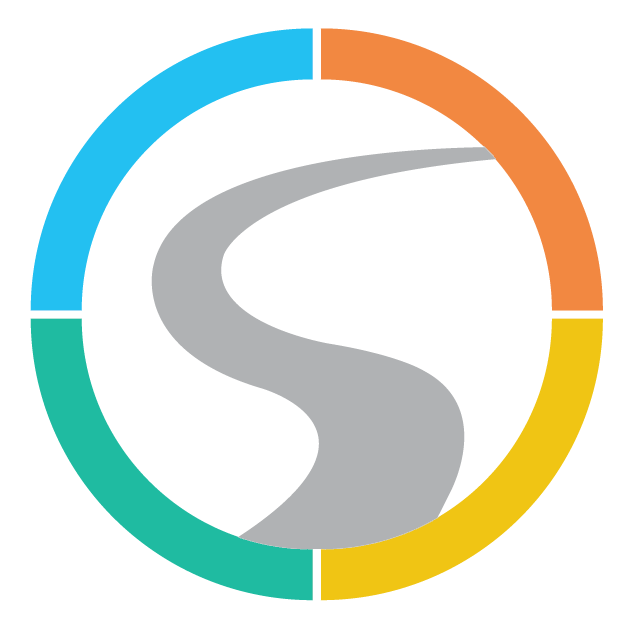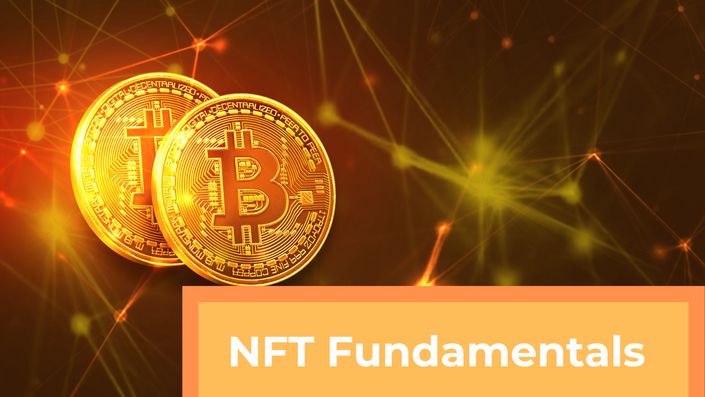 NFT Fundamentals
OpenSea with Demos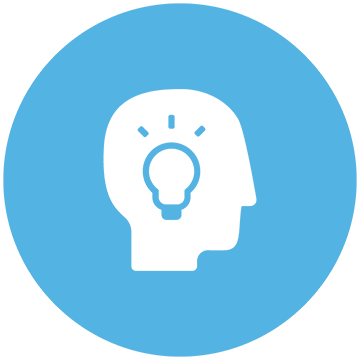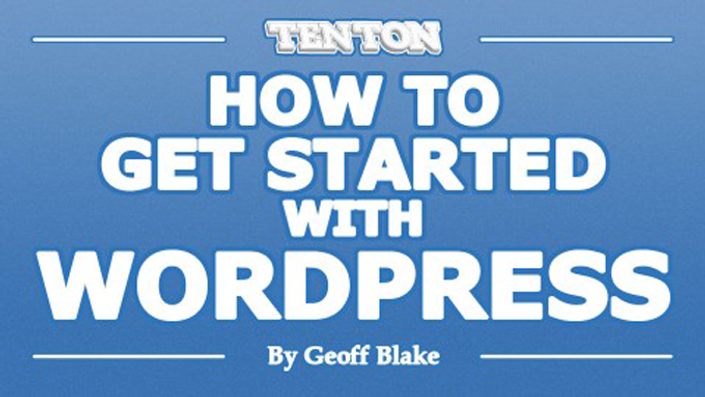 How To Get Started with WordPress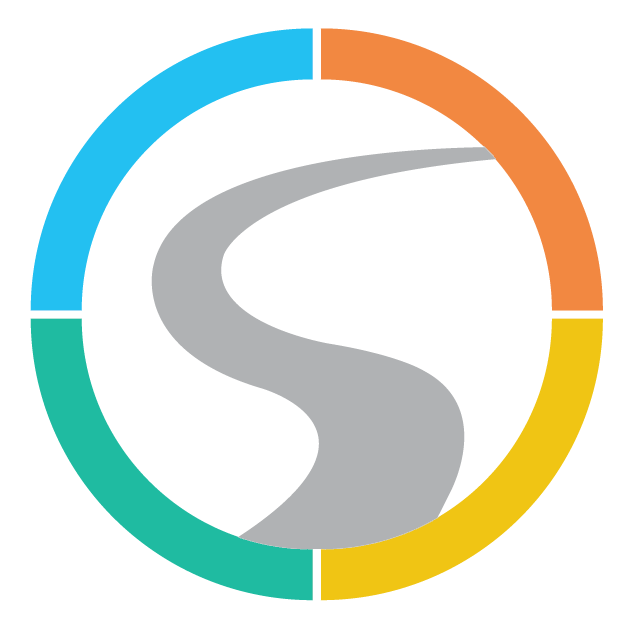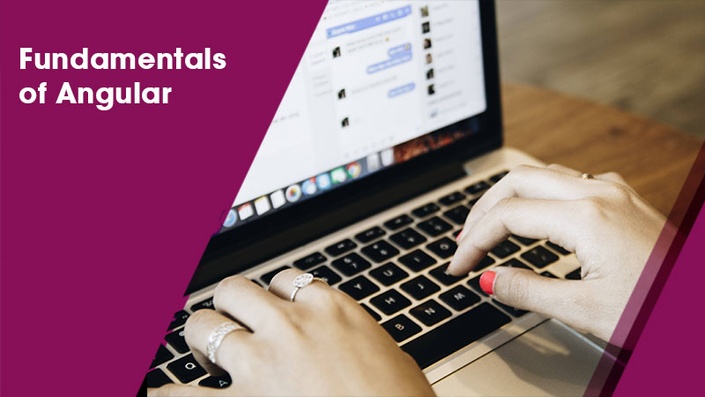 Fundamentals of Angular
Best course on the web to learn the fundamentals of Angular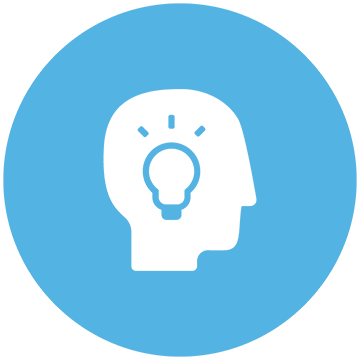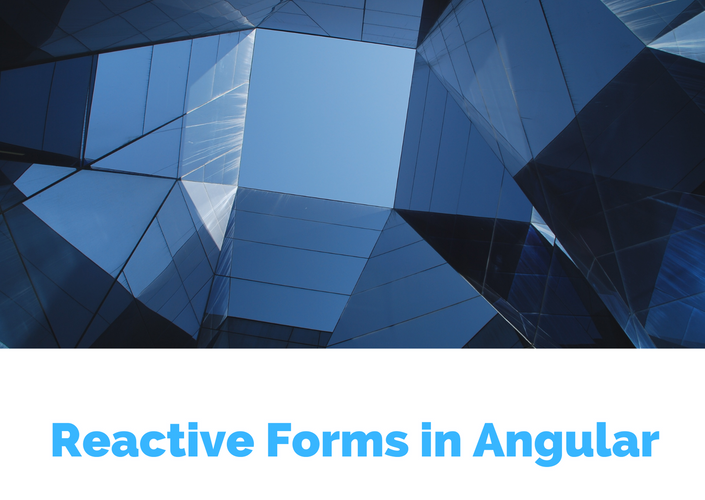 Reactive Forms in Angular
Includes interactive exercises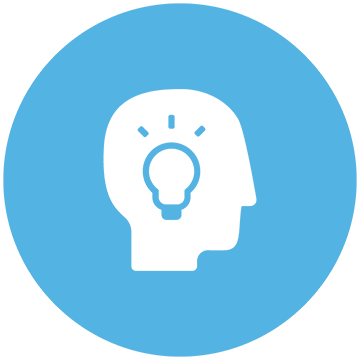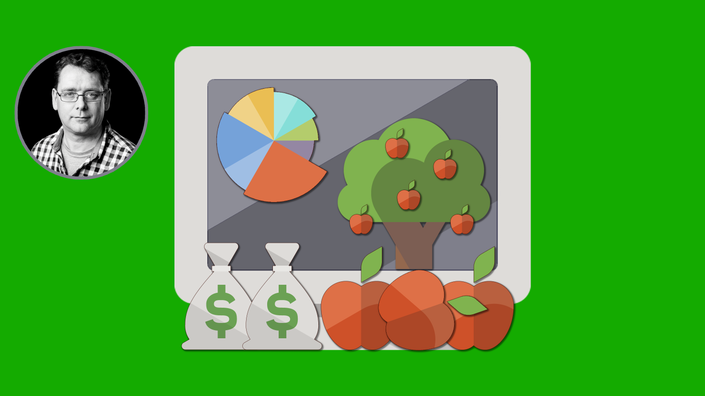 Entrepreneur Masterclass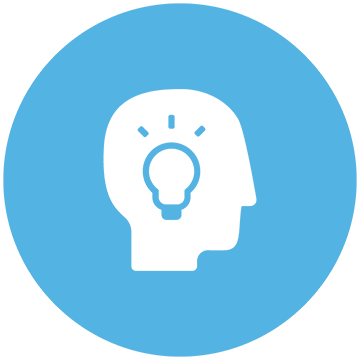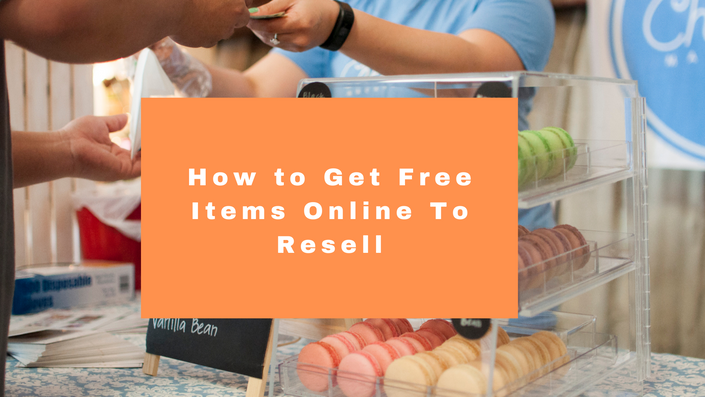 How to Get Free Items Online to Resell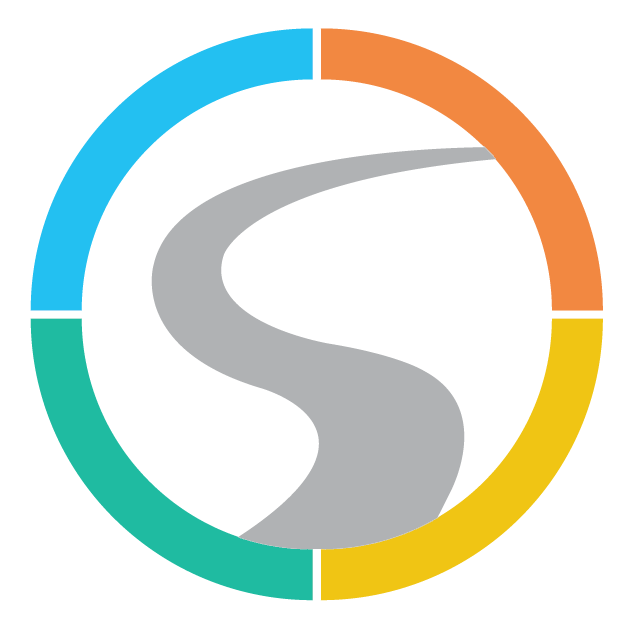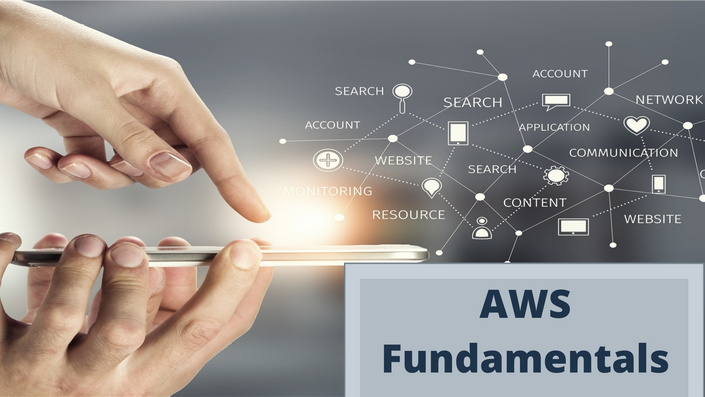 AWS Fundamentals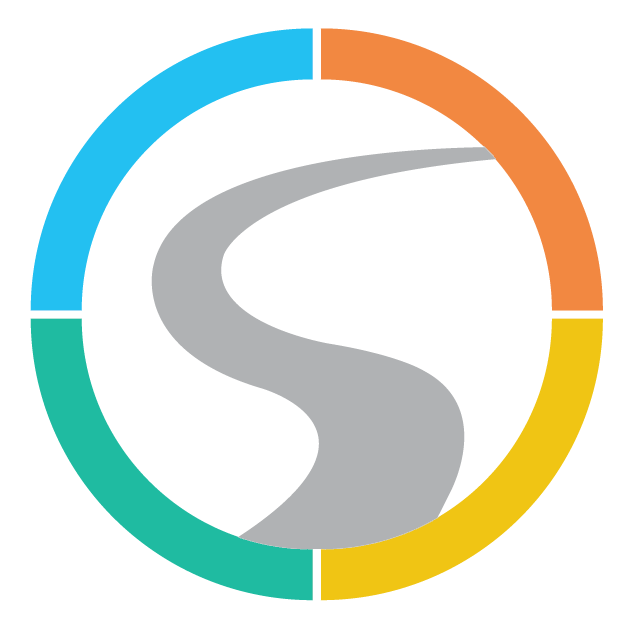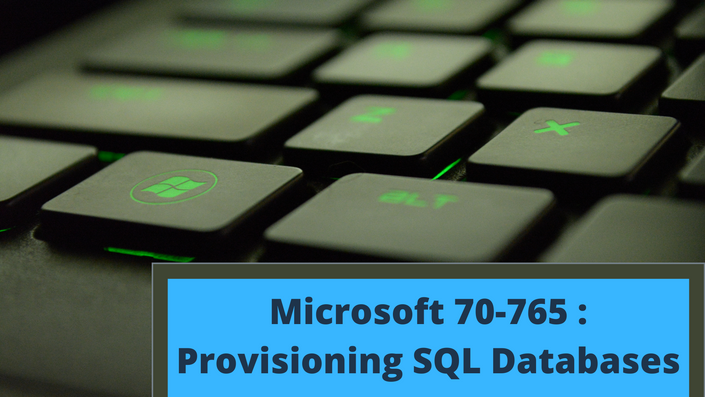 Microsoft 70-765 : Provisioning SQL Databases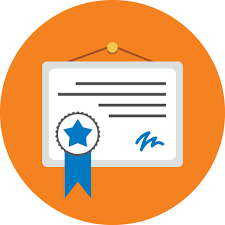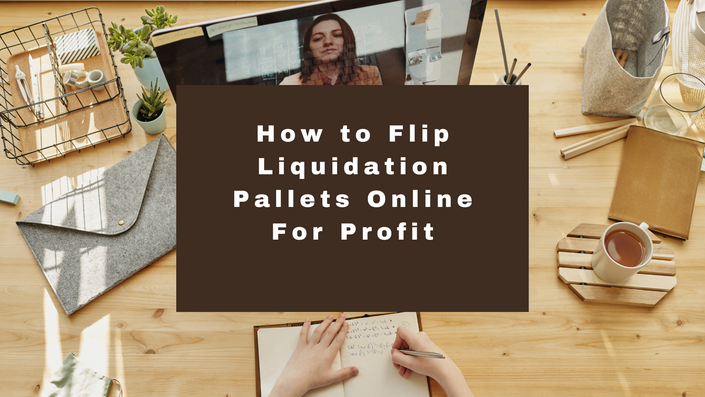 How to Flip Liquidation Pallets Online For Profit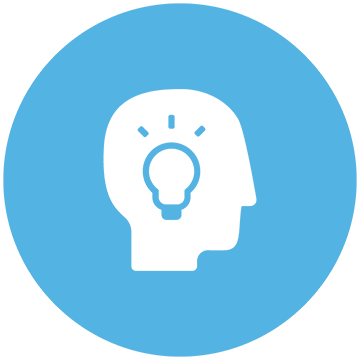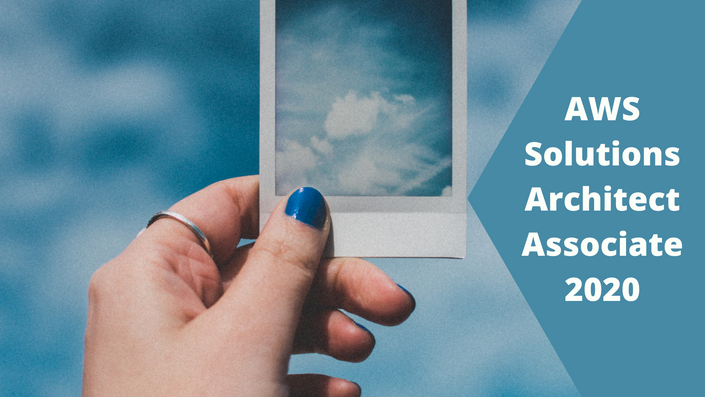 AWS Solutions Architect Associate 2020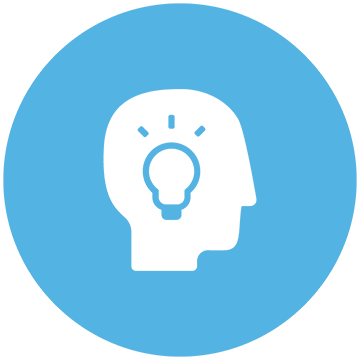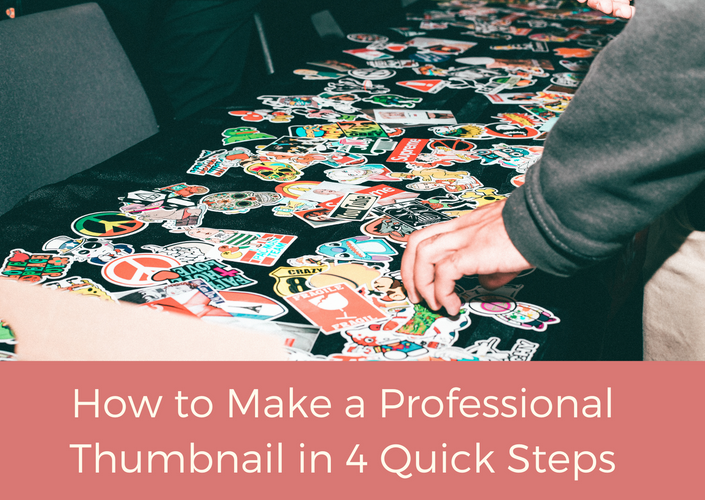 How to Make a Professional Thumbnail in 4 Quick Steps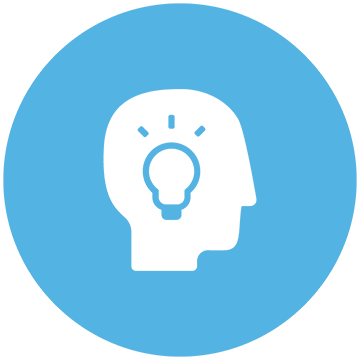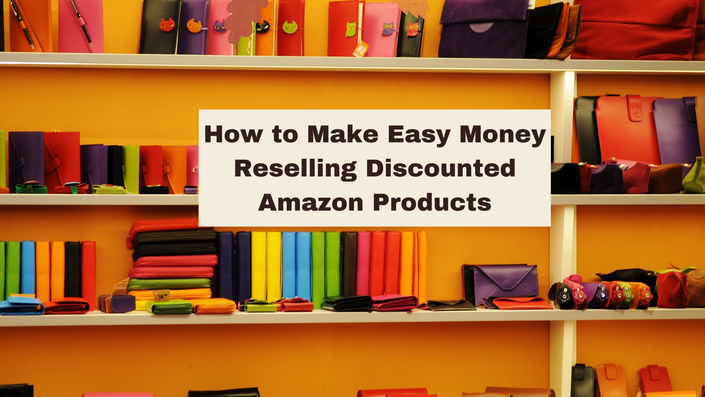 How to Make Easy Money Reselling Discounted Amazon Products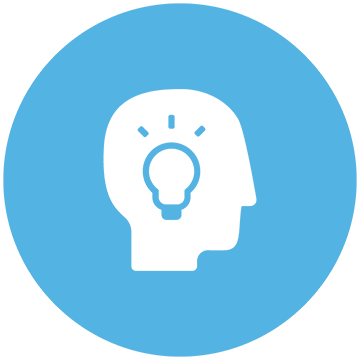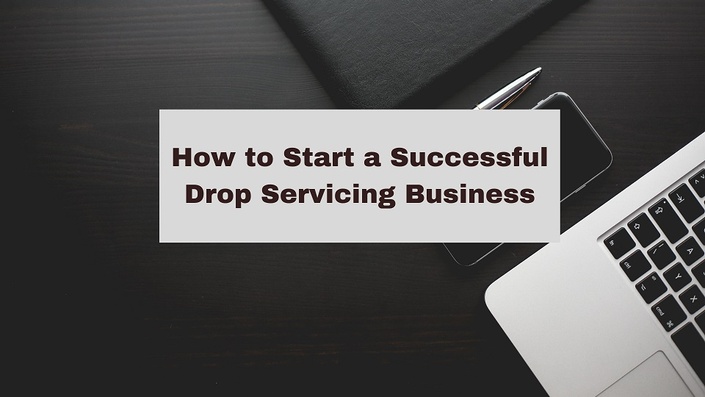 How to Start a Successful Drop Servicing Business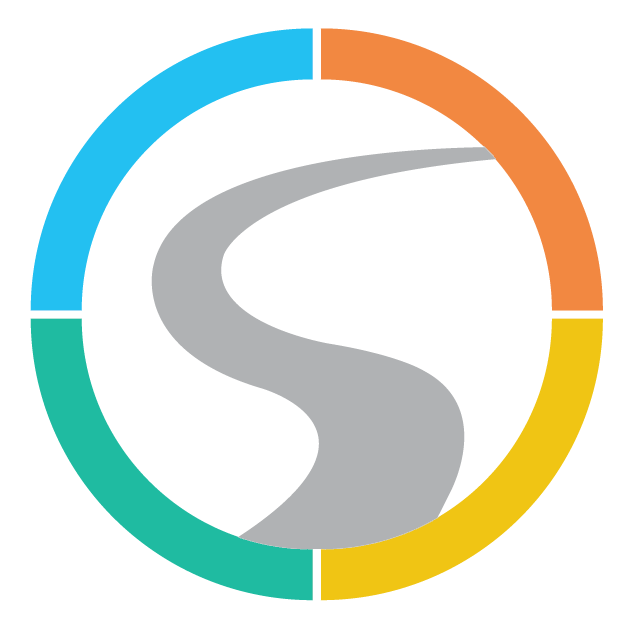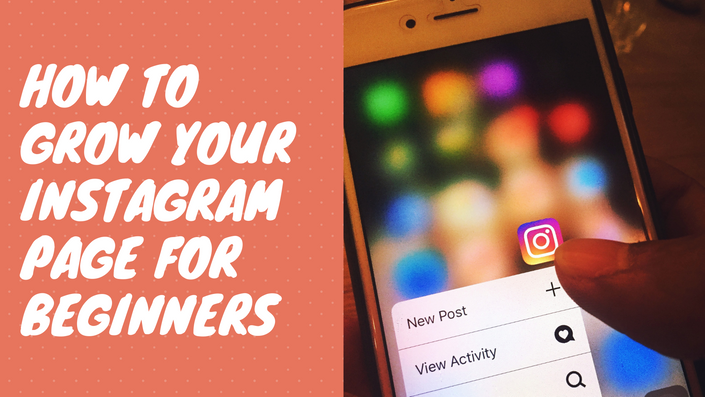 How to Grow Your Instagram Page for Beginners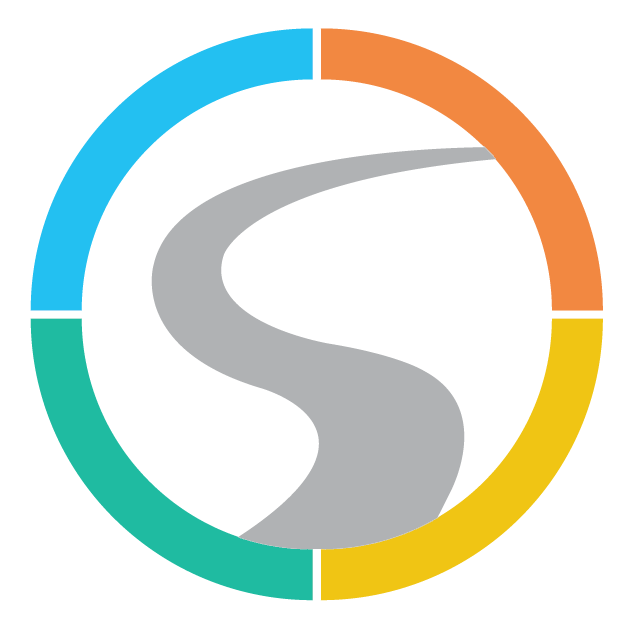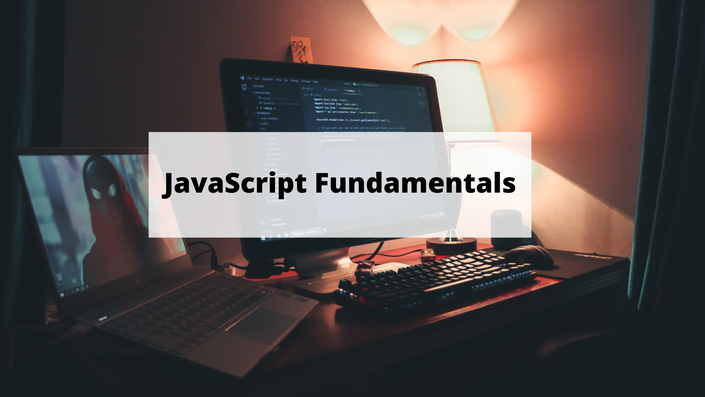 JavaScript Fundamentals
Learn the basics of JavaScript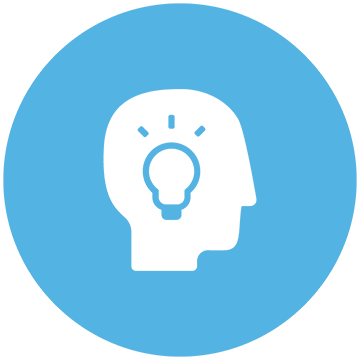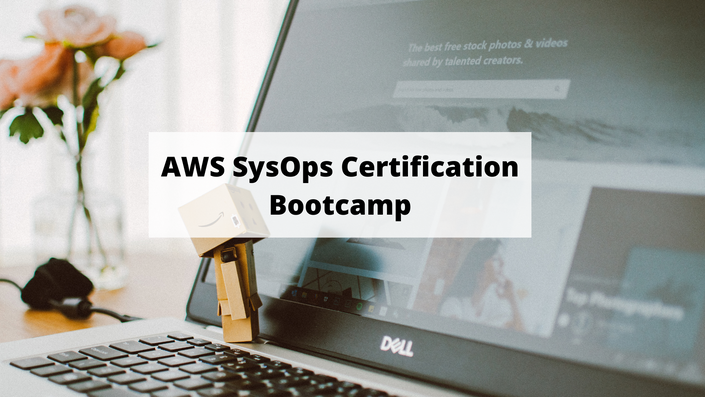 AWS SysOps Certification Bootcamp Exam SOA-C01
Exam SOA-C01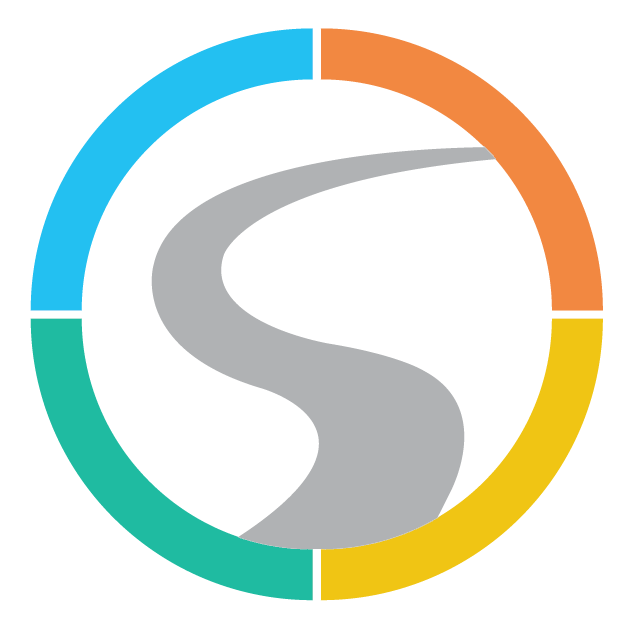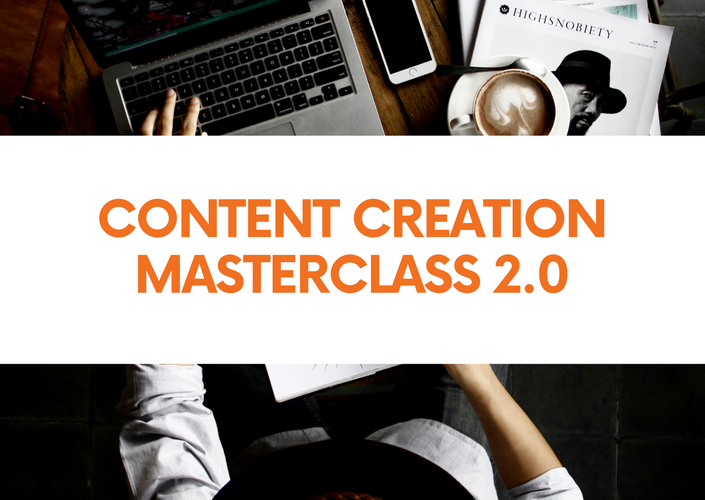 Content Creation Masterclass 2.0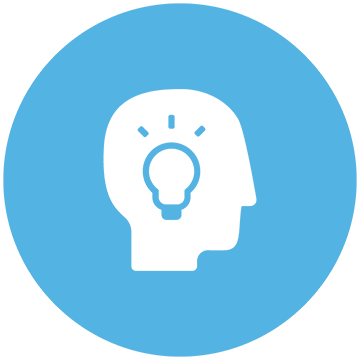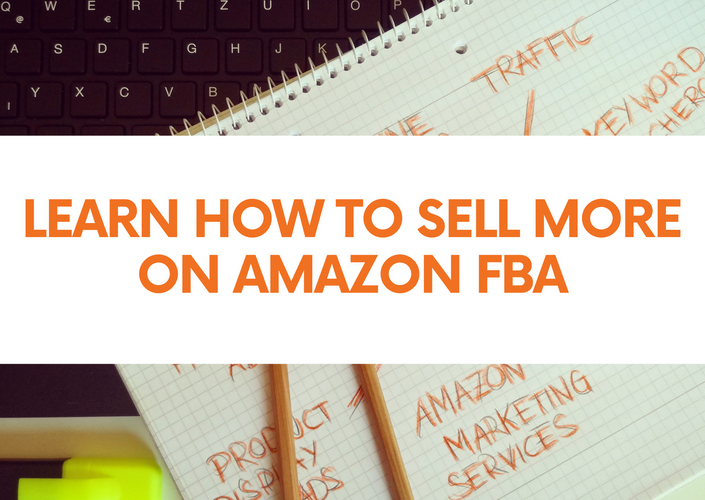 Learn How to Sell More on Amazon FBA
[Selling on Amazon]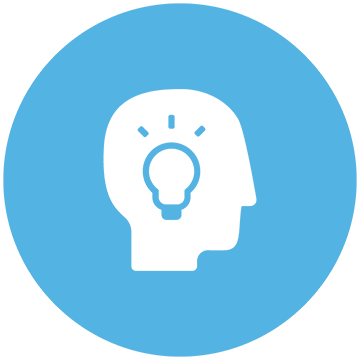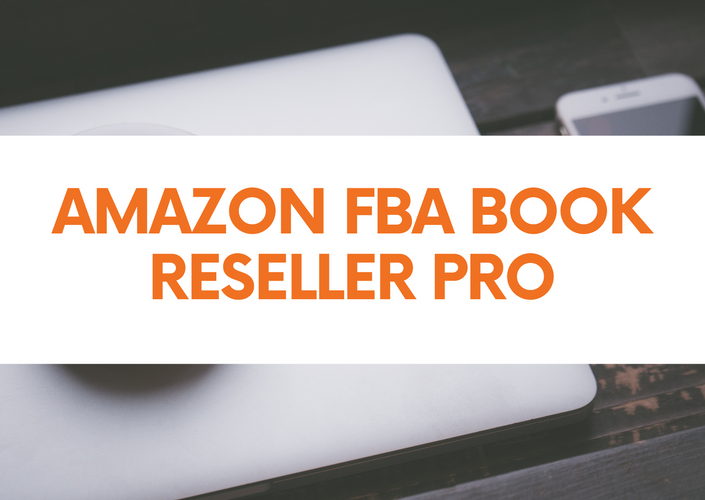 Amazon FBA Book Reseller Pro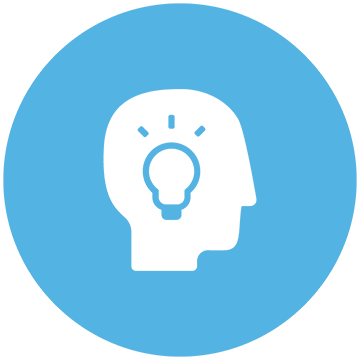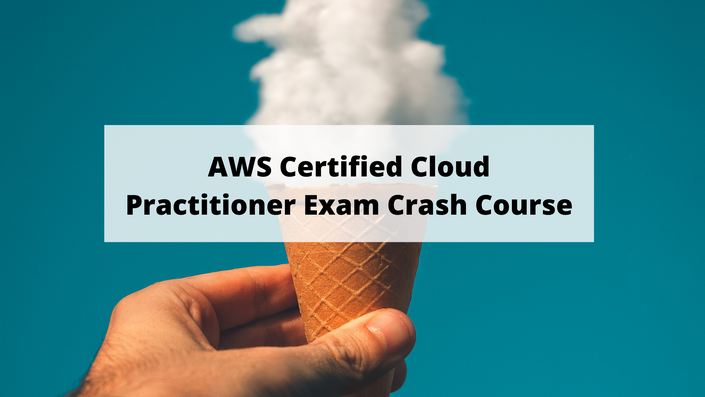 AWS Certified Cloud Practitioner Exam Crash Course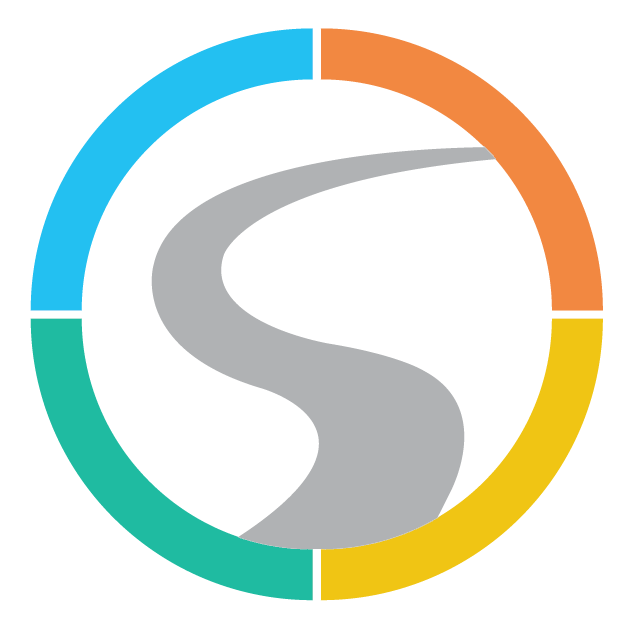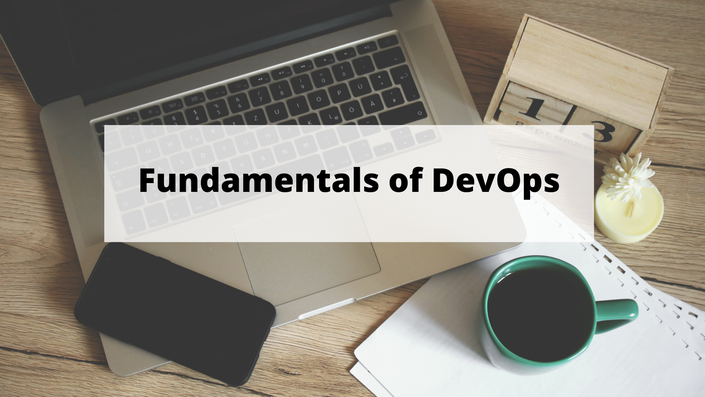 Fundamentals of DevOps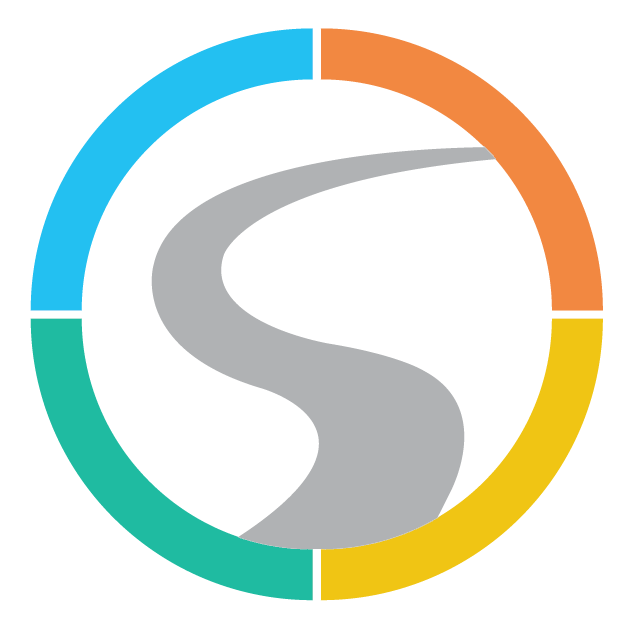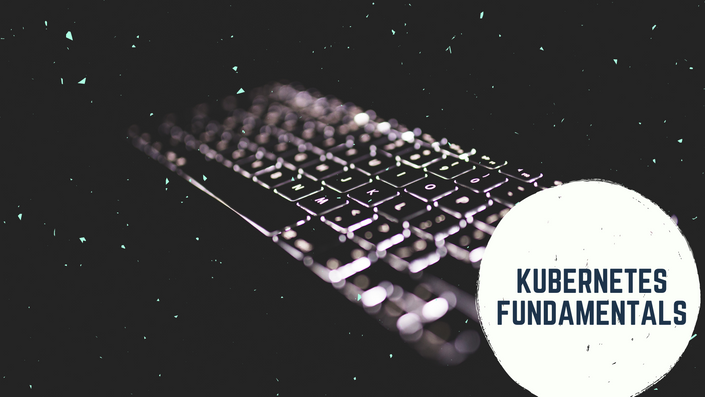 Kubernetes Fundamentals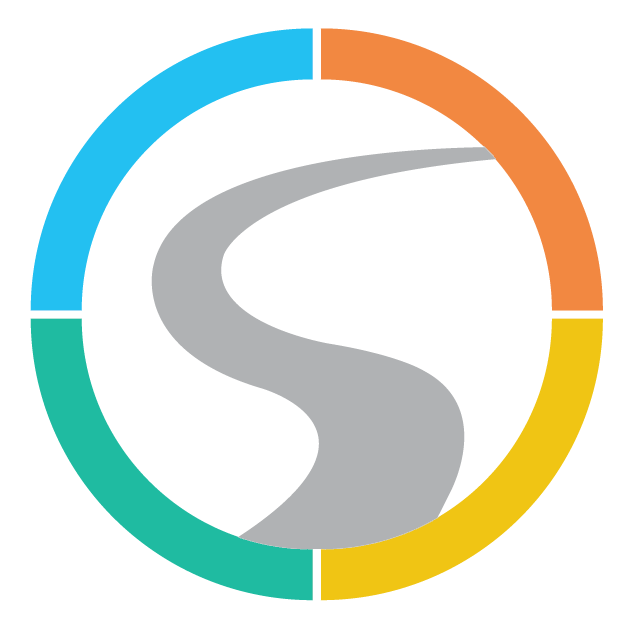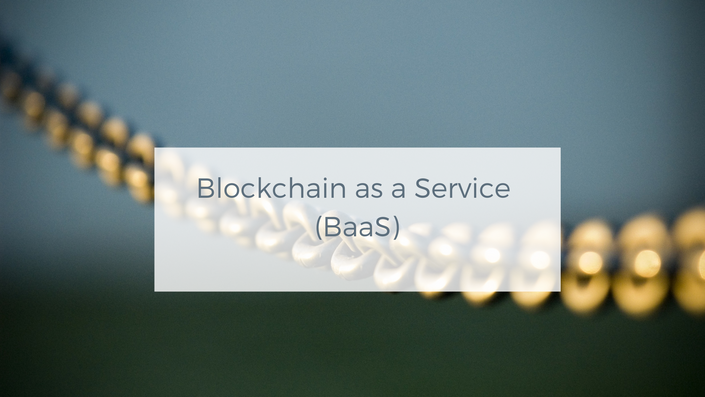 Blockchain as a Service (BaaS)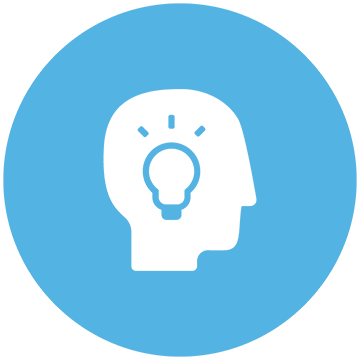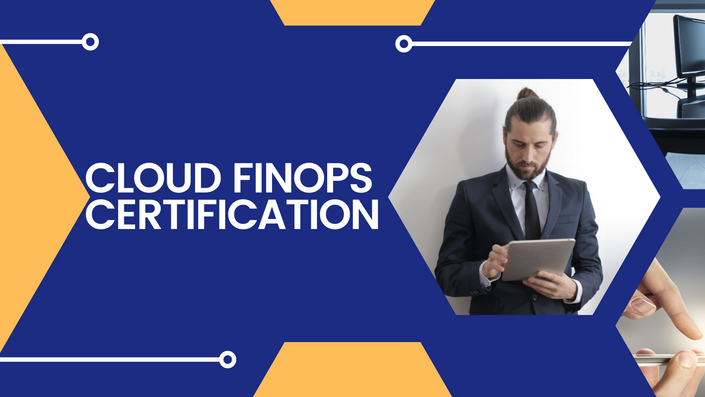 Cloud Finops Certification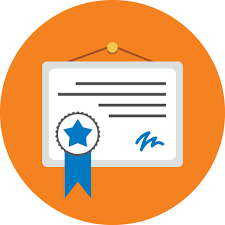 Cloud Digital Leader Certification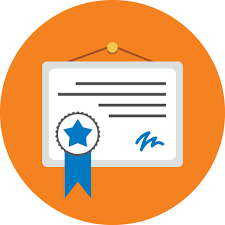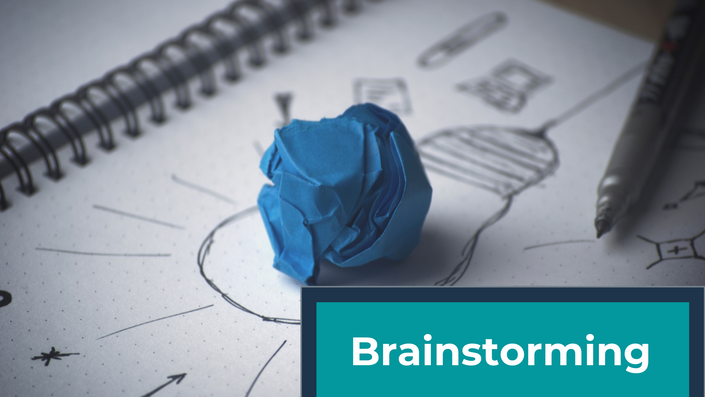 Brainstorming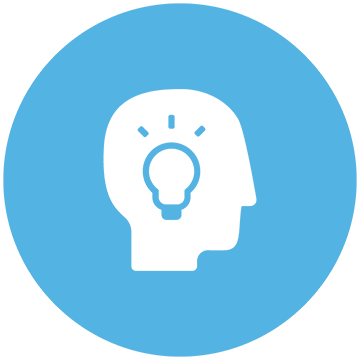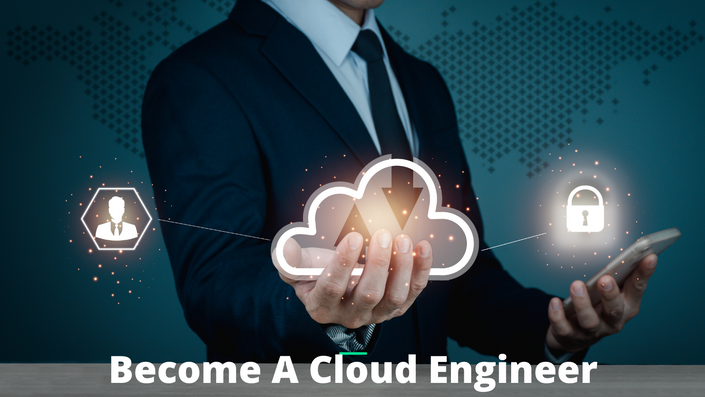 Become a Cloud Engineer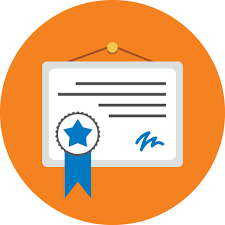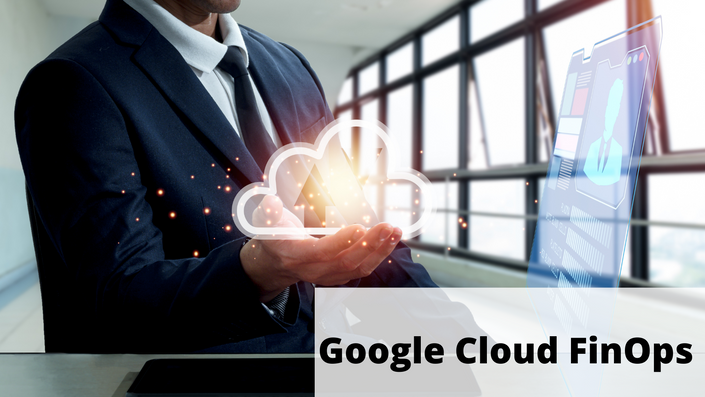 Google Cloud FinOps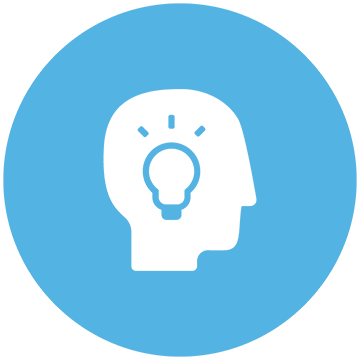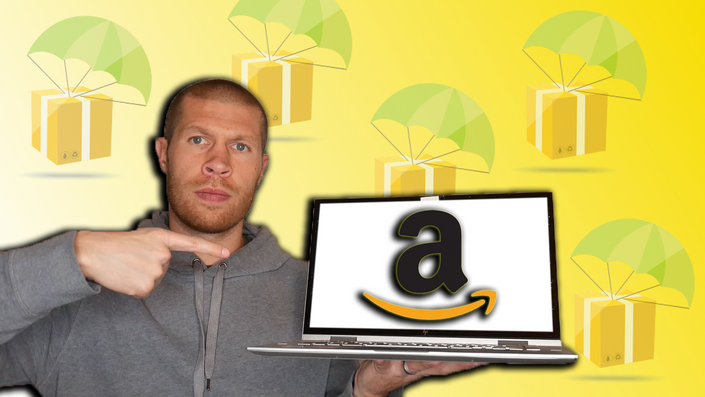 How to Retail Dropship on Amazon
All about Amazon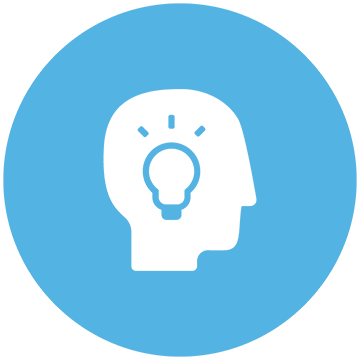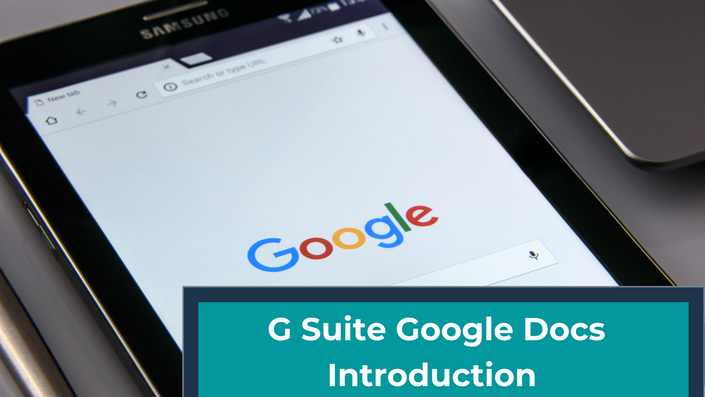 G Suite Google Docs Introduction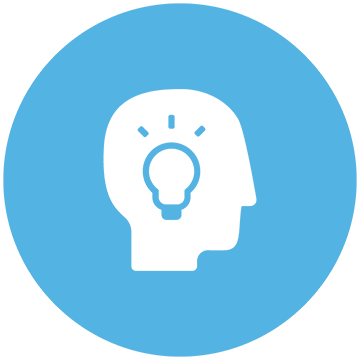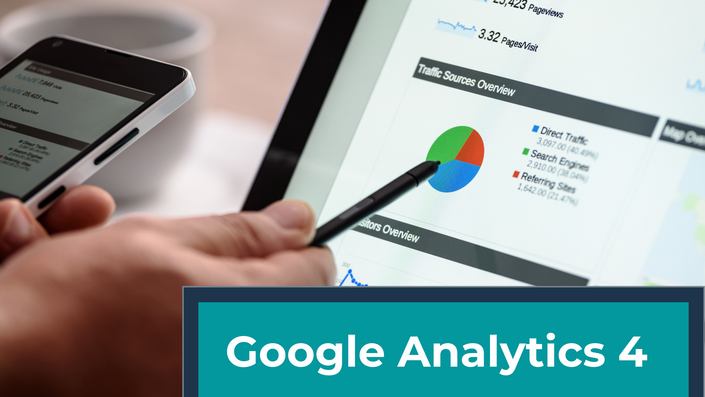 Google Analytics 4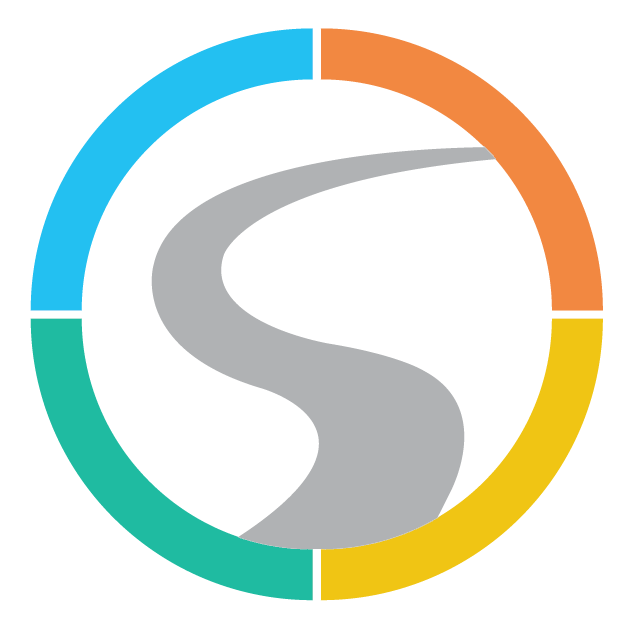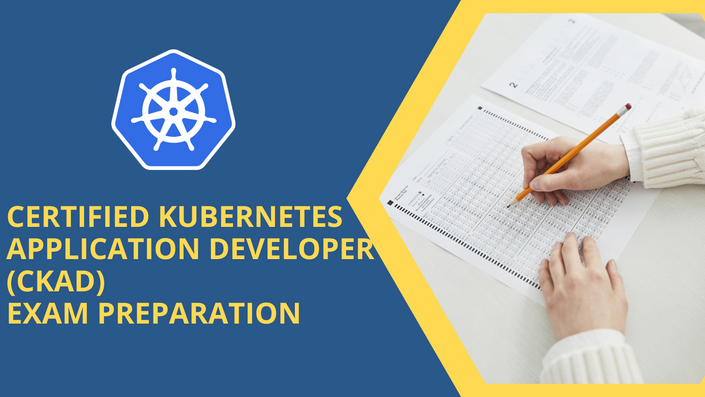 Certified Kubernetes Application Developer (CKAD) Exam Preparation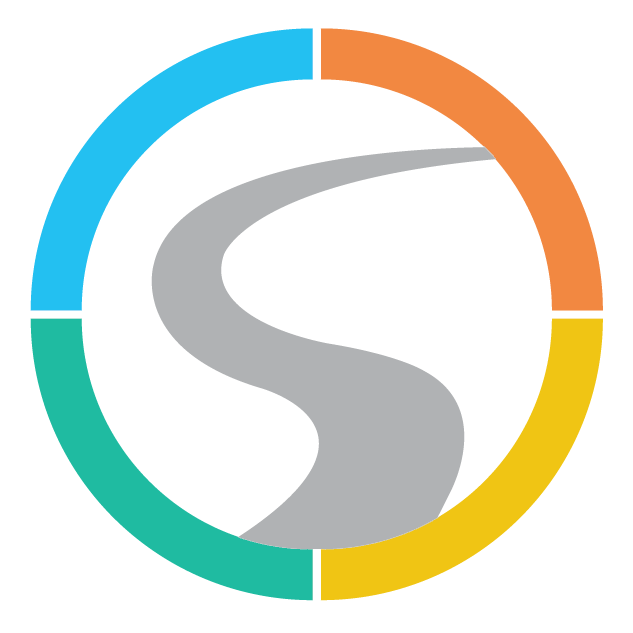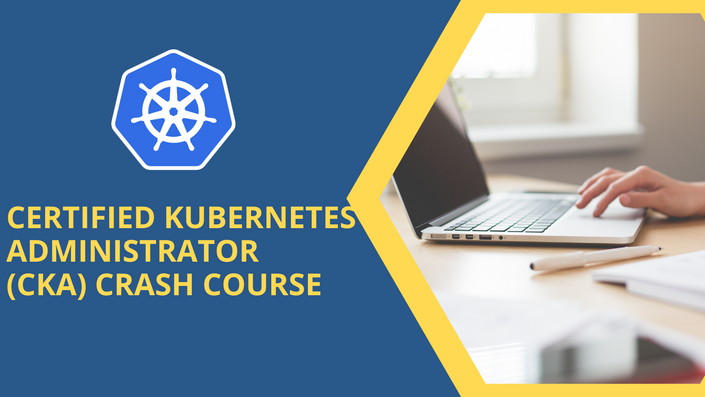 Certified Kubernetes Administrator (CKA) Crash Course
Preparatory Course for Exam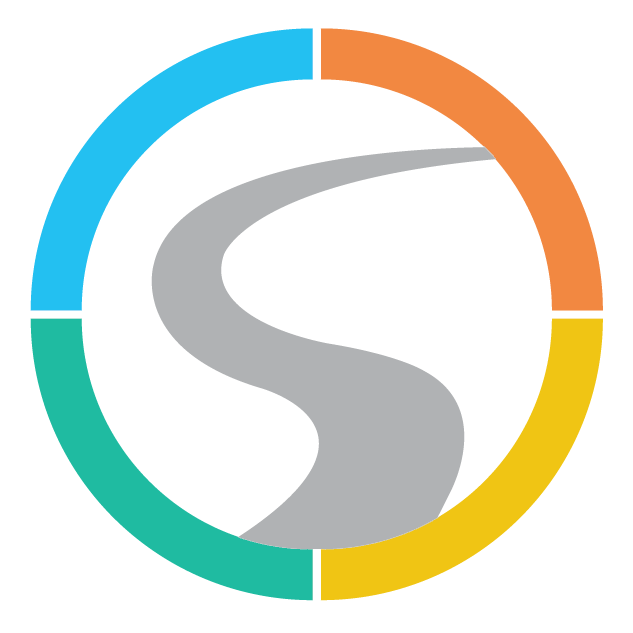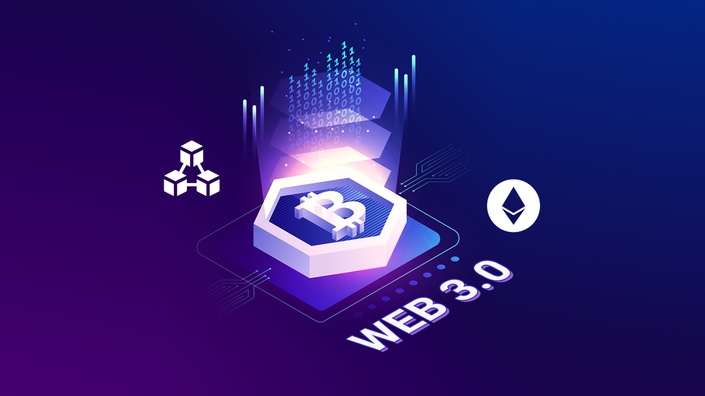 Web3 Fundamentals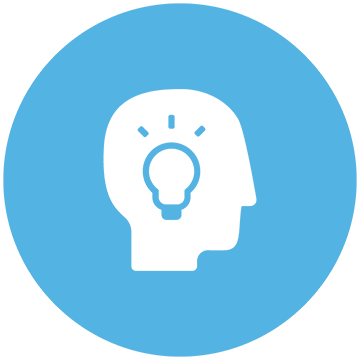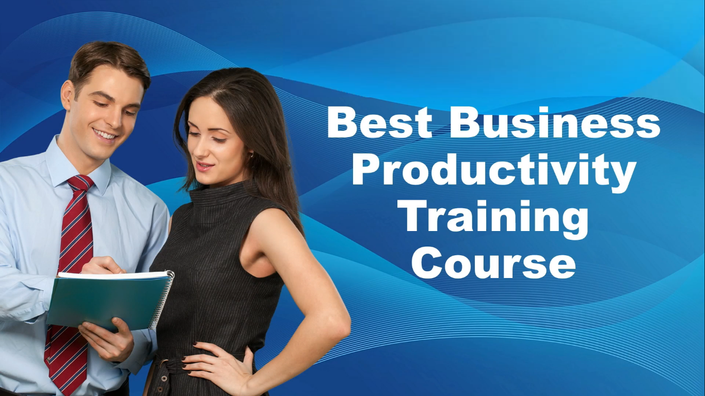 Business Productivity Training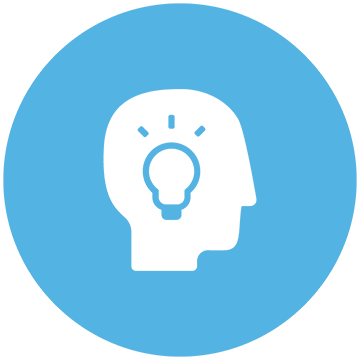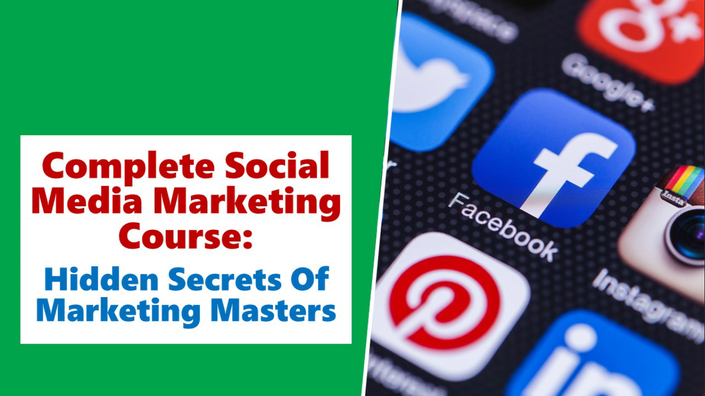 Complete Social Media Marketing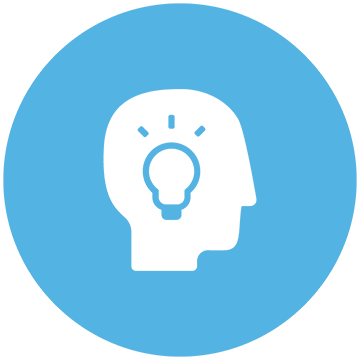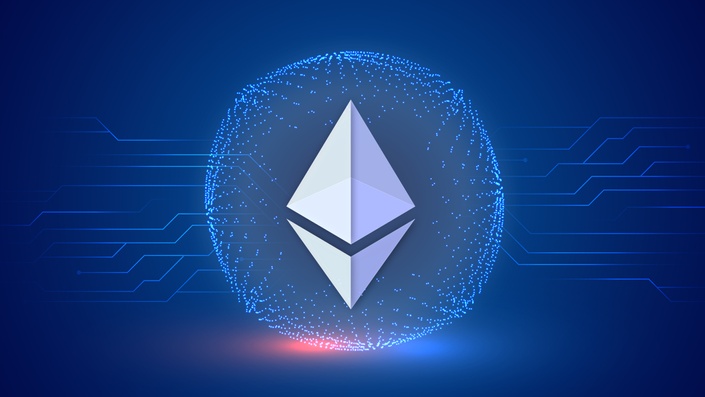 Ethereum Development Fundamentals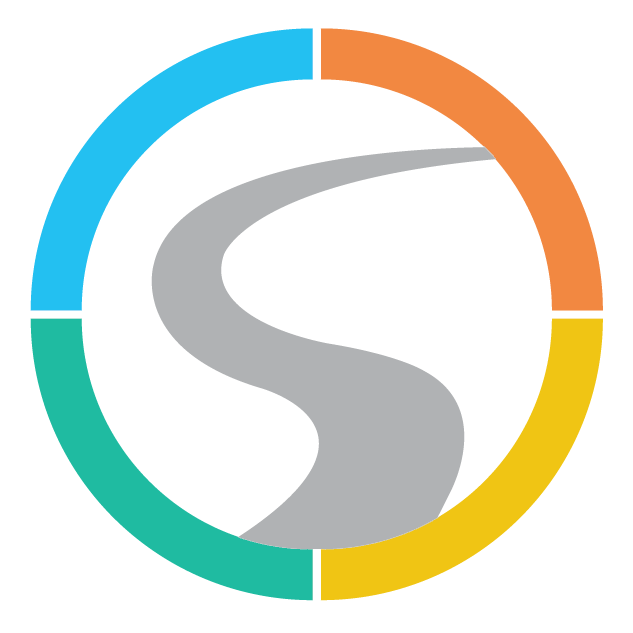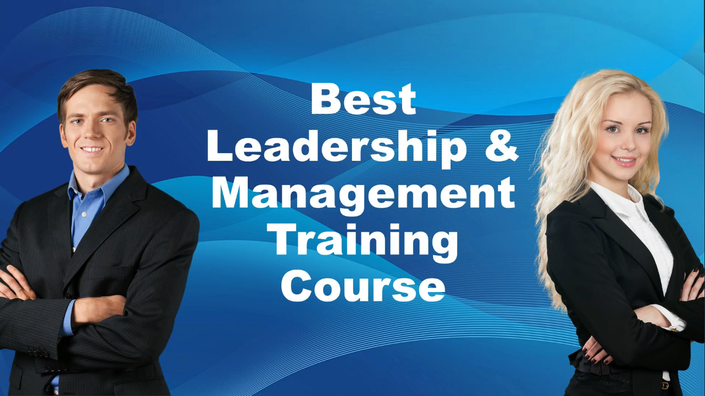 Leadership & Management Training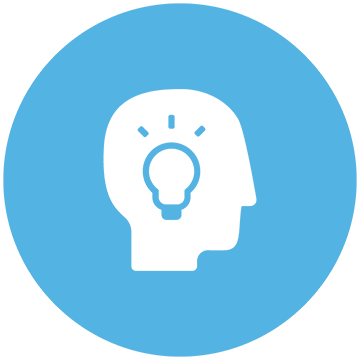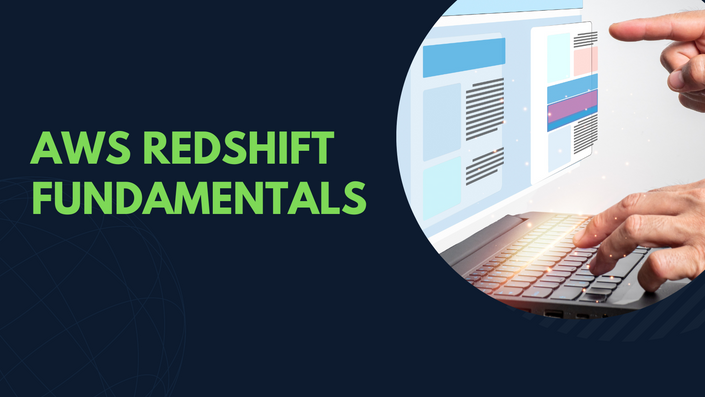 AWS Redshift Fundamentals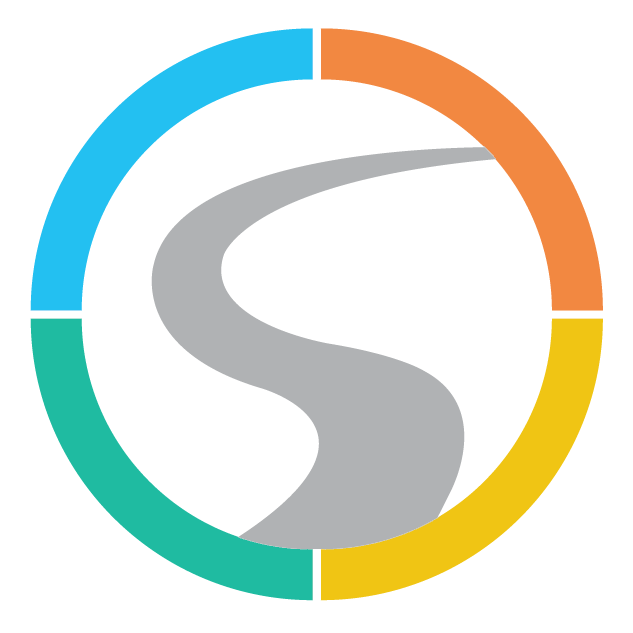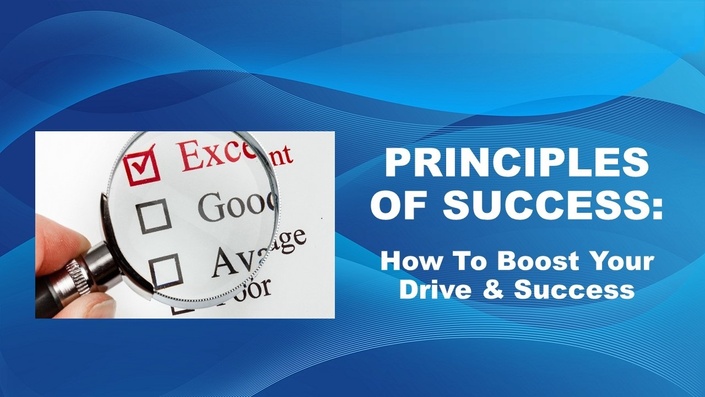 Principles Of Success - Growth Mindset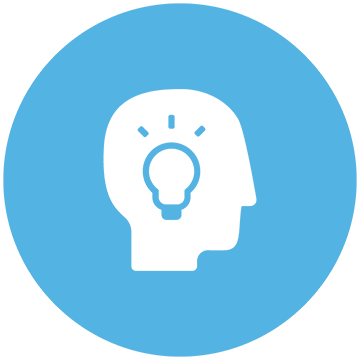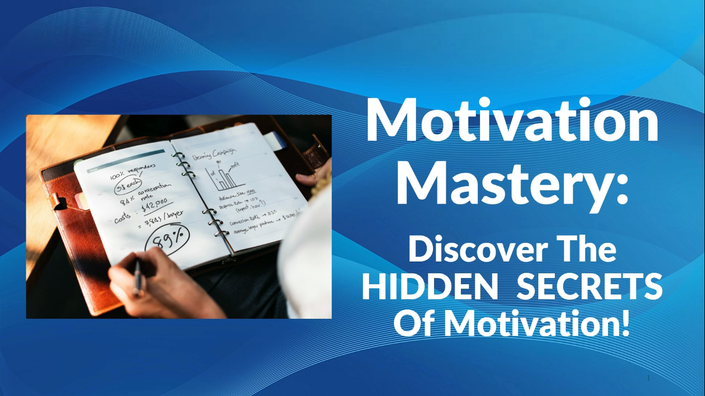 Motivation Mastery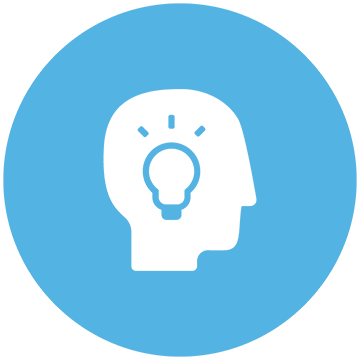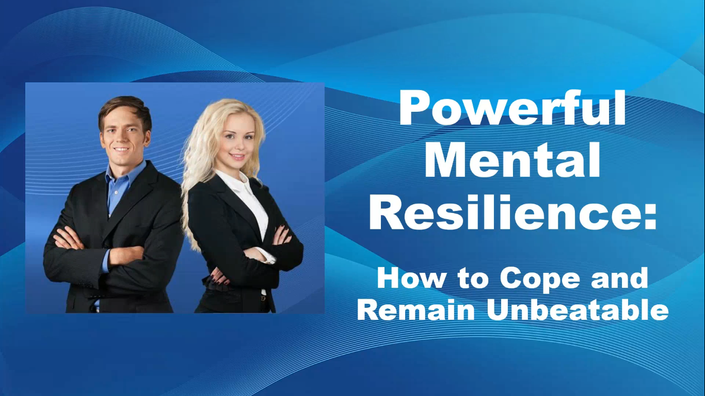 Total Mental Resilience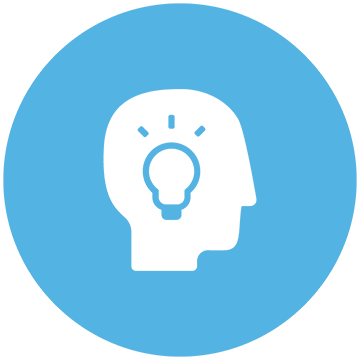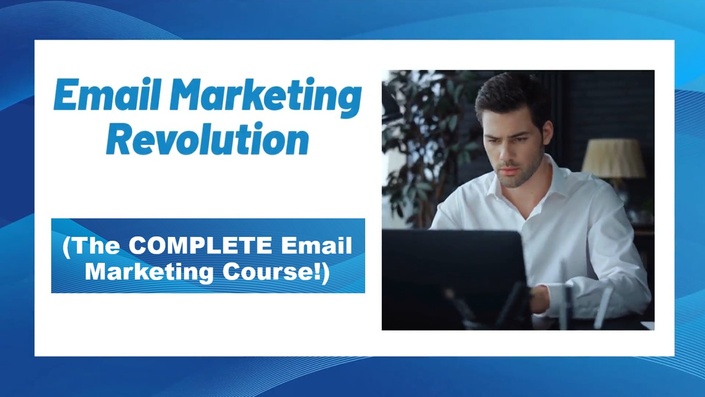 Email Marketing Revolution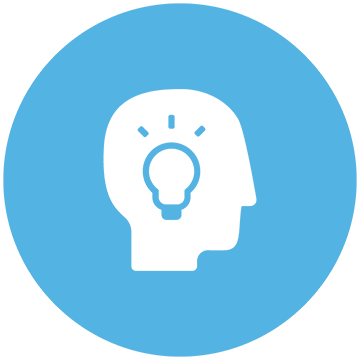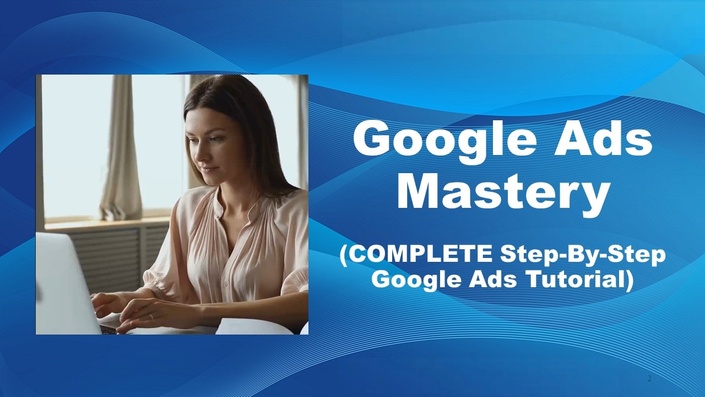 Google Ads Mastery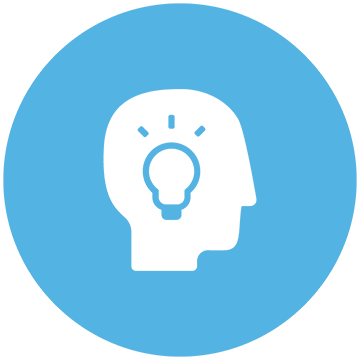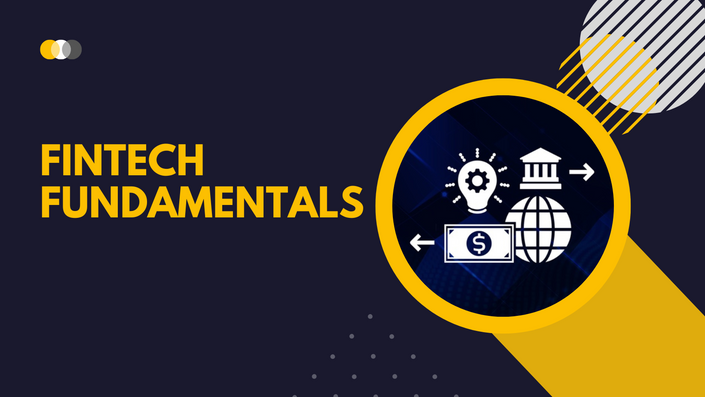 FinTech Fundamentals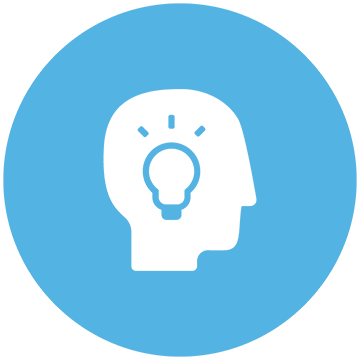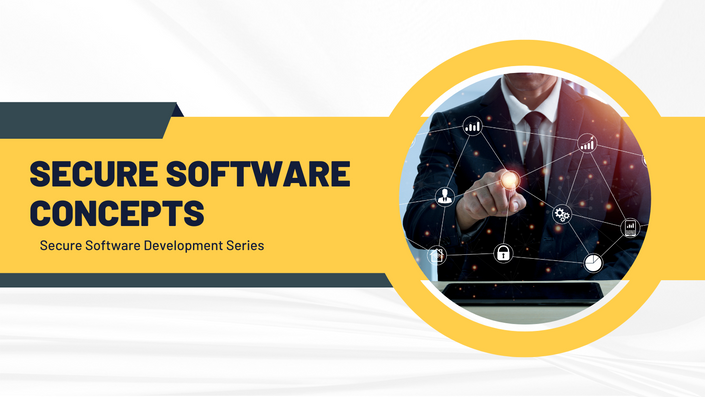 Secure Software Concepts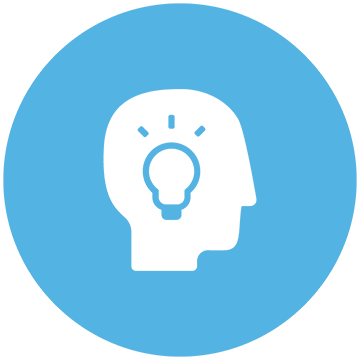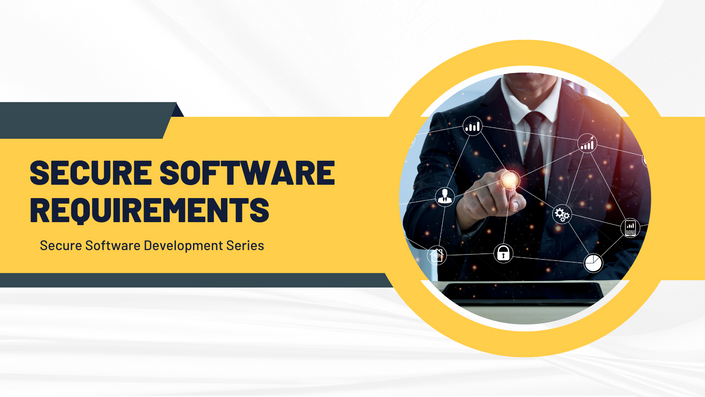 Secure Software Requirements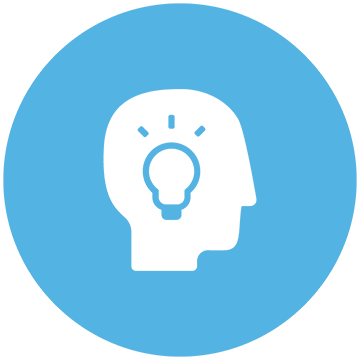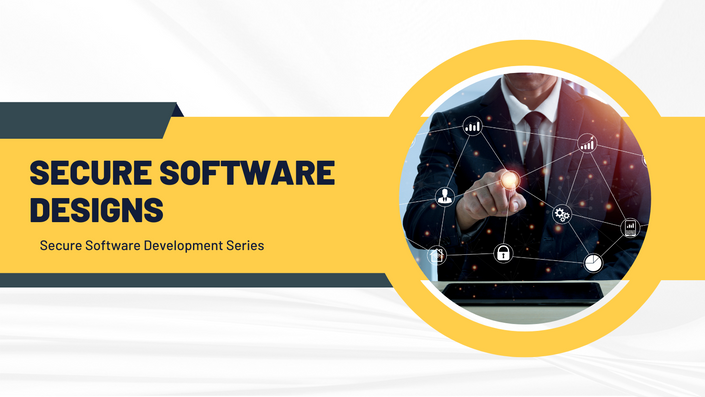 Secure Software Design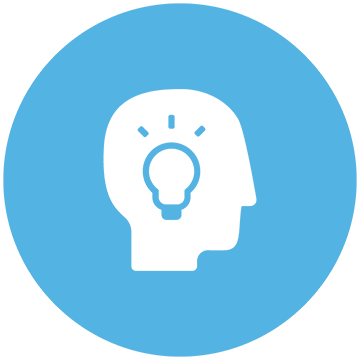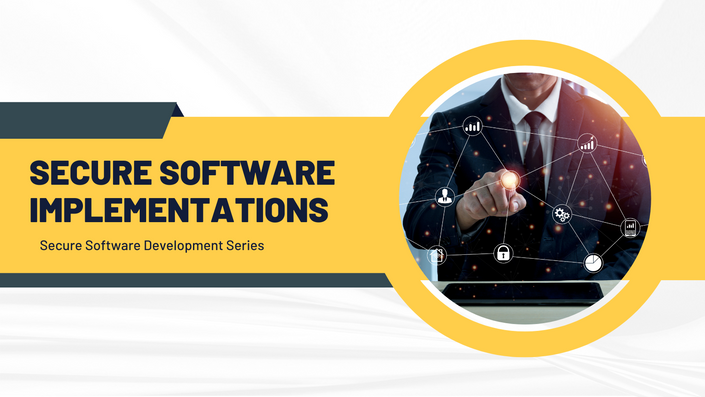 Secure Software Implementations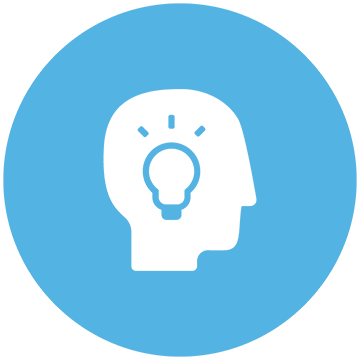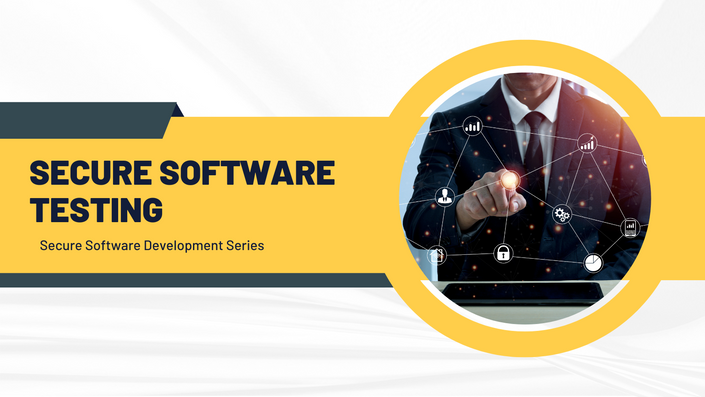 Secure Software Testing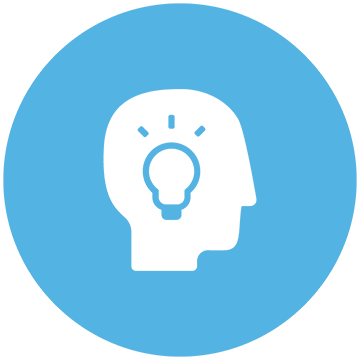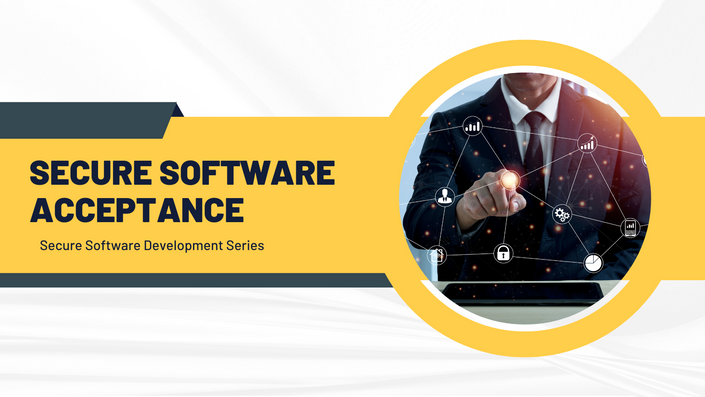 Secure Software Acceptance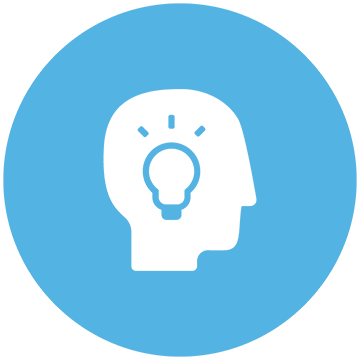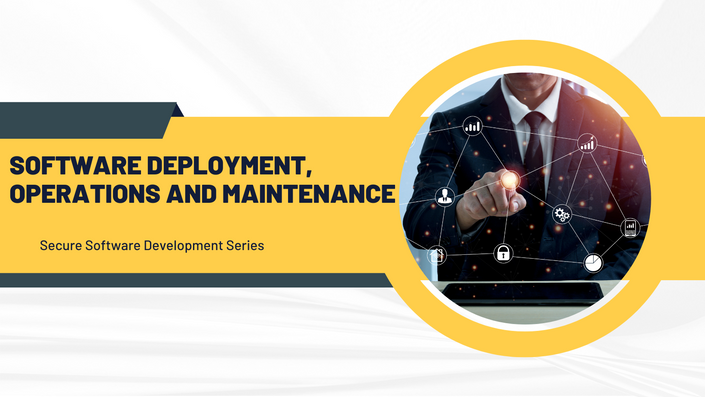 Software Deployment, Operations and Maintenance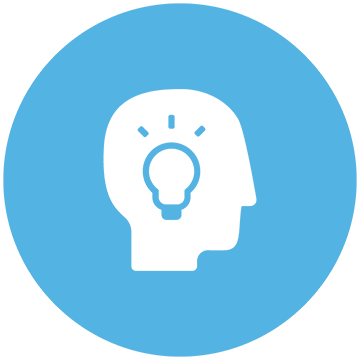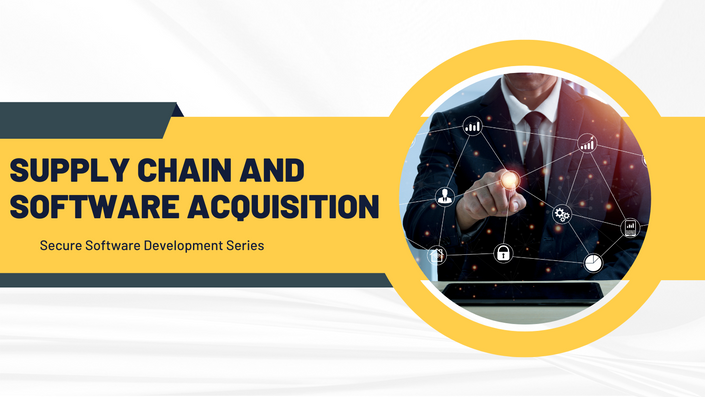 Supply Chain and Software Acquisition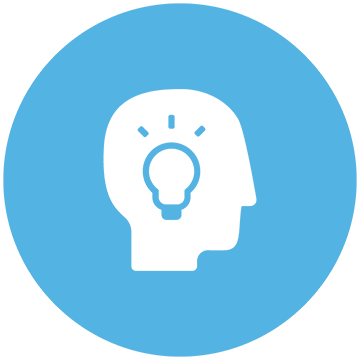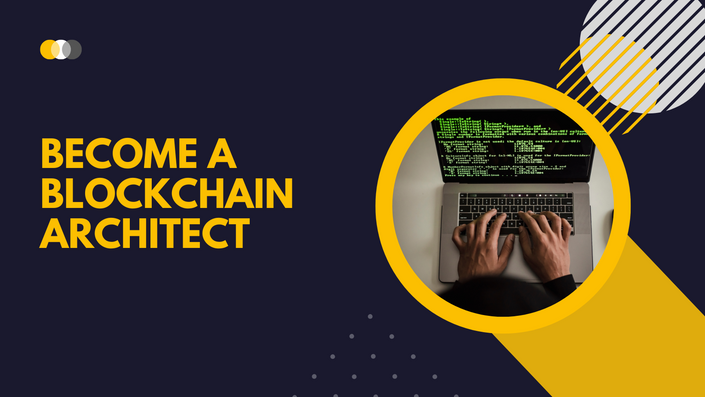 Become a Blockchain Architect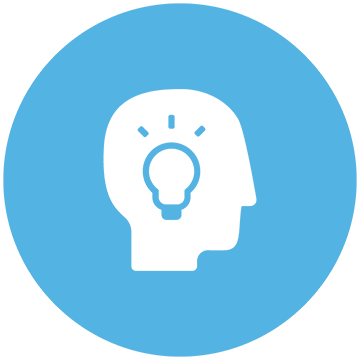 Original Price: $82,376
AS FEATURED ON