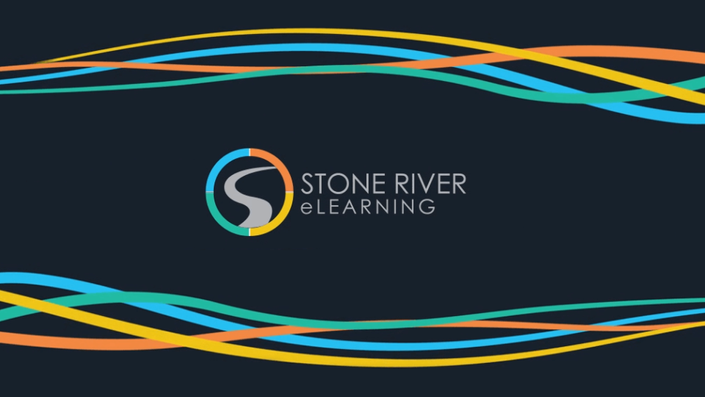 Unlimited Course Access
Get unlimited access to our entire catalog of courses for a small monthly fee
It's about time you bring something new to the table. You know you should upgrade your skills but you never seem to have the time to do anything else besides work.
The thought of having to be in class at a certain time and place is absolutely daunting.
What if you had the possibility to learn anything, anytime, anywhere?
Through the Stone River Unlimited Course Access Subscription now you can! It's that good and it's true.
You'll get full access to our entire catalog of 800+ (and counting) technology, programming, and digital design courses. Get a step ahead of the competition, land that dream job, up your skill level and make more money; all for a small monthly investment.
No matter if you need coding, design or development in your career or as a hobby, this subscription is exactly what you need.
1,200,000 students have already enrolled in our courses. Every one of them has gained better job prospects, a chance to improve their salary and lifestyle, and most importantly a belief that they can do it, and do it well.
That's just the tip of the iceberg. Here's why this unlimited subscription is the best value for money around:
Total access to 800+ courses
24/7 access
Free VIP Perks access
Learn from any computer or mobile device
Learn in any location
Learn for as long as you need it
Free access to certification exams
You will get a free certificate for each course you complete.
Your Unlimited Course Access Subscription is just that; unlimited. That means any new, hot topics we release (like Big Data, mobile development or JavaScript) will be automatically added to your account. So you can future-proof your skills without any extra cost, and remain at the cutting edge of your chosen field.
Your subscription comes with a 30-day, no-risk, money back guarantee. If you're not happy with what you've learned after the first month, you can cancel your subscription and receive a full refund, no questions asked. But we're willing to bet you'll stick with us.
Forget about endless hours of Googling and reading through blog posts or watching unorganized tutorials.
Forget about handing out your personal details left right and center so these sites can sell you stuff instead of teaching you what you need to know.
Instead, picture an expert instructor ready and waiting to teach you up to date, relevant, and practical skills - without the sales pitch. Start getting the skills you want, today, while going at your own pace. Use these skills to your advantage right now.
That's what you get with the Stone River eLearning Unlimited Course Access Subscription. Save time, save money, become a leader and win that dream career.
Don't put your education off any longer. Enroll risk-free today!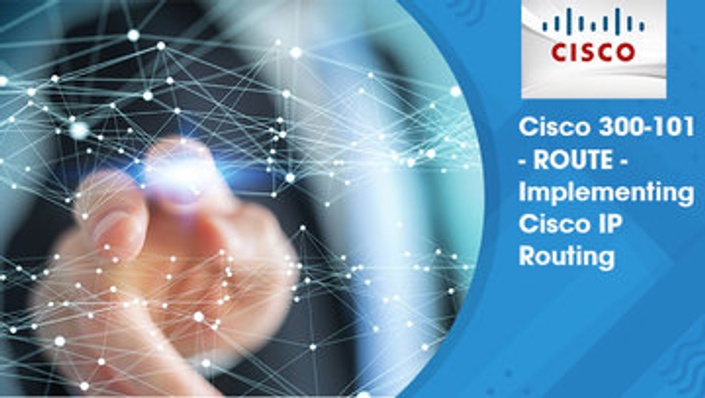 Cisco 300-101 - ROUTE - Implementing Cisco IP Routing
Cisco CCNP ROUTE is an advance level course that covers complex routing configurations for both IPv4 and IPv6. Candidates completing this course will be able to appear for Cisco Certified Network Professional ROUTE exam. This course will help the candidates to gain the knowledge to configure, manage, troubleshoot and optimize a routing domain using OSPF, EIGRP, BGP, PBR, IP SLA and configure redistribution when needed. It also includes the configuration of highly secure routing solutions to support branch offices and remote workers.
Cisco CCNP ROUTE is an important course in the three course series required for the Cisco Certified Network Professional (CCNP) Routing and Switching certification. The ROUTE course builds on the routing skills taught in the ICND1 and ICND2 courses. Students will be able to understand and implement the advanced routing technologies needed to manage an enterprise network of a medium or large size enterprise.
Students should have basic computer literacy along with comprehensive and above-average understanding of routing protocols such as RIP and OSPF. The students should also be well-versed with switching technologies. Ideally, candidates should be able to design, configure and deploy a simple local area network (LAN). It is also recommended that the students should complete Cisco ICND1 and ICND2 courses before opting for this course.
The Cisco CCNP Route course is designed for:
Network Engineers working with Cisco Channel Partners
Network Operations Center (NOC) Technical Support Personnel
Help Desk Technicians
Network professionals
IT Professionals that require hand-on configuration knowledge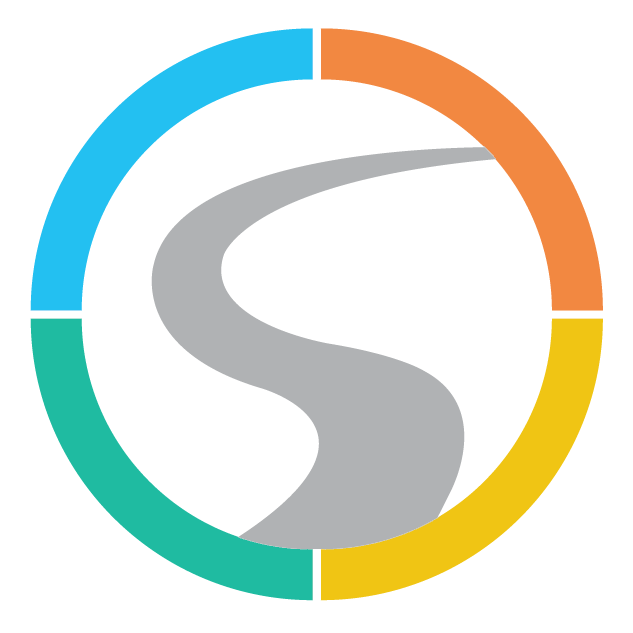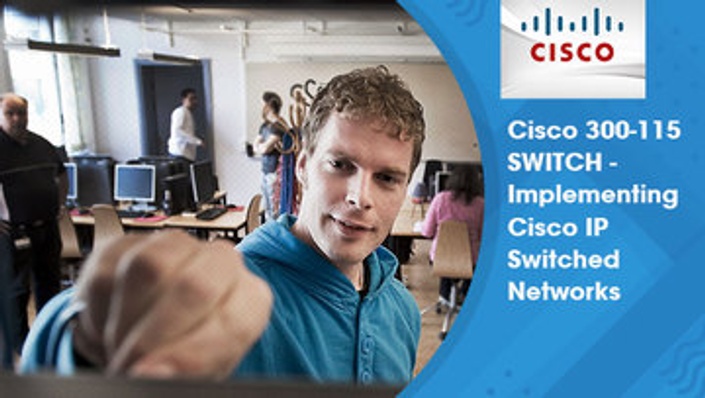 Cisco 300-115 - SWITCH - Implementing Cisco IP Switched Networks
The CCNP Routing & Switching course provides full coverage of the knowledge and skills required to plan, configure, and verify the implementation of complex enterprise switching solutions that use the Cisco Enterprise Campus Architecture
This new course provides you the needed training for advanced switching knowledge and skills to pass the Cisco SWITCH EXAM 300-115.
This course brings together all the features of CCNP Routing & Switching.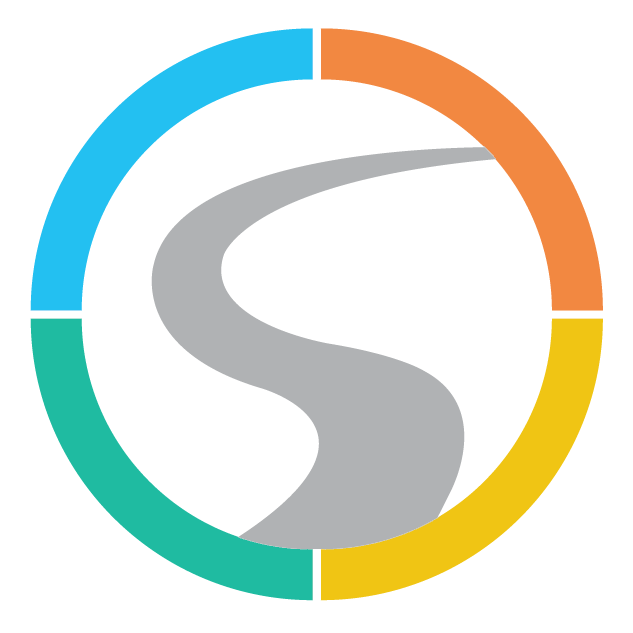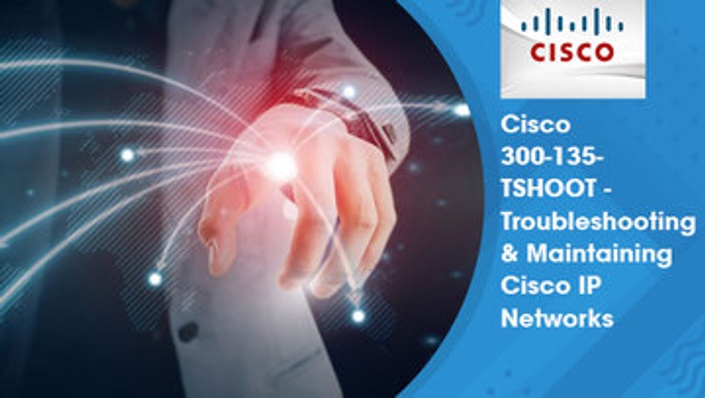 Cisco 300-135 - TSHOOT - Troubleshooting And Maintaining Cisco IP Networks
The CCNP Troubleshooting and Maintaining Cisco IP Networks course provides full coverage of the knowledge and skills required to plan and perform regular maintenance on complex enterprise routed and switched networks and use technology-based practices and a systematic ITIL-compliant approach to perform network troubleshooting.
You'll compare and master today's leading approaches to troubleshooting, including an efficient structured process for maximizing network uptime in the context of your own organization's policies and procedures. Coverage includes gathering information, capturing traffic, using event notifications, working with maintenance and trouble-shooting tools, and more.

This course brings together all the features of CCNP Routing & Switching.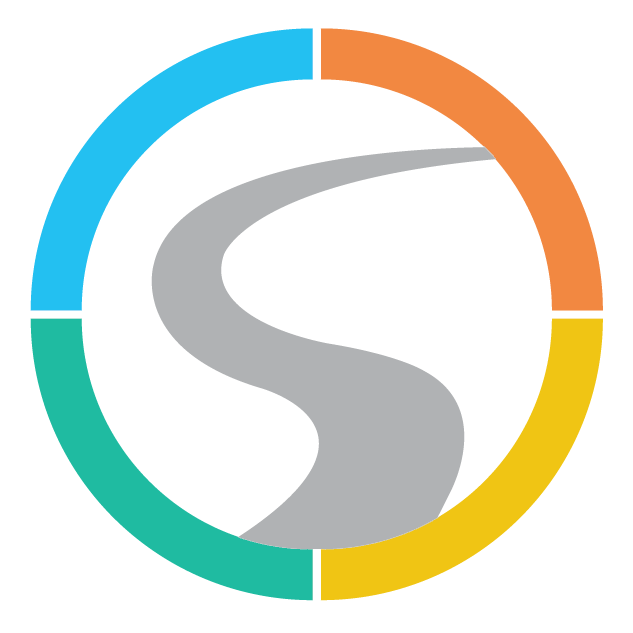 AS FEATURED ON